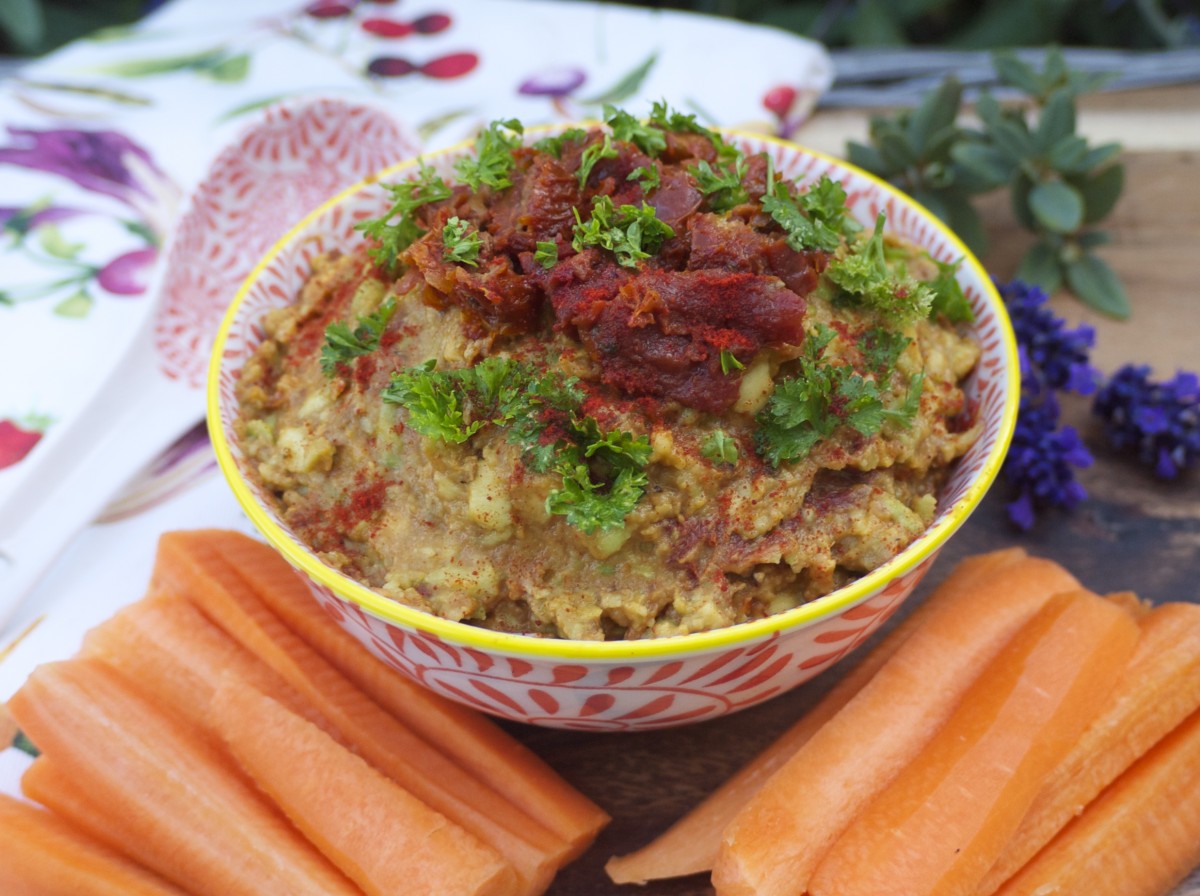 For this week's SoSueMe recipe, I wanted to share one of my favourite dips… Sun-dried tomato and lime guacamole 🙂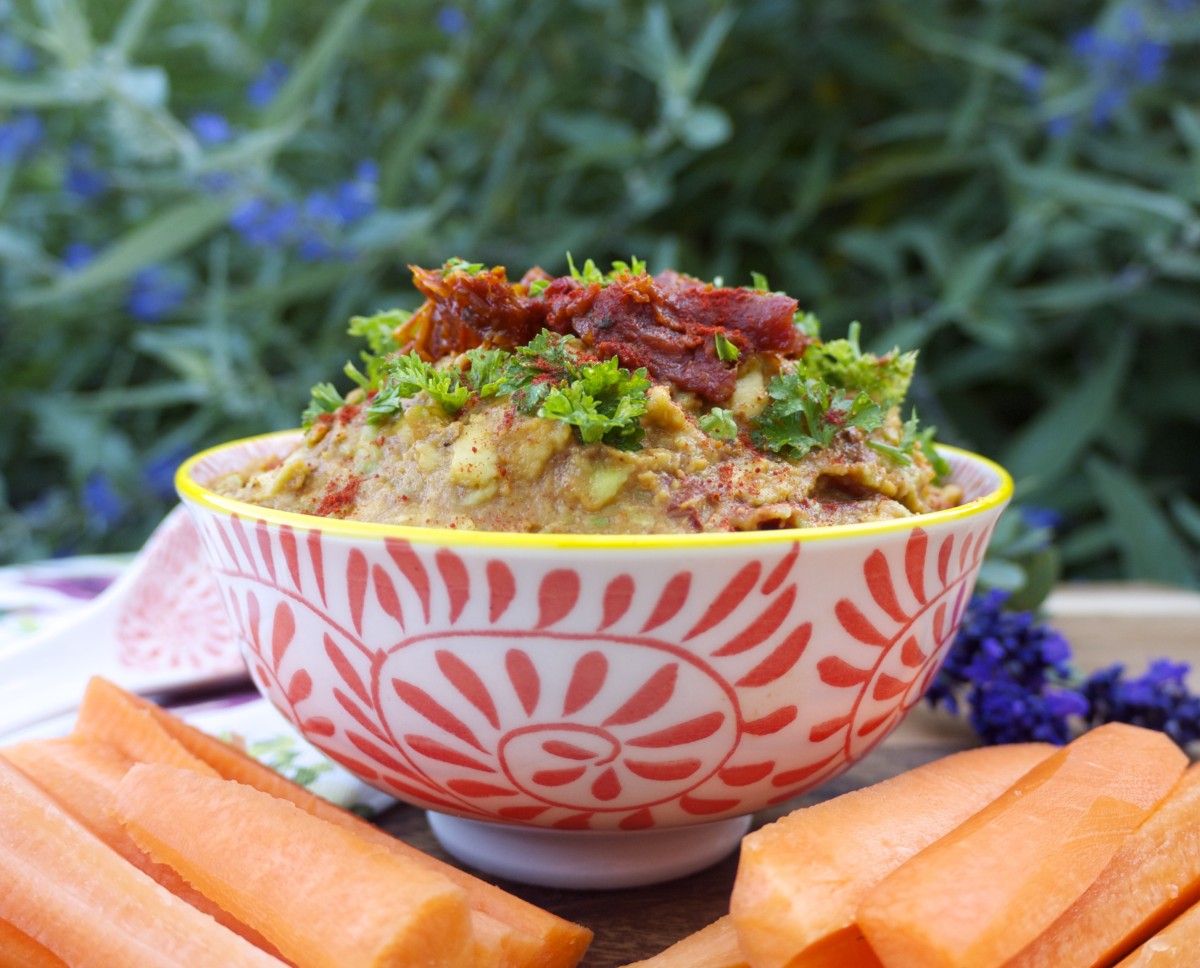 I absolutely LOVE guacamole! Made from avocado as the main ingredient, I eat it as a dip for raw veggies, I put it on salads and it makes a great quick lunch as a filling in wraps along with your other favourite fillings. Kids will love it too, and it's a great nutritious option for back to school meals and lunch boxes.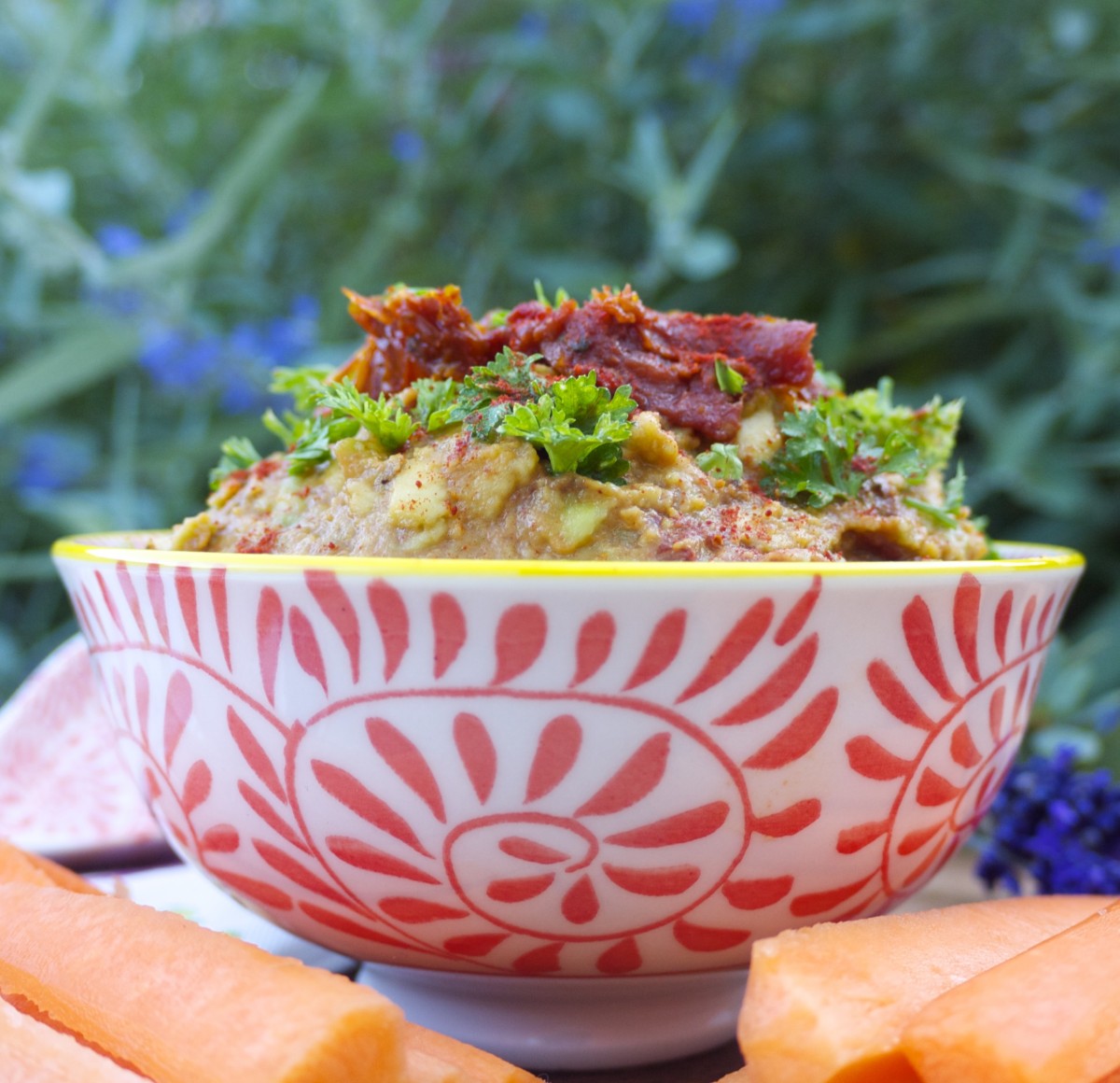 Even better? It's SO simple to prepare! You can add whatever flavour you want to avocado, but I love the slightly salty and sour combo of sun-dried tomato and lime. Plus sun-dried tomato seems to make everything taste a bit more fancy! I often make this for friends when they visit, and serve it in the middle of a platter of carrot and cucumber sticks, and gluten-free oatcakes for a healthy snack.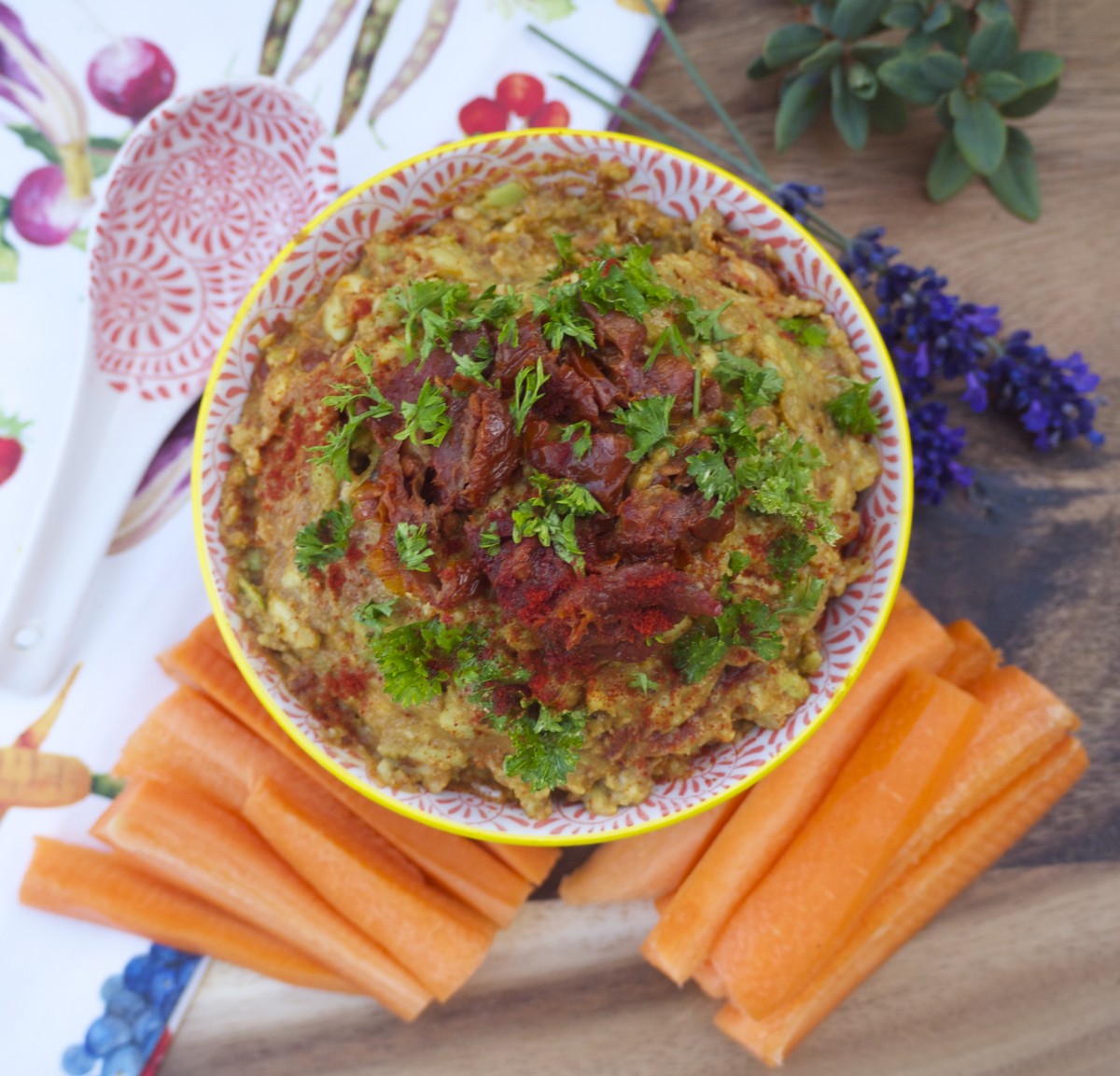 Avocados are such a nutritious food, packed with antioxidant vitamins, minerals and healthy fats. They're also one of the very best foods on the planet for keeping your skin smooth and supple, and I eat them regularly to keep my own skin feeling smooth. There's also no need to fear the fat and calorie content of avocado. For most of us, a small avocado a day or half a large one is the perfect serving, and more if you're very active. But their fibre, water and healthy fat content also means that they'll keep you feeling full for ages and you'll be less likely to overeat on snacks later on.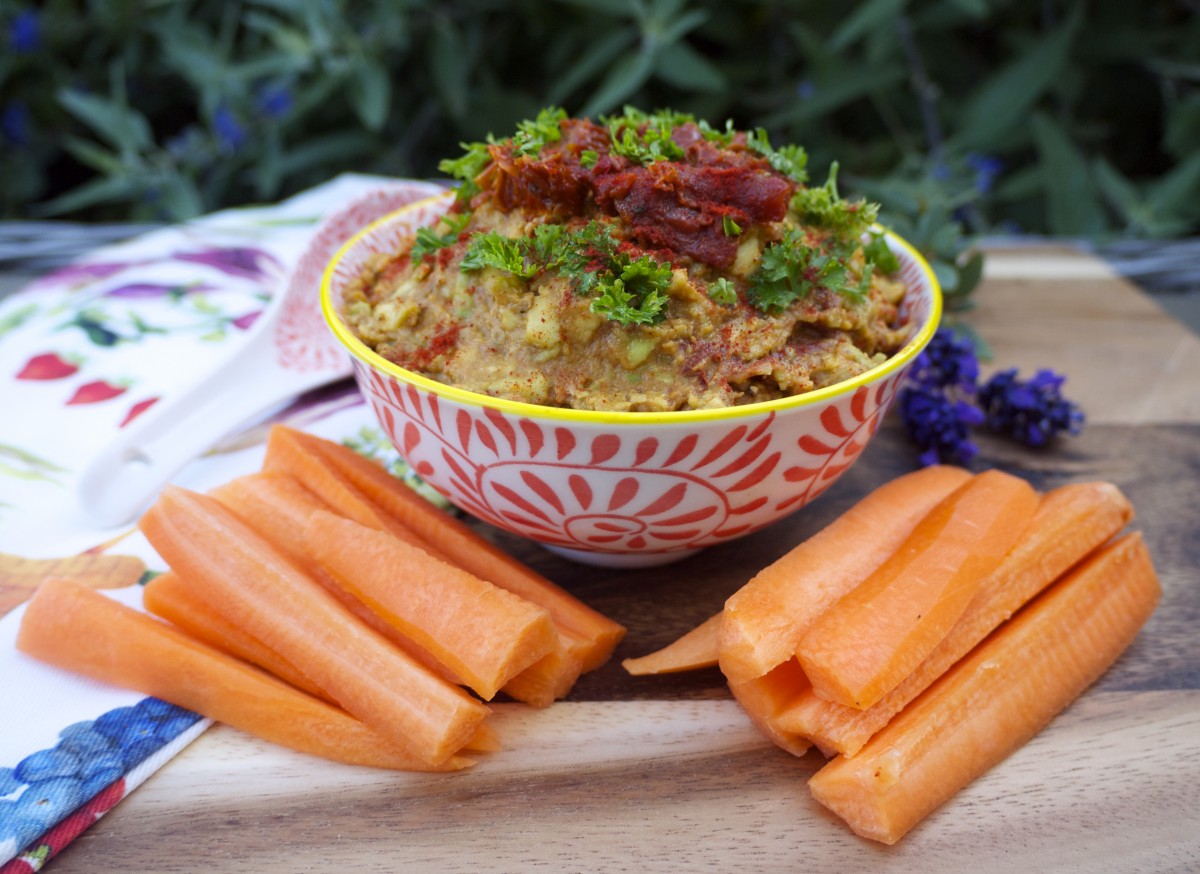 Let me know if you give this Sun-dried Tomato and Lime recipe a go and I love to see all your creations on social media! Simply tag #RosannaDavisonNutrition on Instagram or Twitter or come on over to my Facebook to say hello 🙂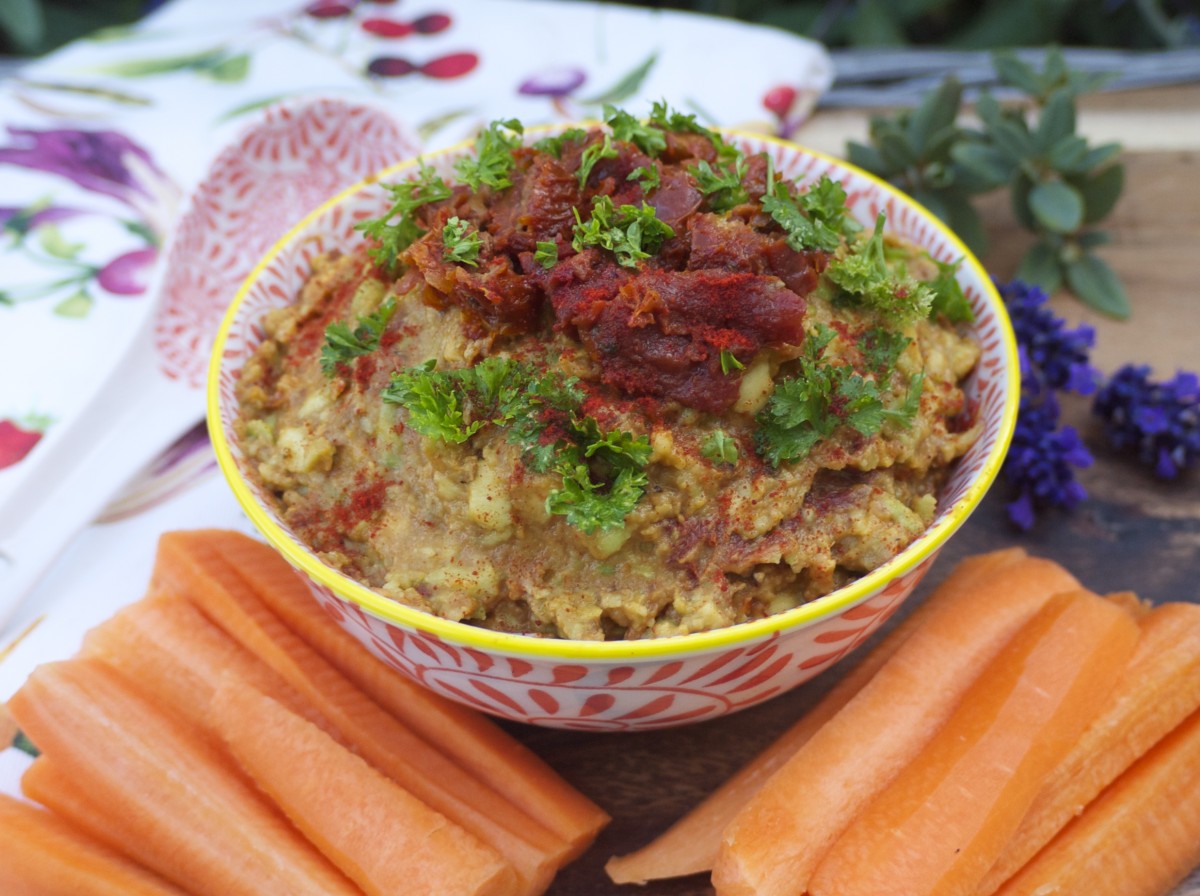 Sun-Dried Tomato and Lime Guacamole
2015-08-18 23:12:04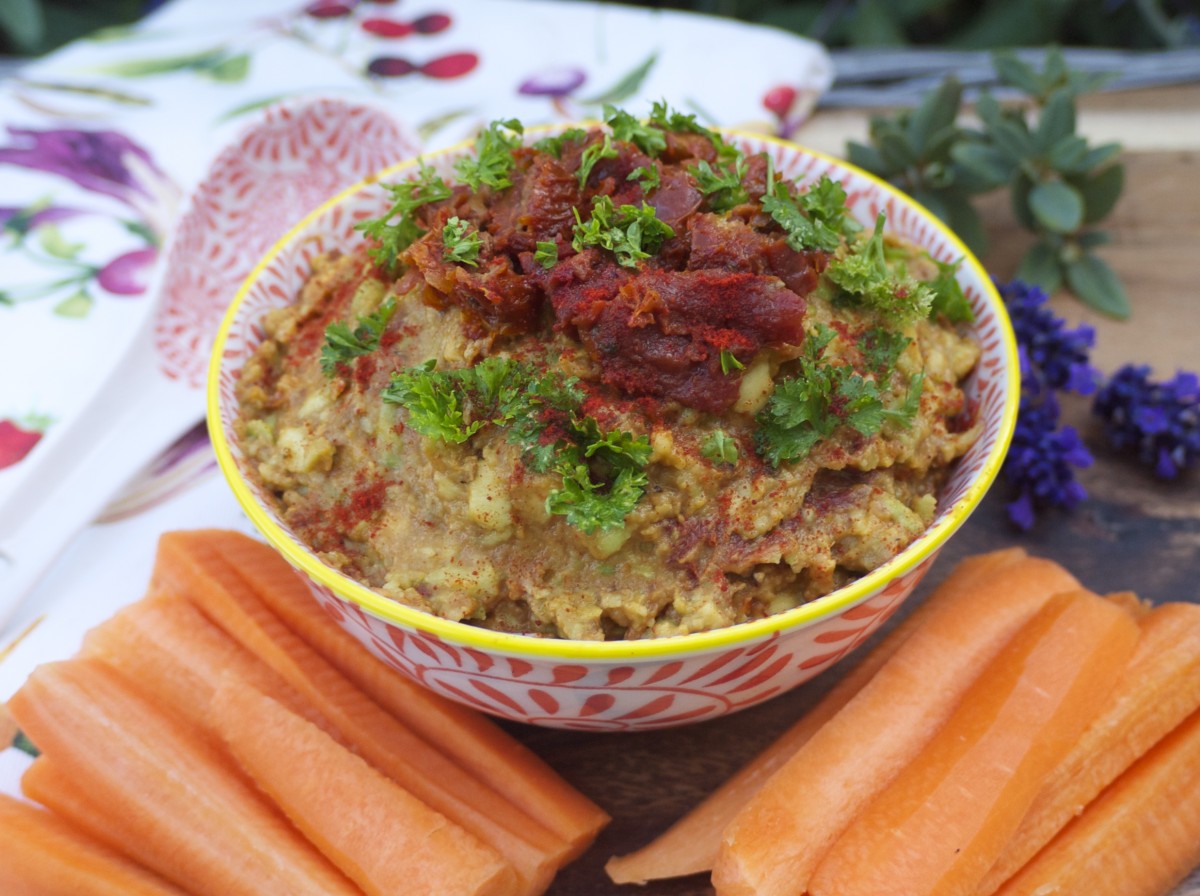 Serves 4
A tasty and nourishing dip, perfect to eat with raw veggies or salads. It's quick and easy to make, and packed with amino acids, vitamins and minerals, healthy fats and fibre!
Ingredients
2 ripe avocados, peeled and pitted
The juice of one lime (about 1 tbsp)
1 ripe medium-size tomato, chopped
8 pieces of sun-dried tomato
1 tsp smoked paprika
1 clove of garlic
salt and pepper, to taste
A pinch of smoked paprika and chopped parsley, to serve
Instructions
Place all ingredients in a food processor or large mixing bowl.
Use the food processor to blend until smooth. If you prefer to leave some texture in the guacamole, simply use a large fork to mash the ingredients together in the bowl. Your choice! Taste and adjust seasoning, if necessary.
Serve immediately, topped with a sprinkle of chopped parsley and smoked paprika.
Notes
This dip can be stored in an airtight container in the fridge for 1-2 days, but be aware that some discolouration can occur when air hits the avocado.
Rosanna Davison Nutrition https://www.rosannadavisonnutrition.com/