Millet may look a little like bird food, but it's a great alternative to other nutrient-packed grains like quinoa, and it's a super source of copper, phosphorous, manganese and magnesium.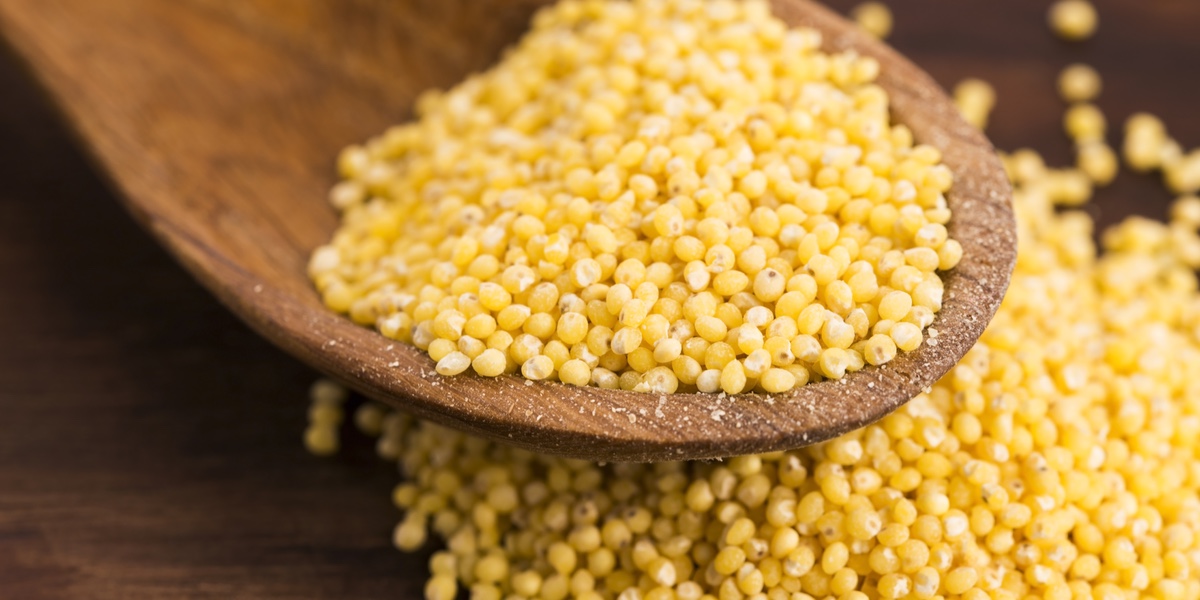 Magnesium is nature's own sedative, helping to relax your muscles, lower your blood pressure and make you feel calmer and more relaxed. That means less chance of stress-related headaches and migraines, and better quality of sleep.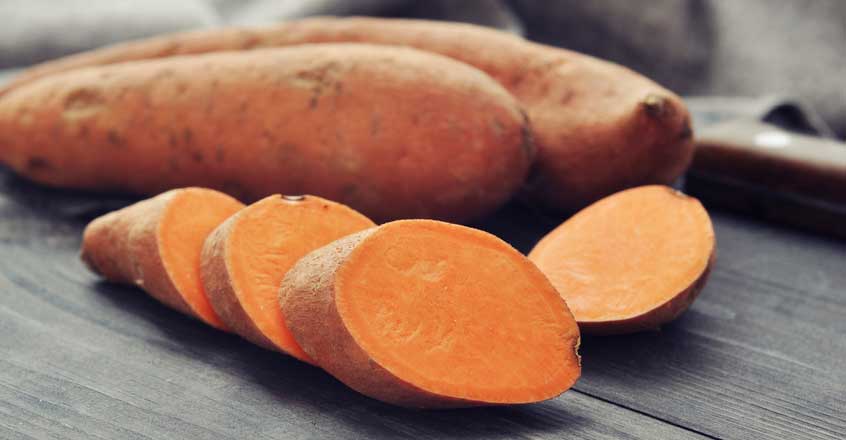 Sweet potatoes are also a dream for poor sleepers thanks to their levels of tryptophan, which helps to produce the sleep hormone, serotonin. I've popped in the spinach for an extra dose of greens, plus smoked paprika and cumin for their warming flavours.
These delicious burgers make a great dinner served with a salad and piled high with my caramelised red onion relish and chilli-lime avocado.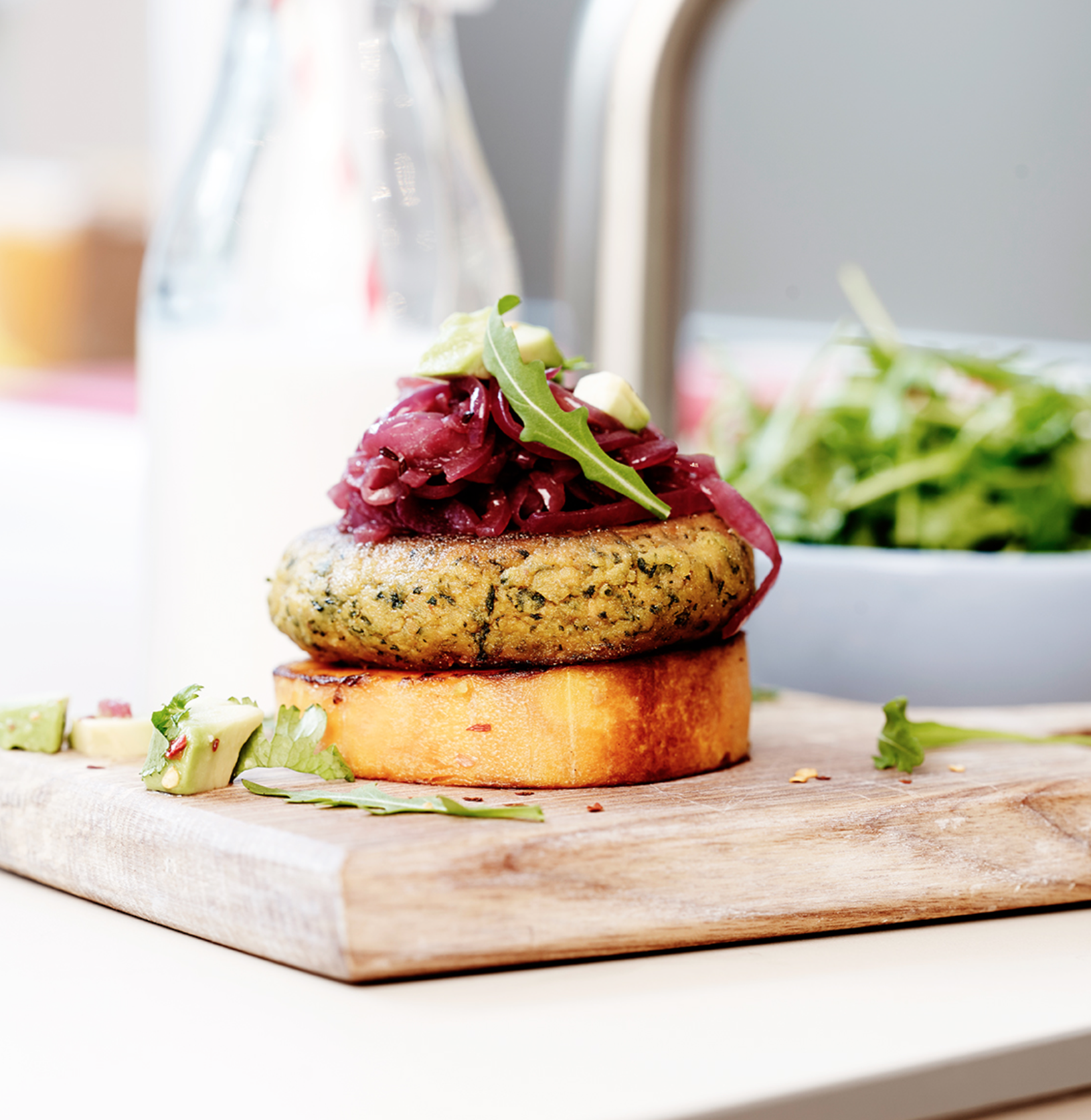 Let me know if you give these Sweet Potato and Millet Burgers with Caramelised Red Onion Relish a go and I love to see all your creations on social media! Simply tag #RosannaDavisonNutrition on Instagram or Twitter or come on over to my Facebook to say hello 🙂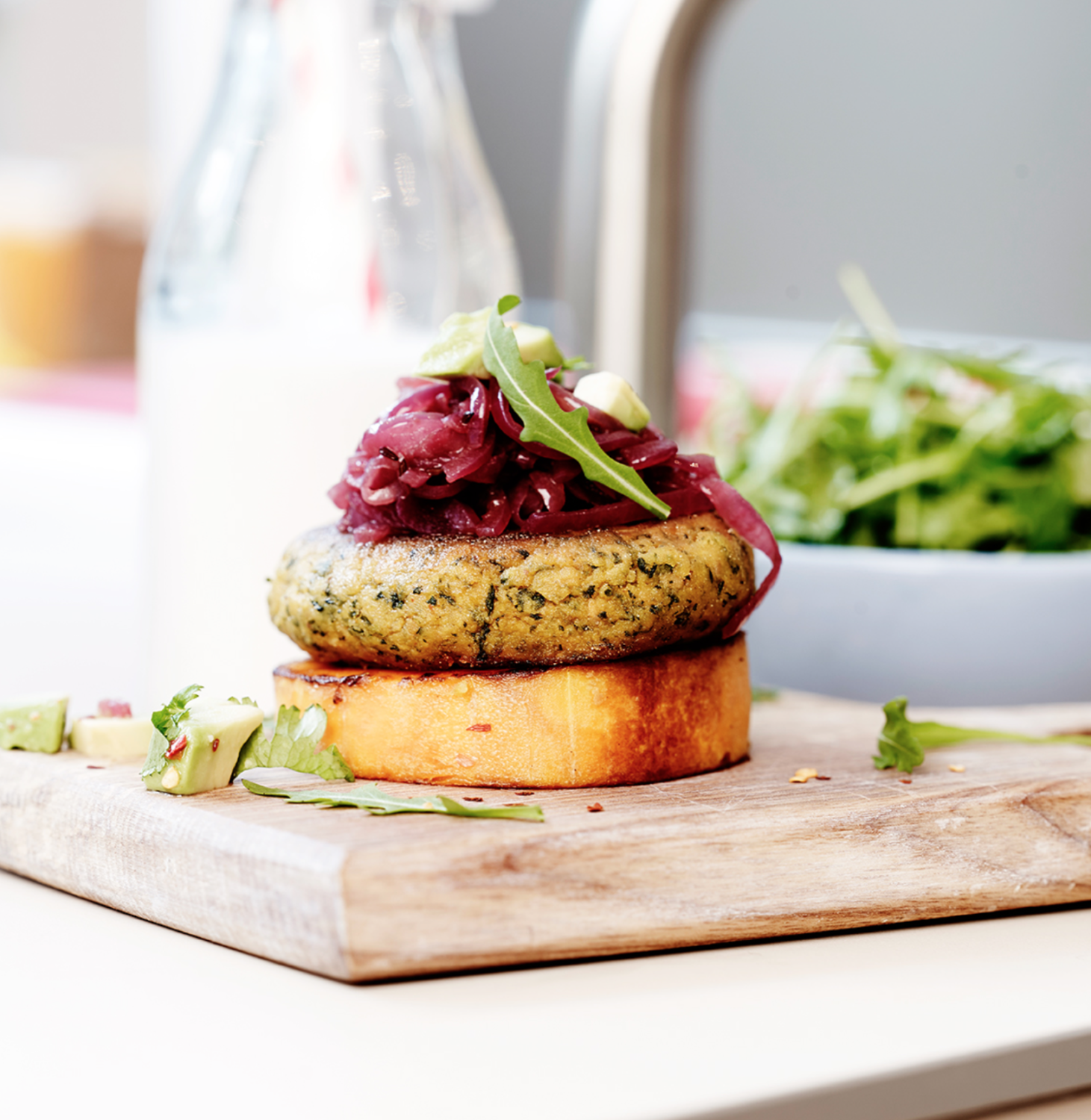 Sweet Potato and Millet Burgers with Caramelised Red Onion Relish
2016-12-24 11:30:12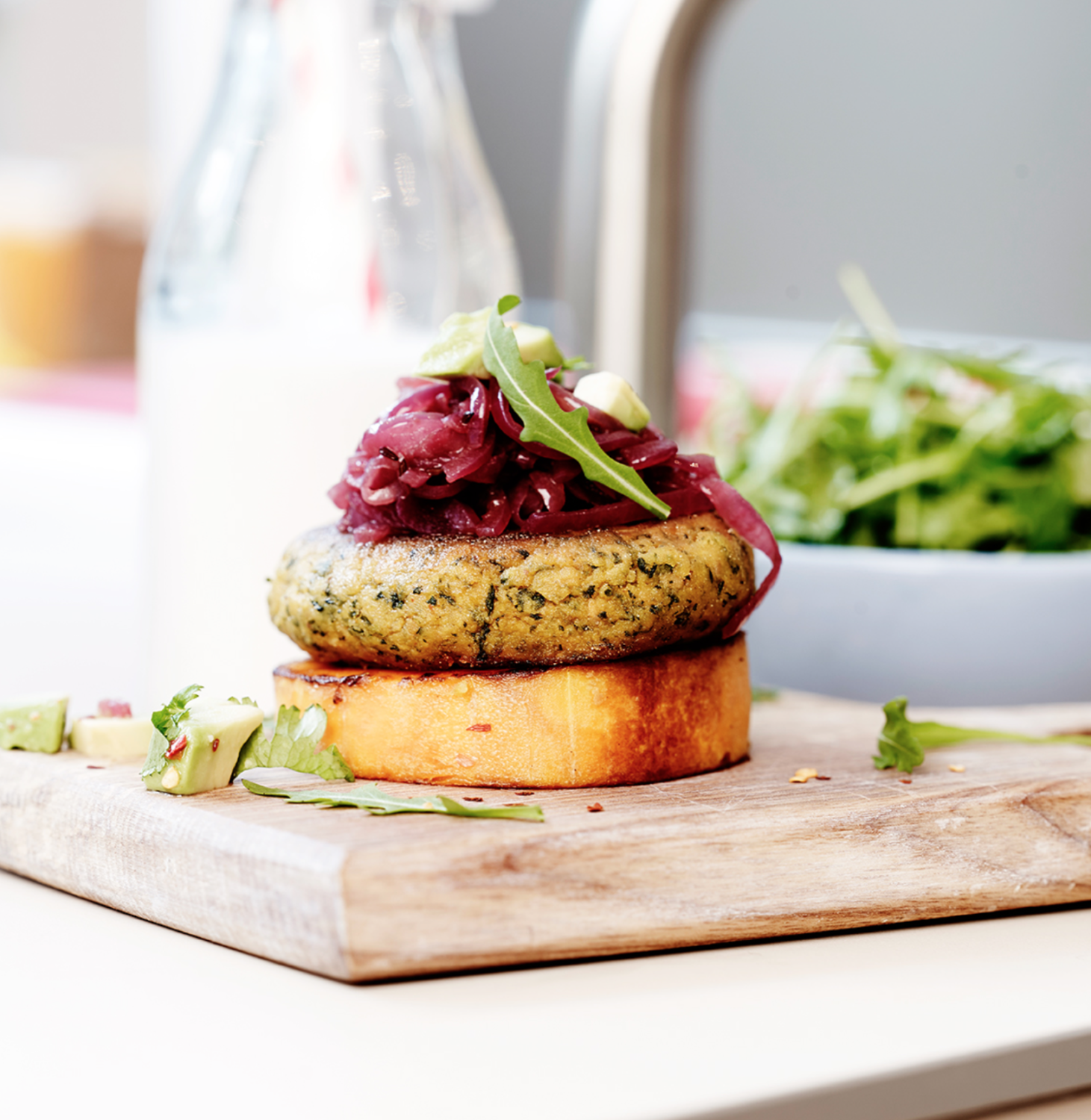 Packed with nutritious ingredients, these simple-to-make burgers help to support a healthy, fit lifestyle and can be made in a big batch to last a few days.
Ingredients
200g millet
475ml water
1 tsp coconut oil, to grease the baking tray
2 medium sweet potatoes, unpeeled
2 medium-large sweet potatoes, baked, to use as a burger 'bun'
360g steamed baby spinach
60g buckwheat flour
2 cloves of garlic, minced
2 tbsp ground flaxseed
1 tsp smoked paprika
1 tsp ground turmeric
1 tsp ground cumin
pinch of crushed dried chilli flakes
Himalayan pink rock salt and freshly ground black pepper
60ml unsweetened almond milk (optional)
Ripe avocado smashed with lime juice and dried chilli flakes, to serve
Instructions
To cook the millet, rinse it well in a sieve. Place the water in a saucepan, add in the millet and bring to the boil over a medium-high heat then reduce the heat, cover partly with a lid and simmer for 10-15 minutes, until the millet seeds have swollen and the water has almost boiled off. Remove from the heat and allow the remaining bit of water to be absorbed.
Preheat the oven to 200°C. Lightly grease a baking tray with the teaspoon of coconut oil.
Scrub the sweet potatoes, chop into bite-sized chunks and steam just until soft. Rinse the baby spinach and lightly steam until it has just wilted.
Place the steamed sweet potatoes and spinach in a blender or food processor. Add the cooked millet and the remaining burger ingredients and blend to combine. Add a splash of almond milk if the mixture is too dry to stick together.
Roll up your sleeves and use your hands to form the mixture into eight burgers. Each one should be about 1.25cm thick and 10cm in diameter. Place on the lined baking tray.
Cook the burgers in the oven for 35–40 minutes, flipping them over after 15–20 minutes to allow both sides to turn golden-brown.
Meanwhile, to make the relish, gently heat the balsamic vinegar and coconut palm sugar in a small saucepan over a medium heat. Add the diced red onion and cook for 4–5 minutes, until it begins to soften. Add the fennel seeds and seasoning and continue to cook for another 2–3 minutes, until it caramelises. Take care not to burn. Add a splash of boiled water if it appears too dry. Remove from the heat and allow to cool for 10 minutes.
Transfer the burgers to serving plates and top with some caramelised red onion relish and chilli-lime avocado.
Notes
Any leftovers can be stored in an airtight container in the fridge for 3-4 days, or frozen for up to 6 months.
Rosanna Davison Nutrition https://www.rosannadavisonnutrition.com/