Tassels are back! That firm favourite of festival goers and a stalwart of the Wild West has stormed into shops and online stores for autumn/winter 2015. And you know what? I'm delighted! I have plenty of tassels in my wardrobe on various bags, boots and jackets from the last time they adorned everything. I think it was around 2009!
Fashion is cyclical by its very nature, and if you leave something for long enough, it will generally become cool again. Except shell suits.
That's my excuse for never throwing anything out, at least!
So are you new to tassels and keen to experiment with them without breaking the bank? Rather than going all out and buying a dress or jacket, bags and shoes are a great way to experiment with a new trend.
Here are my five fave tassel shoes all for €50 or under:
1. Black Tassel Heeled Ankle Boots (€50)
Black ankle boots are an autumn and winter staple for me. Find a comfy and stylish pair, and they'll go with everything from jeans to dresses, skirts and tights.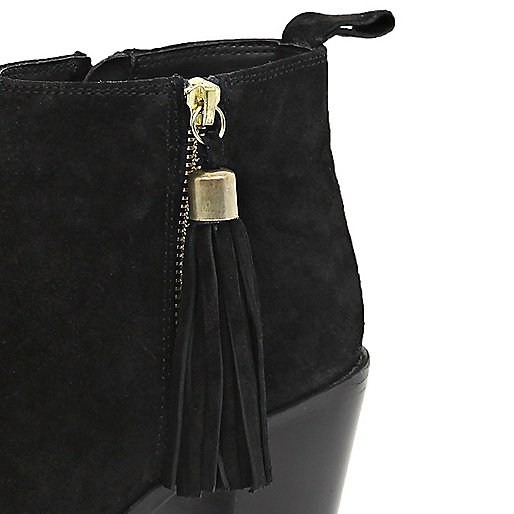 I really like the gold detail and chic tassel on this pair, which also sport a heel that will give you a boost of height, while being comfy enough to wear all day. They're a great way to nod towards the tassel trend without full commitment!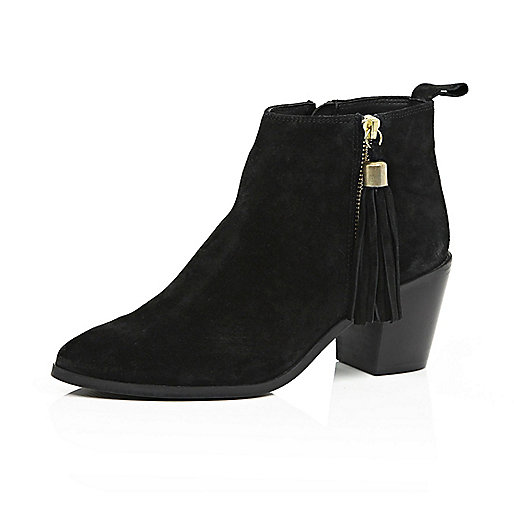 2. Tassel Barely There Heeled Sandals in Grey (€42)
How fun are these?! As fringe detail is all in this season, these suede-effect heels with plenty of tassels are a great way to show off your fashion credentials on the dance floor.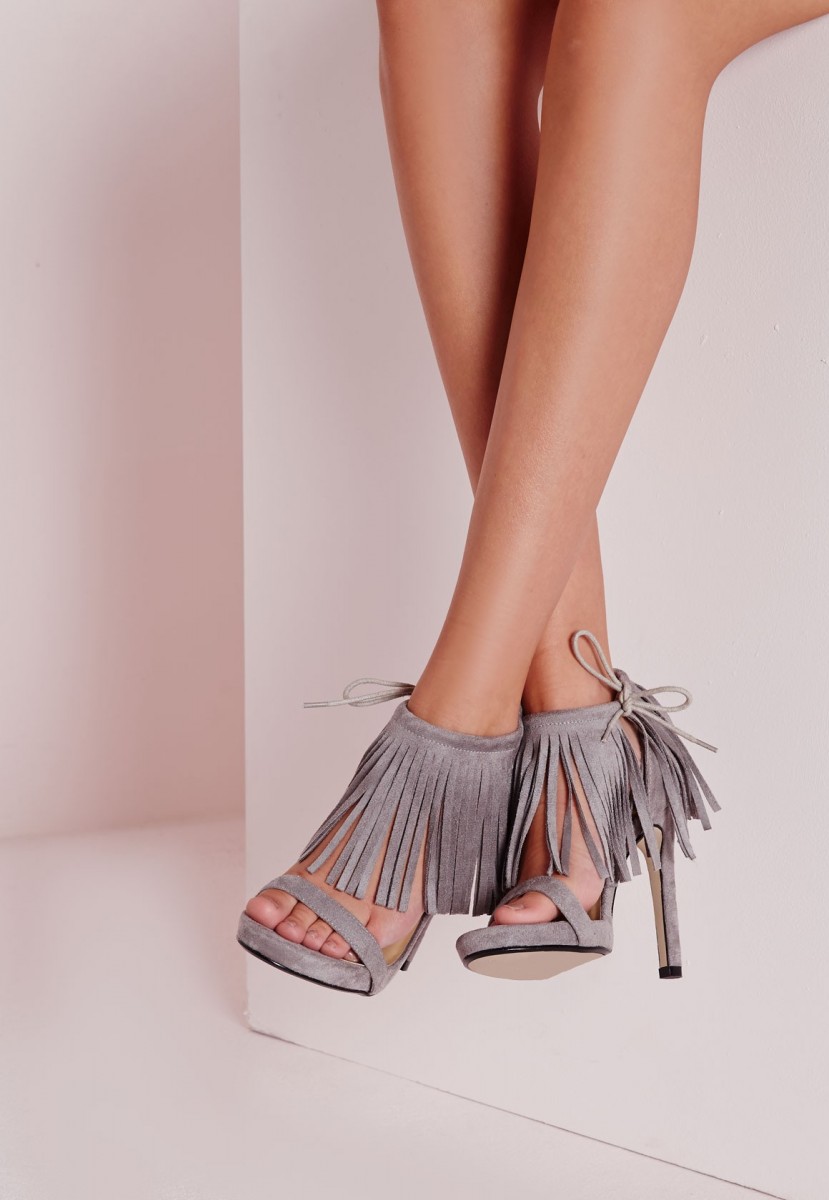 Pair them with a simple LBD or black jeans and a simple vest top for a cool look on a night out.
Oh and they come in this paler grey shade too (also €42) 🙂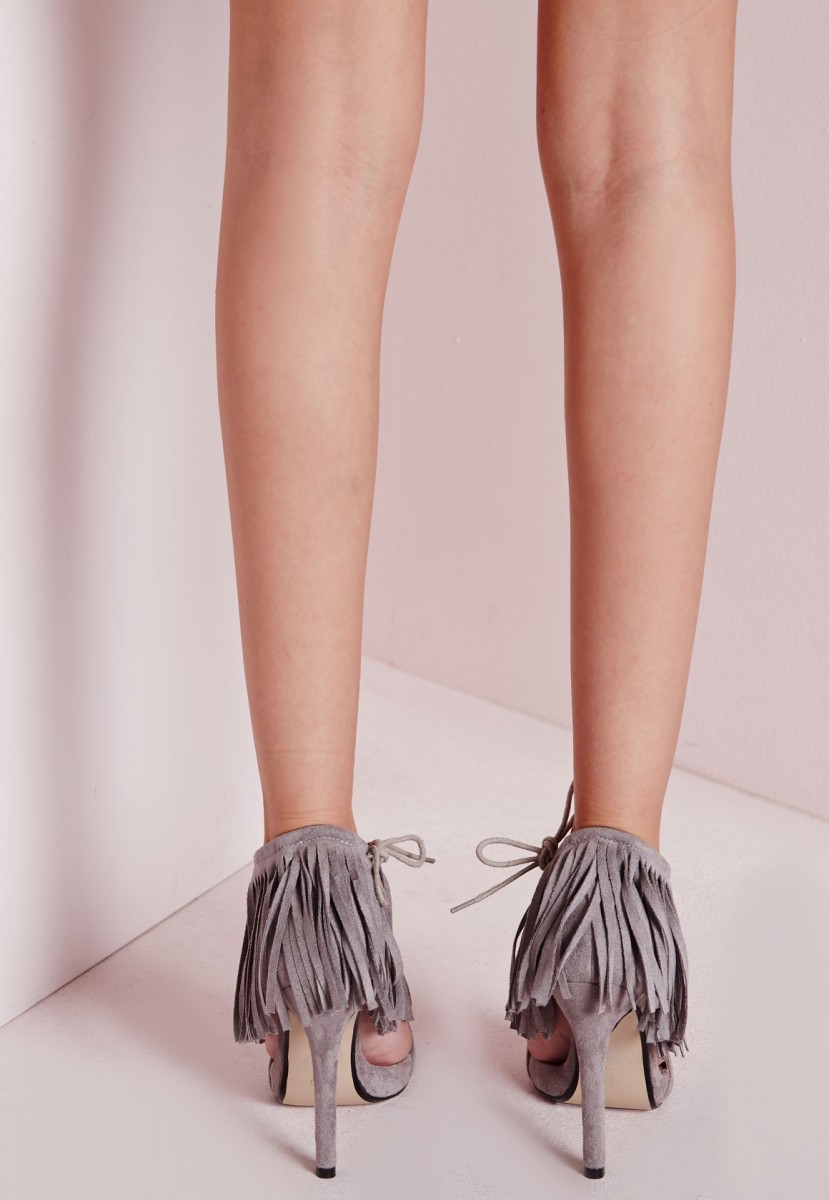 3. Brown Shoe Boots with Fringing (€41.46)
Brown suede is smoking' hot this season, and I've had my eye on these fab fringed shoe boots for the past couple of days. Just need a good excuse to buy them! 😉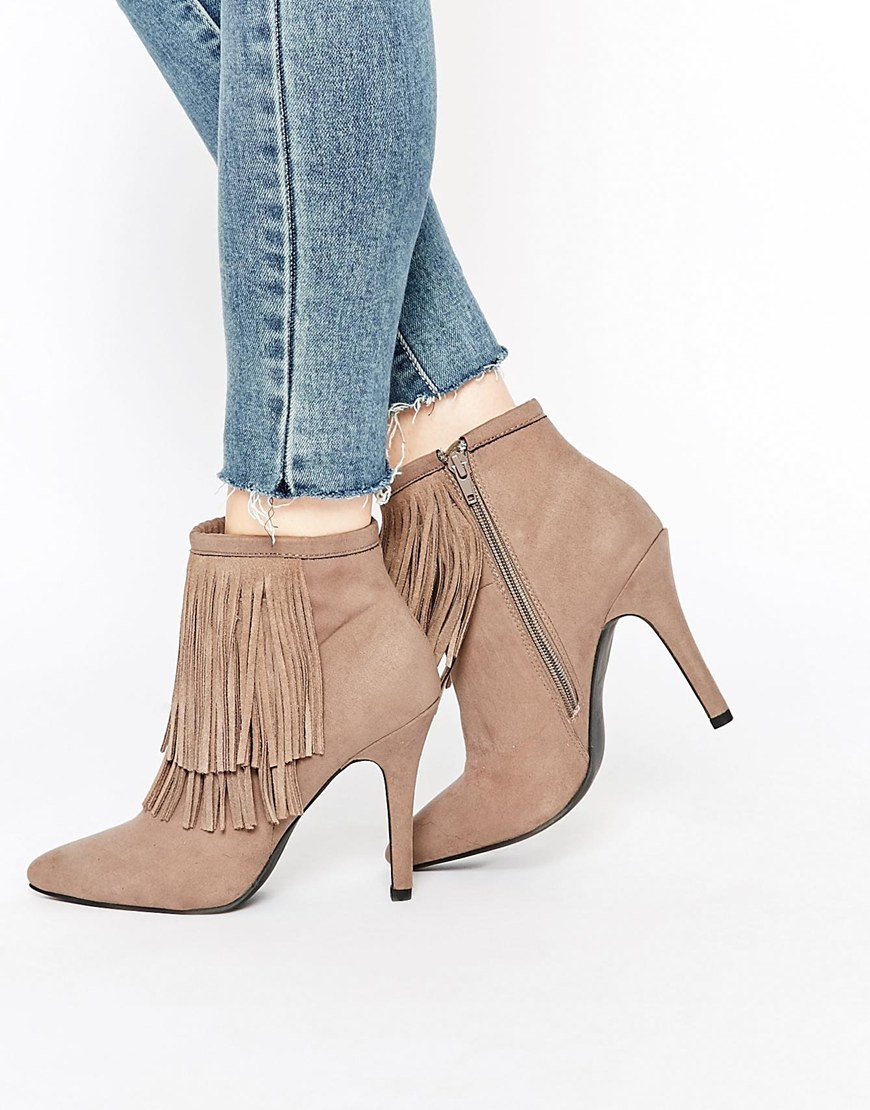 I'd pair them with skinny jeans and a slick blazer for a stylish daytime look.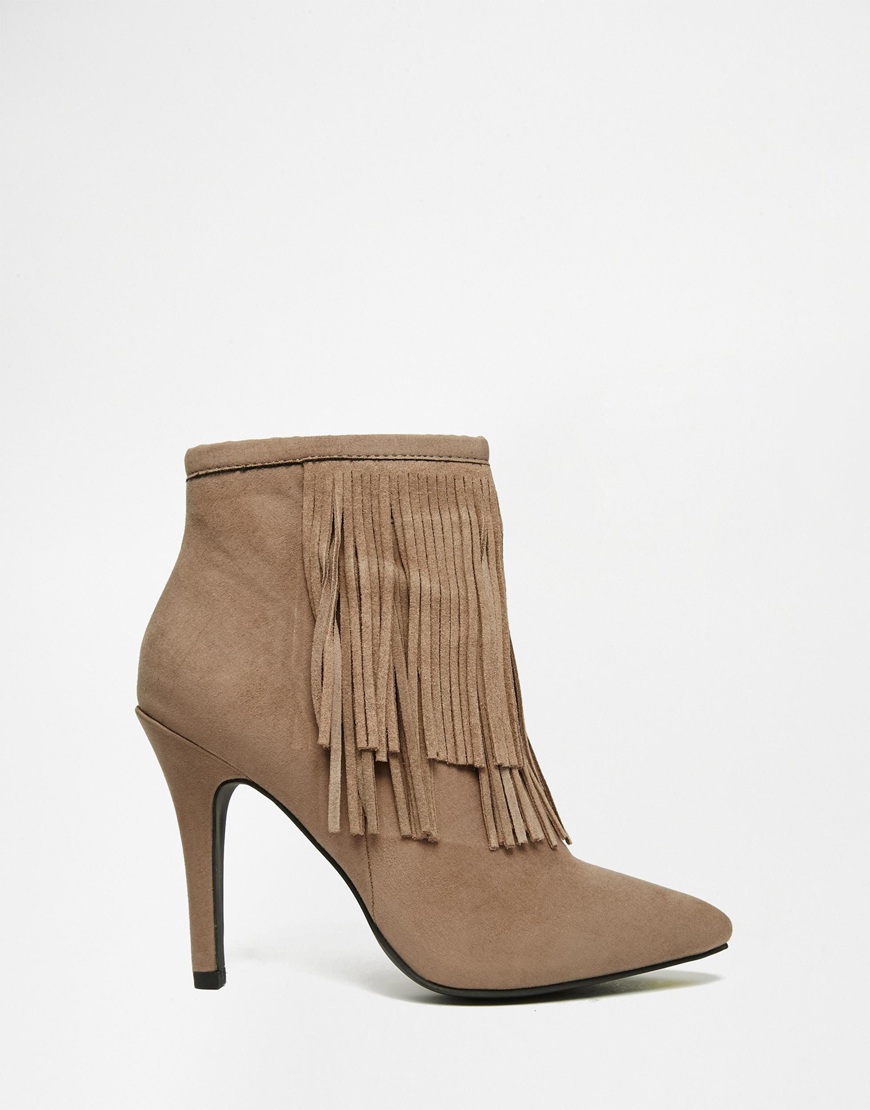 4. Tia Double Tassel Pointed Ankle Boot (€41)
These are so sexy!!
I love the shape, with their pointed toe and stiletto heel… not to forget that double layer fringing around the top.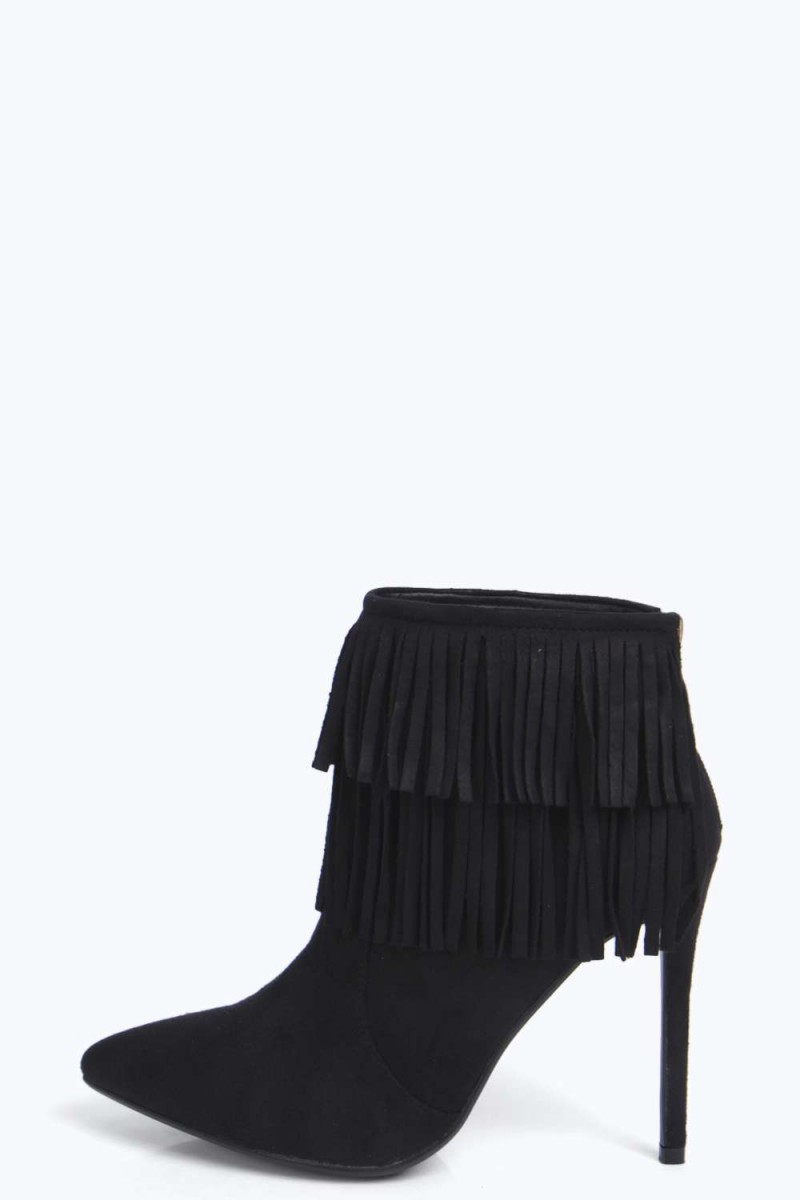 I would team them up with a short, flirty dress or skirt for a glam night out!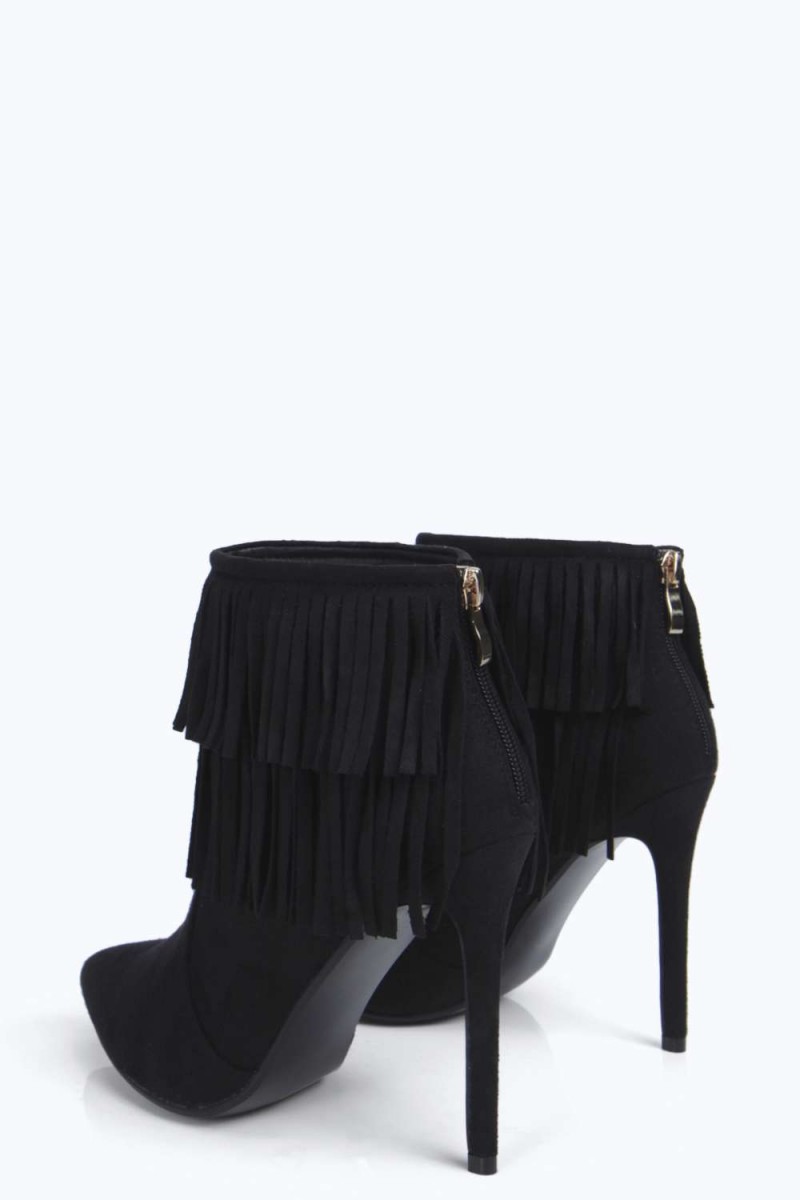 5. Peep Toe Tassel Ankle Boots in Beige (€42)
Cute! I'm loving the beige colour of these boots, complete with the silver zip, funky fringing and a peep-toe to inject a bit of glamour into them. Perfect for a night out 😉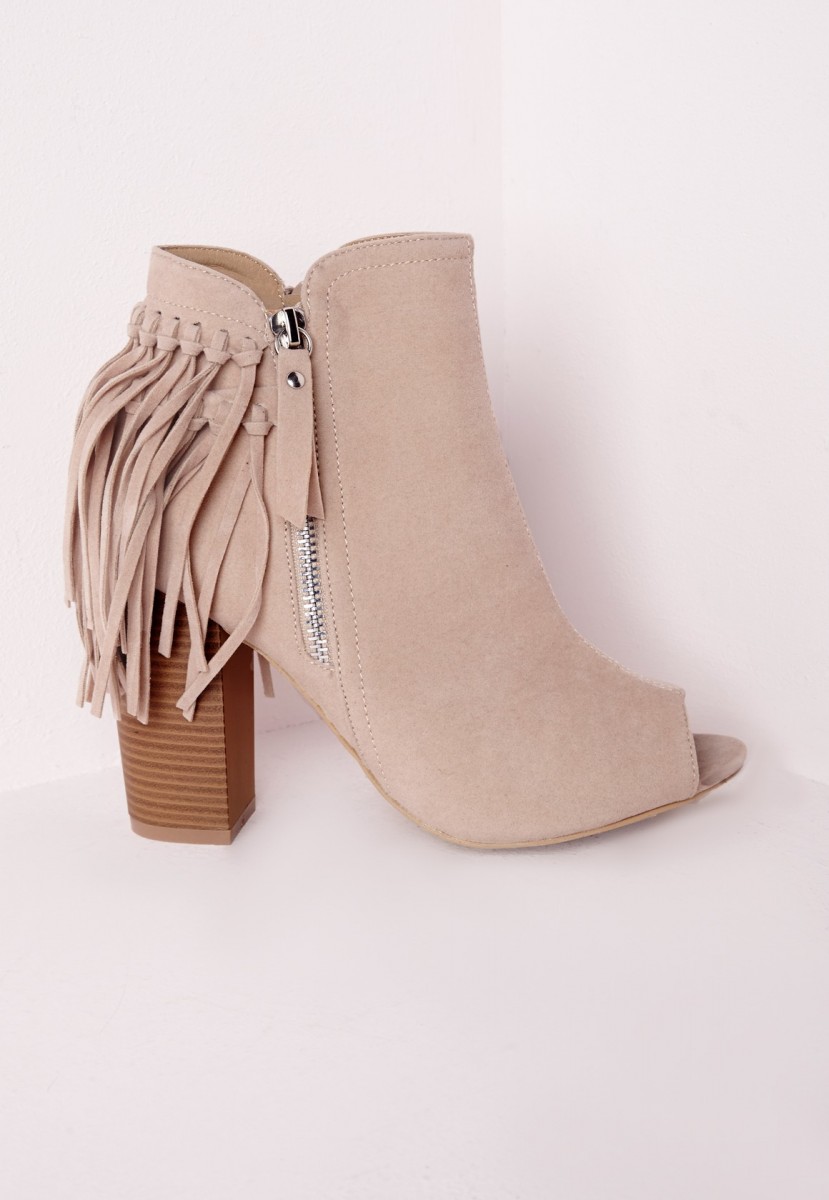 I would pair them with ripped skinny jeans, a crisp white shirt or blouse and a slick of red lipstick for an understated but super-sexy look 🙂