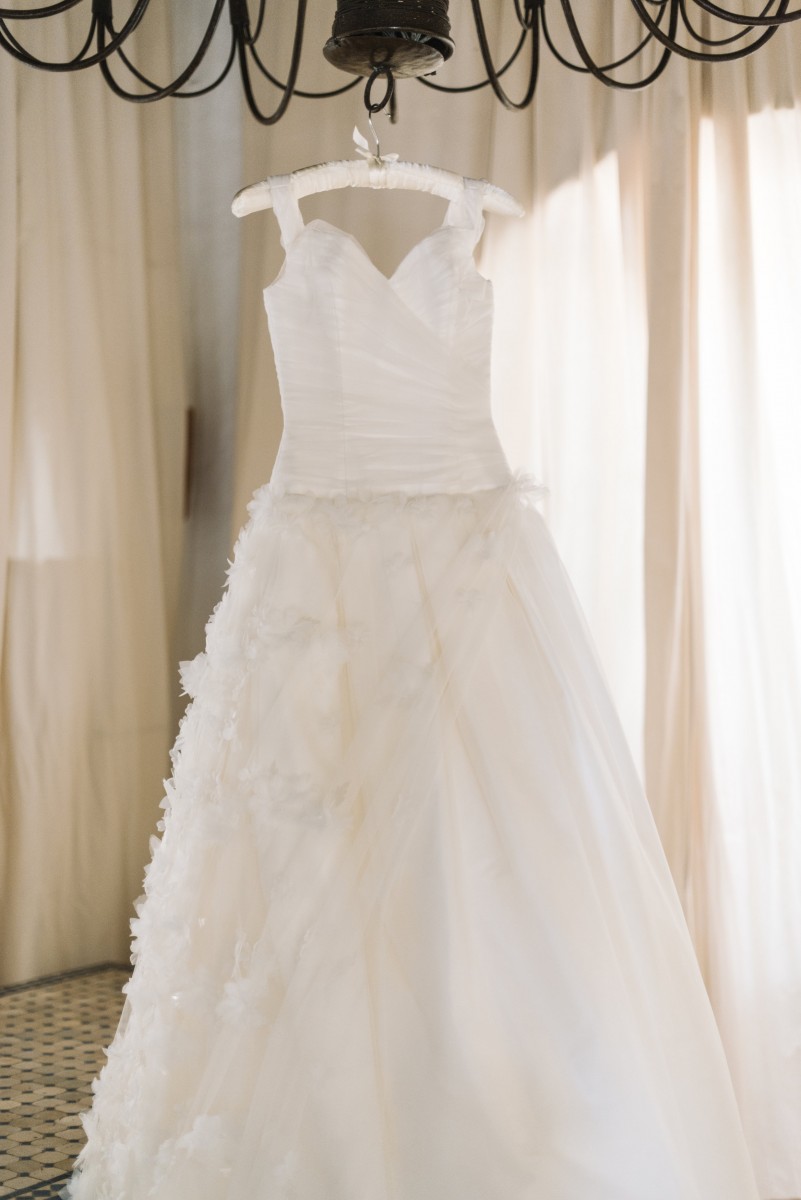 Shopping for your wedding dress is a pretty huge moment in any woman's life. So much of your wedding is about the dress. From excited questions from friends in the run-up to the big day, to the many compliments it receives on the day.
But I was surprisingly calm about the whole dress shopping thing. Granted, I had trawled through what felt like hundreds of websites looking for inspiration and had an entire folder on my laptop dedicated to the dress (doesn't everyone!?).
I had also spent years modelling wedding dresses for shows and shoots, so I had a very good idea of what I didn't want. Heavy lace, for example, may be beautiful on some people but it really doesn't suit me.
As we were tying the knot in sunny Ibiza, I had my heart set on a slinky little number, perhaps backless and most probably with some sort of beading to sparkle in the sunshine. I was all about simplicity and embracing the chic boho vibe of the venue.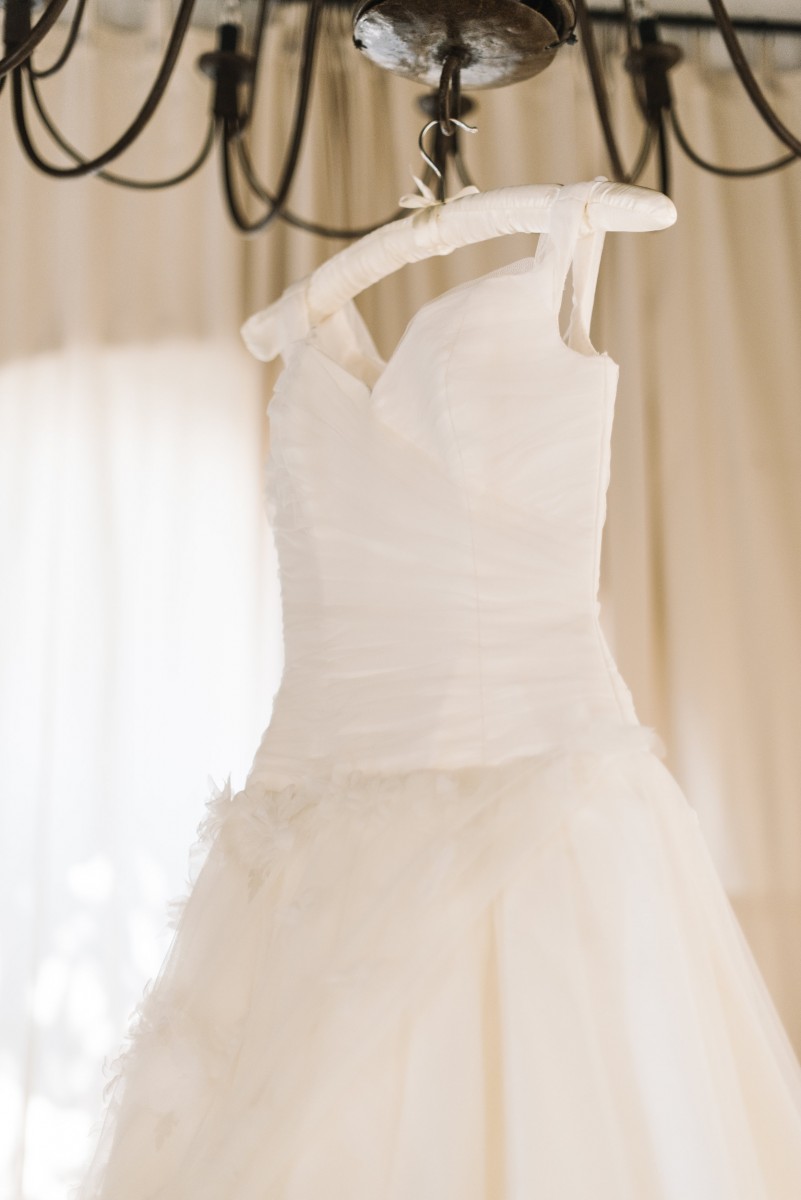 The first bridal shop I went into on my search was Myrtle Ivory. Nestled discreetly on Anne's Lane, Dublin 2, the boutique is by appointment only and we were treated to a glass of bubbly on arrival. Now that definitely gets the enthusiasm flowing!
I explained my preference, and tried on a number of slinky dresses. But none of them looked right on me, so it was suggested that I try a proper princess dress, just to see if I liked the shape. And the dress I was handed to try on was the exact same style that Amy Huberman wore on her wedding day, designed by Stephanie Allin (great taste, Amy!)
Of course, I fell in love with the shape of the dress and decided on the spot that my wedding day is probably going to be the one time in my life that I can wear a princess dress and get away with it! So gone were the slinky dresses, and I was sent a load of images of full-skirted numbers to get some inspiration.
I fell in love with the Daisy dress, also by Stephanie Allin. It had the perfect balance of nipped-in waist, full princess skirt, delicate flowers, a sweetheart neckline and off-the-shoulder straps. I chose a full-length veil, delicately covered with tiny crystals and fabric flowers to match the dress.
Myrtle Ivory ordered the dress in for me to try on.. and the rest is history! Stephanie flew to Dublin for a special fitting, and to make a few adjustments to the dress. But it was as simple as that.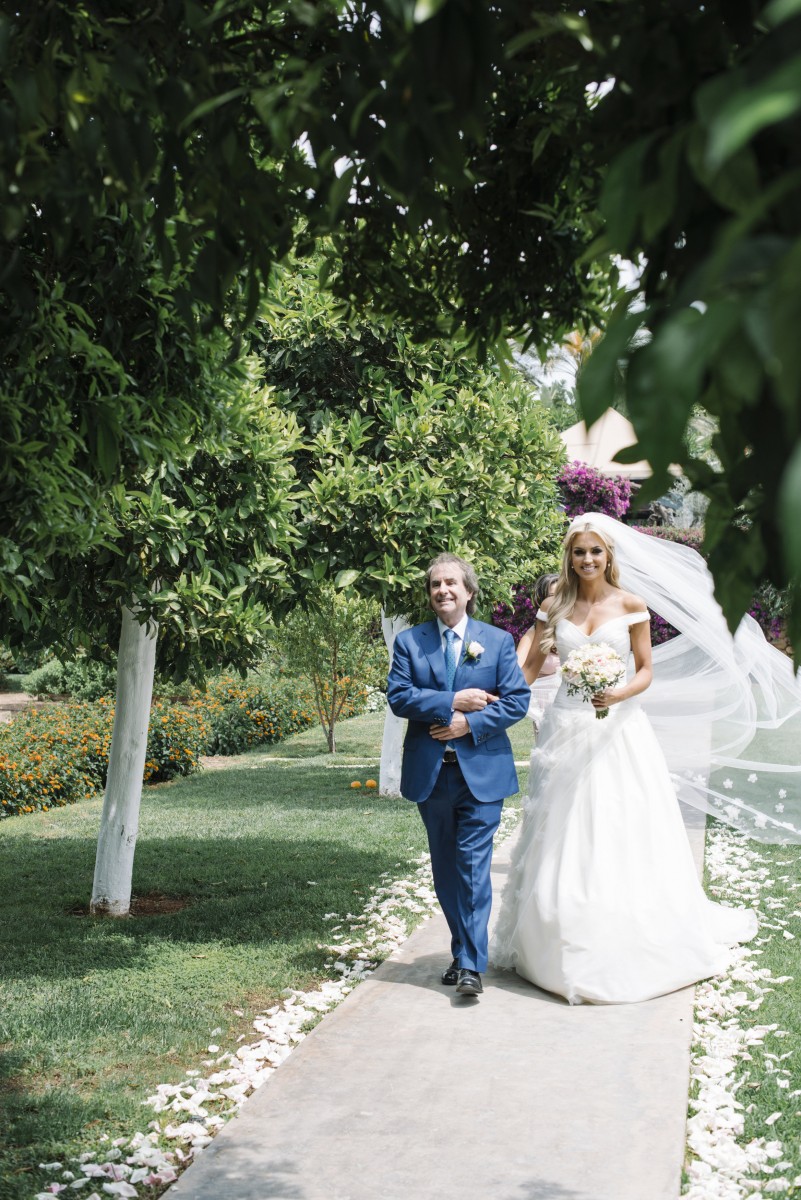 I felt so good in my dress on my wedding day, and it's definitely a case of knowing when it's the right dress for you. I surprised myself by choosing a different style to what I thought I would, but that's why it pays to try on every shape and fabric to figure it out.
My dress is now cleaned and tucked into acid-free paper in a proper wedding dress box. I wonder could I get away with wearing it on our anniversary in June? Just, you know, to do the supermarket shopping and go to the bank. 🙂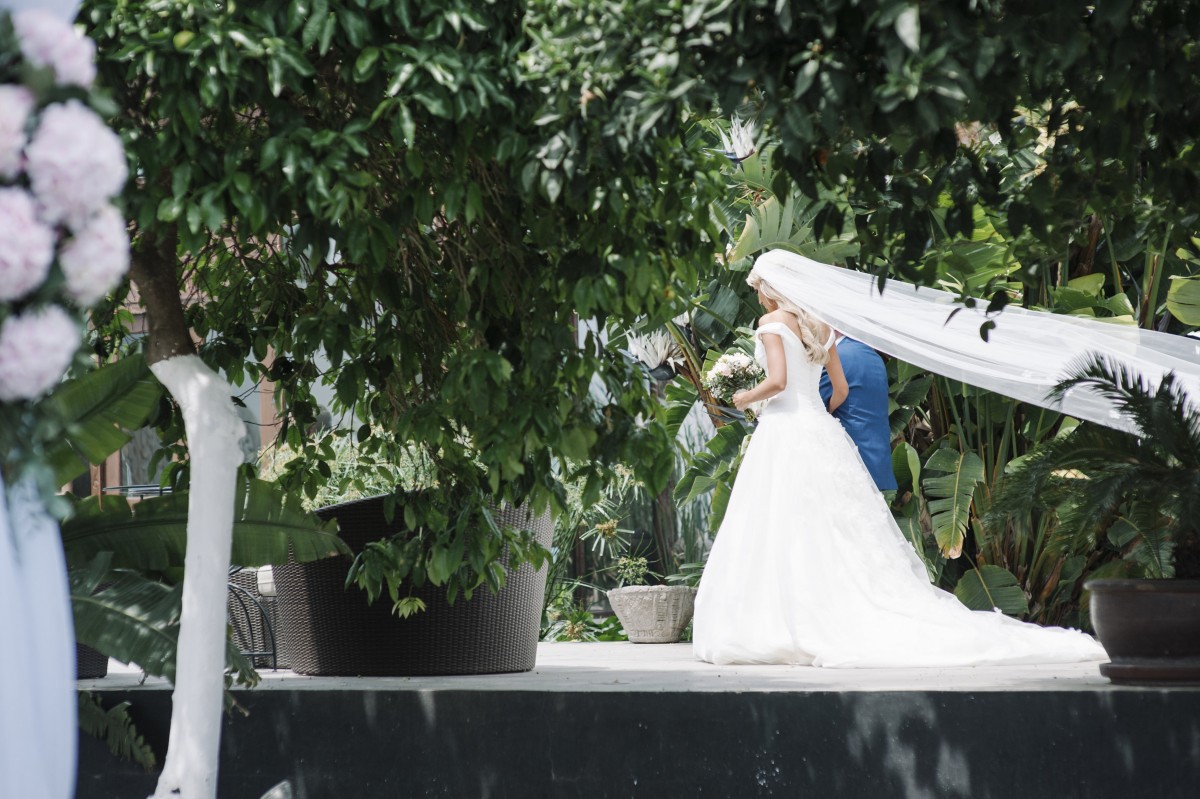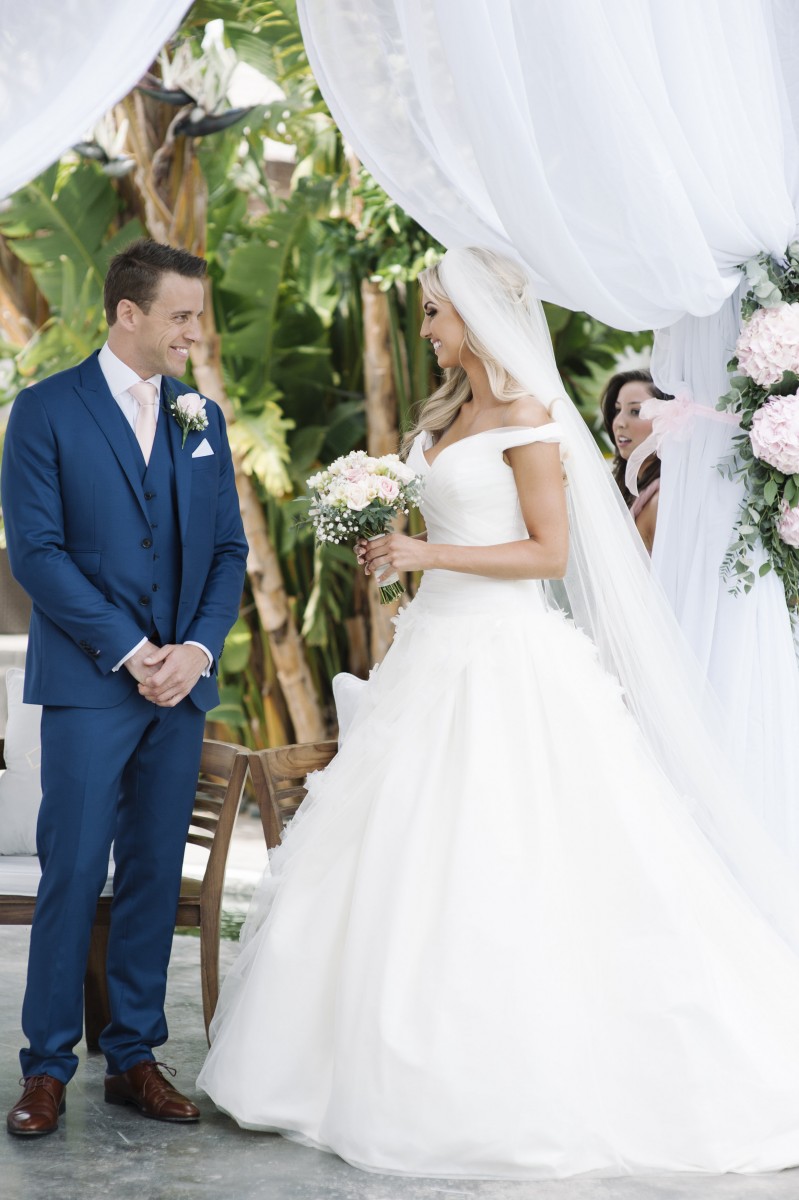 My wedding day shoes ended up being a more extensive search than the dress, because I was looking for a pair that wouldn't completely cripple my feet or make me too tall!
I eventually found these Jimmy Choos in Brown Thomas, and they were absolutely perfect for the day. Their wide straps held my feet in place and hours of dancing ensued.
Plus I've worn them over and over again to parties and events since. Definitely a worthwhile investment!