On Wednesday this week I launched a competition giveaway for two tickets to the Goss Meets Live event in Buck Whaley's, Dublin, next Wednesday August 19th, where I'll be joined by Lisa Fitzpatrick and Marissa Carter to chat live on stage about business and our careers.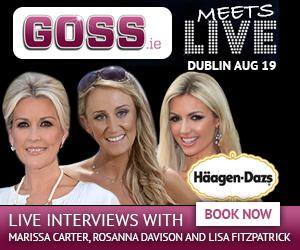 I'm delighted to announce that the winner is….. Supersue1979!
Congratulations and we'll see you next week 🙂 Please email [email protected] for ticket collection details.
Thank you so much to all who entered, and I'll be launching a new competition next week. Some great prizes to be won over the next few weeks!
R x