The good old cardigan has enjoyed something of an image overhaul in the past few years… it's no longer just for your grandad or part of a preppy twin-set with pearls!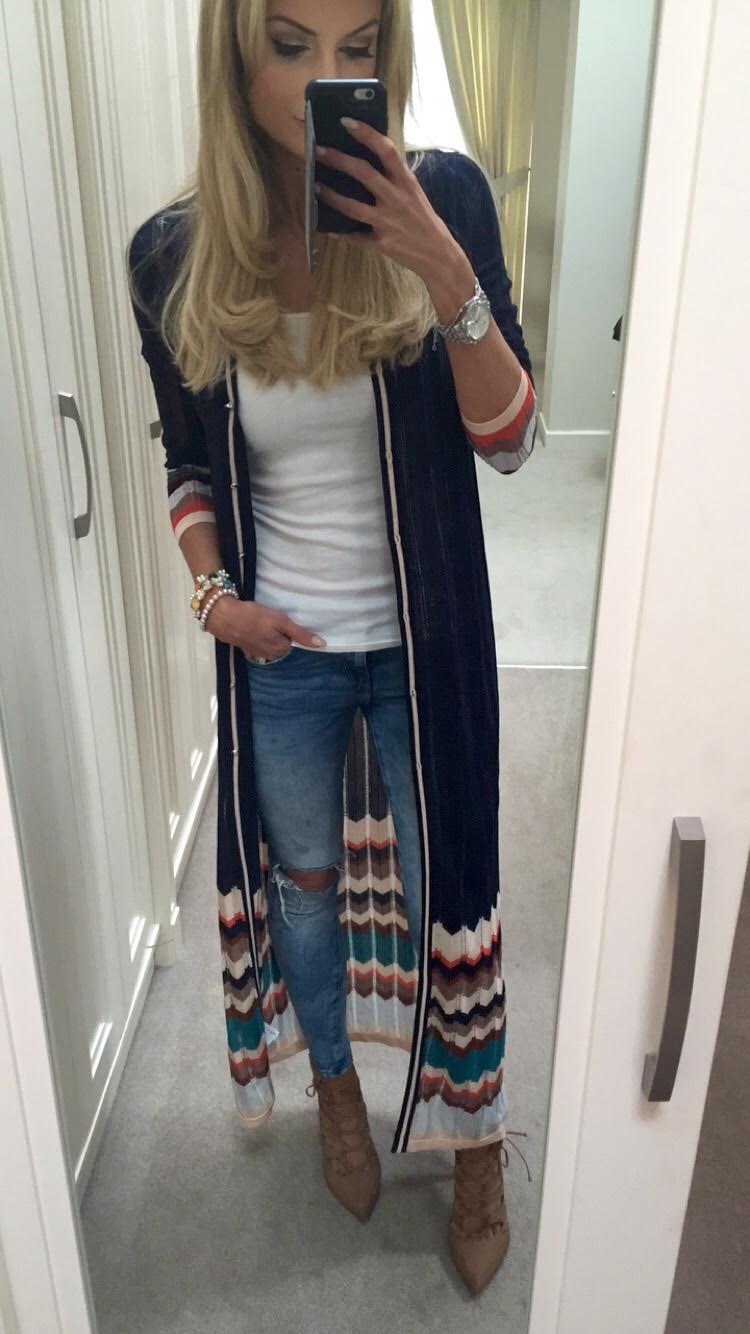 Cardis have become a wardrobe staple for me and so many others, thanks to their comfort, cosiness and versatility. Plus they're available in almost every style and colour imaginable.
April can be a trickier month to dress for, with an abundance of showers at the beginning of this month and now a week of gorgeous sunshine. It's definitely a transition month, fashion-wise, and it can be difficult to know whether to wear a heavier coat or a lighter jacket for both daytime and evening.
I went out for a meal with my family yesterday evening at our fave restaurant, Rasam, and decided to wear this RI Studio long fine-knit cardi with Missoni-style zig-zag pattern (€127), paired with ripped blue denim jeans from Zara (€29.95), a basic Topshop white vest and beige pointed lace-up heels. I brought along a scarf in case I was chilly, but it ended up being perfect for what was a fairly warm late April evening.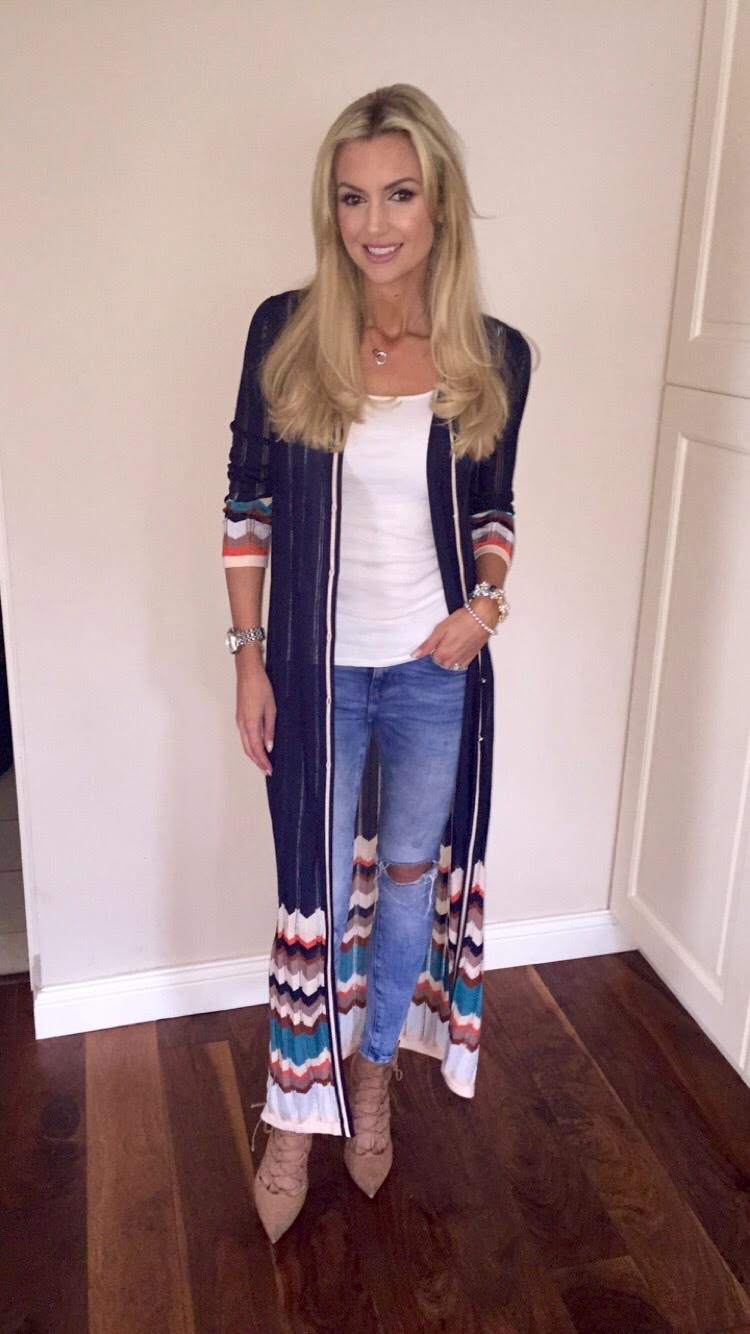 The Indian food was as delicious as usual, and I had what I always order there… the vegetable thali, with a chickpea flour pancake instead of naan bread! It comes with an incredible selection of veggie and chickpea dishes, to enjoy a little taste of everything.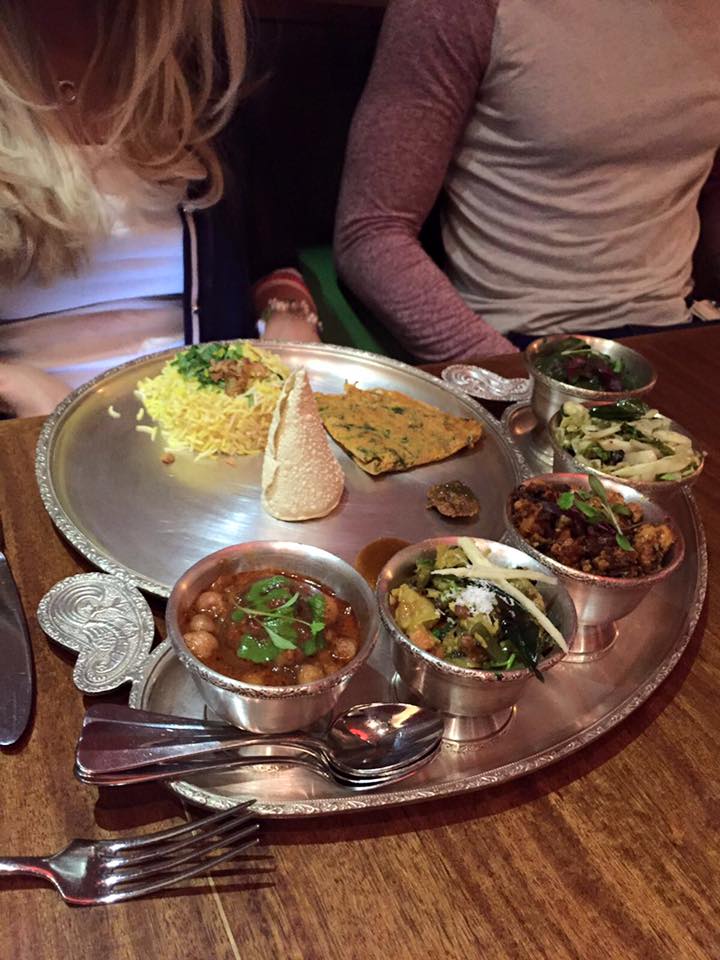 As my family hadn't had a chance to celebrate my birthday (which was on April 17th), they surprised me with an amazing chocolate, orange and pistachio cake. It was completely plant-based, made with whole food ingredients and tasted delicious! I'll have to find out the exact recipe, but it involved cacao powder, ground almonds, avocado, banana, coconut oil and orange zest, which made it moist, rich and really decadent.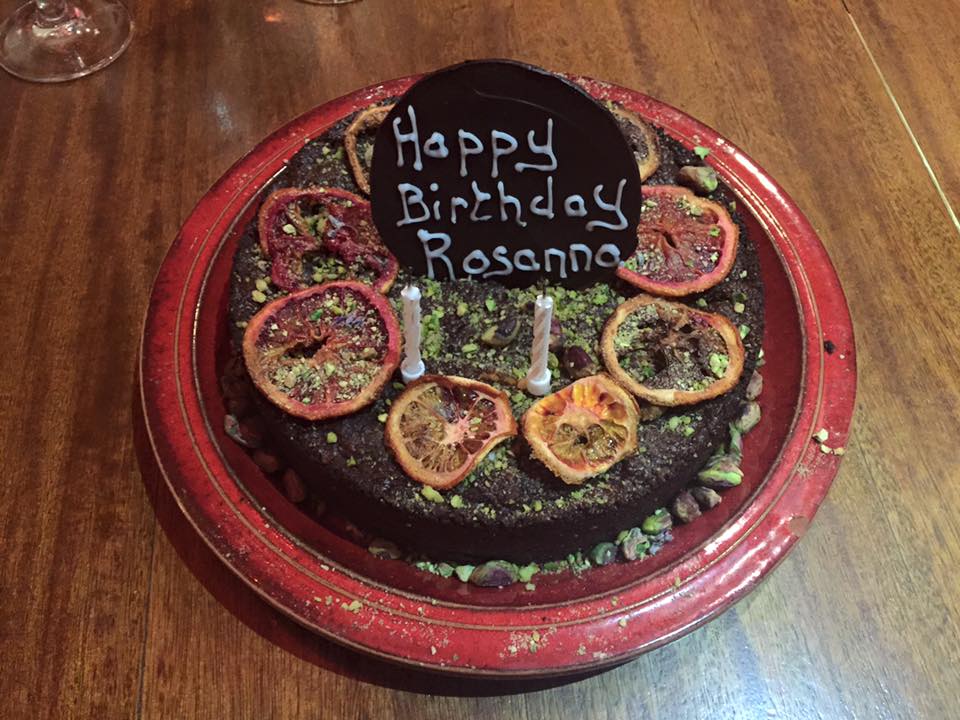 In honour of all the fab long cardis out there, I wanted to share three more of my own faves…
River Island Chunky Cardigan with Faux Fur Collar (€50)
Snug enough to wear as a coat, the faux-fur collar looks really chic and is a great way to dress up simple jeans, blouse and boots. Grey is so easy to wear and goes with just about anything.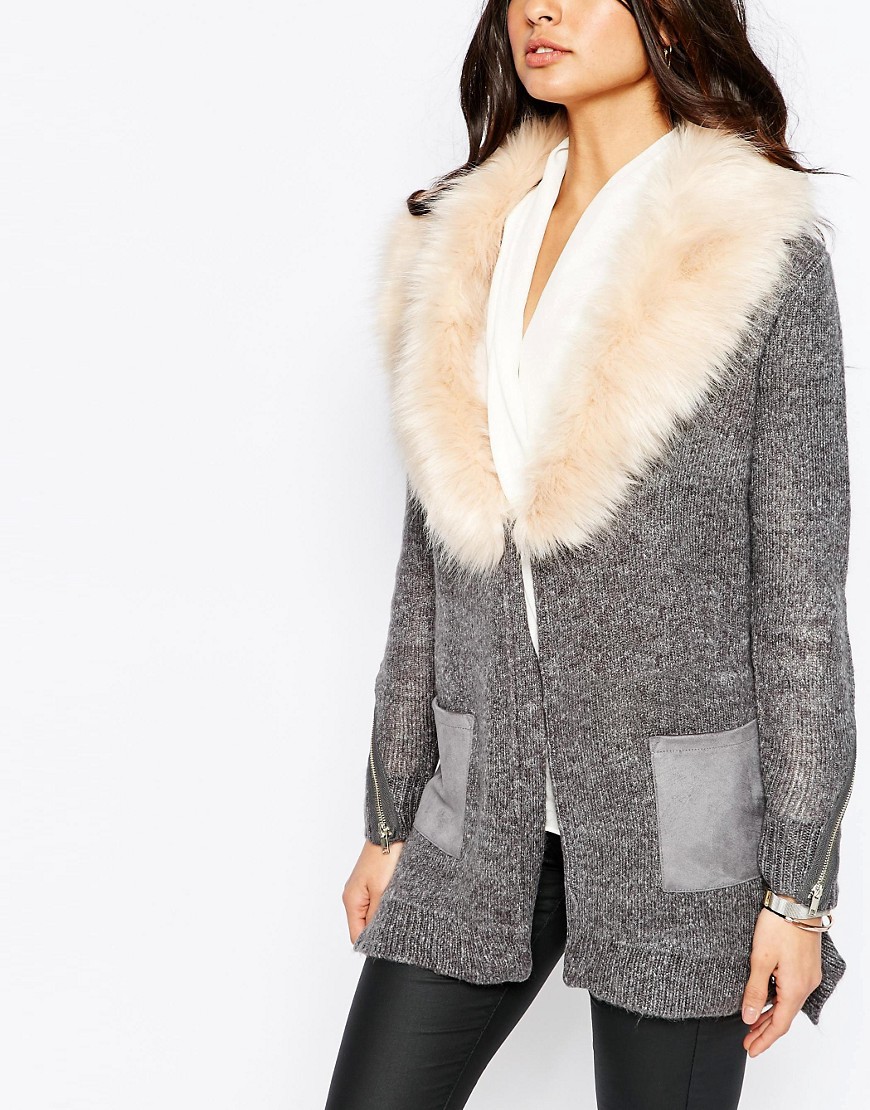 Grey Cable Maxi Cardigan (€14)
Cable knit is a classic style that will never date, and I love the longline cosy knit of this grey cardi – plus the insanely cheap price tag. It's been reduced from €28 to €14… go get it!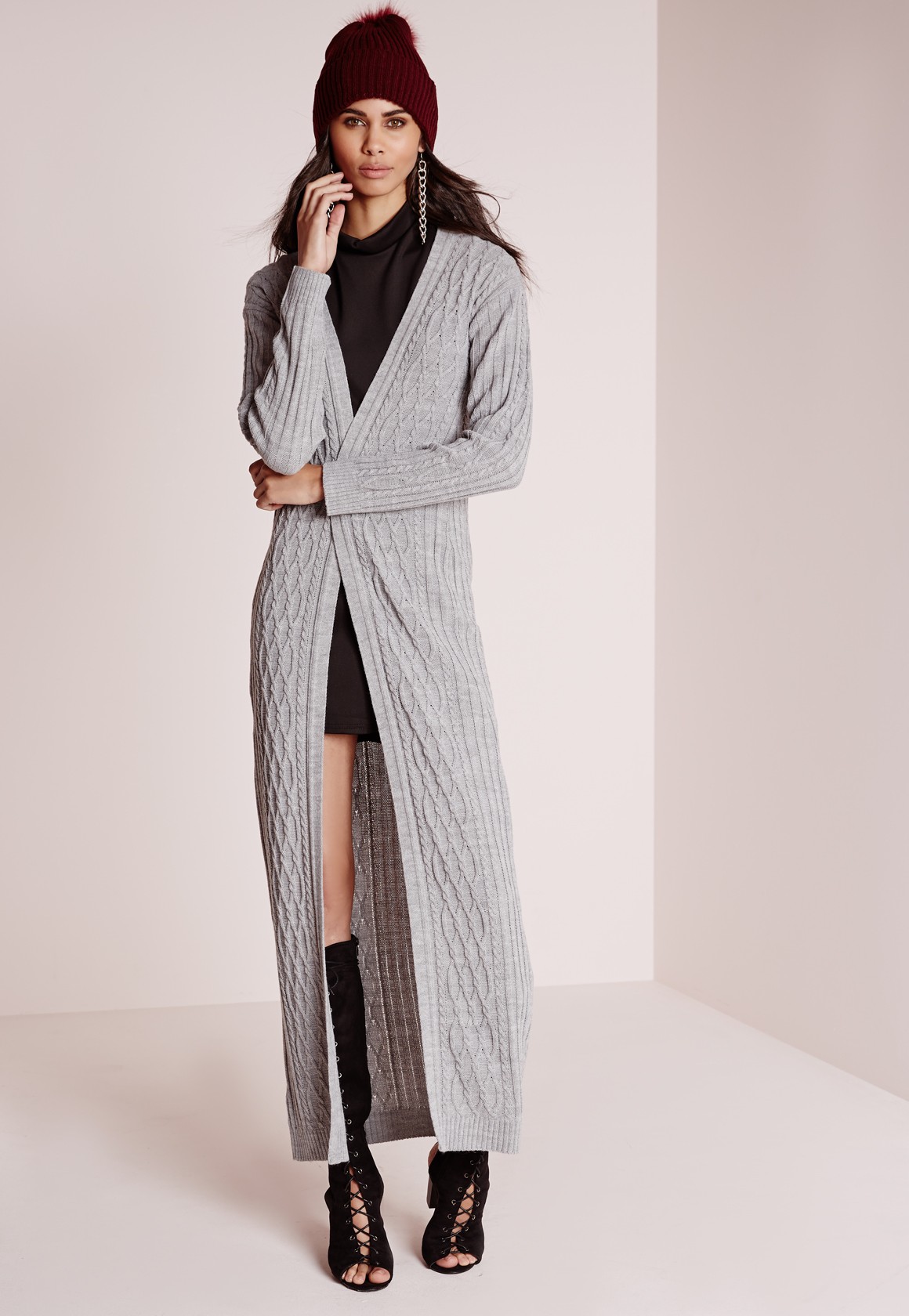 Blue Knitted Stripe Cardigan (€50)
I love the zesty citrus colours in the long cardigan, and they remind me a little of my own one. It comes with a matching sleeveless top, but it would look super cool with distressed jeans, flats or heels and a white vest top as I wore with mine. Perfect for sunny summer evenings!