Happy Friday!!
This recipe for toasted cashew and coconut granola bars is a new favourite of mine! They're brilliant to boost your energy levels post-workout or if you're having a busy day, and they're really easy to make too.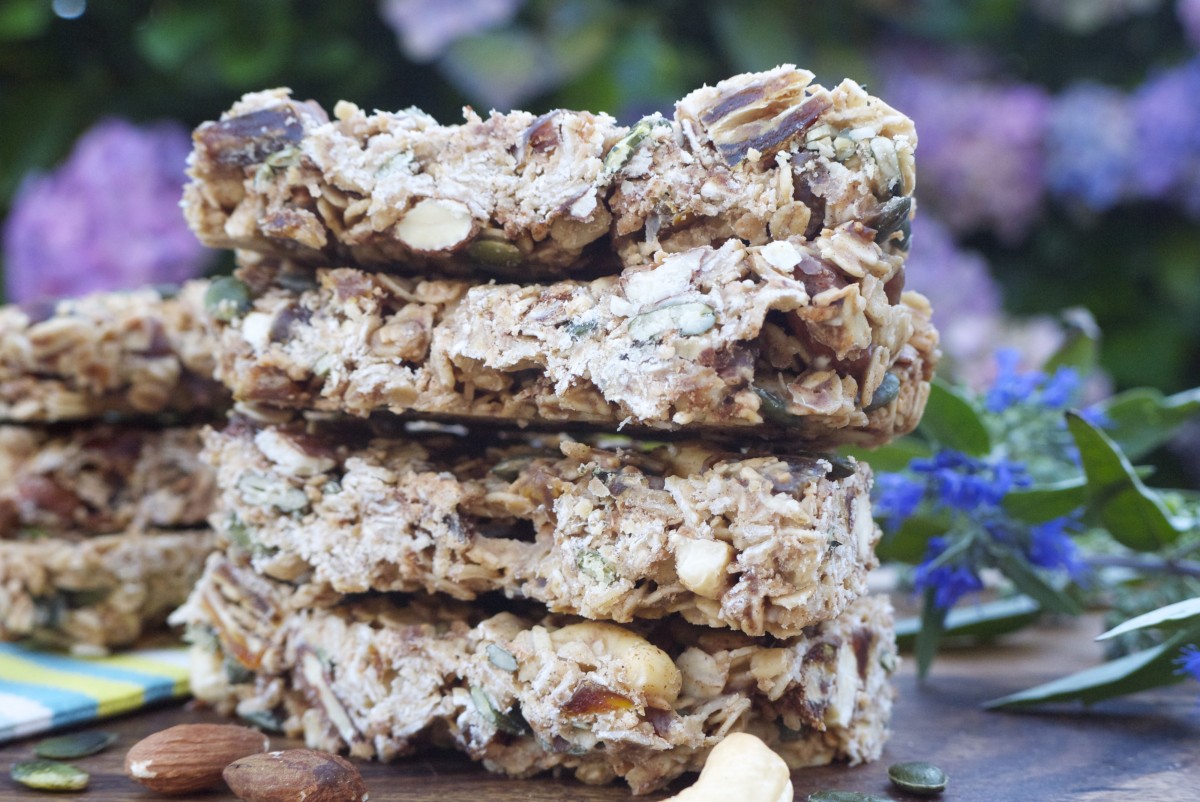 There are loads of different cereal and granola bars available to buy, but I'm generally suspicious of their ingredients as so many contain refined sugar and various preservatives. It's really nice to be able to make your own and know exactly what's in them…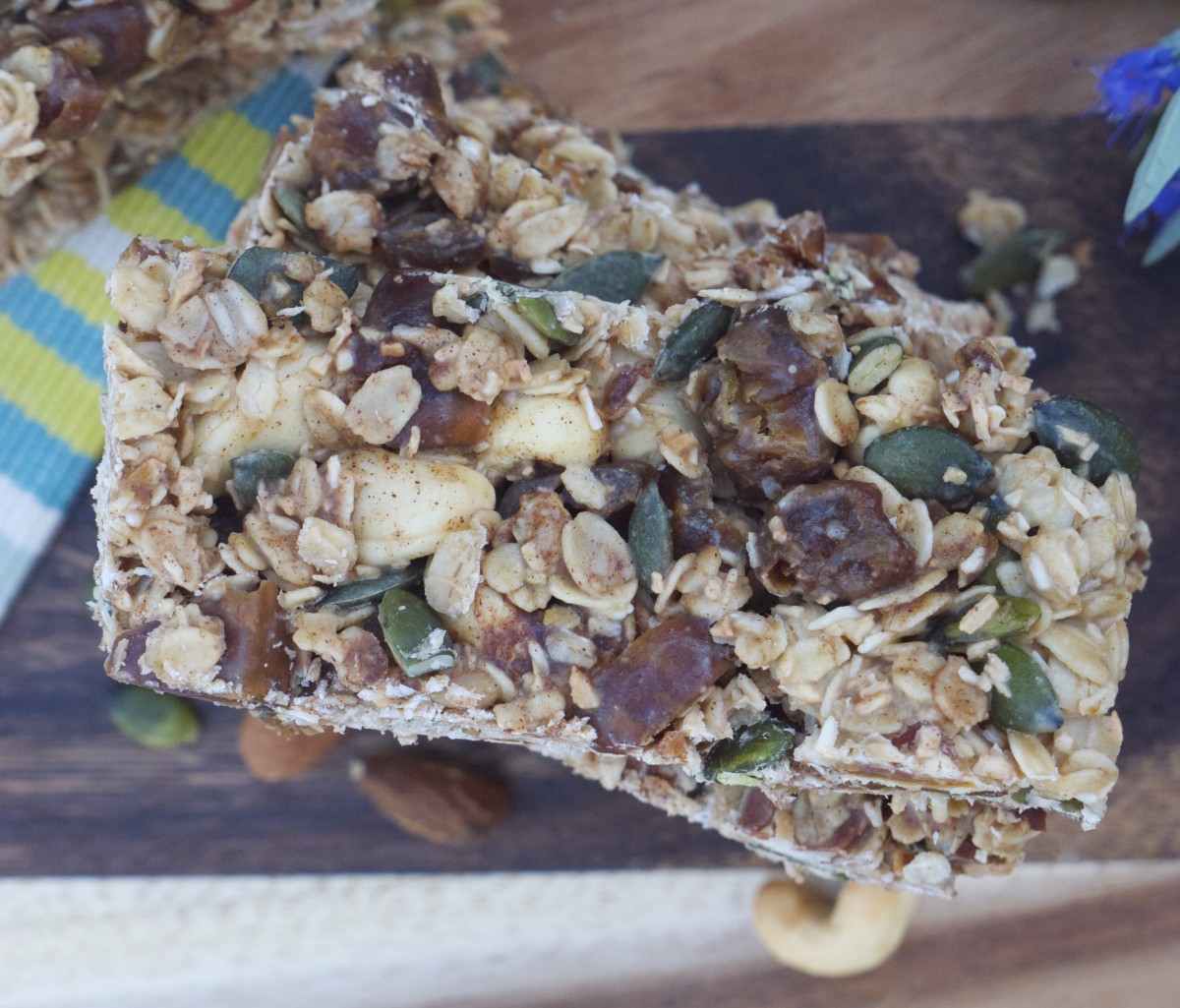 These granola bars contain tons of goodness, in the form of pumpkin seeds, almonds, cashews, coconut flakes, porridge oats, dates and cinnamon. All the ingredients are natural, and a brilliant source of healthy fats, protein and fibre for smooth skin, muscle growth and repair, and a healthy digestive system.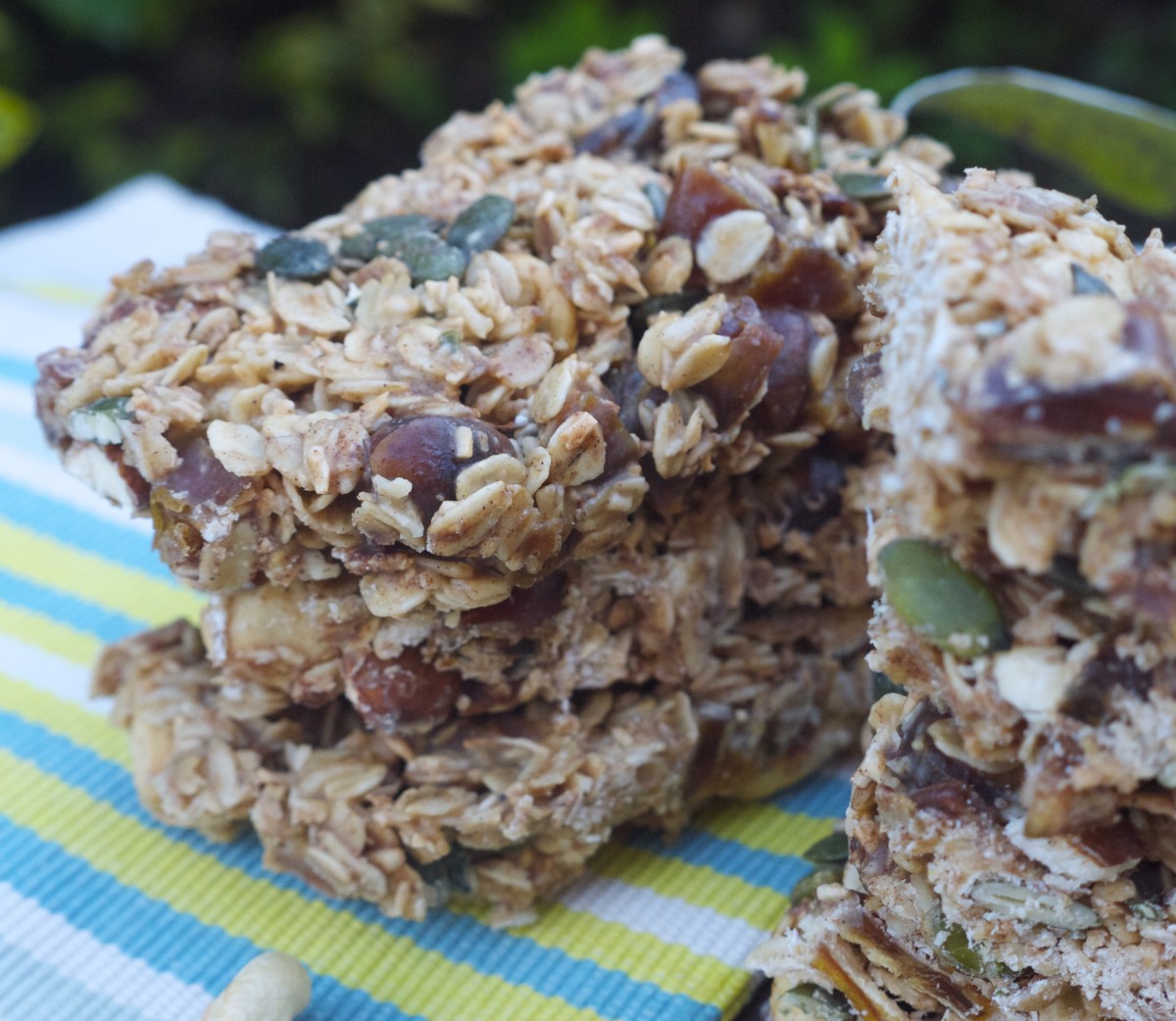 To really enhance the flavour of the bars, I toasted most of the ingredients first to give them a gorgeous warm, nutty taste, and then added liquid cashew butter mixed with maple syrup and coconut oil. So delicious!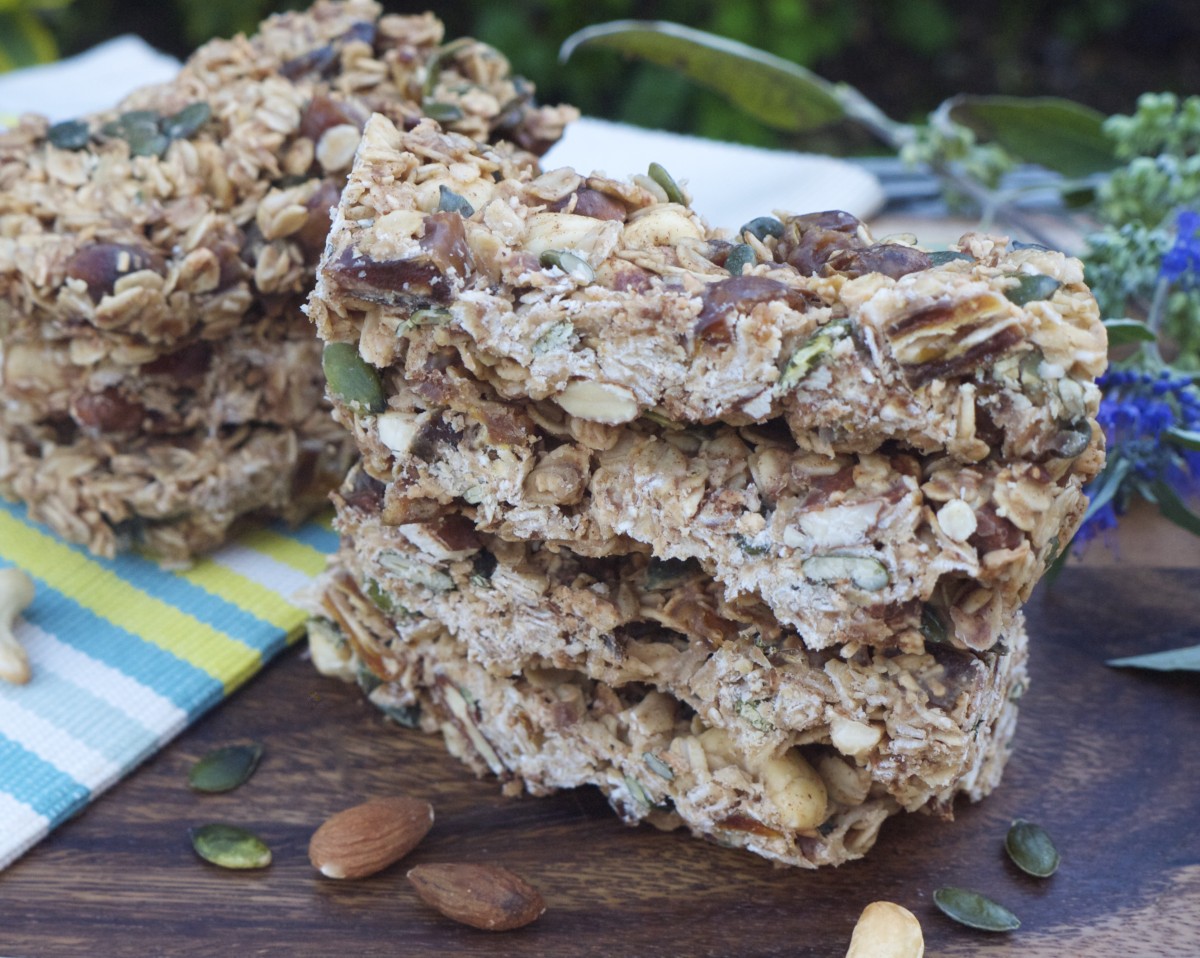 I really hope you enjoy them!
I would love to know if you get a chance to make this recipe for toasted cashew and coconut granola bars! Simply tag #RosannaDavisonNutrition on Instagram or Twitter or come on over to my Facebook to say hello 🙂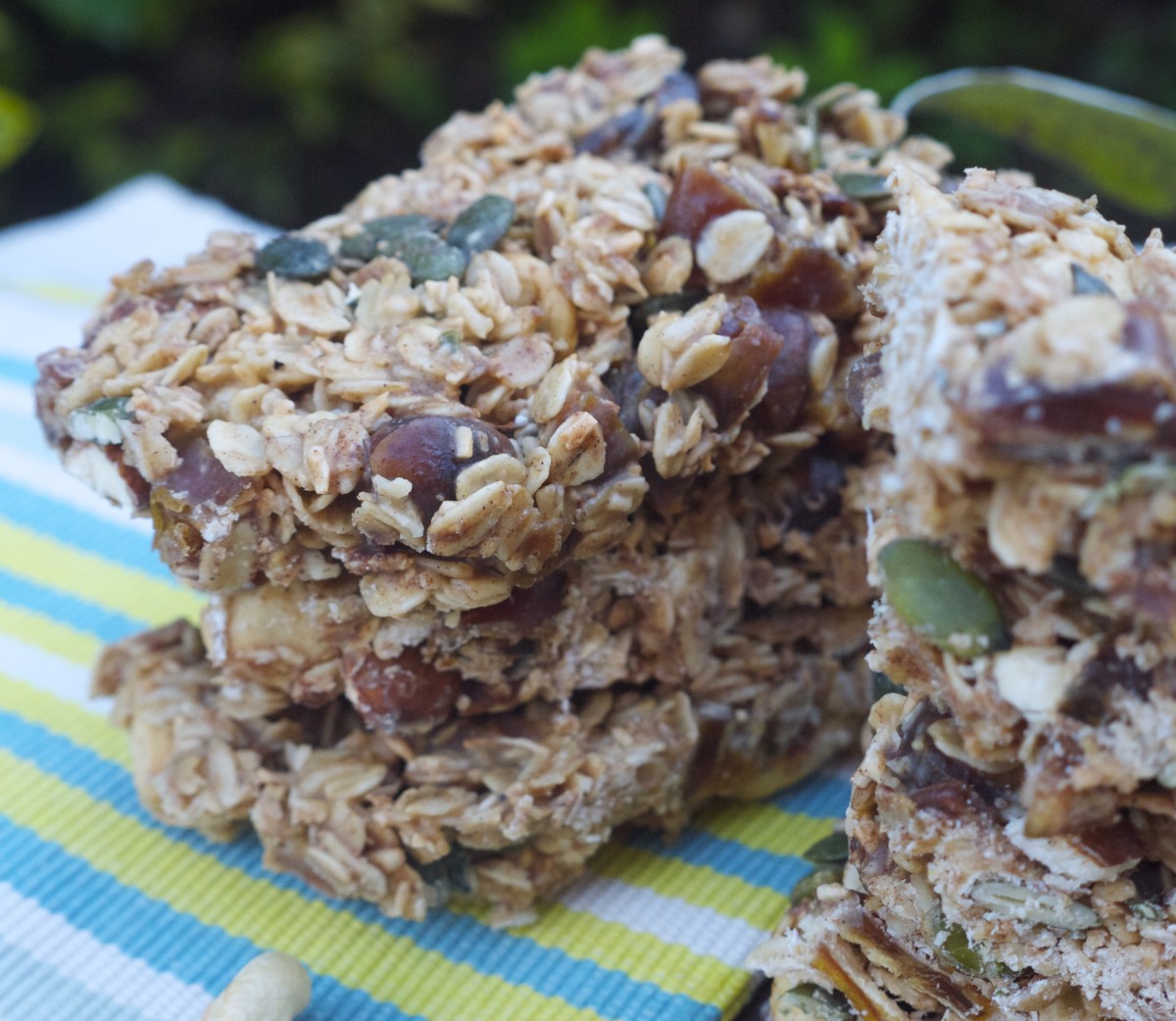 Toasted Cashew and Coconut Granola Bars
2015-10-16 15:36:48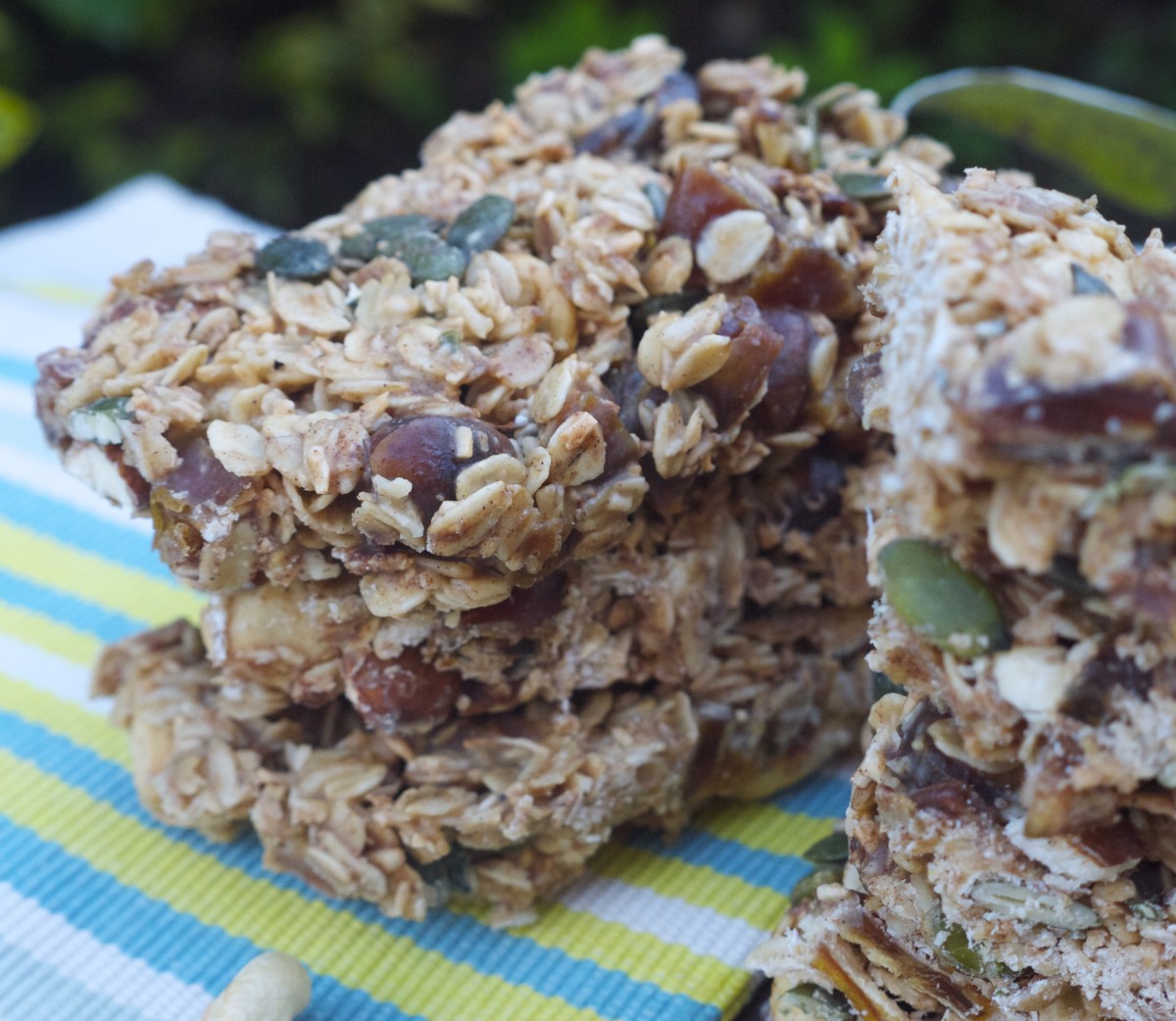 Filled with crunchy toasted nuts and seeds, oats, coconut and chewy dates, these bars are free from refined sugar and gluten, and make a brilliant anytime snack!
Ingredients
180g (2 cups) porridge oats (I used a certified gluten-free brand)
(1/2 cup) raw unsalted almonds
(1/2 cup) raw unsalted cashew nuts
2 tbsp pumpkin seeds
20g (1/4 cup) desiccated coconut
30ml (2 tbsp) virgin coconut oil
128g (1/2 cup) raw unsalted cashew butter
60ml (1/4 cup) pure maple syrup or honey
110g (3/4 cup) dates, pitted and chopped
2 tsp cinnamon
Instructions
Preheat the oven to 190C and spread out the oats, almonds, cashews and pumpkin seeds on a baking tray and toast for 10-12 minutes until golden. Add the coconut to toast for the final 3-4 minutes.
In a small saucepan over a medium heat, melt the coconut oil and add the cashew butter and vanilla. Stir well until the ingredients have melted into a smooth sauce.
Place the toasted ingredients into a large mixing bowl, add the cinnamon and chopped dates, and combine together well.
Pour in the liquid ingredients and mix everything together until it's all well coated.
Transfer the mixture to a baking tray lined with a sheet of greaseproof paper. Spread it out and ensure it's smooth and even across the top.
Place the mixture into the freezer for an hour to set, and then carefully use a sharp knife to cut it into bars.
Notes
Store the bars in the fridge as they begin to soften at room temperature. Keep them in an airtight container for up to 4 days.
Rosanna Davison Nutrition https://www.rosannadavisonnutrition.com/