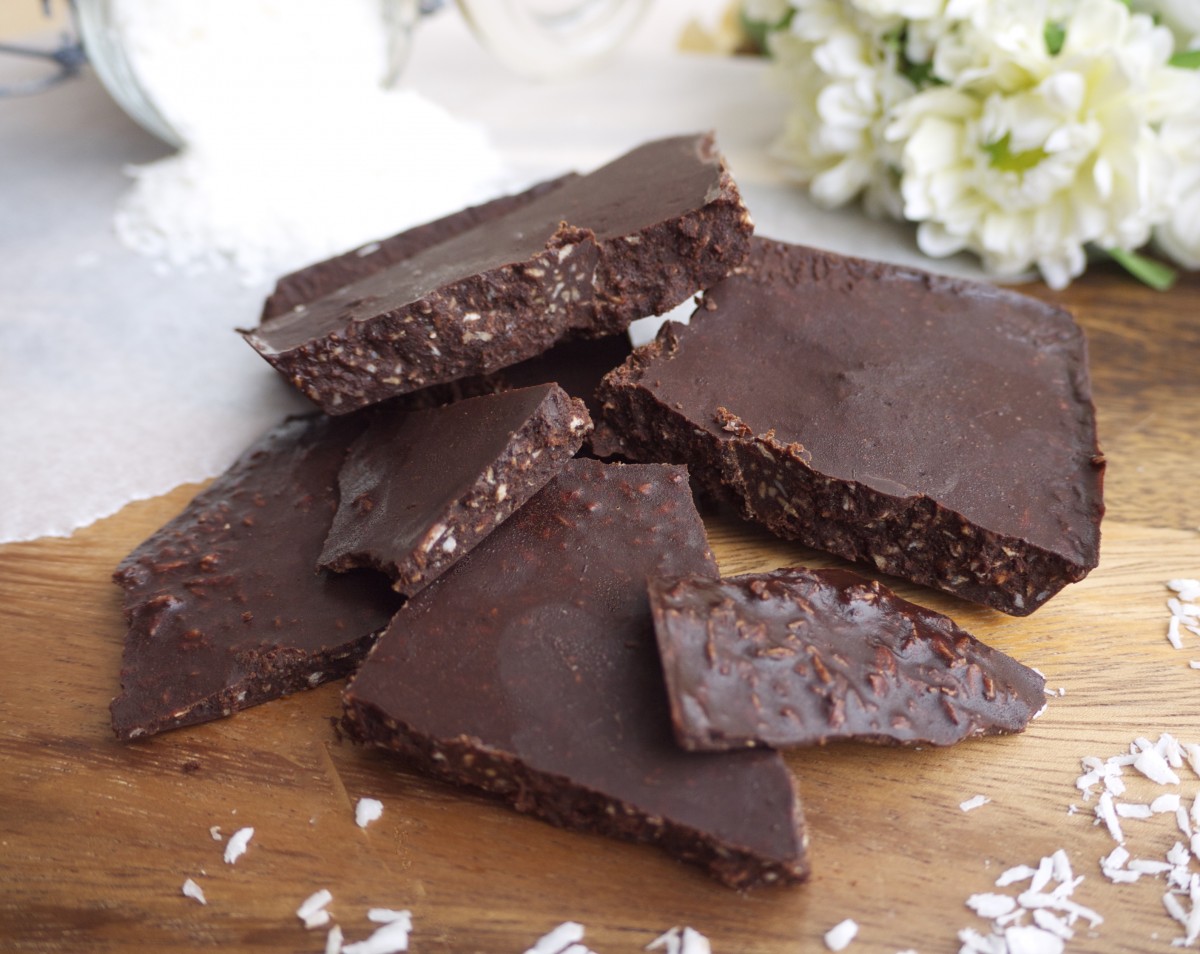 It's a dark, grey and rainy day in Dublin. And that calls for a cosy day with plentiful supplies of chocolate… right?!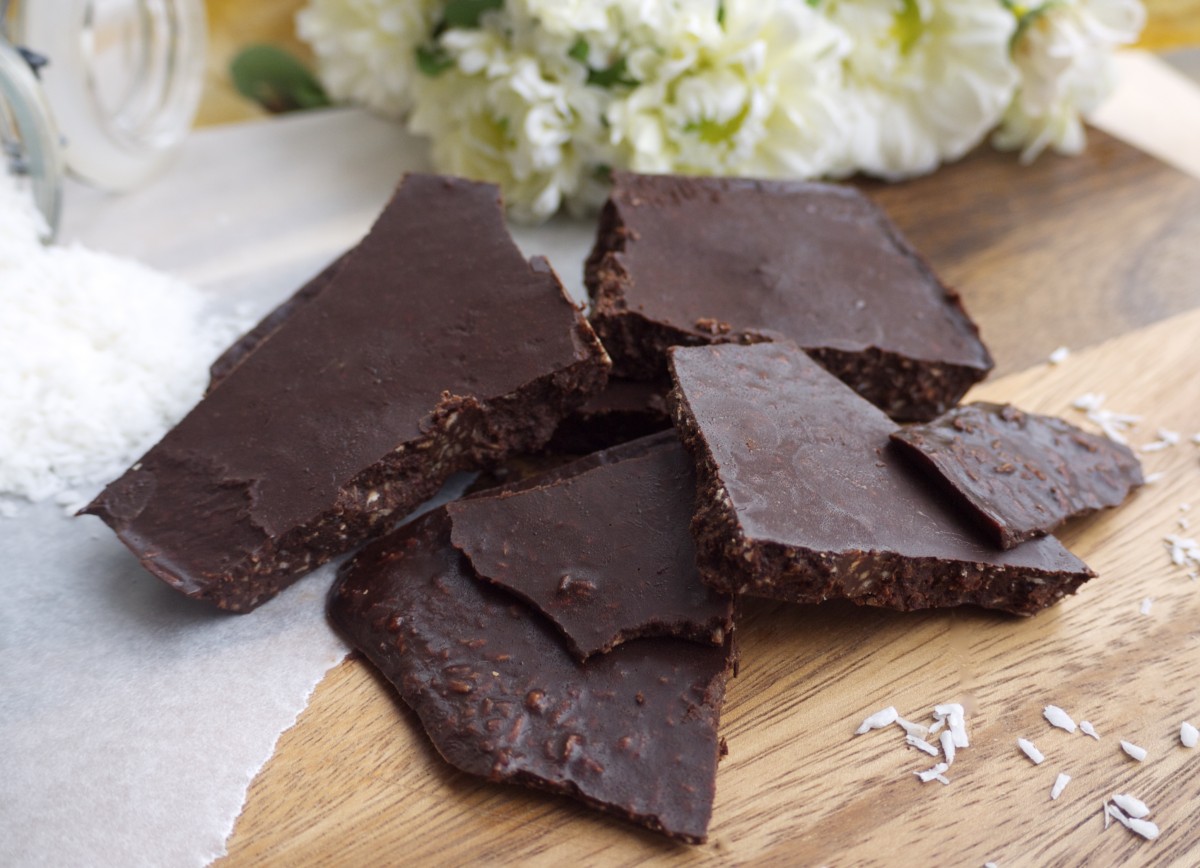 The inspiration for this toasted coconut chocolate bark came yesterday, when my husband arrived home with a Lindt Dark Coconut Intense bar, and wouldn't shut up about how delicious it was. So I decided to make my own version – minus the refined sugar!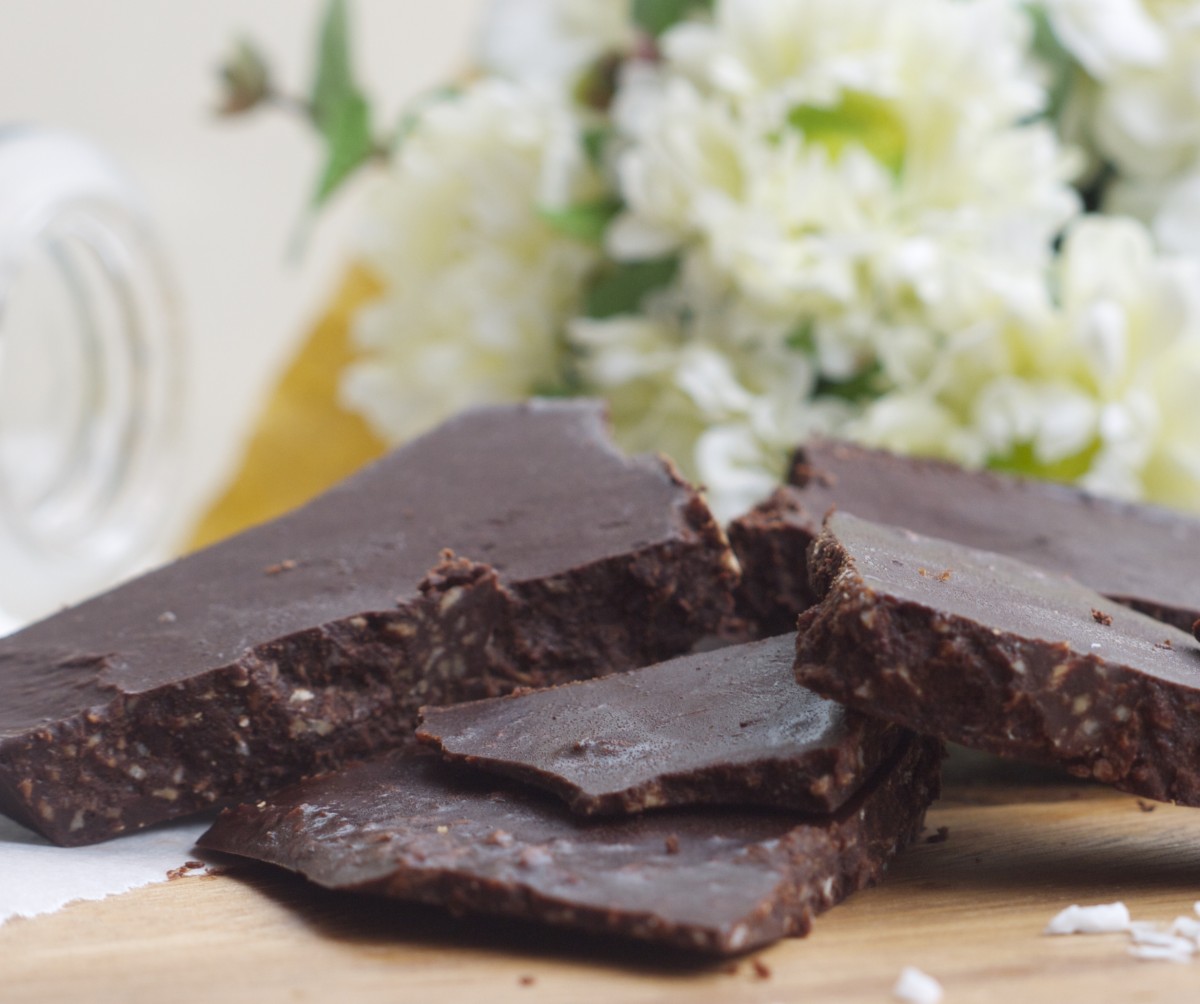 Refined sugar is not only dangerously addictive, but it also speeds up the ageing of your skin through a process called glycation, leading to premature fine lines and wrinkles.
Your waistline suffers from refined sugar intake too, as it's quickly absorbed into your bloodstream and laid down as fat around your middle, where it can be incredibly stubborn to budge.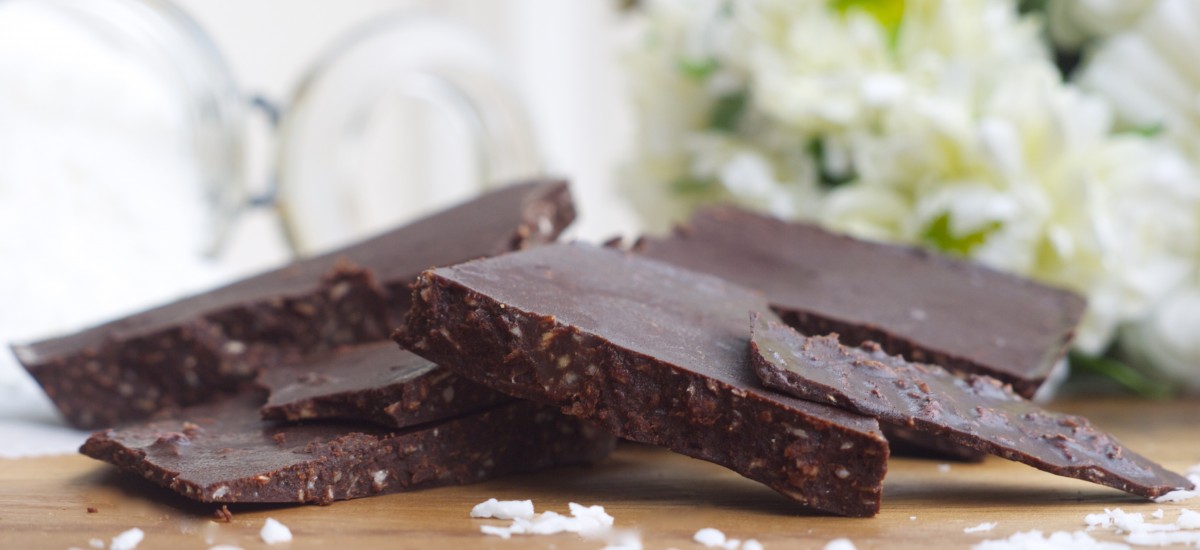 I do my very best to avoid refined sugar, which seems to crop up in nearly all packaged and processed foods. But that doesn't mean you can't enjoy sweet treats! This chocolate bark went down very well at home, and really hits the spot when you fancy something rich and chocolatey… which is pretty often! If you find yourself craving chocolate, it could also be because your body needs the mineral, magnesium. Modern diets are often low in magnesium, which is found in foods like leafy greens, nuts, seeds and pulses. But raw cacao powder is also a brilliant source of the mineral, so giving into your craving with a piece of this chocolate bark could be exactly what your body needs!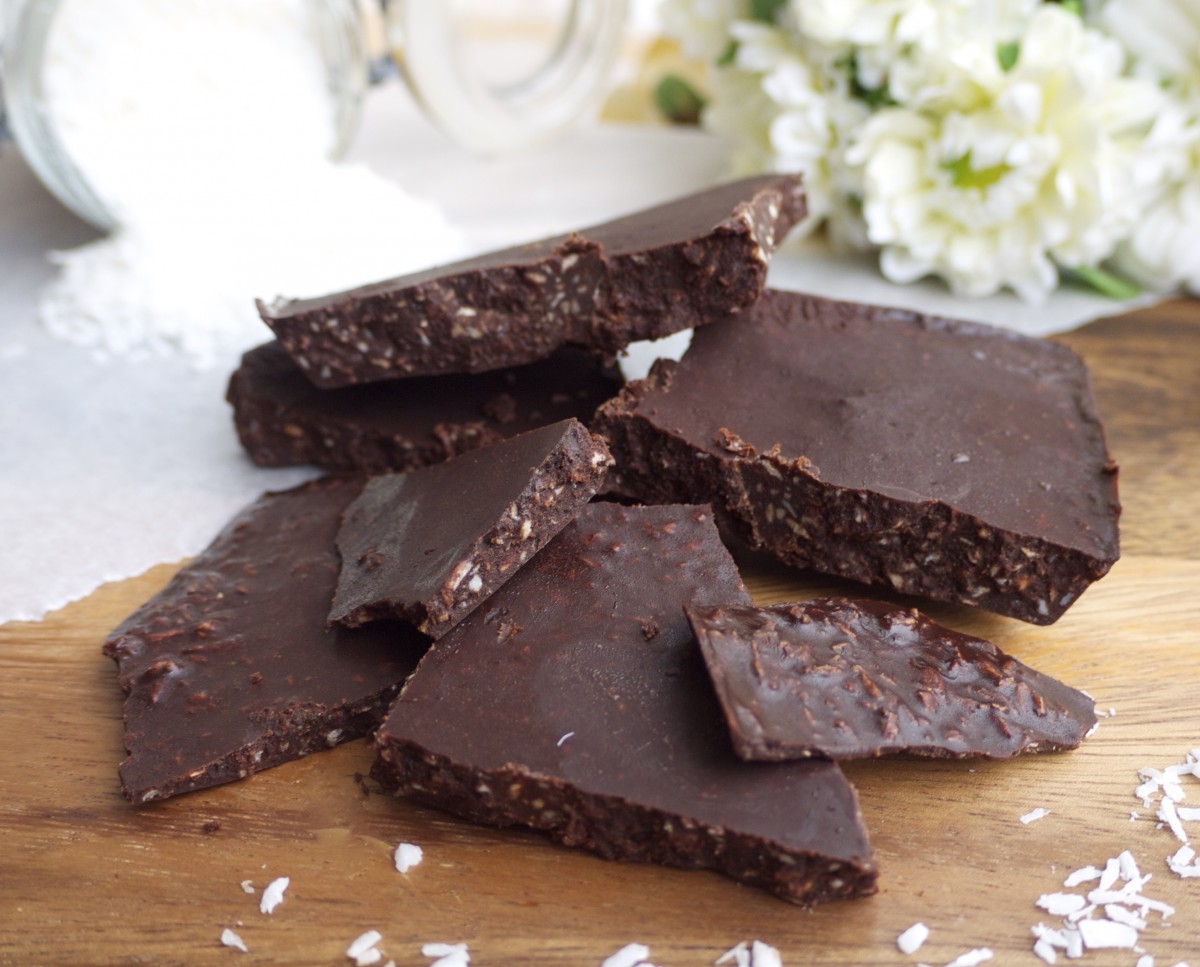 In even more good news, it only contains FIVE main ingredients and takes minutes to make. Oh yes!
Organic virgin coconut oil forms the melt-in-the-mouth base of this chocolate, with antioxidant-rich cacao powder, vanilla, crunchy toasted coconut flakes and optional sweetener stirred into it before it's popped into the freezer to set. If you're the impatient type like me, you could always just eat the warm melted sauce as it is 😉
So yum!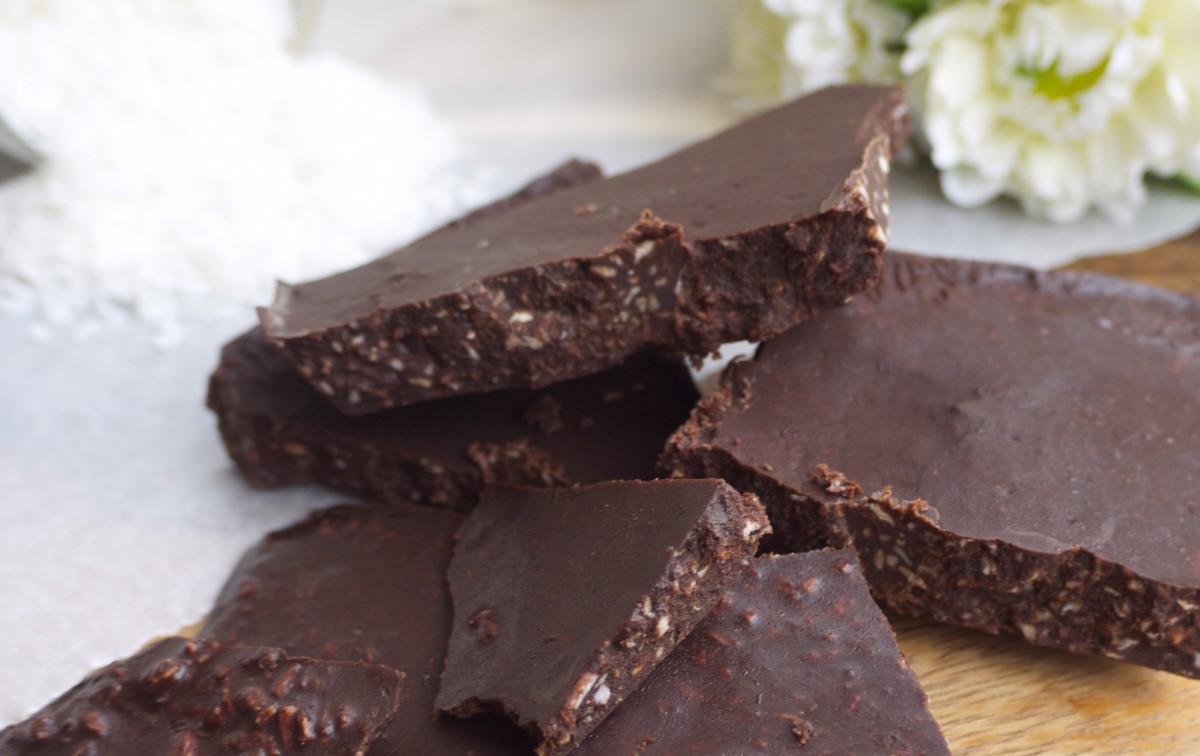 Let me know if you give this Toasted Coconut Chocolate Bark recipe a go and I love to see all your creations on social media! Simply tag #RosannaDavisonNutrition on Instagram or Twitter or come on over to my Facebook to say hello 🙂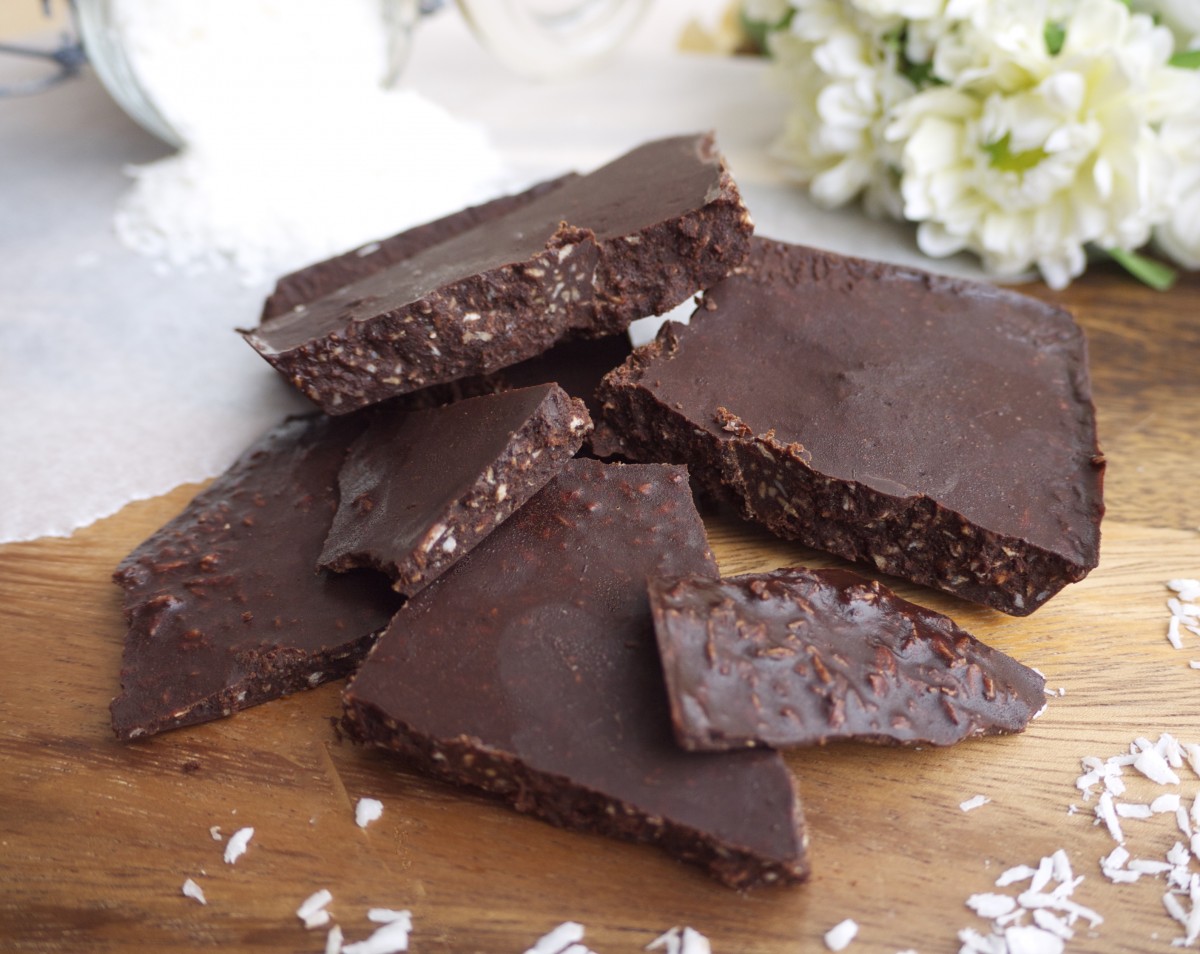 Toasted Coconut Chocolate Bark
2015-08-19 12:18:06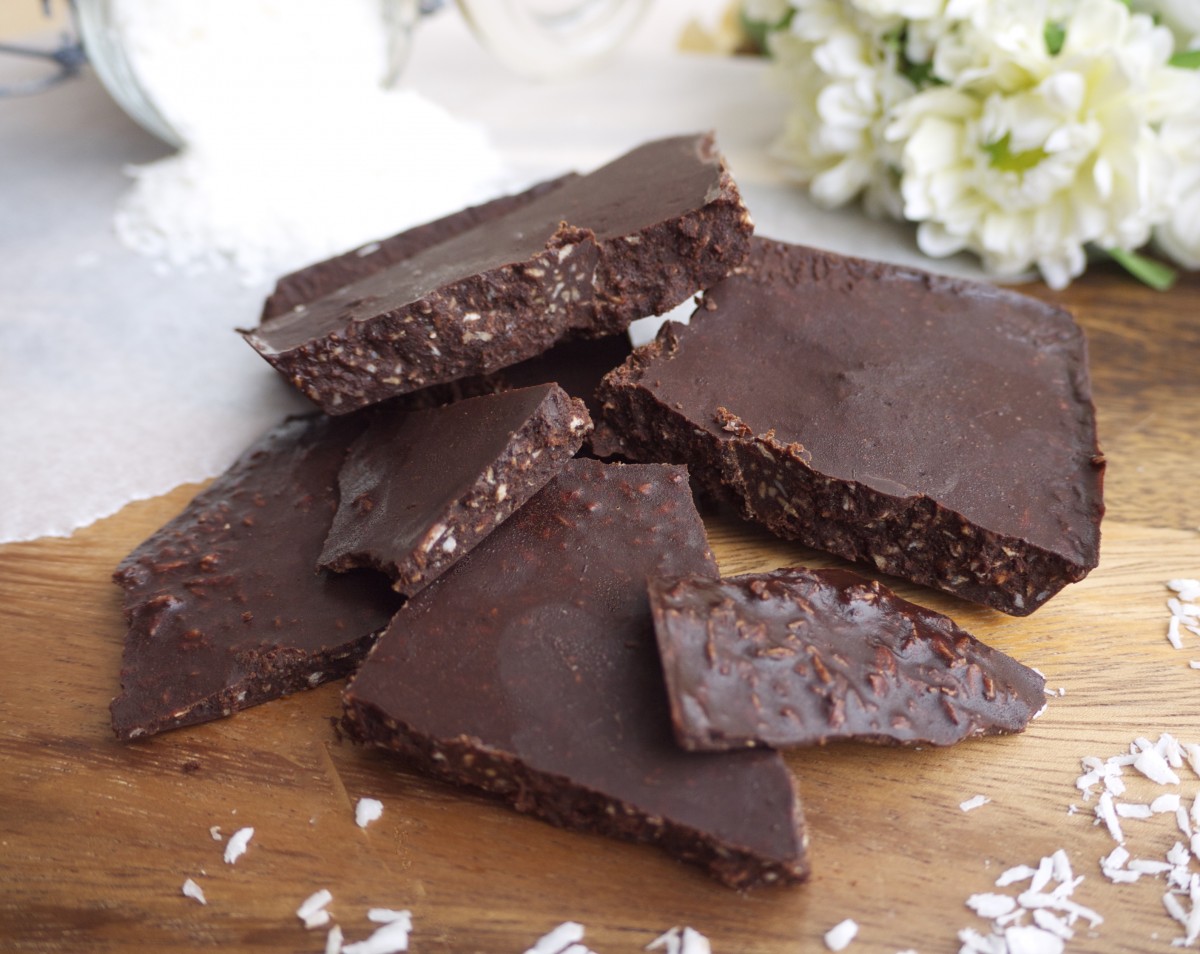 Serves 4
A melt-in-the-mouth chocolate sweet treat with the warming flavour of toasted coconut. Free from dairy and refined sugar.
Ingredients
3 tbsp unsweetened desiccated coconut
3 tbsp organic virgin coconut oil
4 tbsp raw cacao powder or regular cocoa powder (no added sugar)
1-2 tbsp pure maple syrup or honey*
1 tsp vanilla powder or vanilla extract
pinch of pink rock salt or Celtic sea salt
Instructions
Preheat the oven to 190C, place the desiccated coconut on a small baking tray and toast in the oven for 8-10 minutes until lightly golden. Remove from the heat.
In a small saucepan over a medium heat, allow the coconut oil to melt.
Add in the cacao/cocoa powder, optional sweetener, vanilla and salt and stir well until a smooth chocolate sauce forms.
Remove the saucepan from the heat and stir in the toasted coconut until it's well coated.
Pour the mixture into a rubber tray or baking tray lined with greaseproof paper, and allow it to set in the freezer for about 30 minutes.
Store in the fridge and serve chilled as it softens quite quickly at room temperature.
Notes
* If you prefer to avoid maple syrup and honey, try adding a few drops of liquid Stevia to add a little sweetness to the mixture.
Rosanna Davison Nutrition https://www.rosannadavisonnutrition.com/