Summertime means weddings! How many have you been invited to? We went to our first wedding of the summer a few weeks ago, and are looking forward to two more in July and then August.
Weddings are such a brilliant way to bring people together to celebrate a couple's love, but it inevitably raises a big question for most of the female (and some male) guests…. what do I wear?!!
For the family wedding a few weeks ago, I wore this Seline Bandeau Bodycon Dress (€27) from Boohoo and white embellished wedges (€40). It was perfect for the outdoor sunshine wedding, which had a boutique festival vibe with plenty of bunting, ribbons and even a funky teepee!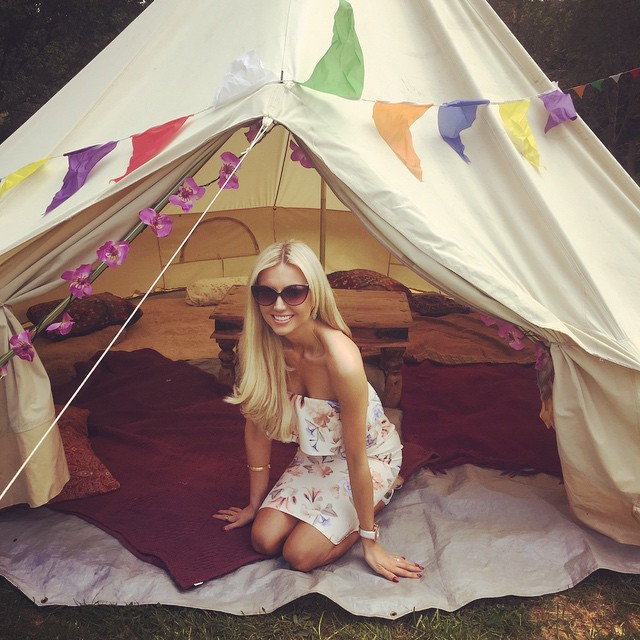 But every wedding – and couple – is different, so dressing for a wedding isn't quite as straightforward as it seems. Some invites request back tie, while others suggest cocktail attire. So what's a girl to do?
Here are my top five tips on dressing for a wedding, plus some dress and accessory suggestions below 🙂
1. Check What Colour The Bridesmaids Are Wearing
It's always a smart idea to just ask if there is a colour theme running through the wedding, as there often is, (I chose dusky pink) and what colour the bridesmaids are wearing. Especially if it's a black tie wedding, you really don't want to turn up in a full-length dress that's the same colour as the bridesmaids, and to spend the day being mistaken for one!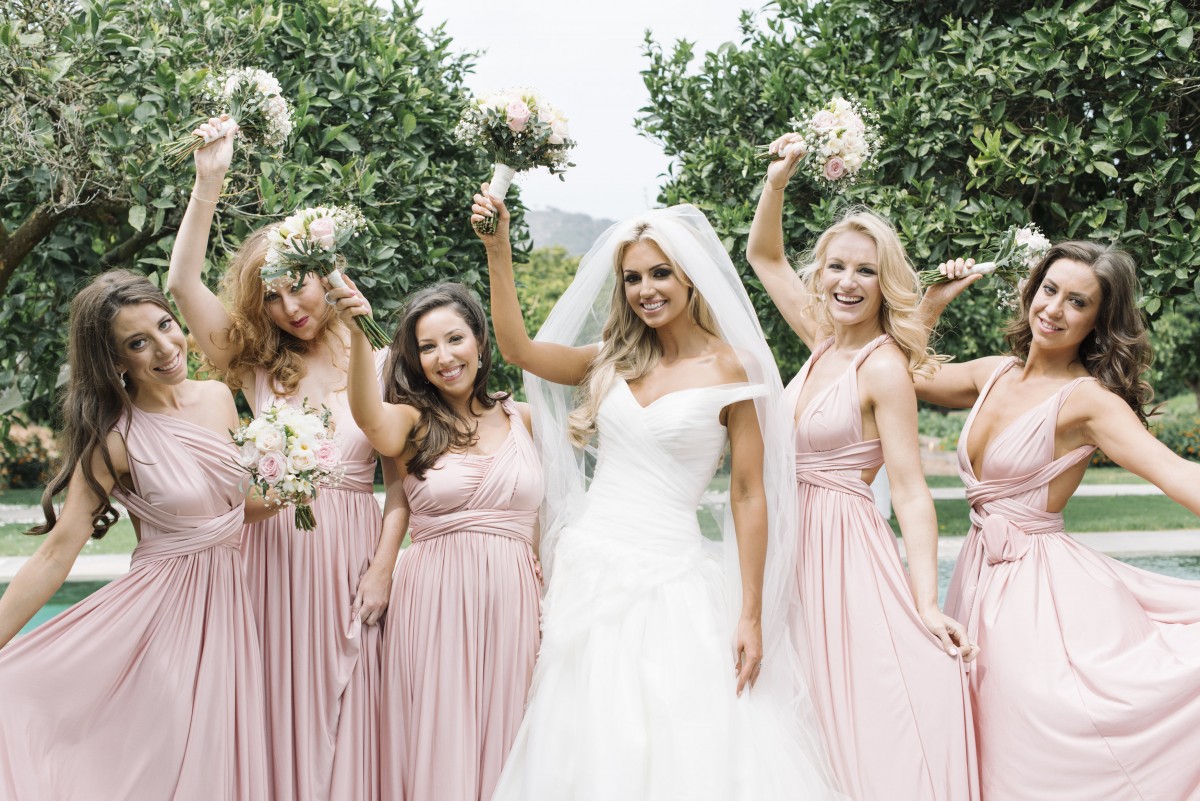 2. Pay Attention To The Dress Code
Again, it really pays to read the invitation carefully and any pieces of paper attached to it. Wes and I attended a wedding just after we moved house a few years ago, and the invite had unfortunately been packed up into a box and become lost in the move. I wore a dress and told him that any colour suit would do, so he turned up in a smart grey suit with a purple tie, only to realise that every other man there was in a tux! I felt so bad for not reading the 'Black Tie' dress code on the invite properly when it had arrived, and he was so furious that he didn't speak to me for the first two hours! It was fine in the end when we explained the mishap to everyone and had a good laugh over it. But I'll never make the same mistake again!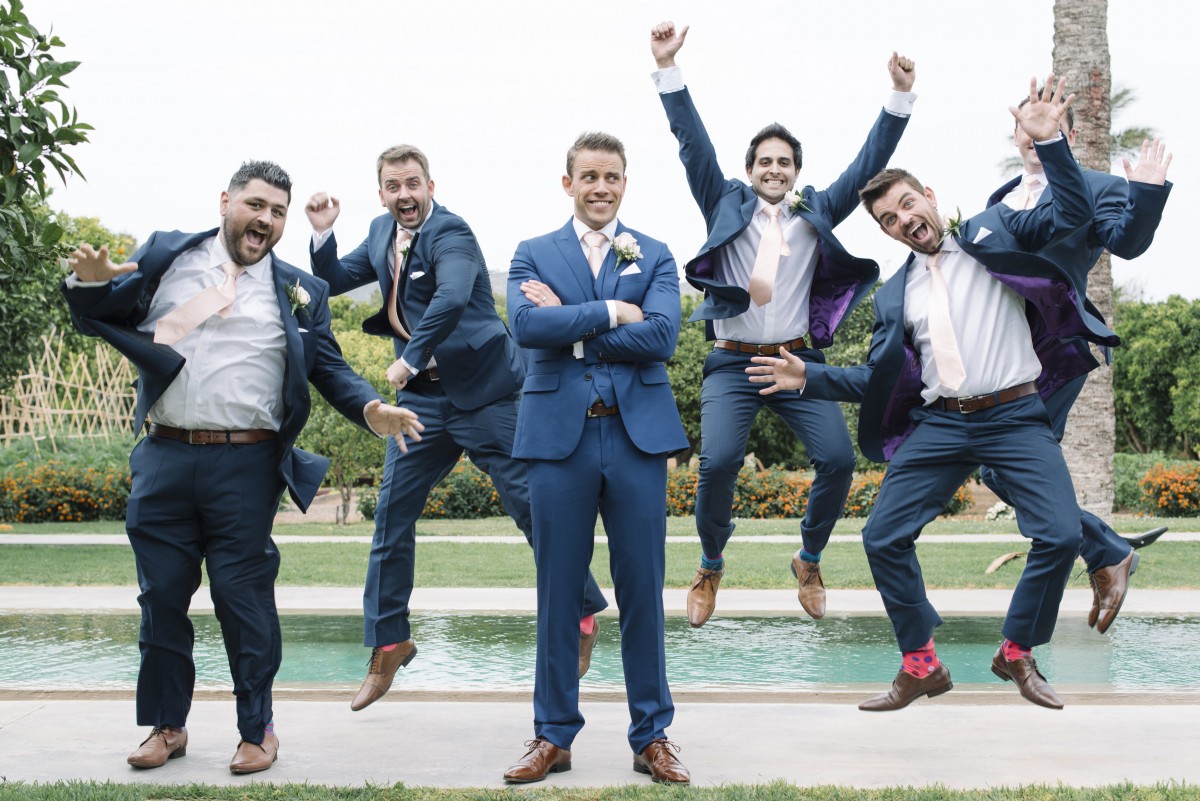 3. Avoid Wearing Full Cream or White
Again, this is about showing respect to the bride and not wanting to look like you're trying to compete with her for the day! It may sound simple, but there have been times I've spotted a great dress to wear to a wedding, only to realise that there's far too much white in it, or that the cream lace detail in it looks too bridal. A dress with a white or cream base and all-over pattern is usually fine. Sometimes it's safer to choose a bright block colour, and it especially looks good for summer weddings. Black can work well too, although I'd personally try to brighten up black with a splash of colour in my accessories.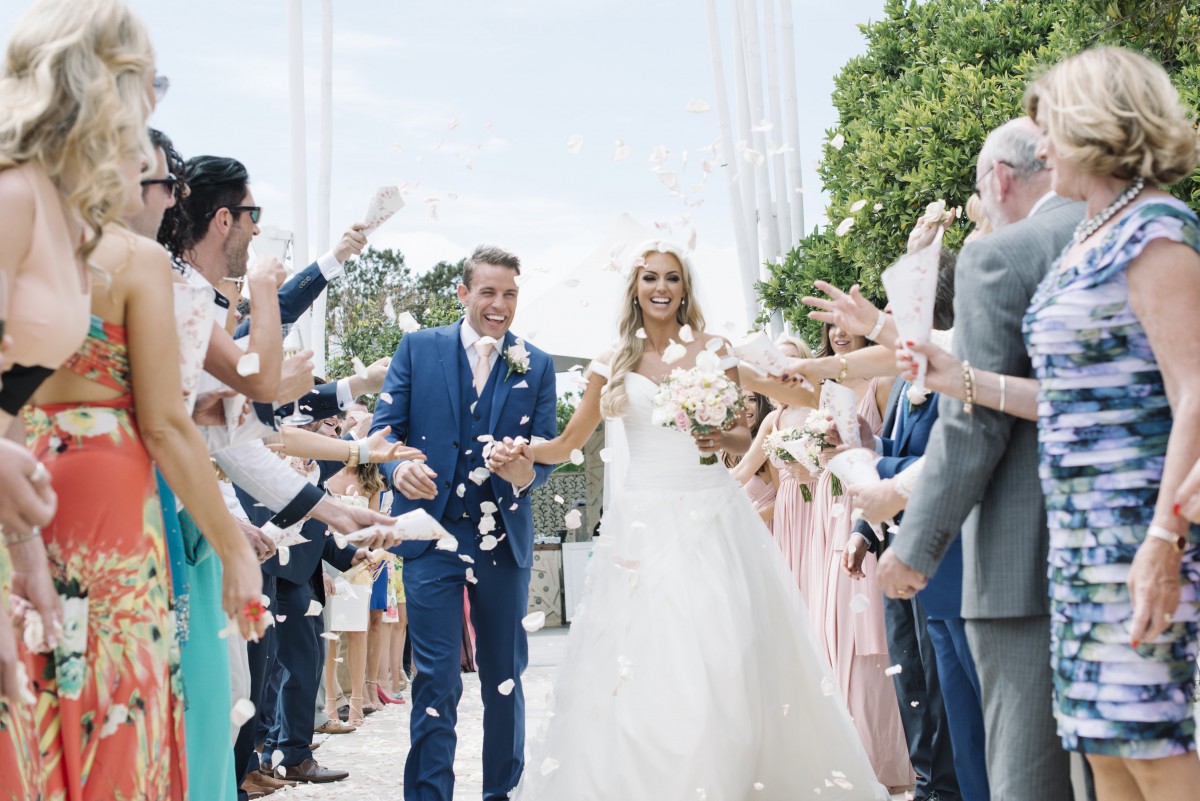 4. Don't Show Legs and Cleavage
A good rule for life! Weddings need to be treated as a sacred and special event, and it's really not appropriate to go dressed as you would for a Saturday night on the town. For ladies with bigger busts, it's not always so easy to cover up everything, but at least aim not to turn up with a low-cut top or dress and a very short hemline. It also brings attention to you for all the wrong reasons, and it's a day when all the attention needs to be on the couple 🙂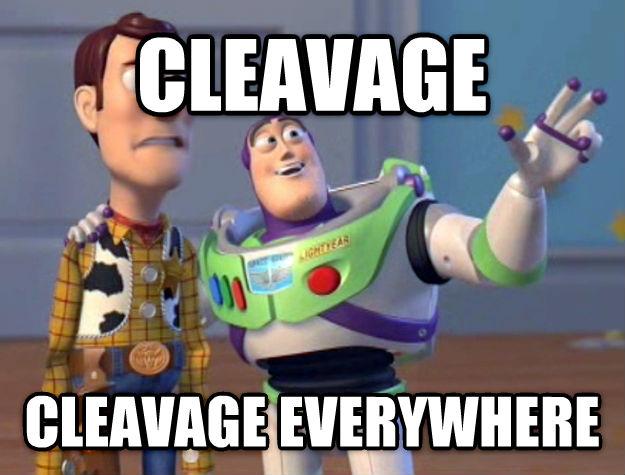 5. Wear Shoes You Can Wear All Day and Night
There have been times I've worn ridiculously high heels to a wedding because they looked great with my outfit, and I've ended up crippled with pain halfway through the day. Not clever! No matter how good those brand new heels look with your snazzy new outfit, please bear in mind that you'll be in them all day and much of the night too, probably with plenty of dancing thrown in. There's no point feeling sore and miserable by the time the drinks reception starts, so my advice is to wear a pair of shoes that you know will be comfy for the day. I have a pair of simple nude shoes with a very moderate heel, that I know will work for the entire day and night. I even wore wedges to the recent wedding, because it was in a garden and heels just would have sank! For my own wedding, my shoes were pretty high but had a platform and the straps kept my feet secure. Hours of walking and dancing later, and they were still comfy 🙂
Another little trick is to bring a bag big enough to fit a pair of flip-flops or slim roll-up shoes. Some weddings will also provide flats for guests when the dancing begins.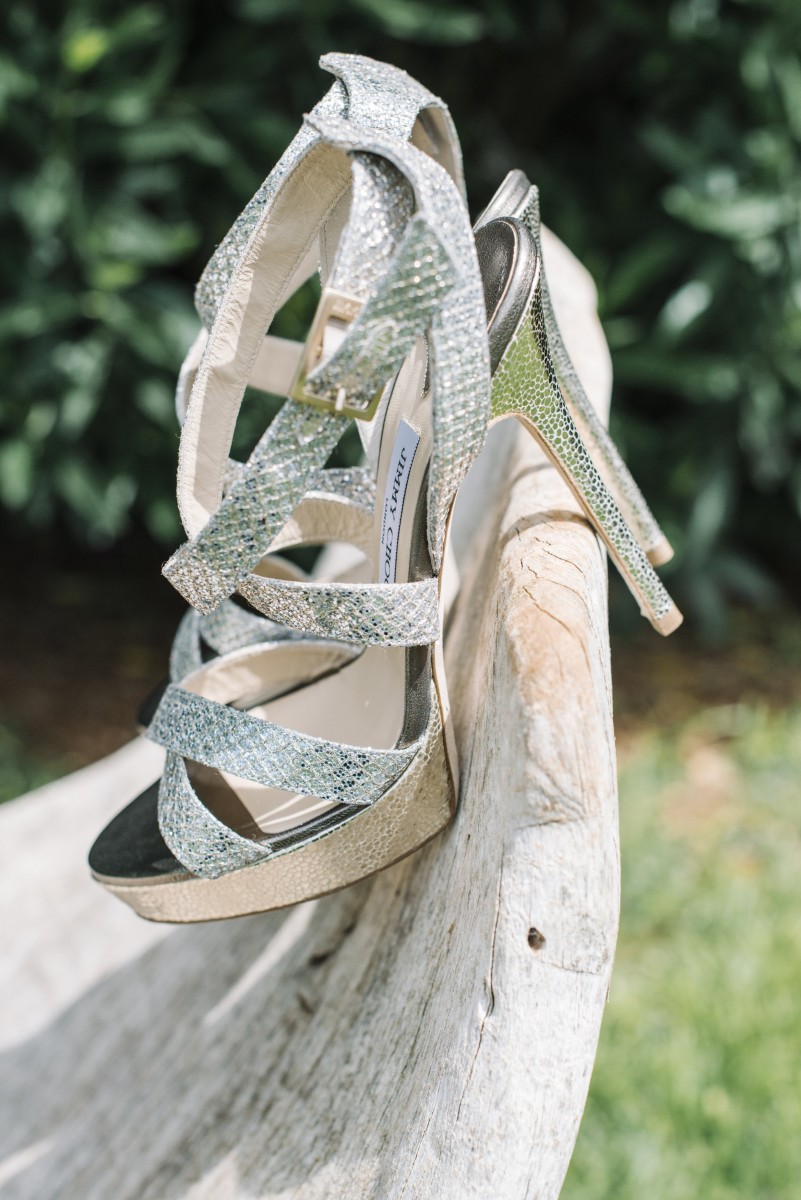 Wondering where to begin looking for the perfect dress to wear to an upcoming wedding? Here are some looks I love:
1. This white floral print peplum dress (€80) is so pretty for a summer country wedding, and shows off a bit of leg but covers up the cleavage 😉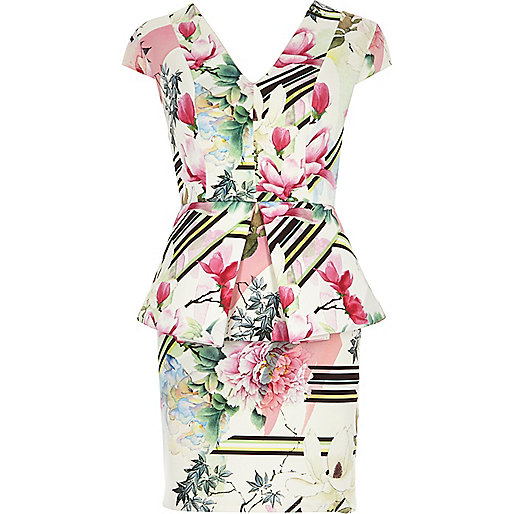 I would wear it with simple nude heels or strappy sandals and a bag like this gold tassel box clutch (€43), which I wore to a work event in Berlin last weekend. The clutch can also be worn on your shoulder as it has a long gold chain, and the tassel adds an elegant detail.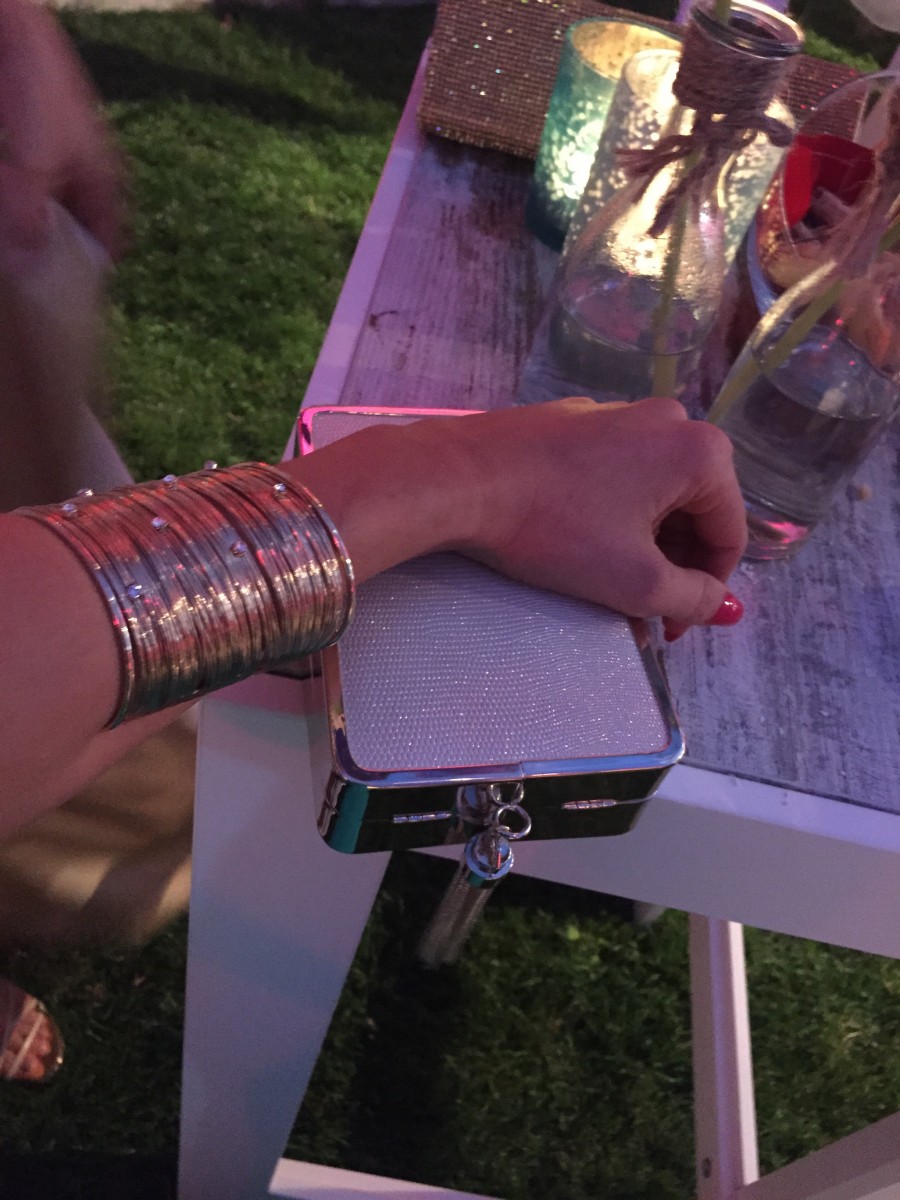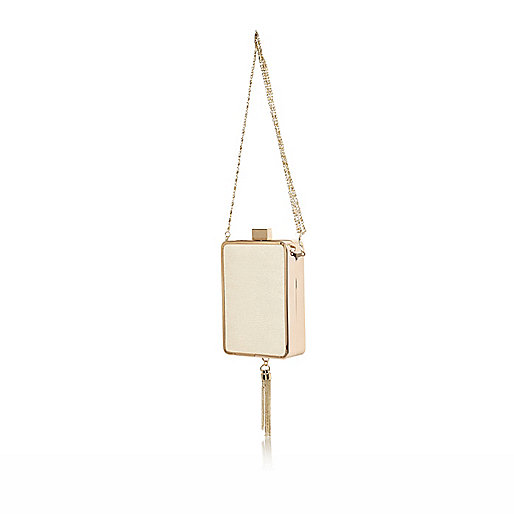 2. I wore this coral bandeau midi dress (€73) for a photoshoot last week, and thought it would be perfect for a wedding! I love the elegant Bardot-style neckline, and it shows a little cleavage, but the midi length keeps legs covered 🙂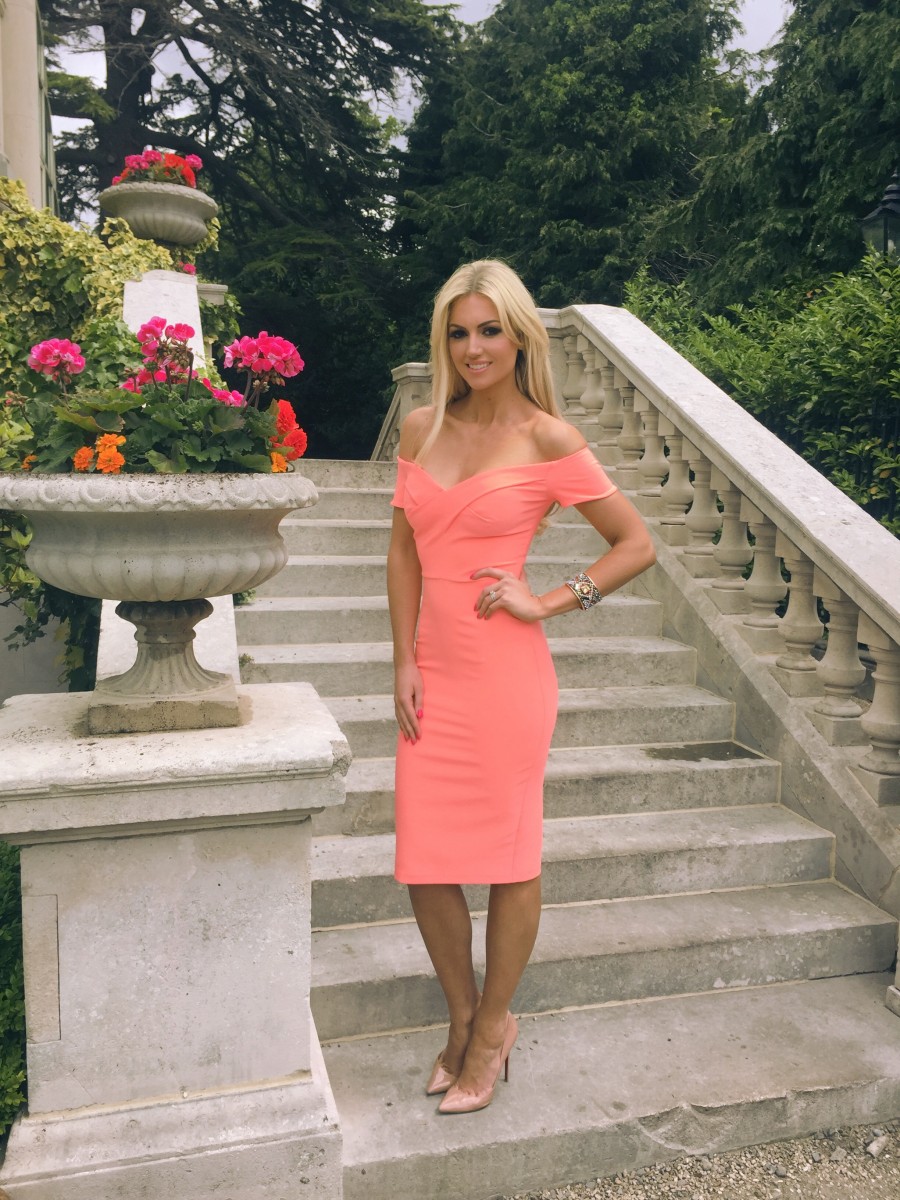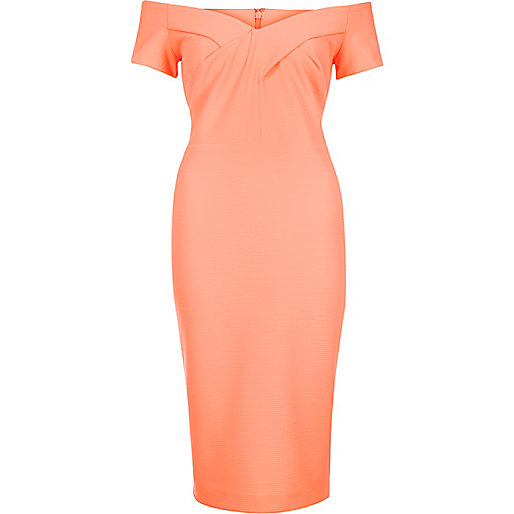 I paired it with this sparkly statement beaded cuff (€25) and nude heels.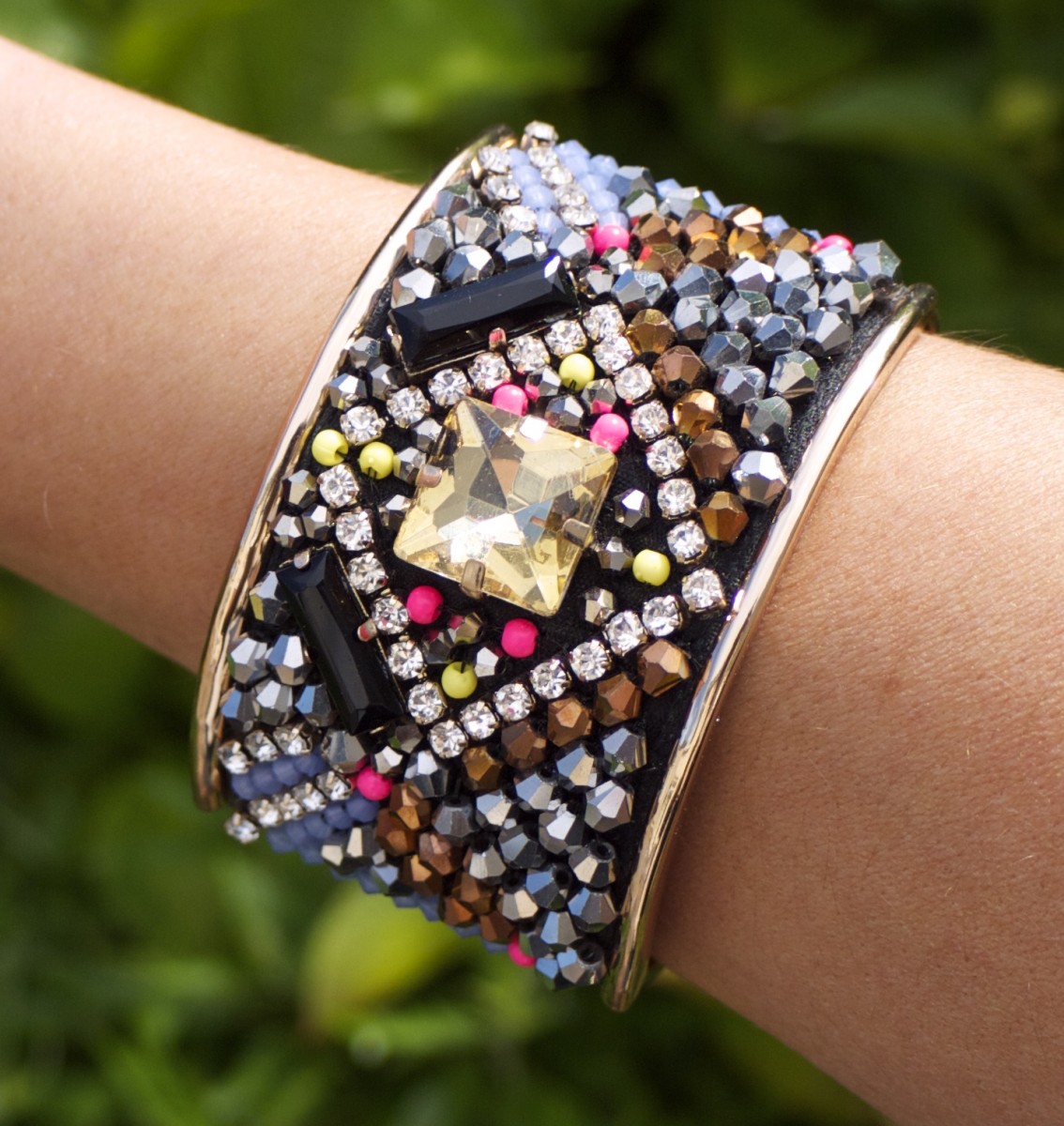 3. You can't go wrong with florals for a summer wedding, and especially at this price! I love the colours and length of this stylish Faye Floral Print Strappy Midi dress (€27) from Boohoo. Keep hair and makeup sleek and polished and accessories simple to really let this dress do the talking 🙂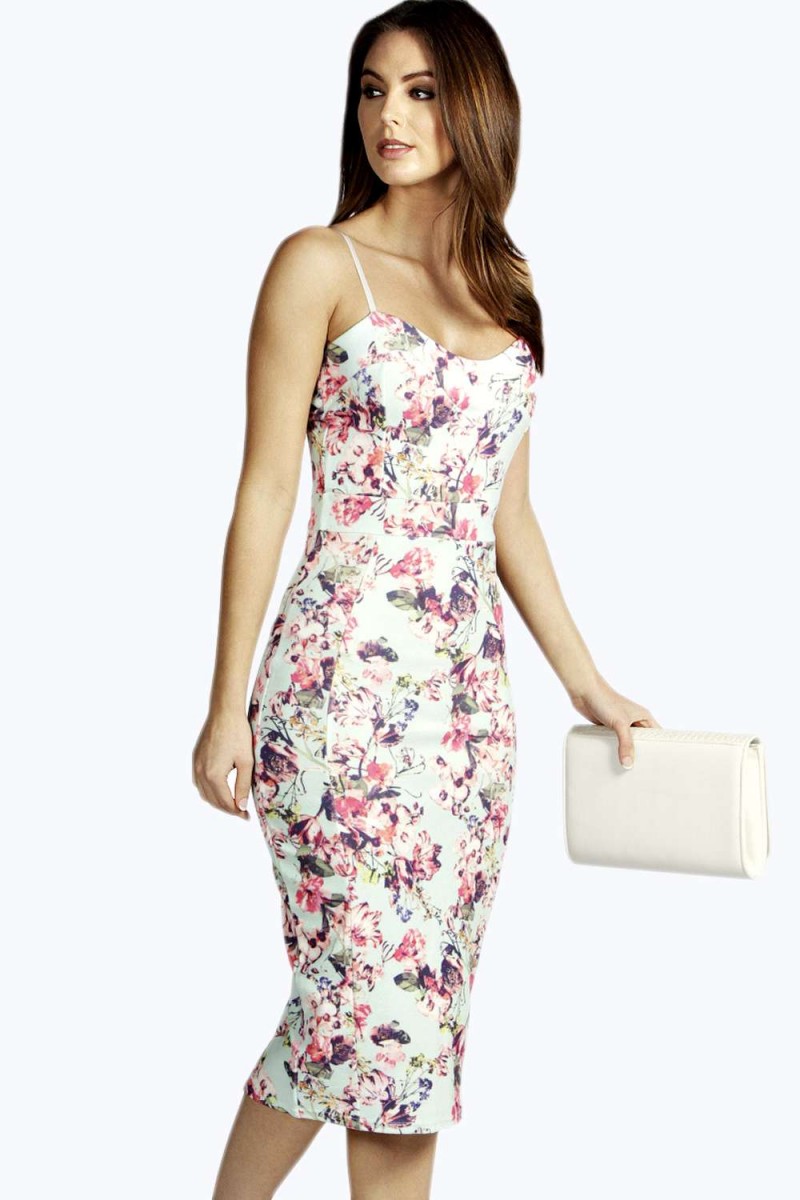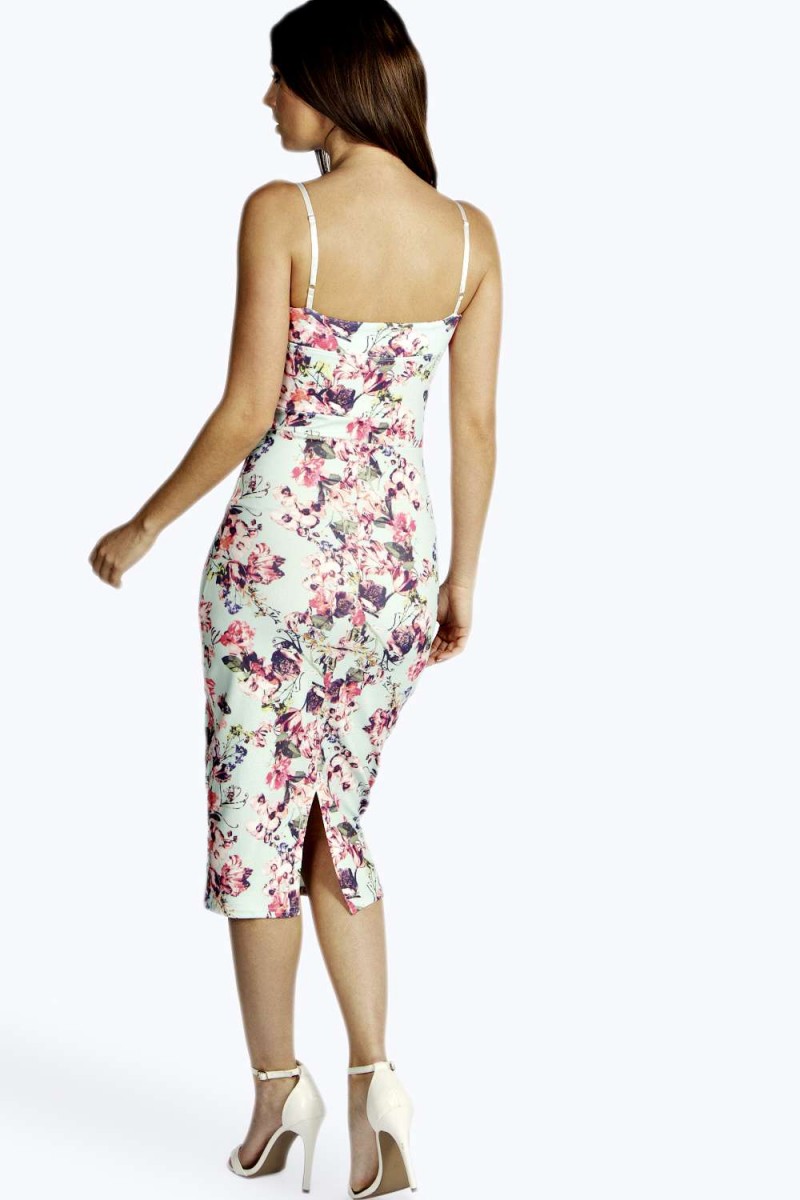 4. Lace is always a classically elegant choice, and I especially love the powder blue of this Coco Crochet Lace Sleeveless Bodycon Dress (€34), though it also comes in black and yellow. Super pretty and all you need accessories-wise would be a nude bag and heels, and some sparkly drop earrings.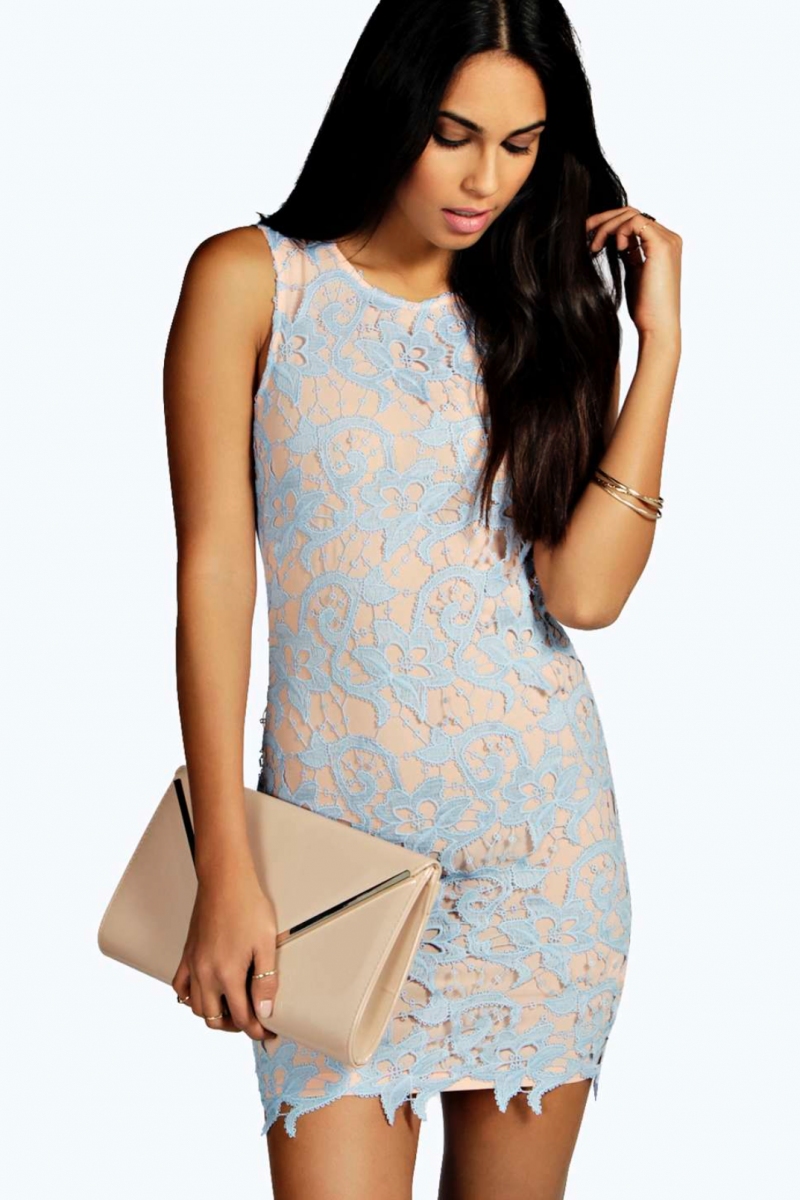 5. Sunflowers make you happy – fact! This Structured Bandeau Prom Dress with oversized sunflowers is super cute AND on sale, reduced to €47.26! Go go go!