This fun and fruity chia pudding makes an easy, quick and nourishing brekkie, snack or dessert for both kids and adults!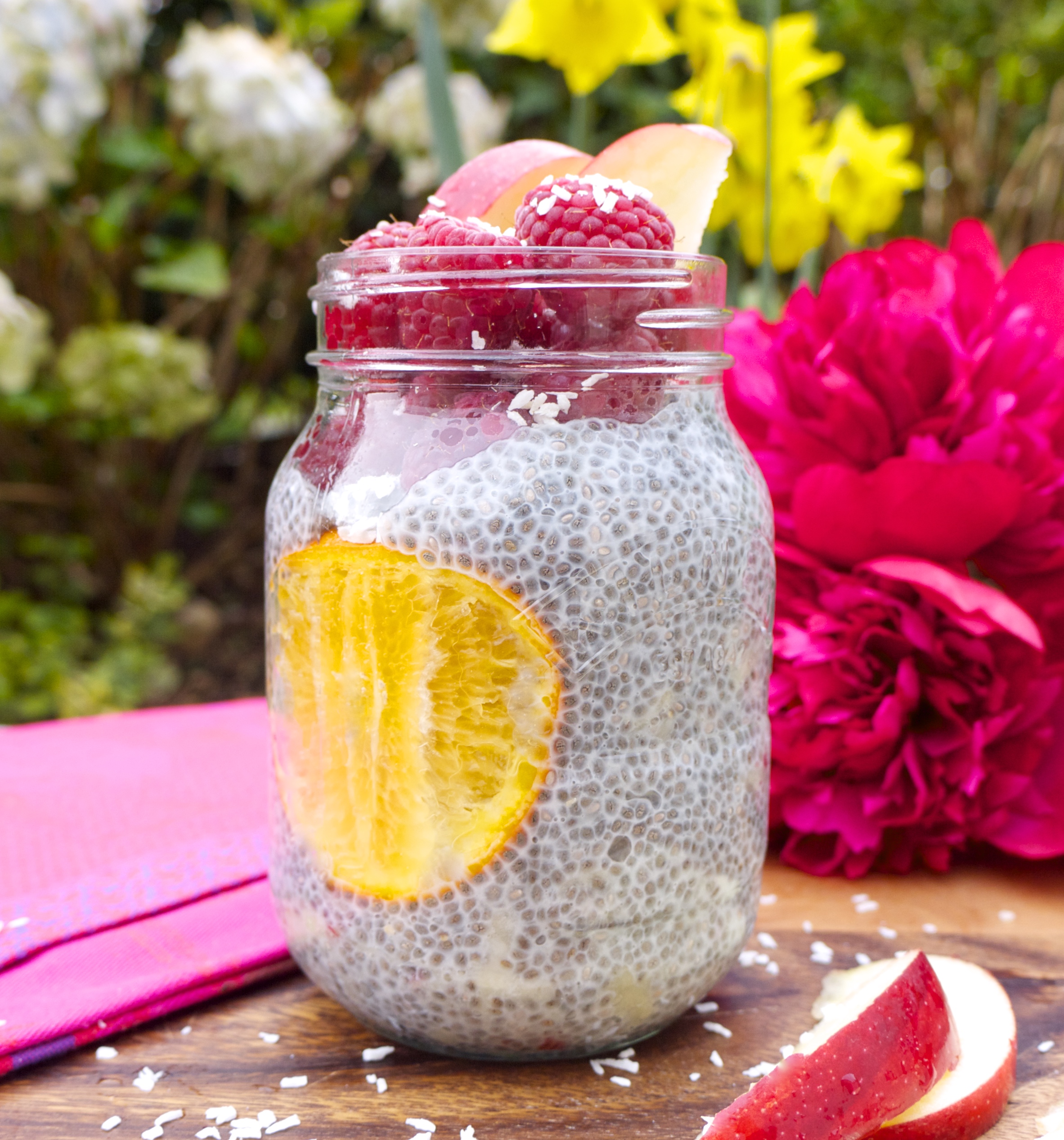 I try to keep a bag or two of both ground and whole chia seeds in my kitchen cupboard, as they make such a simple and filling breakfast. Chia seeds are known as the ancient food of the Aztecs, because apparently Aztec warriors ate them ahead of long and gruelling battles, to keep them feeling full and hydrated! Chia means "strength" in the language of the Mayans.
Tiny chia seeds can swell up to 15 times their size when placed in liquid, which means that they're the perfect food for keeping hunger pangs at bay for hours.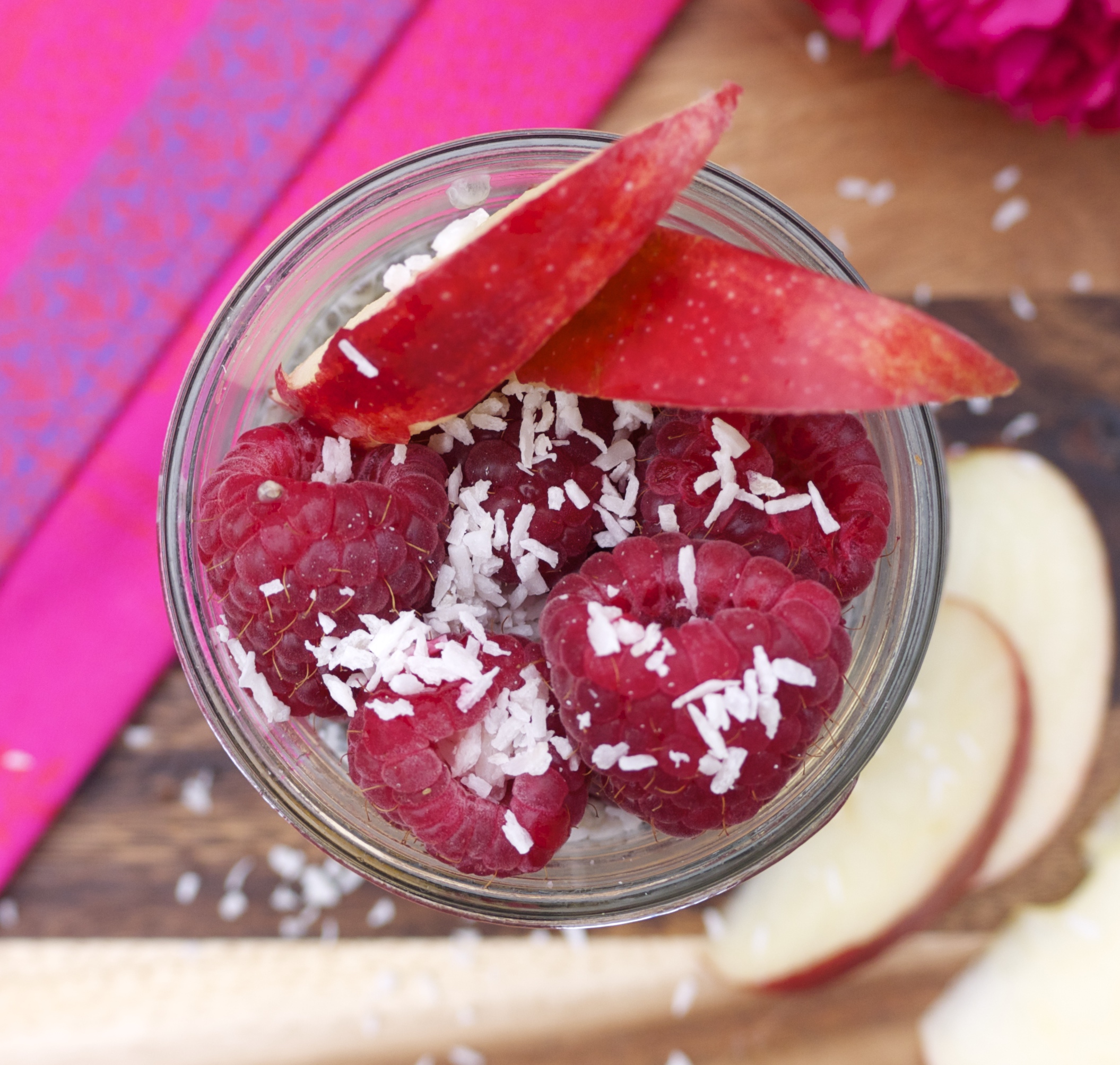 It also makes them a great type of food for anyone trying to lose a few pounds, because just two to three tablespoons becomes a surprisingly filling amount when made into a pudding. Plus, they're one of nature's best plant-based sources of omega-3 fats for a healthy and normal brain, joints and a soft and smooth complexion 🙂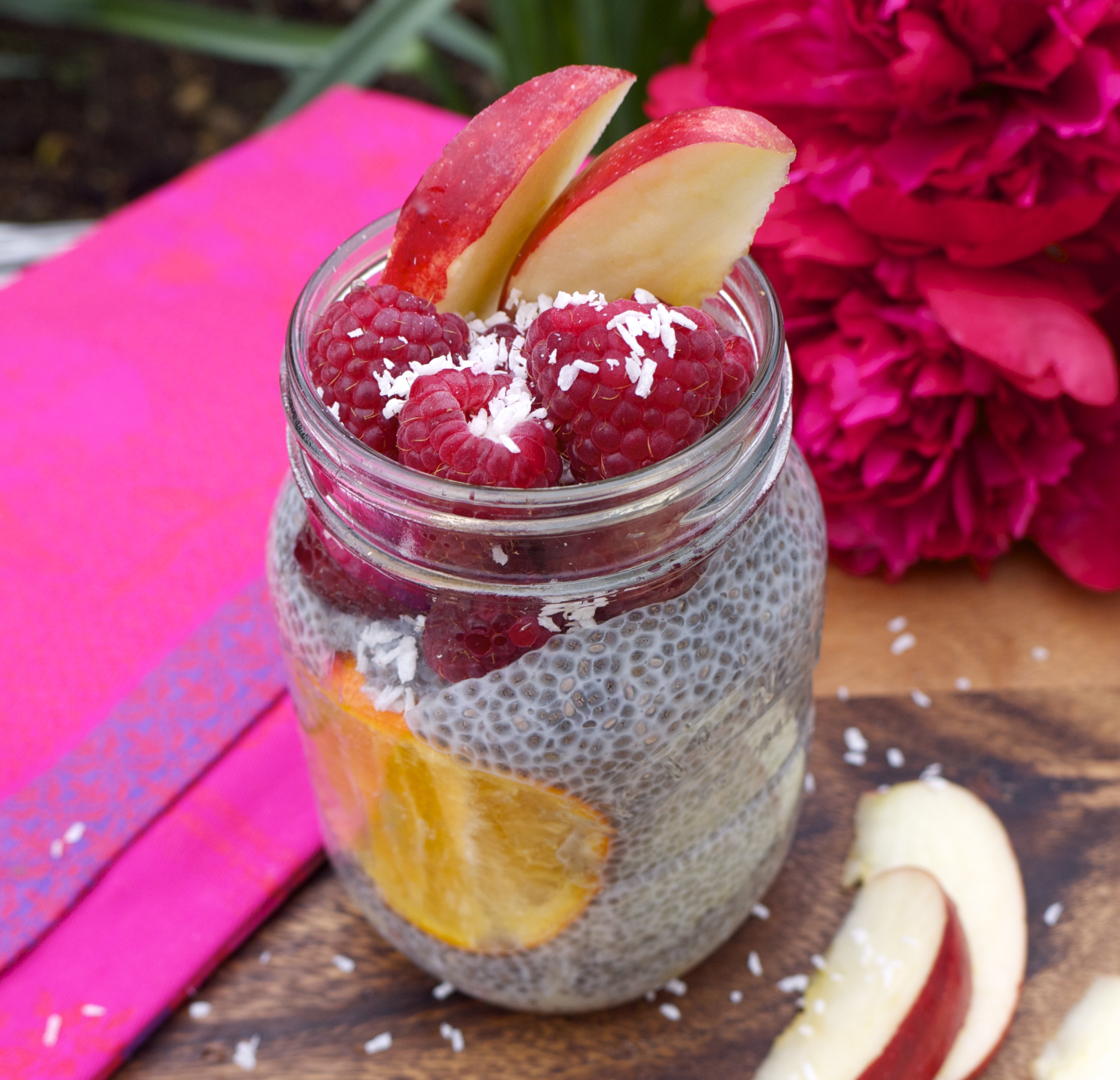 With just 97 calories per 2 tablespoon serving, they contain the full list of essential amino acids, making them a complete protein food. Plus almost 7g of fibre, zinc to support your immune system, magnesium to help relax a frazzled nervous system, iron to support energy levels, and calcium for healthy and normal bone and muscle function, amongst many more vital nutrients. Pretty impressive!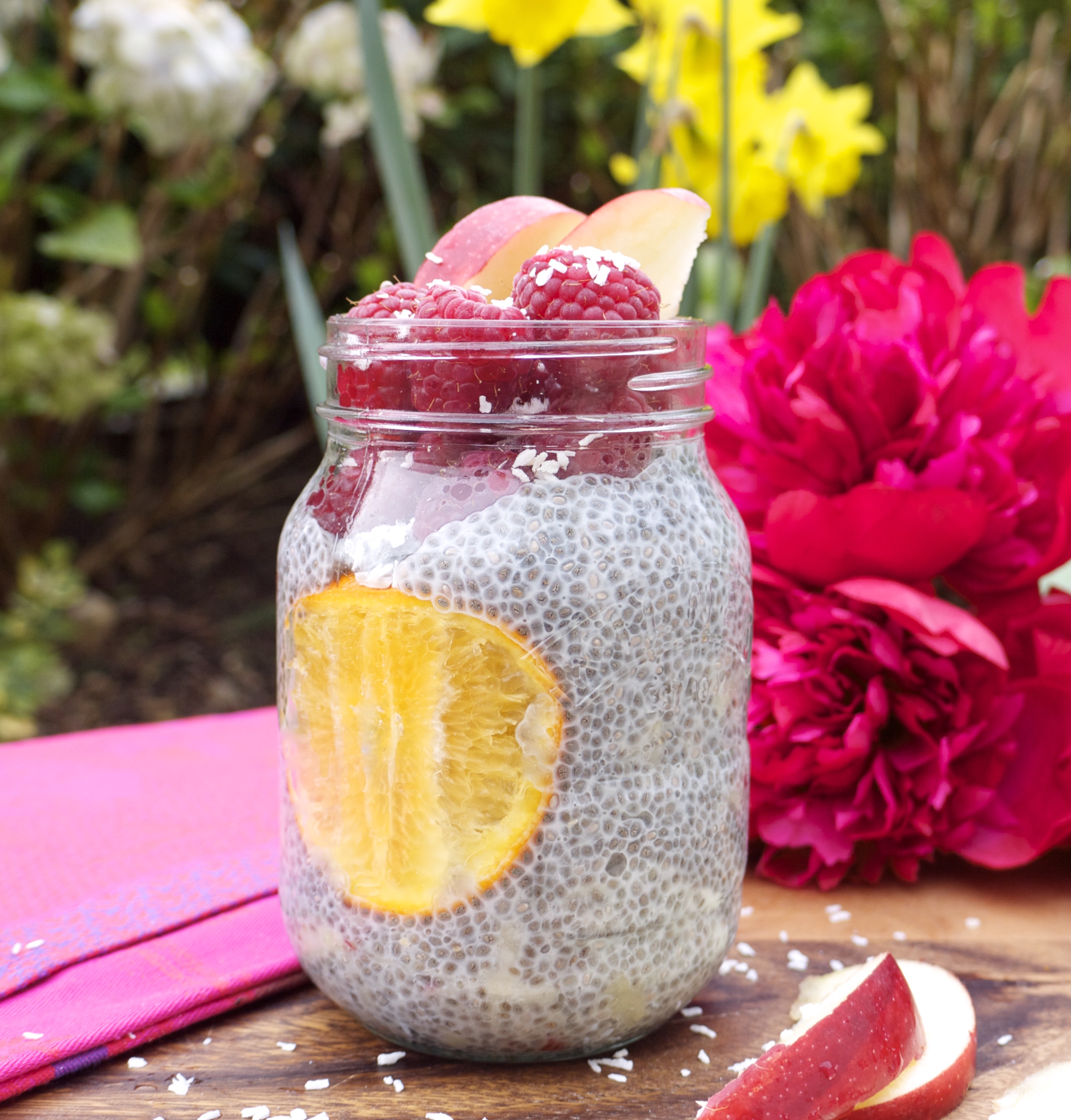 I would love to know if you get a chance to make this Tutti Fruity Chia Pudding! Simply tag #RosannaDavisonNutrition on Instagram or Twitter or come on over to my Facebook to say hello 🙂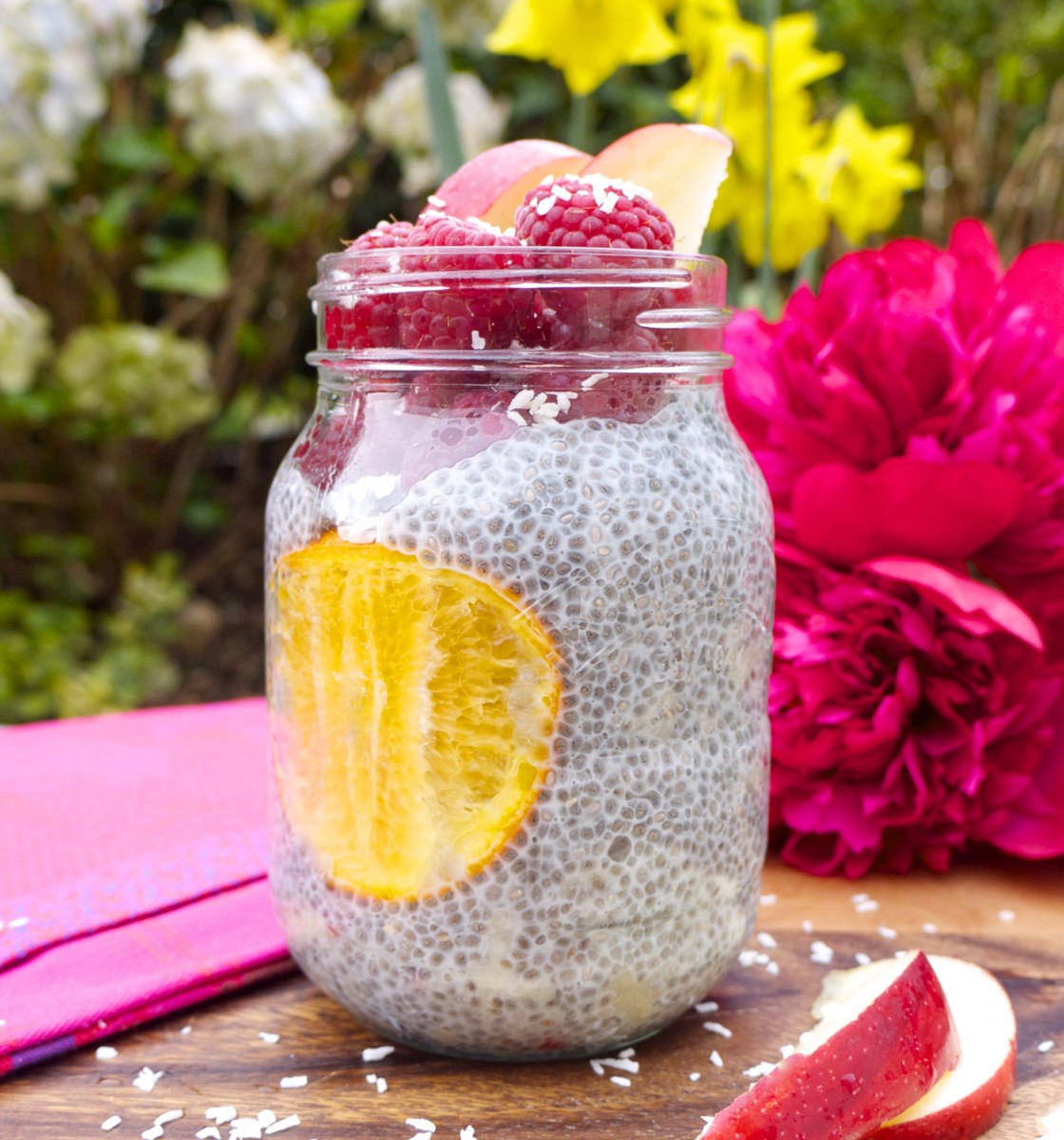 Tutti Fruity Chia Pudding
2016-02-19 12:45:29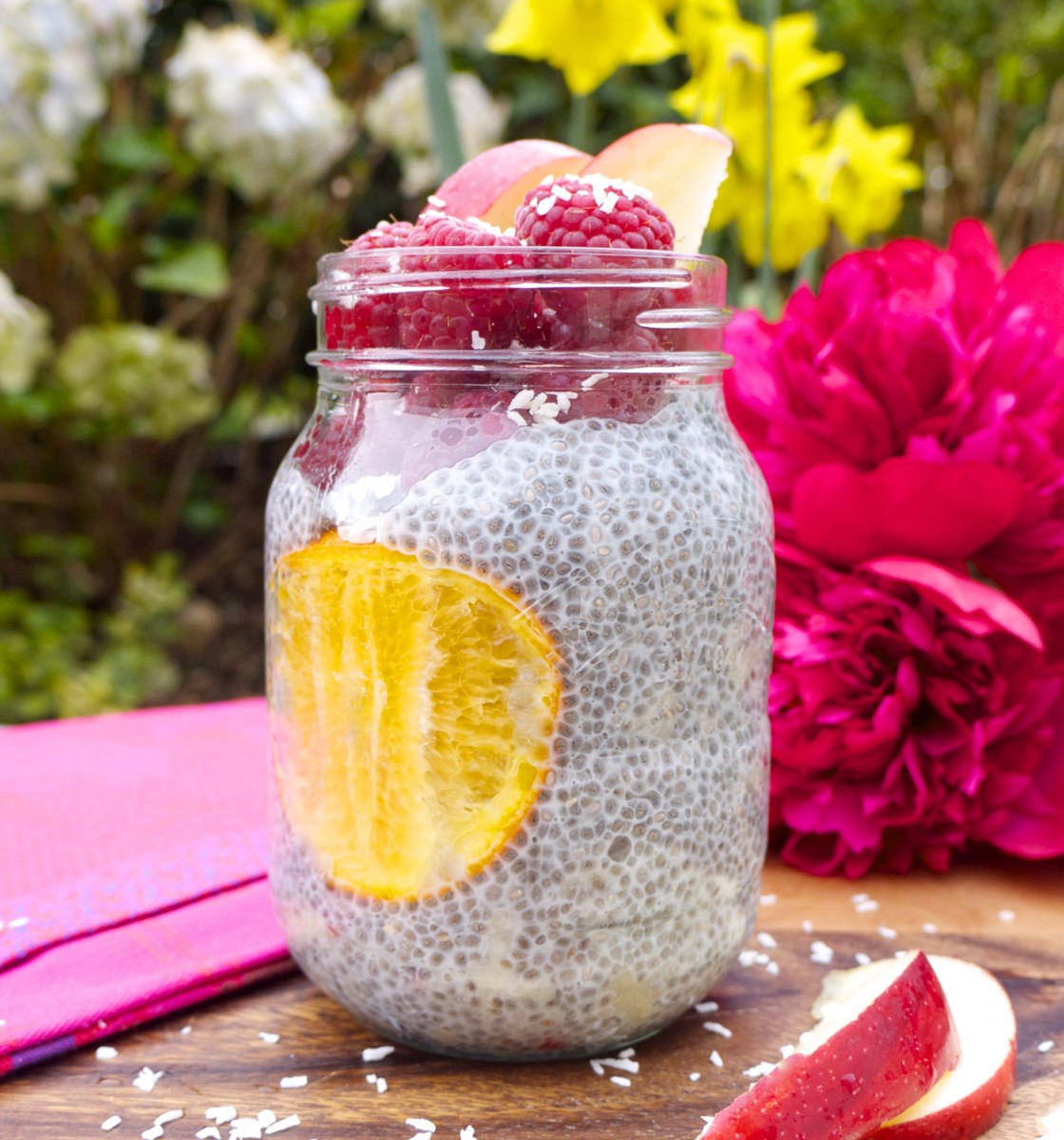 Serves 2
A fun, fruity, quick and nourishing brekkie, snack or dessert for both kids and adults! Chia seeds are a super sure of essential omega-3 fats, plus fibre, protein and minerals including calcium and iron.
Ingredients
4 tbsp chia seeds
250ml unsweetened almond milk (or your choice of plant milk)
1 medium red or green apple, rinsed
1 medium orange, sliced in half
1 tsp vanilla extract
A handful of fresh or frozen raspberries, to serve
1-2 tsp unsweetened desiccated coconut, to serve
Instructions
In a medium-size mixing bowl, pace the chia seeds and add the milk. The seeds should be well submerged in the liquid, as they will start to swell up quickly as they absorb the milk. Stir well and set aside for 10 minutes.
Once the seeds have swelled up and the mixture resembles a tapioca-style pudding, grate three-quarters of the apple into the bowl, and save a few slices to decorate the pudding.
Cut a thin slice from the centre of the orange to decorate the jar, as pictured, then squeeze the juice from the rest of the orange into the pudding, add the vanilla and stir everything together well.
Transfer the chia mixture into a glass cup, bowl or jar, then slide the orange slice down one side.
Top with raspberries, apple slices and sprinkle of coconut, and serve.
Notes
Any leftovers can be stored in an airtight container in the fridge for 2-3 days.
Rosanna Davison Nutrition https://www.rosannadavisonnutrition.com/