This is the type of breakfast you could make to impress friends or family staying with you. It looks rather fancy, yet it's so simple to make as most of the magic happens overnight in the fridge and in the blender the next morning! And of course it's jam-packed with goodness, with 11g of protein and a whopping 16.4g of fibre per serving.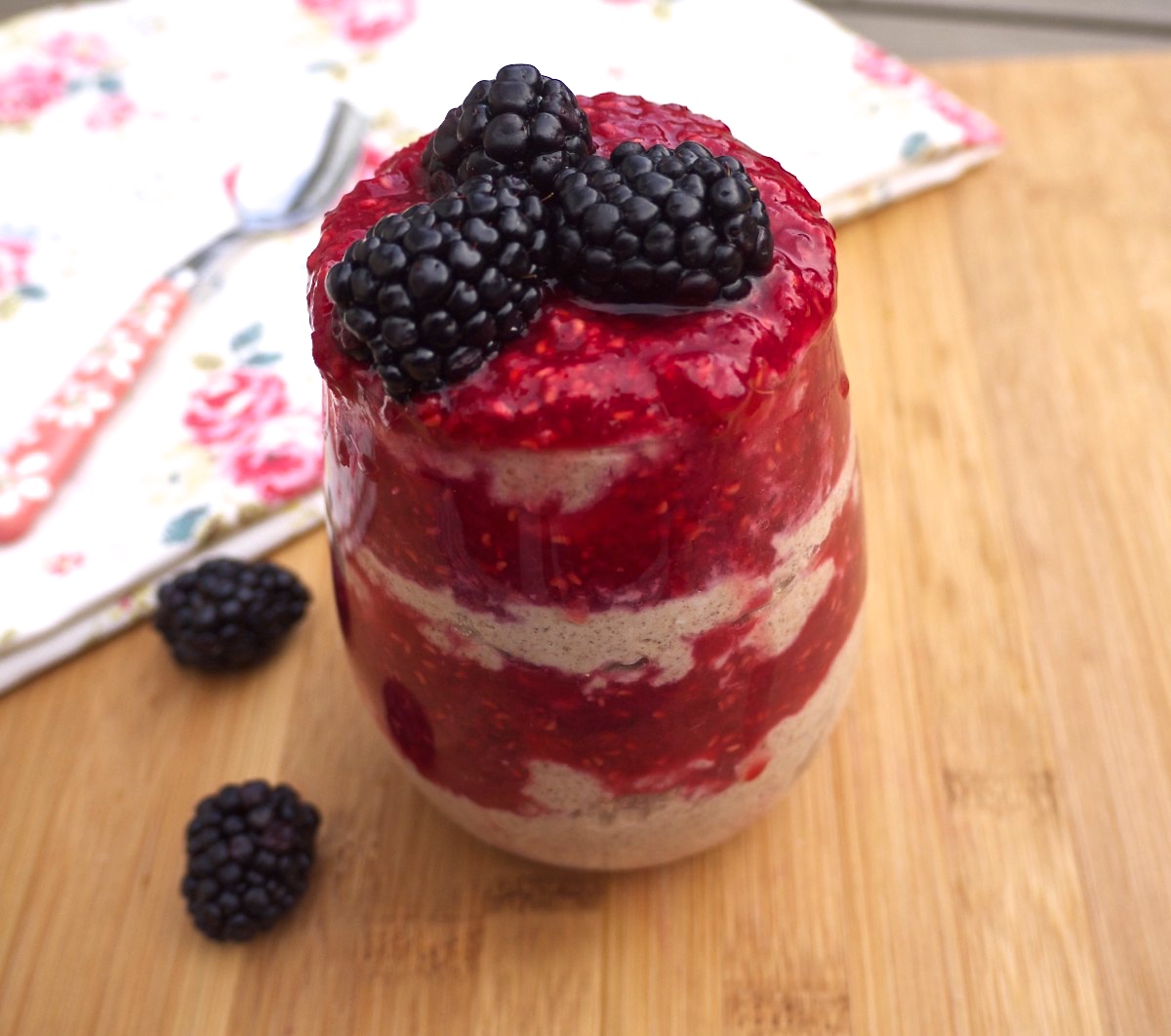 The natural vibrancy of the vanilla-infused raspberries gives it a gorgeous colour and flavour, and looks great against the soaked chia, oats and cinnamon mixture.
All you need is a blender for this recipe… and a steady hand to build the parfait layers! If it all goes wrong, at least you could mix it all up to make a pink porridge 🙂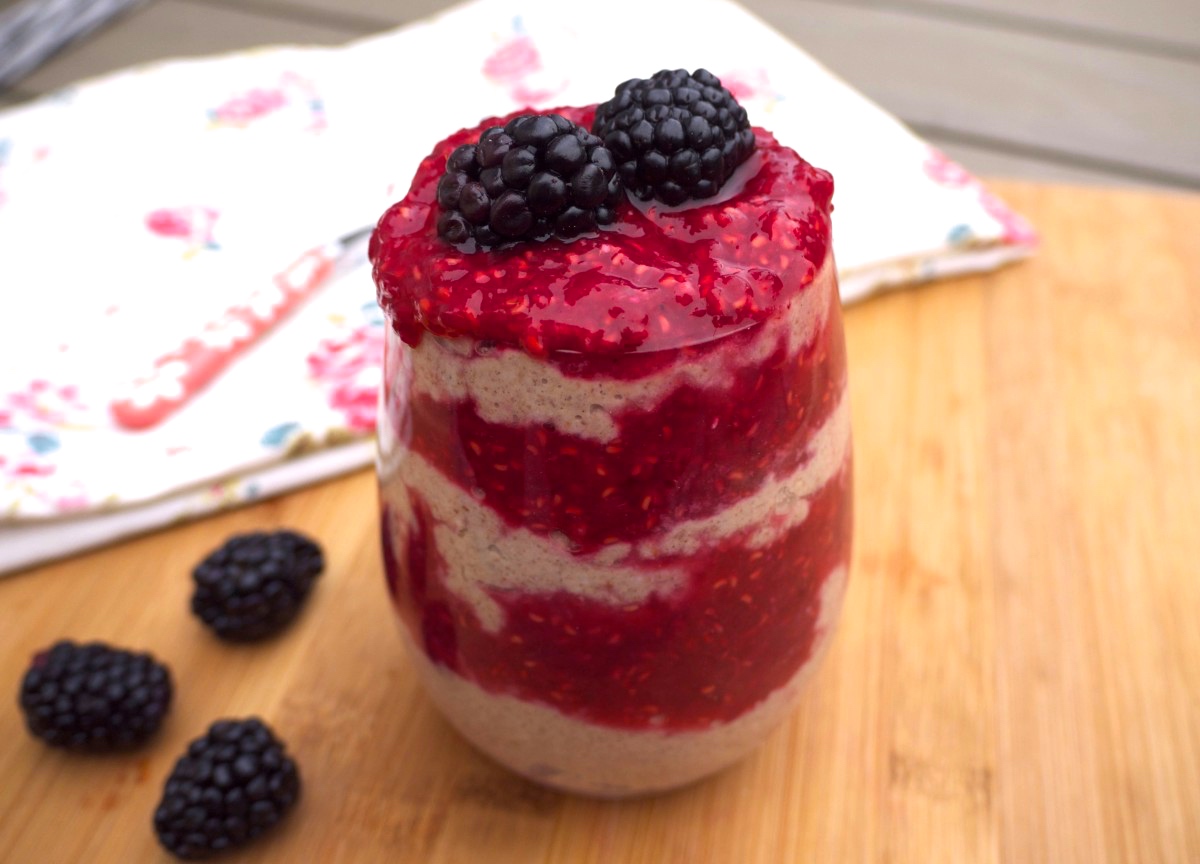 I would love to know if you get a chance to make these Vanilla Raspberry Ripple Overnight Chia Oats! Simply tag #RosannaDavisonNutrition on Instagram or Twitter or come on over to my Facebook to say hello 🙂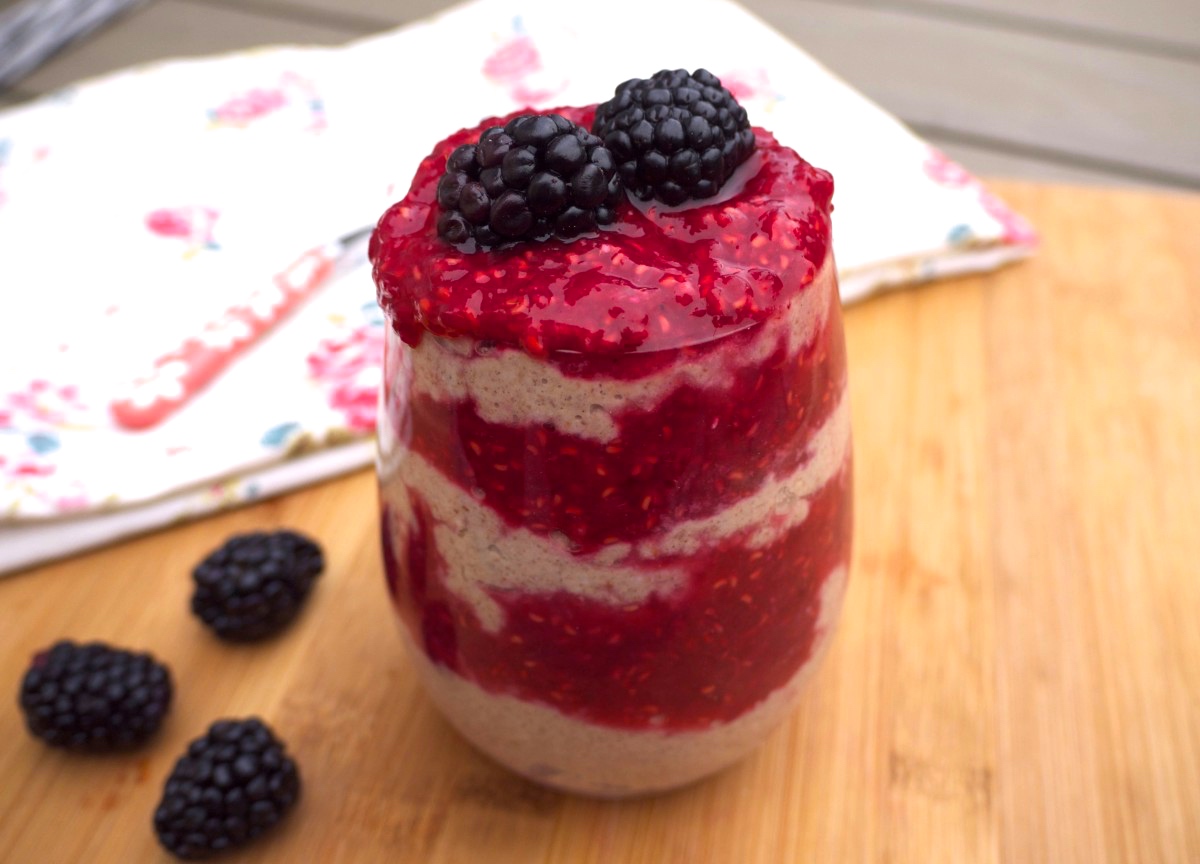 Vanilla Raspberry Ripple Overnight Chia Oats
2015-03-02 16:33:10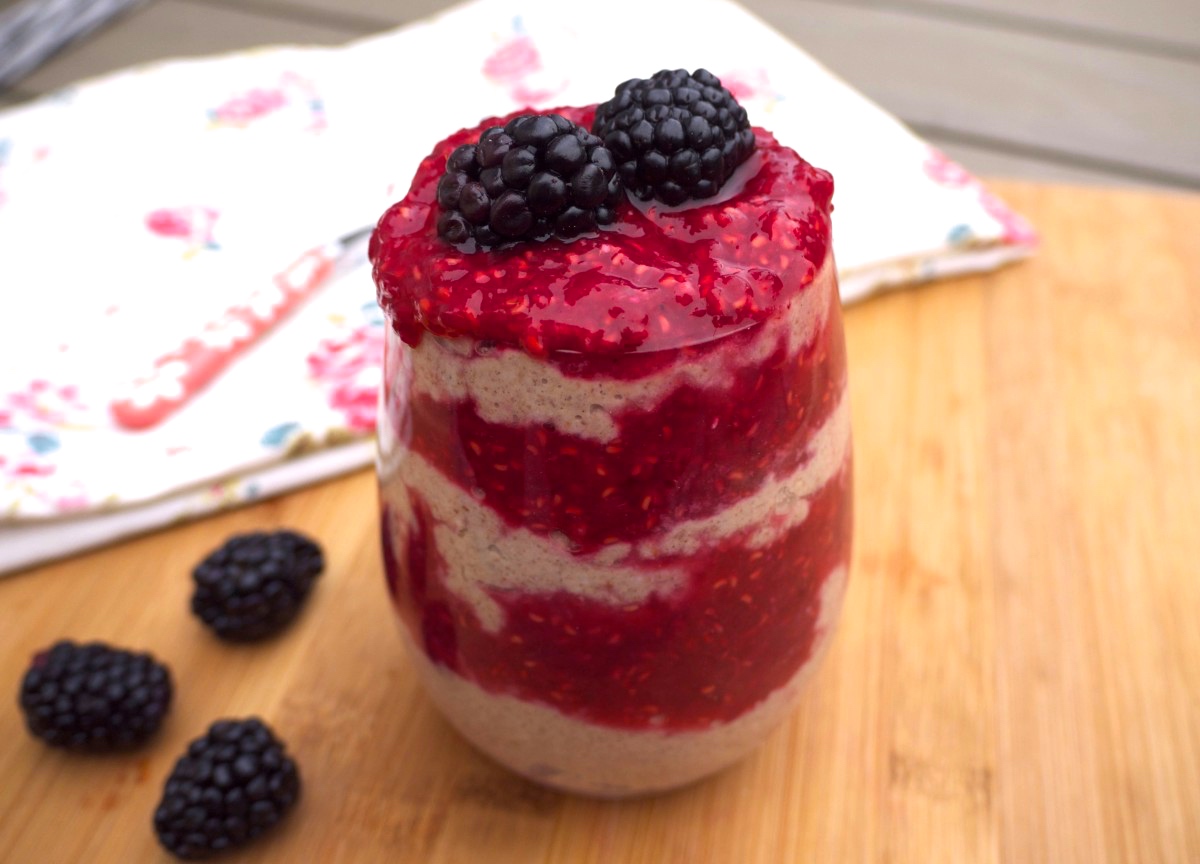 Serves 1
A healthy and hearty way to start the day, the vibrant vanilla raspberry ripple sauce adds incredible flavour and colour. Nutrient information per serving: 337 calories, 11g protein, 51g carbs, 10.2g fat, 16.4g fibre.
Ingredients
50g (1/2 a cup) porridge oats
180ml (3/4 cup) unsweetened almond milk or your favourite plant milk
1 tbsp whole chia seeds
1/2 tsp cinnamon
1 tsp vanilla extract
125g fresh raspberries, rinsed
Raspberries/Blackberries, to serve
Instructions
Place the oats in a bowl, top with the almond milk and stir in the chia seeds and cinnamon. This is best left in the fridge for 4-6 hours or preferably overnight to soak up the liquid.
When ready to serve, place the raspberries and vanilla extract in the blender and blend until a smooth sauce forms.
In a glass or jar, layer up the parfait, alternating between the soaked oats and raspberry mixtures. Garnish with blackberries or more raspberries and serve chilled.
Notes
Any leftovers can be stored in an airtight container in the fridge for 1-2 days.
Rosanna Davison Nutrition https://www.rosannadavisonnutrition.com/