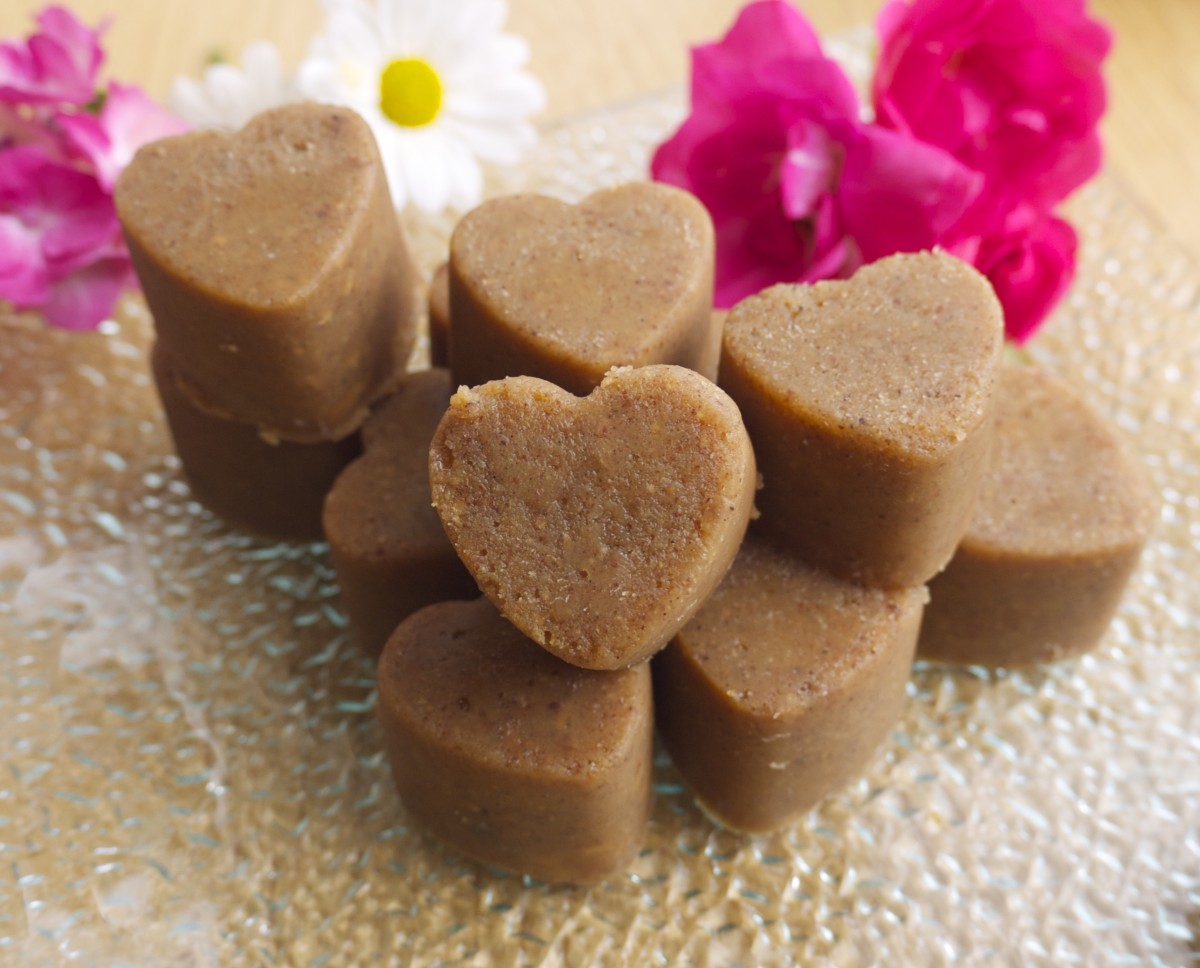 Possibly my new favourite sweet tidbit in the entire world! These treats taste like creamy fudge, melt in your mouth and combine some of the most delicious flavours everrrr… vanilla, maple syrup, almond butter and toasted pecans. Mmmmm.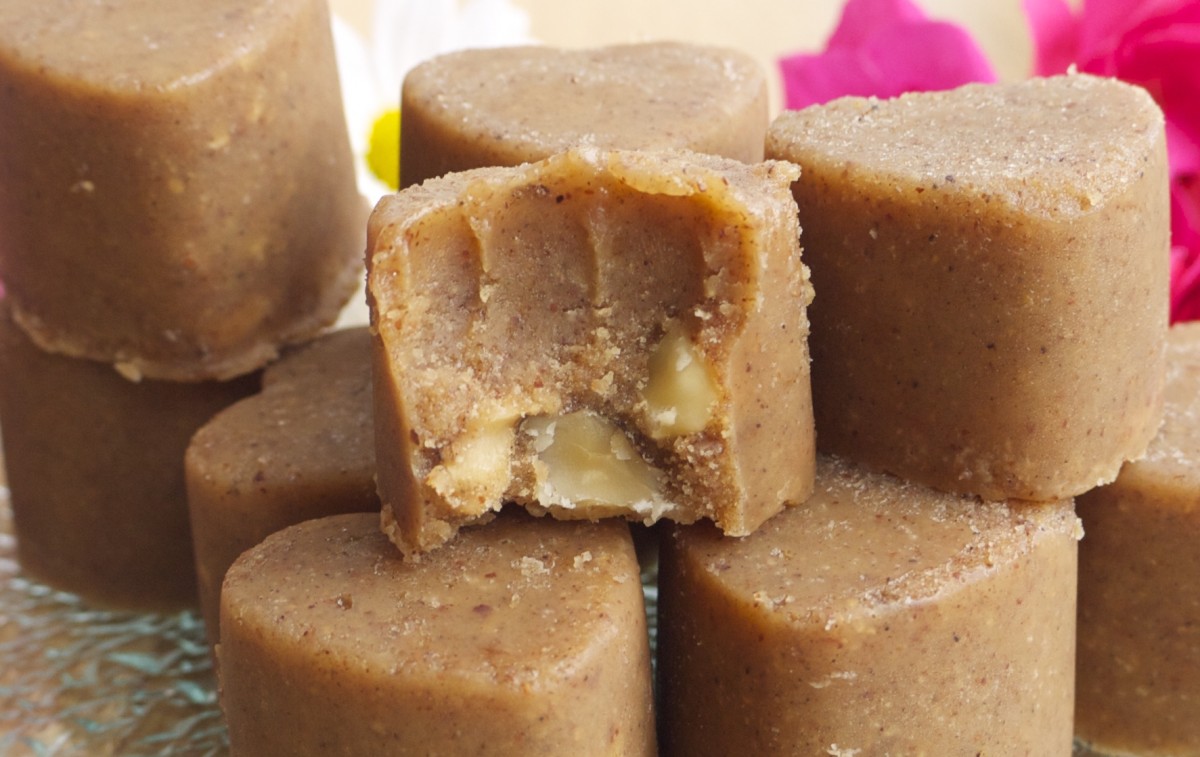 I even took a sneaky nibble out of one as I was photographing them. It's a miracle they lasted long enough to actually get these pics!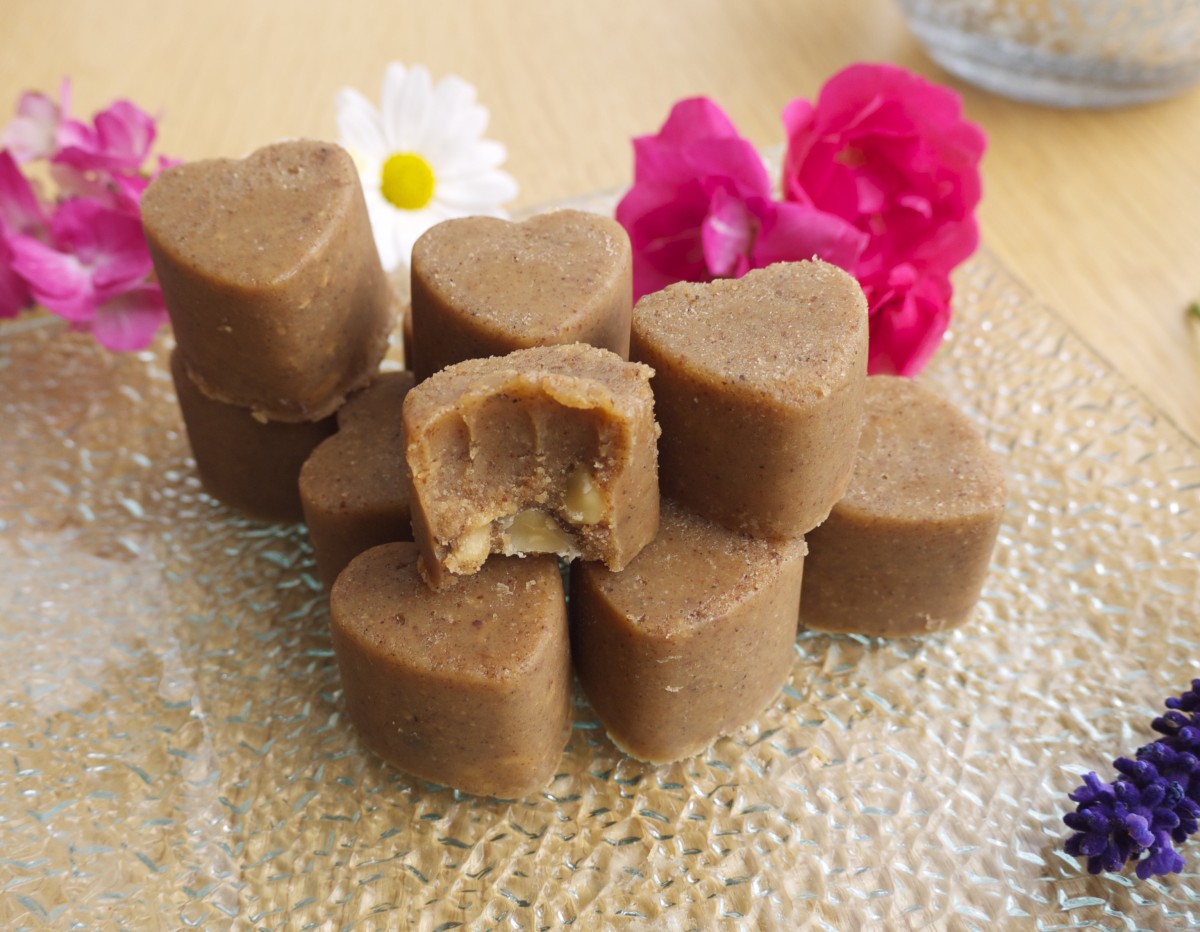 Of course, you could use raw pecans or any chopped nuts or seeds you'd like to add texture to these, but I love that warm, biscuity flavour of lightly toasted pecans, and it goes so well with the maple syrup!
Many of you will have a lot of these ingredients already in your cupboard at home – unsalted almond butter, virgin coconut oil and vanilla extract. That's it! They couldn't be more simple to prepare 🙂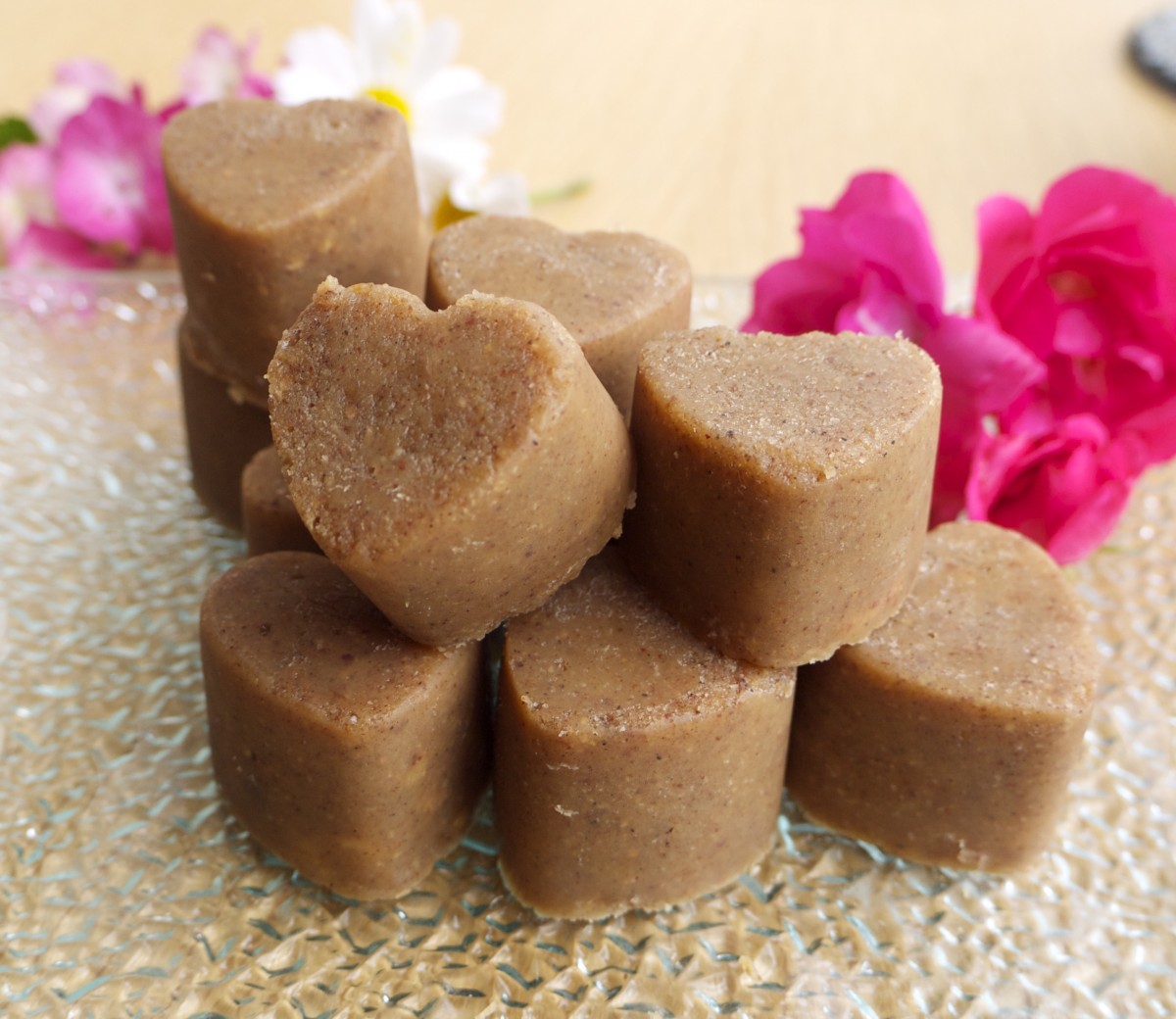 I hope you'll love how the flavours come together in these, but feel free to use hazelnut or cashew butter instead, and you could even add in coconut flakes, dried fruit, cacao powder or dark chocolate. Get creative, keep the ingredients nutrient-rich and based on whole foods, free from refined sugar, and it's hard to go wrong!
To set the melts, I used a rubber ice mould in heart shapes, but a regular ice mould or even mini cupcake moulds would work just as well.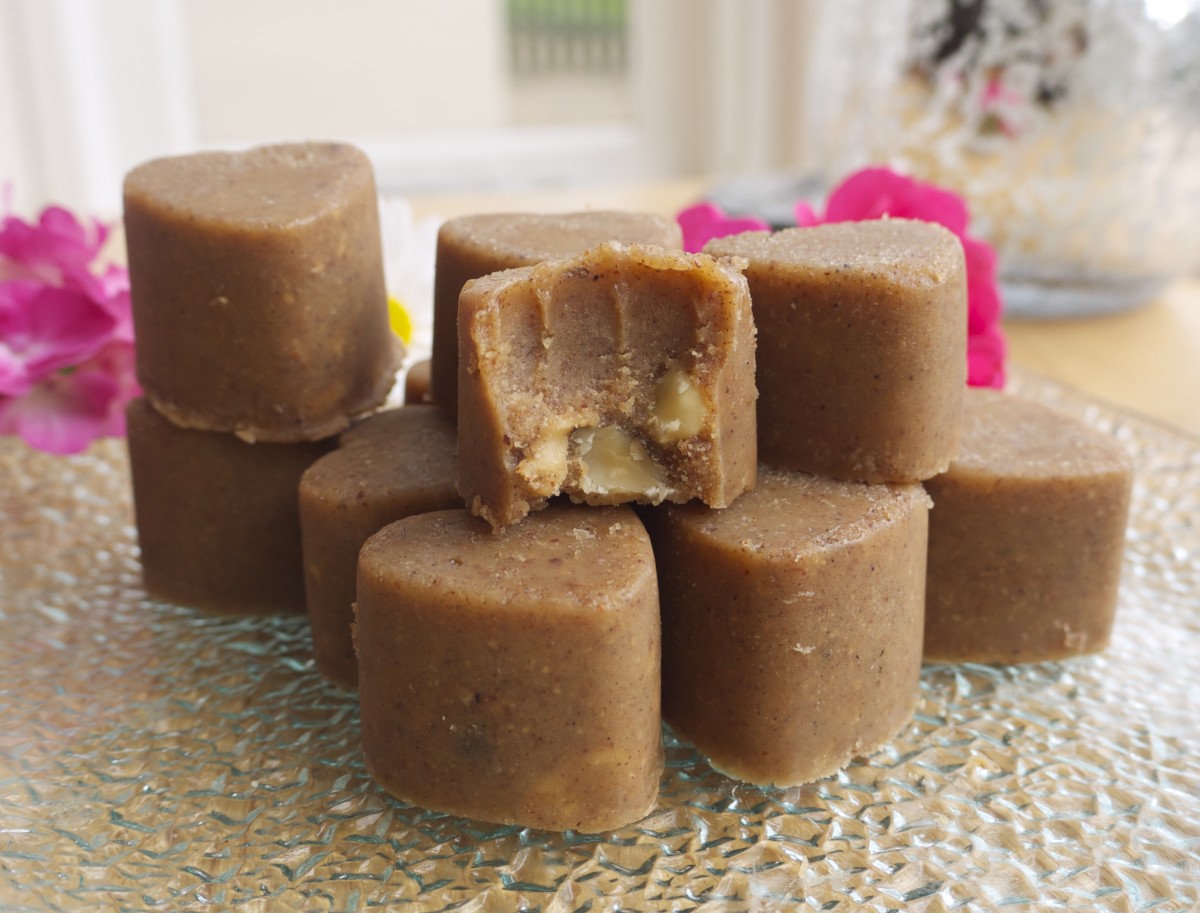 Let me know if you give this vanilla, toasted pecan nut and maple melt recipe a go and I love to see all your creations on social media! Simply tag #RosannaDavisonNutrition on Instagram or Twitter or come on over to my Facebook to say hello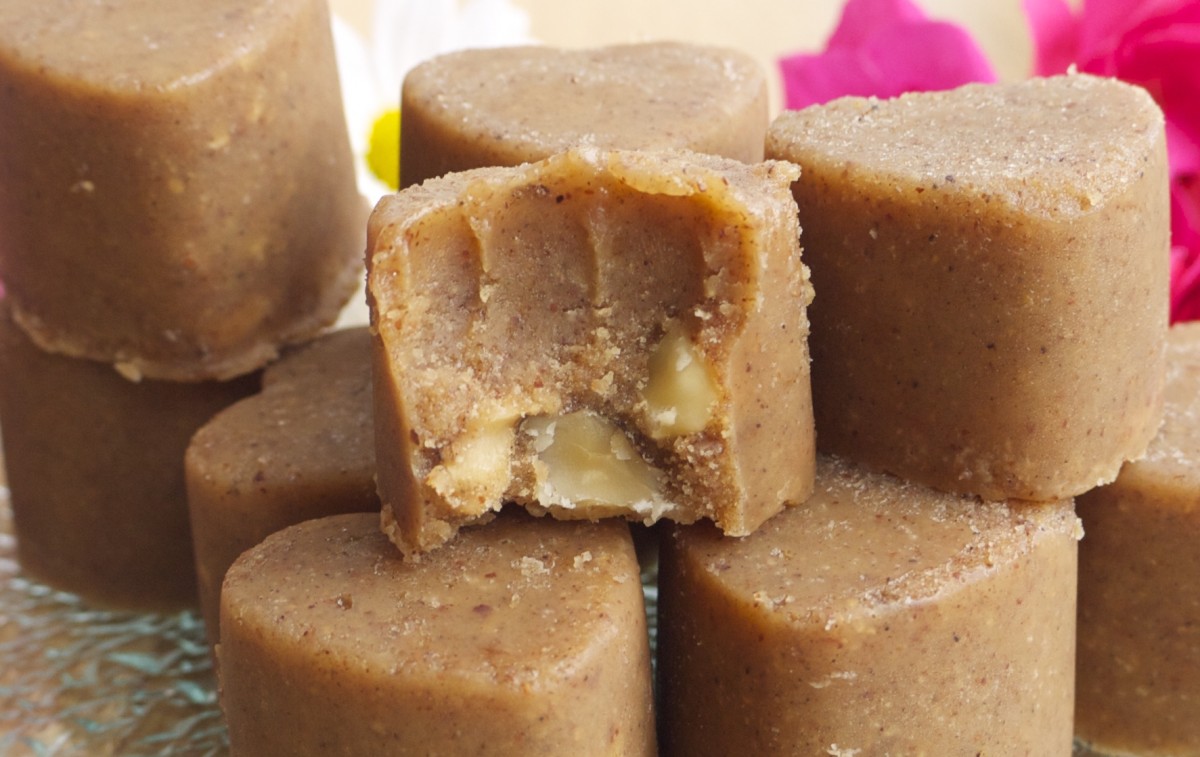 Vanilla, Toasted Pecan and Maple Melts
2015-07-28 16:21:49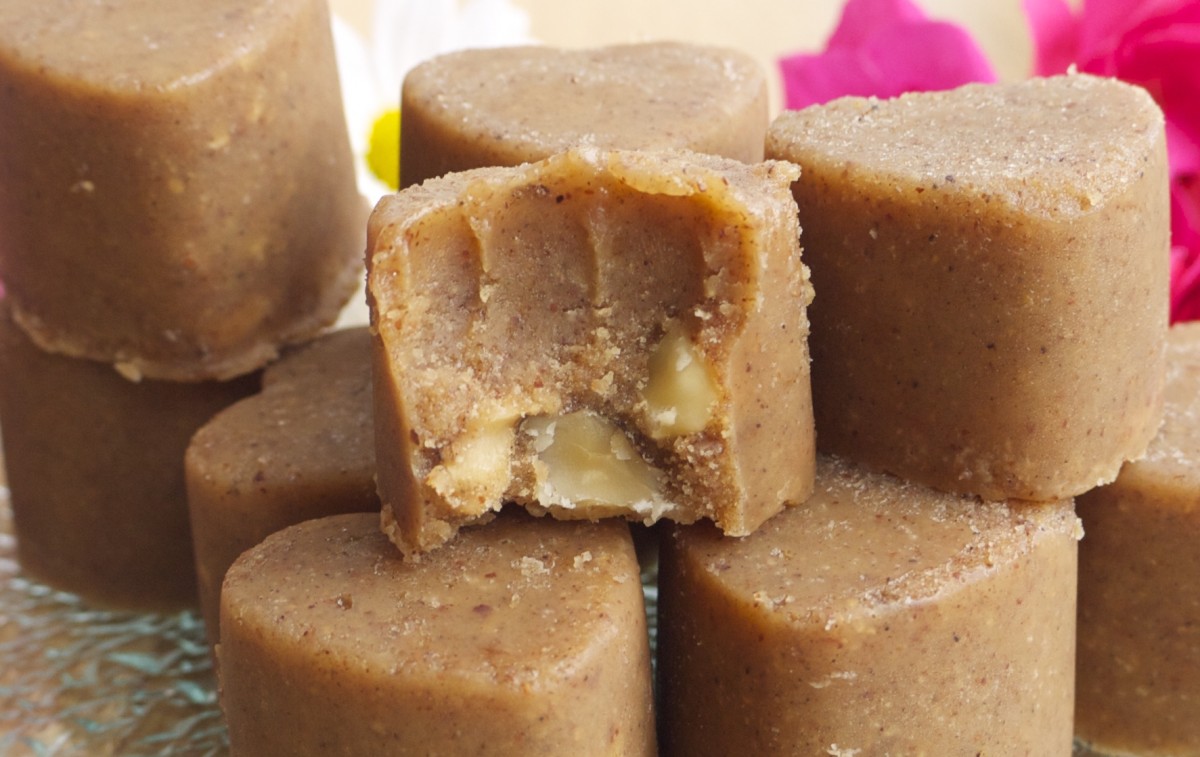 Sweet, nutty and biscuity, these melt-in-the-mouth sweet treats are so easy to make and utterly delicious!
Ingredients
2 handfuls raw unsalted pecan nuts, chopped into small pieces
110g (1/2 cup) virgin coconut oil, melted
60g (1/4 cup) raw unsalted almond butter
158g (1/2 cup) pure maple syrup or honey
1 tbsp pure vanilla extract or vanilla powder
pinch of pink rock salt or sea salt
Instructions
Preheat the oven to 180C, place the pecan pieces on a small baking tray and toast for 6-8 minutes until they're lightly browned. Take care not to burn them!
Place the melted coconut oil in a mixing bowl and add in the almond butter. Use a fork to whisk them together until well mixed.
Add in the maple syrup/honey, vanilla extract and pinch of salt, and mix again until all ingredients are well combined.
Gently stir in the toasted pecans and pour the mixture into an ice tray or rubber mould.
place them in the freezer to set for at least 45 minutes.
Notes
Once set, the melts can be stored in the fridge or freezer but always serve chilled as they melt quite quickly at room temperature.
Rosanna Davison Nutrition https://www.rosannadavisonnutrition.com/