EEEK! I've just spotted the brand new range of ice-cream inspired clothes, shoes and accessories on Asos and it's safe to say that I'm OBSESSED!
You're never too old to wear ice-cream clothes…right?!
There's something so incredibly nostalgic about the pastel colours and retro prints that takes me right back to the summers of my childhood, when my mum and dad would treat us to an ice-cream from the local shop. Plus there's no better way to enjoy ice-cream while also living a healthy lifestyle, than to wear it. Get your fix without the guilt. Always a bonus in my book!
So where to begin? Firstly, I'm a big fan of fun phone cases. Forget the serious plain ones, I love plenty of colour on mine, and you can't get much better than this. So cute!
This colourful jelly iPhone 6 case has both a Tangle Twister and a Wall's Rocket ice lolly… and it's only €16.44 from Asos. Straight onto the wishlist!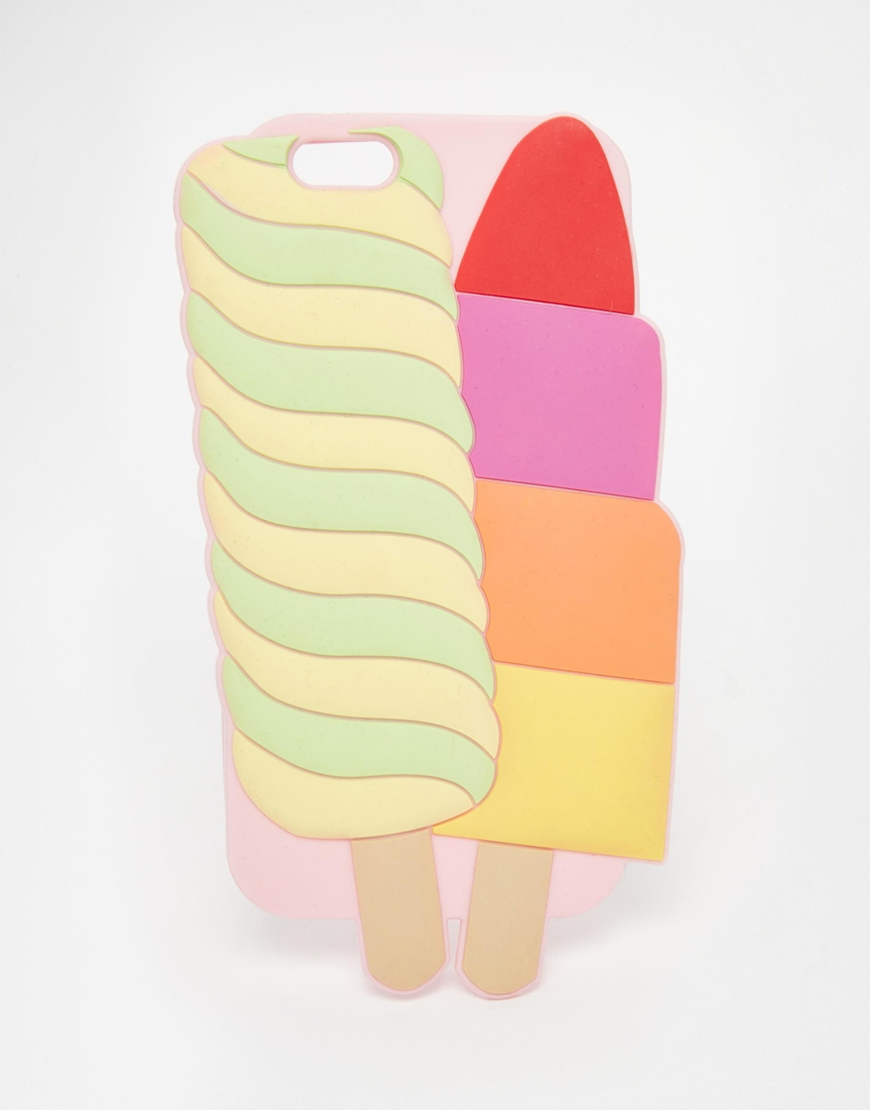 And for a fun gift, you can't go wrong with these Tangle Twister socks for €5.48 from Asos….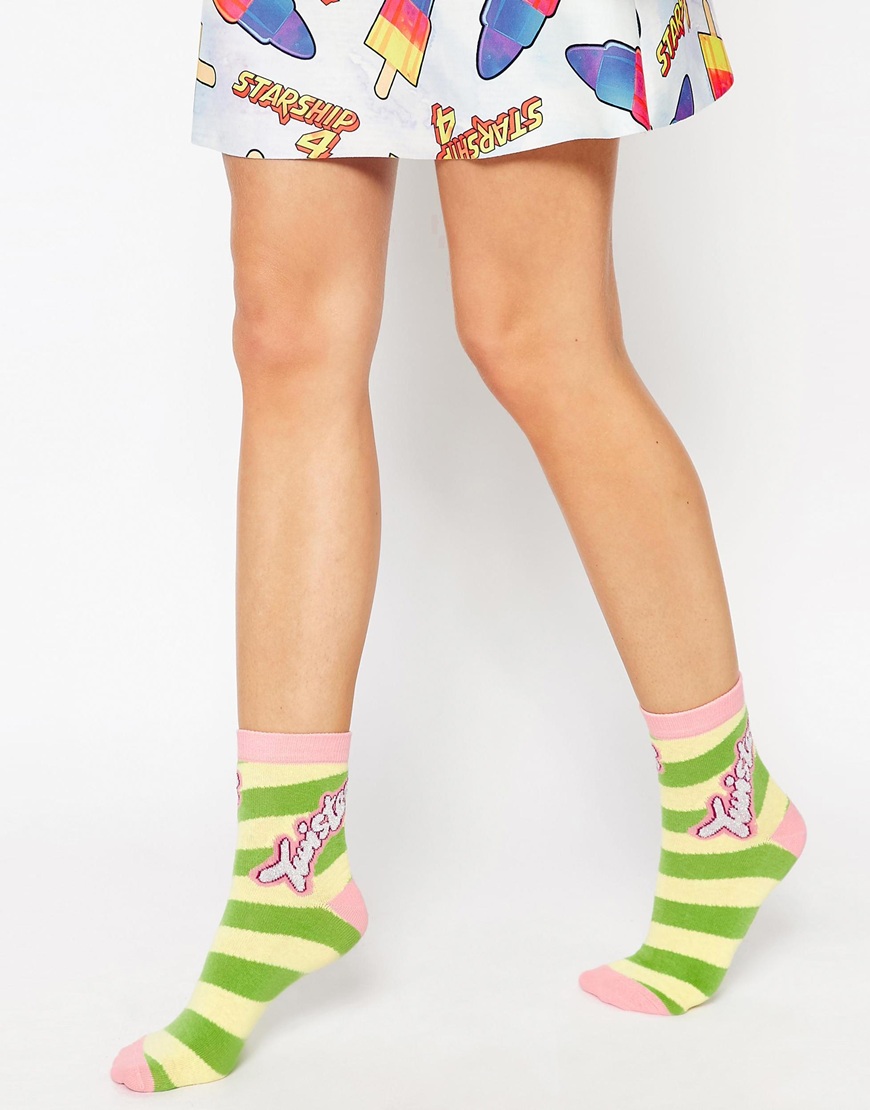 But what about this Rocket ice lolly mini dress?! I'd definitely wear that on hols! Plus it's just €54.79 from Asos 🙂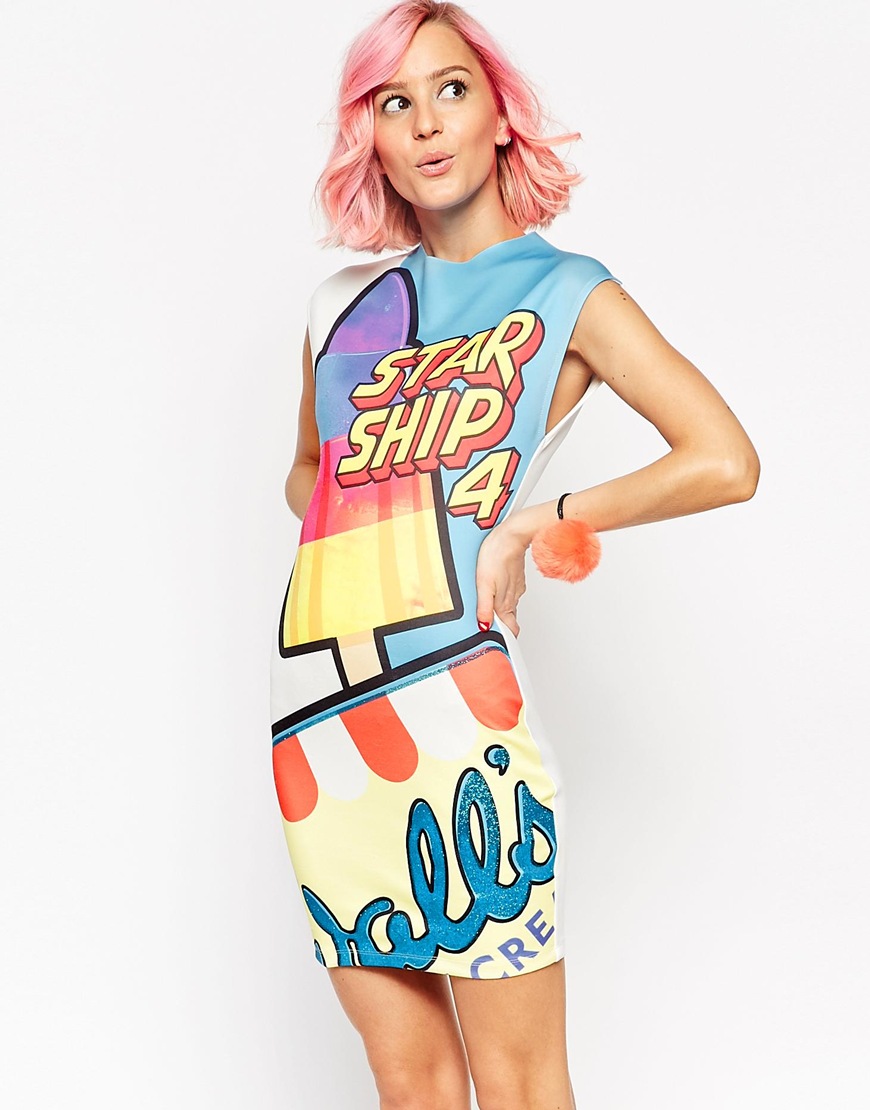 Finally…. ice-cream shoes. I think these Tangle Twister heels are so cool and definitely my favourite from the whole collection!
These beauts cost €68.49 from Asos 🙂