As a registered nurse, there is no doubt that you've paid your dues, helping hundreds of patients during your years in the job, and making a real difference in people's lives. While many are happy to remain a nurse until they are ready to retire, others are looking for a way to 'work up the ranks', if you will, and try something different. Chances are you still want to remain in the same industry so you can use all your skills, knowledge, and experience, but you're ready for a new and exciting challenge.
One route you may want to consider is working towards going from a registered nurse to a nurse educator. How exactly can you do this, and what does a nurse educator do? Let's take a closer look.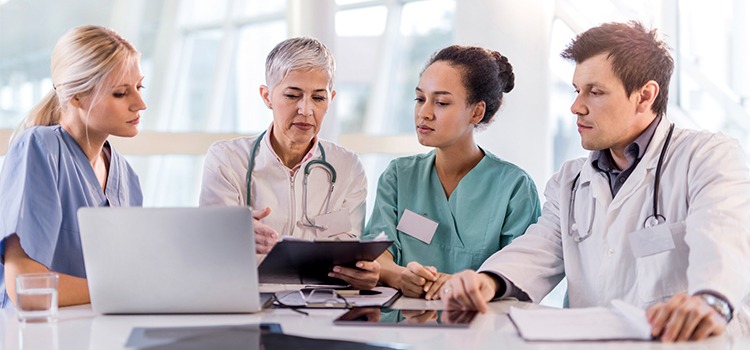 What is a Nurse Educator?
As a nurse educator, it will be up to you to prepare the next generation of nurses who are entering into the field. You'll be teaching them all they need to know about how to deliver care that is compassionate and high-quality, putting the patients' needs and health first.
What's unique about this position is that you are essentially performing two of the most rewarding jobs out there. You are working in the healthcare industry, making a positive difference in people's lives, and you are also acting as a teacher, making a huge impact on the lives of your students.
What is the Job Outlook?
Of course, you don't want to choose a career path that isn't in demand, which is why it's important to do a little research on the healthcare industry in general. According to The Bureau of Labor Statistics, nursing instructors are going through a period of growth, meaning there is demand for them.
The annual average salary is $71,260, which means you'll also be able to bring in more than you would as an RN. Each industry differs slightly in the annual average salary, and if you want to make top dollar, then teaching at a general medical and surgical hospital is the way to go.
How to Go from an RN to a Nurse Educator
In order to make this change in your career, you will need to pursue your Nursing Educator Master's Degree at a school such as Spring Arbor University. With this particular school, you can do your whole program online, which means you can continue working in the meantime. You will need to already have your BSN in order to enroll in the program.
The courses will focus on how to develop lesson plans, teach your lesson plans to your students, and then oversee their clinical practices.
A New and Exciting Career Path
Making the decision that you're ready to challenge yourself and work your way up the ranks in the healthcare industry is always exciting, and a bit scary. Setting your sights on a job as a nurse educator can certainly give you the kind of job satisfaction that you're after.