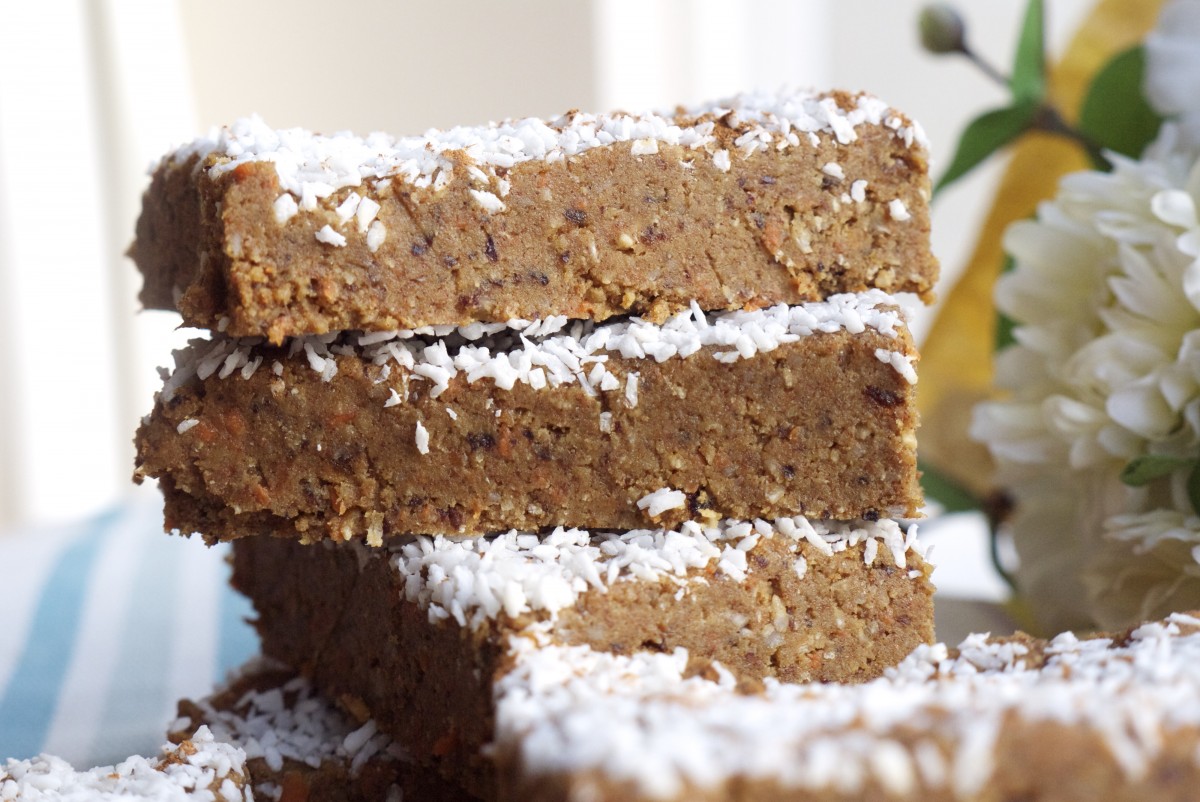 I have always had a bit of thing for carrot cake. I used to think it was that gloriously creamy, sweet icing, which I used to lick off the cake before getting to the sponge. But since I try to avoid such sugary treats now and yet I still have a hankering to taste carrot cake… I think it's all in the flavours and spices used!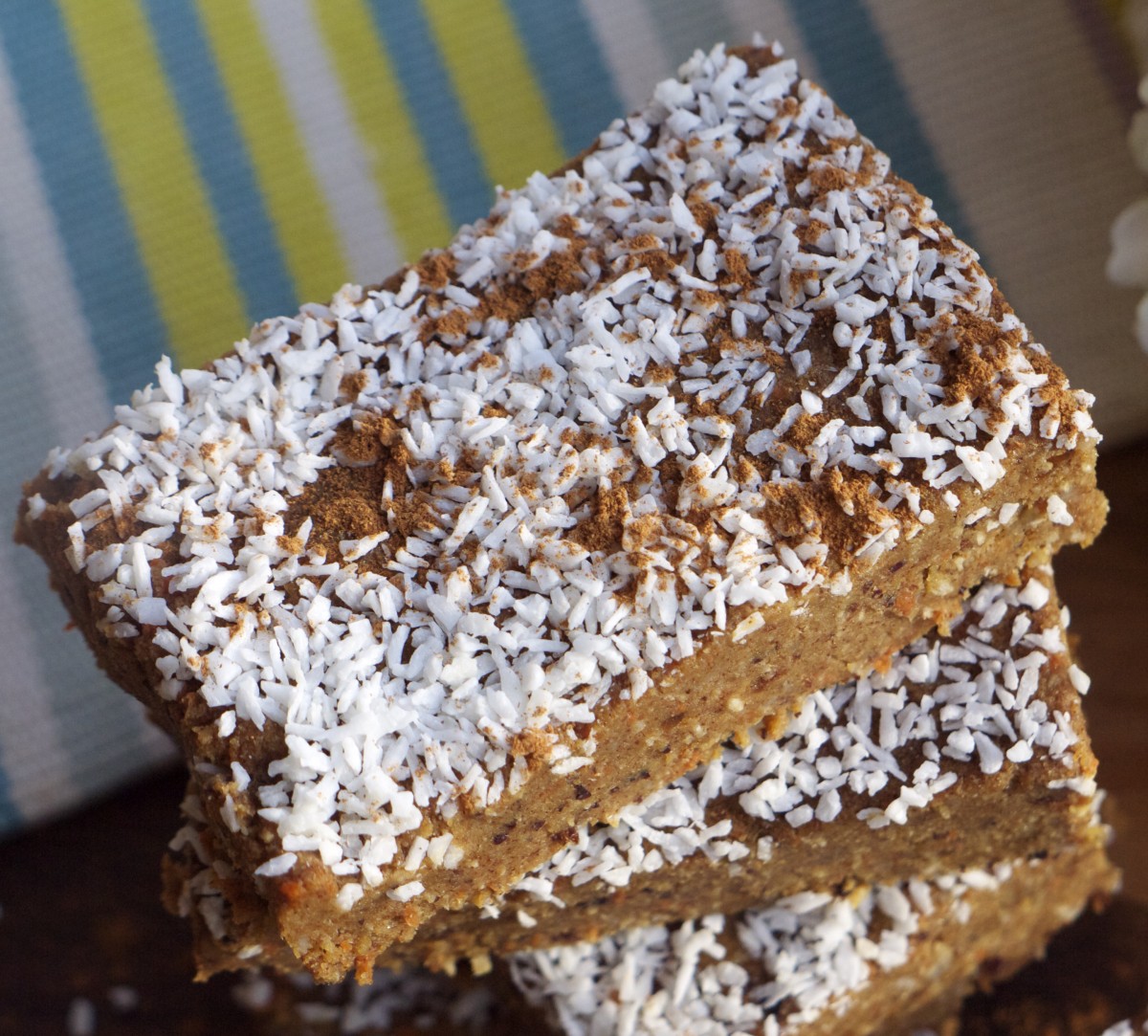 I'm definitely a little bit obsessed with those warming spices we tend to associate with the festive season, including cinnamon and nutmeg.
They not only make both sweet and savoury food taste good, but they come with a huge array of health benefits…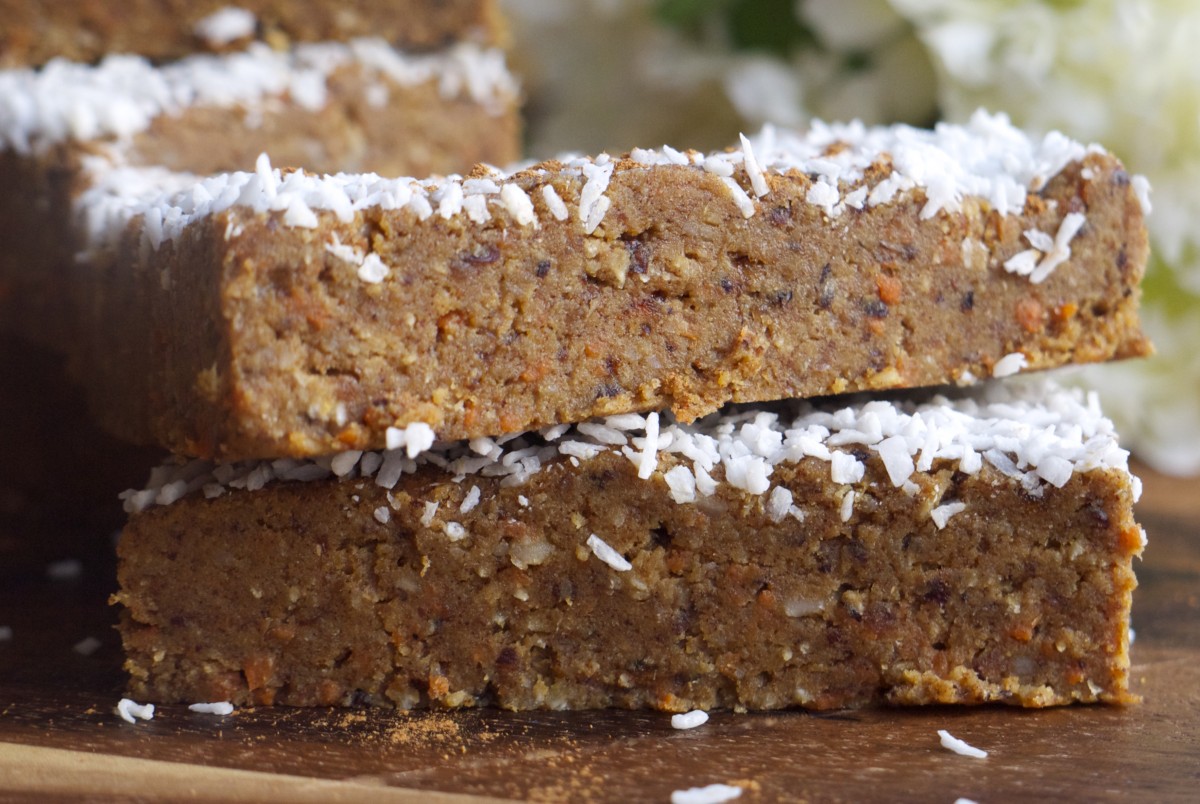 Did you know that an essential mineral called chromium, found in cinnamon, is known to assist in blood sugar control and the laying down of fat in the body?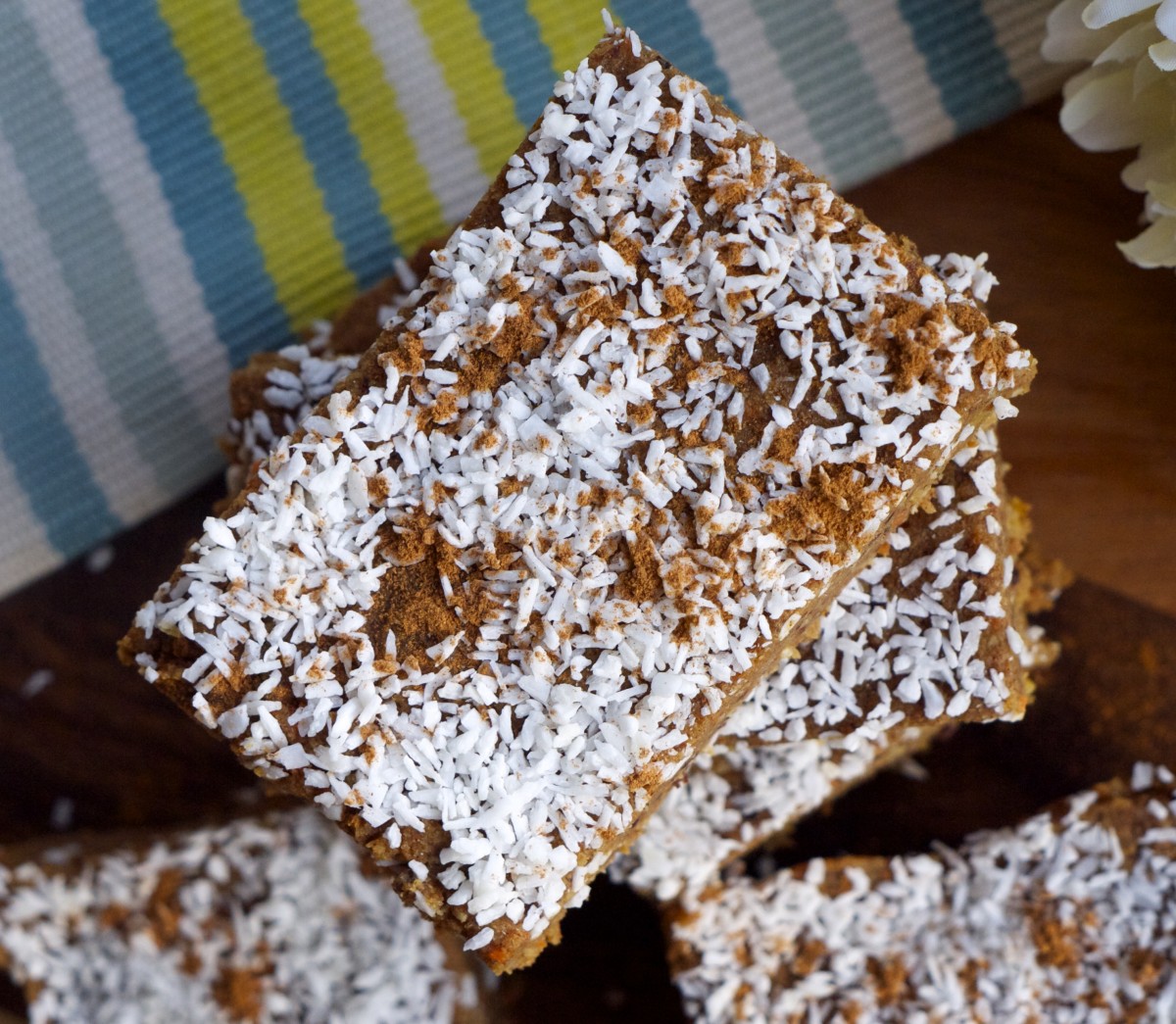 It's a brilliant spice to use if you're trying to lose a few pounds, as it's naturally sugar-free, very low calorie and helps to satisfy sugar cravings. Pop a pinch of cinnamon on your tongue when a sugar craving rears its head, and it can help to control it!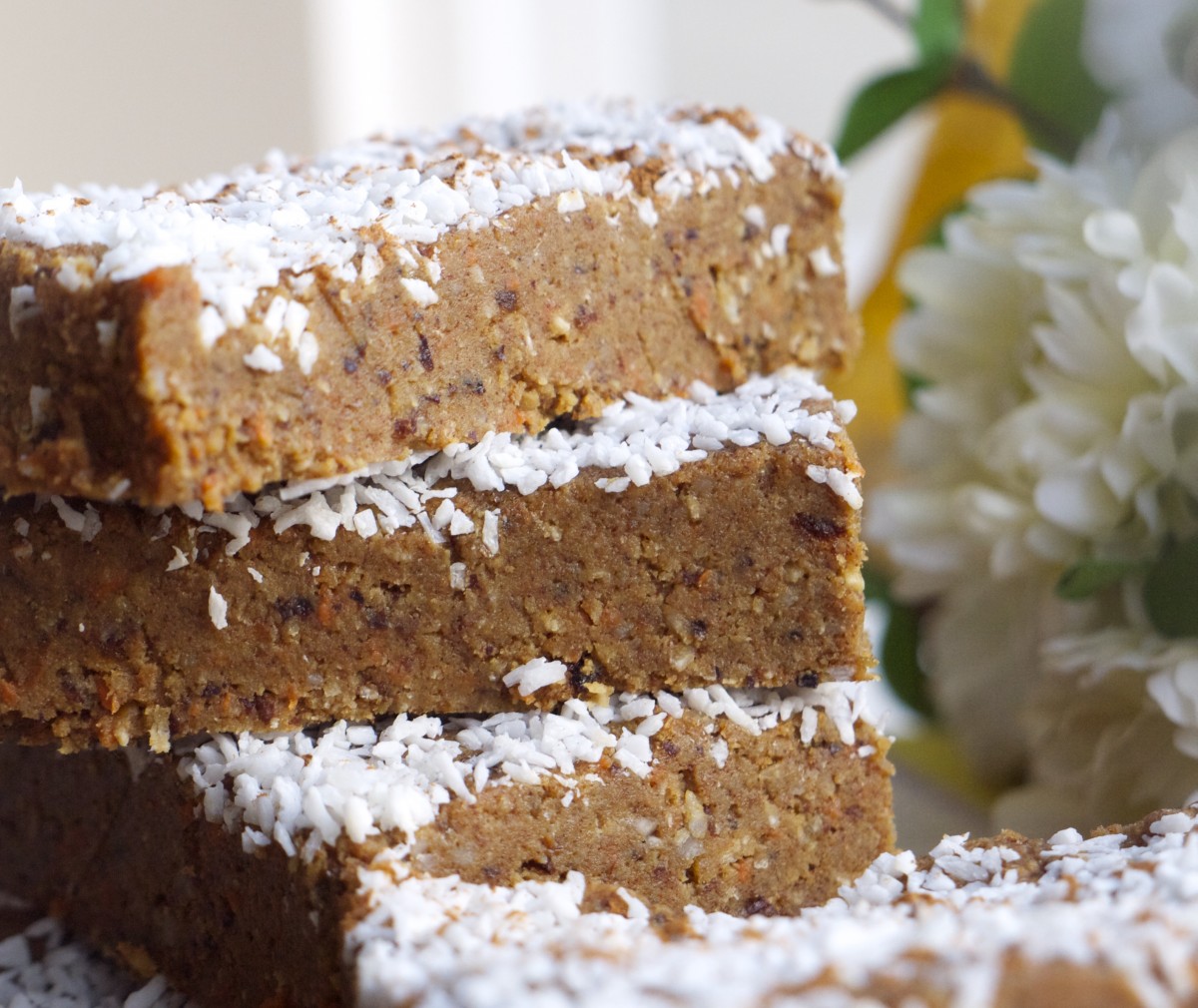 These easy raw bars are simply made from whole, healthy ingredients, lots of spices, and lemon juice and zest. They make a brilliant post-workout energy booster or healthy and filling snack between meals.
I used pea protein and coconut flour to make these carrot cakes, as coconut flour is naturally high in protein and healthy fat, but Sunwarrior vanilla flavour protein or hemp seed protein would work well too.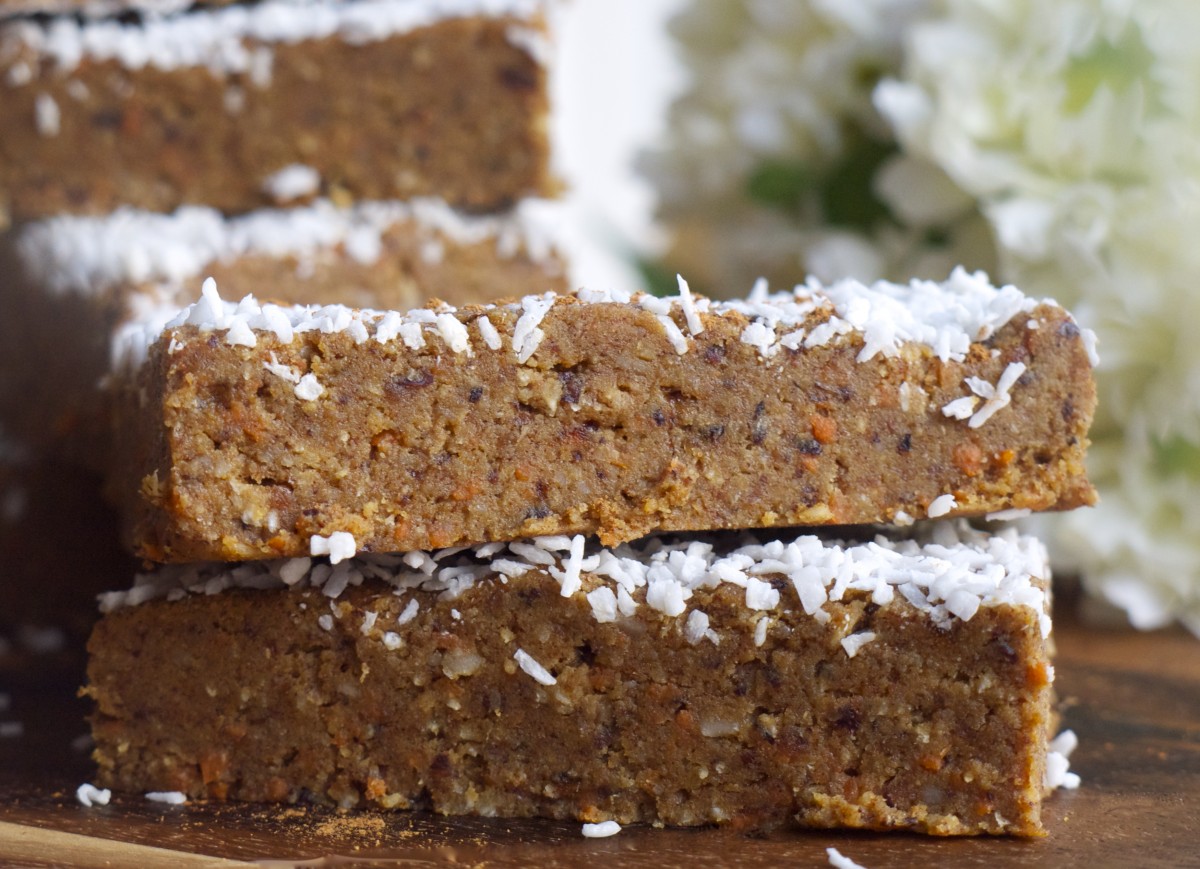 And if you struggle to get your kids to eat their veggies, then this is a great way of sneaking some fresh raw carrots into their diet… Shhhh! 😉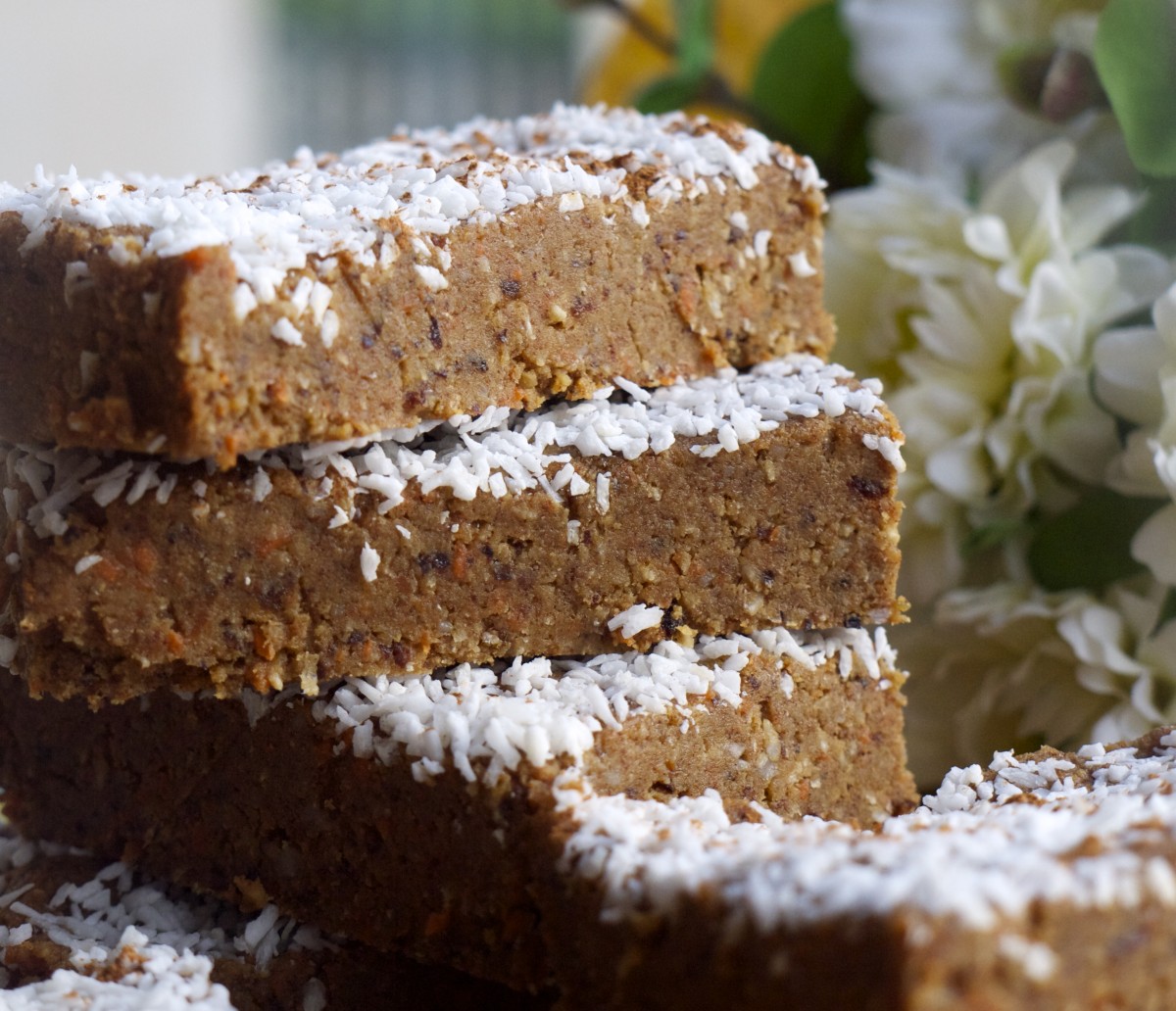 I would love to know if you get a chance to make these Zesty Carrot Cake Protein Bars! Simply tag #RosannaDavisonNutrition on Instagram or Twitter or come on over to my Facebook to say hello 🙂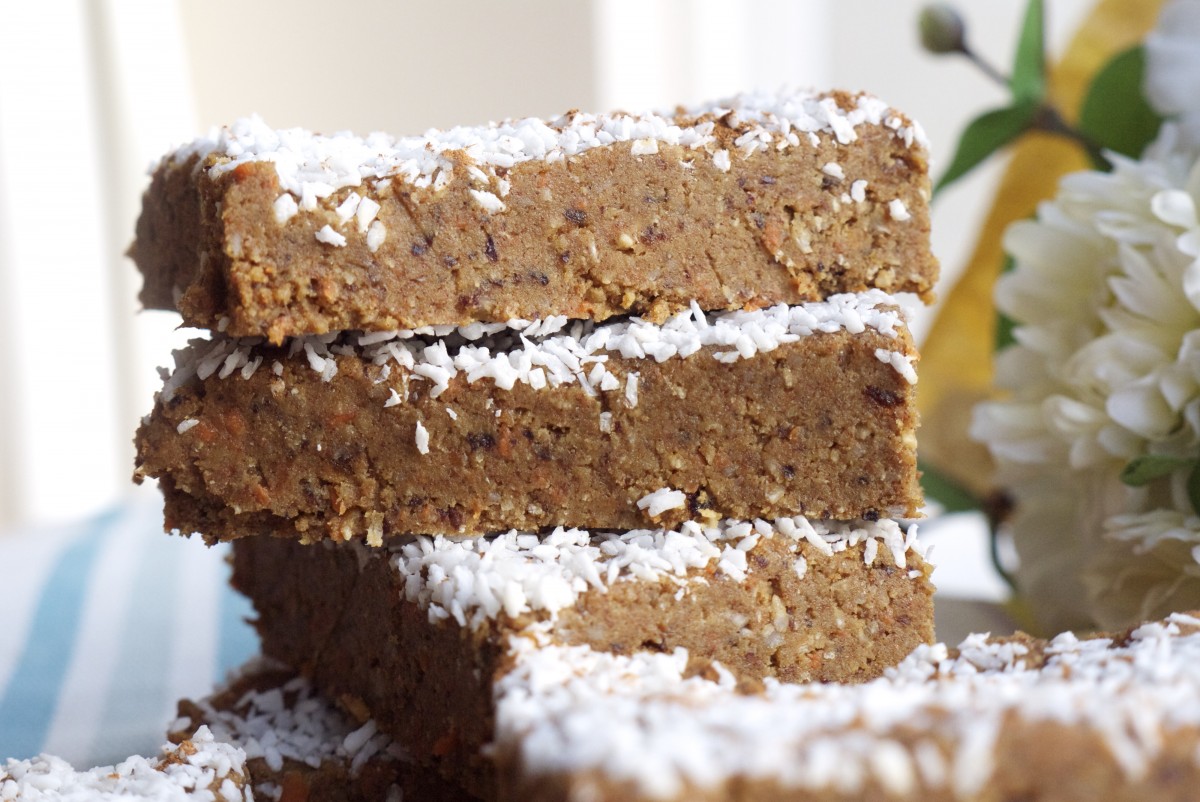 Zesty Carrot Cake Protein Bars
2015-11-15 11:48:00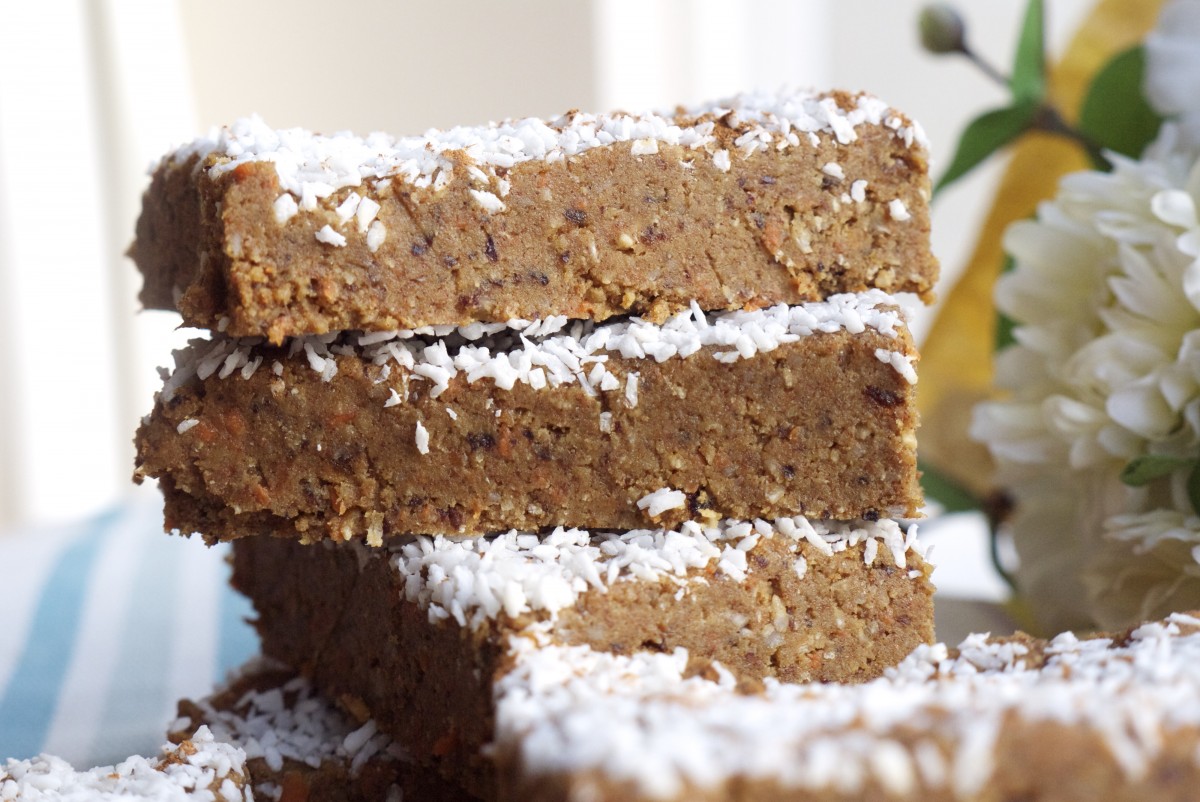 Healthy, wholesome and simple raw energy-boosting bars, packed with protein, plenty of flavour and nourishing ingredients.
Ingredients
150g (1 cup) pitted dates, soaked in hot water for 20 minutes to soften
1 tbsp raw almond butter
2 tbsp raisins (look for organic raisins free from preservatives)
2 tbsp unsweetened desiccated coconut (leave aside extra to decorate)
2 tbsp sunflower seeds
1 large carrot, peeled and chopped roughly into pieces
5 tbsp pea protein powder or your protein of choice
2-3 tbsp coconut flour (I started with two as it's a very absorbent type of flour, and then added one more tbsp as I felt the mixture was a little too wet)
The zest and juice of one small/medium lemon
2 tsp mixed spice
1 tsp cinnamon
1 tsp pure vanilla extract or vanilla powder
2 tsp pure maple syrup or honey (optional - I felt it was sweet enough already with the spices and dates, so maybe taste when the mixture is made and then decide on the sweetener)
Instructions
Drain the soaked dates well and place them into a food processor with all of the other ingredients.
Blend at high speed until the mixture resembles a thick, soft dough.
Taste and add optional sweetener and an extra tbsp of coconut flour, if the mixture is too wet.
Transfer the mixture to a rubber pan or baking tray (I used a rubber pan) and press the mixture down, ensuring the top is smooth and even.
Sprinkle with coconut flakes and place into the freezer for about 30 minutes to allow it to set and make the bars easy to slice.
Use a knife to slice into bars and serve chilled.
Notes
The bars can be stored in an airtight container in the fridge for up to 3 days.
Rosanna Davison Nutrition https://www.rosannadavisonnutrition.com/