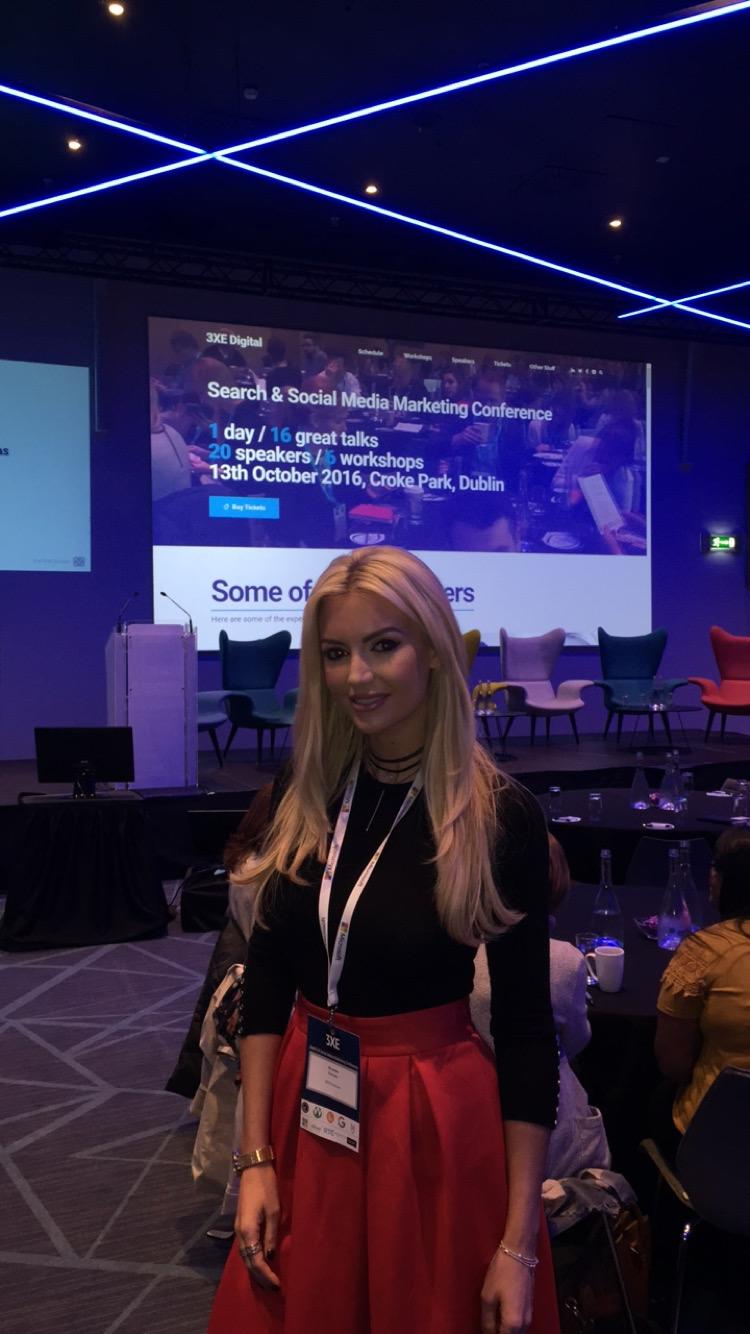 This morning, I had the pleasure of speaking at the 3XE Search and Social Media Marketing Conference alongside an incredible panel of experts in digital technology.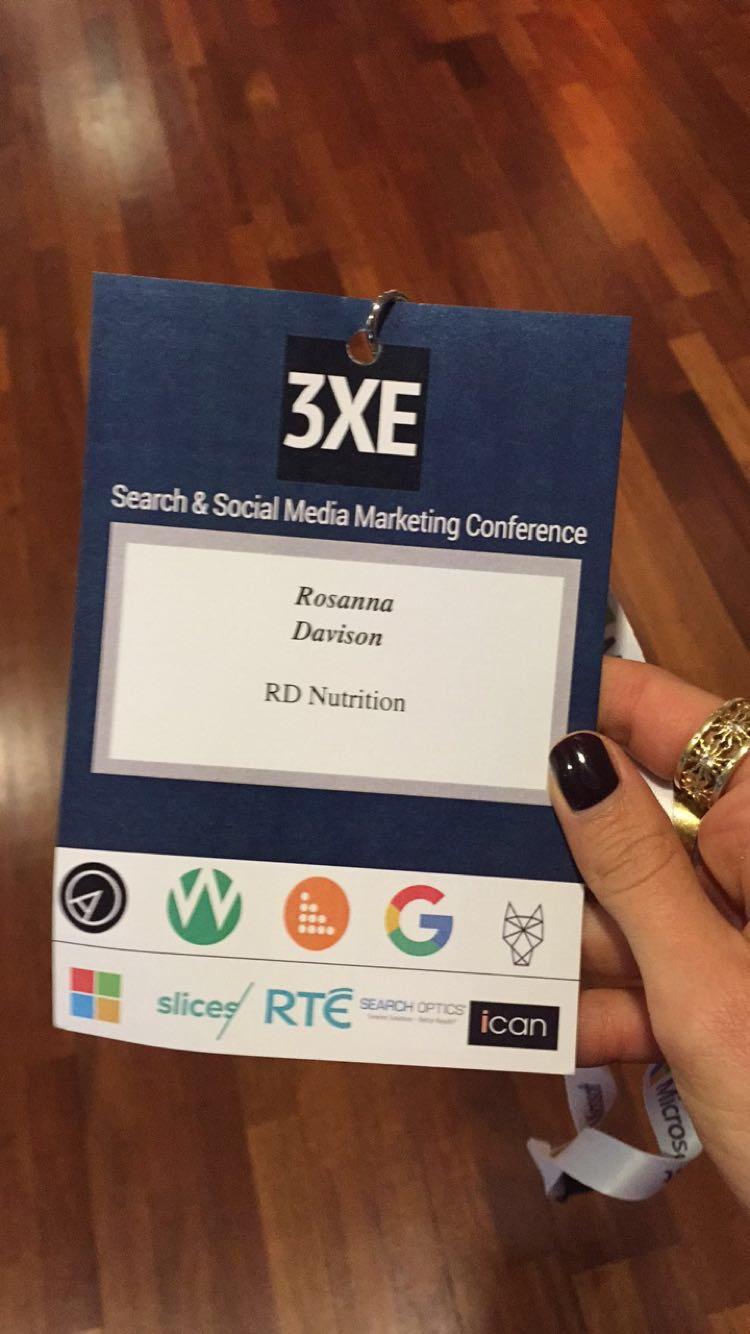 I was asked to speak about how I use social media to promote my various business ventures, and to share my tips on how brands can work towards increasing their profile and visibility online to build a more engaged audience.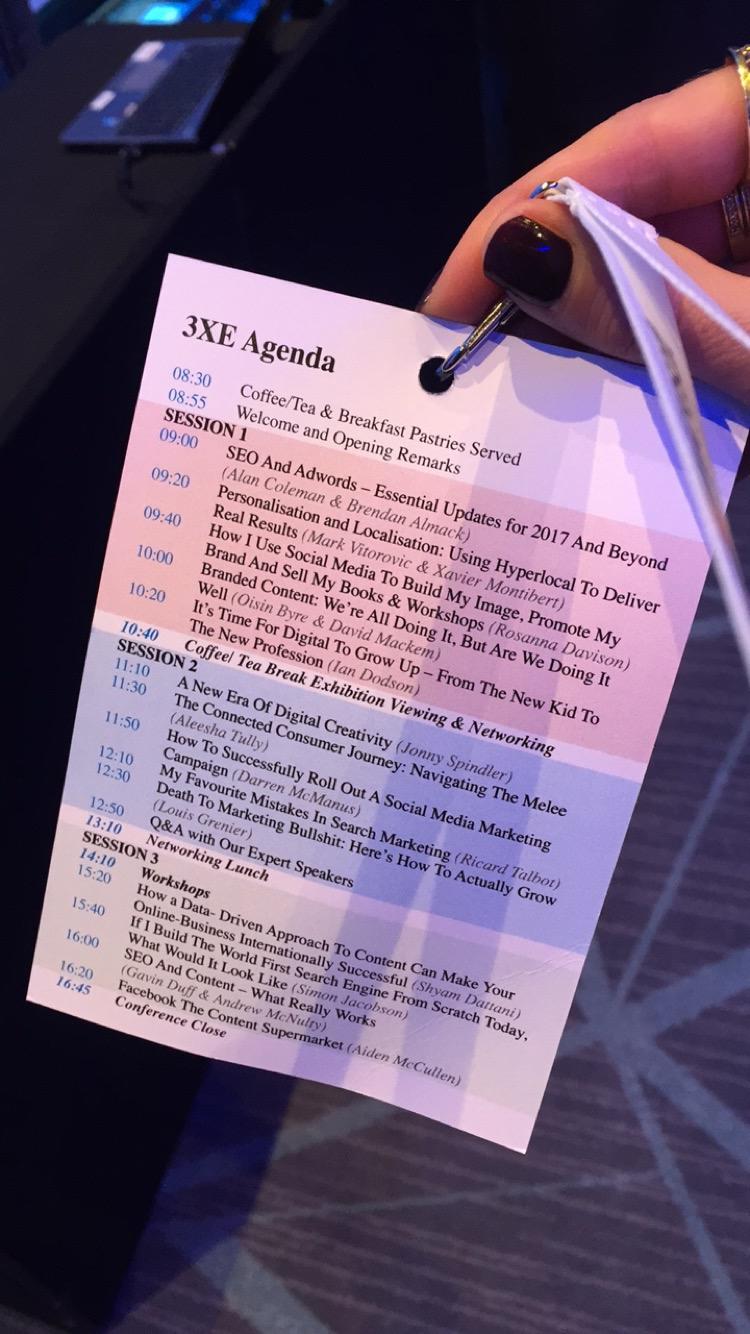 It's a full day event held at the Croke Park Conference Centre, and features some really interesting topics for anyone working in the tech field.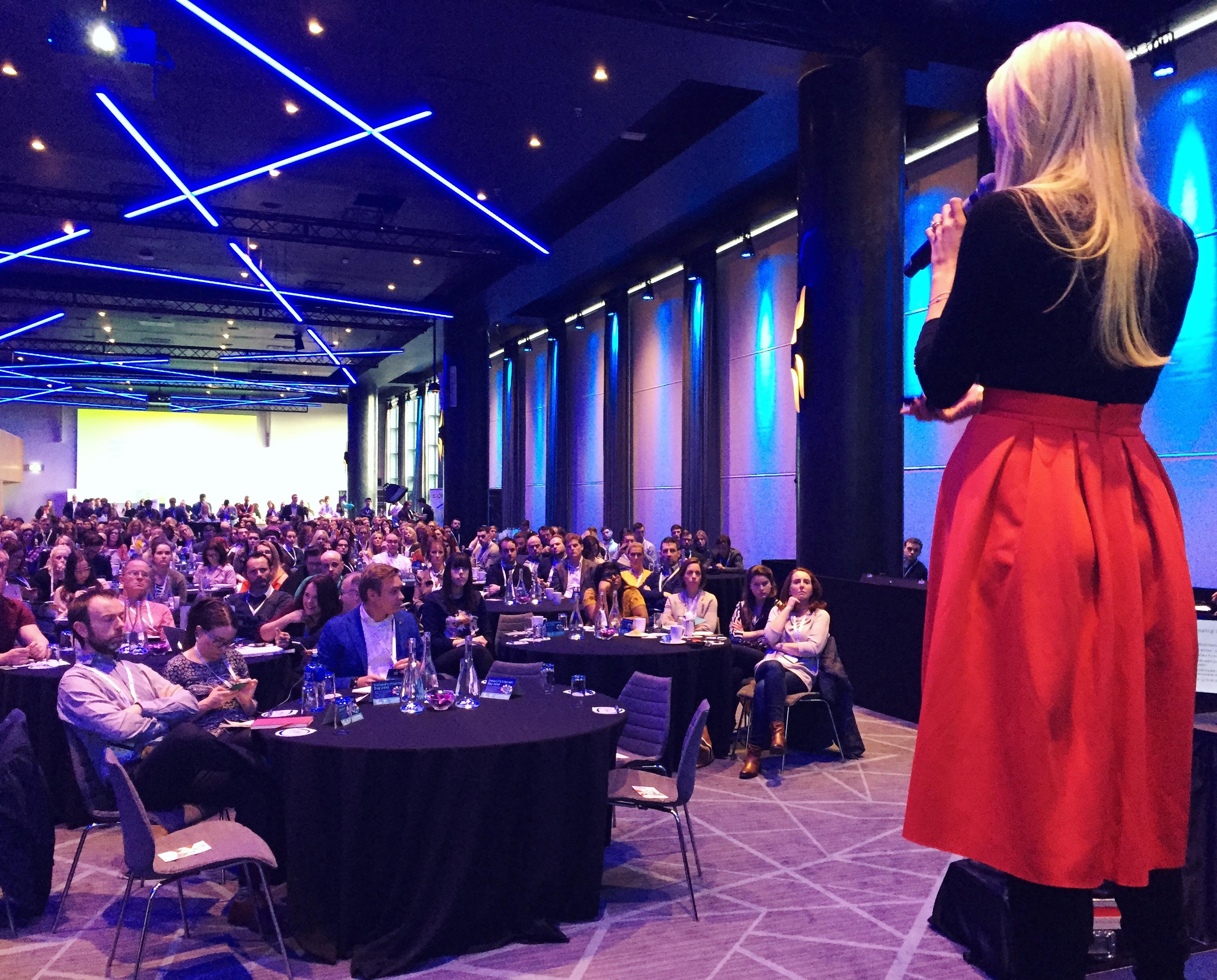 My talk was entitled Digital Marketing in the Social Media Age: How to Build Your Brand Online, and some of the points of discussion included:
What is your message?
How to get your message out there?
The Five Cs: Content, Consistency, Creativity, Clarity and Community.
Finding the balance: Business v personal content.
Brand partnerships: The importance of social media.
Using social media to direct traffic to your website.
The ethics of social media: transparency and responsibility.
Dealing with trolls and negativity on social media. If you would like to read the full list of talking points in my presentation, please click this link: 3XE Presentation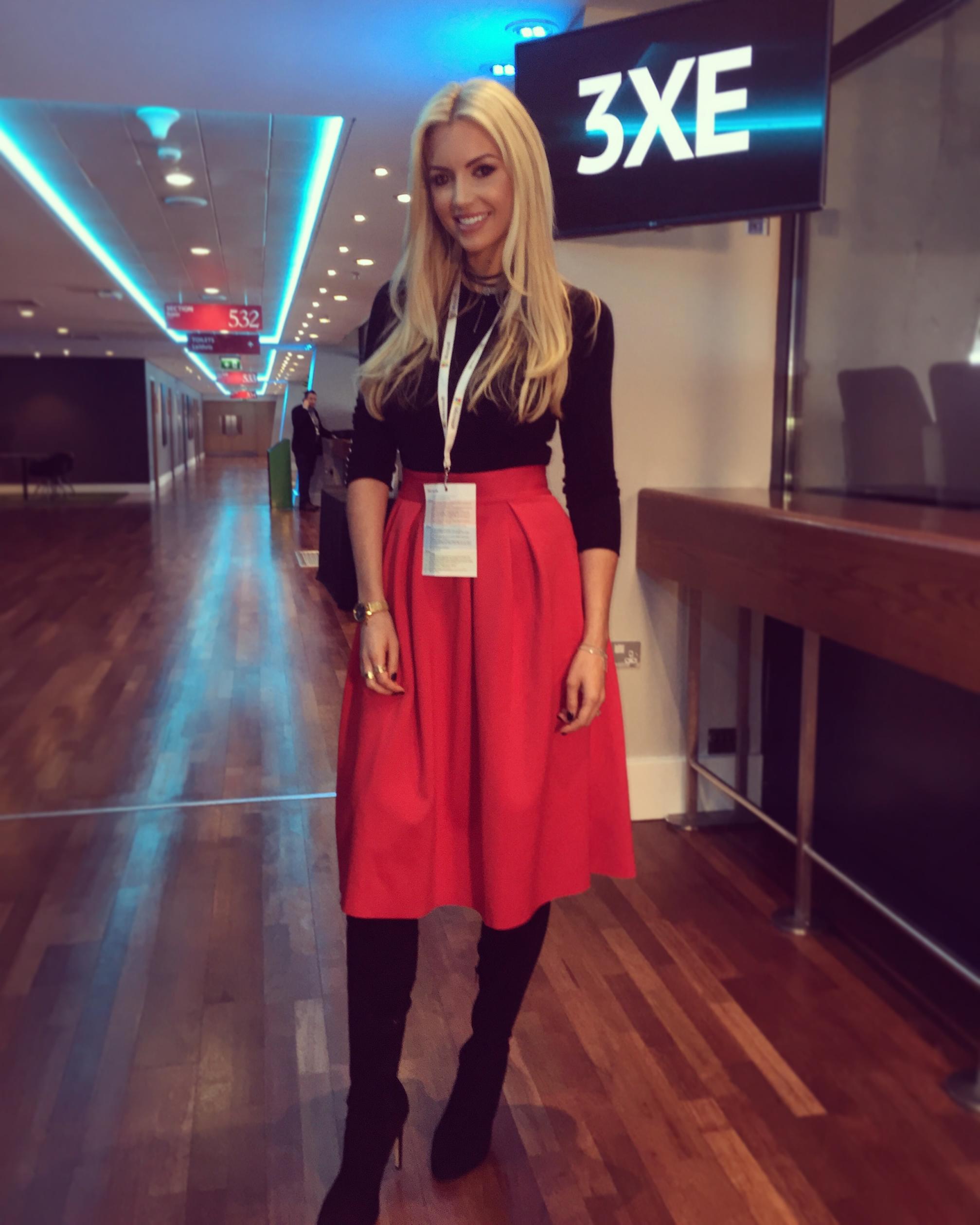 I typically left it until late last night to choose something wear… nothing new there! As I wanted to be warm (those big conference rooms can be air conditioned and chilly) and in something comfy enough to walk around on stage in, I chose this full red prom skirt from ASOS (€40)..
I'm not quite ready to commit to black tights for the winter months ahead! So instead I wore these black over-the-knee boots under the skirt (€40)…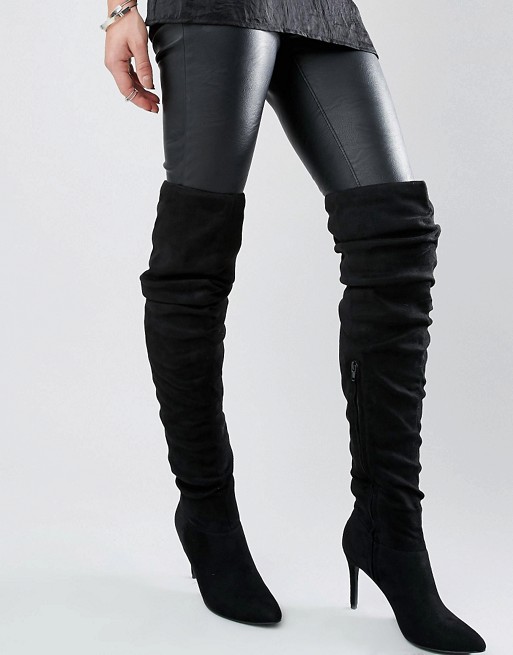 My top is one of the Zara basic sweaters (€19.95), which I seem to own in almost every colour. I really like their fit and chic button details, plus they're fine enough to wear tucked into skirts as I did 🙂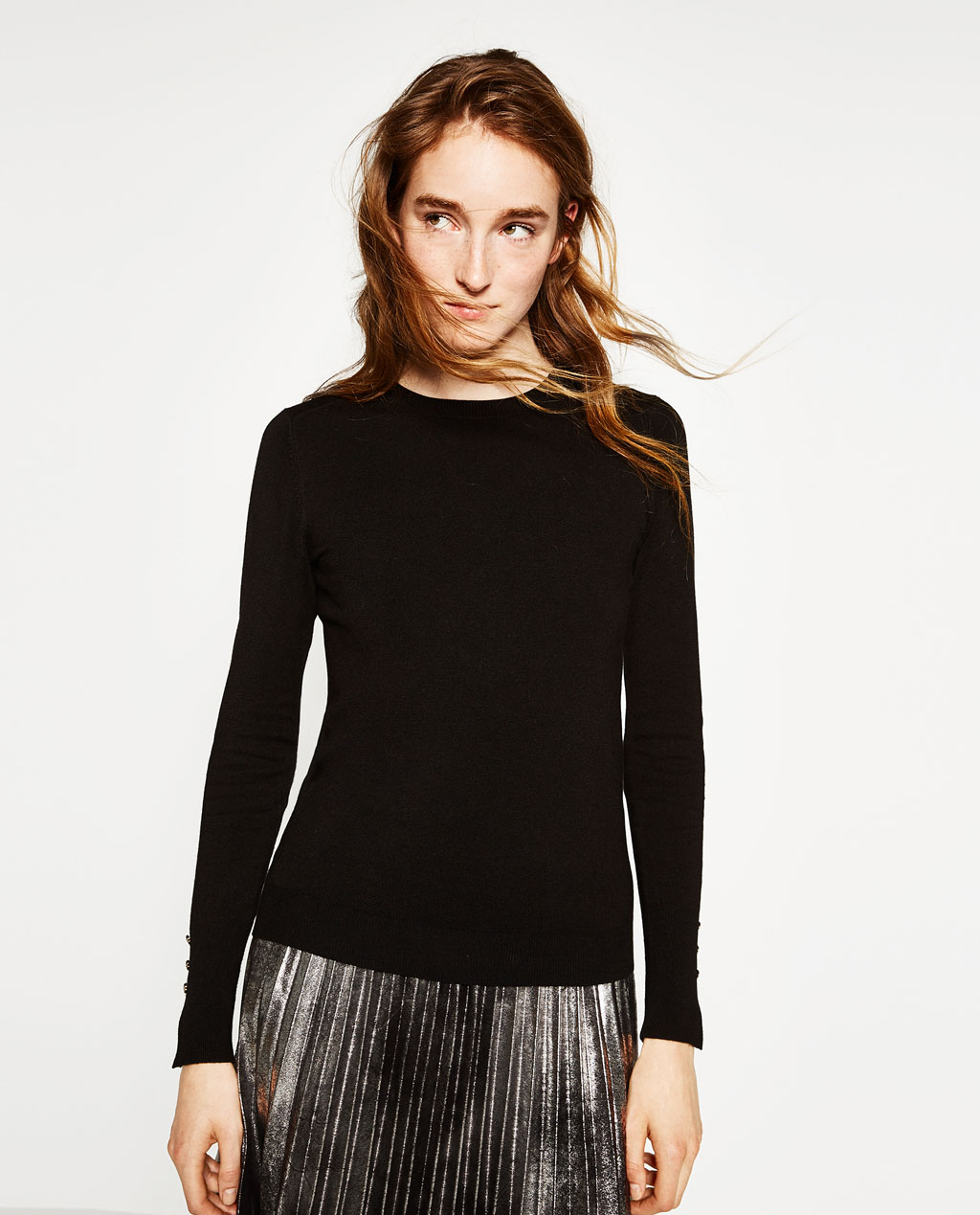 I love the range of chokers from Inkspo at the moment as they're inexpensive yet stylish, and really help to bring a simple outfit to life. Today I wore their Ariana Choker (€12.67), which is sold out online at the moment, but I also have their Bella Choker (€14.49), which is just as gorgeous!