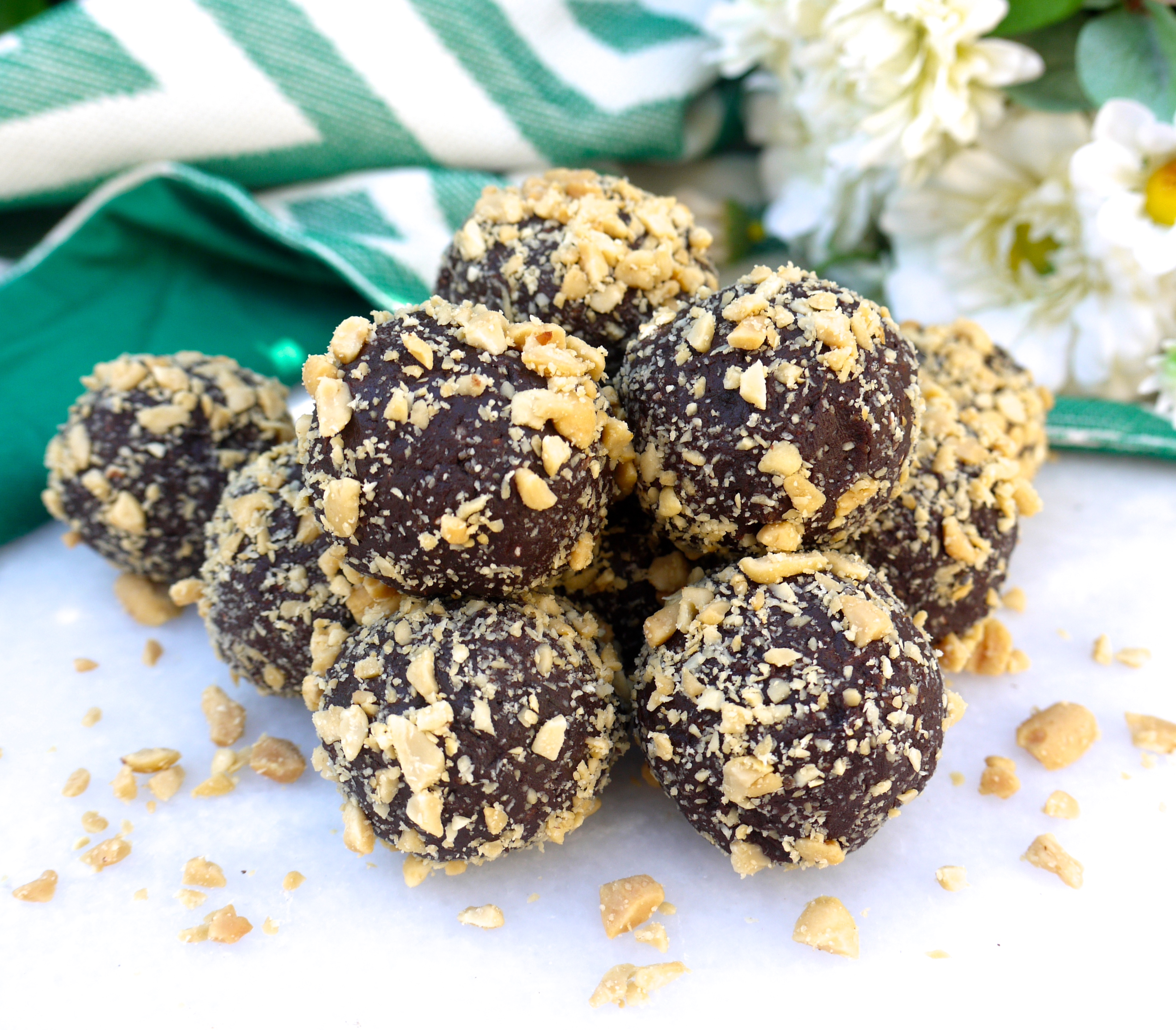 Bliss by name and most definitely bliss by nature… I literally face-planted into these about 0.5 seconds after a took the final photo. What?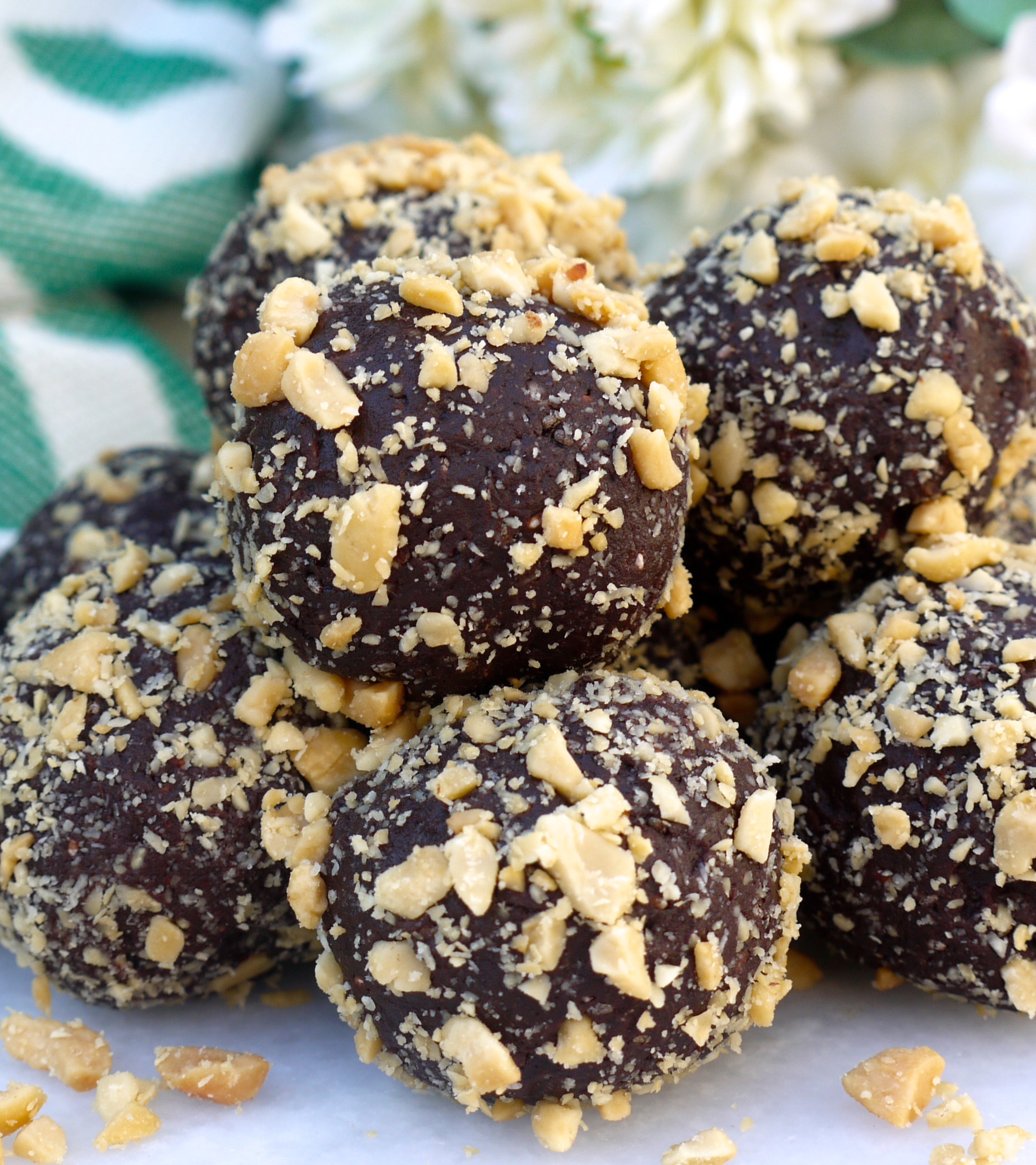 Peanut butter and chocolate is a classic combo, and these bliss balls deliver a brilliant boost of energy and the most delicious flavour and crunchy texture.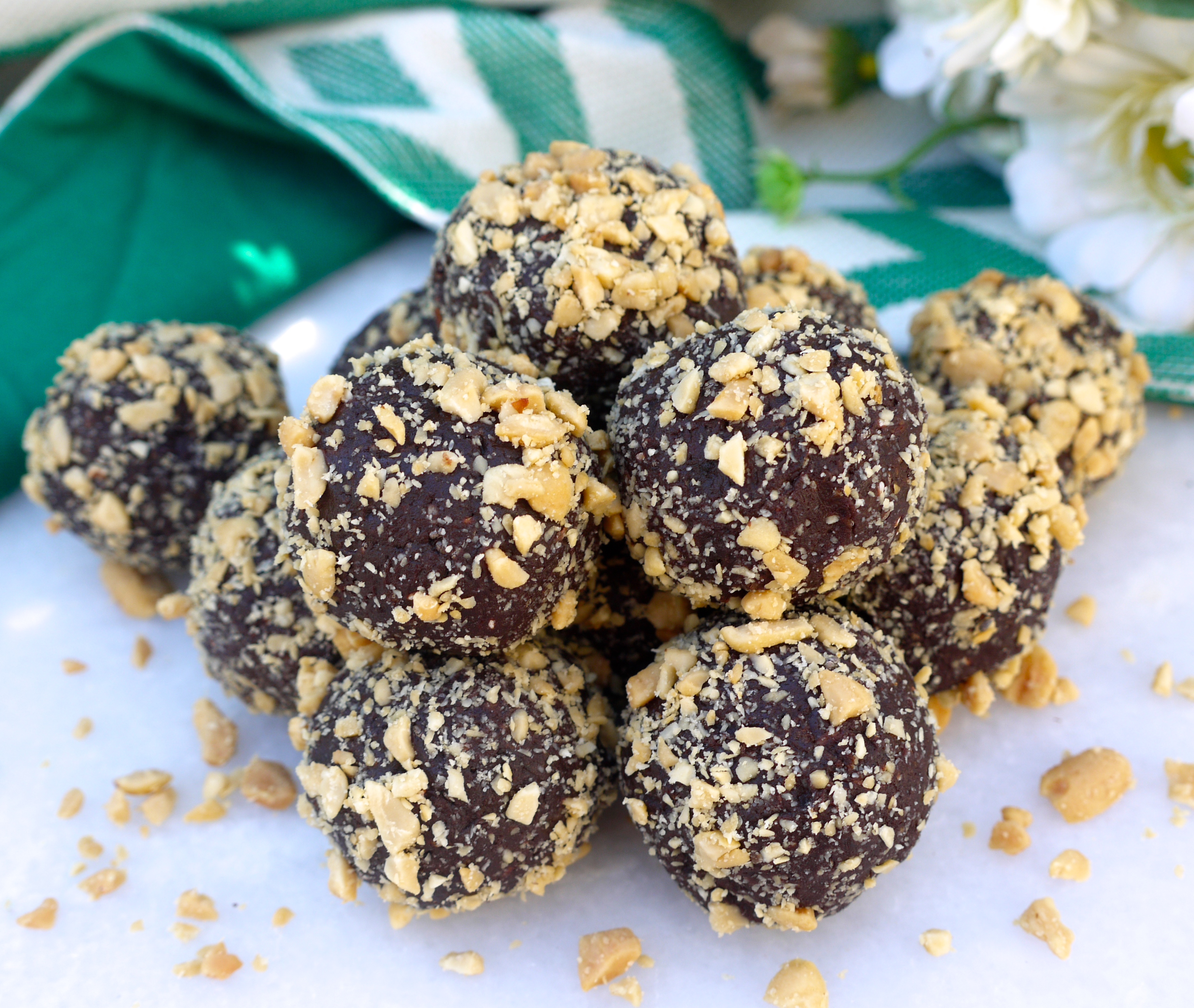 They're also ridiculously easy to throw together – I'm admittedly not the most patient in the kitchen. Who has the time these days?! So recipes my need to be simple, quick, healthy and yum.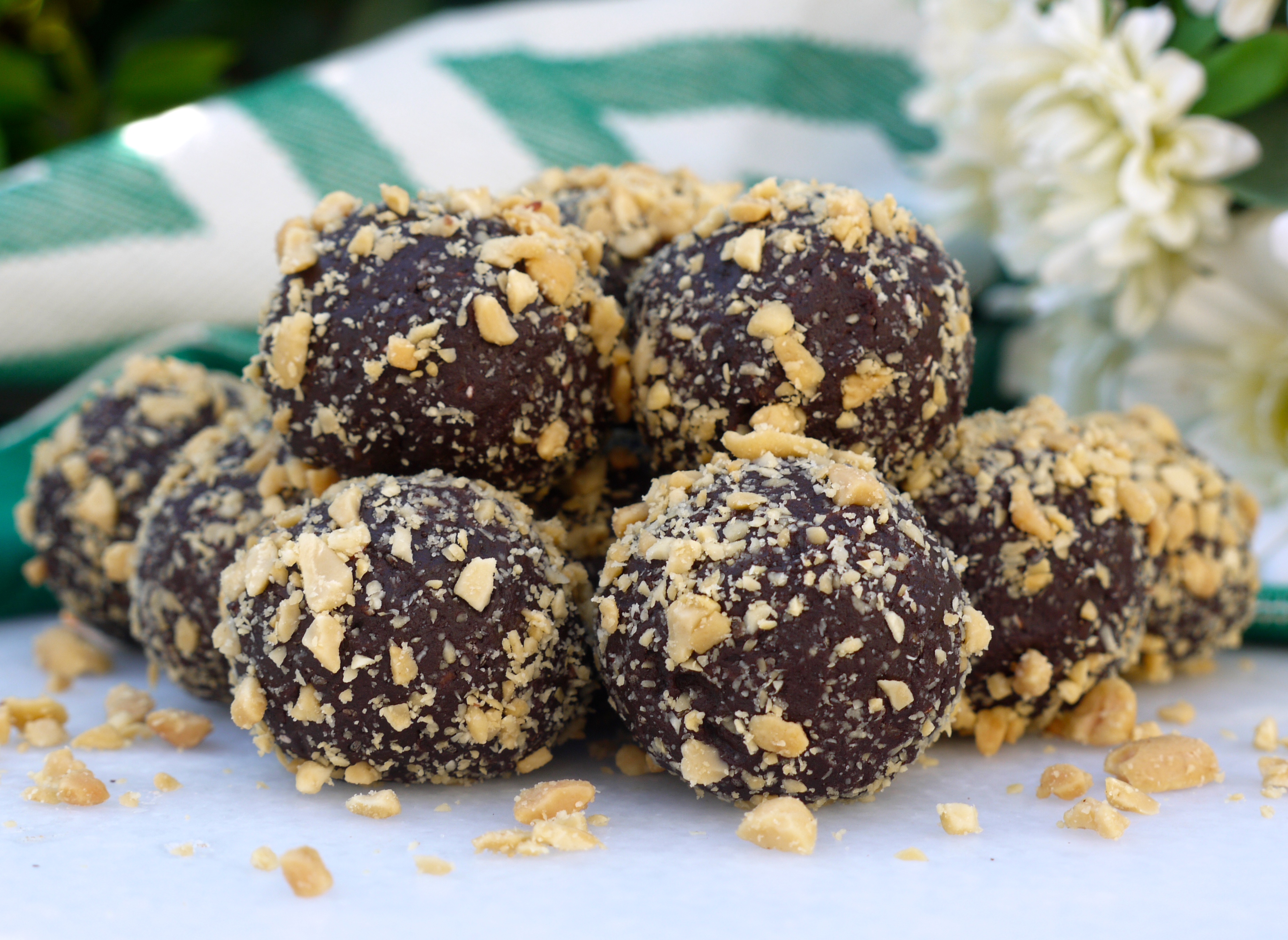 Made with a wholesome combo of dates, cacao powder, coconut oil, peanut butter, coconut flakes, chia seeds and vanilla, they're quick to prepare and can be stored in the fridge ready for a nibble – or three. They make a brilliant snack for boosting energy levels if you're on the go. Been to the gym? Pop in a scoop of protein powder for a post-workout snack!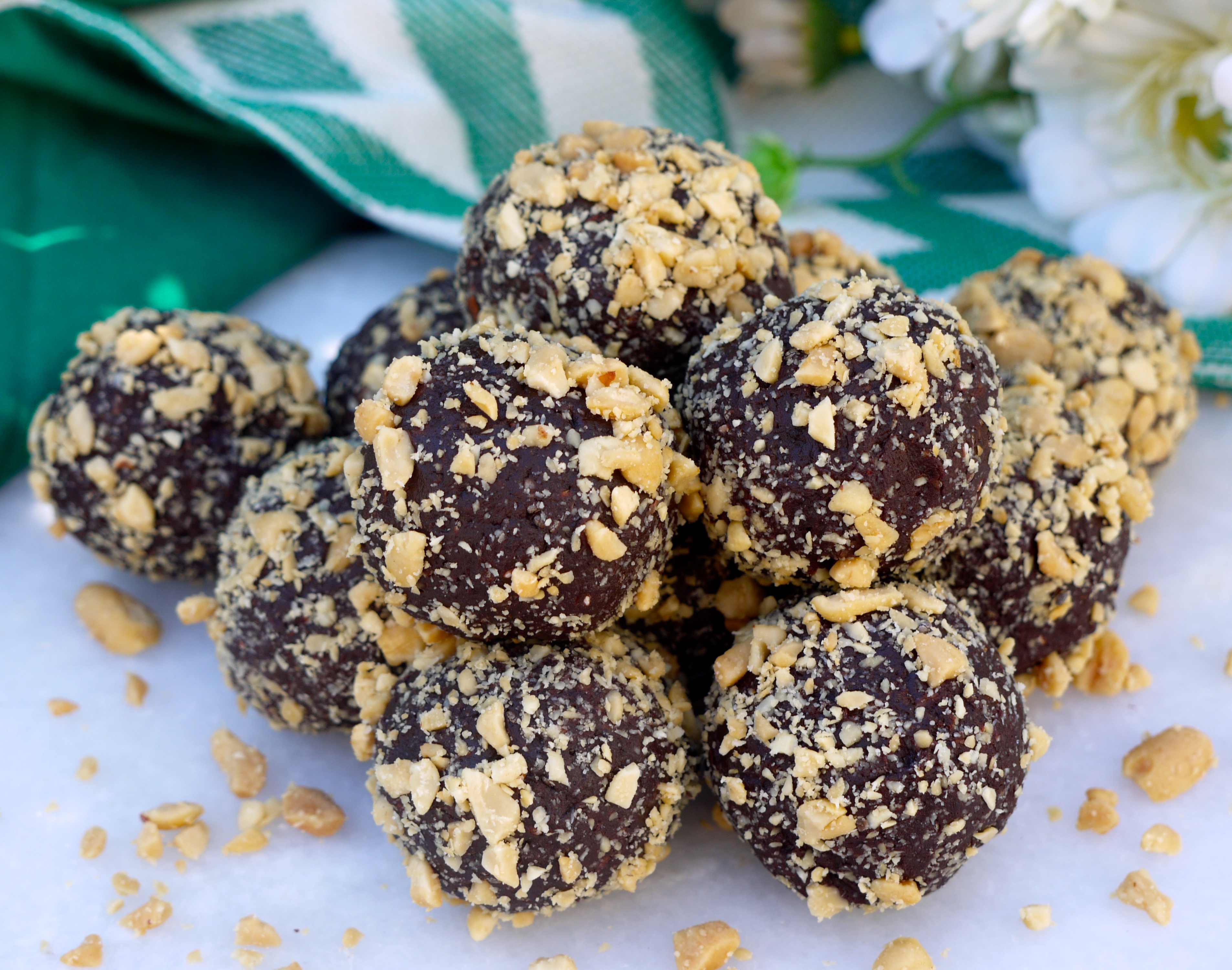 I would love to know if you get a chance to make these Chocolate Peanut Butter Bliss Balls! Simply tag #RosannaDavisonNutrition on Instagram or Twitter or come on over to my Facebook to say hello 🙂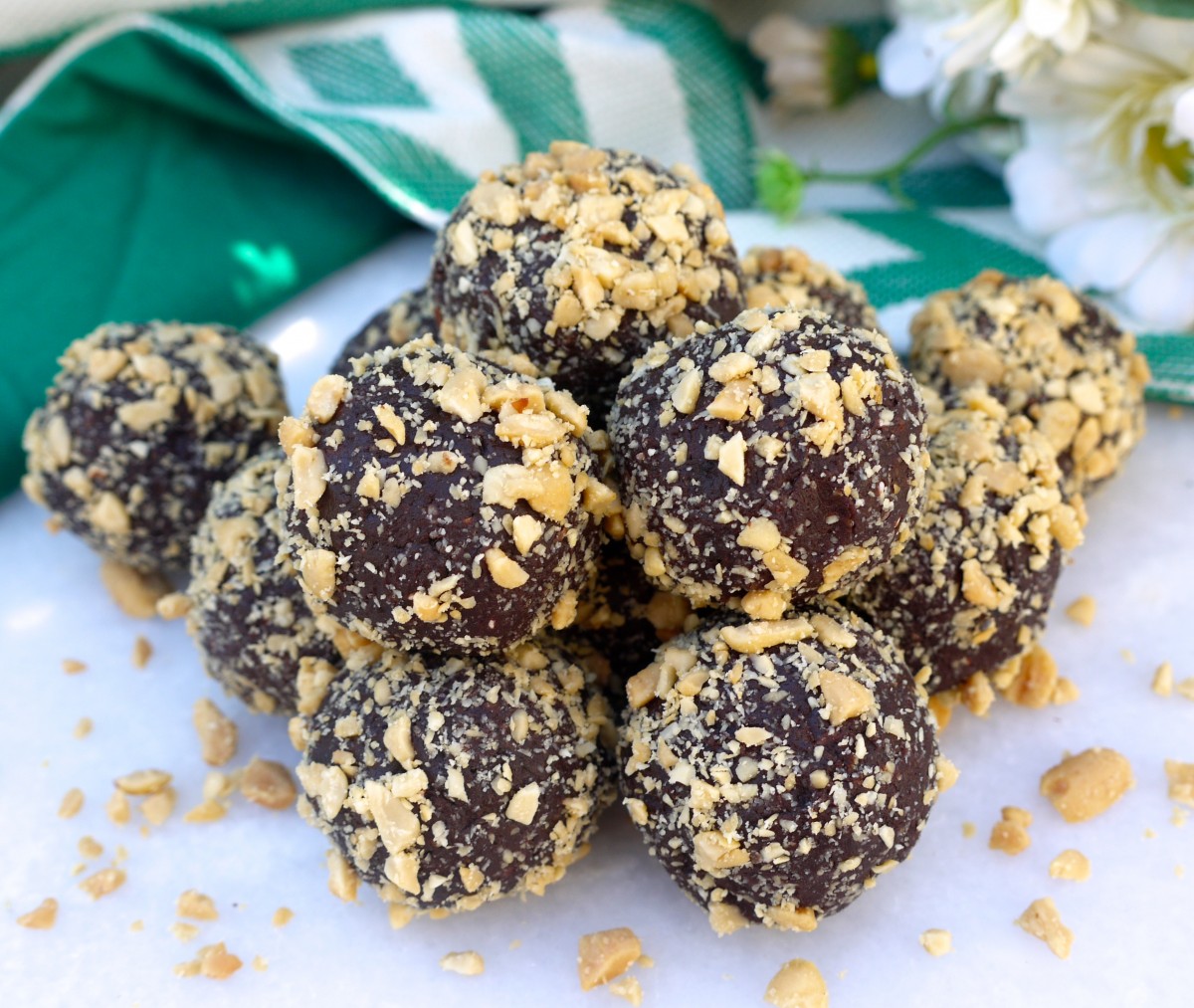 Chocolate Peanut Butter Bliss Balls
2016-07-20 13:42:34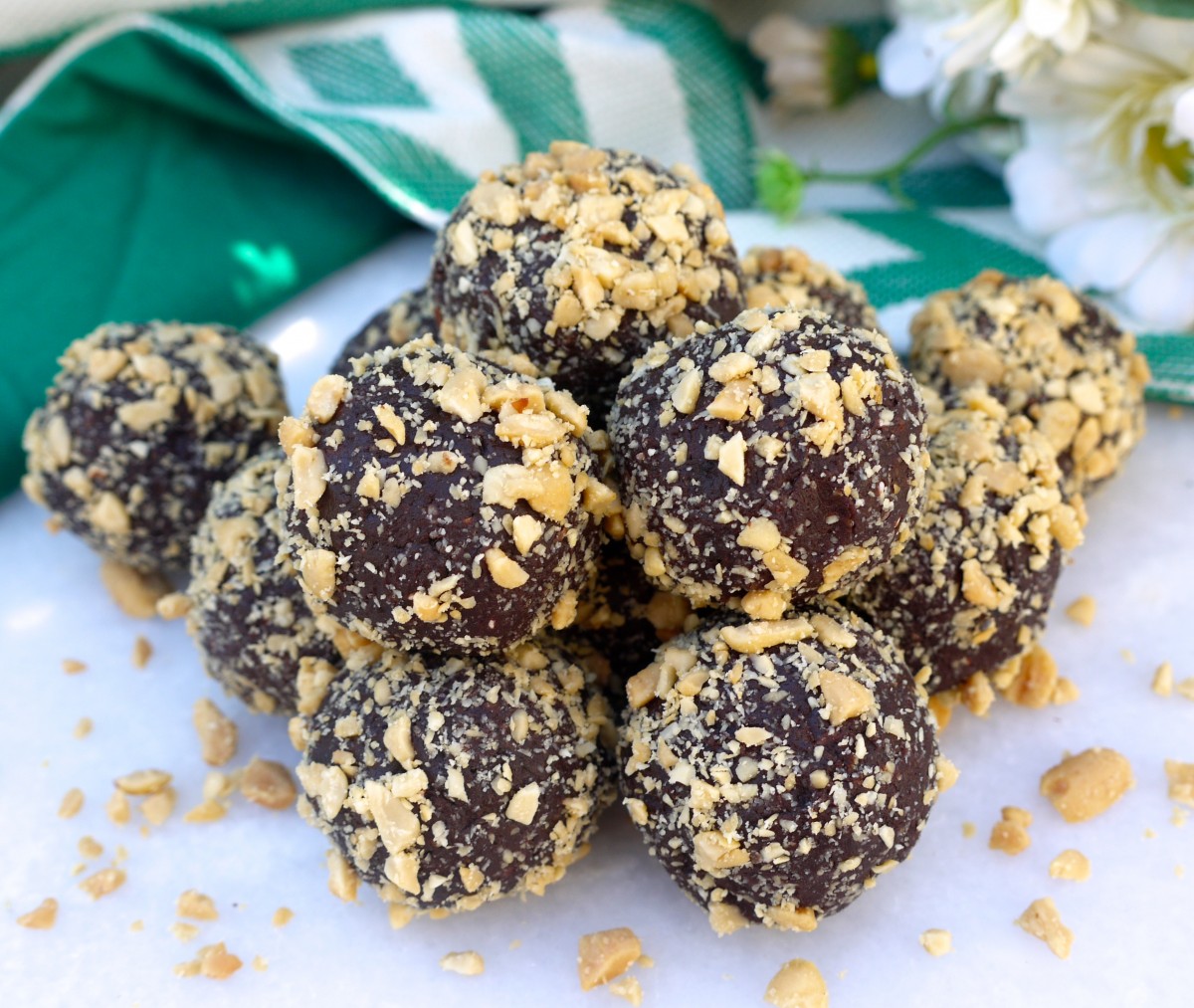 Simple, quick and decadently delicious bliss balls, made from dates, cacao powder and peanut butter. Free from refined sugar and fun to make, they're an energising and wholesome breakfast, snack or dessert packed with vitamins, minerals and antioxidants. Nutrition information per bliss ball: 103 calories, 1.9g protein, 16.4g carbs, 4.2g fat, 2.7g fibre
Ingredients
240g (1.5 cups) pitted dates, soaked in hot water for 20 minutes to soften
4 tbsp cacao powder or Cadbury's Bournville cocoa powder
3 tbsp unsweetened desiccated coconut
1 tbsp coconut oil at room temp.
1 tbsp peanut butter (any nut or seed butter can be used instead)
1 tbsp chia seeds
1 tsp pure vanilla extract
100g unsalted peanuts (use hazelnut pieces, coconut flakes, cacao powder, chia or sesame seeds as an alternative)
Instructions
Place the soaked and drained dates in a food processor and add the cacao powder, coconut, coconut oil, peanut butter, chia seeds and vanilla extract.
Blend until all ingredients are well combined and a thick dough is formed. It should stick together between your fingers. If it's too wet, add a little more cacao powder and if it's too dry, add a splash of water.
Use the palms of your hands to roll the dough into even balls.
Place the peanuts into a blender or food processor and process for about 60 seconds until they're broken into course, crumbly pieces.
Place the peanut pieces in a bowl and roll each bliss ball in them, coating them evenly.
When each ball has been coated, place them in the fridge to chill for 20-30 minutes, then serve.
Notes
Any leftovers can be stored in an airtight container in the fridge for 3-4 days.
Rosanna Davison Nutrition https://www.rosannadavisonnutrition.com/