With spring/summer clothes popping up in shops both online and in-store, I've been spotting a super range of denim shirts in a whole variety of shapes, styles and colours.
Only a few days ago I snapped up this pretty striped pale blue denim shirt with birds and flowers adorning its front, for just €15 in good ol' Penneys.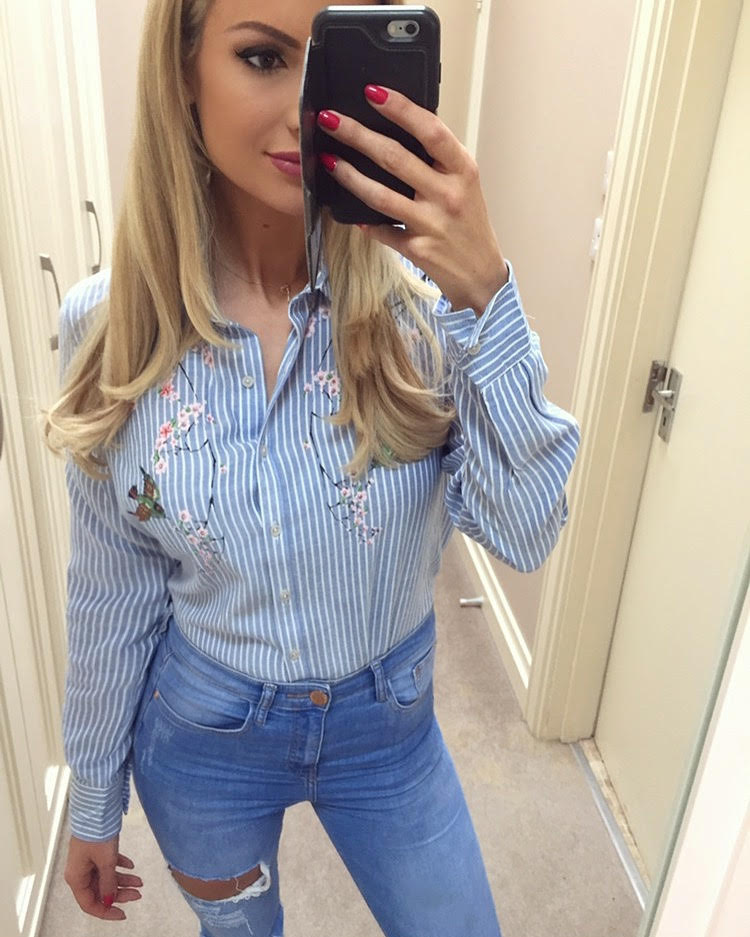 Denim shirts are one of my favourite transitional pieces for this time of year, as they're so easy to wear with trousers, jeans and skirts, plus they can be layered up with a little vest or cami top for added warmth. Let's be honest, it still feels like the depth of winter some days here in Ireland! Double denim has come full circle too, becoming perfectly acceptable as a fashion statement.
These are four of my fave denim shirts, all under €50:
Blue Blouse with Frills (€39.95)
These pretty frills caught my eye first, and I love the stylish ruched sleeves. This textured statement shirt would look great with a simple pencil skirt and heels.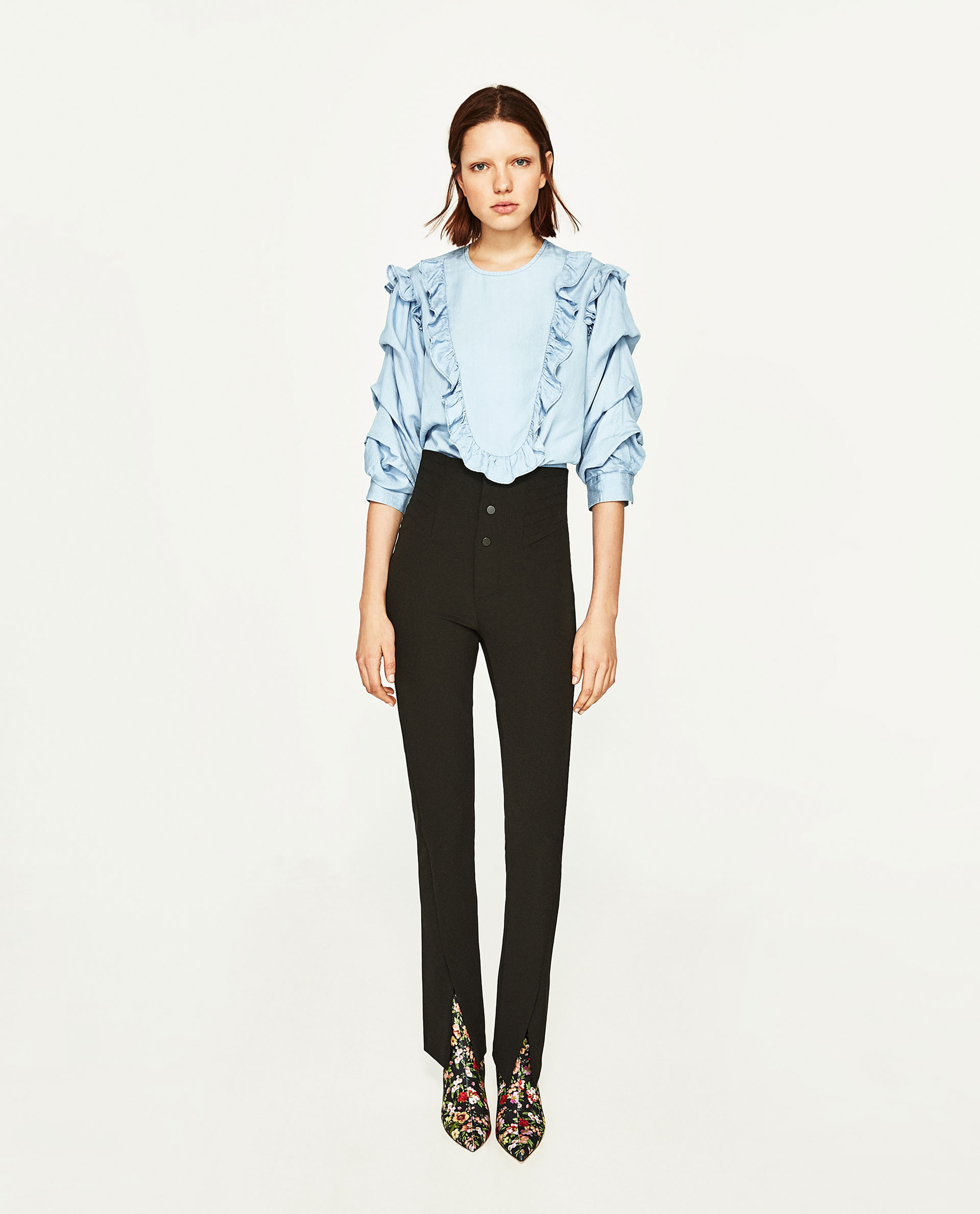 Braelynne Mid-Wash Denim Feel Shirt (€28)
It's more unusual to see a shirt in this darker denim wash, so that's why I included this chic shirt. I really like the sleeve details, and it would look gorgeous worn with white jeans and a pair of pretty pumps.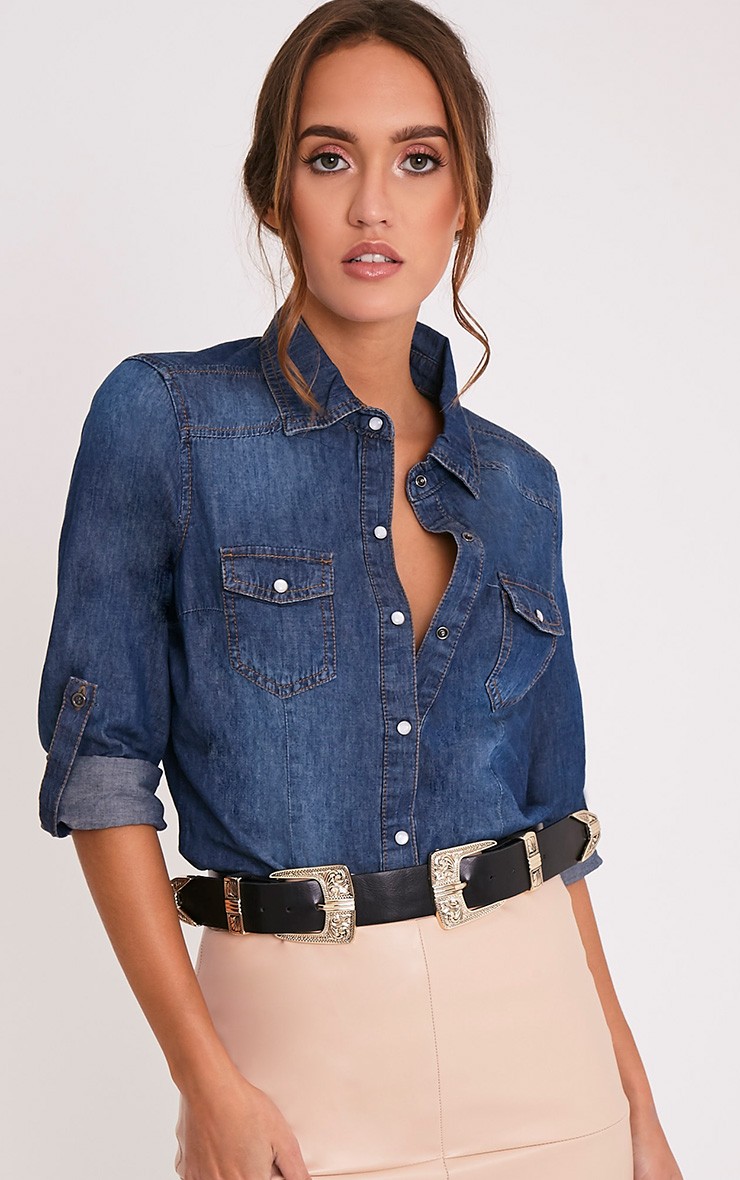 New Look Denim Frill Shirt (€33.32)
Another shirt boasting frill detail, I really like how it's worn fully buttoned-up to the neck. I would wear this with a faux-leather skater skirt and ankle boots for a night out.
Light Blue Oversized Denim Shirt (€45)
A gorgeous pale blue with a few well-placed distressed patches, this oversized shirt is the perfect relaxed, casual weekend top to wear with skinny jeans and an old pair of Converse.