I'm getting the final bits and pieces together for my summer hols next week, stocking up on SPF and skincare products, flips-flops and sun hats… and I couldn't resist buying this tropical palm tree embroidered tassel clutch bag (€37)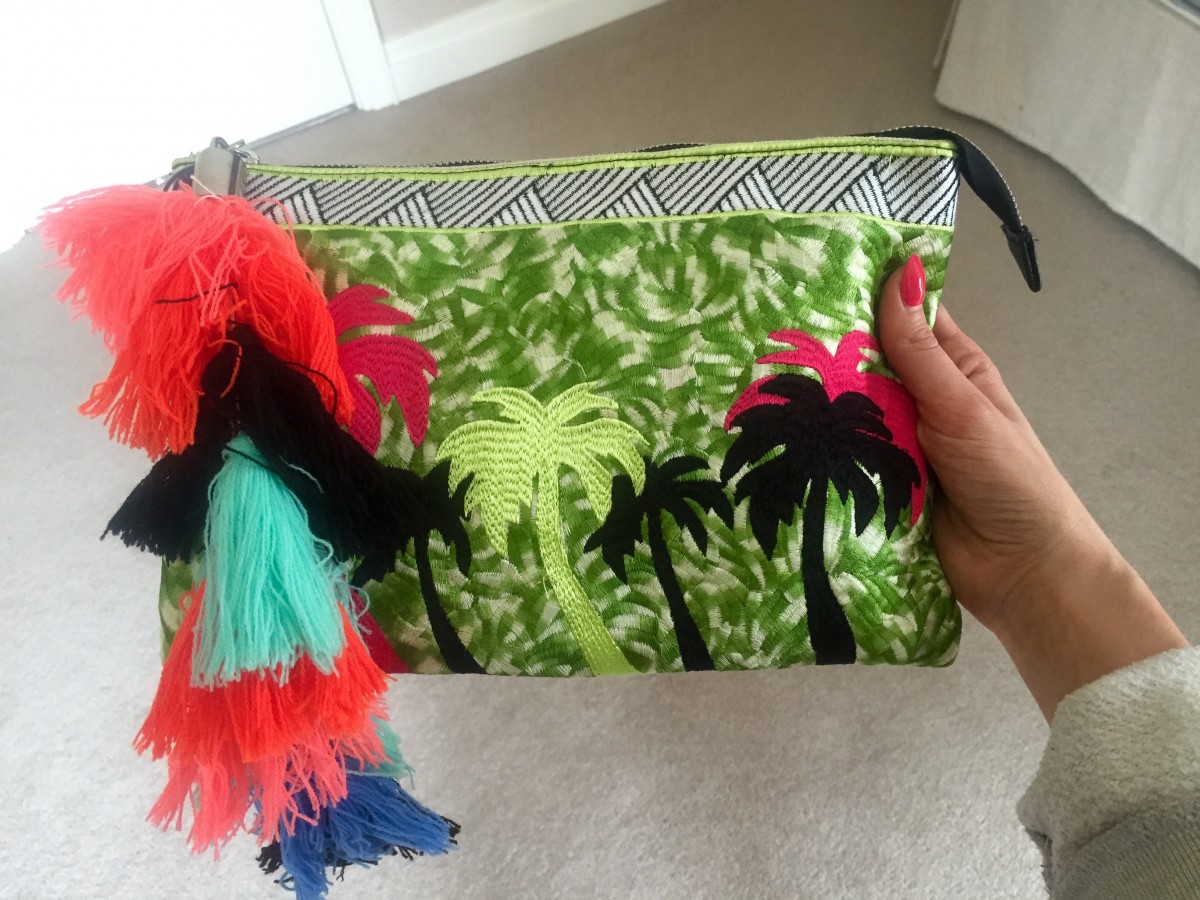 So fun!
It's perfect for our holiday because we're fairly restricted with the amount of luggage we can carry. I'm usually far too liberal when it comes to packing… it's nice to have a choice, right?! But this time, I'll have to bring only what I know I'll need. Decisions decisions!
Plenty of bikinis, some kaftans, a pair of shorts and a few floaty dresses for the evenings should do. But I'll have to limit accessories, like bags and shoes to the bare minimum, which is why finding a cute bag that can be worn with everything is a good idea!
My summer wardrobe is always full of bright jewel and citrus colours, so this clutch will pretty much go with everything. It's also super light and big enough to fit all the essentials.
Apart from a versatile evening bag, a sturdy beach bag is always a good investment, whether you're hitting the pool or beach. I always look out for one big enough to stuff in a towel and spare bikini, with a small inside pocket for phone, money and keys.
Again to save space in my luggage, I'll use a beach bag to travel with too. So I look out for one that will easily double as a stylish tote for the plane.
I recently picked up this spacious white stripe drawstring beach bag (€55) for going away next week, as I really like the colours and gold details. It will easily fit the extra layers, passport, makeup, book, headphones, eye mask, drinks, snacks, tea tree oil, hand sanitiser and all the other random things I bring on board with me!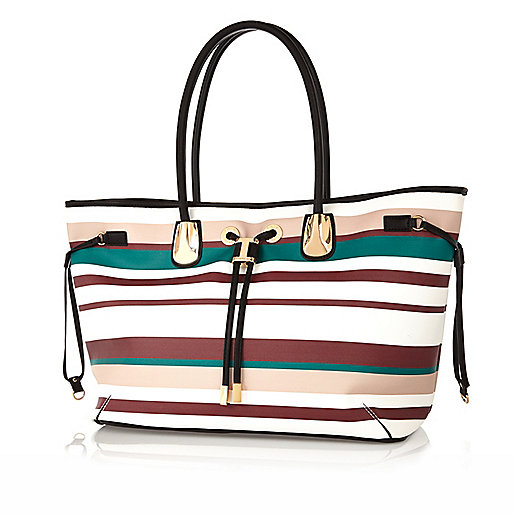 With holidays and versatile packing in mind, here are three more great summer bags I've spotted recently:
1. This Erin Zig Zag Beach Bag is only €19 and I love the funky zig zags! It's really eye-catching and would look great for travelling with a pair of white jeans or denim shorts and wedges. It's got plenty of space inside and the silver straps add a bit of glam. I like this bright pink, but it also comes in black.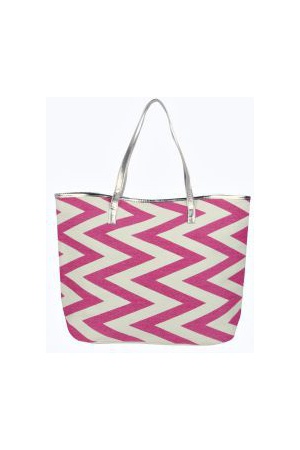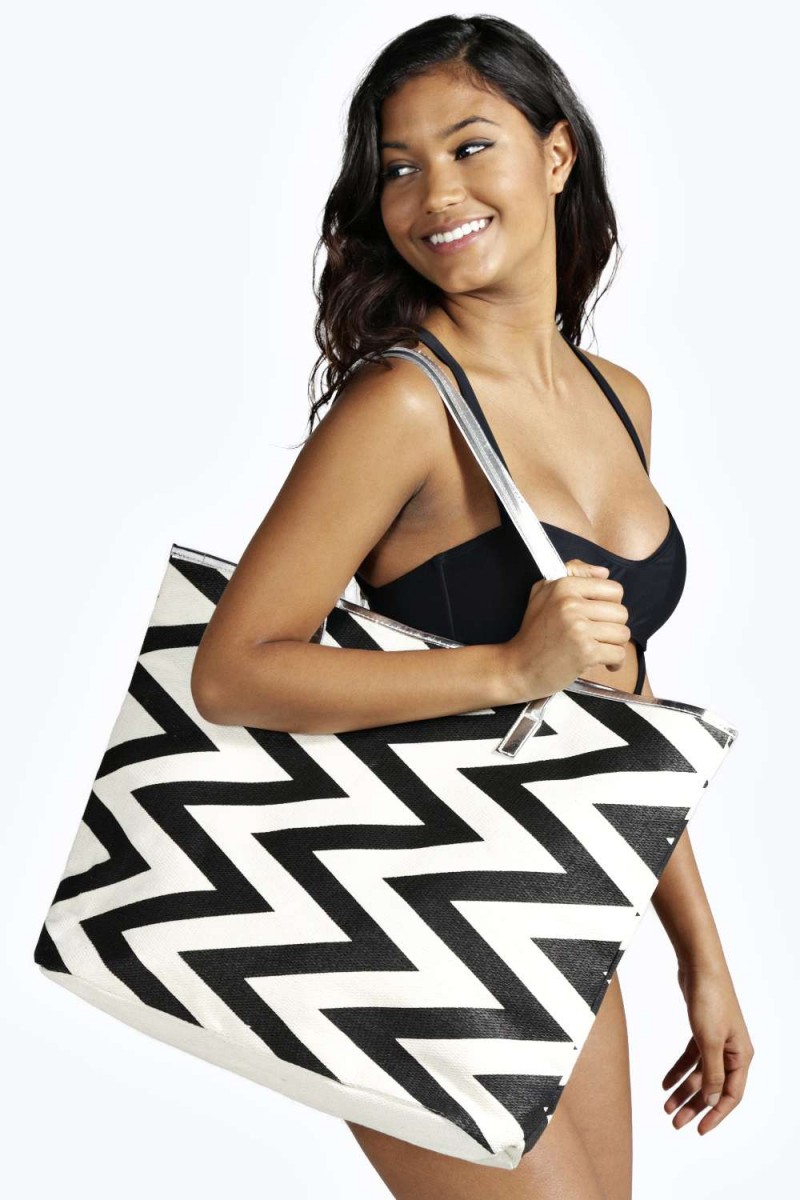 2. Watermelon Clutch from ASOS (€20.55)
How cute is this!!? Watermelon is the ultimate tropical summer fruit, and this bag makes a super fun holiday accessory. It will hardly add any weight to your suitcase either. Win!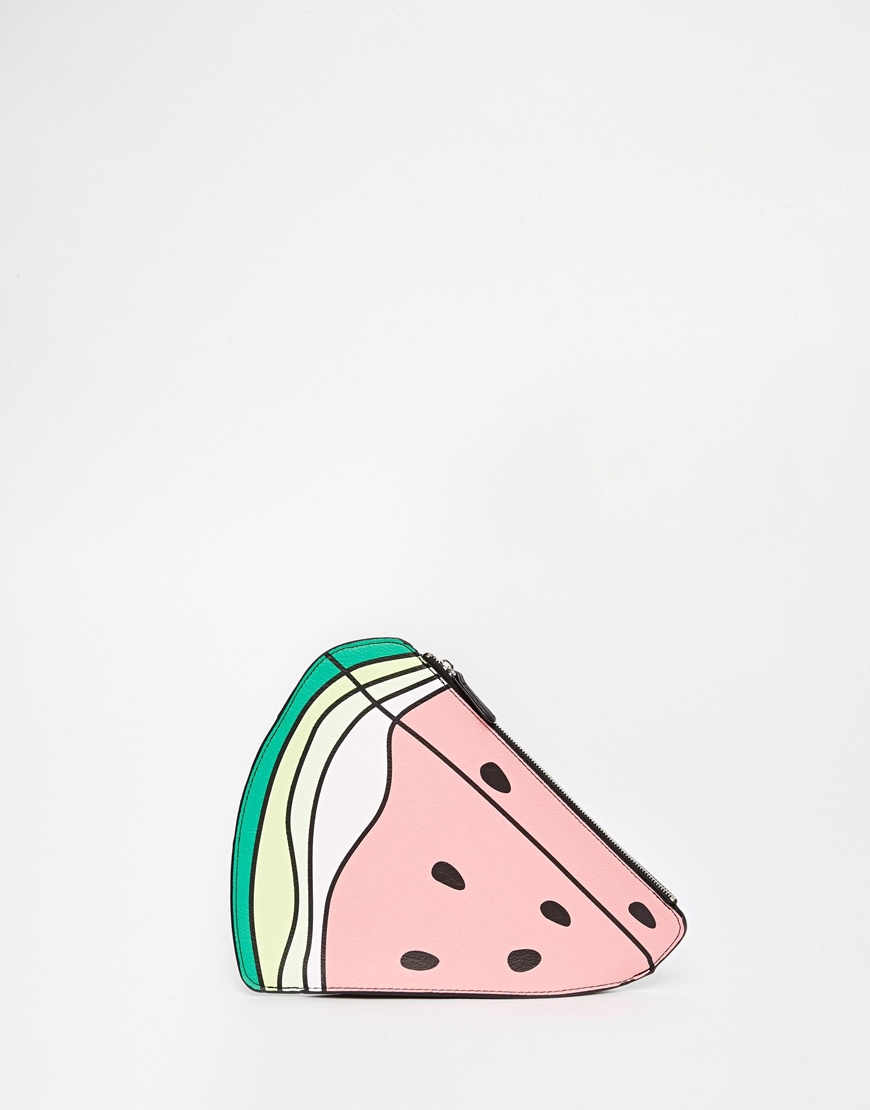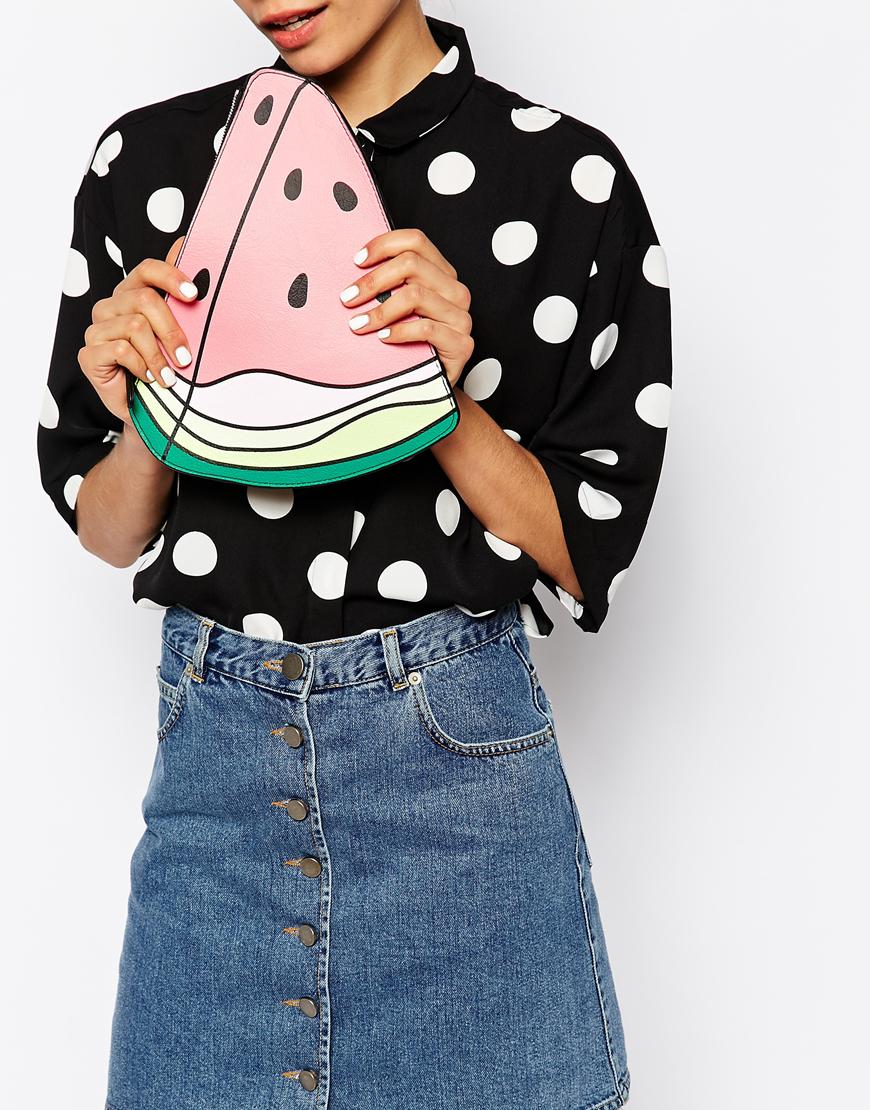 3. Feast Ice-Cream Clutch Bag (€27.50)
I think I'm really a 10-year old stuck in an adult body, because I couldn't resist picking this great Feast clutch! Perhaps there's a hefty dose of nostalgia involved too, because this was one of my favourite childhood ice-creams 🙂 You can totally get away with bags like this on holiday, and it's guaranteed to get you noticed at the pool bar!