The weather this month so far in Dublin has been surprisingly mild during the daytime, so people may not be thinking too hard about their winter wardrobe just yet. But I always find that early October is a really good times to invest in a winter coat to take you right the way through autumn and winter. They're relatively fresh in the shops now and there's plenty of choice, colours and prices.
However, I tend to spend that little bit more on a decent warm coat because I'm happy to spend less on everyday staples like jeans and t-shirts.
Here I've selected four of my fave winter coats and jackets to keep you snug as the autumn chill approaches…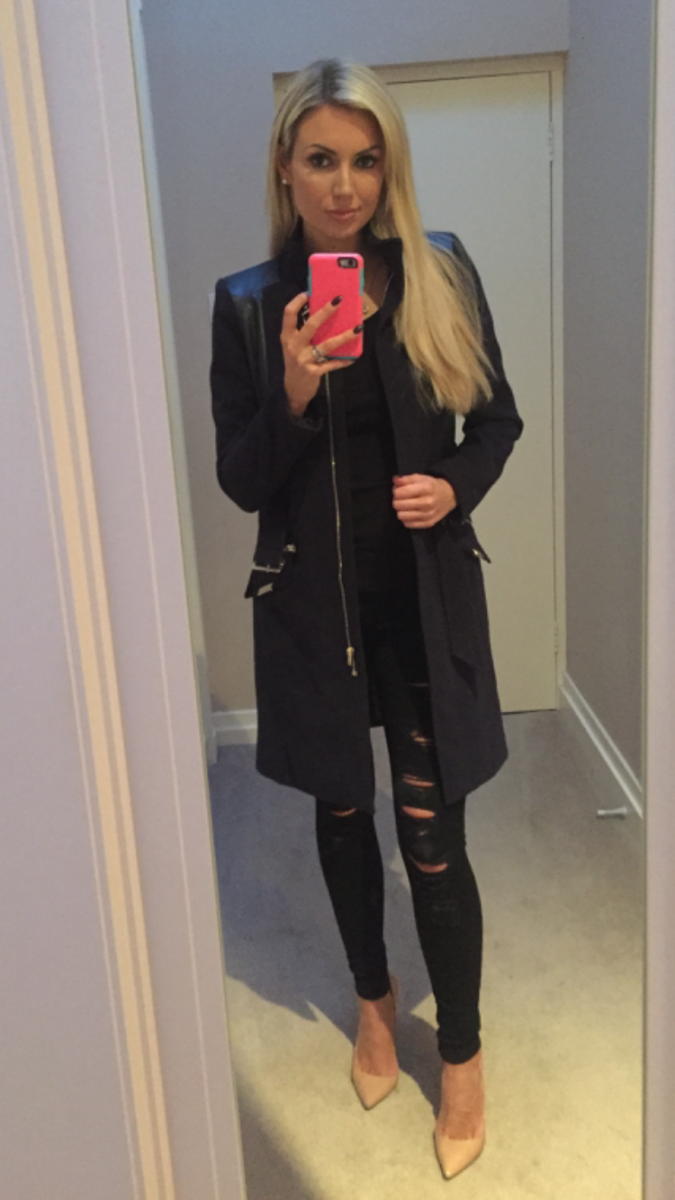 1. The zip details on the side pockets and the chic faux-leather on the shoulders of this stylish navy structured belted military coat (€127), caught my eye first….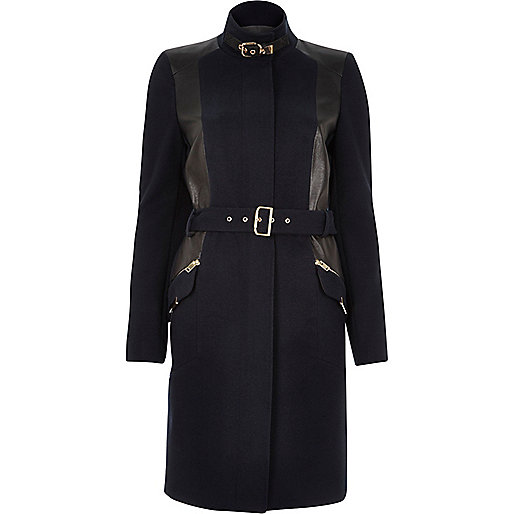 It's warm and streamlined without feeling bulky, and the belt really helps to cinch in your waist and give a great shape to your body. The versatile navy also makes a great alternative to black. I'm definitely guilty of living in too much black over the winter months!
If I'm wearing dark shades, I love to add a splash of colour with my accessories, whether it's a bright scarf, bag or a statement necklace. But in this case, I loved how the pop of bright pink from my OtterBox Symmetry Series phone case (available at Vodafone stores for €29.99) added a bit of fun to my outfit!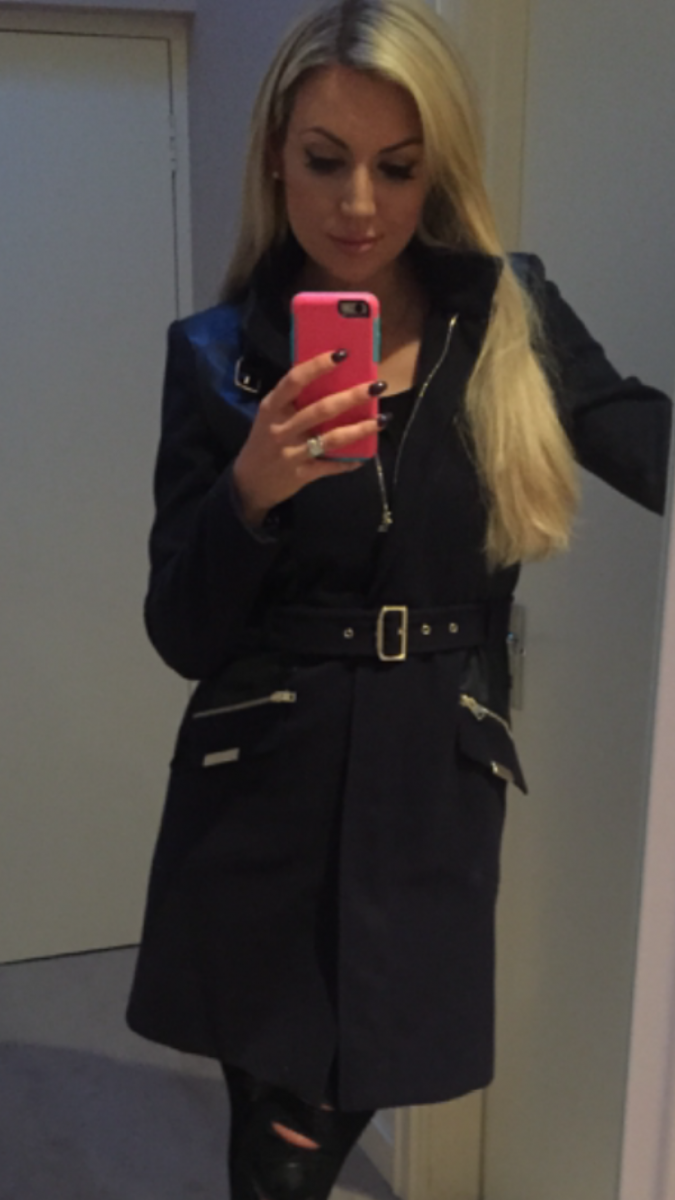 2. I'm a little bit obsessed with this long biker parka jacket (€127) and it was the perfect outdoorsy coat for our recent weekend spent enjoying the falconry and walks at Ashford Castle!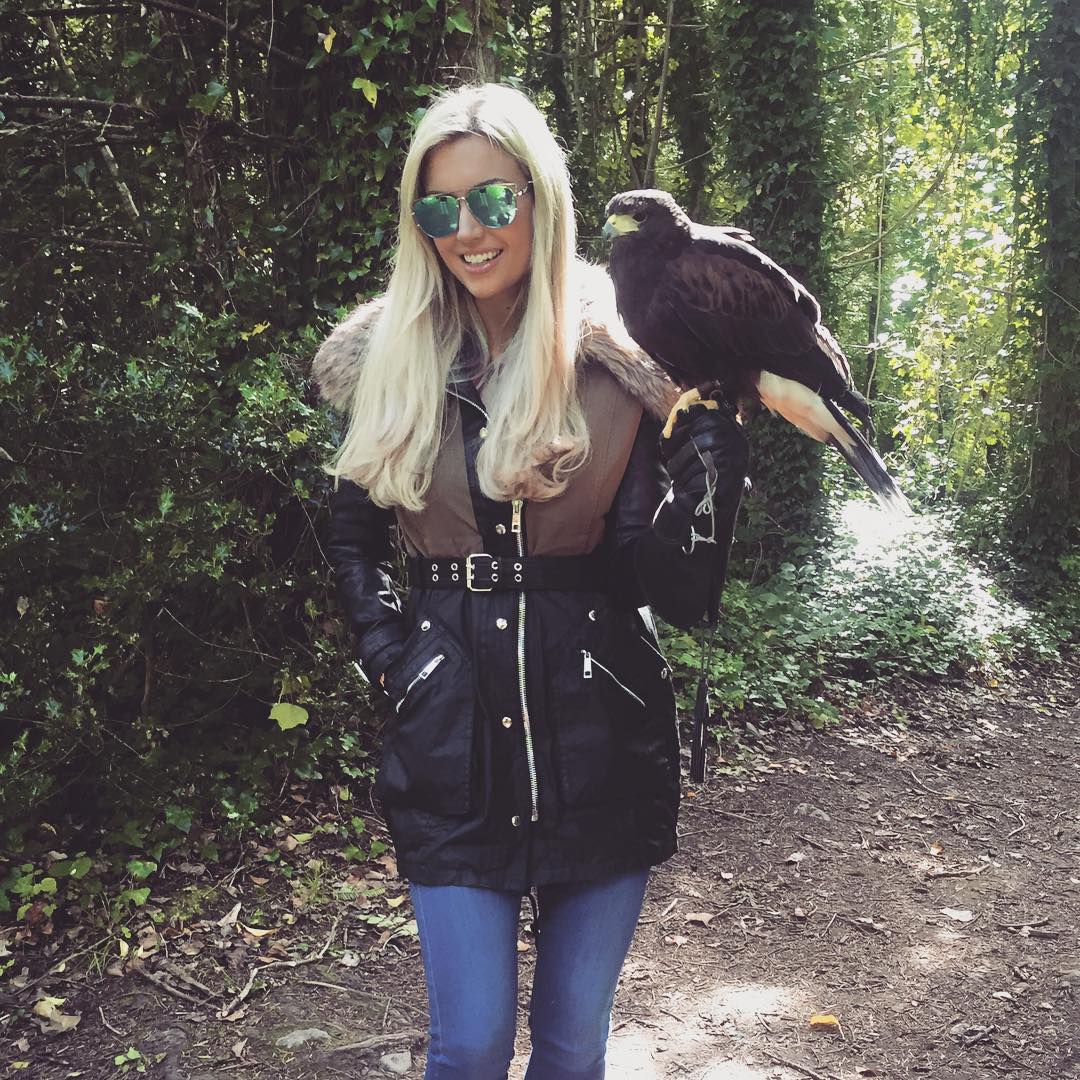 Again, it has the cool faux-leather effect on the sleeves, plus a cosy faux-fur collar and a belt to flatter every type of figure. I also really like how it skims over your hips and bum and is long enough to keep you cosy. If I'm going to a match or event outdoors, I'll always wear a longer jacket for the extra warmth under you when you're sitting down.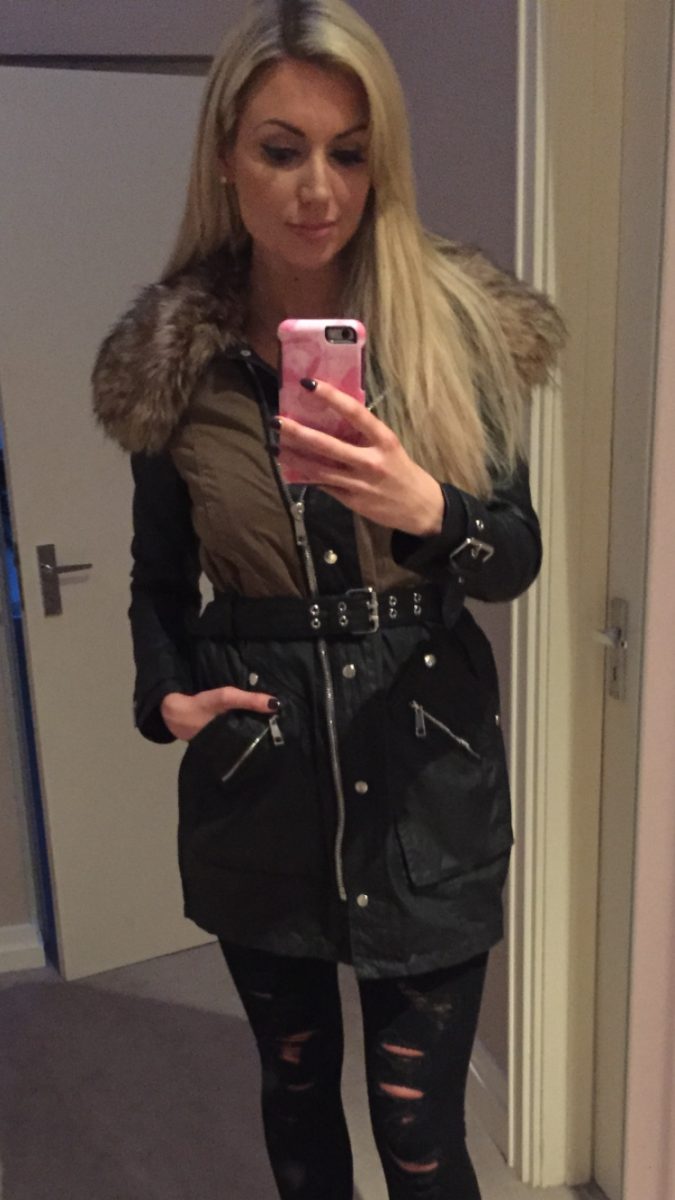 3. A cosy camel coat like this belted robe coat (€113) is the perfect winter warmer, and will go with everything, from jeans and heels to skirts and dresses.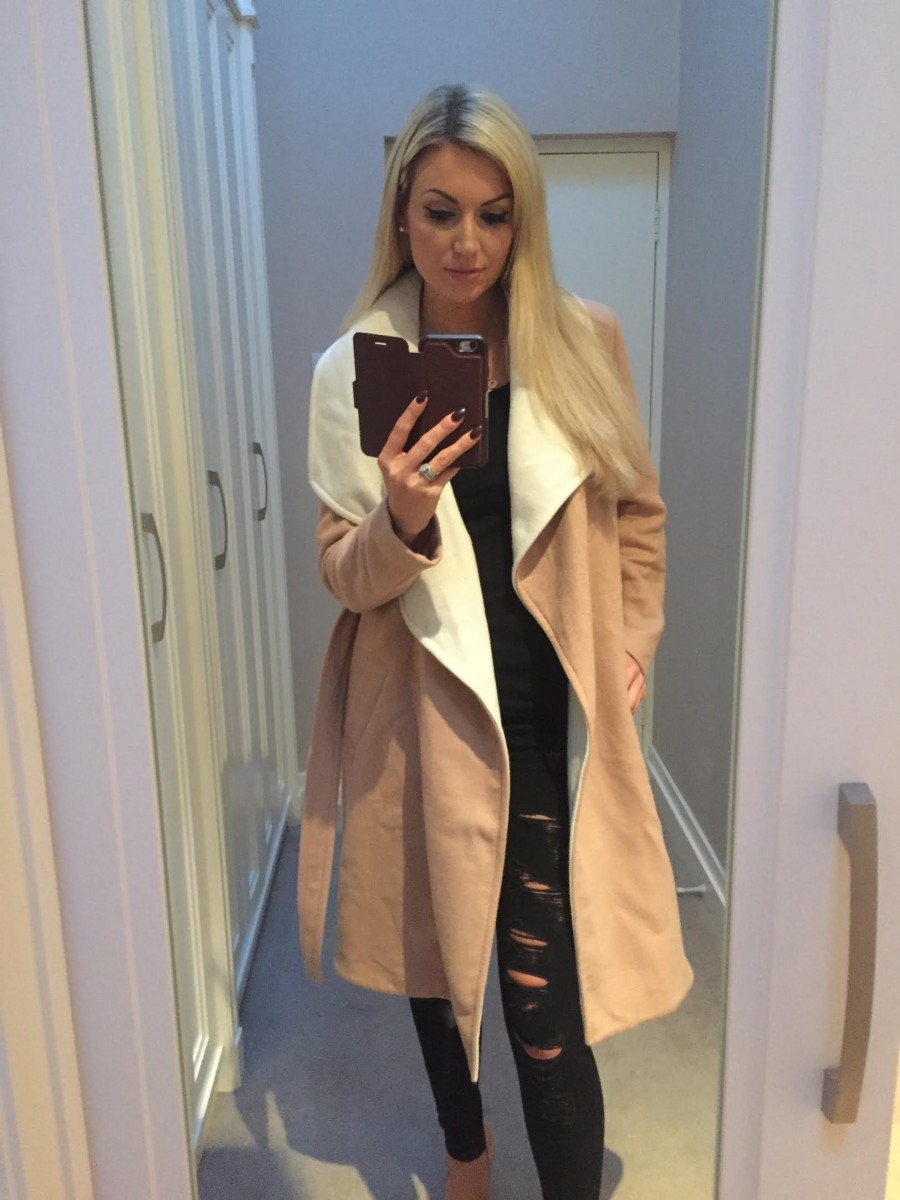 It's ultra sophisticated and hangs so beautifully, whether open or belted. I love the oversized lapel in the contrasting neutral shade for an extra injection of grown-up glamour. The colour also ties in well with my phone cover! I've been using this OtterBox Strada case (€49.99) on my iPhone 6 for a couple of months, and I love its portfolio-style case with a handy magnetic latch, which boasts a really solid cover to properly protect your phone. And mine has been dropped a few times!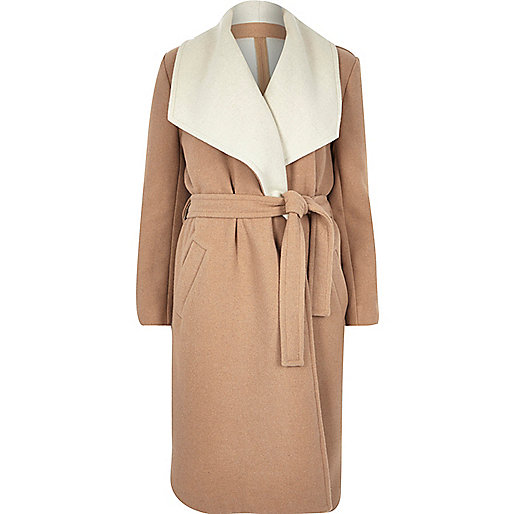 4. This dark brown belted shearling jacket (€80) is a really unusual piece… not quite a jacket and not quite a cape, but super cosy thanks to the dark brown faux suede lined with snug faux shearling.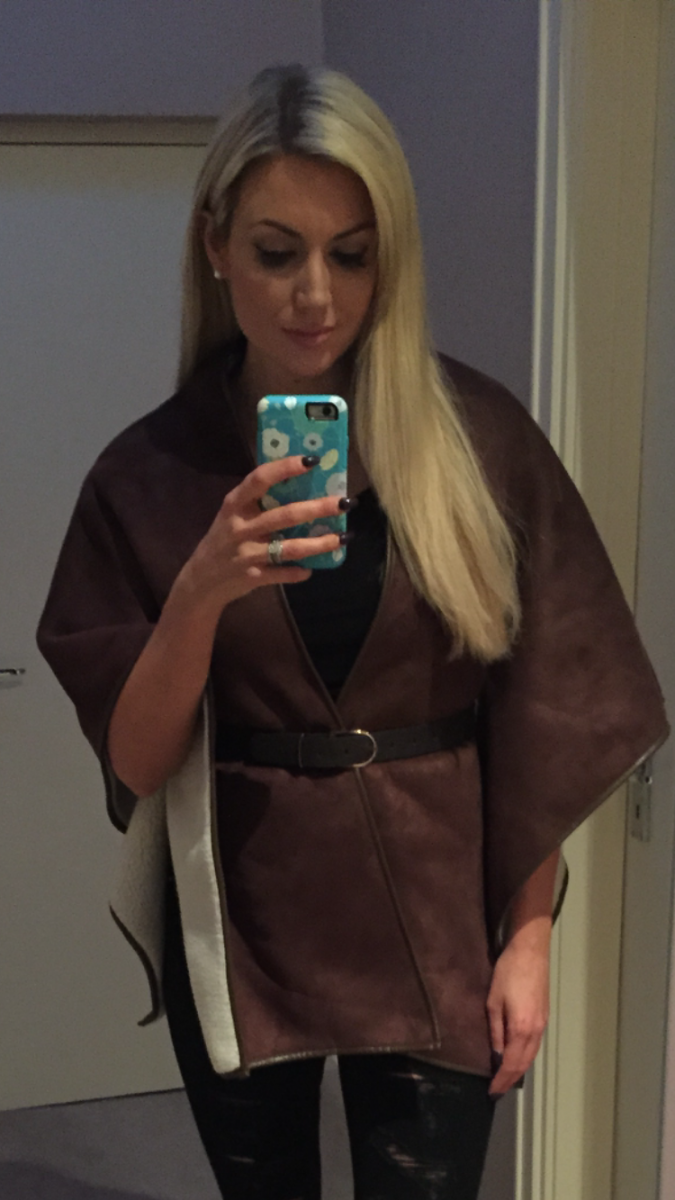 It really dresses up jeans and boost with a cool heritage-inspired feel, and the matching belt pulls it in at the waist so it doesn't look too bulky on petite figures, and skims cleverly over hips and bums. This blue floral OtterBox symmetry case adds a fun 70s vibe, which I've been spotting all over the shops this season!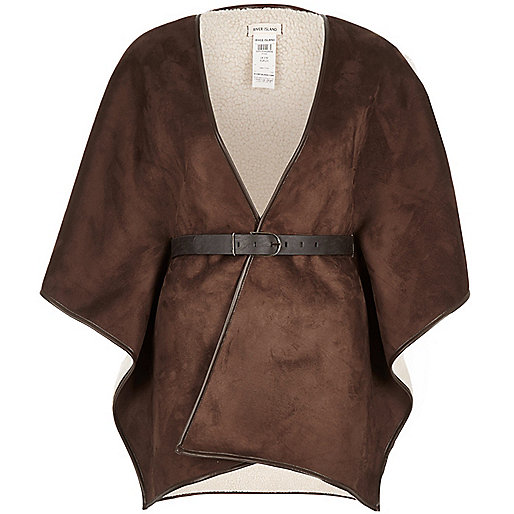 My jeans here are the black super ripped Molly jeggings (€55), which are really stretchy, soft and comfy. I love the extra ripped detail, as most jeans just have tears on the knees, and they look great with flats for daytime and killer stilettos for night 😉