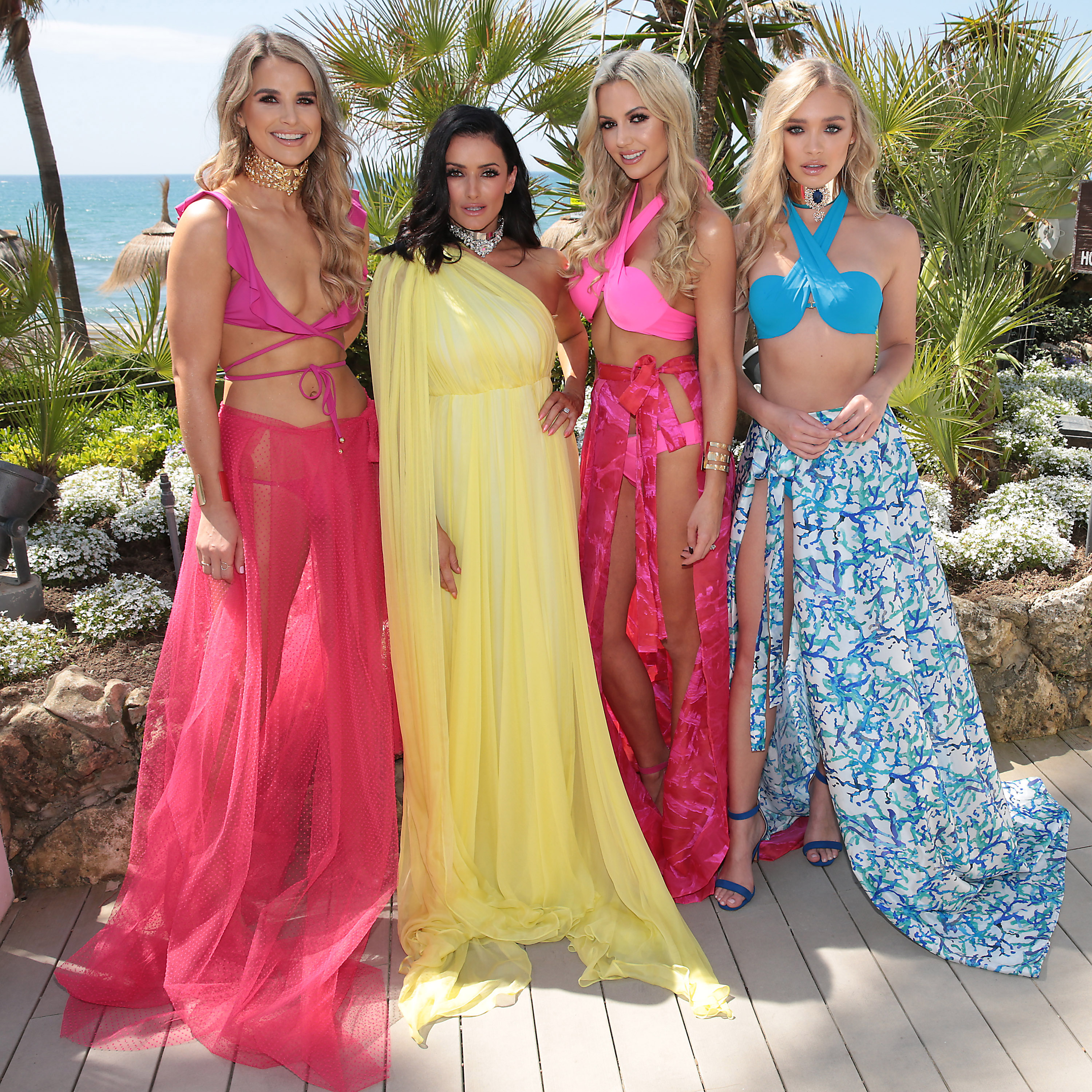 Despite the clear, sunny weather and blue skies Ireland has been enjoying all week, I'm still dreaming of this warm sunshine!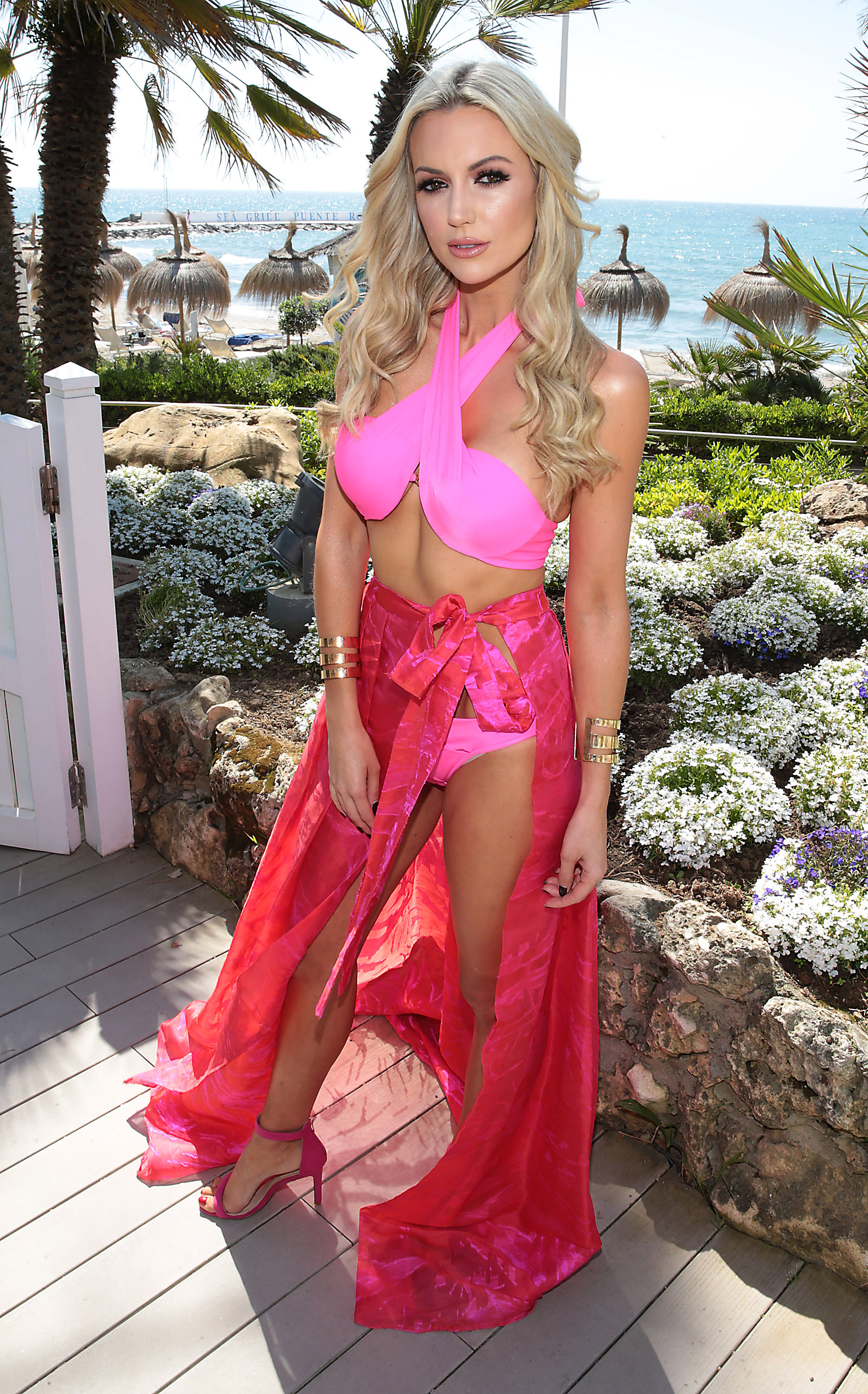 At the end of last week, I was lucky enough to jet off to Marbella in southern Spain for a whirlwind 24-hour trip. I checked into the chic Puente Romano Hotel late on Thursday night, and woke bright and early to begin the transformation in hair and makeup for the couture beachwear fashion show by Irish/Italian swimwear designer Virginia Macari.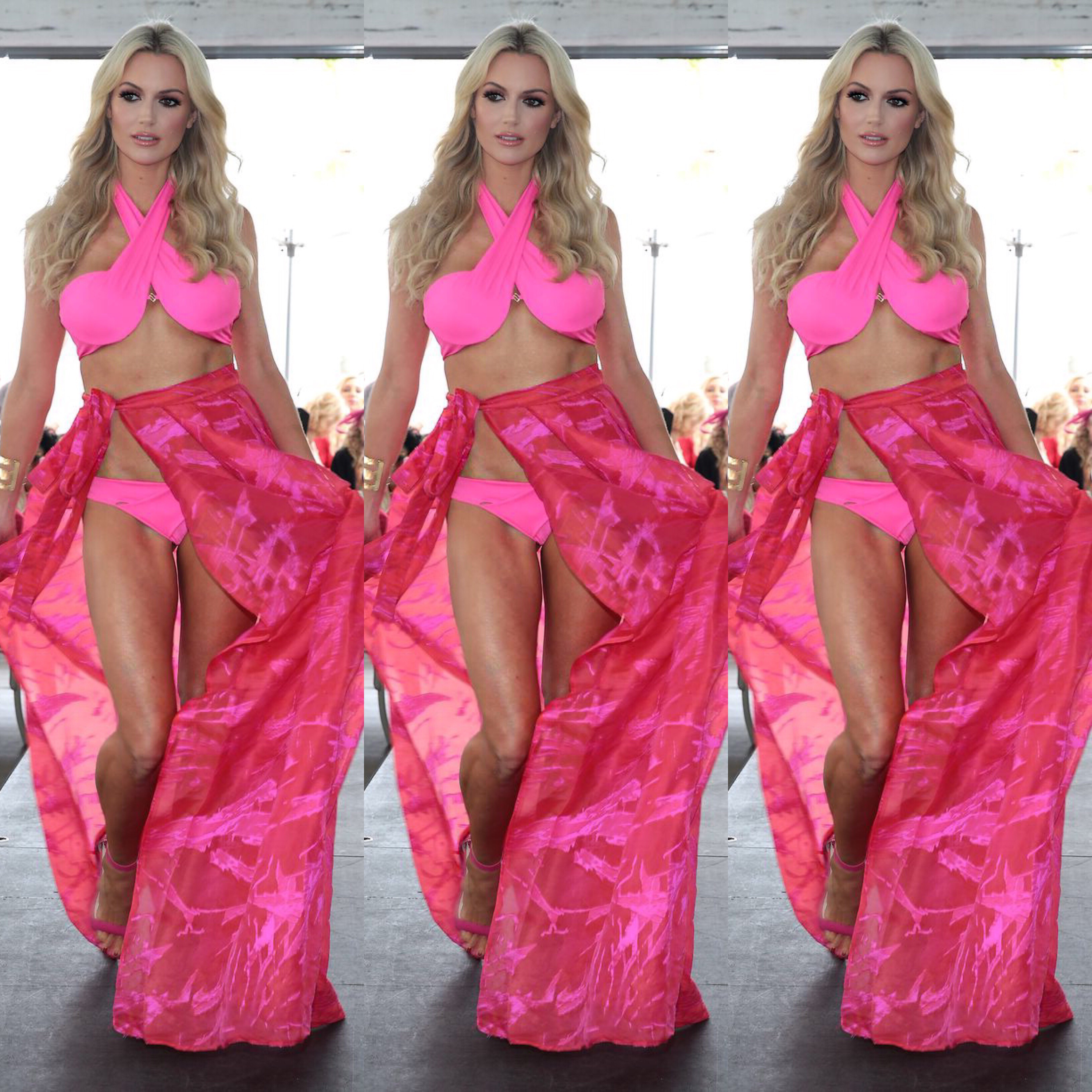 Joined by gorgeous Irish model and DJ Vogue Williams, and UK model Roxy Horner, we posed for a few pics with Virginia before starting the fashion show alongside a stunning group of Spanish models. My first outfit was this incredible pink bikini with a floaty full skirt – to somewhat cover my modesty!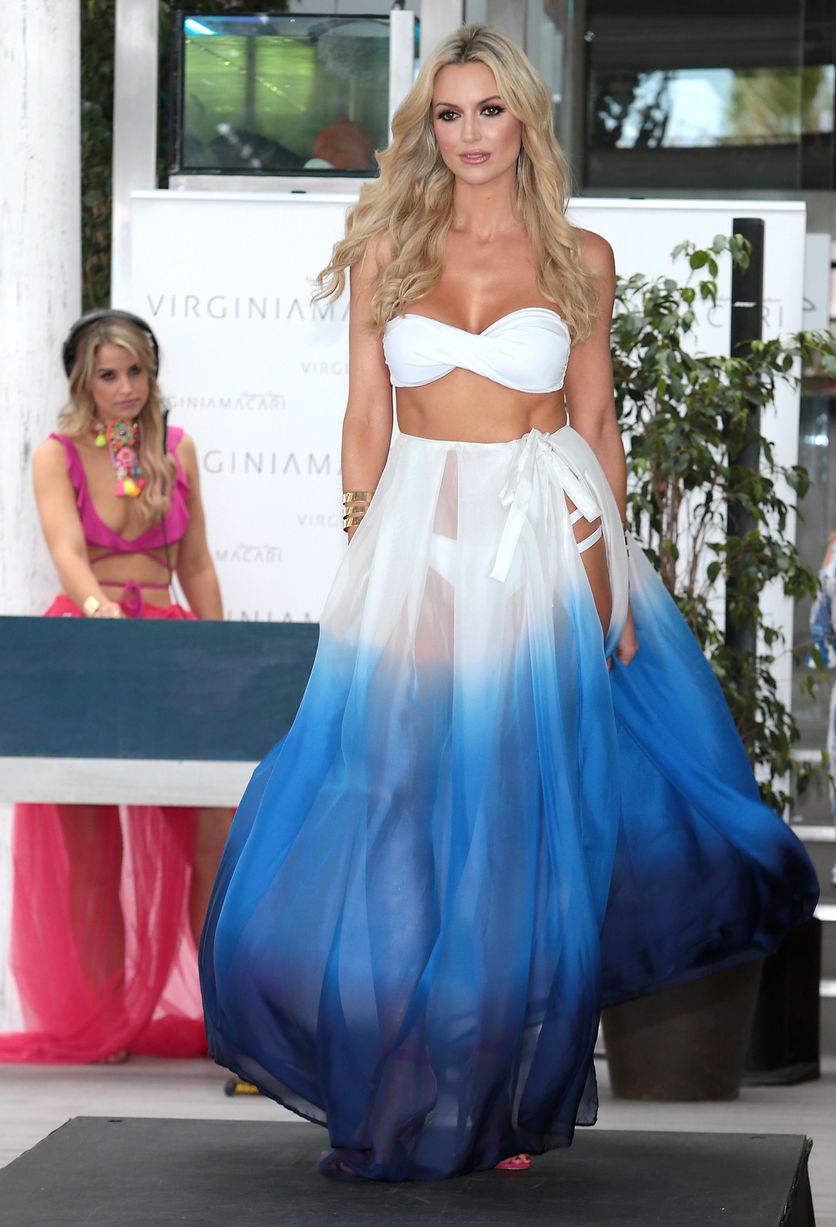 Next, I popped on a black bikini and a long, glittering, see-through dress, finishing up with this vibrant blue skirt and white bikini. What I love about Virginia's beachwear is that it makes you feel utterly glamorous. The soft, high-quality fabrics don't dig into your skin, and I felt really comfortable in it… despite being in a bikini in front of hundreds of people!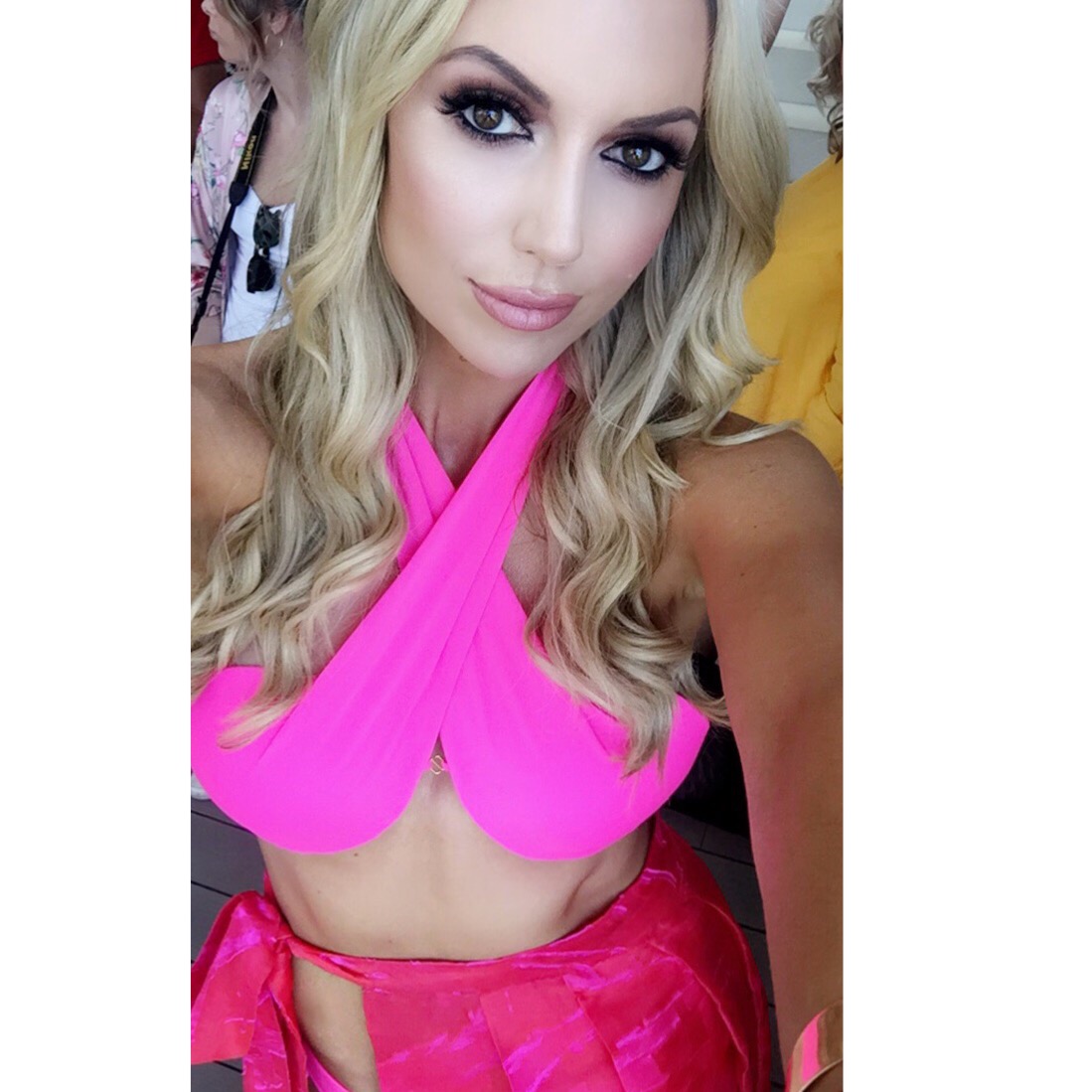 My makeup was done by the talented Katie Bishop, who had flown in from the UK for the occasion, and she focused on using plenty of browns, golds and bronzes on the eyes. Katie also added long lashes to help our eyes really pop for the cameras on the catwalk.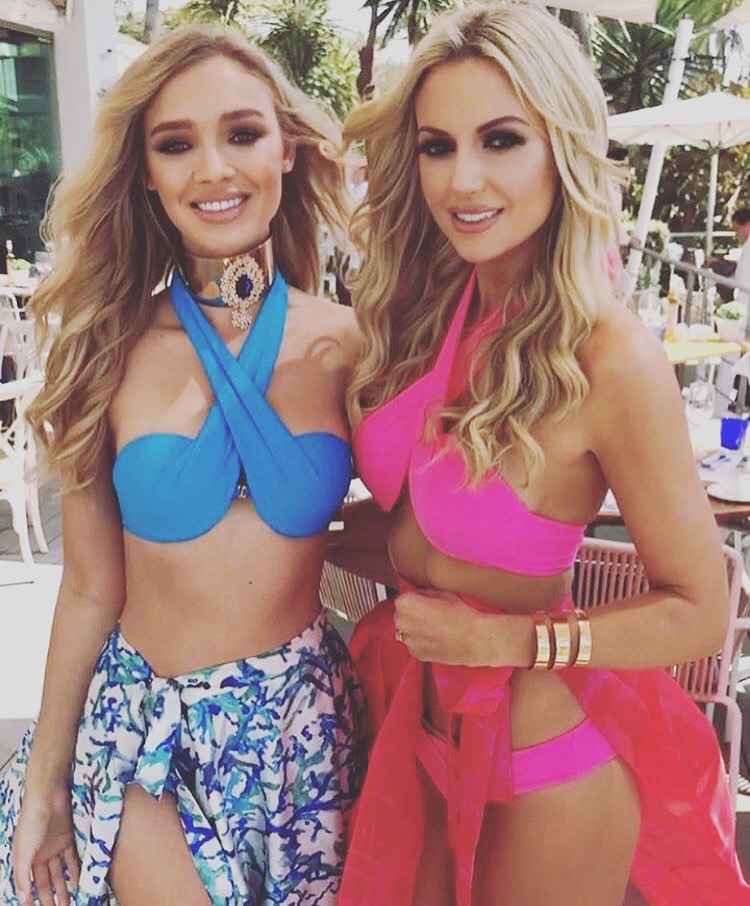 With some chunky gold jewellery and a sweep of shimmering bronzers across collarbones and down shins to catch the light, we were show-ready! It felt like it flew by in a flash, but the atmosphere backstage with the girls and in the venue was incredible, making it a truly brilliant experience.
Thank you for having me Virginia, and huge congratulations on your beautiful new collection!
Rx