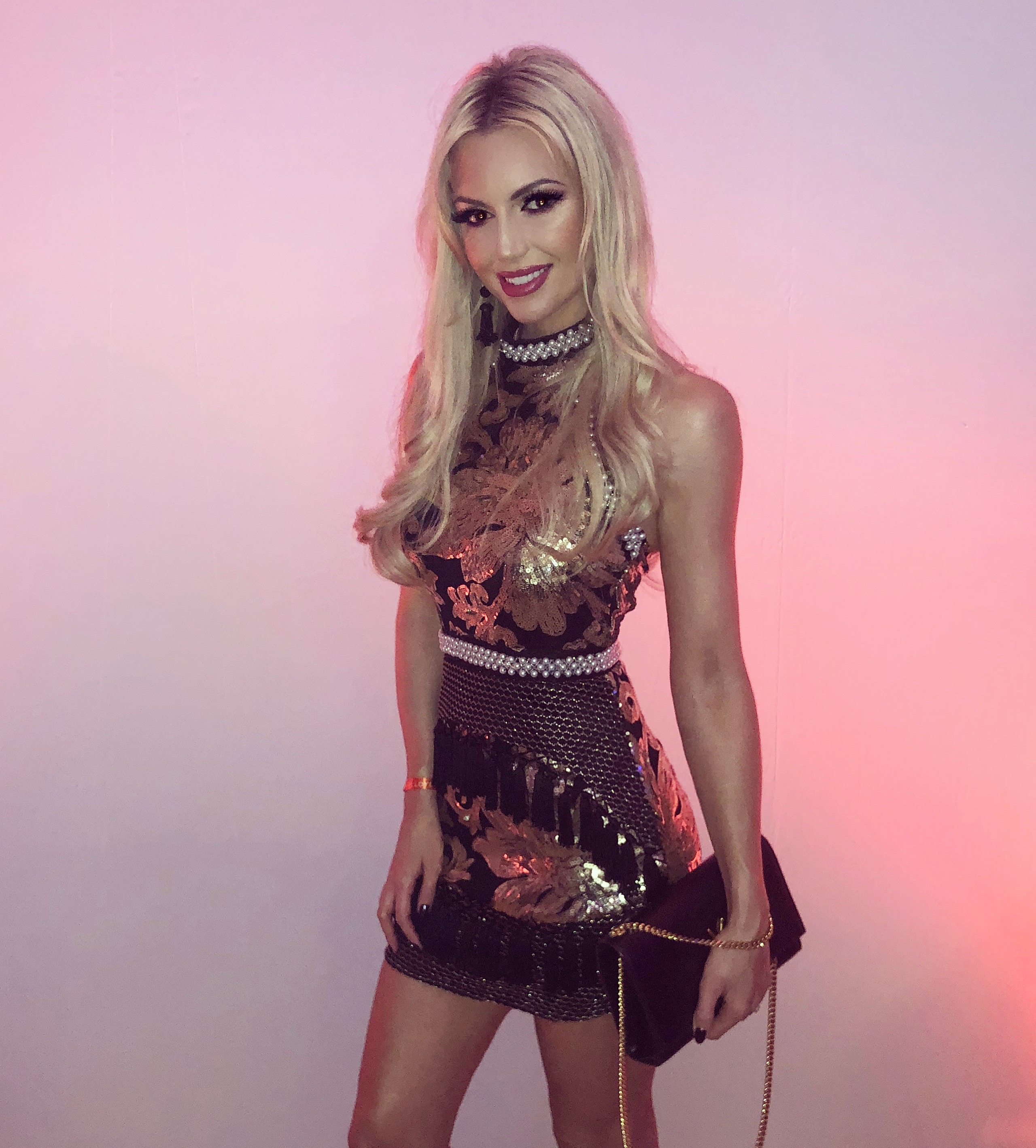 At the beginning of this week, I dragged myself out of bed at the pretty uncivilised hour of 4am to be at the airport on time for my flight to Hamburg. Thank goodness for Butler's coffee at the airport is all I'll say! A few gulps of that and you're wide awake, ready to face the day 🙂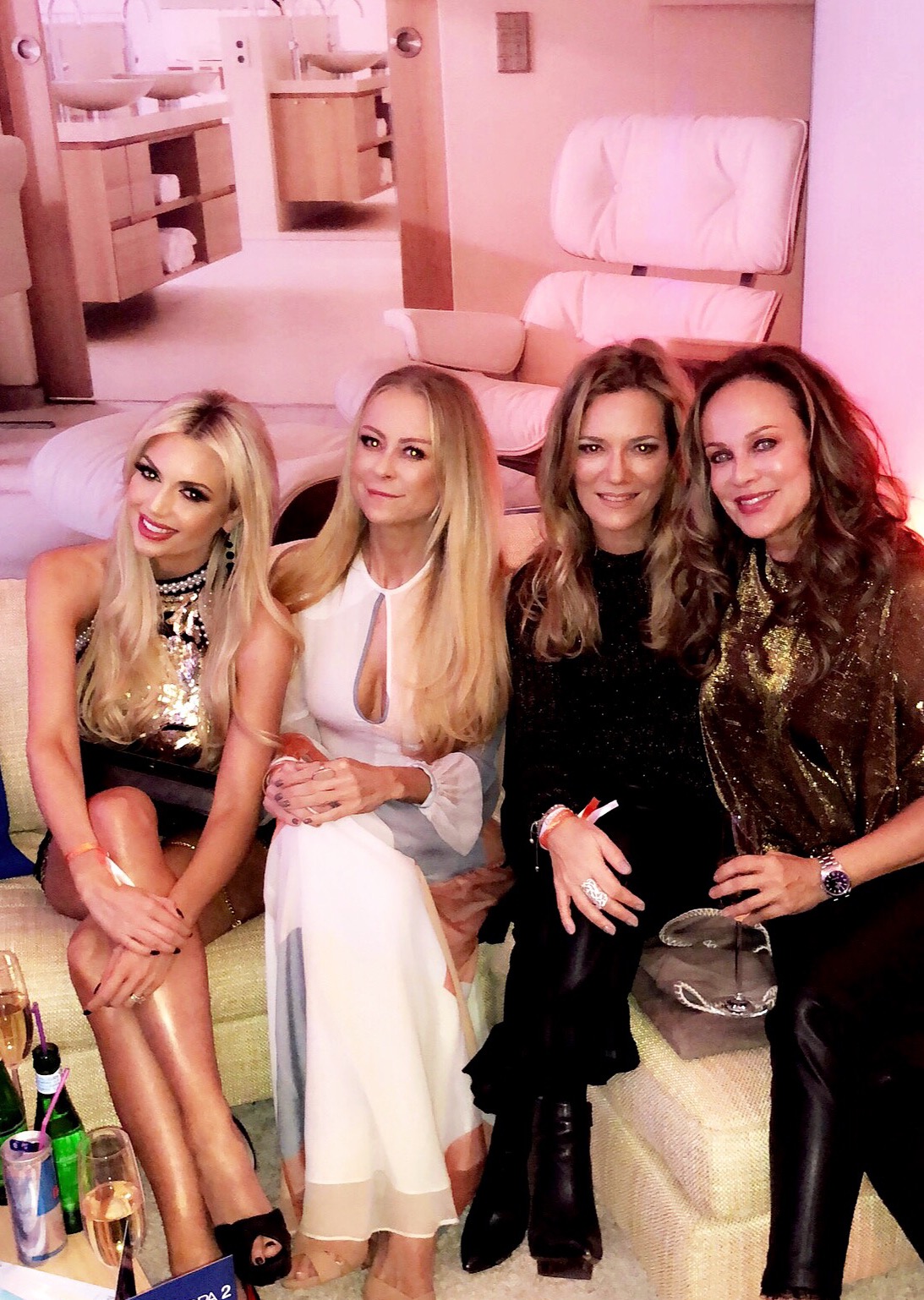 As the name suggests, Movie Meets Media brings together some of Europe's biggest movie stars to mingle with the media and high-profile businesses in the chic Hotel Atlantic Kempinski close to Hamburg's city centre. It's a biannual event, with the first one held in June in Munich.
Arriving so early into Hamburg meant that I had the whole day to relax before the event, which was pretty nice! I made full use of the comfy hotel bed for a quick power nap before wandering the streets in the gloomy weather, admiring the bright lights and mulled wine smells of the traditional Christmas markets. There may have been a little look in Zara too 😉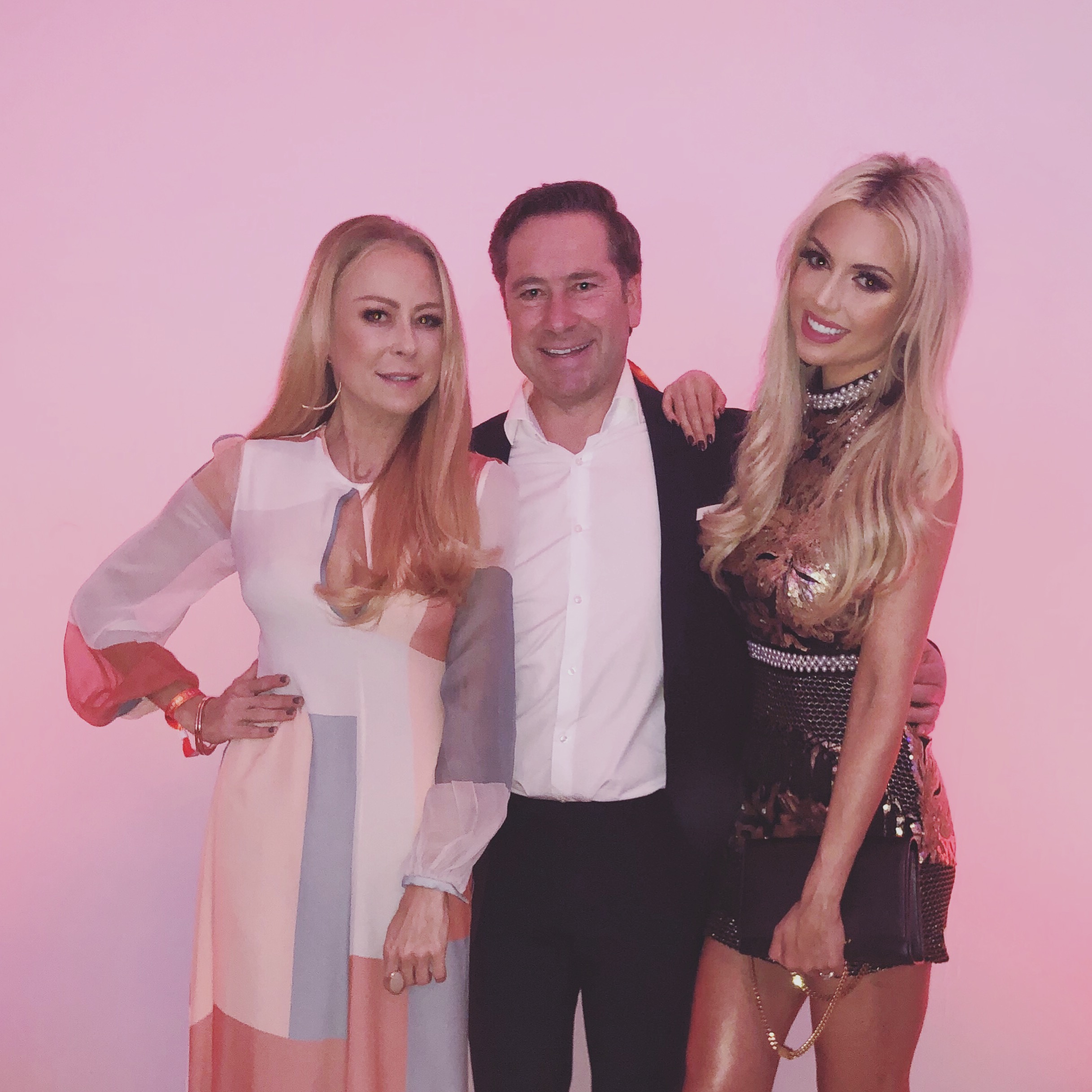 That evening, I met up with my German manager and a few more of his clients to make our way into the event. Already bustling with a few hundred guests, we walked the red carpet, did a number of TV and press interviews before finding a corner to perch in for the evening.
As Christmas is just around the corner, I'm all about the sparkly party dresses right now! I thought this sequin black and gold mini dress from Pretty Little Thing (ON SALE for €78) was perfect for the event and makes a gorgeous festive outfit. I love the high neck, low back and pretty pearl details around the waist and neckline. It received so many compliments on the night and I felt great wearing it too. It needs minimal accessories – I just opted for a black bag and pair of killer heels. Having almost 30% off it helps too! 😉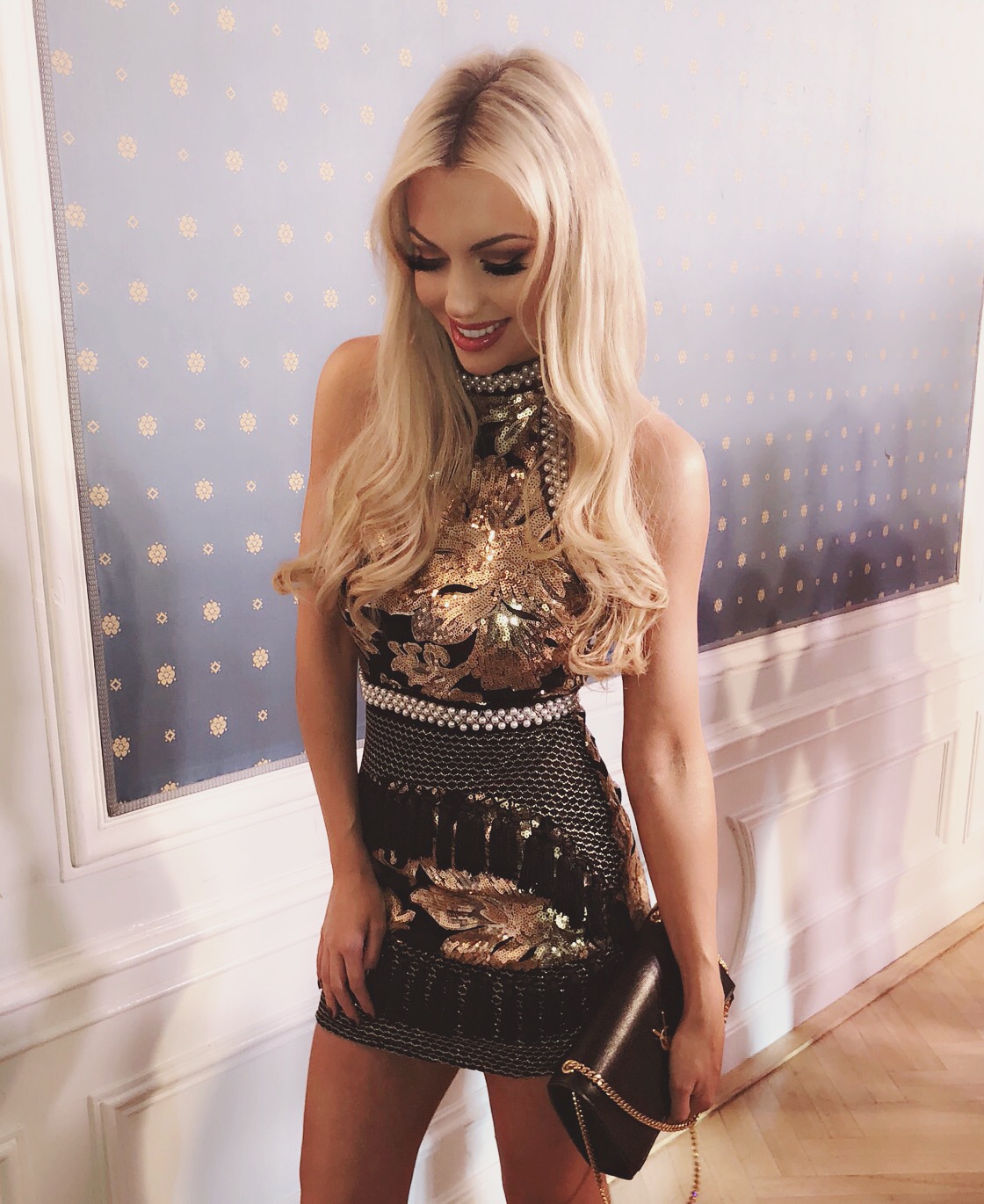 As always, my tan is the TanOrganic Self Tan Mousse for a gorgeous golden glow even in the depths of winter! It's certified organic, cruelty-free and vegan friendly.