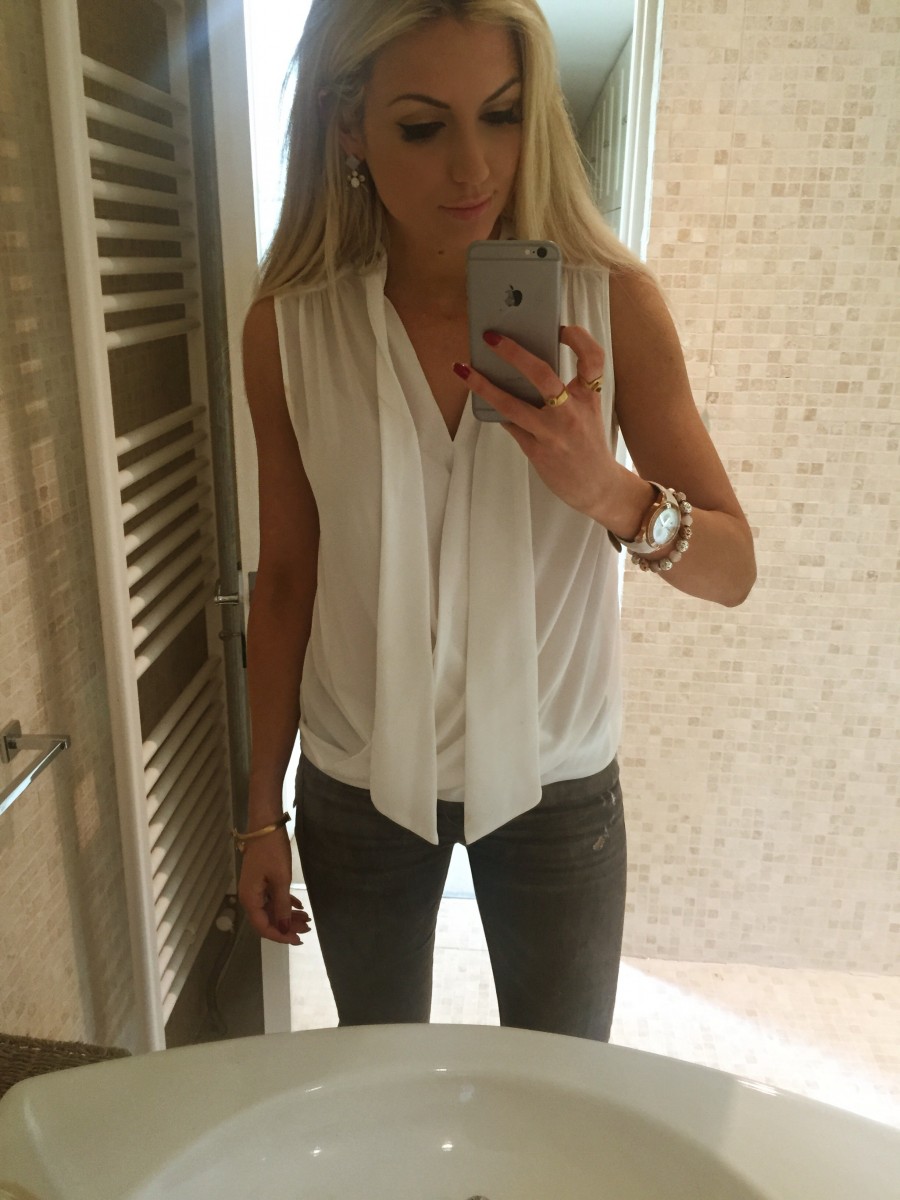 Earlier this year, I noticed wrap front tops cropping up in all of the high street shops. I decided to buy this white River Island version (€35), which I ended up wearing for my Eat Yourself Beautiful book shoot and I've worn it sooo many times since!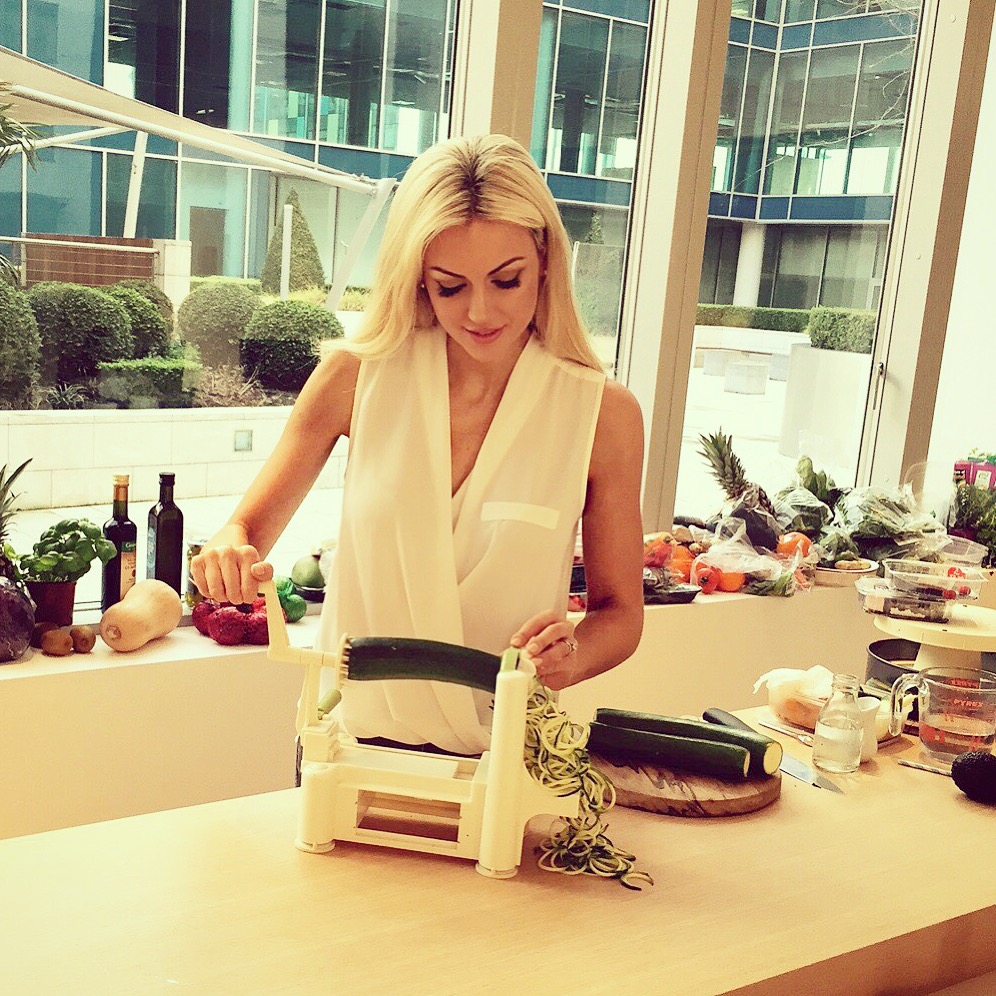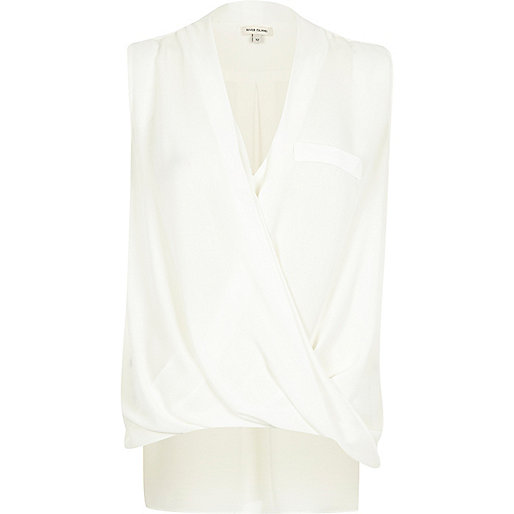 They're the kind of top that you may easily pass by on the hanger because they look kinda floppy and shapeless on the rail! I bought mine without trying it on as I was in a rush, and I was delighted with its shape once I wore it. Any of the wrap front tops that I've tried on all sit really well, and tend to flatter any body and bust shape.
But what I really love about this top shape is that they easily conceal your midriff on days when you're feeling a little bloated. And today was one of them for me! The food at the wedding I was at yesterday was so delicious that I ate loooooads, and despite all the dancing afterwards, I felt a little bit bloated this morning. Hey, that's part of the fun of a wedding!
But instead of putting on a big scarf, I just popped on this white wrap front top from River Island, €40!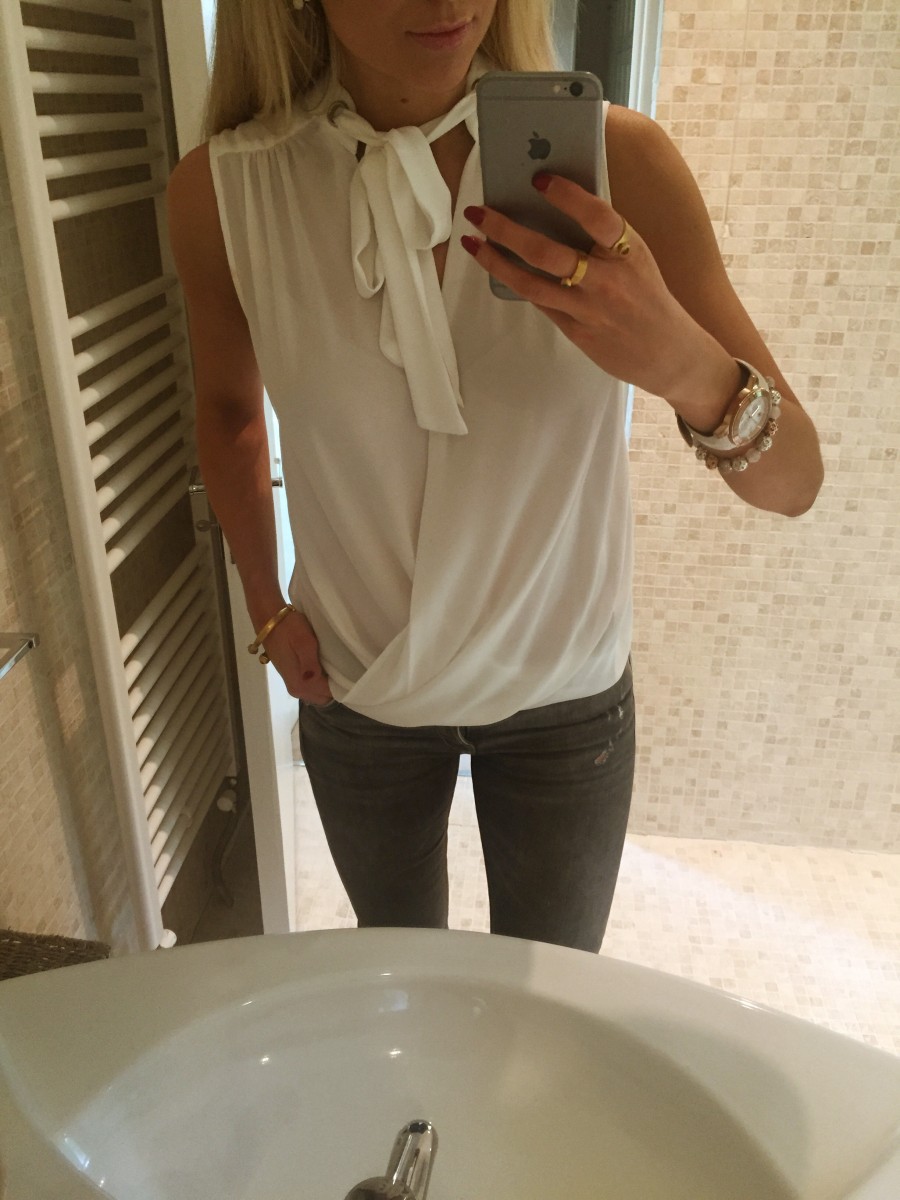 If you prefer a different colour or a wrap front blouse, there are loads in the shops.
Here are three more of my faves:
1. New Look Long Sleeve Wrap Front Top from ASOS (24.64)
This is such a pretty colour and I love the detail on the sleeves.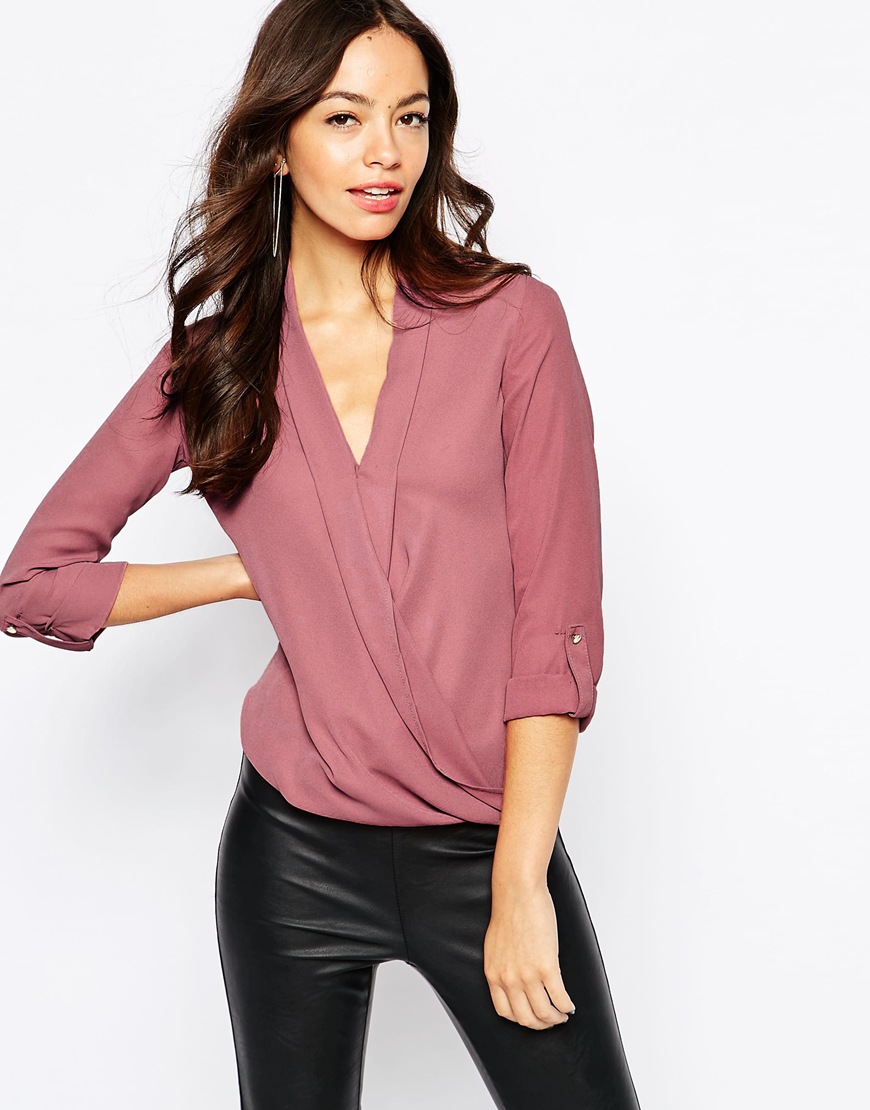 2. Aimee Sleeveless Wrap Front Blouse (€20) from Boohoo.com:
This sleeveless top comes in black, white and duck egg blue.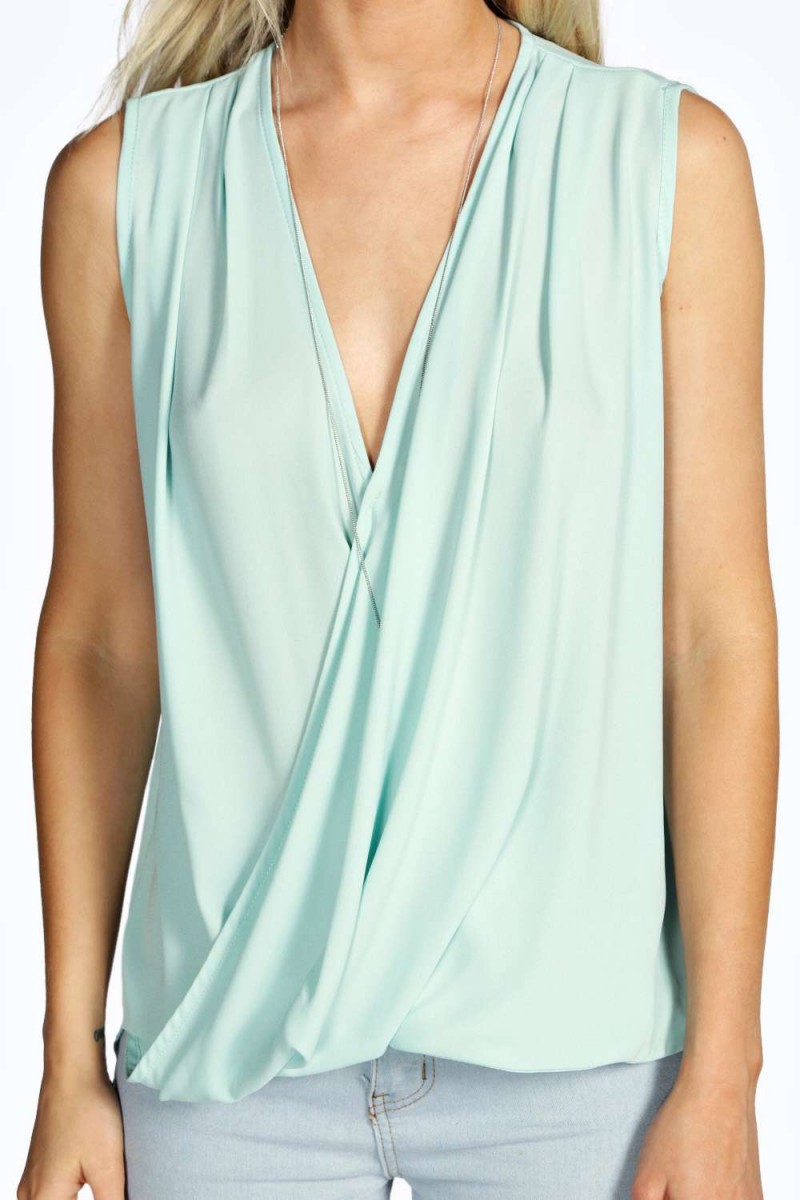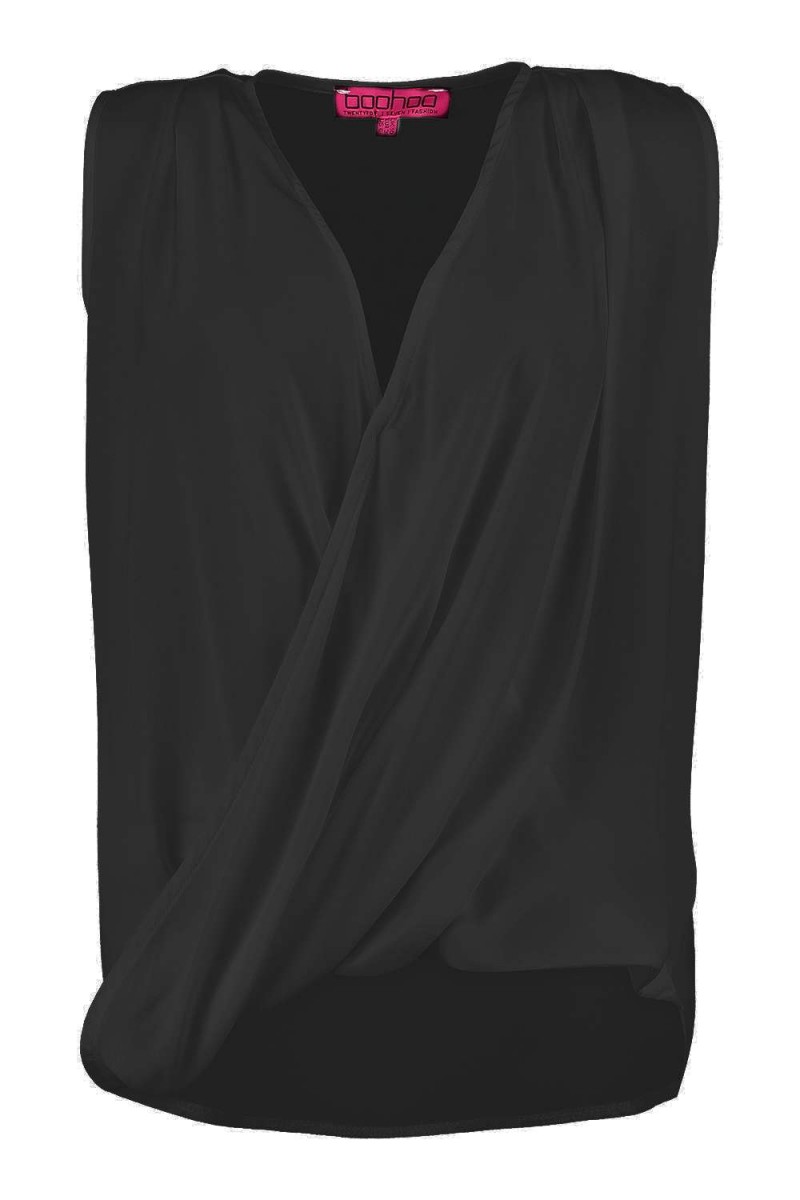 3. Grey Marl Wrap Front Top, River Island (€35)
I love this soft, chic top! Perfect for a chilled-out weekend look with jeans and boots or wedges 🙂