I was delighted to have been asked to share my favourite nutrition, food and beauty tips for preparing for the red carpet at last night's Perfectil #GetBigBashReady event in the Drury Buildings. It was a gorgeous girly event, packed with beauty-loving bloggers and members of the media. Everybody was treated to pink prosecco on arrival, followed by a special juice tasting courtesy of Green Beards Juicery. Everyone agreed that the citrusy lemon, pineapple and ginger 'Rollercoaster' juice was the yummiest!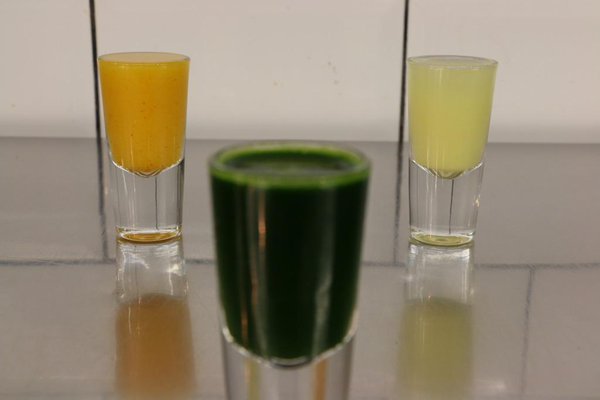 The goody bags were pretty generous too, with each guests bringing home a signed copy of Eat Yourself Beautiful and a box of Perfectil (from €12.99). Supplements can play an important role in a healthy and balanced diet, and I really like that Perfectil contains all the nutrients we need for strong and healthy skin, hair and nails. These nutrients include the B vitamins, biotin and minerals selenium and zinc. Of course, they're also available in natural whole foods, but we all lead such busy and hectic lifestyles, that it can sometimes be tricky to eat a wide range of healthy whole foods each day.
I spoke at length about everything from what sparked my interest in nutrition and the realisation that beauty and good health are so related to the food you eat, to my past struggles with acne and my routine for getting red-carpet ready. I loved answering questions from various guests gathered around, and it was so nice to meet everyone in person – rather than just know them by their online profile!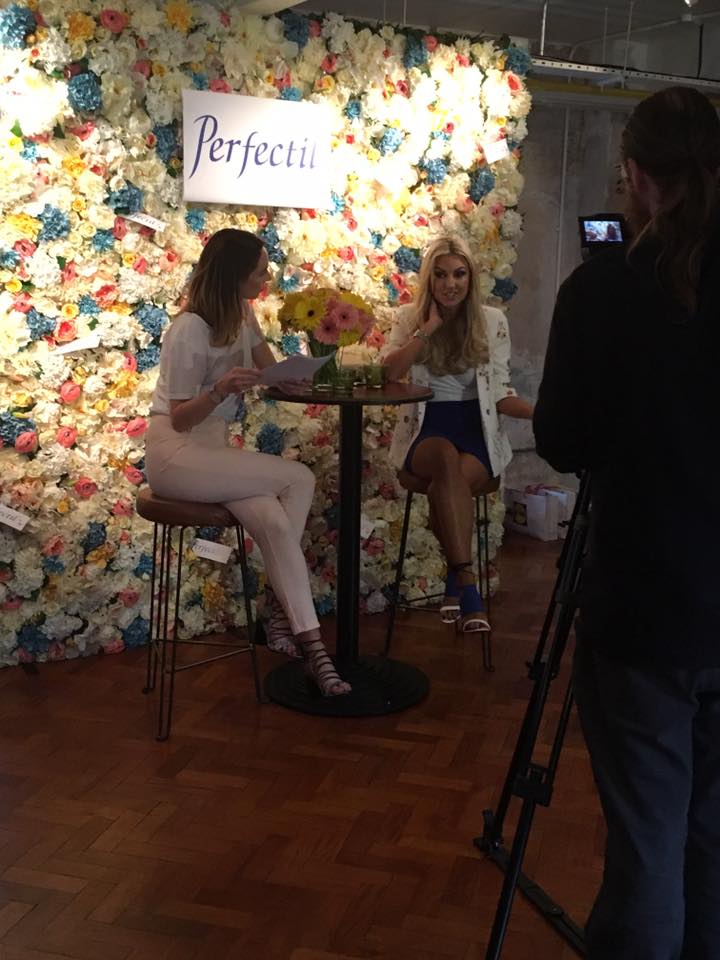 One of the main reasons I love speaking at events and my own workshops so much is the real-life interaction and meeting new people. So much of our communication is done digitally these days, but I really think it's so important to nurture relationships and talk to people face-to-face.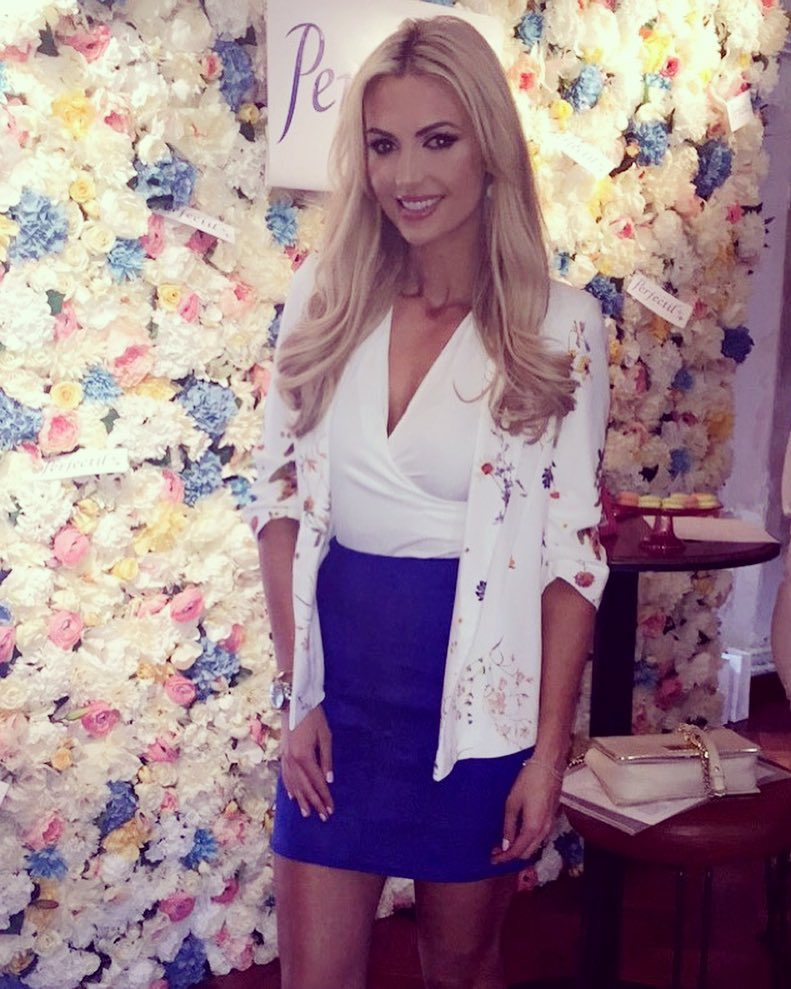 I chose to wear this summery blue and white outfit, complete with a floral blazer. It just so happened to match that increeedible floral wall behind me, which I was a little bit obsessed with!
My little white crossover front body top is €26.60 from Misguided…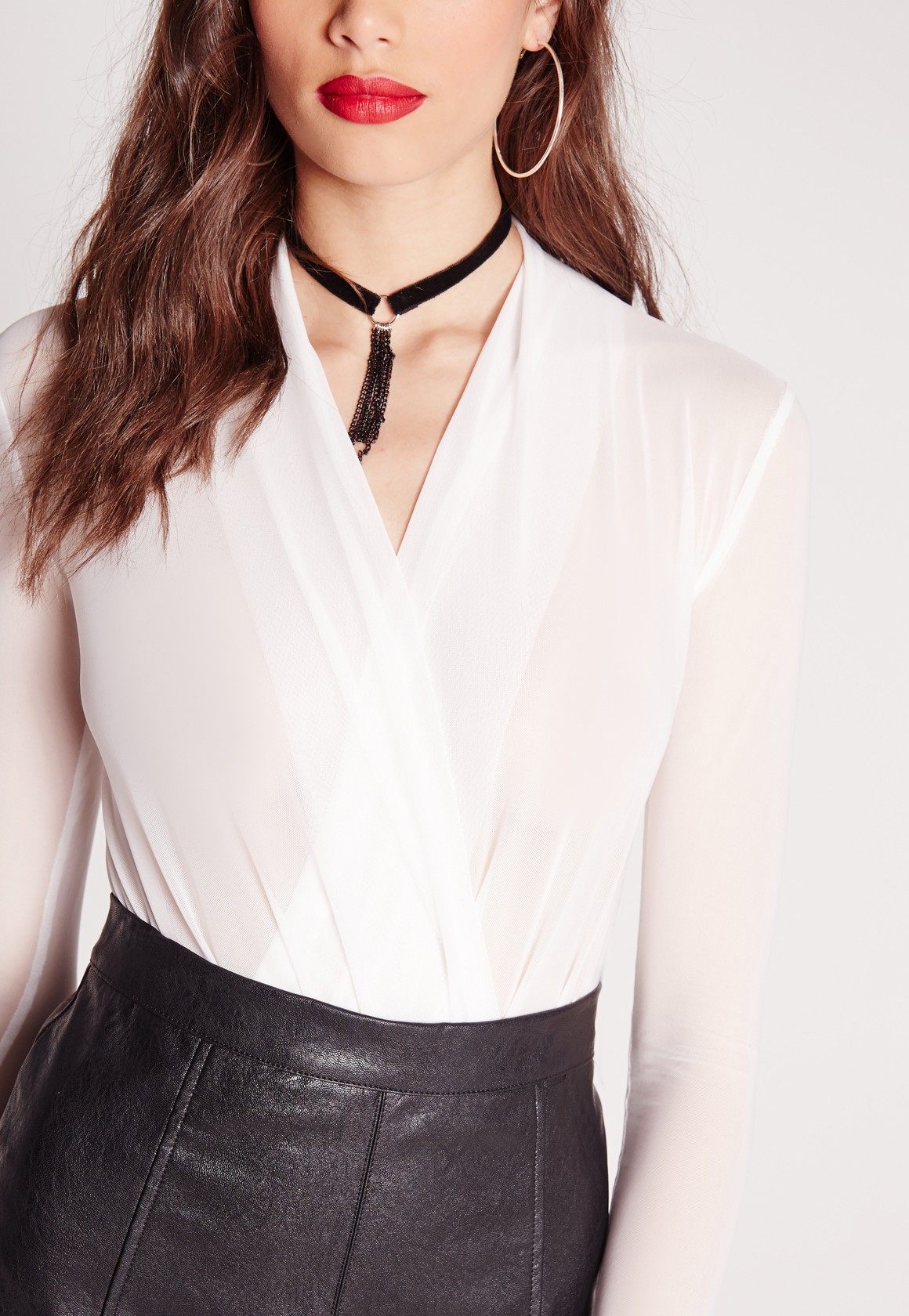 My faux-suede cobalt blue mini skirt is also from Missguided (€26.60)…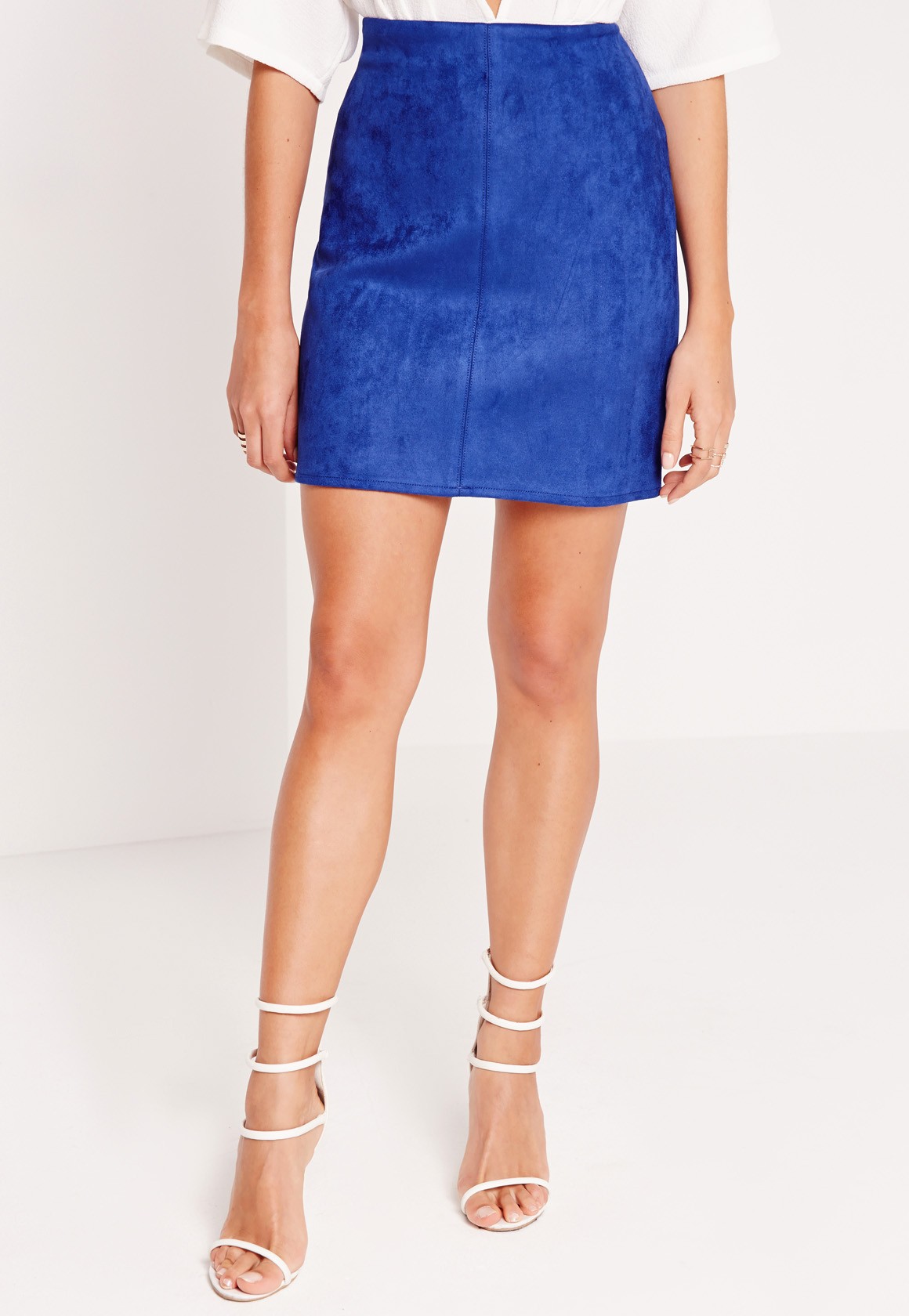 And this sweet summery floral blazer is from River Island. While it doesn't appear online just yet, this gorgeously simple white version has similar ruched sleeves (€75) 🙂