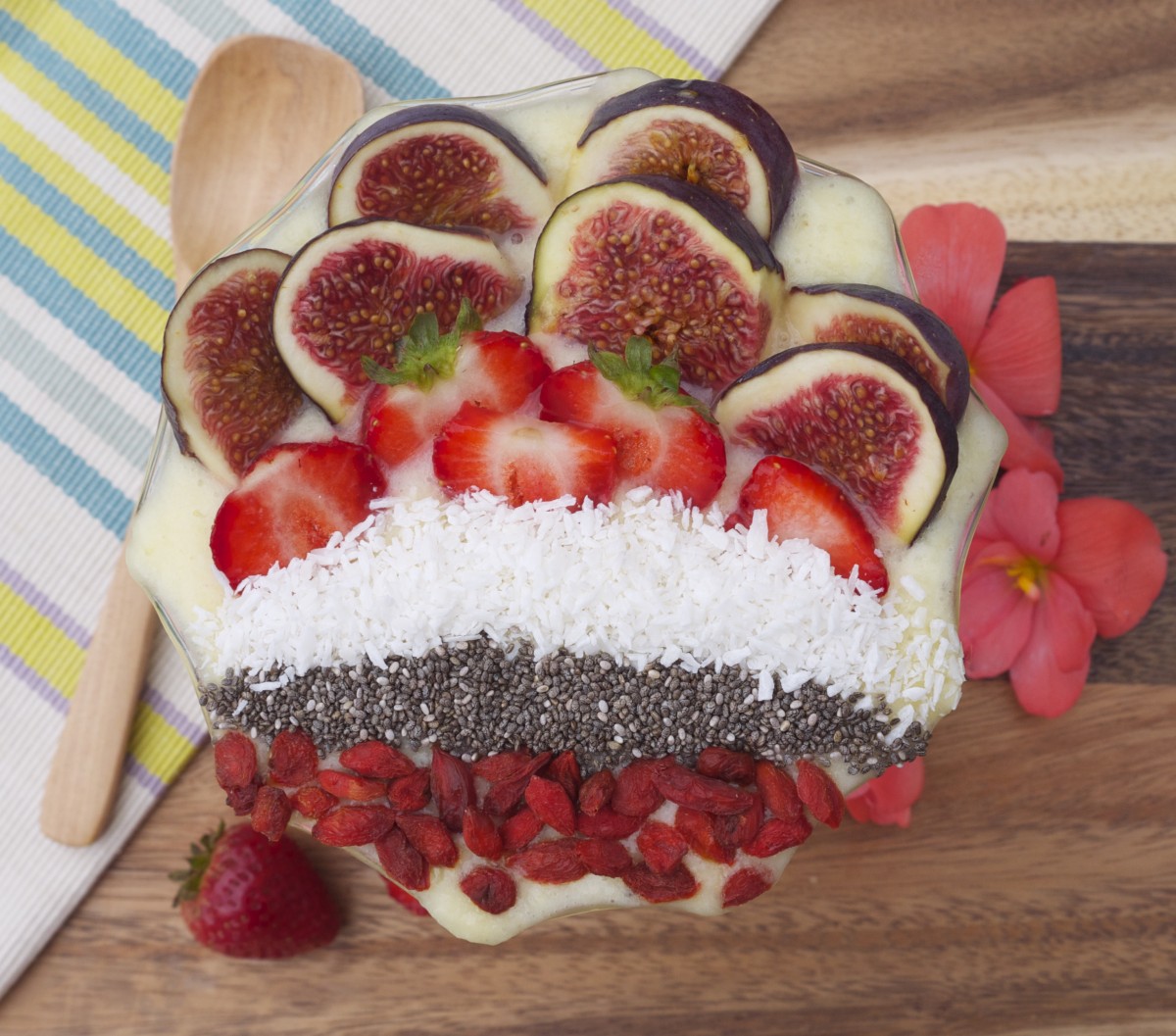 Good morning and HAPPY FRIDAY!!
My recipe this week for SoSueMe readers makes an awesome breakfast or snack.
Breakfasts can sometimes be very rushed as everybody gets ready for work, school or college. So it's normal to make a very simple and quick brekkie to fill you up and keep going until lunchtime. But there are plenty of great ways to make breakfasts more fun but quick and healthy too!
That's why I love smoothie bowls so much… you can totally use your imagination with the flavours and toppings! I like to make them really cold, icy and thick, and to top them with a range of different fruits and healthy seeds.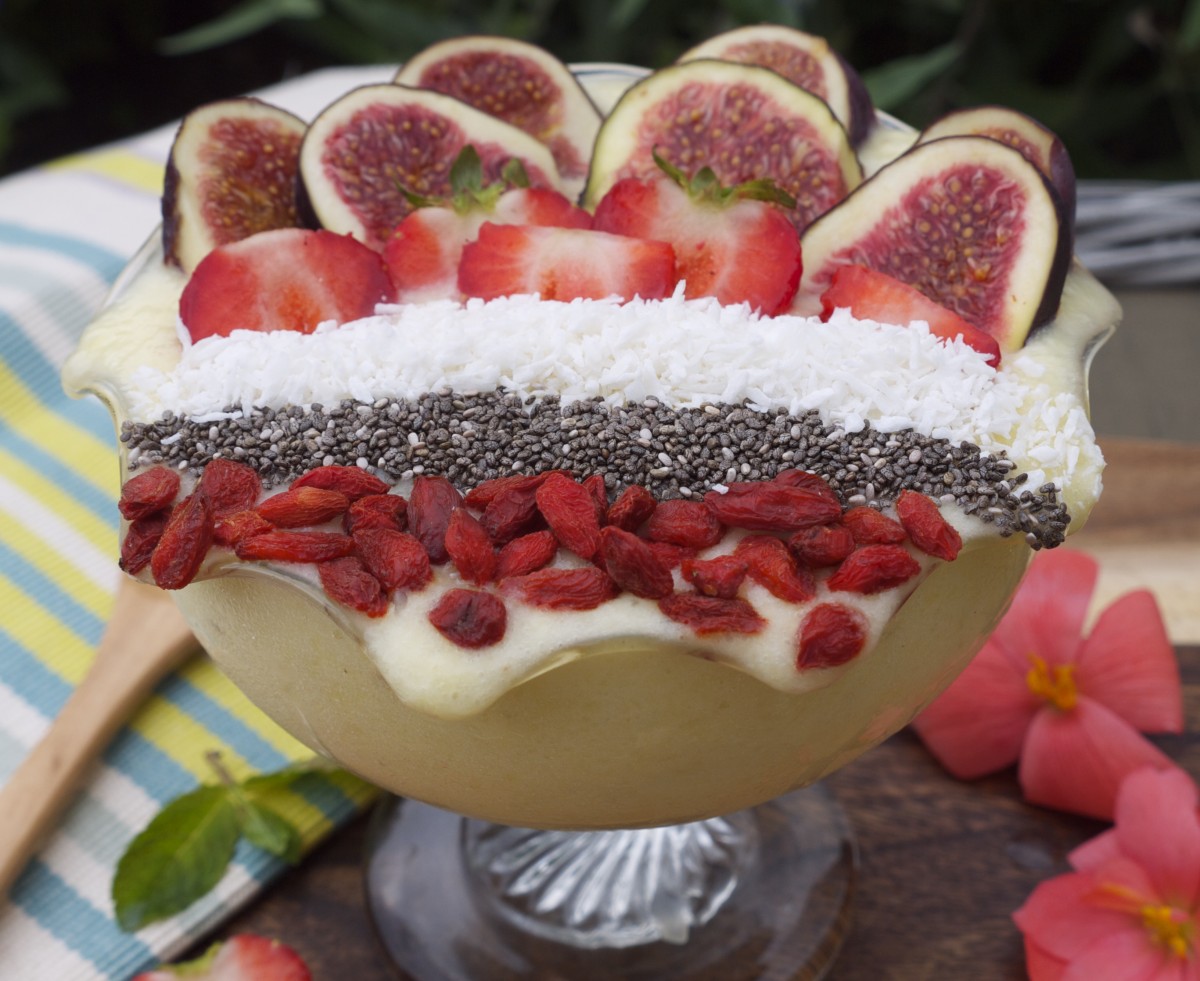 For this totally tropical smoothie bowl, I wanted to bring back some of the best flavours of summertime as the colder autumn days are fast approaching. I love the texture and flavours of frozen pineapple blended with banana, coconut and lime, and it's the perfect combo to give you a boost of quick energy and loads of nutrients first thing in the morning.
You can use your imagination with the toppings, but since I had some deliciously ripe figs and strawberries in the fridge, I sliced them and popped them on top. I also sprinkled on some desiccated coconut, chia seeds for their omega-3 healthy fat, and dried goi berries, which turn really crunchy in the cold smoothie.
This is a fun breakfast to impress friends or family, and it's so quick to make too!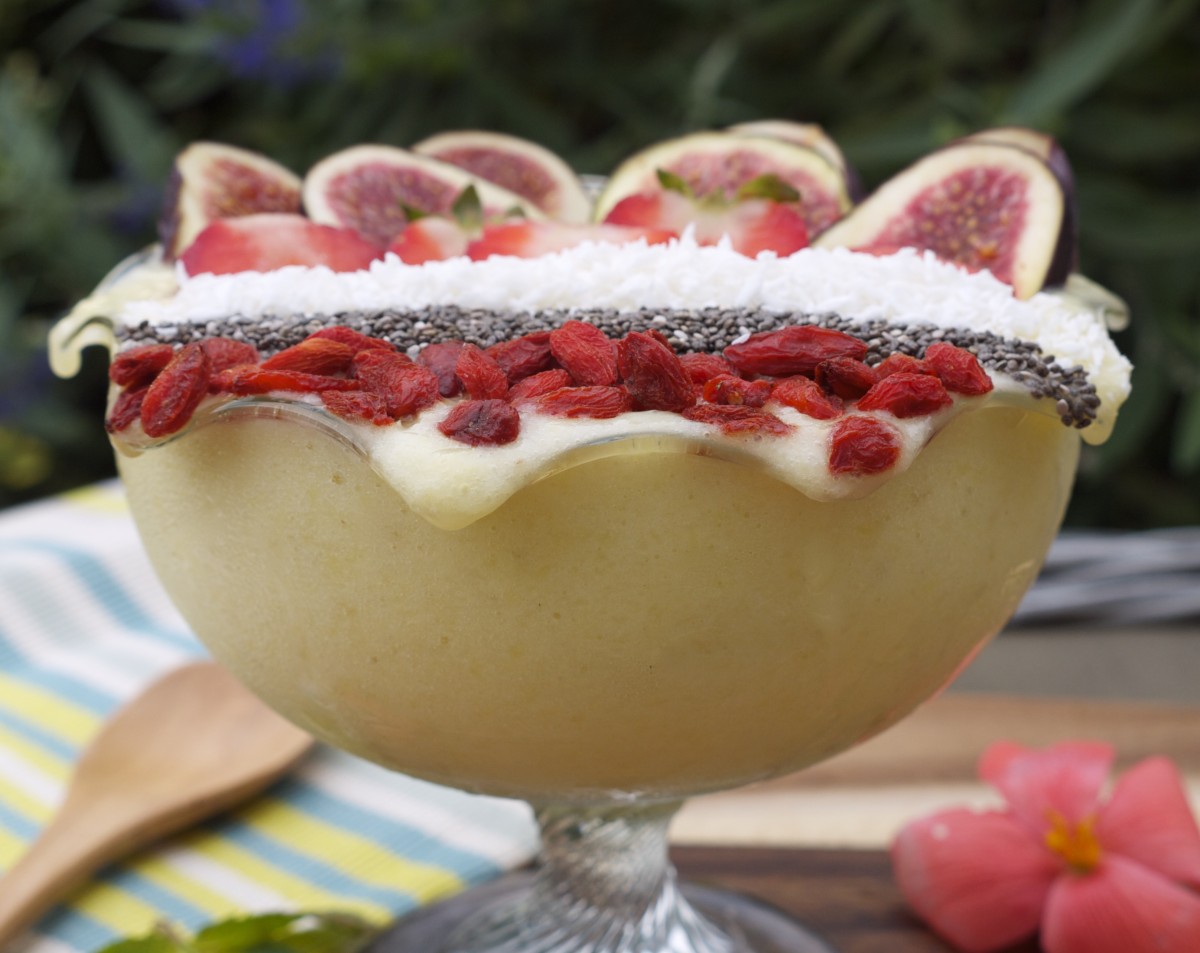 I would love to know if you get a chance to make this totally tropical smoothie bowl! Simply tag #RosannaDavisonNutrition on Instagram or Twitter or come on over to my Facebook to say hello 🙂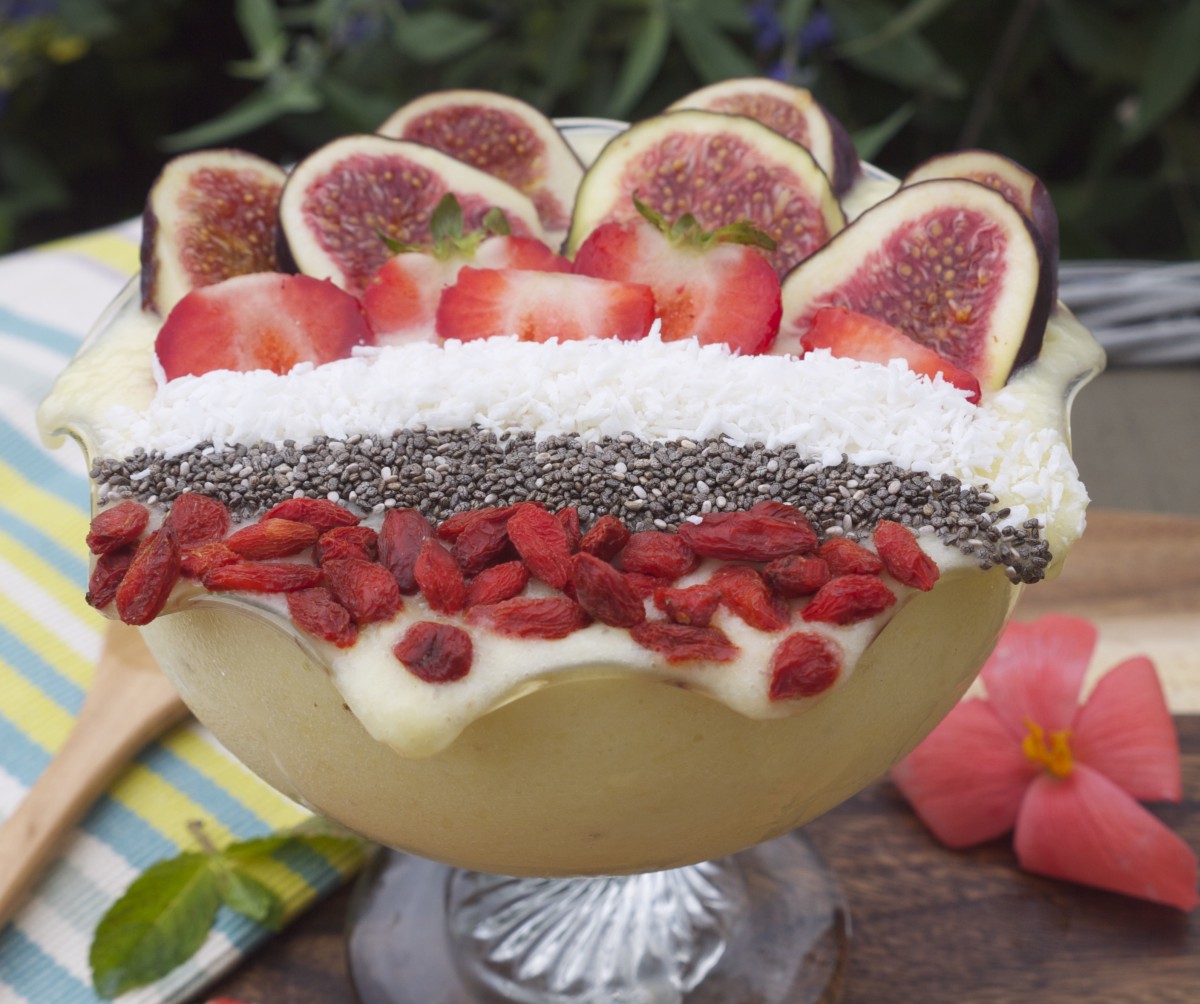 Totally Tropical Smoothie Bowl
2015-09-11 08:40:05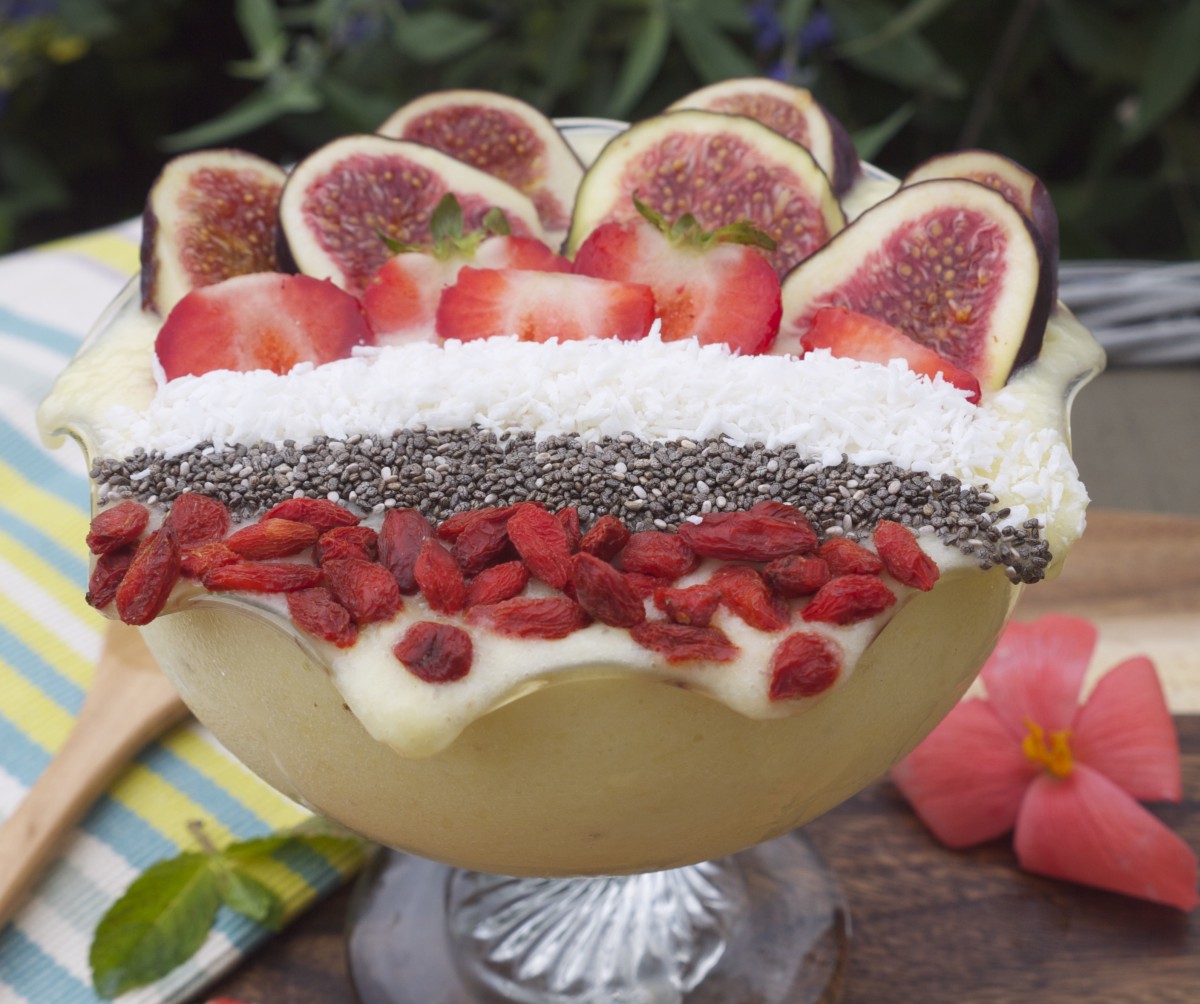 Serves 1
A cold, sweet and deliciously healthy smoothie bowl for a fun breakfast or nutritious snack.
Ingredients
165g (1 cup) pineapple chunks, frozen for at least 2 hours
1 ripe banana
The juice of half a lime
125ml (1/2 cup) Koko coconut milk
Toppings
Two fresh figs, sliced
Two strawberries, sliced
2 tsp desiccated coconut
2 tsp whole chia seeds
2 tsp dried goji berries
Instructions
Place the smoothie ingredients in blender and whizz up until smooth.
Pour into a bowl, garnish with your toppings of choice and serve chilled.
Notes
Any leftovers can be stored in an airtight container in the fridge for up to 2 days.
Rosanna Davison Nutrition https://www.rosannadavisonnutrition.com/