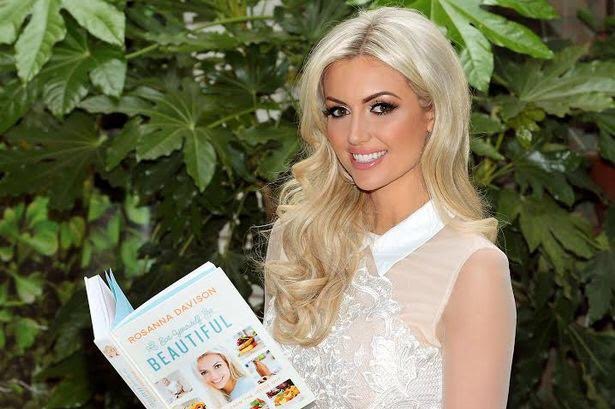 For the Eat Yourself Beautiful book launch on Tuesday evening, make-up artist Michelle Regazzoli-Stone created a glam nighttime look, complete with smokey eyes and pale pink lips. We took our inspiration from the Ibiza wedding look she did for me last year!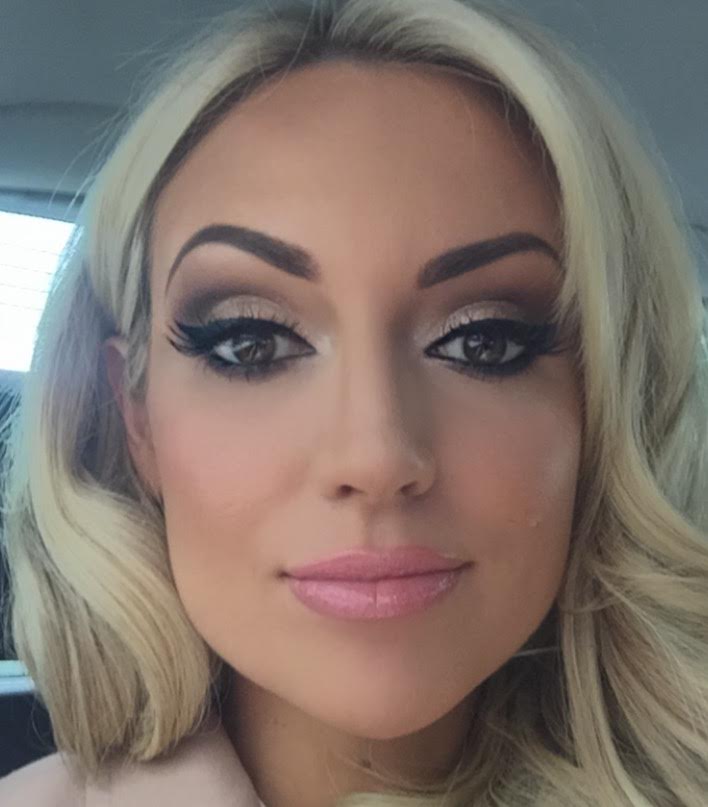 Michelle is a complete perfectionist, and really focuses on a flawless base that doesn't budge for the entire day and night – no matter how much dancing you do! I also love the precise brows, clever contouring and black feline flick. It always makes me sad when I have to remove my make-up at the end of the night when Michelle has created the look!
If you would like to recreate this look at home, here are the 5 key products that Michelle used:
1. Make-up Forever HD Foundation (€40.50)
This gives skin a really smooth, hydrated and flawless finish, helping to give you enough coverage without feeling caked on and heavy. It also stayed put for the entire day 🙂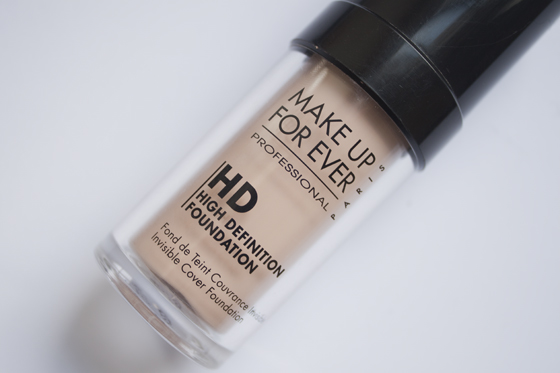 2. The Balm Mary Lou Manizer Illuminator (€20.50)
This is a great product by The Balm. Michelle brushed it across my cheekbones, brow bones and dotted a small amount in the corners of my eyes for a healthy glow and a bright-eyed look. It smooths on like silk and the packaging is pretty fab too!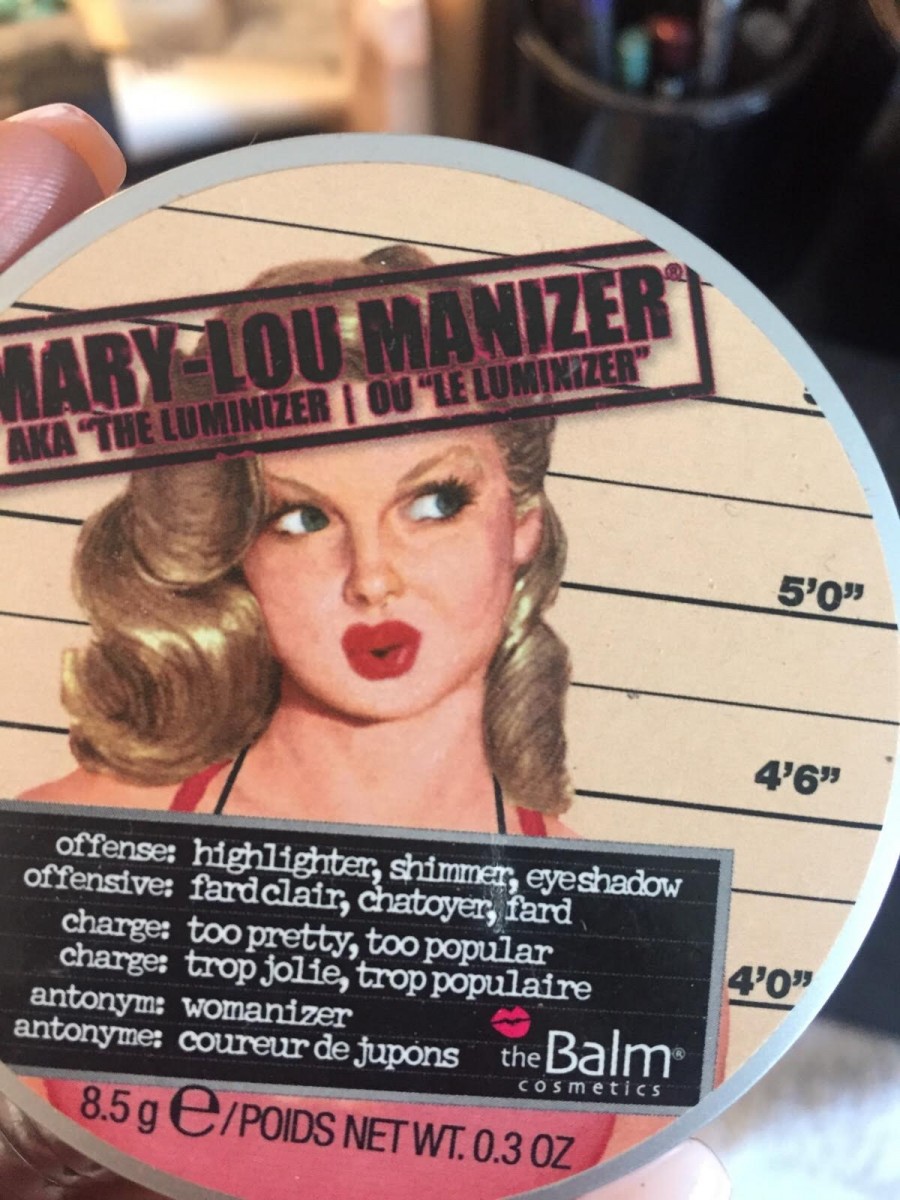 3. Spice Lip Liner by MAC (€15.54)
This cult favourite lip liner is also my all-time FAVOURITE too!! I've been using it for years and always request it when I'm working with a make-up artist. The shade suits practically every type of complexion, and I were it with a whole range of lipstick and gloss shades. MAC lip liners also have superb staying power, unlike many others. So you can eat and drink without worrying about it moving.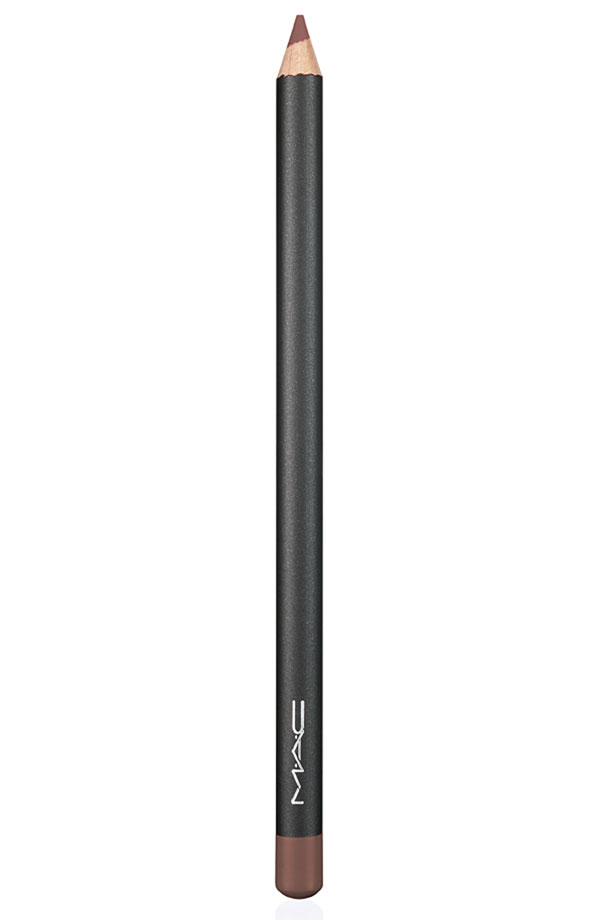 4. Urban Decay Eyeshadow in 'Riff' (€18)
This velvety eyeshadow in a soft brown with gold flecks, is really flattering for almost all eye colours. As I have brown eyes, I love my browns and bronzes, but this would really suit brown and blue eyes. The pigment is strong and long-lasting, and blends well.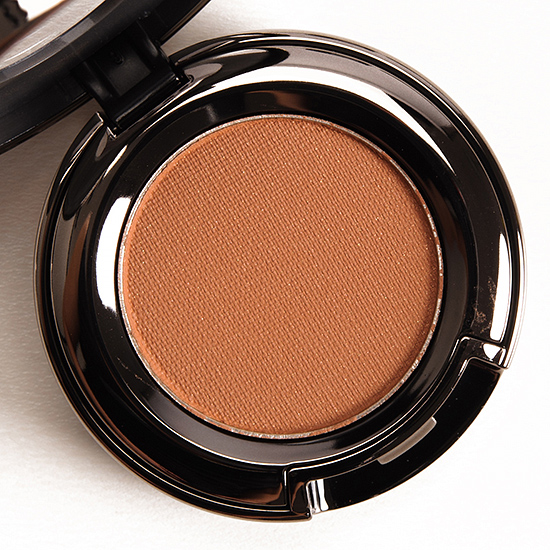 5. Creme Cup Lipstick by MAC (€16.01)
This pale pink lipstick is another long-term favourite of mine, and especially when paired with smokey eyes in browns and bronzes. I love the feminine shade and the moisturising qualities of the lipstick. Plus, it has brilliant staying power.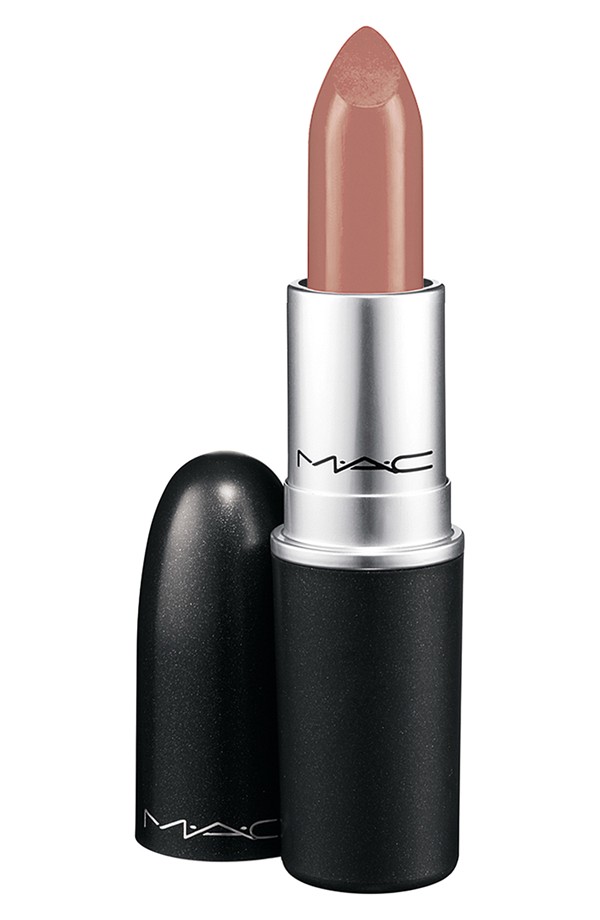 Now for the accessories!! I know lots of you were asking about my launch night jewellery, shoes and bag… so here are the details: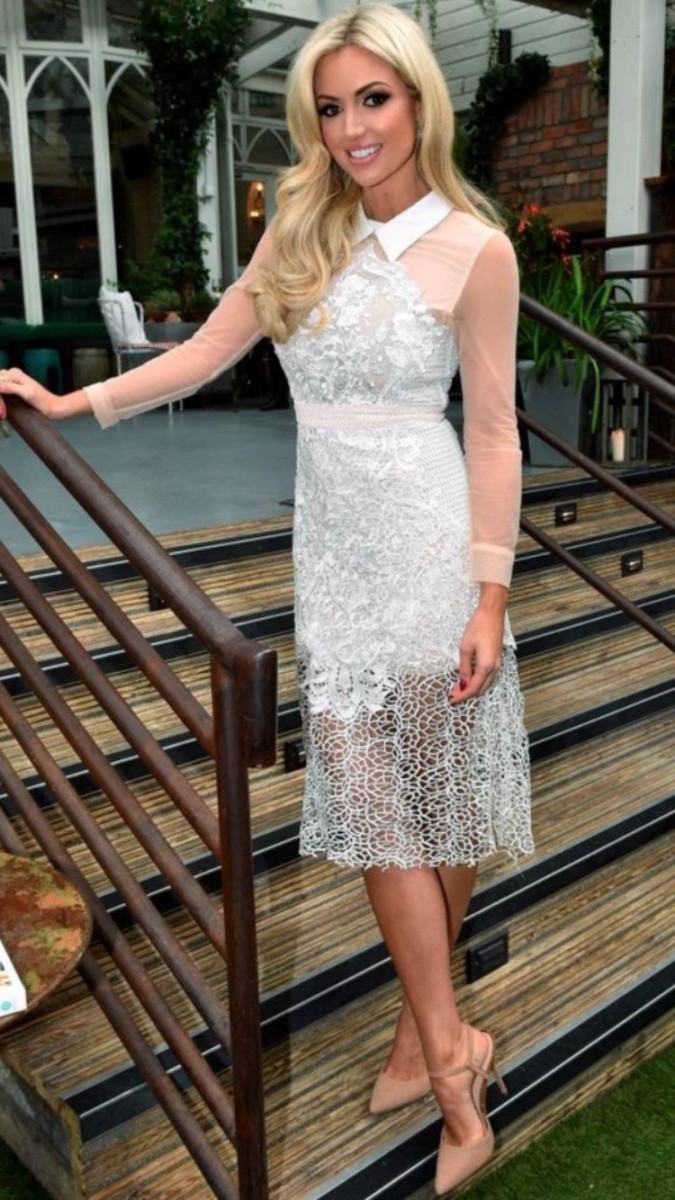 My shoes are these Strappy Nude Court Shoes (€60), which I wore for a shoot last month and fell in love with! They're simple, elegant and go with so many different outfits, and I really like the hint of snakeskin along the sides. You can't go wrong with a pair of ladylike courts, and I like that they're pointed as it helps to elongate your legs 😉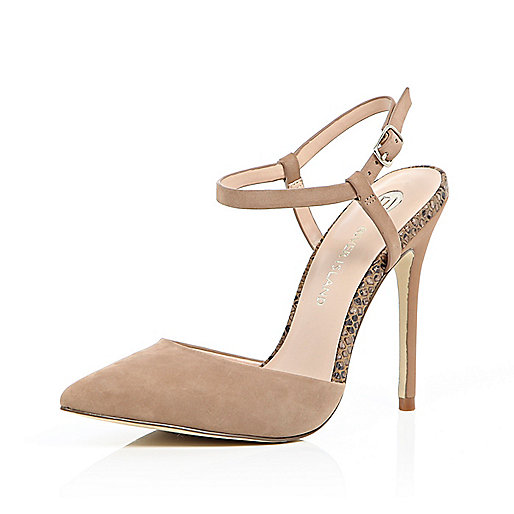 My clutch bag is this Light Beige Metal Trim Asymmetric Clutch Bag (€20)…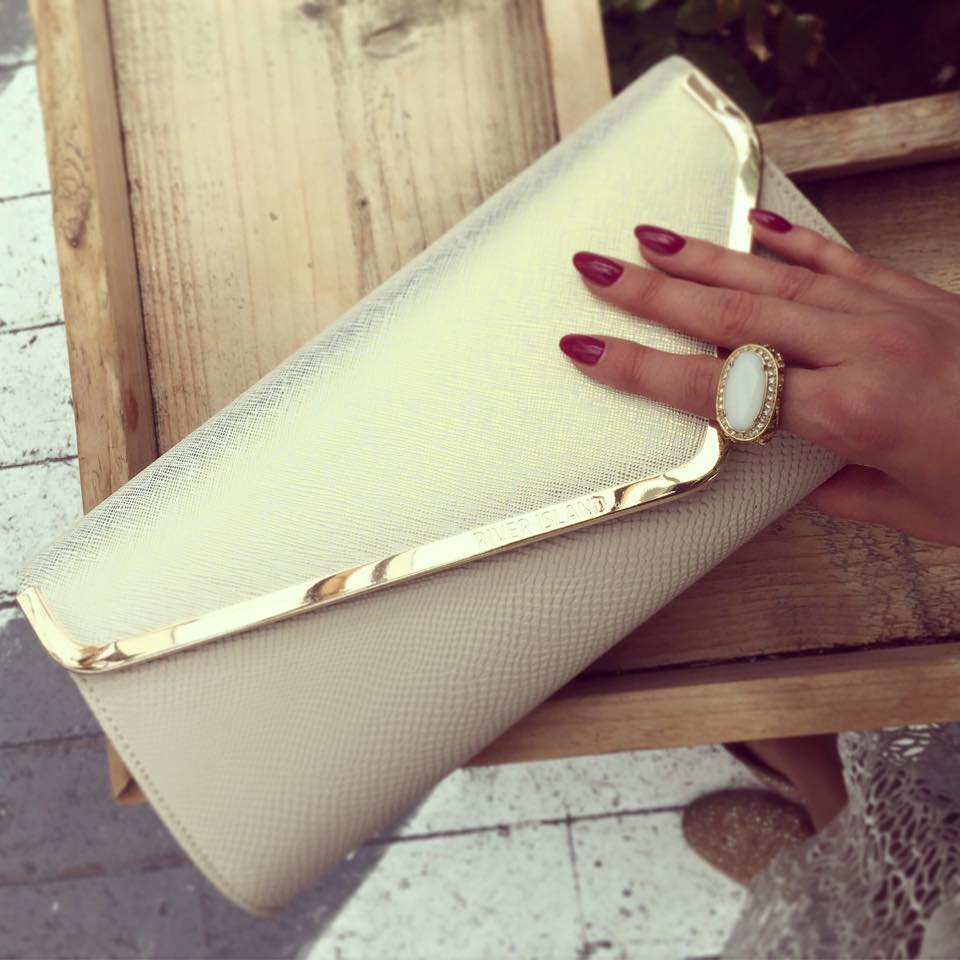 I love the shimmery gold finish, and it's big enough to hold all of your important bits and pieces. I'm not one for tiny, impractical clutch bags, so this is the ideal size for a wedding or night out!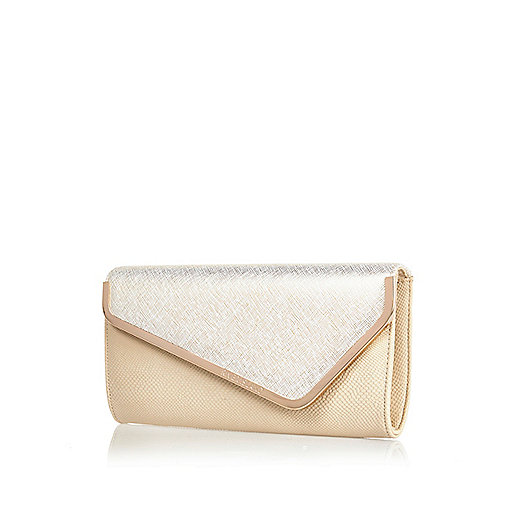 My gold and white cocktail ring (in the pic above) and my earrings, are both from Coco Boutique – the same shop that my dress is from. It's a beautiful store, newly renovated to include a large eveningwear section and full of gorgeous sparkle! Basically a one-stop shop for a special outfit 🙂