Philadelphia native Katie O'Riordan is the founder of Theo + George, an innovative clothing brand based in Dublin. Kate's ethos is to produce good quality clothing that is stylish, comfortable, durable and washable and that is produced with respect for the people who make it as well as the environment.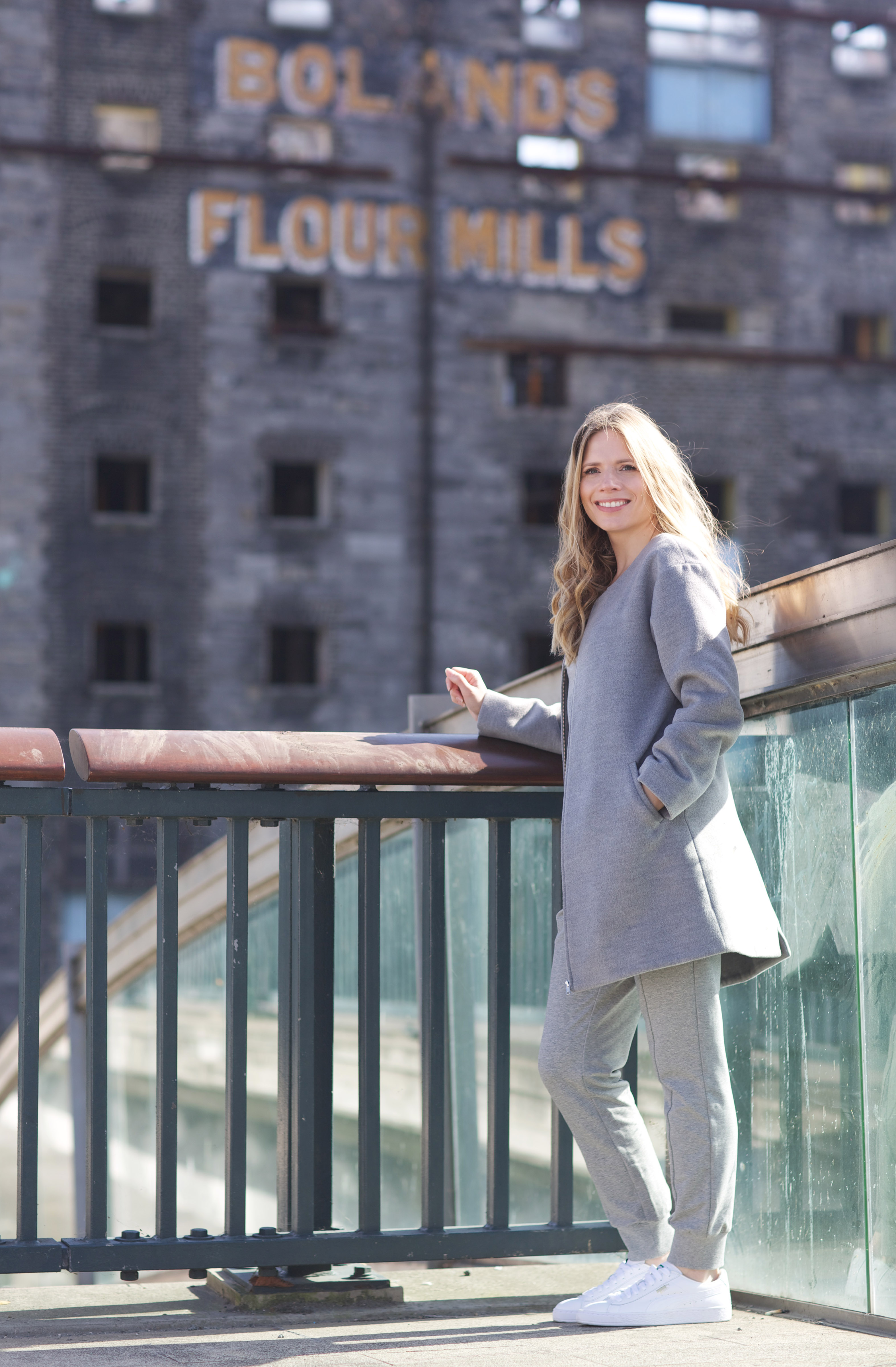 Where do you shop?
We buy our dry goods from Tesco, but for meat, fish, fruits and vegetables we shop locally at Lotts & Co. It's really handy as I pass by on my way home after collecting the kids from crèche and by shopping daily we hardly ever throw out food. We actually found we are spending less money by shopping daily and not doing one big shop at the weekend.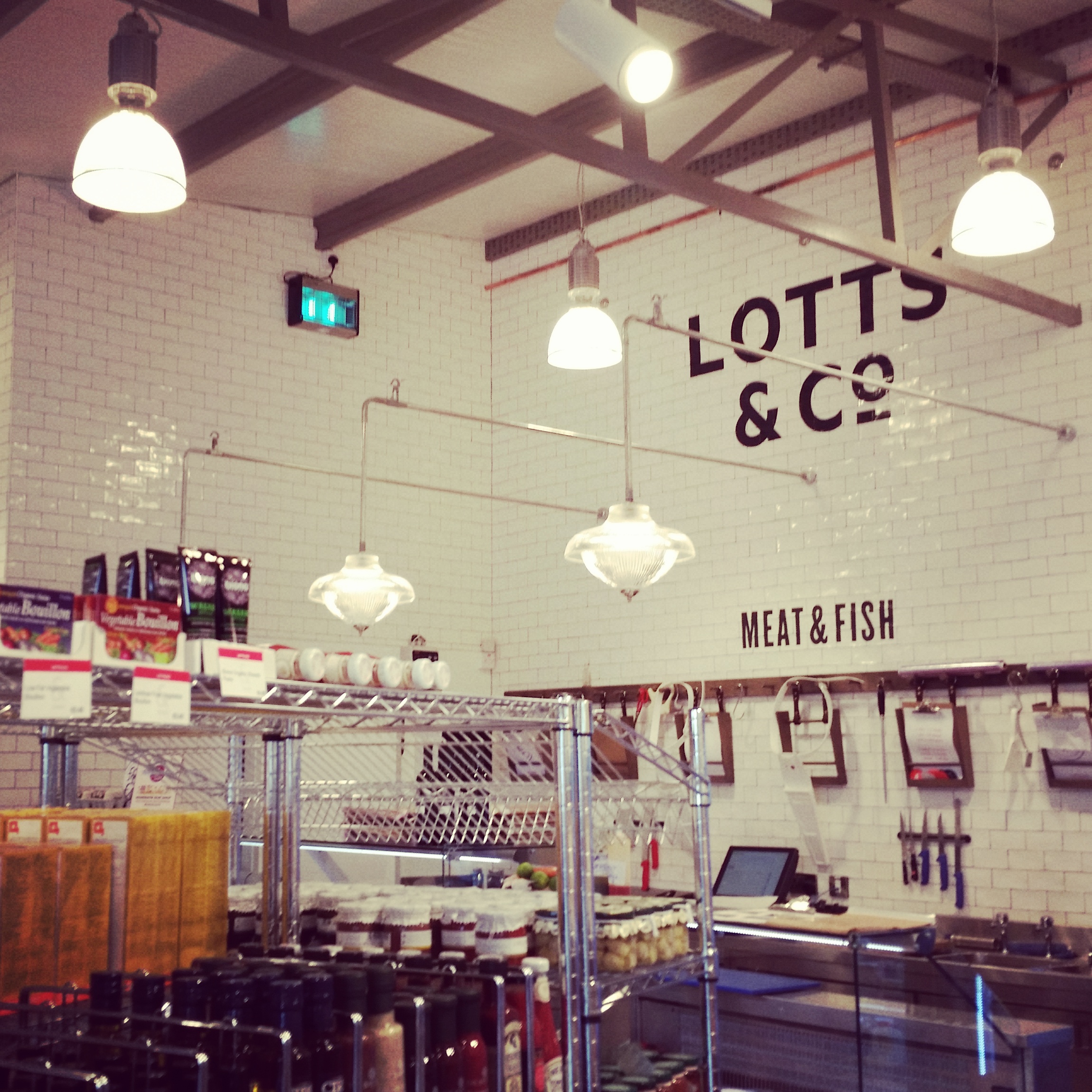 Can you list the contents of your weekly shop?
Fish (Salmon for my husband and I and hake for the kids because they won't eat salmon)
Chicken
Meat (Lamb, beef, mince, or pork)
Broccoli
String Beans
Carrots
Apples
Bananas
Oranges
Pasta
Noodles
Couscous
Rice
Yogurt
Berries
Milk (with two young kids we go through a lot of milk)
Bottled water
Tomatoes
Garlic
Basil
Ginger
Asparagus
Mangetout
Potatoes
Eggs
Flour, baking soda, salt, sugar and oil for making pancakes or waffles at the weekend
Fish fingers
Potato waffles
Bread
Ketchup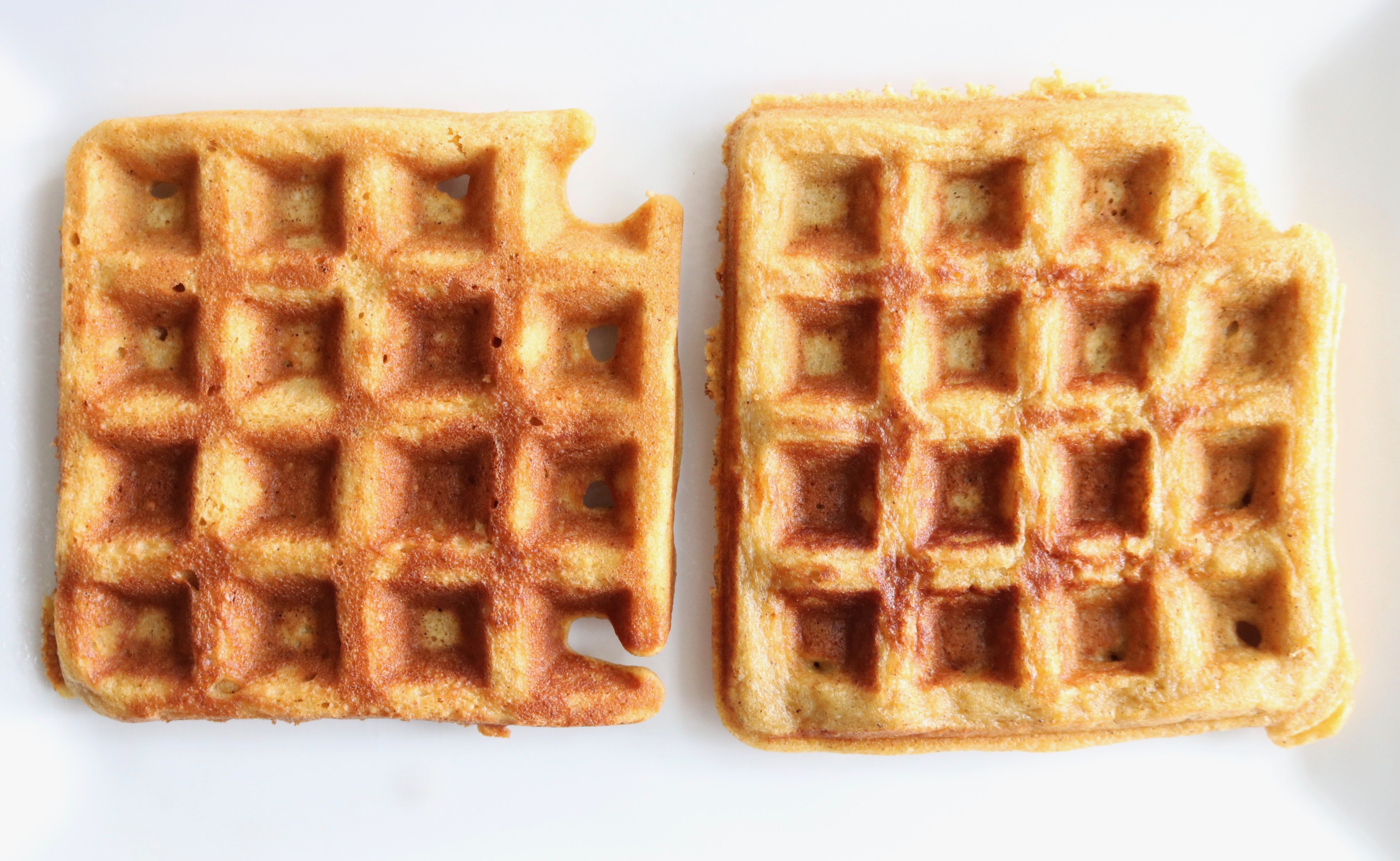 Describe your typical breakfast
Two Weetabix and a banana. I get a decaf latte on my way into work. On the weekends yogurt, berries and pancakes or eggs and toast.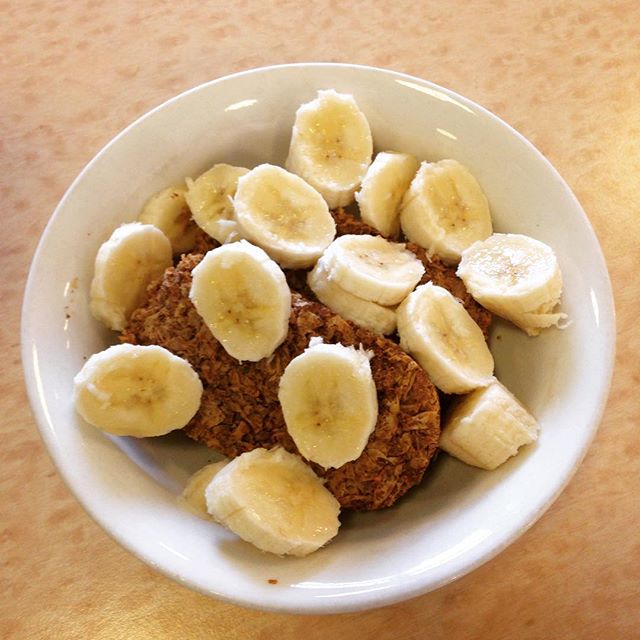 Describe your typical lunch
A brown wrap with breaded chicken, tomato salsa, hummus and cucumber. A bottle of water and a cadbury snack bar.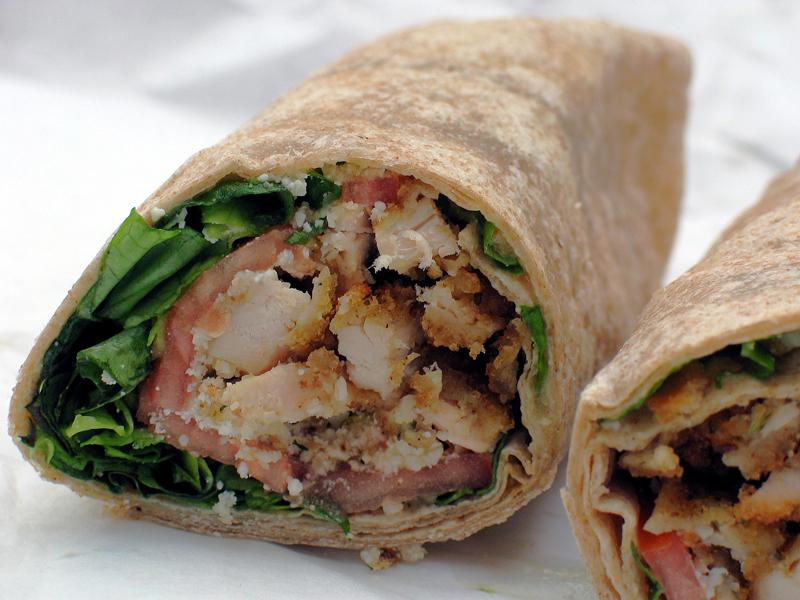 Typical dinner
Stir fry with either salmon or chicken, vegetables and noodles. Fish with potatoes and veg, pasta with chicken and veg, pizza night is Friday. Treats are fish fingers and potato waffles with peas and corn or hamburgers and homemade chips.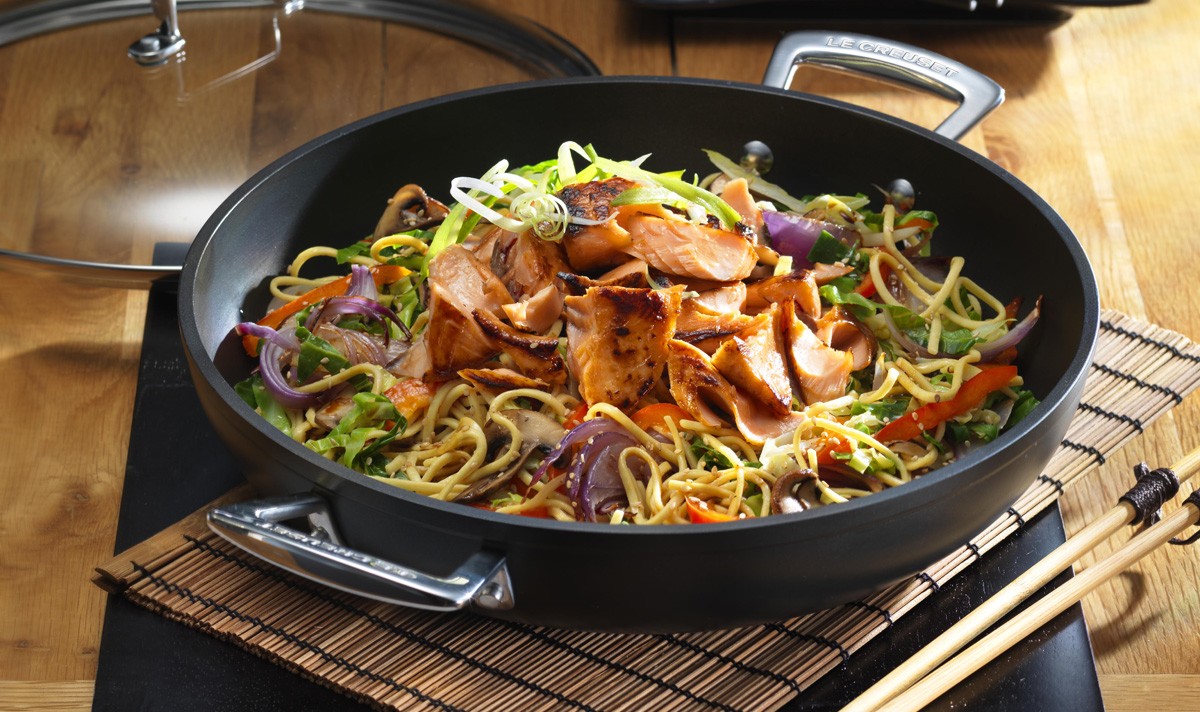 Snacks
I love chocolate and will have a bit after lunch and a couple of biscuits before bed.
I also love fruit so will grab something handy like an apple, orange or banana.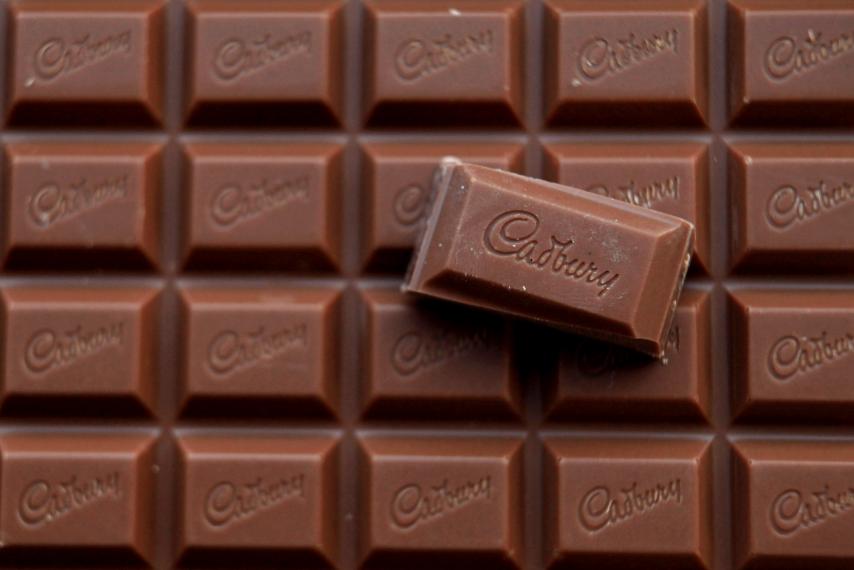 Is there anything you won't eat?
I hate lima beans, but I was raised to eat everything so I would eat them if I had to.
I'm allergic to nuts so it is the only thing I won't eat.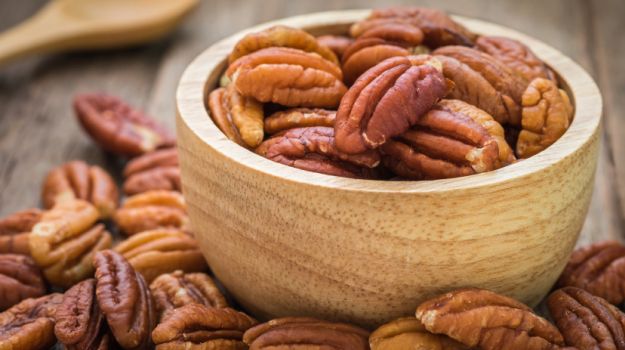 What would you cook to impress someone?
A roast chicken dinner with roast veggies and salads.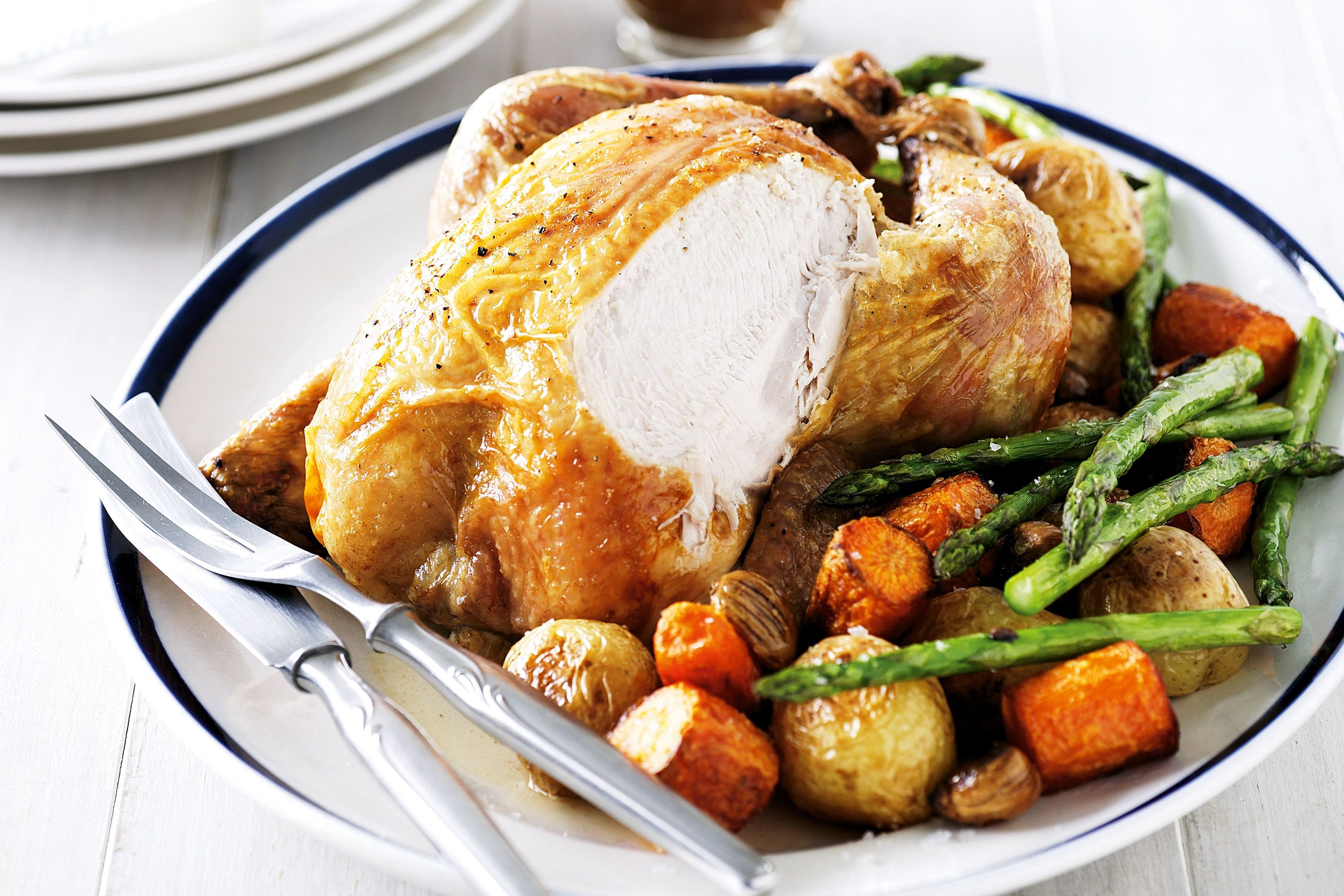 What is your guilty food pleasure?
Sticky toffee pudding.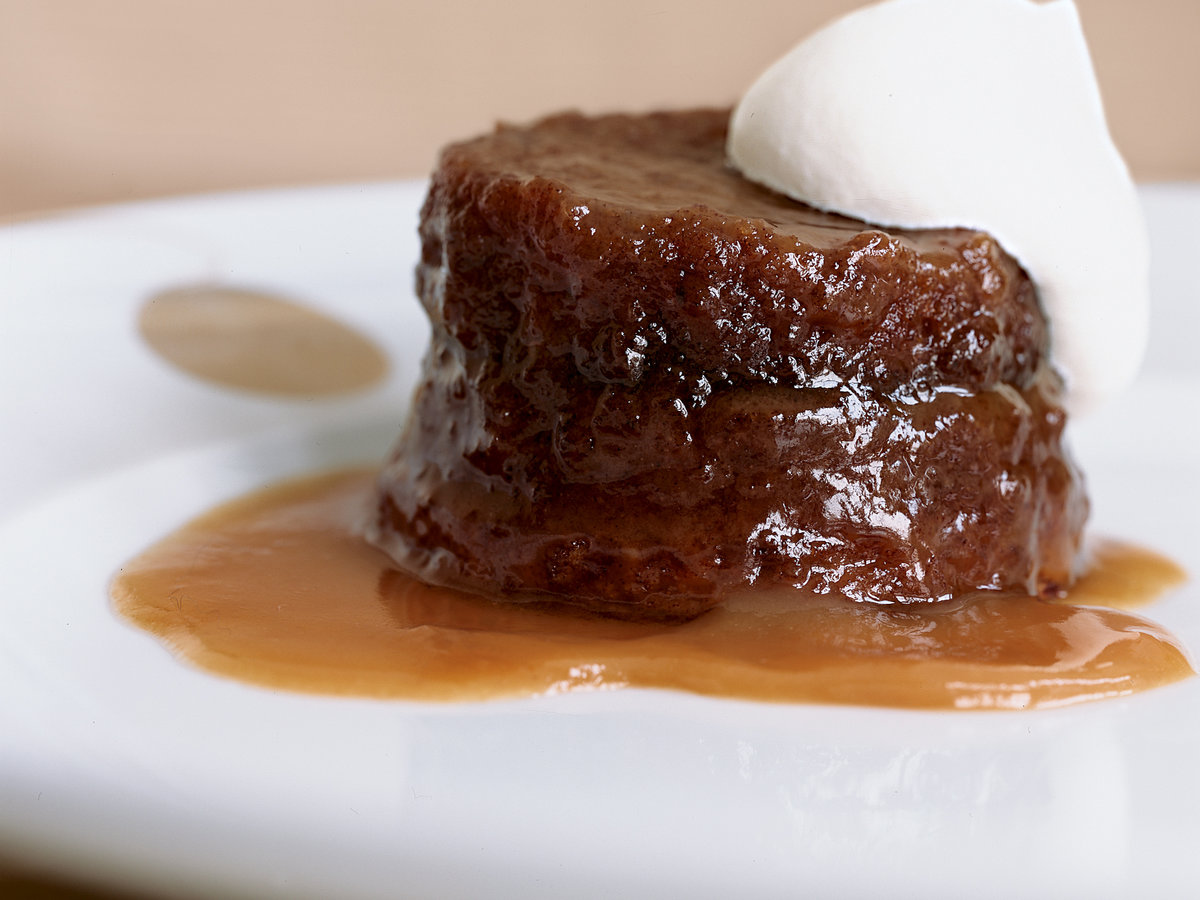 What is your ultimate comfort food?
Pizza.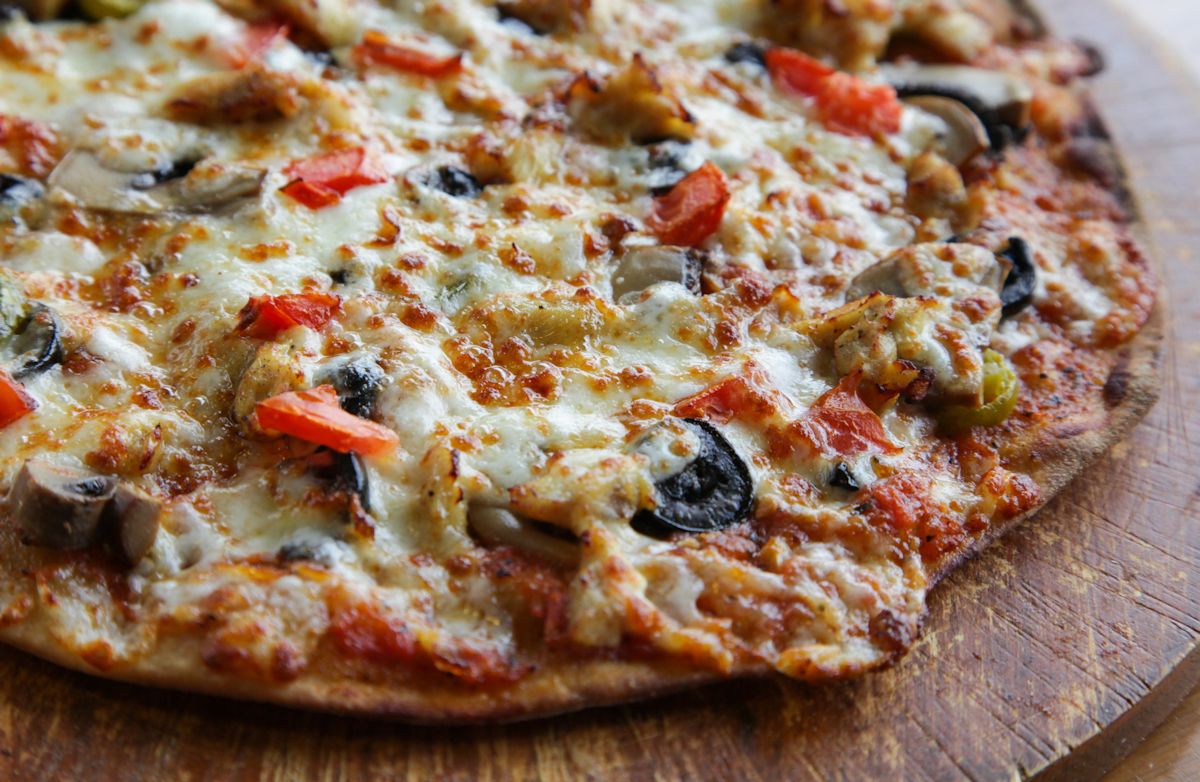 What is your favourite takeaway?
Crispy Chilli Chicken from Camile Thai.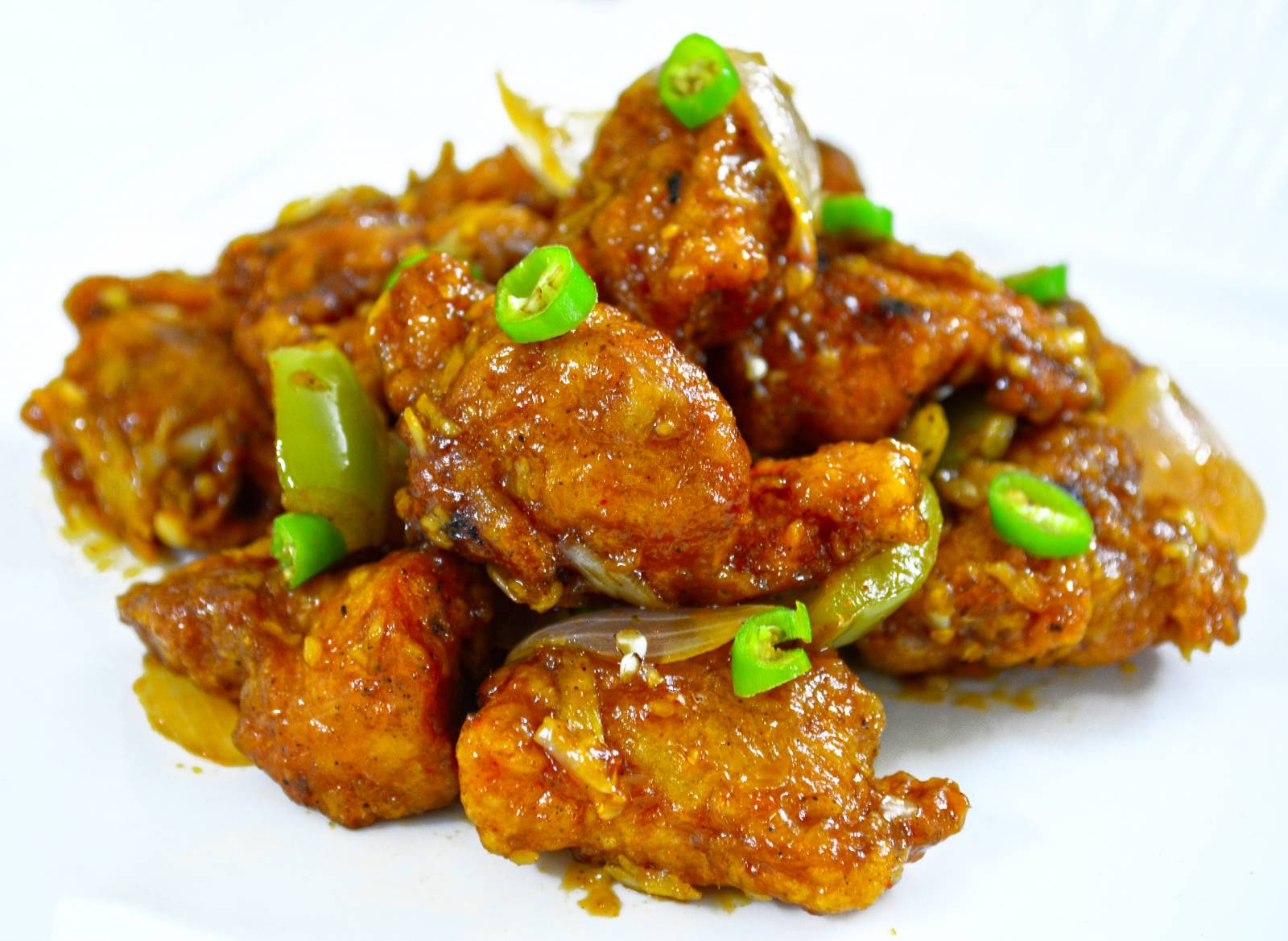 Have you tried any diet fads in the past six months?
No, I don't diet. I find I eat worse if I restrict myself.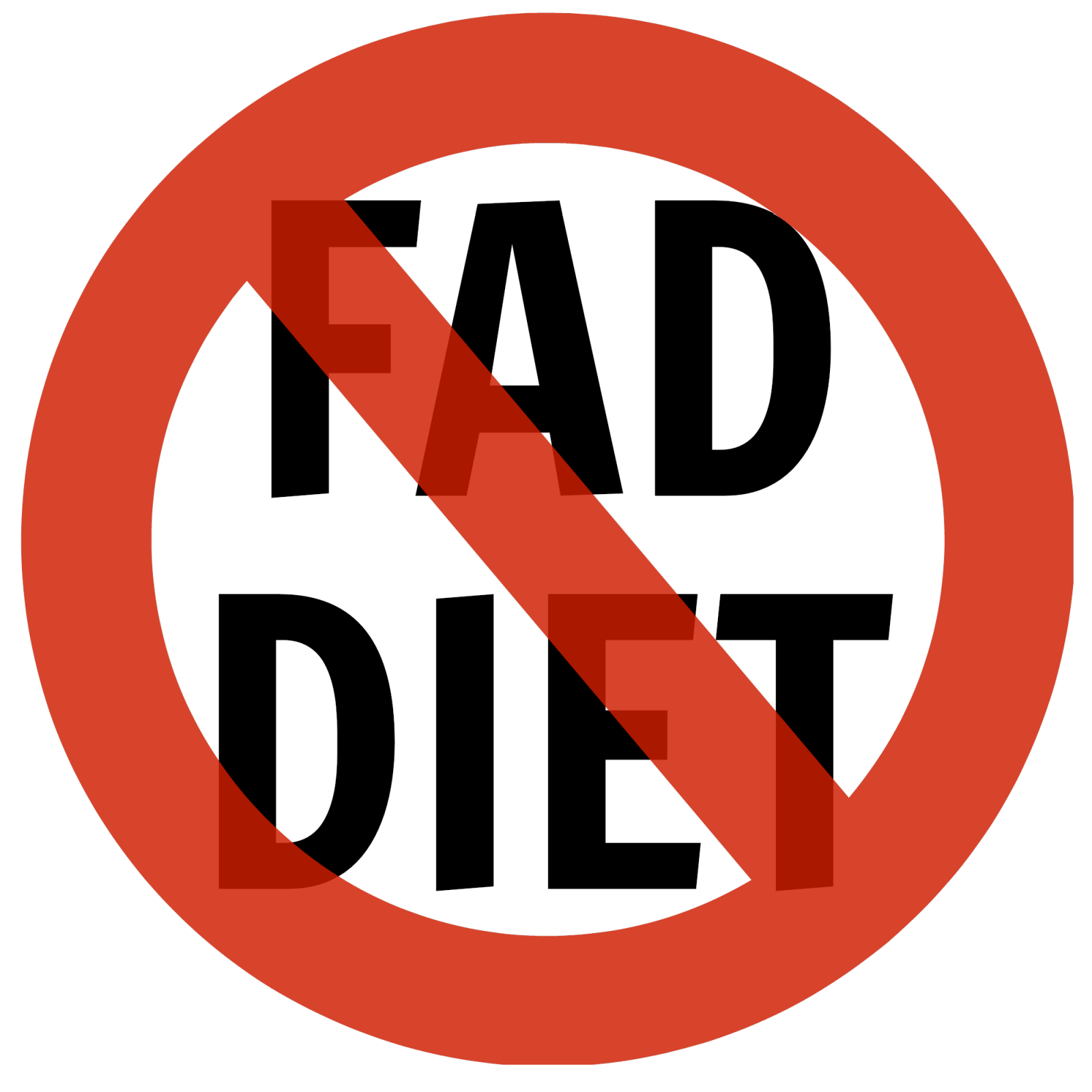 What would your Last Supper?
Filet Mignon, mushrooms, onions, tomatoes and a big bowl of chips.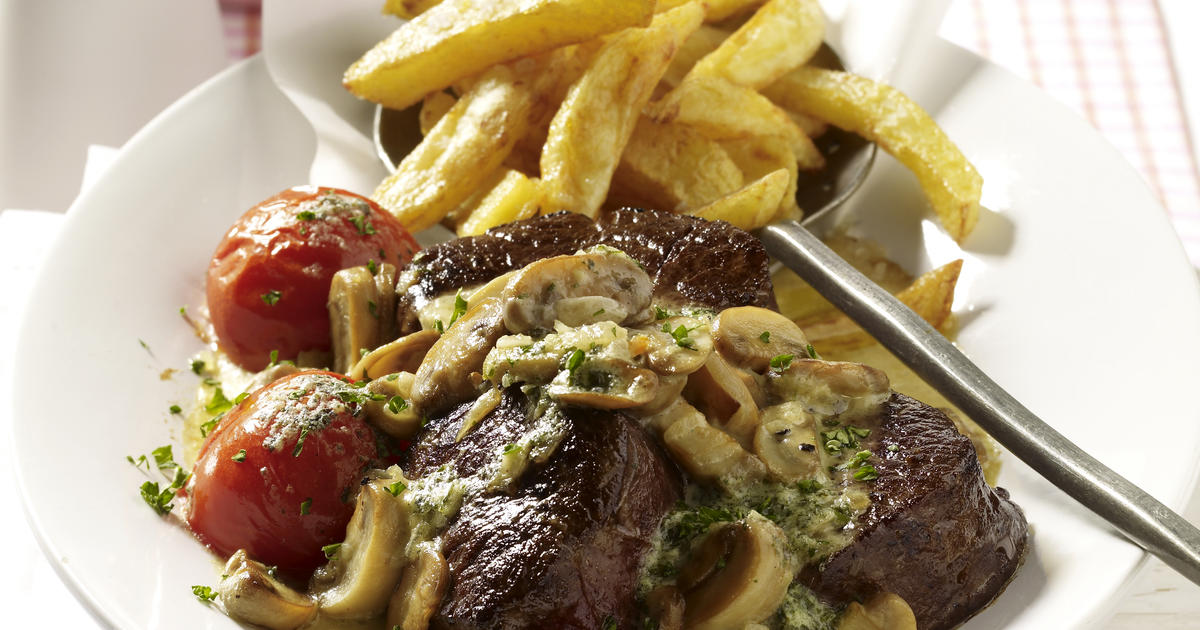 Rosanna's Verdict:
Katie seems to have come up with a convenient and cost-effective system for shopping for her and her family, picking up snack and meal essentials each day as she knows they'll use them. This works well for her and allows her to reduce waste and the amount she's spending on food that she may not even use. Supermarkets are clever at tempting us to fill our trolleys with both what we need and plenty of what we probably don't need too. Shopping daily does take a bit more time, but it makes sense for Katie as she's passing the shops each day. It's great to know that she buys her meat and fresh produce from her local grocery store, as quality and freshness tends to be more guaranteed.
A broad range of family favourites feature on Katie's shopping list, with plenty of colourful fruit and vegetables, including broccoli, carrots, apples, oranges and berries. All contain really beneficial compounds called antioxidants, which help to protect your cells from everyday free radical damage from normal internal and external pollutants. These could be from environmental pollution, cigarette smoke, processed food and much more. Broccoli is an excellent source of antioxidant vitamins, C, E and A, plus flavonoids including kaempferol and quercetin, while research has shown that apples have high levels of antioxidant activity. They contain a variety of phytochemicals, including quercetin and catechin.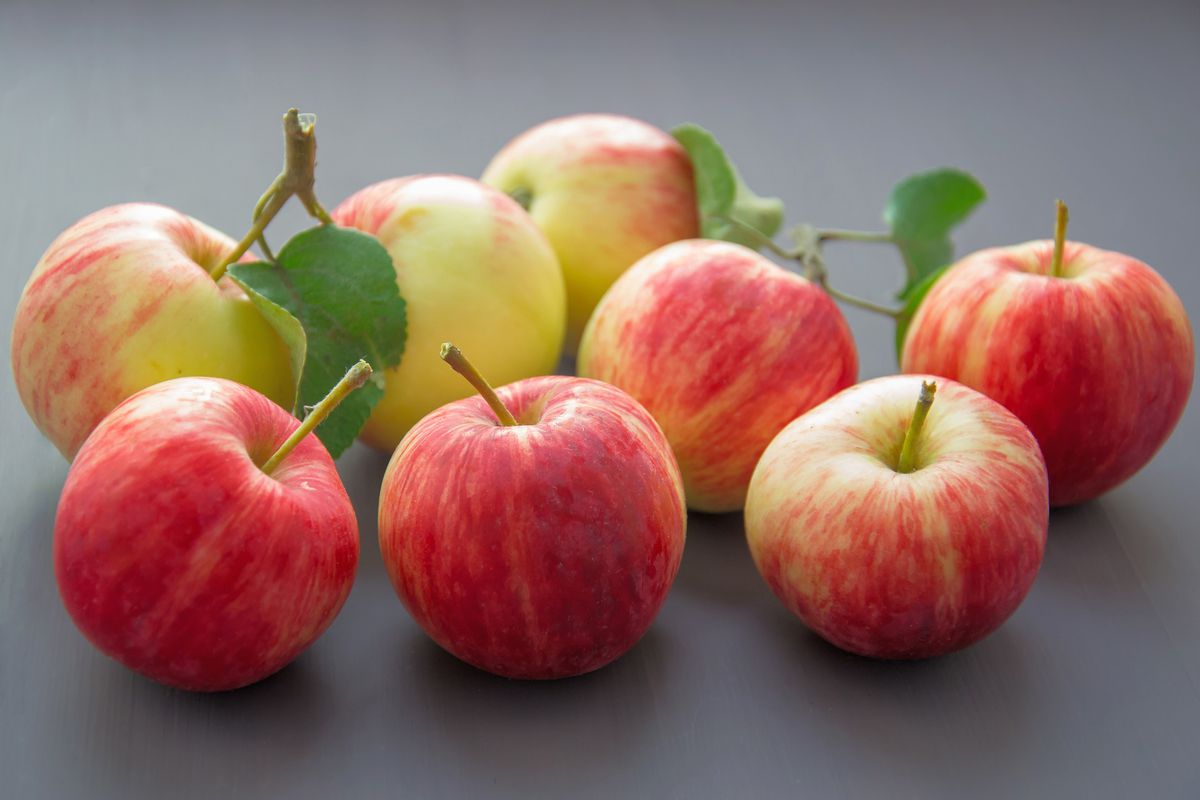 Citrus fruit is particularly beneficial at this time of year when common colds and flus are more widespread, as they're a rich source of vitamin C. But berries, kiwis, bell peppers and leafy green vegetables are also useful sources of the immune-supporting nutrient.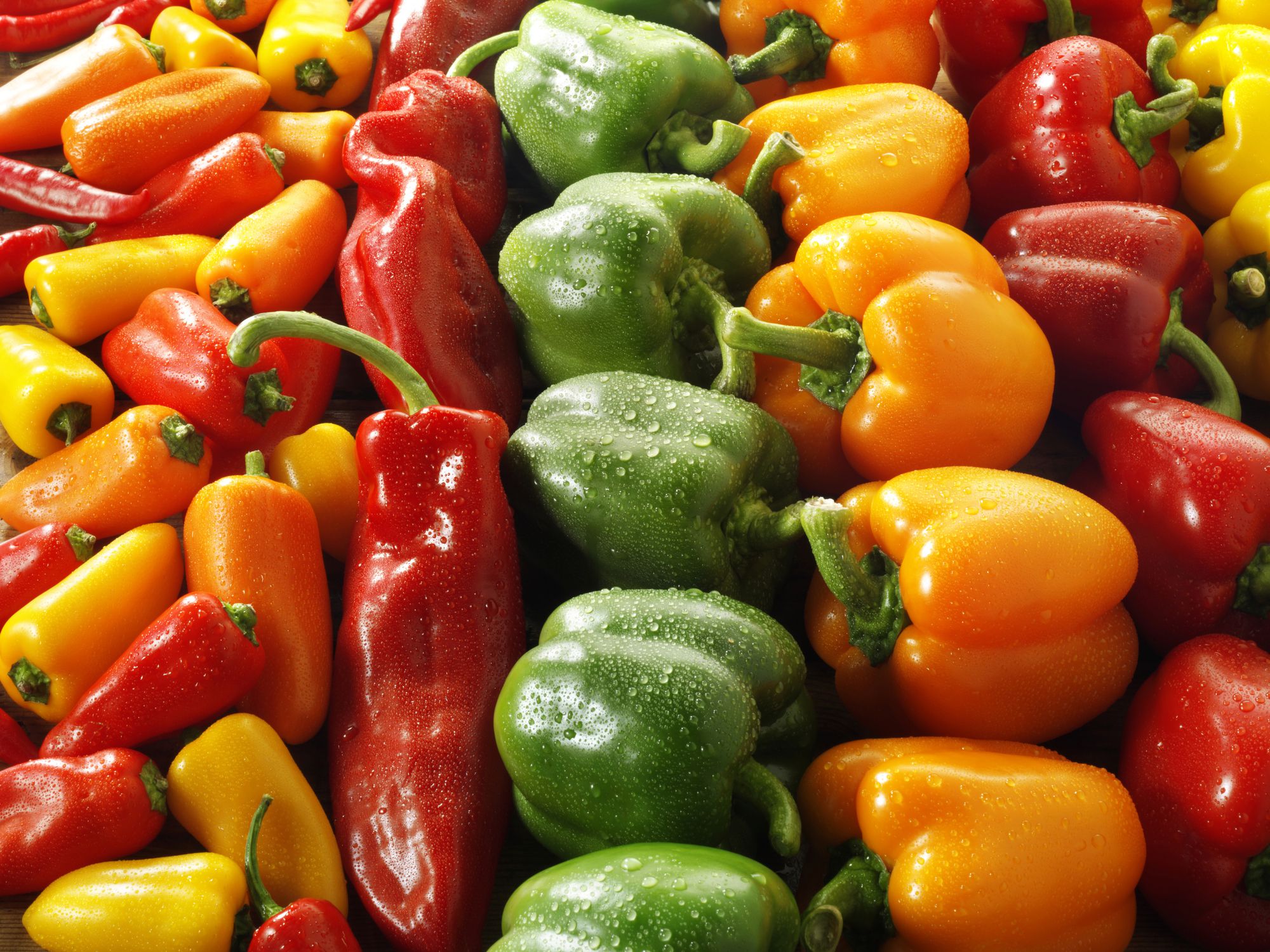 Katie's regular shop also features fatty fish, known for its rich content of essential omega-3 fats, plus plenty of quality complete protein sources such as eggs, poultry and meat.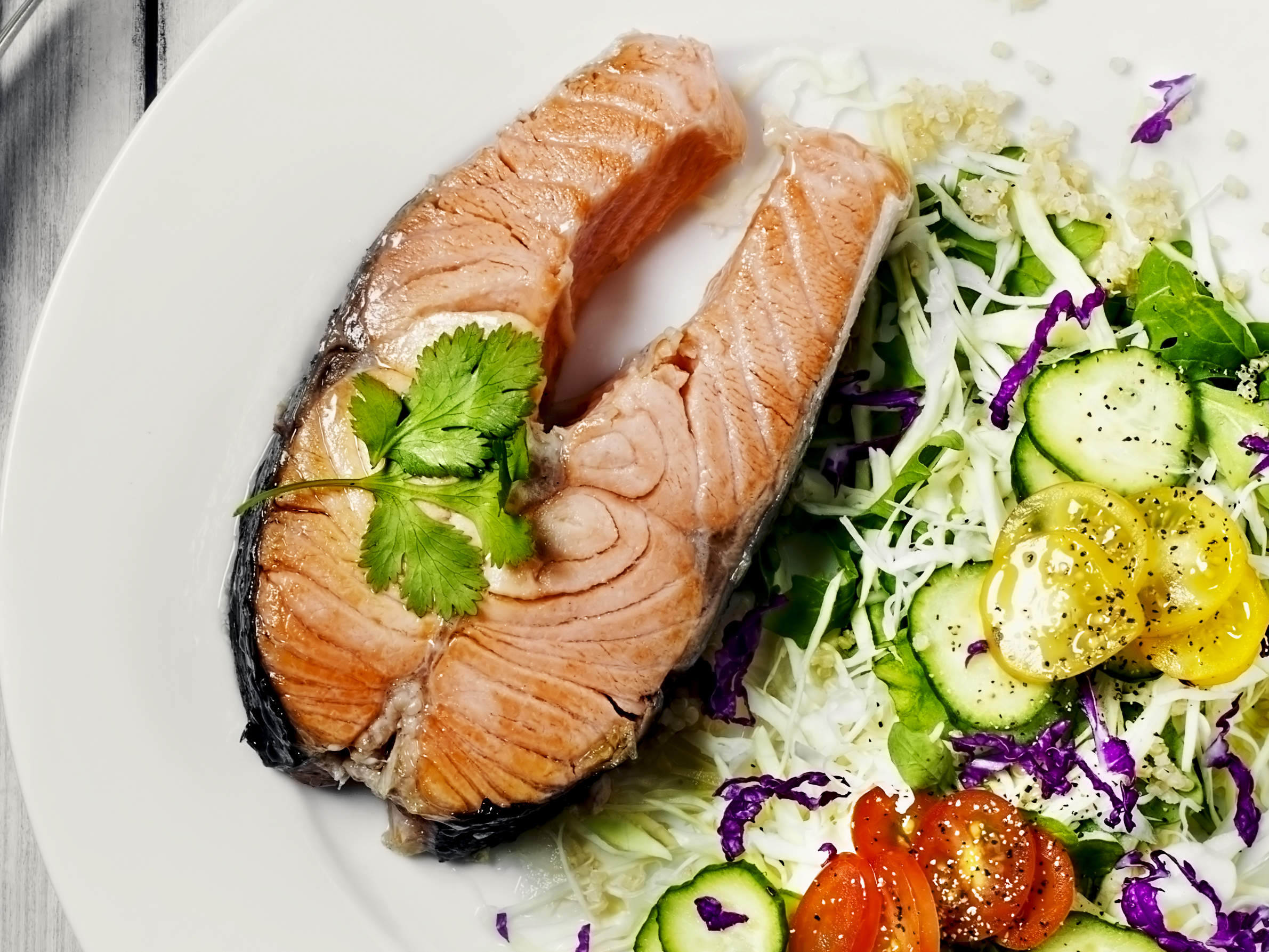 Pasta, noodles and couscous are the family's main sources of carbohydrate foods, and I would always suggest looking out for the brown or wholemeal versions of pasta and noodles when possible. They contain higher levels of fibre to help keep you feeling full for longer and this also supports normal digestive health. While couscous is easy and quick to cook, quinoa is actually a better choice as it's nutritionally superior, containing essential amino acids and minerals like manganese, magnesium and phosphorus.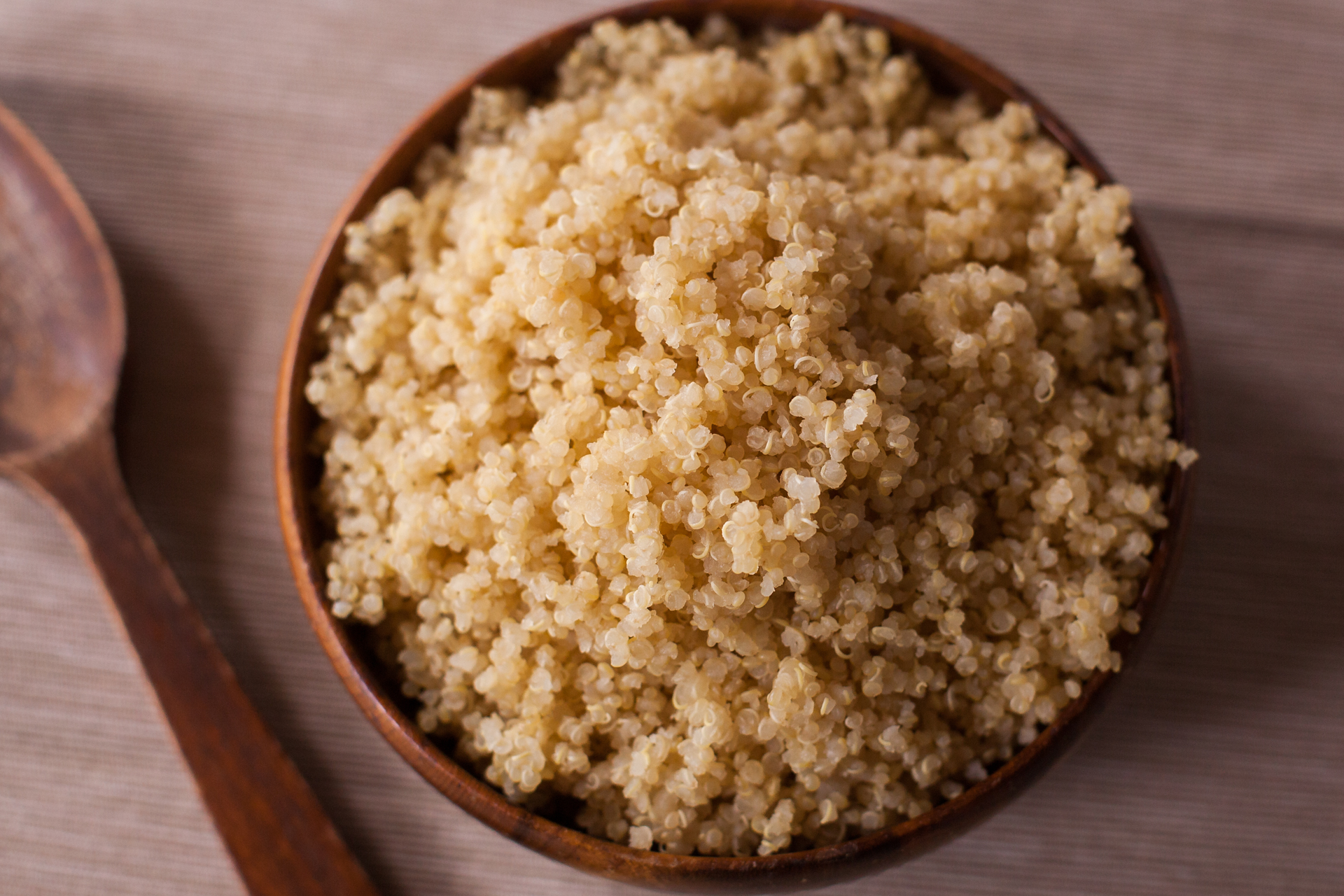 For breakfast, Katie opts for Weetabix with banana and a coffee. While convenient, commercial cereal brands may be higher in sugar than is ideal for starting the day. Eating a food containing refined sugar can raise your blood sugar levels quickly, causing insulin to be released to help control glucose (sugar) levels in the blood. This can then lead to an energy crash in an hour or two, which generally affects energy levels, concentration and even your mood. A nourishing breakfast alternative would be porridge with seeds and berries or a homemade muesli with plenty of oats, nuts, seeds and some fresh fruit for a more gentle and sustained morning energy boost.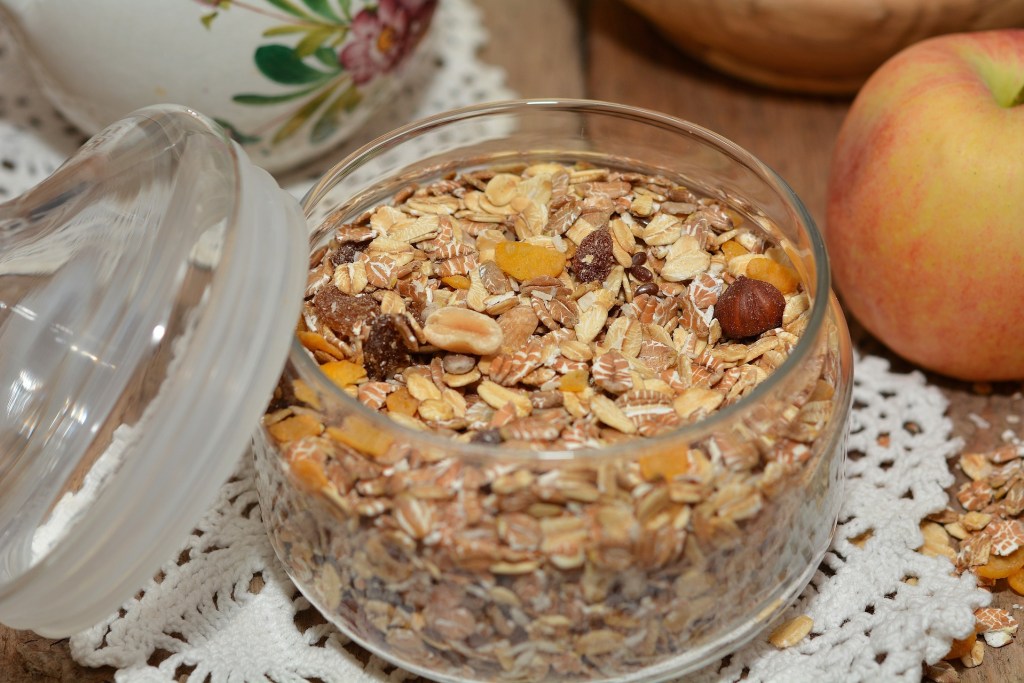 Katie's lunch is a brown wrap with chicken, salsa, hummus and cucumber. Wraps can be a super choice, and especially when you opt for a wholemeal version as Katie does. They're higher in fibre than a regular white bread sandwich. However, swapping her breaded chicken for grilled would really help to reduce the fat and calorie content of her lunch, while adding in a handful of leafy green vegetables would support her daily intake. Hummus is an excellent source of fibre and protein and makes a great plant-based food to add to meals. She enjoys a small chocolate bar after lunch, and while treats are important, reducing refined sugar where possible is a good idea. A square or two of high cocoa dark chocolate would be a better option.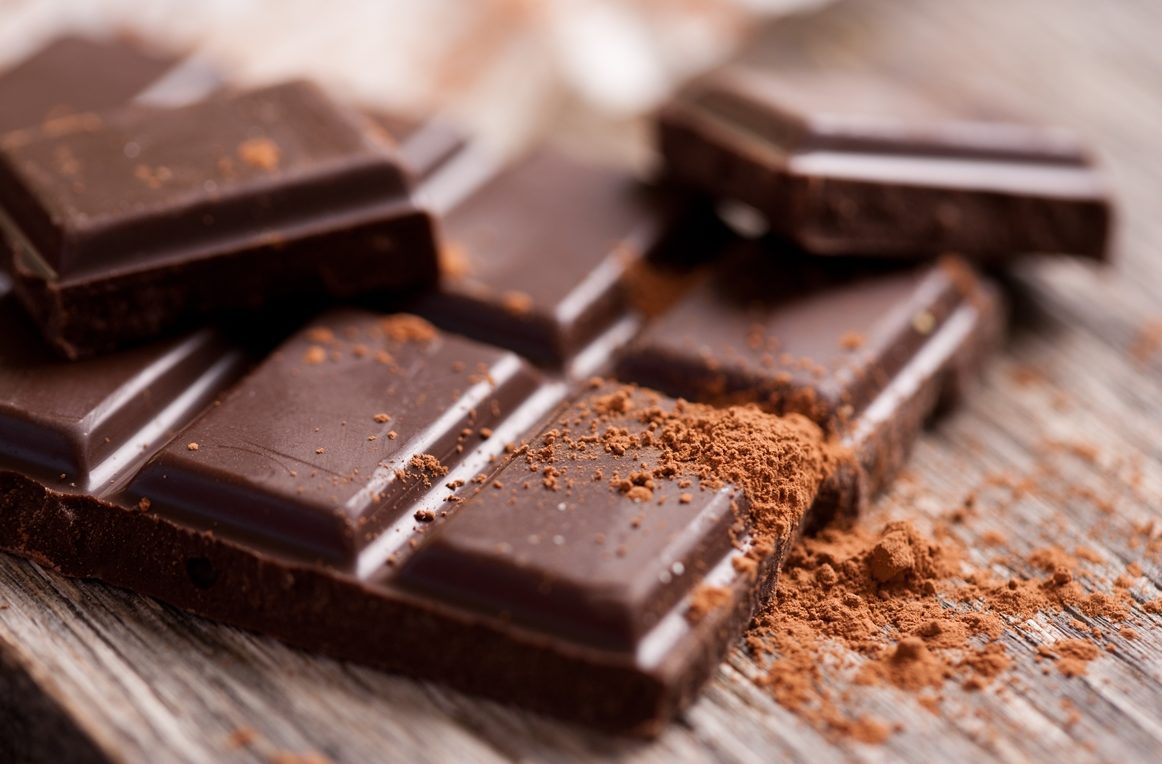 For her evening meals, Katie goes for wholesome and home-cooked meals featuring chicken, fish, noodles, potato, pasta and plenty of vegetables. Together, these make healthy and balanced meals, containing complete protein and plenty of vitamins and minerals. Adding a little avocado or quality olive oil would help to boost levels of healthy fats.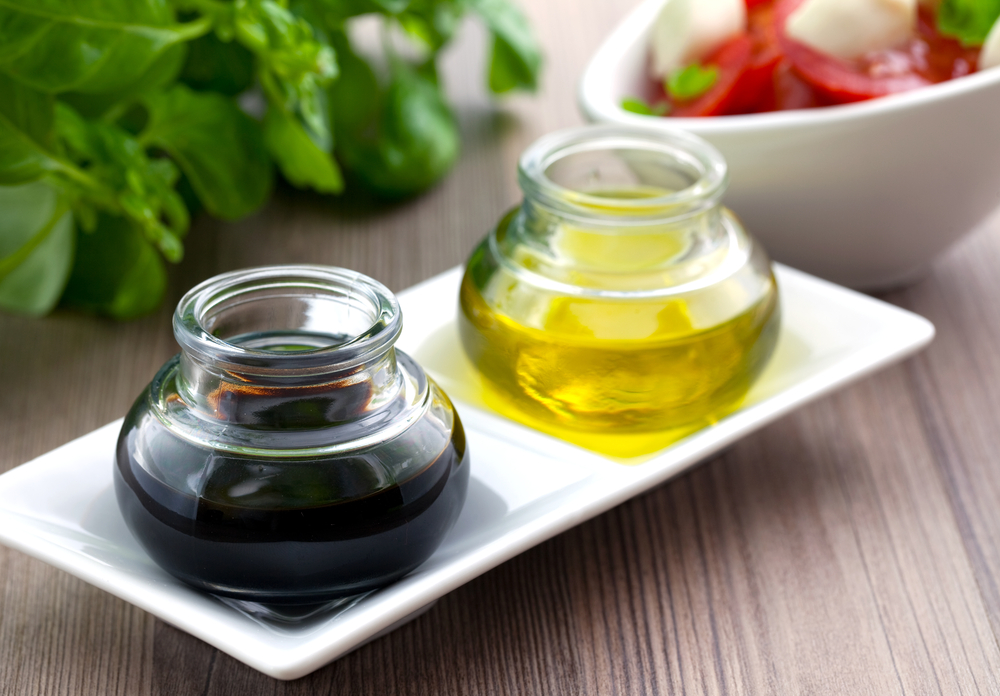 Katie's meals are generally healthy and balanced, although I would suggest she keeps an eye on her refined sugar intake and swaps her daily chocolate and biscuits for healthier alternatives. Sweet treats are best kept for special occasions.