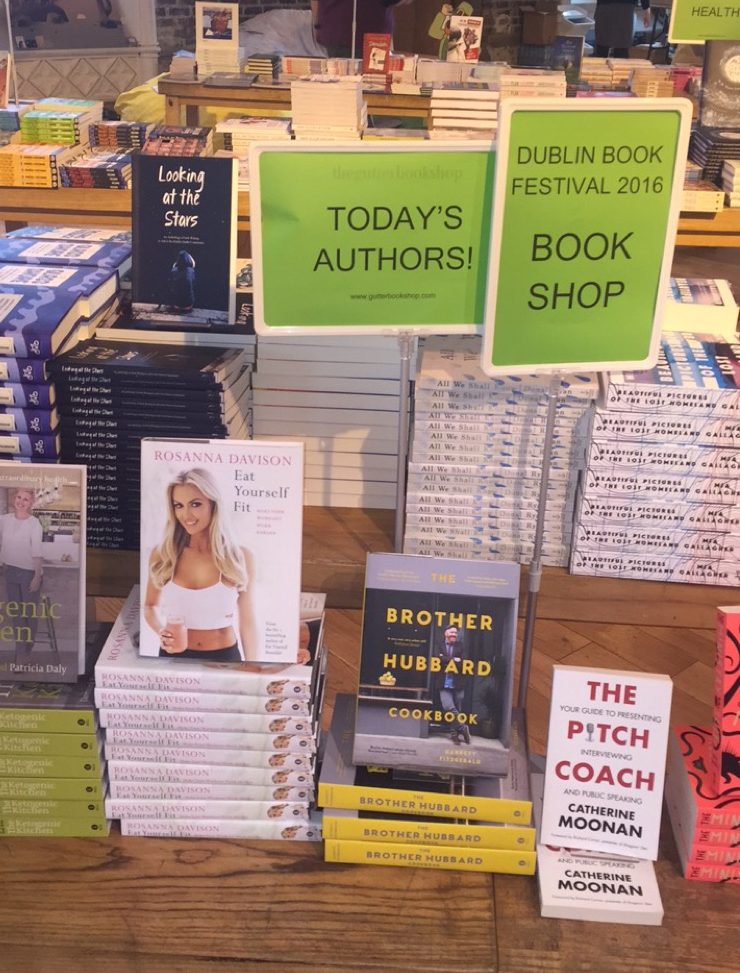 Yesterday, I had the honour of teaming up with fellow Gill Books authors Domini Kemp and Garrett Fitzgerald of Brother Hubbard, to chat about growing your own food business both in terms of online branding and marketing, and the logistics of setting up a restaurant, hiring staff and making it into a profitable business. It was just one of the many events and workshops held in Smock Alley Theatre in Temple Bar as part of the Dublin Book Festival, which runs until tomorrow.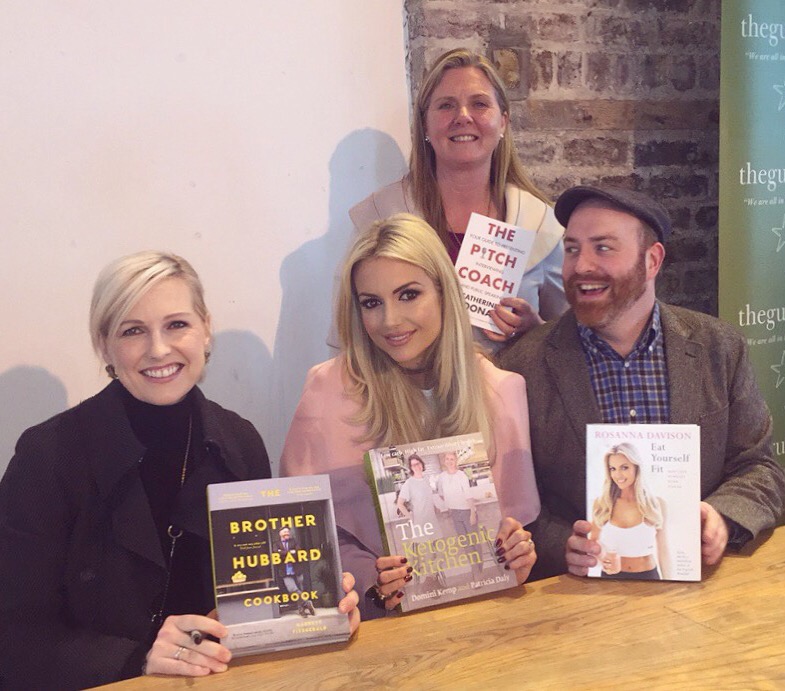 I spoke about how I came to write both Eat Yourself Beautiful and Eat Yourself Fit, following my nutritional therapy studies and time spent working with clients to develop eating plans to support their various health concerns. I also discussed how I use social media to help build an online information-sharing community, give a little look into my everyday life and promote my various business interests.
But it was fascinating to listen to the challenges and successes that both Garrett and Domini experienced when they first set up their respective cafés and restaurants.
The overall message? Seriously hard work, focus, self-confidence, intelligent effort and a clear vision pay off!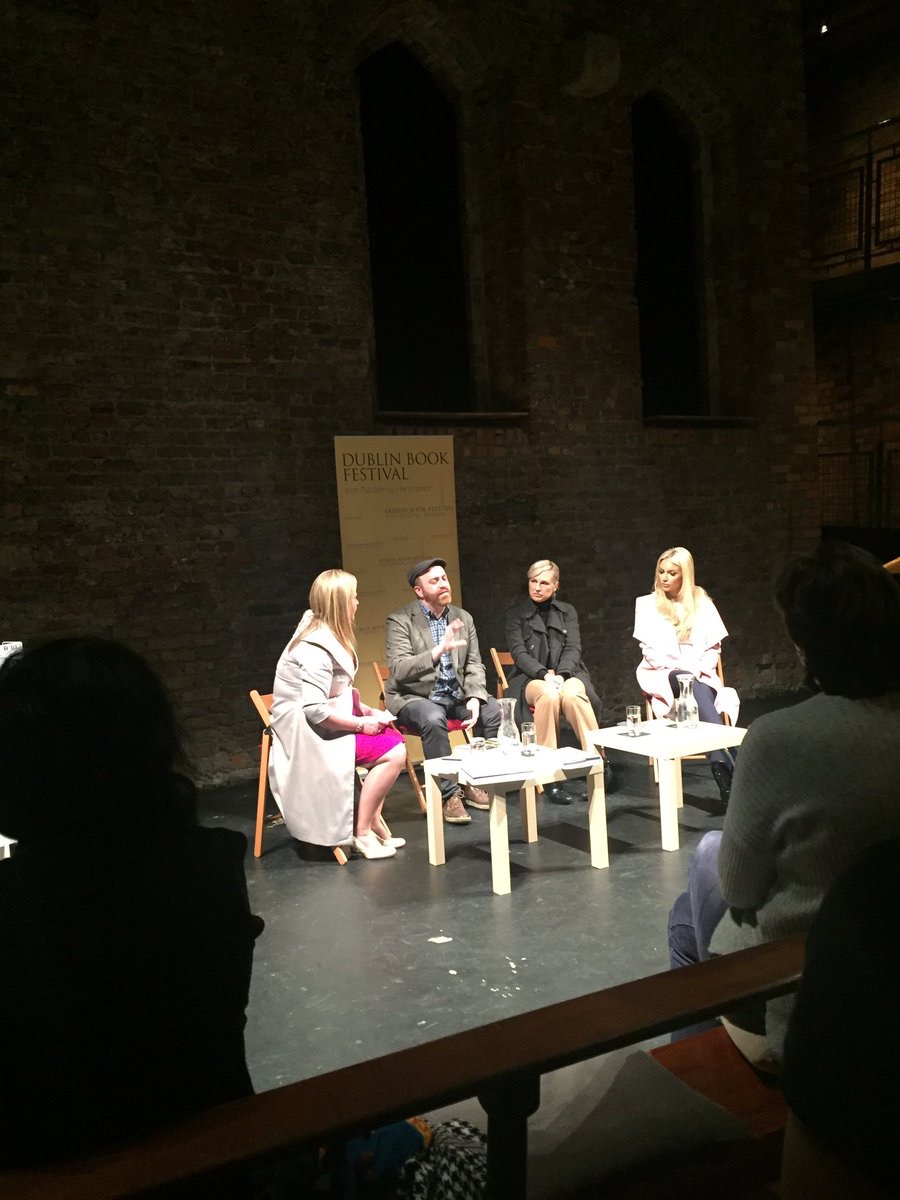 They both run successful businesses and employ large numbers of staff, so it was an extremely valuable talk for anybody interested in setting up their own food business. Luckily, there was an excellent turnout with a captive audience genuinely interested in learning more about both the restaurant trade and the power of digital marketing.
After the chat, we spent quite a while answering audience questions and signing books in the bookshop upstairs.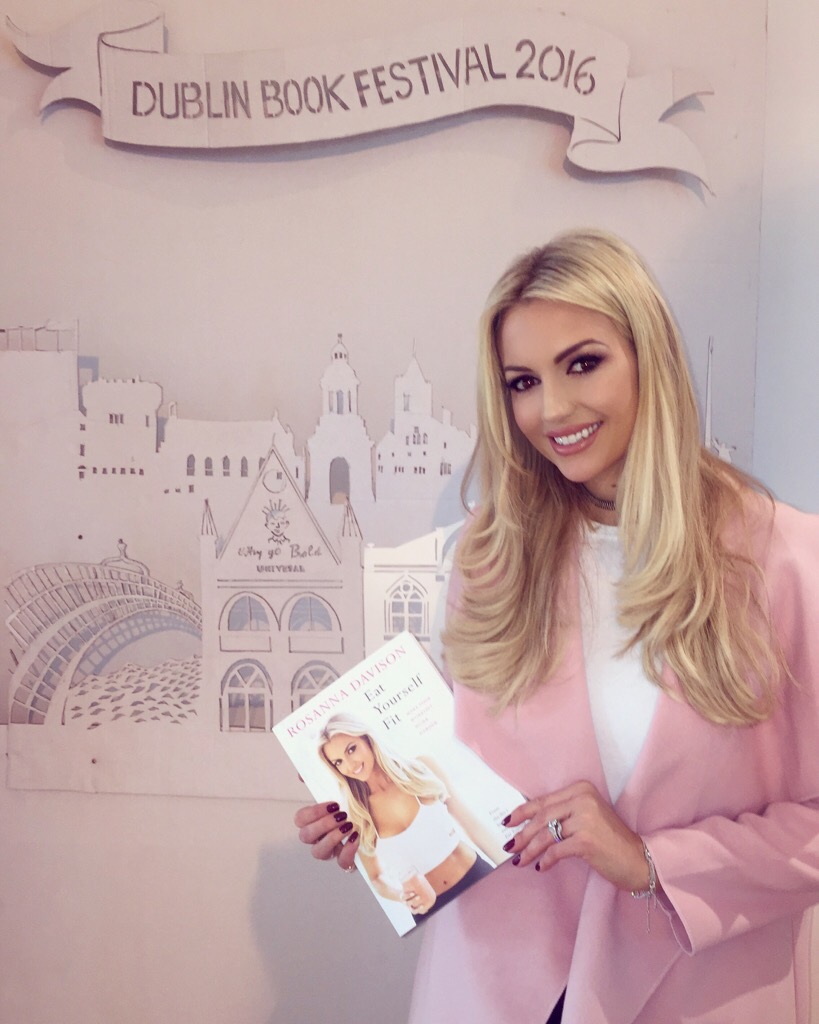 As it was a chilly November morning, I wore this oversized pale pink duster coat (€49), which kept me feeling cosy but smartly dressed. I love this dusty pink colour, and the shape of the coat works so well over jeans and boots or a dress and heels, plus it adds a pop of colour to a generally darker and duller winter wardrobe.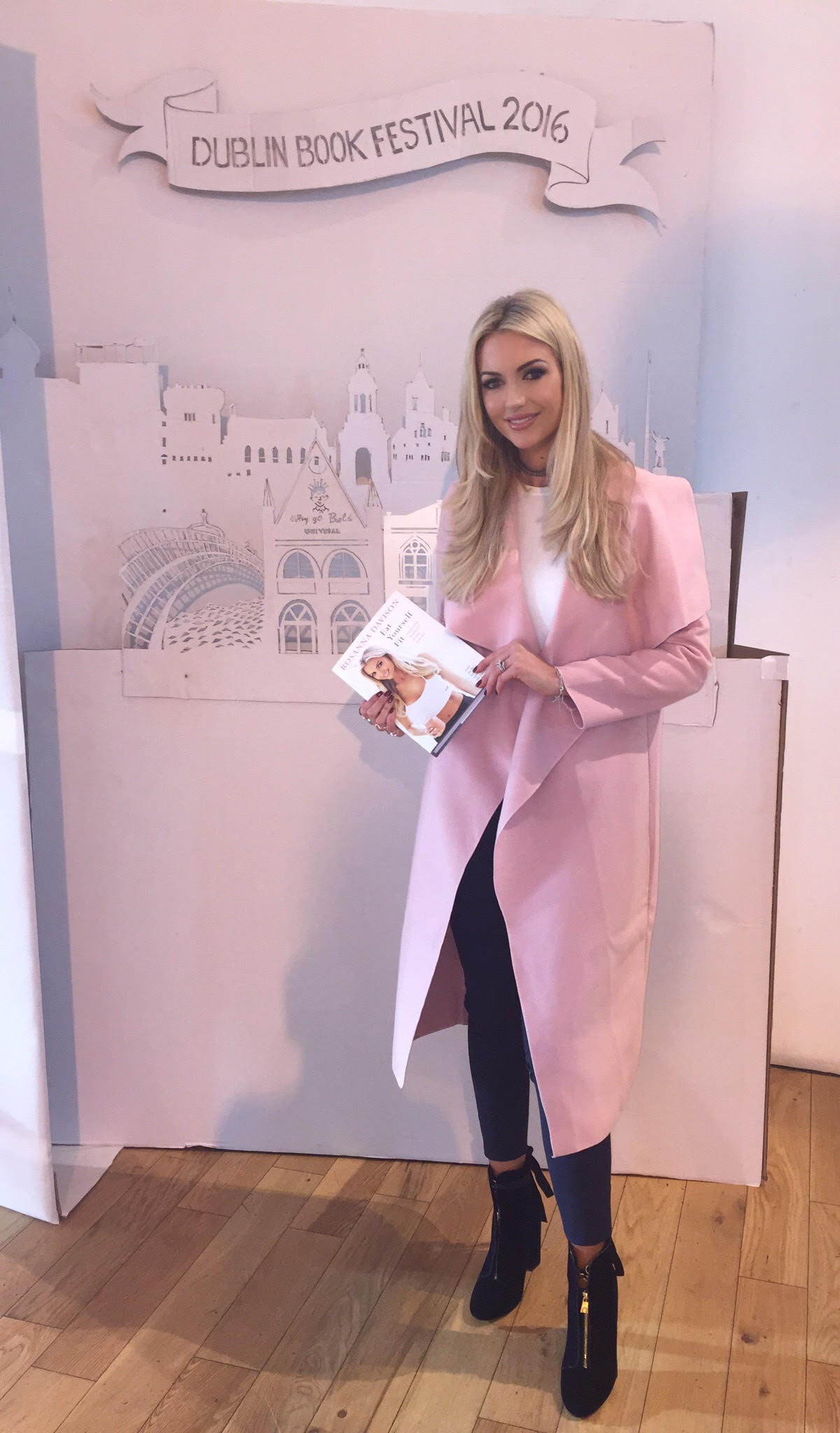 My navy trousers are from Zara, and although I bought them about a year ago, they had got lost in the back of my wardrobe and I had forgotten about them until I found them recently when I was sorting through my jeans. Typical, eh?! They're comfy to wear yet dressier than jeans and made from a stretchy cotton.
They have these cropped navy trousers in store at the moment (€39.95), which also feature a chic gold waistband.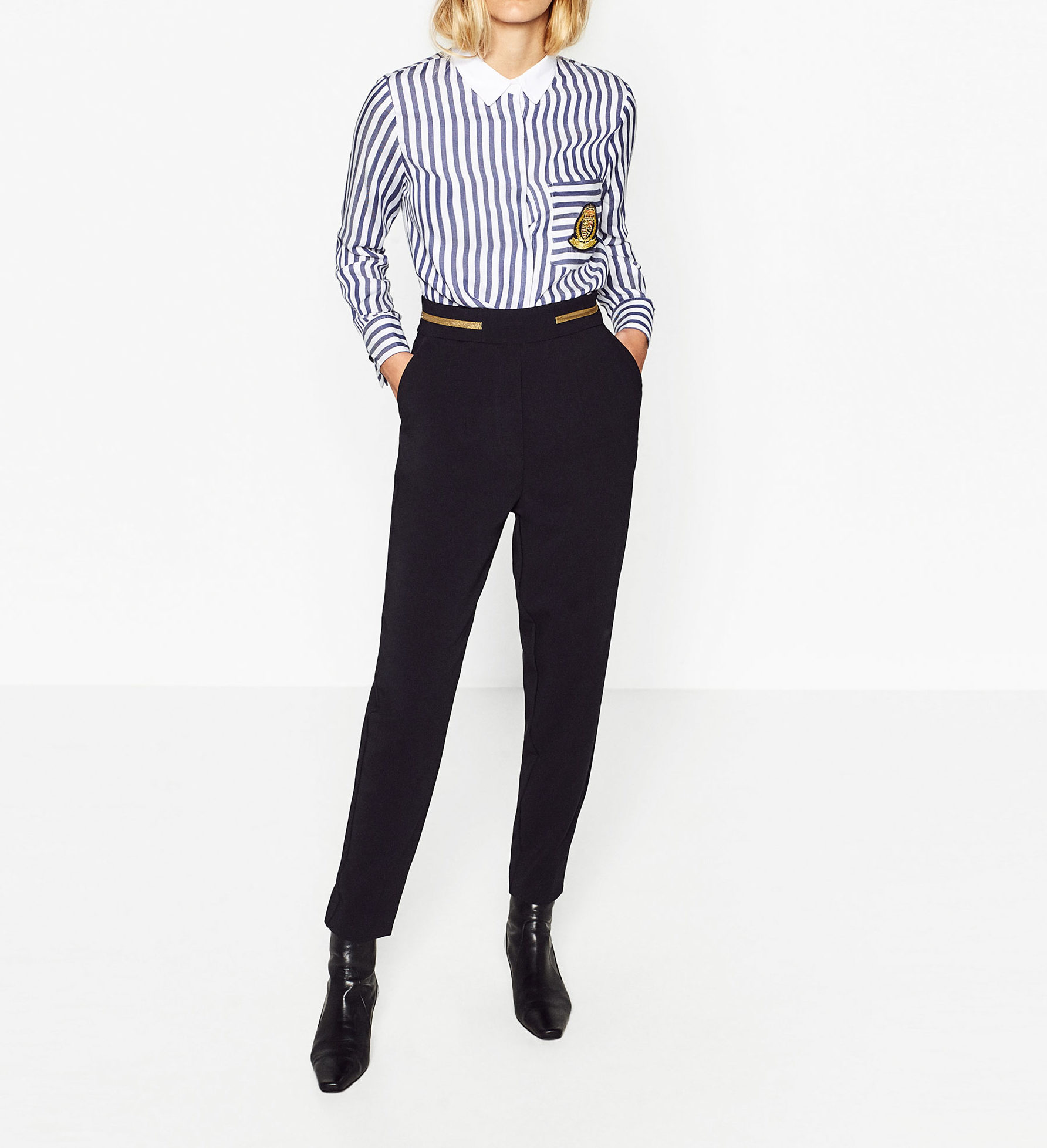 I spotted these navy velvet high heel ankle boots (€49.95) in Zara earlier this week and it was lust at first sight! They're pretty high but comfortable to walk in and I love the luxe gold zip detail and the bow at the front. I actually wore the bows to the back for simplicity, but it's easy to change up for a different look, depending on your outfit.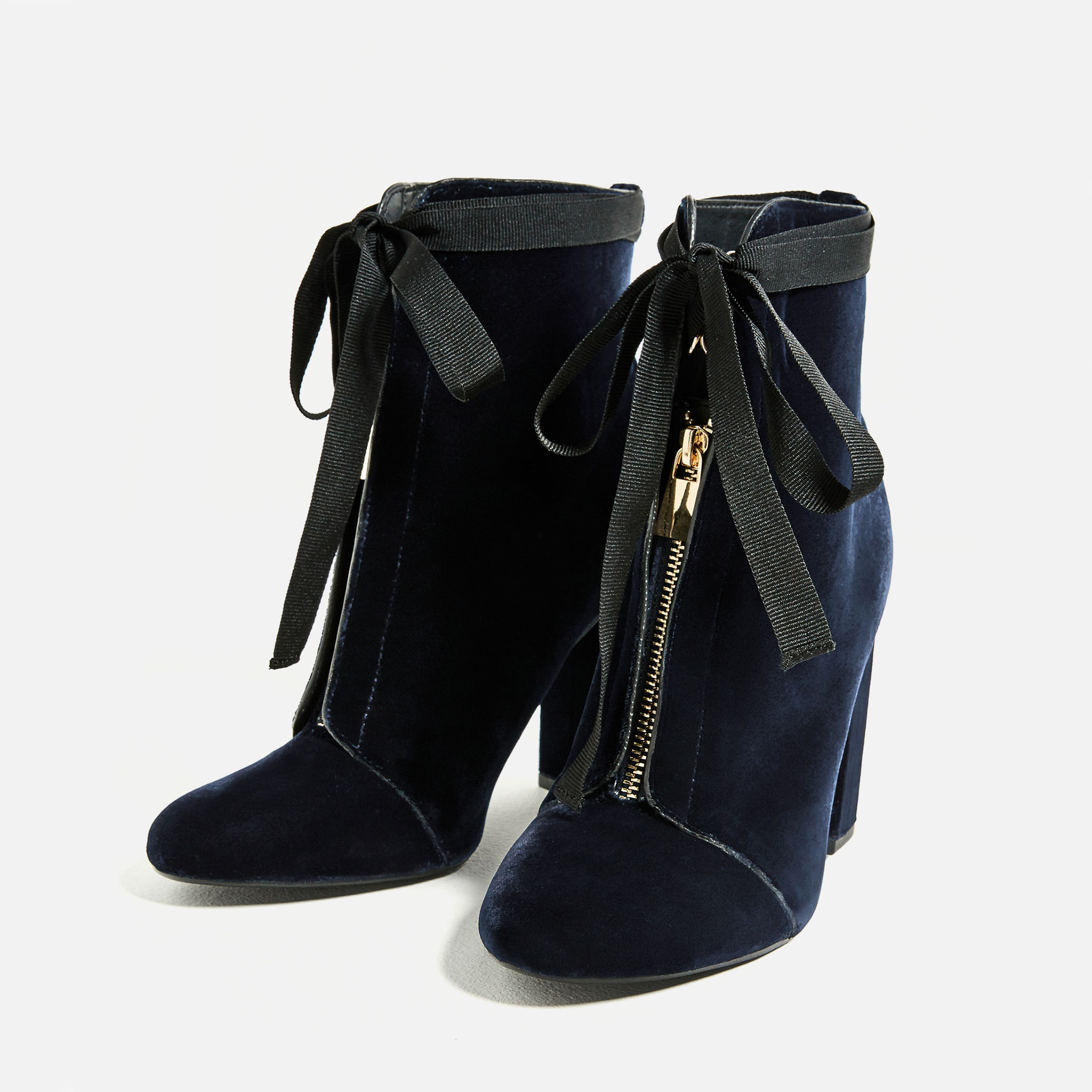 My top is a basic cream sweater (€19.95), also from Zara and shown in pink below. I buy them in black, blue, red, grey and pink, as they're so easy to pair with trousers, jeans and skirts. They're nice quality, wash well and add warmth without bulkiness, plus I love the gold button detail on the cuffs.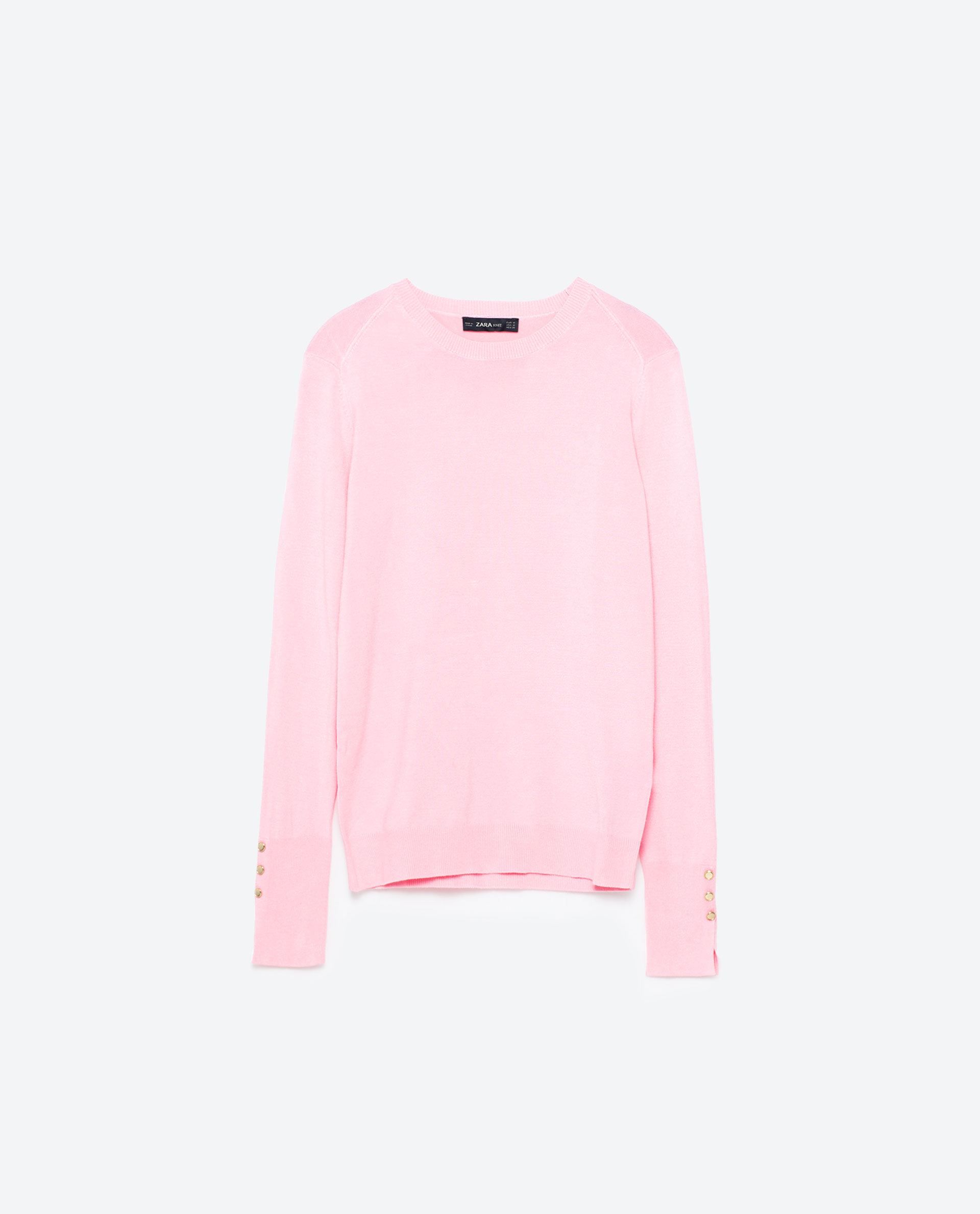 Finally, I added a black and gold choker as a simple accessory. Since the choker trend doesn't seem to be going away anytime soon, I might as well keep on wearing the ones I have!