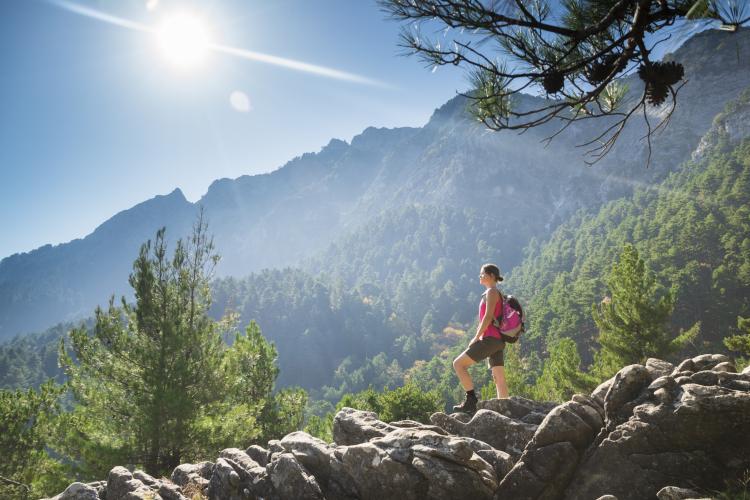 We all feel great after a workout, hike or day of cycling, but how you perceive that activity actually starts with what you're wearing. According to a study published in the Journal of Experimental Social Psychology, "enclothed cognition" describes the mental changes we experience after putting on a particular garment or outfit.
The idea is, the more symbolism you attach to certain pieces of clothing, the better you feel; you also may experience better results as well. That's good news for all of us who like to slip on amazing activewear that both looks and feels great. With the right outfit, you could even up-level your fitness routine or active lifestyle. Here's where to get started if you want to sweat in style.
Make it Look Effortless
Activewear has come a long way from the days when we donned sweats, seamless waist leggings, super cute quick-wicking shirts and a variety of patterns and styles. That variety of style and color also makes it easy to transition your favorite activewear from the gym or the bike trails to lunch with a friend.
To achieve this, empower yourself to mix and match materials and layer your style to meet the demands of your evolving day. Start with a cute workout tank and add a long-sleeve shirt that you can remove during the workout and then slide back on for lunch downtown.
Bundle Up in Style
You might not have any trouble finding the perfect yoga pants, but when it comes to donning a jacket for a hike, it's easy to rely on one of our everyday options. While that might make sense, taking a hike in a trench coat or windbreaker can feel a little awkward and insufficient on the trails.
Instead, scoop up a hiking jacket in your favorite color that's created with an active lifestyle in mind. For example, Columbia's women's-cut jackets come in a variety of colors and weather options. Choose from any number of lightweight, fleece and insulated jackets, as well as options with or without hoods to match your style and comfort preference.
Give Your Tech an Upgrade
Choosing the right wearable tech to complement your outfit can give your style an upgrade and your fitness or running routine a boost. Most of us want to be within arm's reach of our smartphones so we don't miss those important calls and texts. But if the latest Apple Watch isn't in your budget, you can still go running or work out with your phone in style.
For example, the Shapeheart Armband is a two-for-one heart rate tracker and phone holster. Just strap it to your arm, so it's super handy to grab your smartphone to make calls or to access Google Maps on your run. Beyond those perks, the Shapeheart Armband can also simultaneously monitor your heart rate.
Accessorize Your Workout
Living an active lifestyle doesn't mean you have to give up accessorizing. We all love our earbuds and listening to our favorite music when working out. But they're not always comfortable or convenient to wear. Instead, pick up some sweat-proof JBL headphones that will keep your earbuds firmly positioned when you're working up a sweat. And for anyone who suffers from tennis or golf elbow, forearm tendinitis and arthritis, you can help hasten your recovery time with Mava Sports Elbow Sleeves that offer soothing compression.
Give Yourself Permission to Look and Feel Your Best
There are lots of fun, colorful and stylish ways to give your active lifestyle an upgrade. From the right jacket and outwear to the best wearable tech, give yourself permission to look and feel your best while leading an active lifestyle.