The sun is shining and the shops are packed with striking sartorial offerings, including plenty of pretty tops. I love all of the off-the-shoulder Bardot styles, in feminine pastels and florals.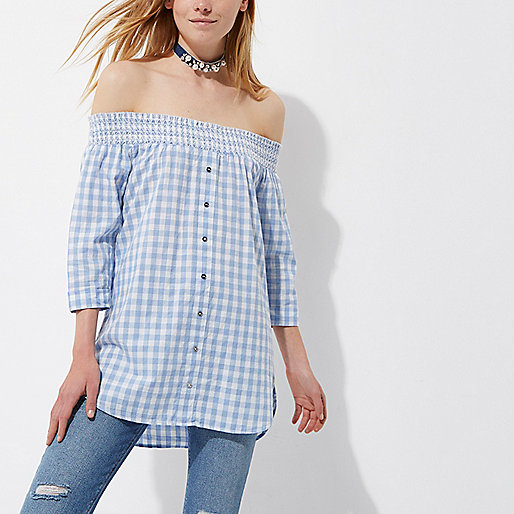 My wardrobe is currently full of cooling sky blues, and for work today, I popped on this blue gingham shirred Bardot top (€37)…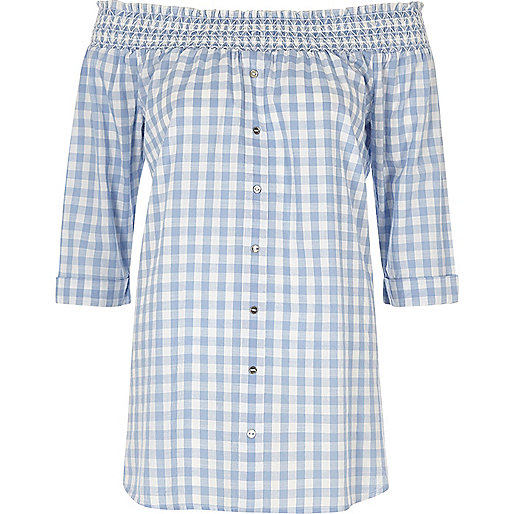 The Bardot style shows off just enough shoulder, while I really like the longer length of the top to make it feel more like a shirt. It's fitted, yet light and breathable enough to keep you feeling cool in the humidity of summer.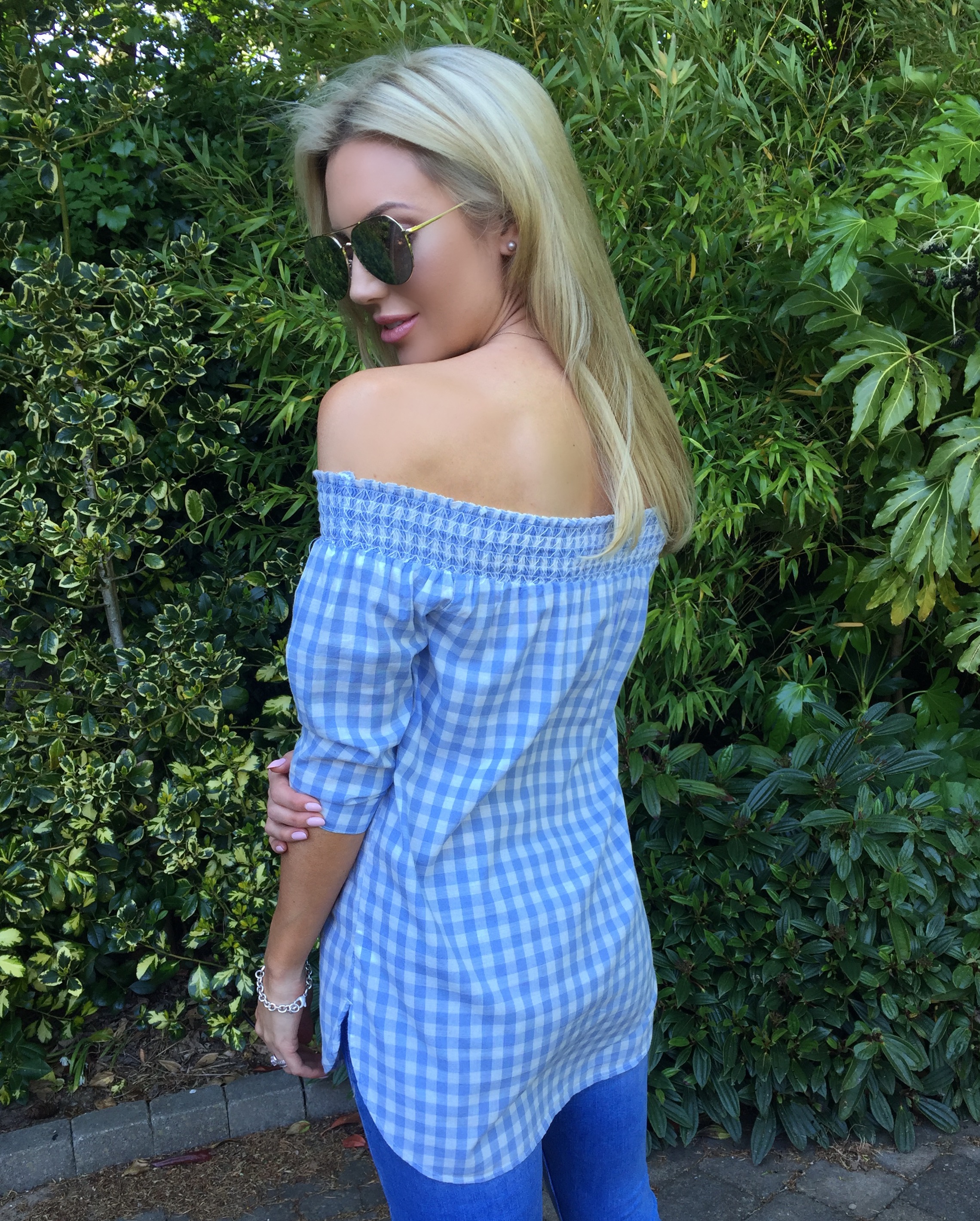 If I had been feeling braver, I would have paired the top with a little pair of denim shorts, but with a light sea breeze this evening, I opted for these Blue Amelie ripped super skinny jeans (€55)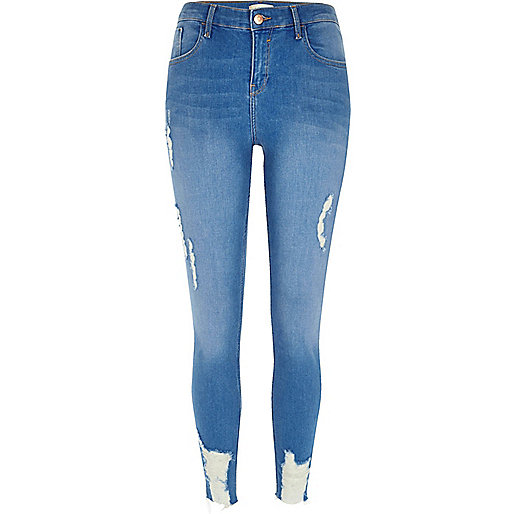 I'm a huge fan of River Island Amelie jeans, as I find them very wearable with their tight fit and high waist. Despite being extra skinny, they help to pull everything in and flatter you in all of the right places. Plus I love their range of colours and the distressed details in this style.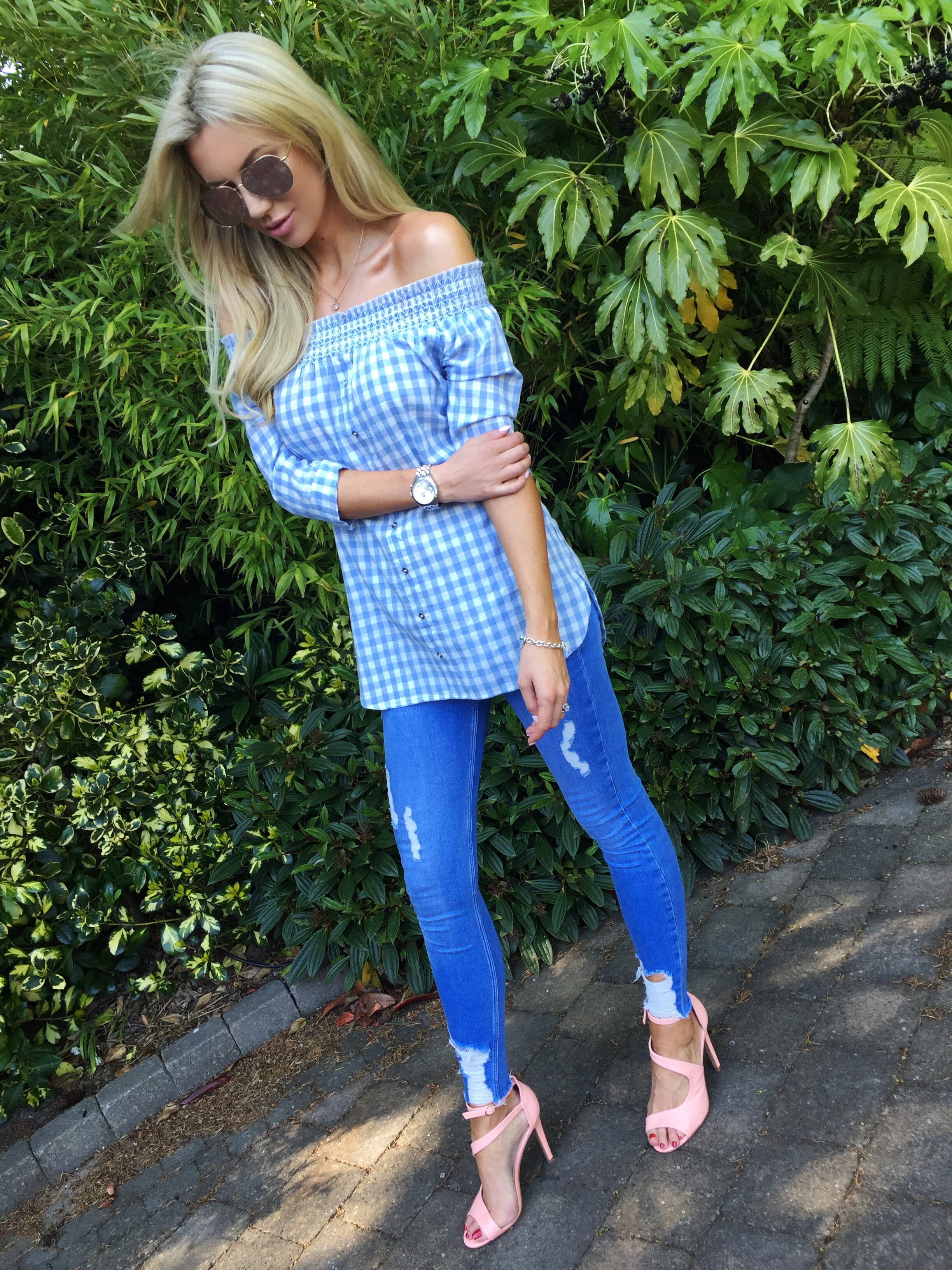 My baby pink heels are from Cari's Closet last year and I love the pink against the blue. There are plenty of pretty styles in stores at the moment, including these very affordable New Look pink suedette pointed court heels (€35.12).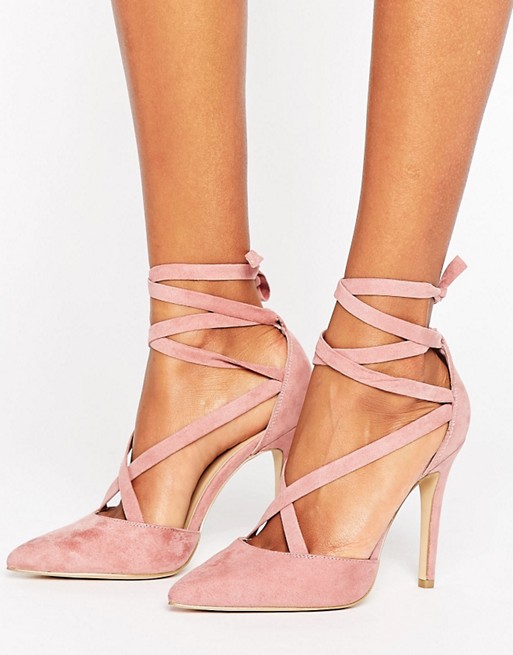 My shades are a favourite pair from The Spoilt Bitch Club, called Beach Baby in rose gold (£22).