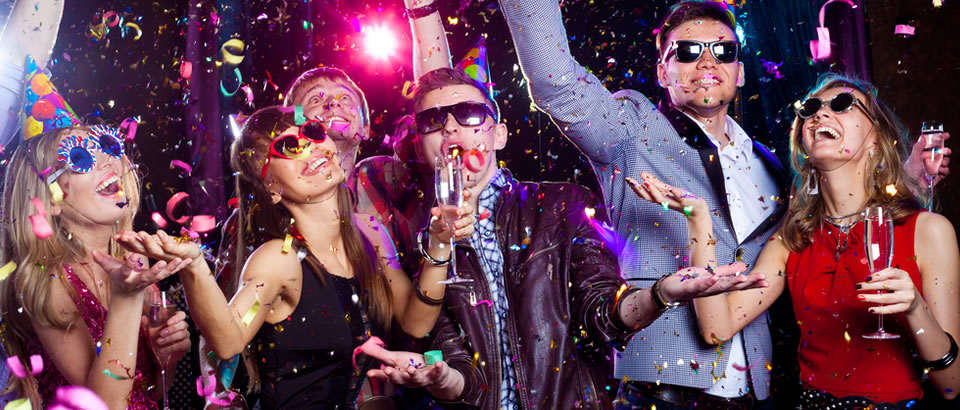 Throwing parties is the way to go! It's how you can bring friends back together. It's how you can have fun, eat great food, and drink the night away without worrying about how you'll get home at the end of the night. It's how you can do something special for someone, like throwing them the best birthday party. It's how you become the core of your friendship, as you are the one who brings everyone together. Hosting parties is fun, it's perfect for friendships, and it's how you can celebrate any occasion.
Getting ready for a party and getting dressed up is fun, but planning the party can be much better. You do, however, need to remember to have fun and leave stress behind. Use these tricks, and you'll host a fabulous party, again and again, all the while having fun:
The first task when hosting any party is choosing the date. If you are throwing a birthday party it, of course, makes sense to use your actual date of birth, but if it falls on a Thursday when everyone will be coming from work and going to work the next day, it can become infinitely better if you host your party over the weekend instead. You want to ensure that most people will be able to attend.
What's a party without decorations? Choose a theme first so you can either build up your reusable decorations over time or so you can go to the party store and pick up complimentary pieces all at once. The bigger, the better! Once you have your theme and your decorations, all that's left is putting everything together the day before.
Go one step further than sending a text to your friends that they will forget. Make your own invitations, and make them count. The more pizazz they have, the better, because then your party will be saved in their calendar, or, even better, tagged against their fridge. You won't have anyone missing out on your big party because they forgot!
Easy Meals to Feed a Group (and Alternatives)
When it comes to parties, you need food, and you need drink! Both these items can be very difficult to achieve with crowds, which is why you should choose easy recipes that can be prepared before and then cooked or simply served when the time comes. Similarly, if you don't have the time or the budget to provide everything, ask your guests to bring food and drinks for themselves. You could coordinate so that you don't have an overabundance of one thing as well.
You can make it easy for yourself and simply use a curated playlist from the Internet, or you can have everyone put together the playlist together.
Your party will be truly fabulous, and you'll be sure to be the best host with these tips. All that's left is to dress up and to have fun!