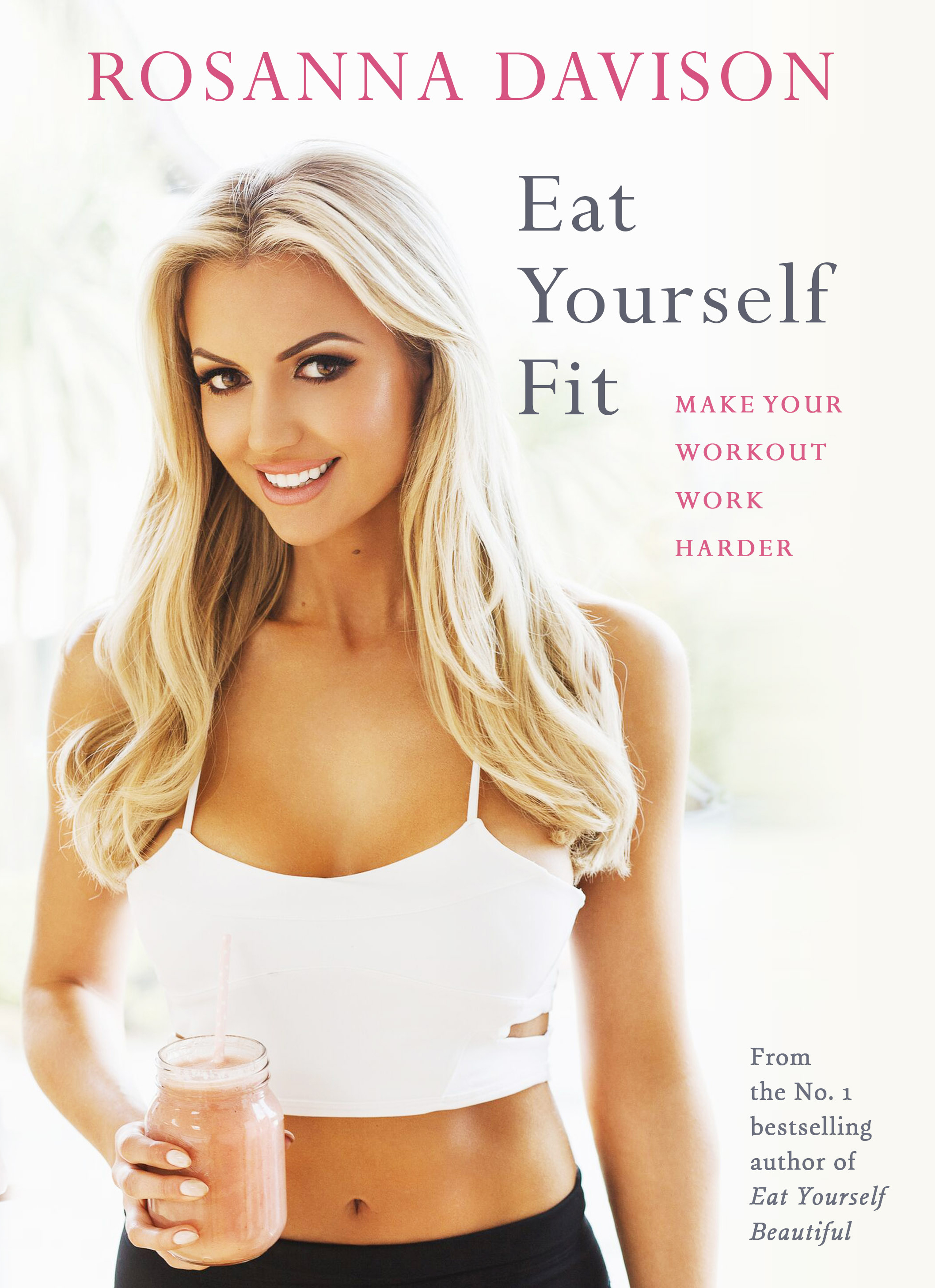 I'm so excited to be able to finally reveal the brand new book I've been working on since last year… Eat Yourself Fit!
Hitting bookshops in early September, it's full of tips and advice for looking and feeling your very best, for maximising the benefits of your workouts and for dealing with food cravings. I share my tips for reducing body fat in a healthy way for long term results, improving muscle tone and replacing sugary foods in your diet with healthier alternatives.
Plus I designed an effective eating plan created to support fitness and fat loss goals.
I really hope that people enjoy it as much as they enjoyed Eat Yourself Beautiful… I feel that the content and recipes are stronger than the previous book and I can't wait for you to try them out!
The book contains over 100 powerful recipes that complement and enhance your fitness routine, a sample diet, exercise plans and tricks to keep you motivated… everything you need to look and feel your very best.
I designed the recipes to give options that are muscle-building, antioxidant, mood-enhancing, sleep-enhancing, calorie controlled or antioxidant rich, depending on your fitness goals. They include Rawnola Parfait with Raspberry and Vanilla Coconut Whip; Omega-3 Gingerbread Energy Bars; Coconut, Chickpea, Spinach and Sun-Dried Tomato Stew; Skinny Cauliflower Tabbouleh; and treats such as Pecan Pie Truffles.
I'm so grateful to the fantastic team at Gill Books for their hard work, continued support and belief in me, and of course to you, the readers, for your incredible support.
Thank you and I hope you enjoy Eat Yourself Fit as much as I have enjoyed writing it for you 🙂
Please click here if you would like more info on the book.