Hi guys!
Anyone living in Ireland will most definitely have noticed that our 'summer' has been generally lacking one key ingredient… sunshine! Up until this week, that is. We enjoyed one of the sunniest days of the year on Wednesday this week, and that carried through to yesterday.
Yesterday was an important day. Along with my family and a huge number of friends, we said our final farewells to my dear uncle Paolo Tullio, the much-loved food critic, writer and restaurateur, who sadly passed away last week after a long illness. It ended up being a beautiful celebration of his life, with a humanist ceremony, plenty of music, far more laughter than tears and friends fondly remembering a wonderful man and a life well lived. He will be deeply missed by all who knew and loved him, and it couldn't have been a more perfect send-off for him. He would have approved!
The family were requested to wear something with colour rather than black, as the whole day was designed to celebrate Paolo's colourful life. It can be difficult to know what to wear to such occasions, but as it was a sunny day, I decided it was the perfect time to break some of my summer clothes out of the wardrobe and actually wear them!
I bought this sleeveless blue geometric print dress from River Island (€60) last week, and it makes a great outfit for daytime as it's glam enough to wear with heels, but can be dressed down with a pair of flats for a more casual look. Having a tie waist makes it really comfortable, as the size can then be adjusted. Very helpful if you plan on going out for a big meal, as we did last night!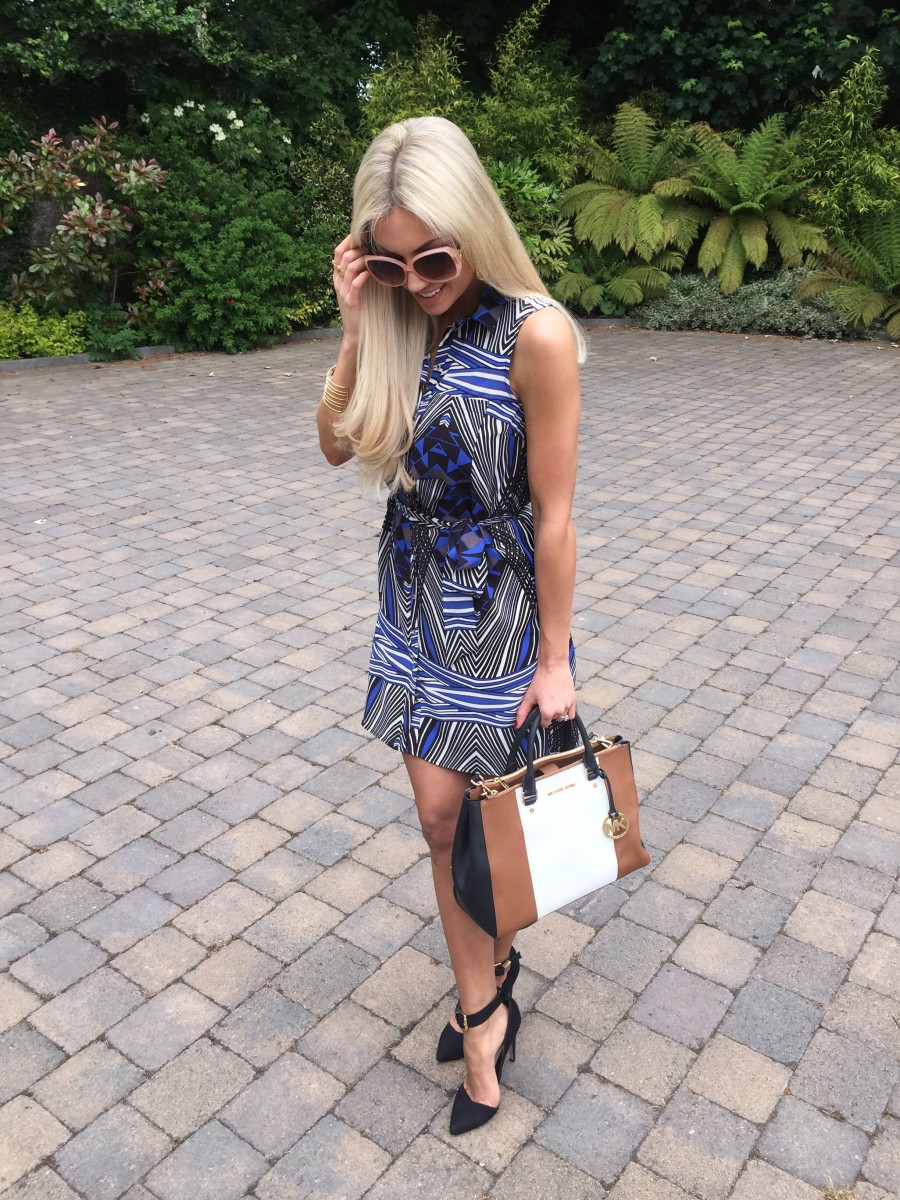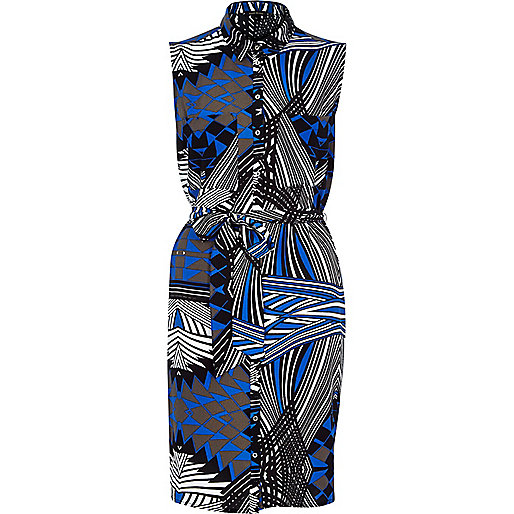 I paired the dress with these black faux-suede heels from ASOS. I bought them a couple of years ago, so these exact ones aren't available anymore, but I've tracked down a similar pair that I absolutely LOVE!
Check out these ASOS Pilot Pointed Heels (€57.53), which have that fab lace-up closure that's so popular at the moment…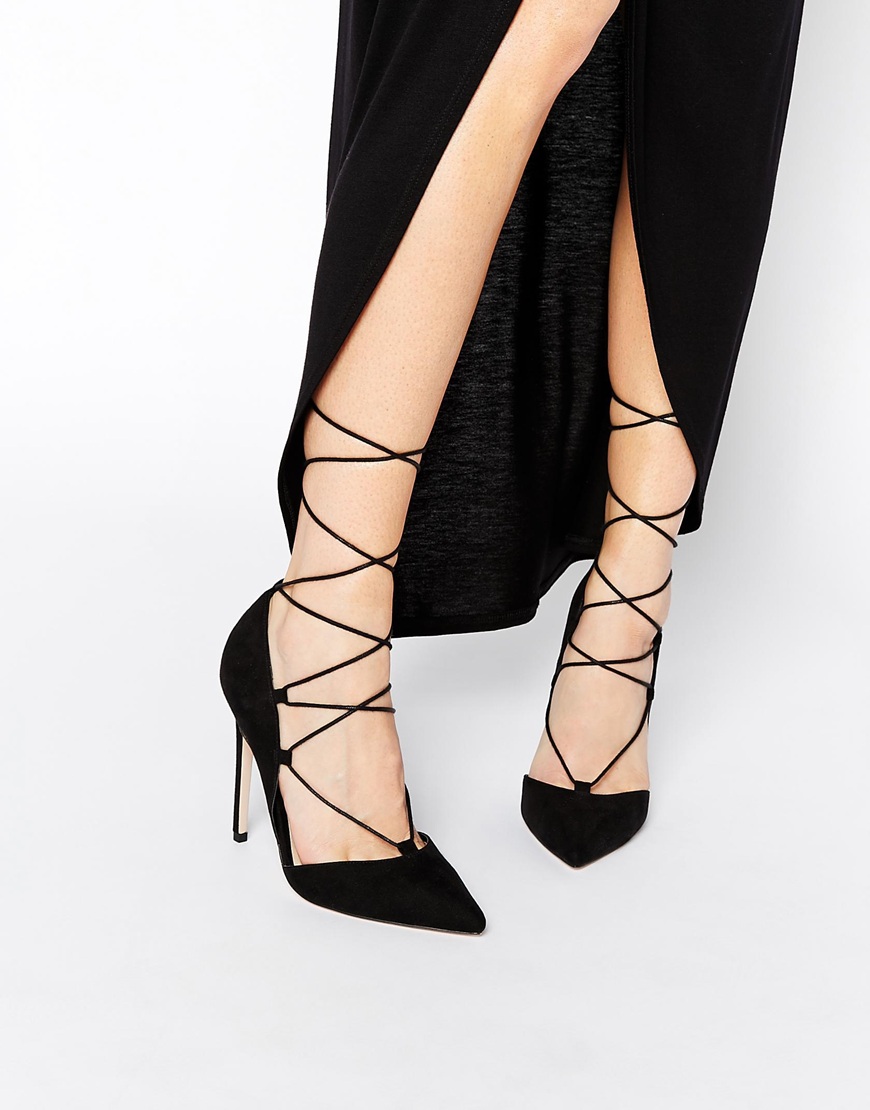 Aaaaand they come in nude! Also €57.53 from ASOS 🙂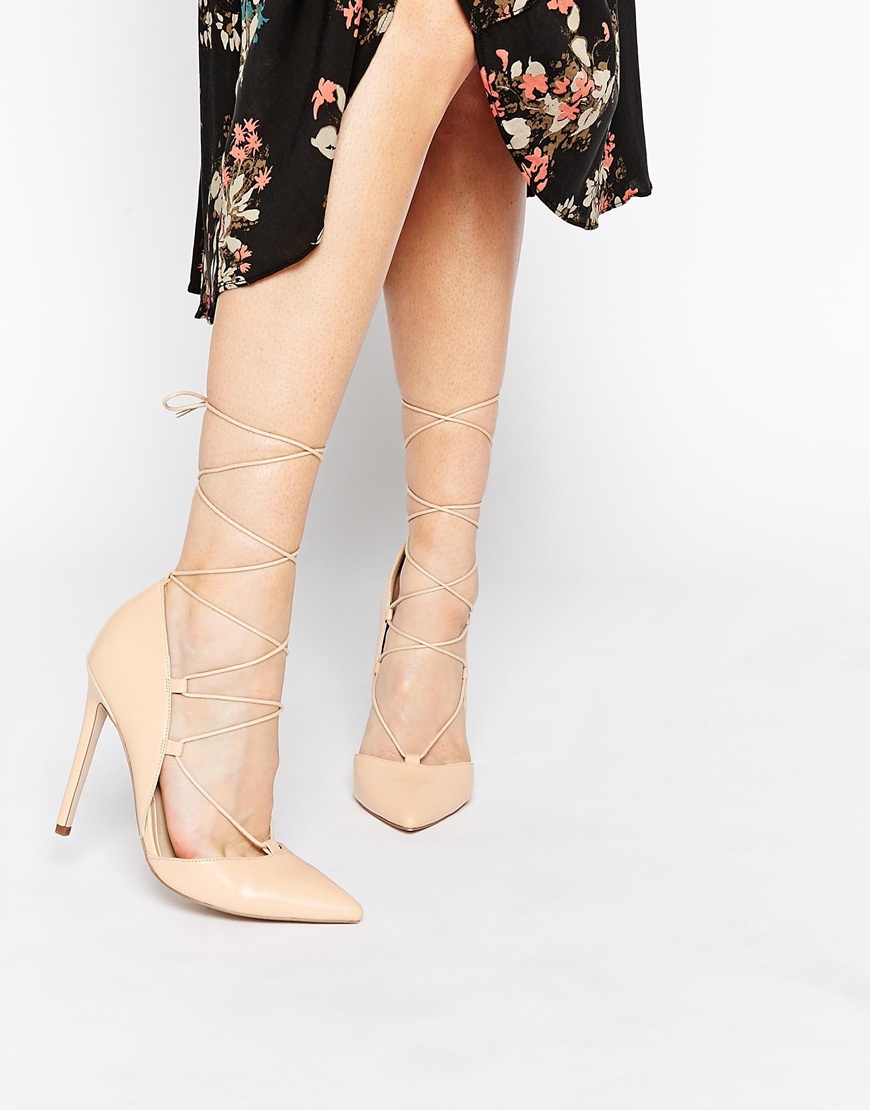 Nude goes with pretty much everything, so these would be a great investment.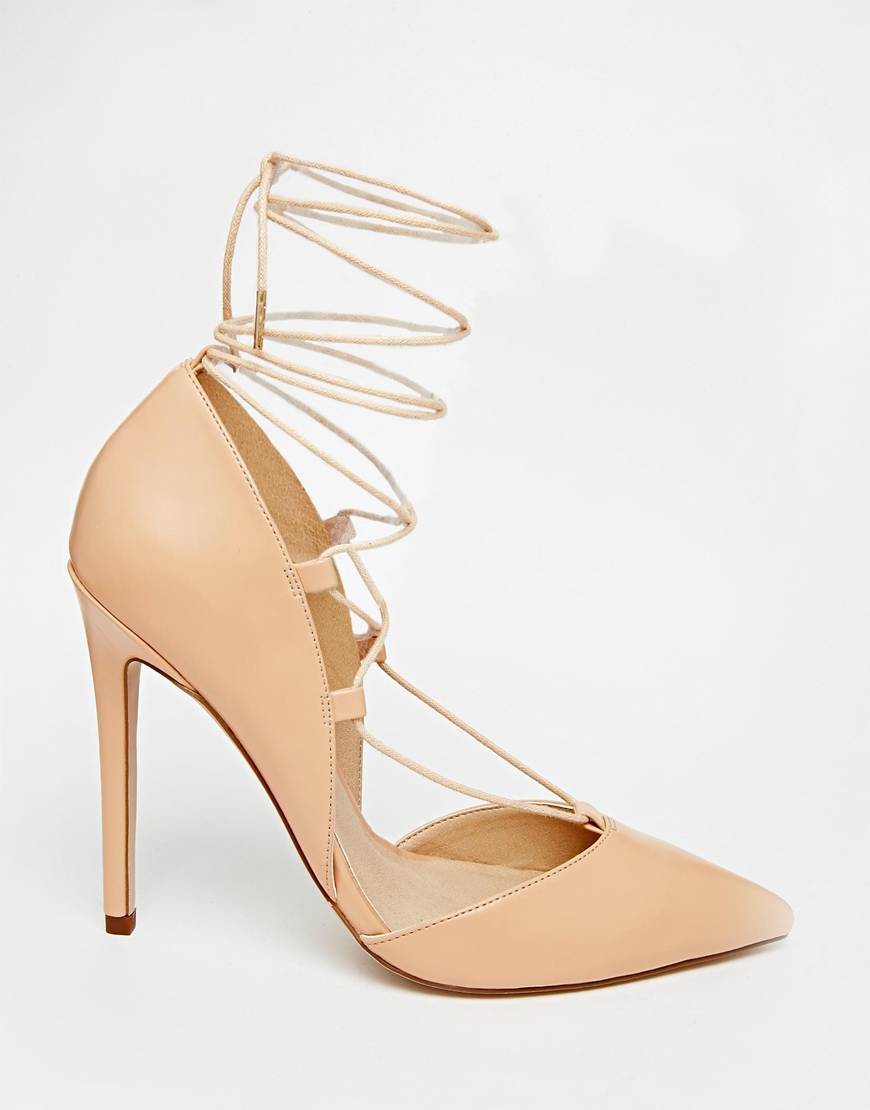 My Michael Kors Sutton bag was a Christmas gift from my husband, and the exact same one isn't available at the moment as far as I can see, but I have spotted this fab version in nude, white and peanut, which is more summery than mine…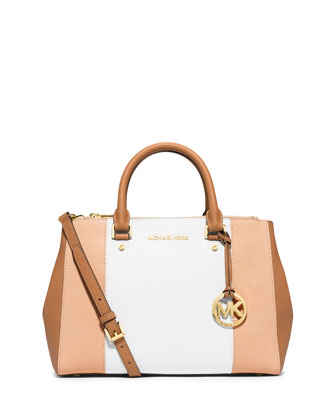 My Becker cuff bracelet is from Stella and Dot (€79), which I think is one of the best jewellery companies around at the moment. All of their pieces are gorgeous, unique and reasonably priced…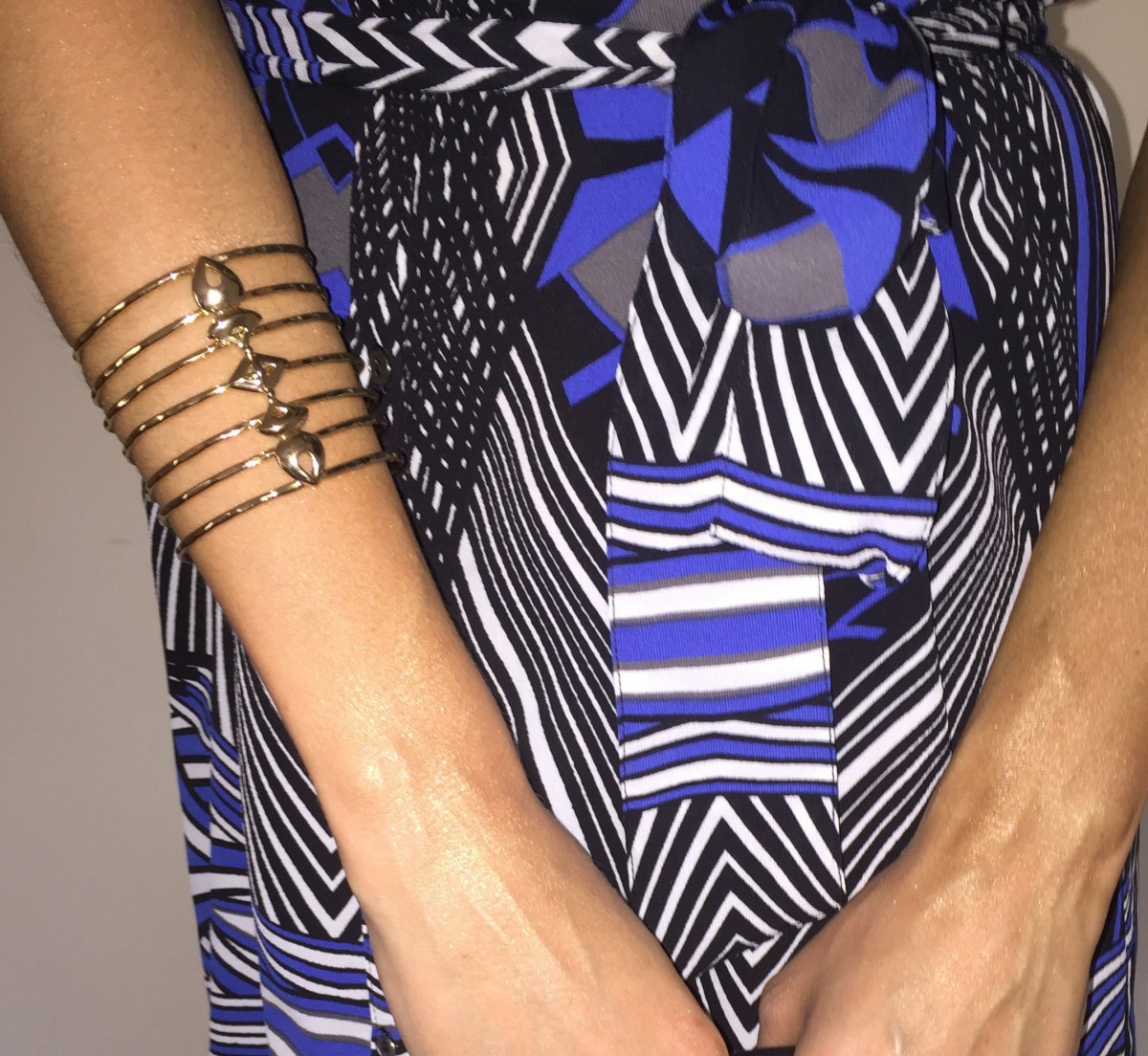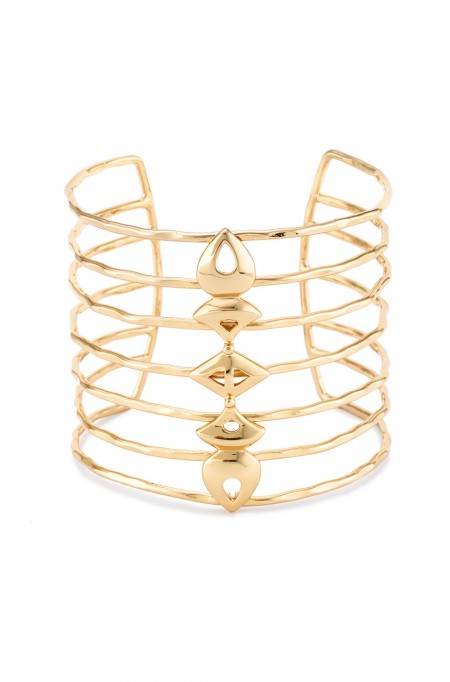 I picked up a new NARS Blush in Orgasm (€18.92) in duty free on the way home from London earlier this week, as it's my all-time favourite blusher! I wore it on my wedding day, so it has a certain sentimentality too. It gives a pretty pink colour to cheeks, with tiny flecks of shimmering gold to make your skin glow. It works well with all skin tones and can be layered up for a deeper hue.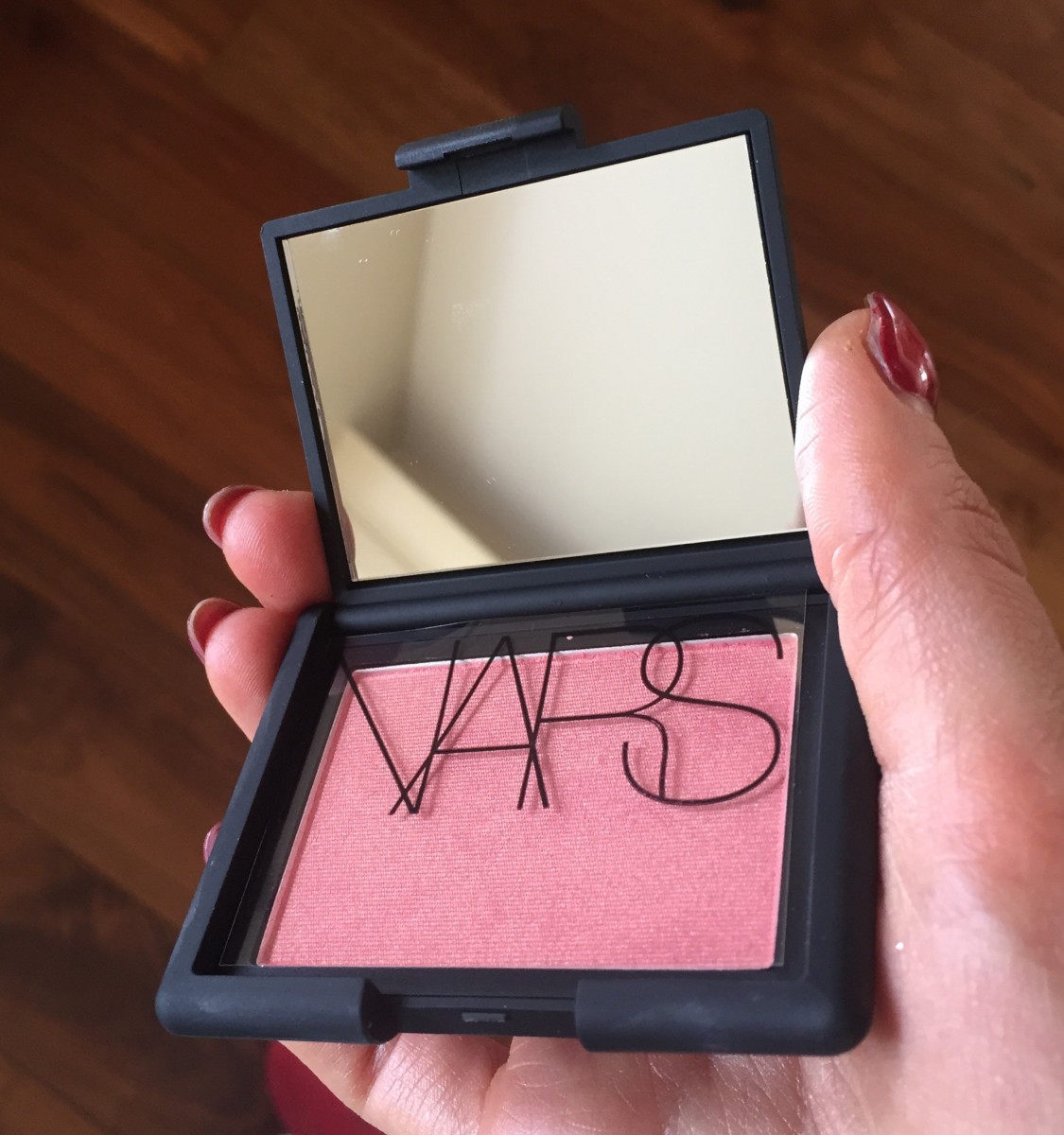 Finally, my light pink chunky shades are €17 from River Island 🙂