Happyyyyy Fridayyyy!
One of the best parts of modelling is being able to play dress-up for the day in some of the most incredible clothes and accessories I've ever seen. The kind of pieces that I'd only own in my wildest dreams…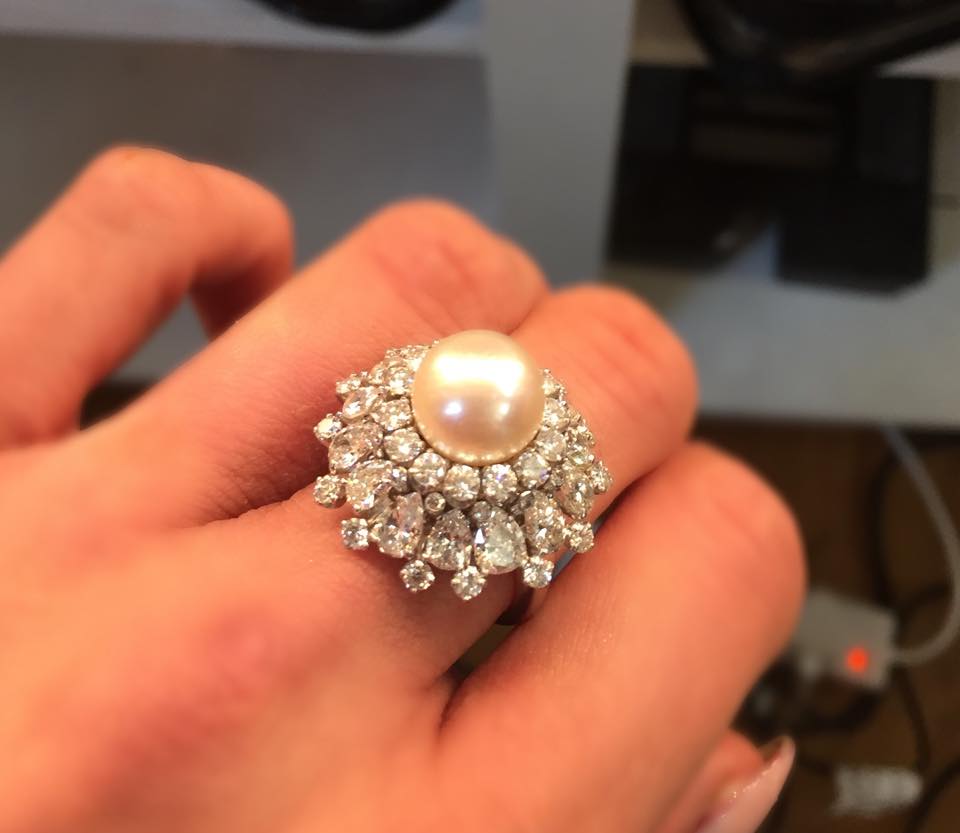 Such as this pearl and diamond stunner of a ring! In fact, I could barely focus on my job at this week's shoot in Studio Nine London for the Autumn/Winter '15 campaign for Susannah Lovis Jewellery.
The company, based in London's Burlington Arcade, specialises in antique, vintage and contemporary jewellery.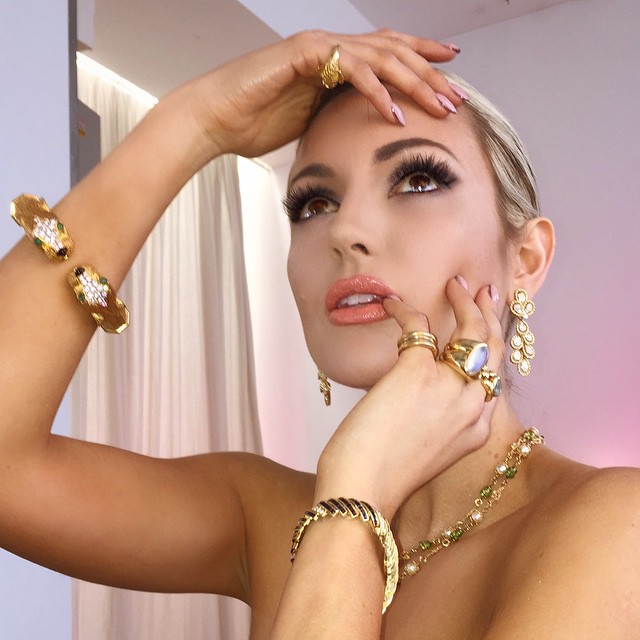 I was draped in diamonds, rubies, emeralds, sapphires and pearls for the day, which ended promptly at 5.15pm as the jewels had to be whisked back to their safe for the night.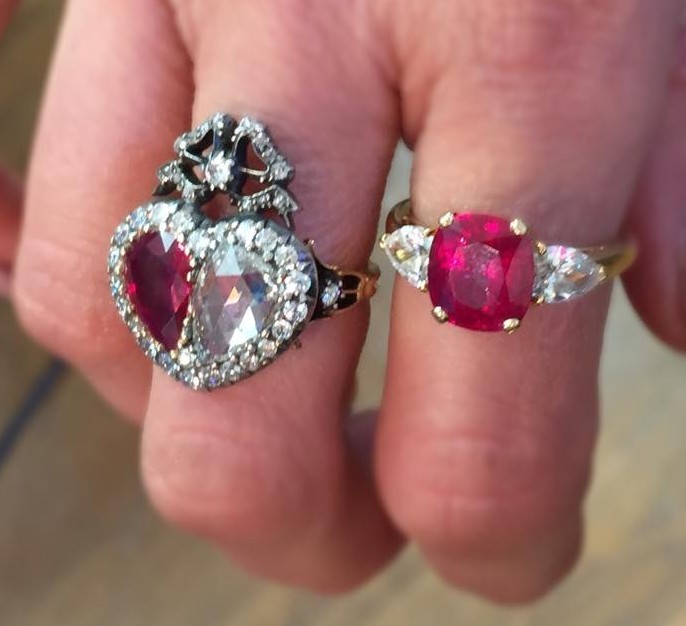 I love this one. Emeralds for eyes!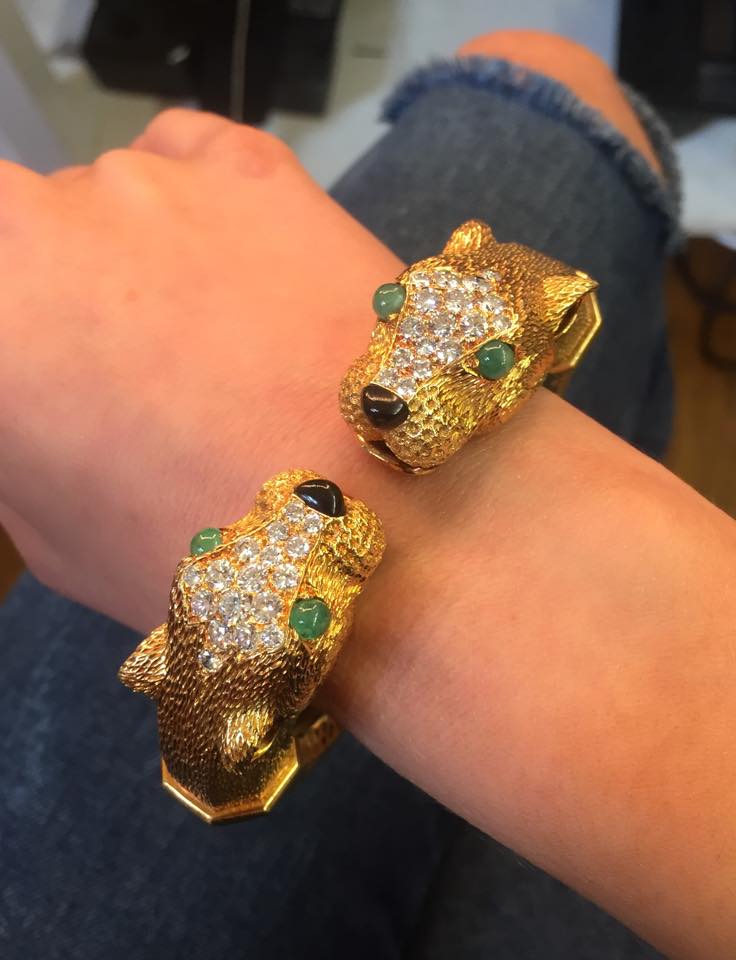 As for the styling on the day, I was in good hands with hair and make-up artist Desmond Van Staden Grundy, who has worked with supermodels including Helena Christensen.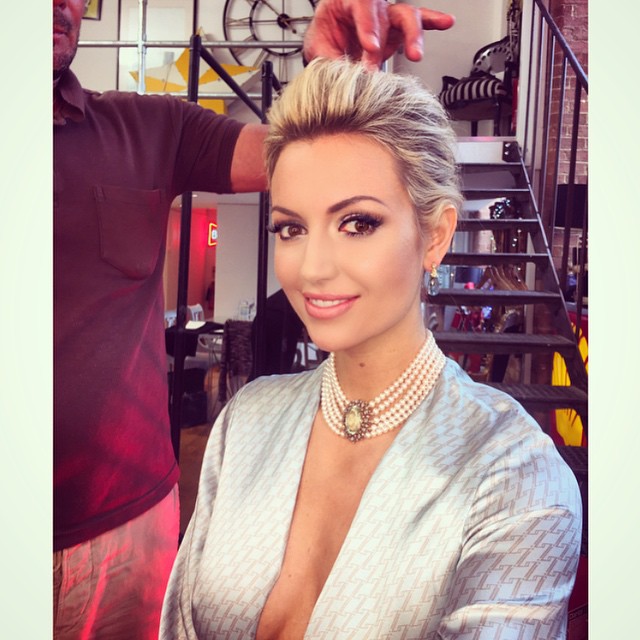 As I'm a little bit useless at putting my own hair back, I always wear it down. So it was really nice to have my hair put into a variety of textured up-styles, slick buns and sleek ponytails. It gave me plenty of summer hair inspo!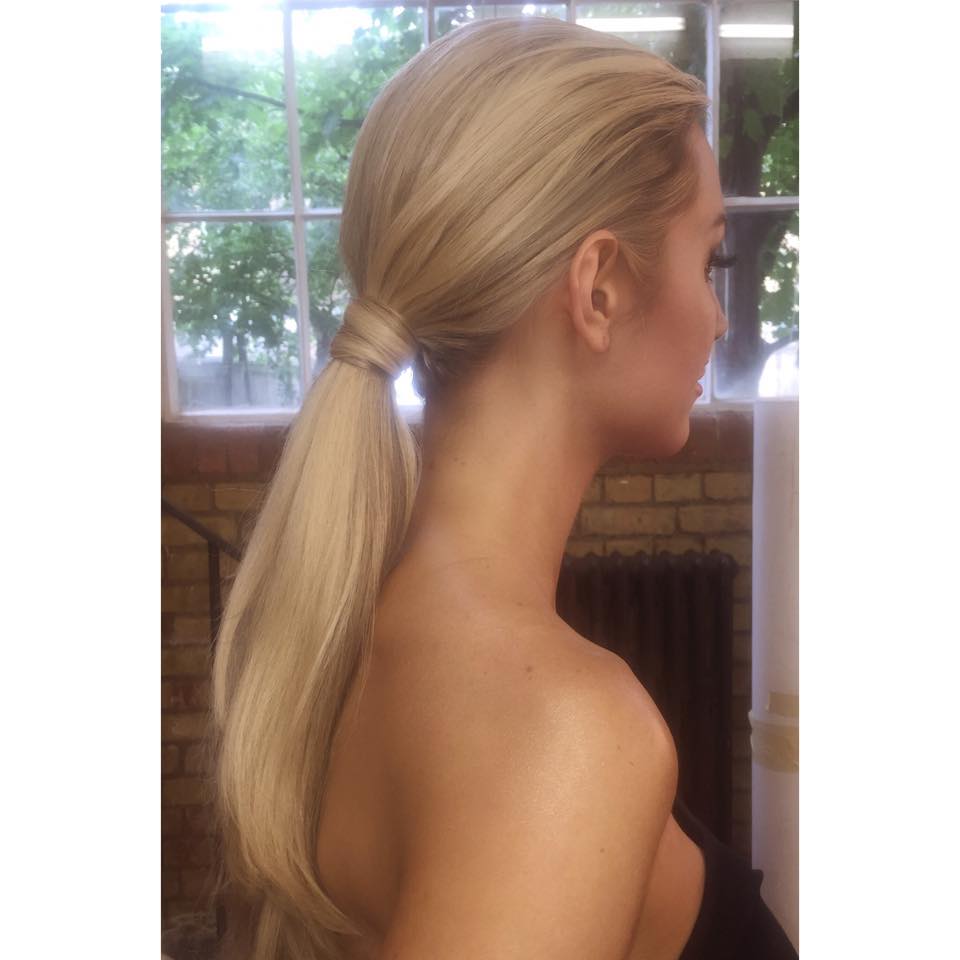 Some of you were asking about the main hair and beauty products used, so I just wanted to list the top four for you…
1. Bare Minerals Pure Brightening Serum Foundation in Bare Satin: This amazing lightweight makeup gave a smooth finish that lasted for the entire shoot and it hardly felt like I was even wearing make-up! It goes on evenly and looks really natural.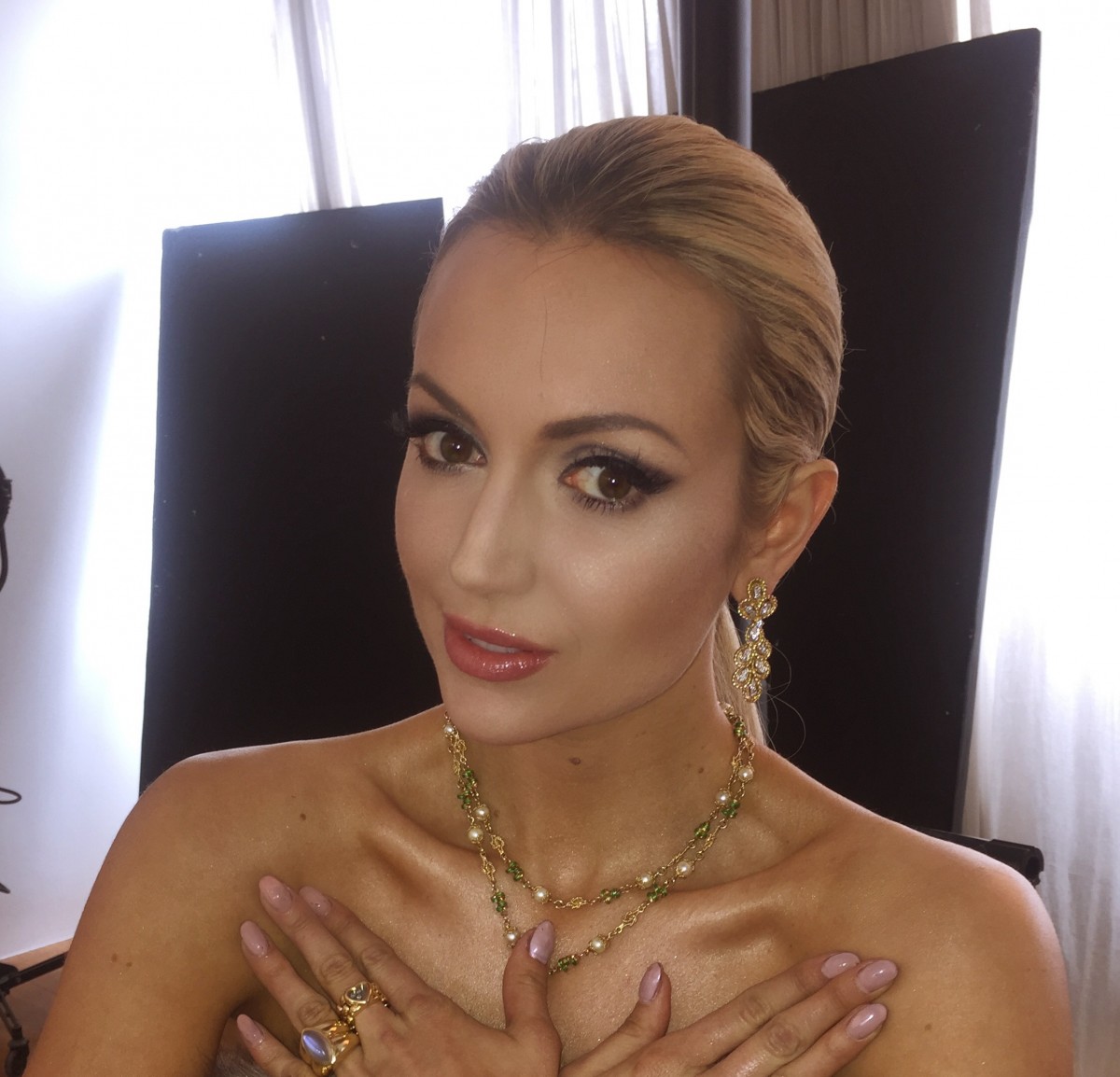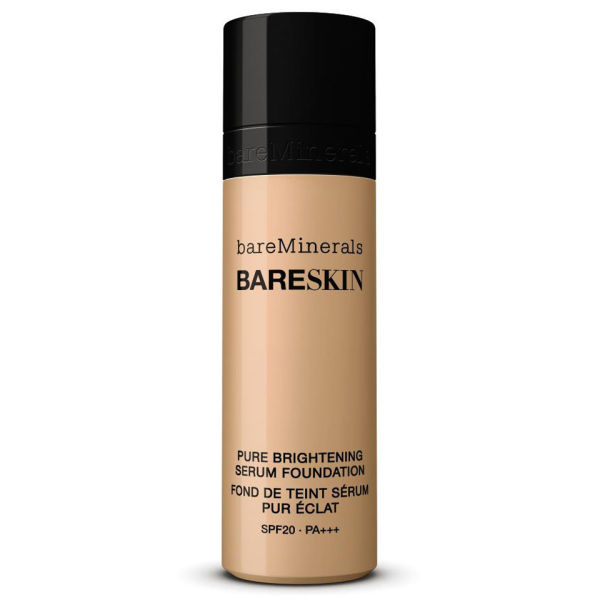 2. Benefit High Beam (€26.71): This amaaaaazing product gives your skin a natural dewy glow with a soft pink, youthful shimmer. I had it on my cheekbones, brow bones and all over my chest and shoulders!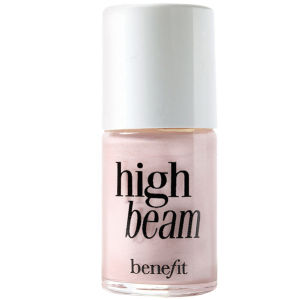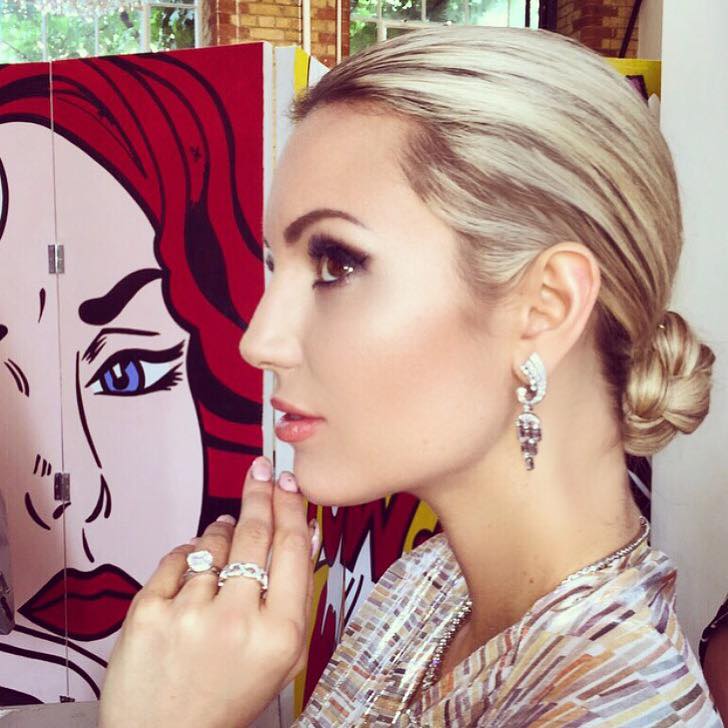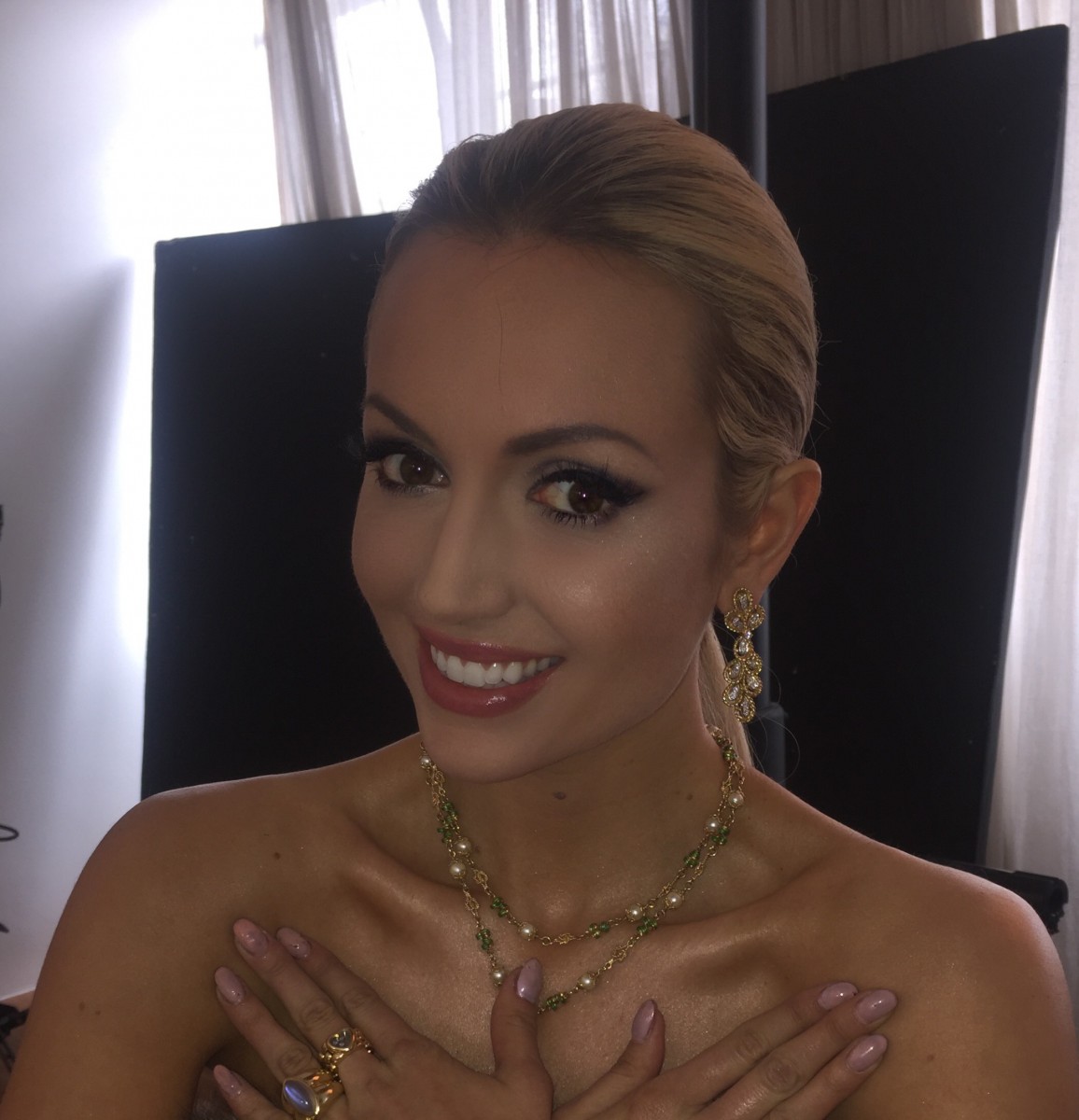 3. Tigi Bedhead Dumb Blonde Smoothing Stuff (€16.87) I can forgive the name of this product because it's so good for leaving blonde hair with amazing shine and getting rid of frizz! It's really light and easy to use too – simply run a little of the product through styled hair to give it a shimmery boost.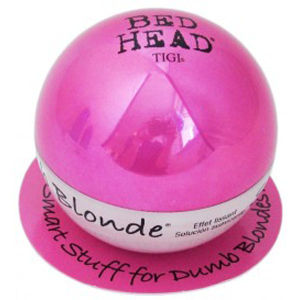 4. Benefit They're Real! Mascara in Black (€26.71) I only used this brilliant product on my lower lashes, as I have semi-permanent lashes in at the moment from Up To My Eyes. But I couldn't recommend this mascara more! It really helps to boost the length, curl and volume of your own lashes. I use two layers for extra pop in photos!