I did my final book signing in Dubray Books, Galway, this weekend, and I just want to say a huge big thank you to all who turned up and patiently queued, and of course to the bookshop for all your support – and the gorgeous flowers 🙂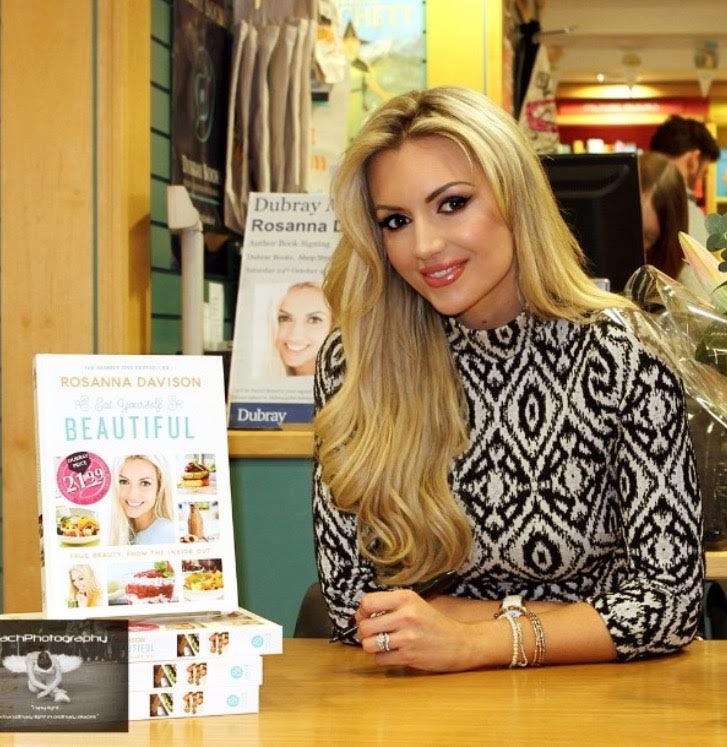 For the event, I decided to wear this black and white high-neck patterned dress from H&M (bought last week in Dublin), as it's a cosy and comfy choice for daytime. The dress doesn't appear on the store's site at the moment, but this version is similar.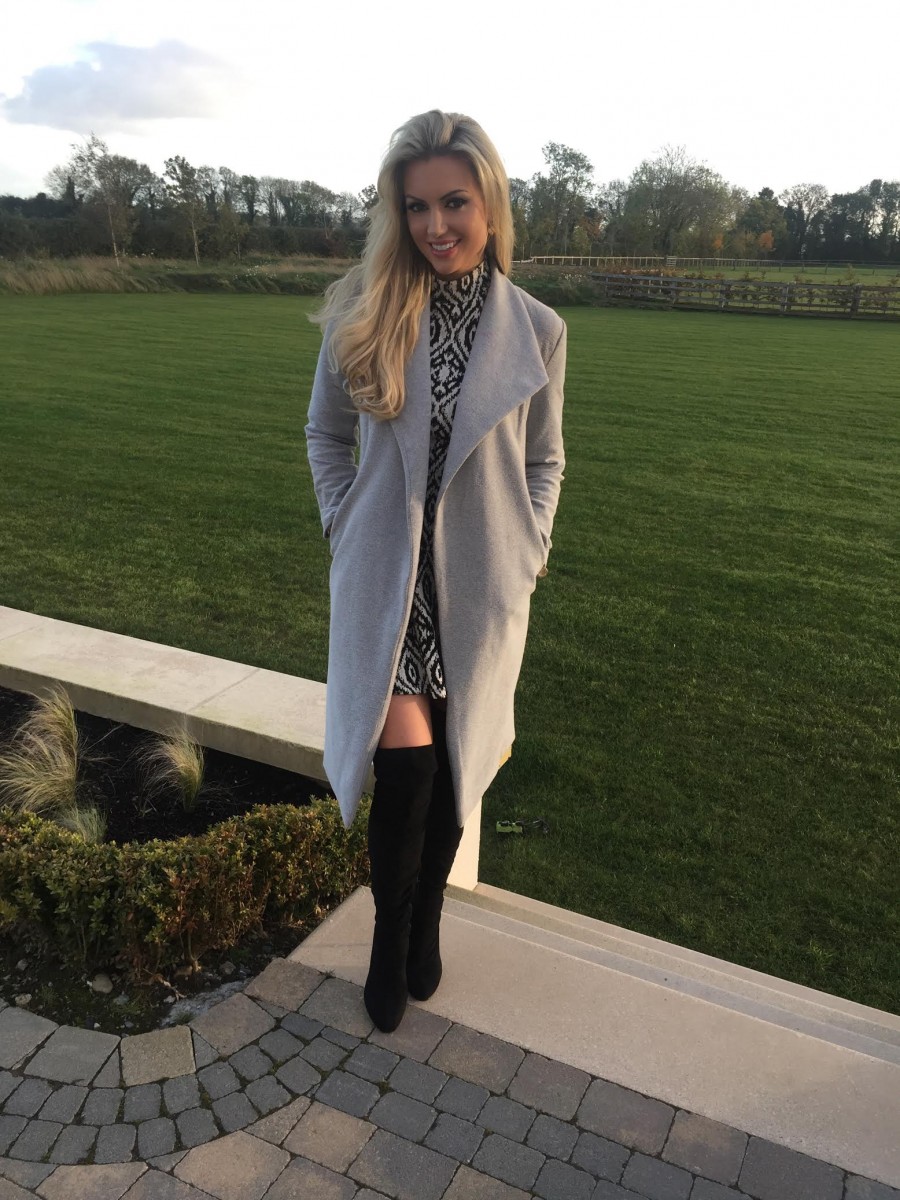 I really like grey coats for autumn and winter as an alternative to black as they look smart and chic, and go with pretty much everything. I stuck to a monochrome outfit, but a pop of pink, red or orange would look great with grey.
My suede-look boots are a recent purchase from ASOS (€88.24), and I was on the lookout for that kind of style for ages…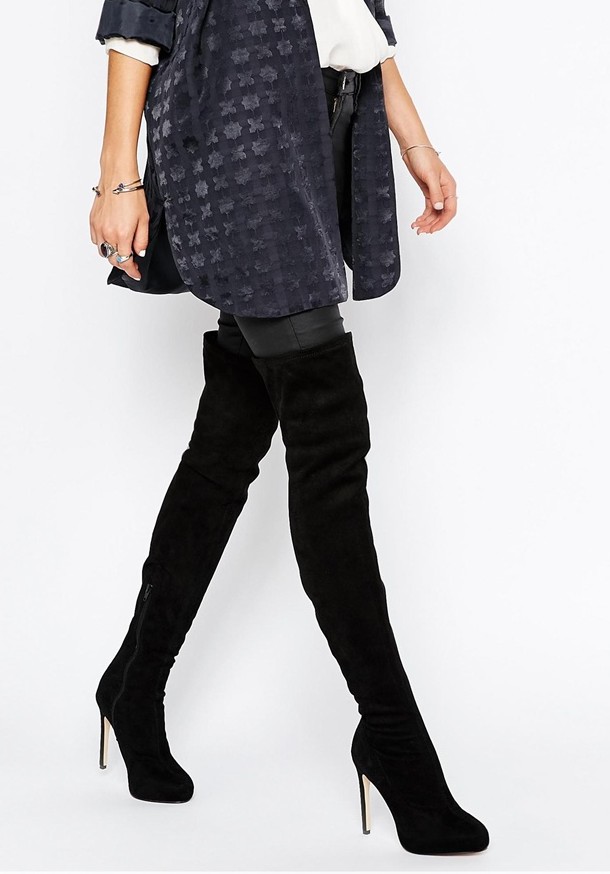 They're slim-fitting on the leg, with an almond-shape toe and high heels. I can't wait to wear them with skinny jeans and skirts over the winter months 🙂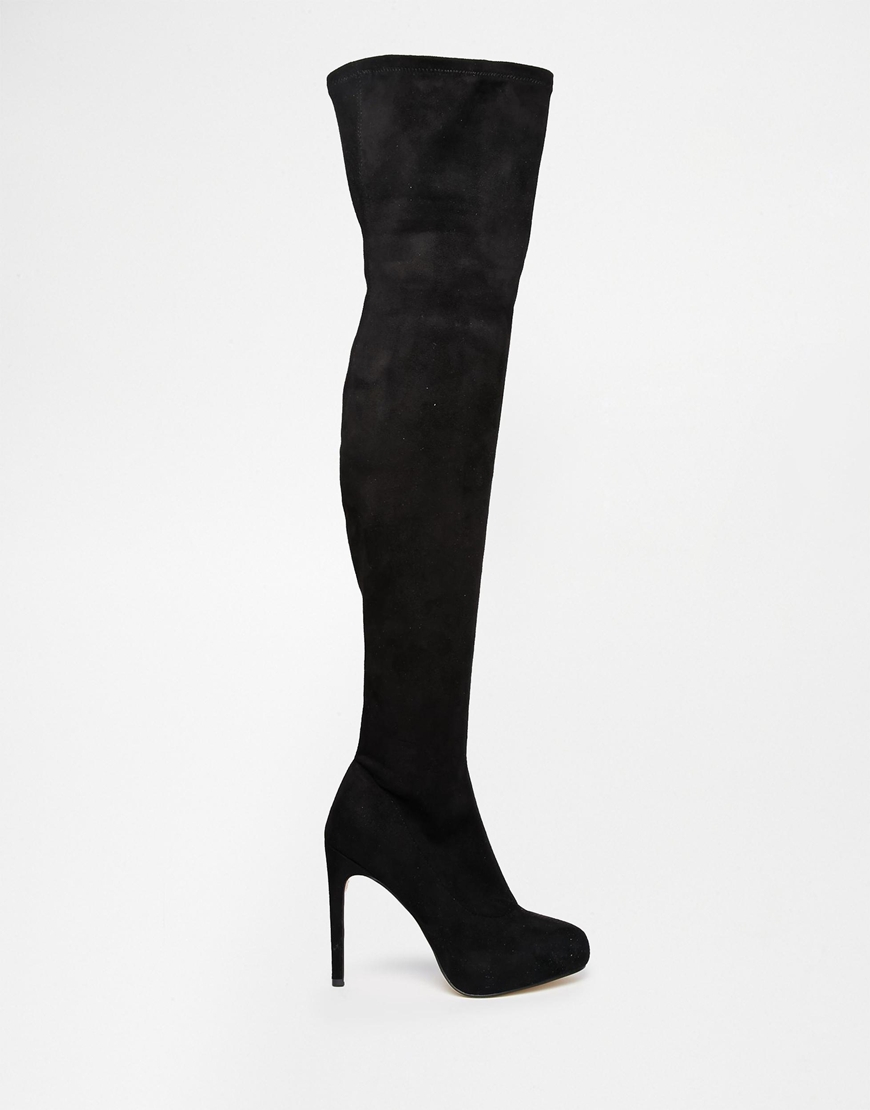 I picked up this cosy NYC coat from Starla last week (€135), and have been wearing it ever since!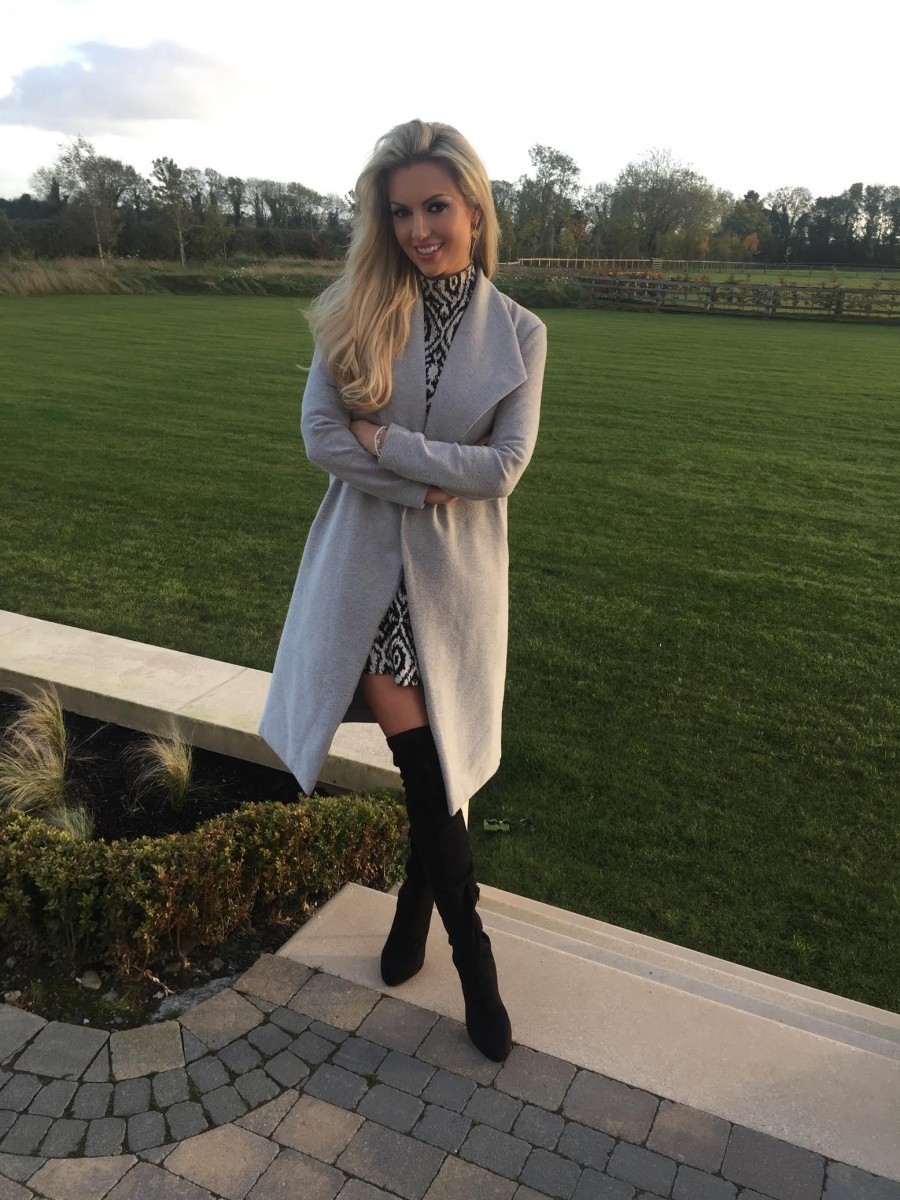 But if you're looking for a more budget-friendly option, there are loads of styles available in stores and online.
Here are five of my fave grey coats under €100:
1. Pimkie Double-Breasted Pea Coat (€70.57)
This stylish fully-lined grey pea coat, is made from a woven wool-mix fabric and features black cuffs. I really like its relaxed shape, black buttons and it's long enough to cover your hips and bum, but show off your jeans 🙂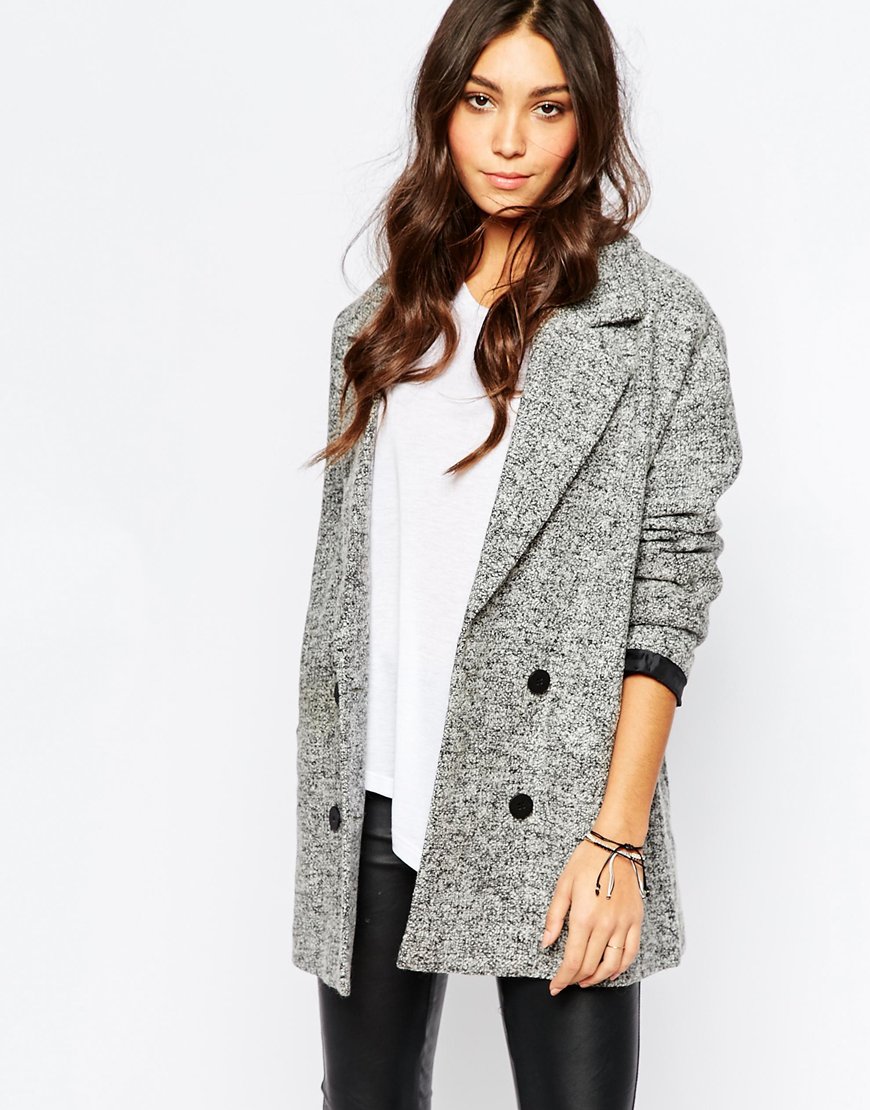 It reminds me of a boyfriend-style blazer, but in a cosier fabric for winter.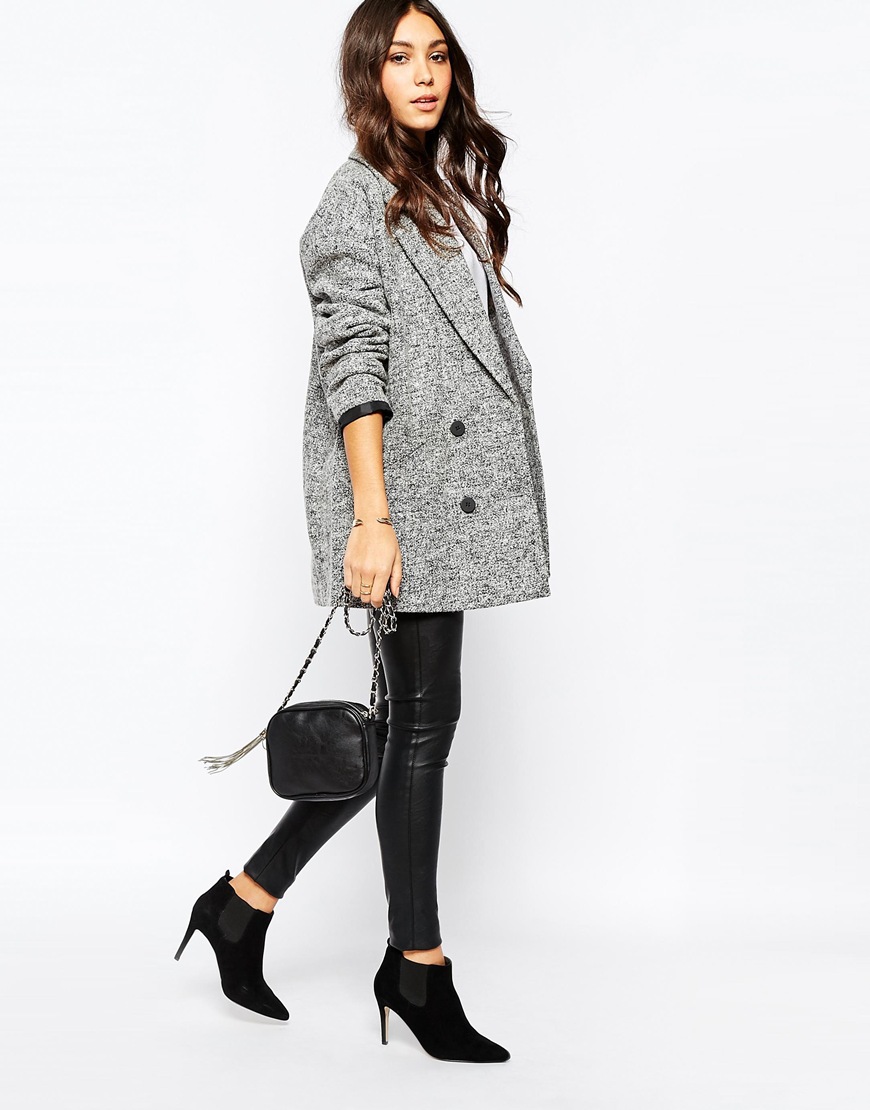 2. Kate Belted Shawl Collar Coat (€41)
I absolutely love the length of this coat… ideal for chilly weather! The waterfall collar sits beautifully, and the belt gives it a cinched-in waist and flattering shape.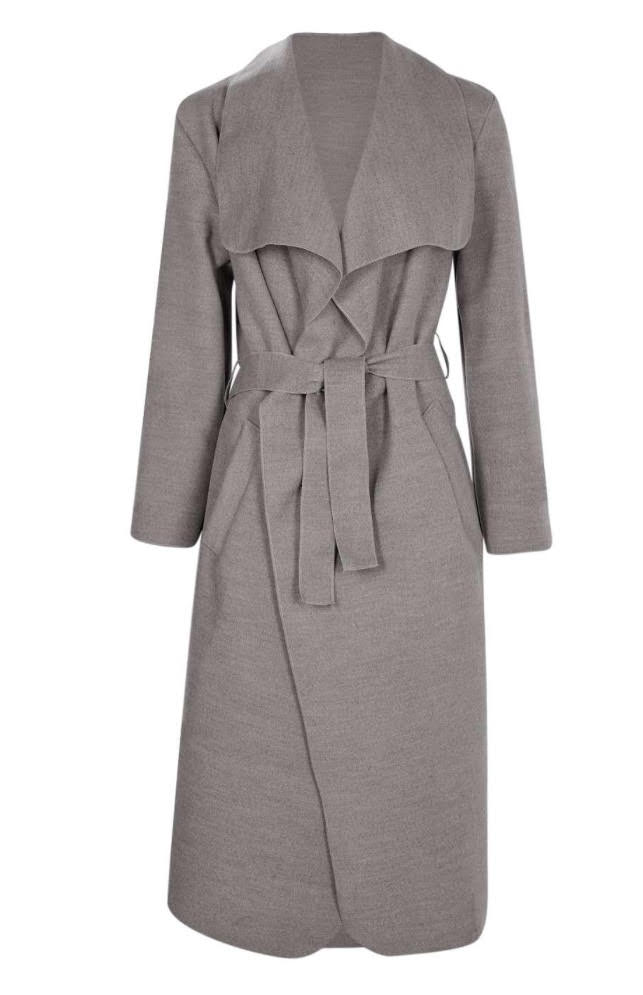 3. Grey Jersey Long Belted Trench Coat (€100)
Trench coats are classic, sophisticated and versatile, and I love the soft grey colour of this one in a cosy jersey material.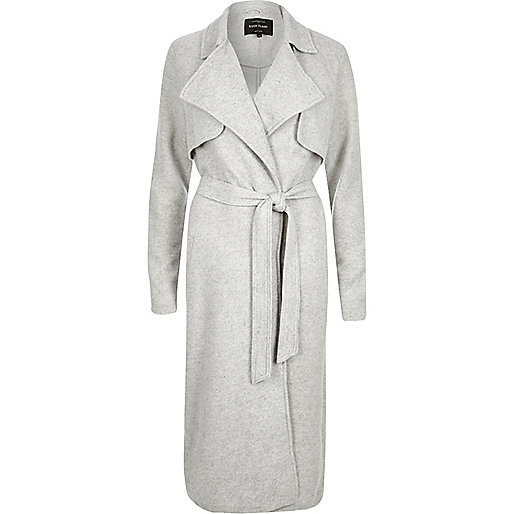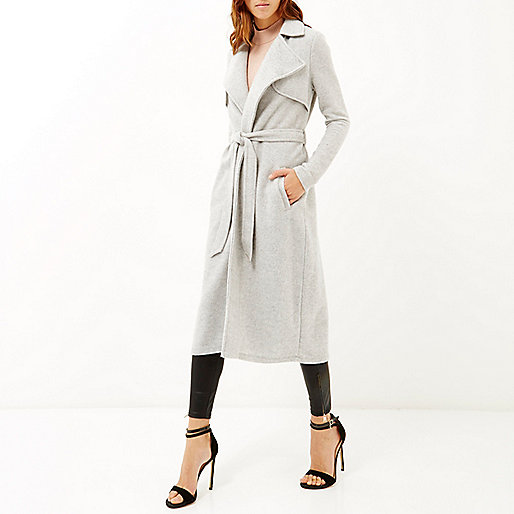 4. New Look Premium Sleeveless Coat (€58.81)
Sleeveless coats are a great way to glam up a simple pair of skinny jeans and boots, and I really like this slick grey version with contrasting black buttons and a double-breasted design.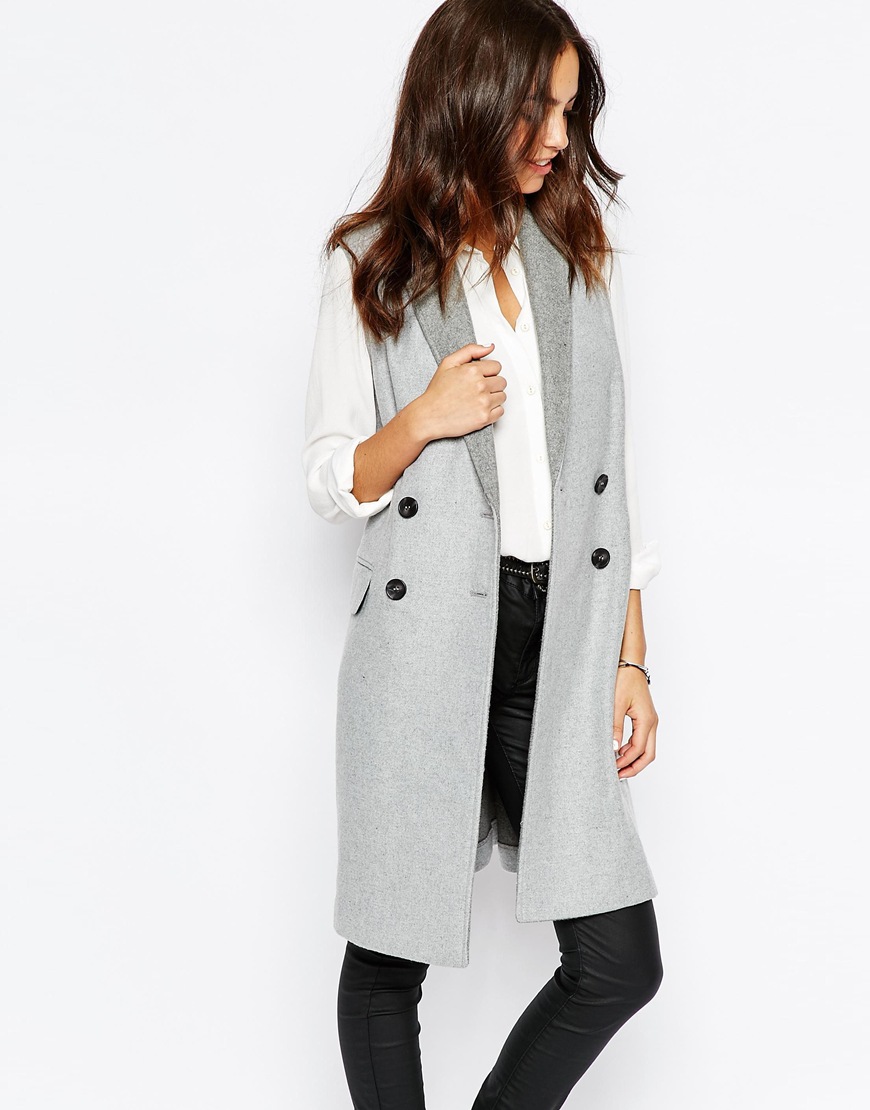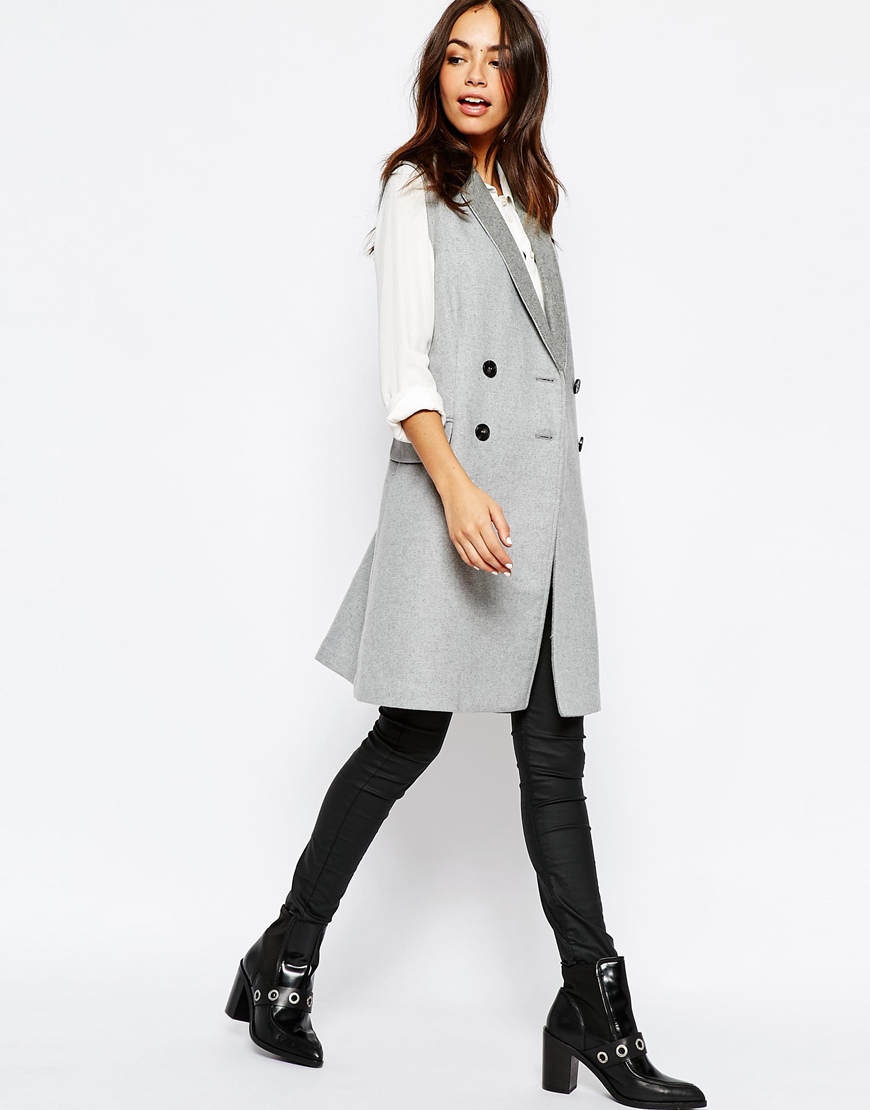 5. Sleeveless Drape Coat in Grey (€33.81)
Staying with the sleeveless design, I really like the flowing shape of this sleeveless drape coat in soft grey and a thick fabric to keep you snug. So easy to wear and a great price… you can't go wrong!