This yummy Eat Yourself Beautiful dessert looks pretty impressive and combines three of my favourite flavours: strawberry, coconut and vanilla. I often make this for warm-weather family gatherings, like summer garden parties and barbecues, as these individual slices looks so colourful and pretty arranged on a platter.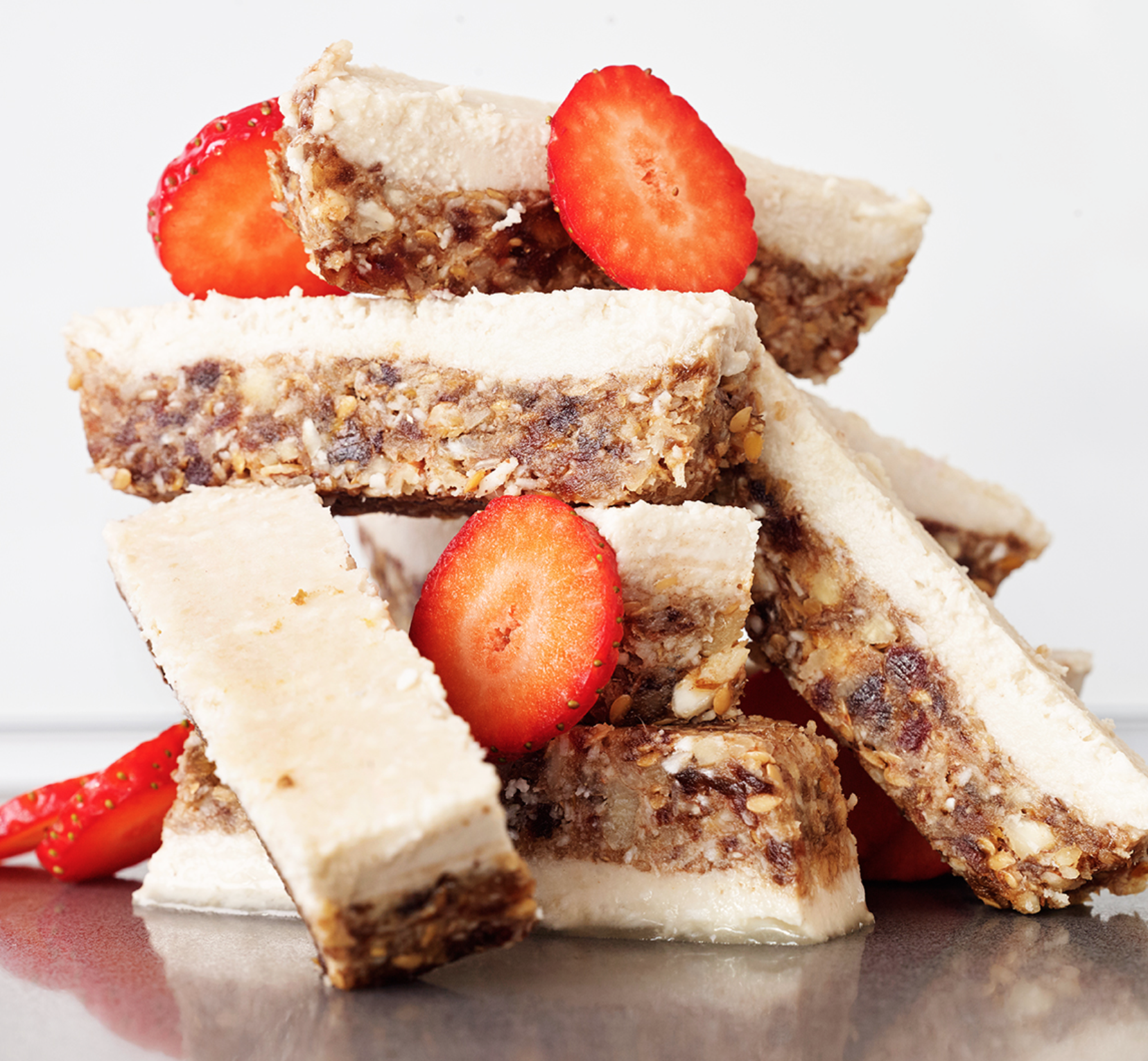 People also find it difficult to believe that this dessert is based on healthy whole foods and free from refined sugar and other processed ingredients. Hurrah!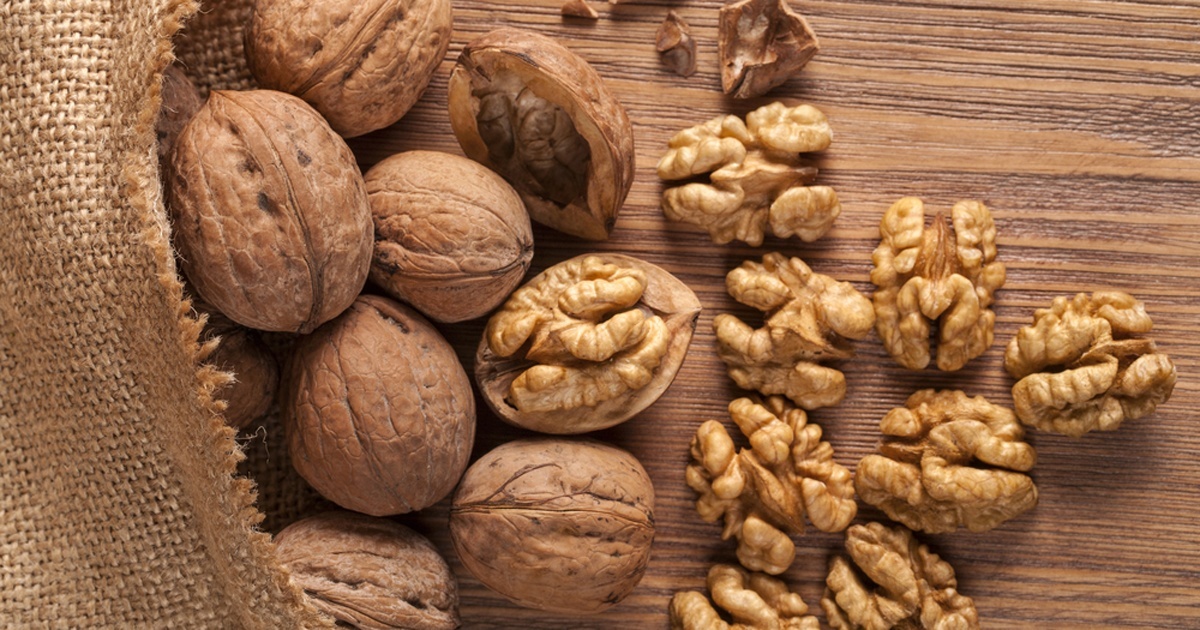 The essential fats in the coconut, walnuts and almonds help to boost and soften skin, while the fibre in the figs and dates is thought to support normal digestive health.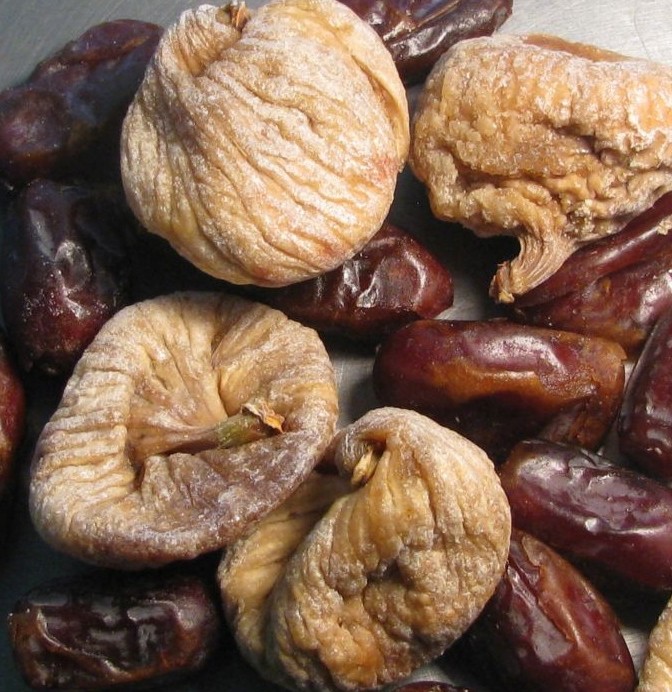 Let me know if you give these Coconut and Vanilla Strawberry Slices a go and I love to see all your creations on social media! Simply tag #RosannaDavisonNutrition on Instagram or Twitter or come on over to my Facebook to say hello 🙂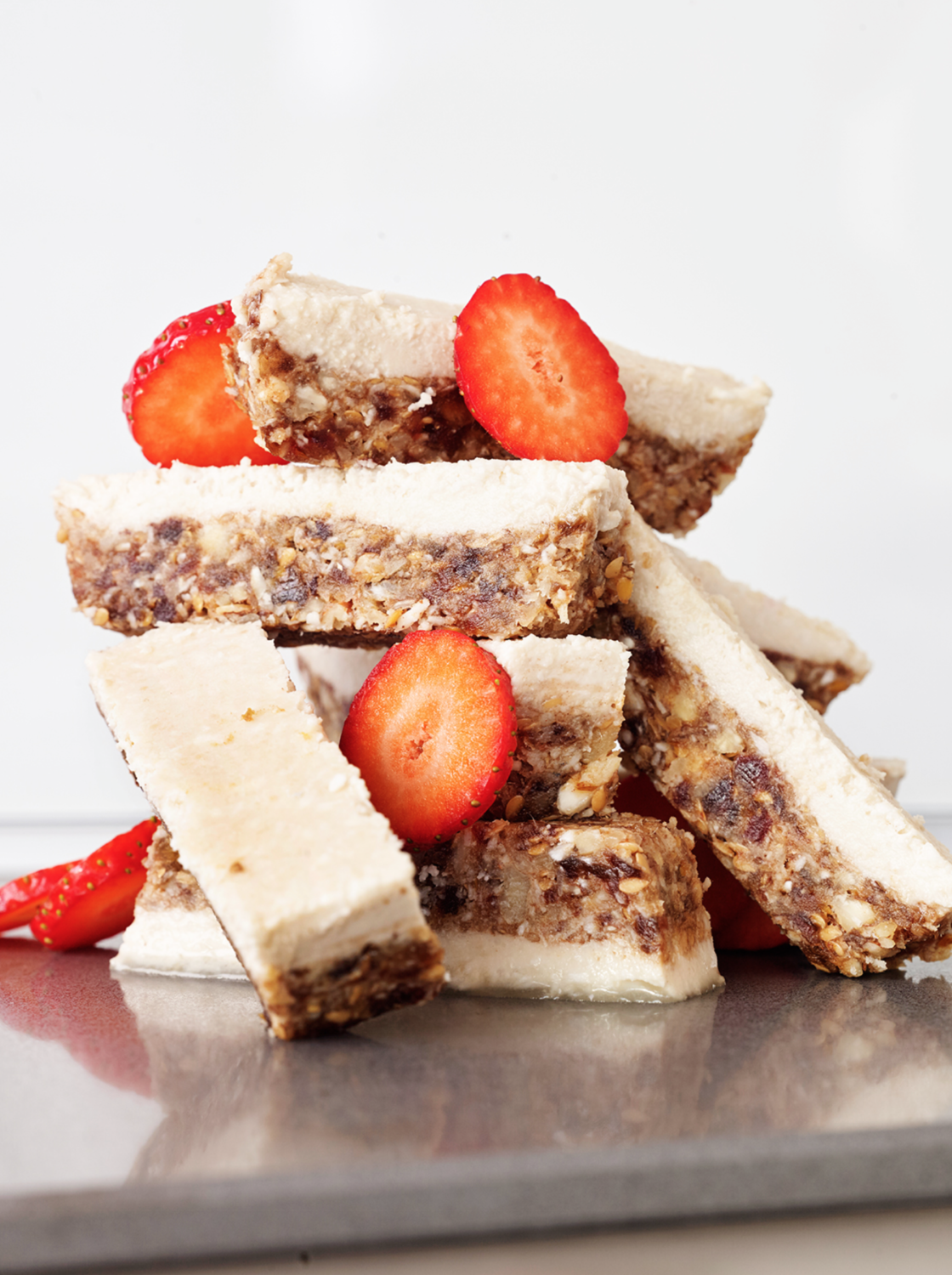 Coconut and Vanilla Strawberry Slices 
2017-01-25 16:33:55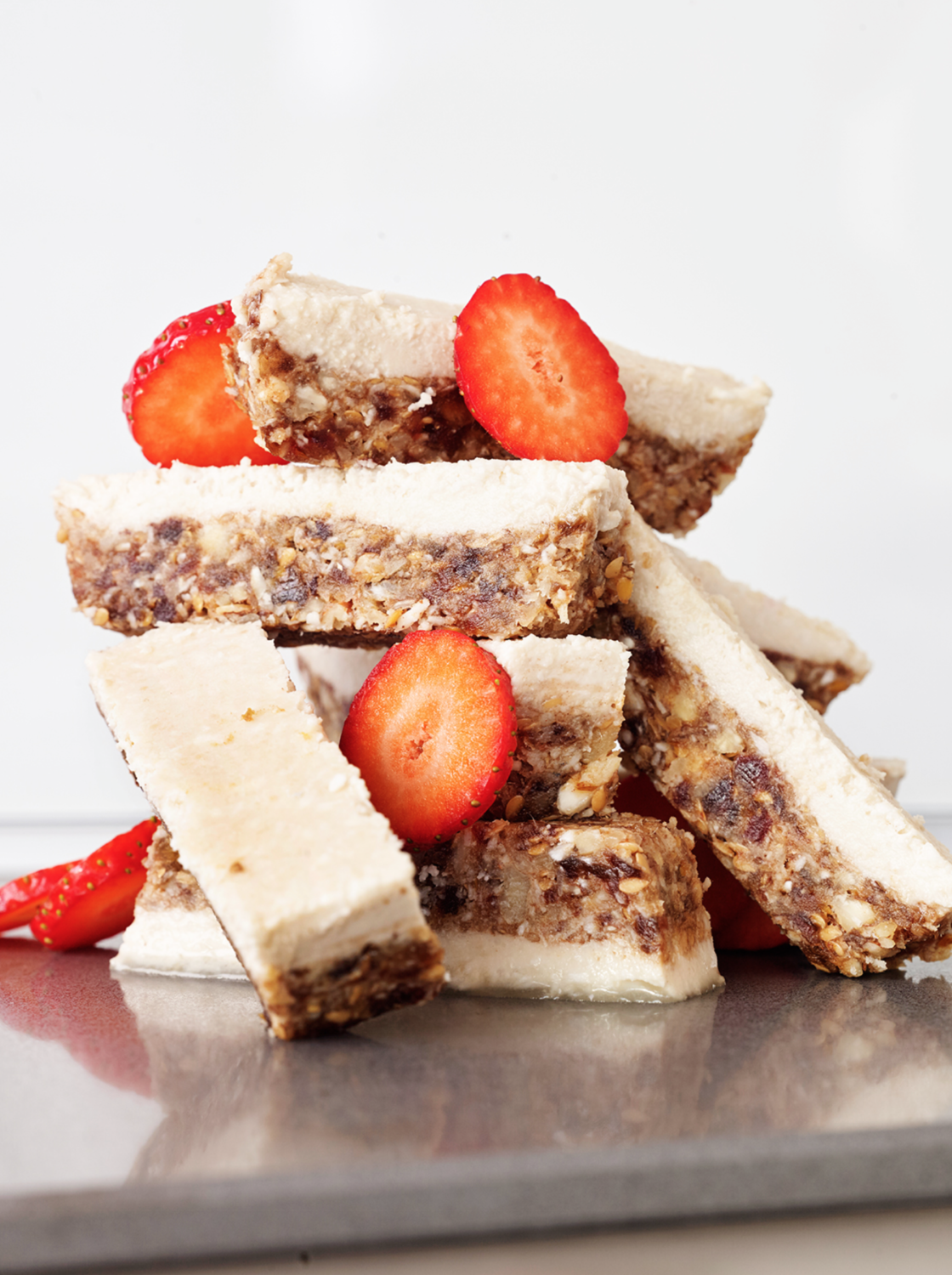 Serves 8
A deliciously creamy raw dessert based on natural whole foods and the tasty combo of strawberry, vanilla and coconut. Perfect for sharing with loved ones.
For the coconut and vanilla cream filling
60g cashew nuts
125ml low-fat coconut milk
2 tbsp pure maple syrup
1 tsp vanilla extract
40g unsweetened desiccated coconut
sliced fresh strawberries, to decorate
For the base
75g dates, pitted
75g dried figs
50g walnuts
25g almonds
2 tbsp flaxseed
2 tbsp unsweetened desiccated coconut
1 tsp vanilla extract
half a tsp ground cinnamon
half a tsp cold water
Instructions
Soak the cashews for the filling in a small bowl of cold water for 2–3 hours, then drain. Soak the dates for the crust in a small bowl of warm water for 15–20 minutes to soften. Drain well.
To make the base, place all the ingredients, including the soaked dates, in a food processor or blender and pulse until you can press the mixture together between your fingers and it sticks together. Pour into a 10cm x 20cm silicone tray and press down firmly with a spatula until it's even and flat. Place the tray into the freezer to set the base.
To make the coconut and vanilla cream, blend the cashews in the blender or food processor with a little cold water for 2 minutes. Gradually add in the coconut milk, maple syrup and vanilla extract. Continue to blend until it becomes smooth and creamy. Add in the desiccated coconut and pulse just to combine it into the mixture.
Remove the base from the freezer and pour the vanilla and coconut layer on top. Place the tray back into the freezer to set for 2 hours.
Remove the cheesecake from the freezer 15 minutes before serving to allow it to defrost slightly. Decorate with fresh strawberry slices and carefully cut into individual slices with a sharp knife.
Notes
This will keep in the freezer for up to 3 months.
Rosanna Davison Nutrition https://www.rosannadavisonnutrition.com/