As this guest post explains, beach weddings seem like the perfect, romantic event and there are always going to be stunning photographs. But in reality, attending a beach wedding can leave you feeling like a hot mess – especially if it's being held during the warmest time of the year. The good news is that there's plenty you can do to make sure that you feel fresh and cool throughout the day, so that whether you're there to attend the marriage of friends or family members, it's the magical, enjoyable day that it should be. Here are our top tips for staying fresh as a beach wedding guest.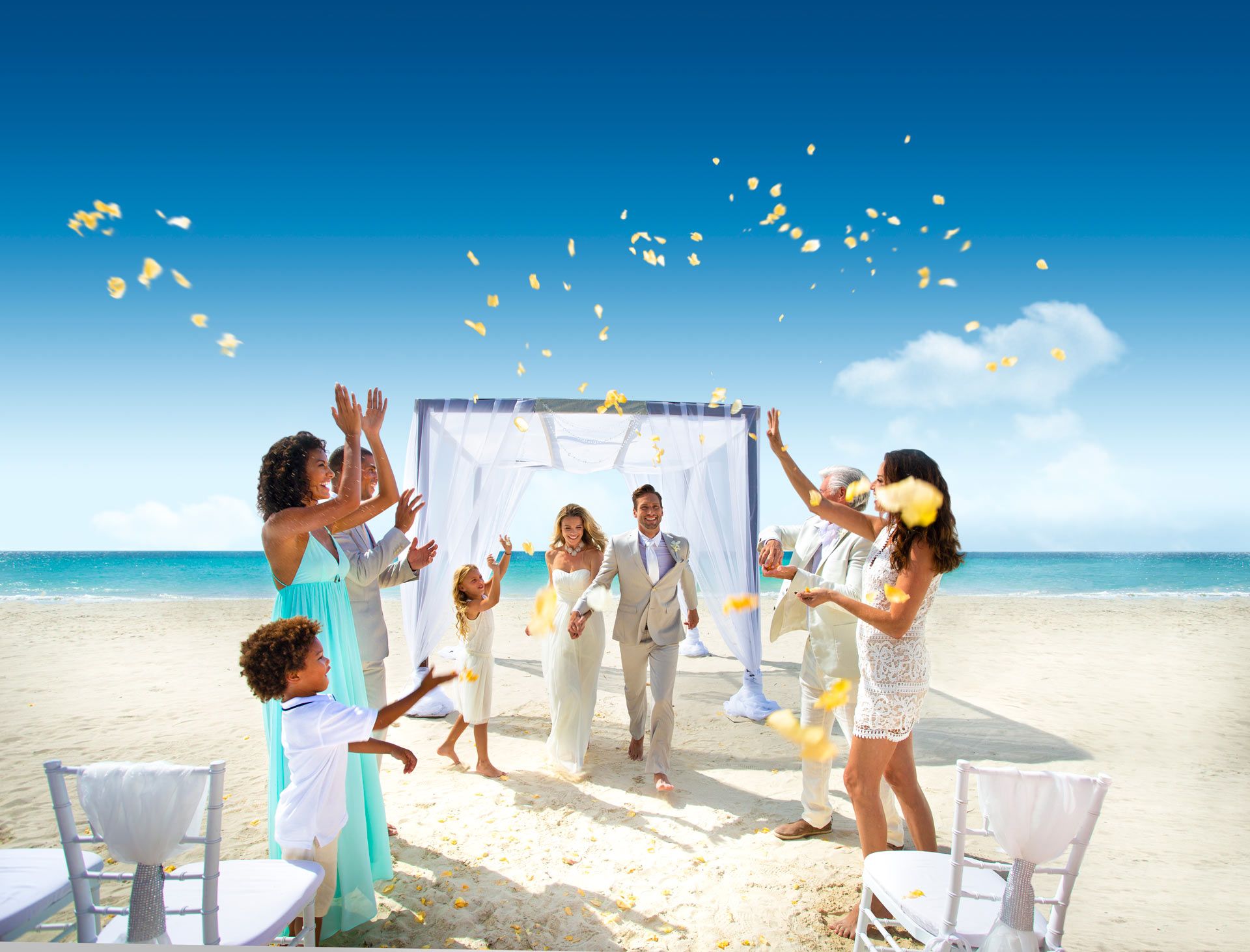 #1. Dress for the Climate:
Getting dressed up to attend a wedding is all part of the fun, but when it comes to attending a beach wedding, you'll need to think about the climate. Most of the time, beach wedding dress codes aren't as formal as you'd expect at an indoor event, purely because the last thing that the bride and groom will want is for their guests to overheat! If you're wearing a dress then a flowy, cotton maxi dress is a great idea for keeping cool, or if you'd normally wear a suit, go with a cotton shirt and a pair of lightweight trousers – ties aren't usually expected at a beach wedding either.
#2. Skip the Heels:
Heels might be your go-to choice of footwear for a wedding, but this can become really uncomfortable when you're watching the happy couple get married on the beach. Instead, stick to more laid back and sand-appropriate choices of footwear like sandals or even a pair of nice flip-flops. Otherwise, you're probably going to find it difficult to walk around on the sand and you'll be spending most of the day trying to get it out of your shoes.
#3. Take a Personal Hygiene Kit:
When it comes to packing your purse, then there are a few items you can take along that you'll definitely be thankful for during the day. A bigger purse is usually no problem at a more casual beach wedding and you'll be able to fit everything that you need including sunscreen and a body mist or deodorant. A spray bottle with cool water that you can use in the heat is also a great idea. This personal hygiene kit containing clean wipes and deodorant will fit nicely in your purse and is also a great idea for the entire trip if you're traveling with hand luggage, as there are other essentials like shampoo and a toothbrush.
#4. Stay Safe in the Sun:
Finally, make sure that staying safe in the sun is your top priority when attending a beach wedding. A floppy, wide-brimmed hat will be a lovely accessory to finish off your outfit but more importantly, will keep your face shielded from the sun too. Sunglasses and sunscreen are a must, and while most couples will provide water for their guests, it's a good idea to have a bottle of your own to hand to stay hydrated, especially if there's alcohol available too.
Beach weddings are really romantic, but as a guest, make sure that you are prepared for the heat!