The 15th annual Peter Mark VIP Style Awards took place on Friday night in The Marker Hotel. The event is one of the most anticipated of the entire year, and I love it because it's a great catch-up with old friends and a chance to admire a serious amount of glamour.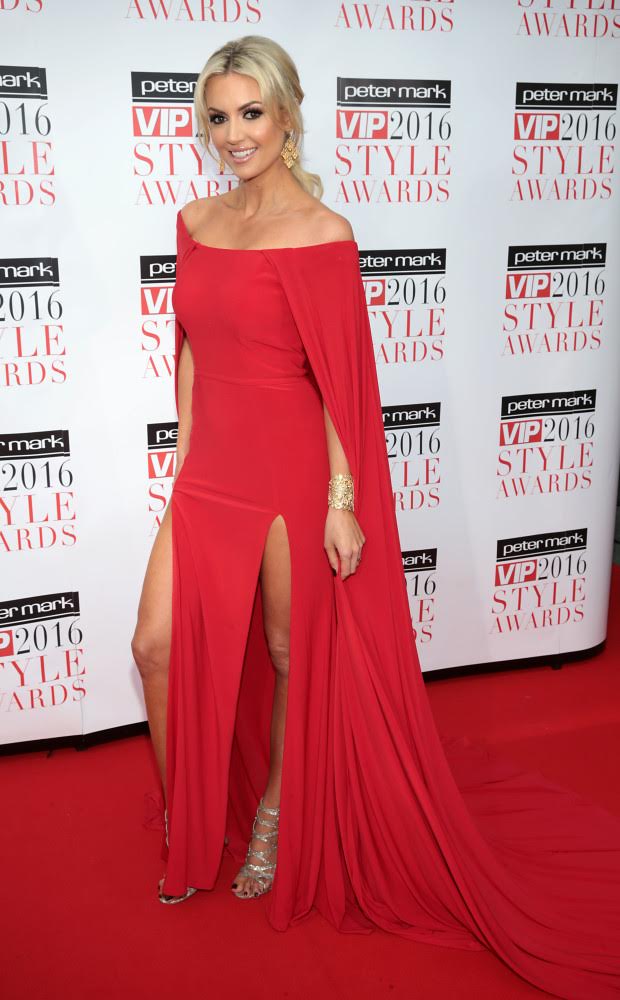 Everyone is there to have a good time, let the hair down and enjoy themselves. And the goody bags are pretty decent too! 😉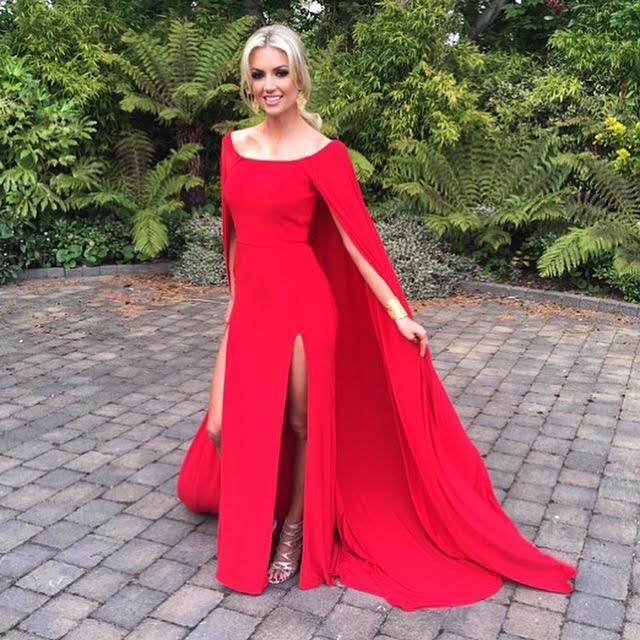 I settled on this bright red caped dress with two high slits up the front, and it was ordered for me from Cari's Closet. I love bright block colours for the red carpet, and I thought the cape would add a bit of drama. I probably looked like Superman gone horribly wrong to some people, but I had a lot of fun with it!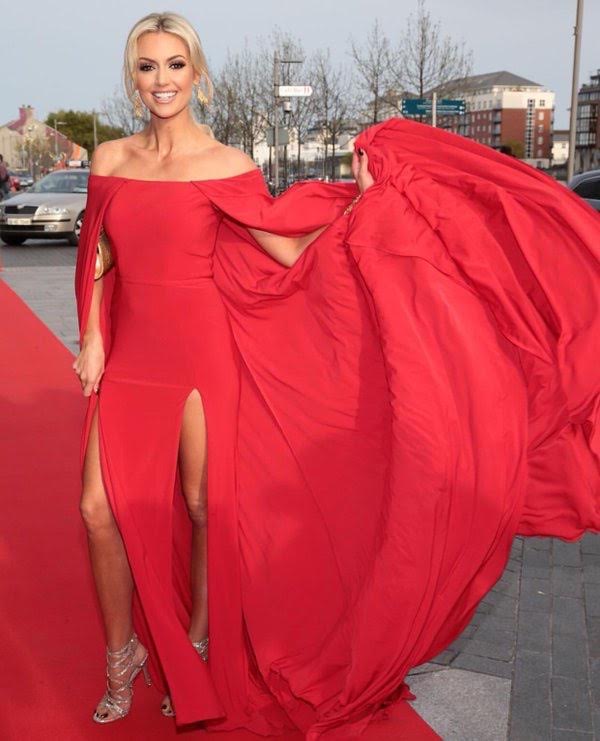 I think that's the point of the Style Awards… it's about having fun with fashion, expressing your personality through what you choose to wear and definitely not taking yourself too seriously.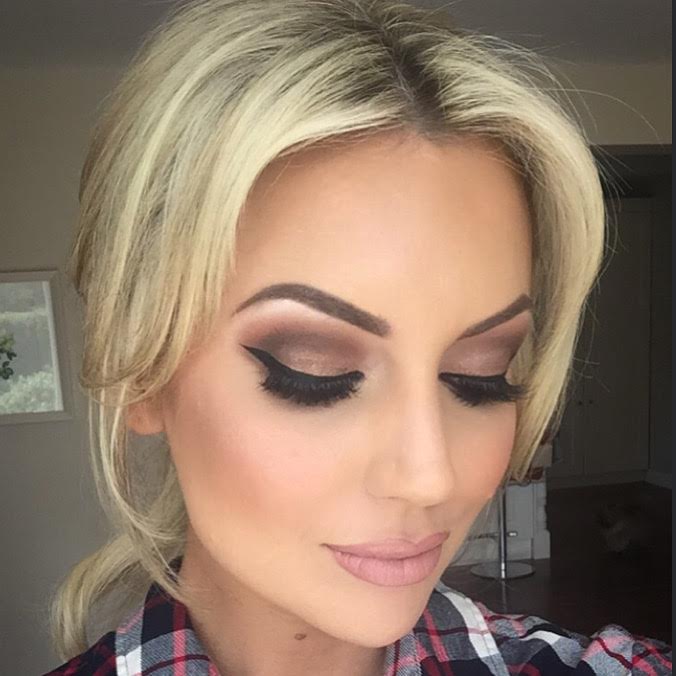 I asked Michelle Regazzoli-Stone well in advance to do my make-up on the day, as she's so in demand. Luckily she was free on Friday afternoon, so she came over to my house.
I never really have a fixed idea about what kind of make-up I'd like, but she always gets it exactly right. I knew I wanted to stay with neutral browns and a beige/nude lip colour, as the dress was such a statement red. I also requested plenty of contouring and lots of lashes to make my eyes pop in the photos. They make such a big difference!
I love how neatly Michelle shapes and fills in my brows… if only they looked like that in real life! 😉 I would love to grow them thicker, but they never seem to grow properly because I spent too many years in my teens plucking the life out of them when tiny sperm-shaped brows were all the rage!
Michelle used a different foundation on me than usual, and I really liked it as it felt light but stayed put for the entire night. It's the Kevyn Aucoin Liquid Airbrush Foundation (€50.04) from Mise Beauty.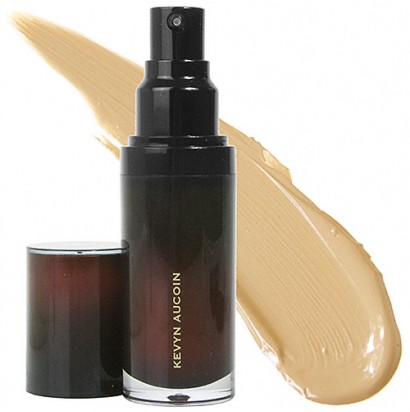 I got my hair styled at Ceira Lambert's salon by the very talented Susie, who managed to give me an incredible curly blow-dry followed by this high-volume, low ponytail in absolutely no time. I knew I wanted my hair up, but with loose strands to soften it around the front. I don't really suit fussy up-dos, so I thought this would be a good compromise. It also meant that I didn't have to squeeze a hairbrush into my tiny clutch bag!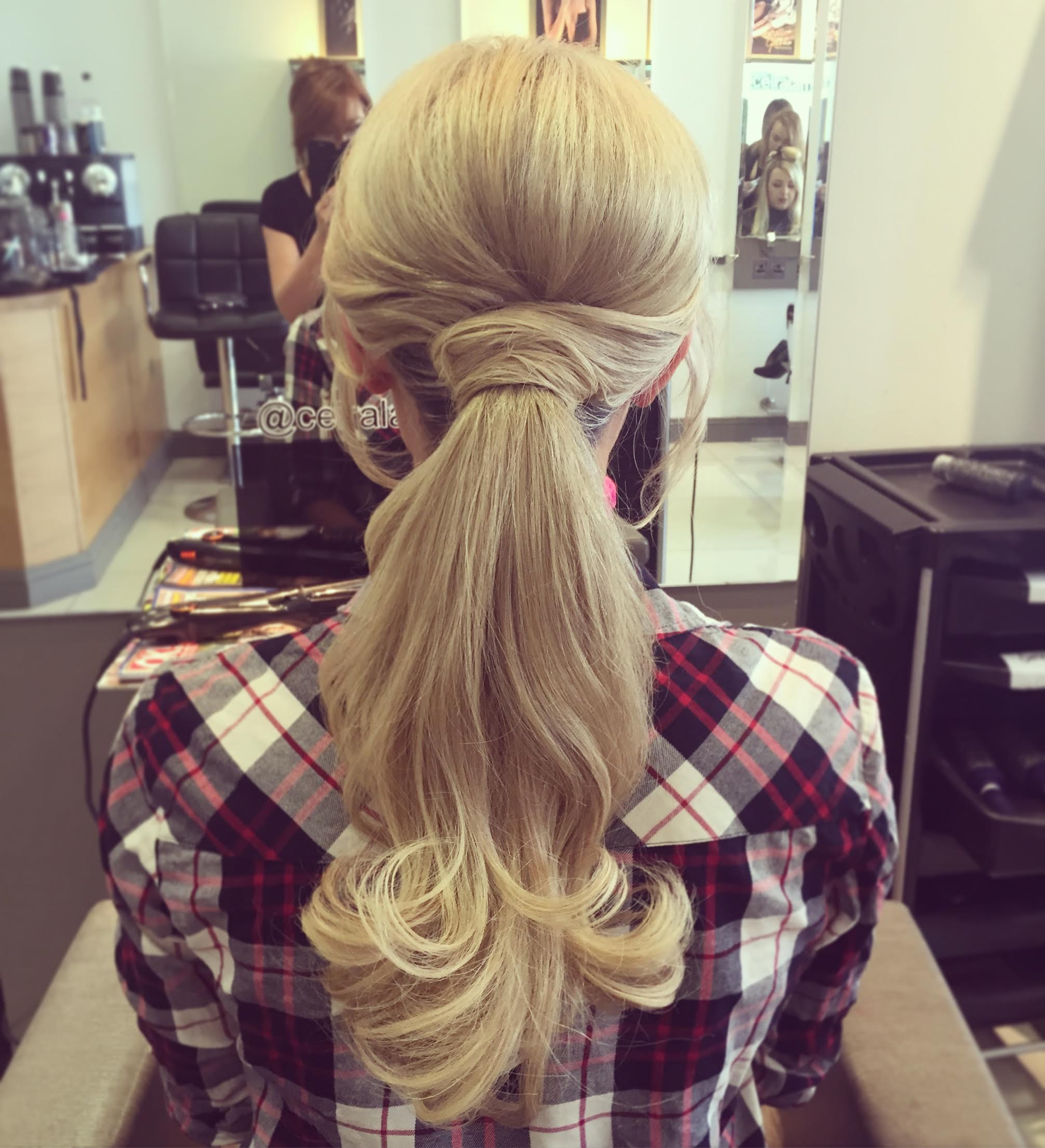 I bought these sparkly, strappy stilettos in River Island for €75 during the week, and thought they were very Jimmy Choo-esque. In fact, they would make an ideal wedding day shoe as your feet won't slip out of them and they're surprisingly comfortable.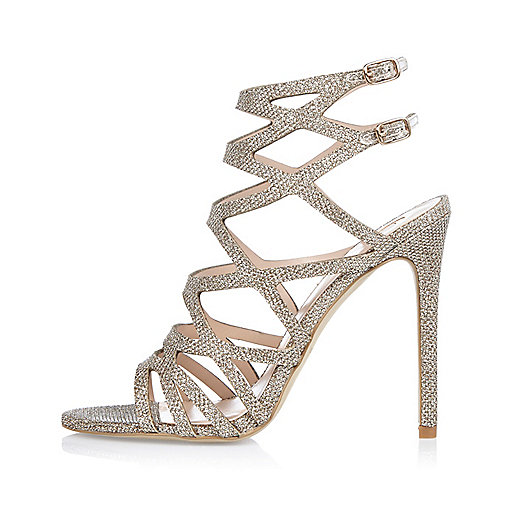 I spotted this gold chantilly lace cuff (€98) and matching earrings a few weeks ago, and thought they would be perfect with the red dress…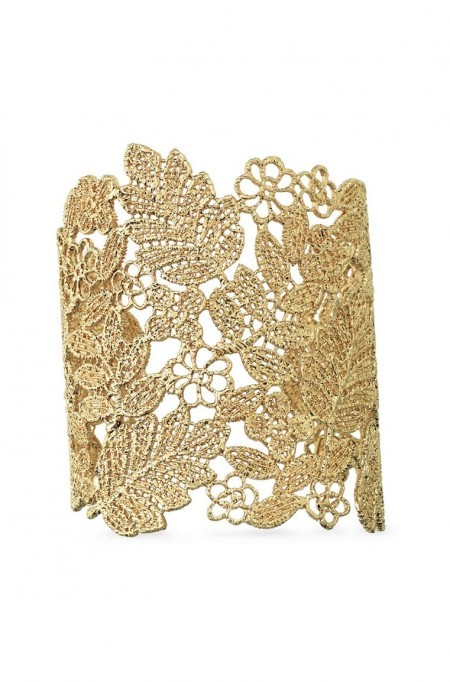 The chantilly lace chandelier earrings are €49 from Stella & Dot.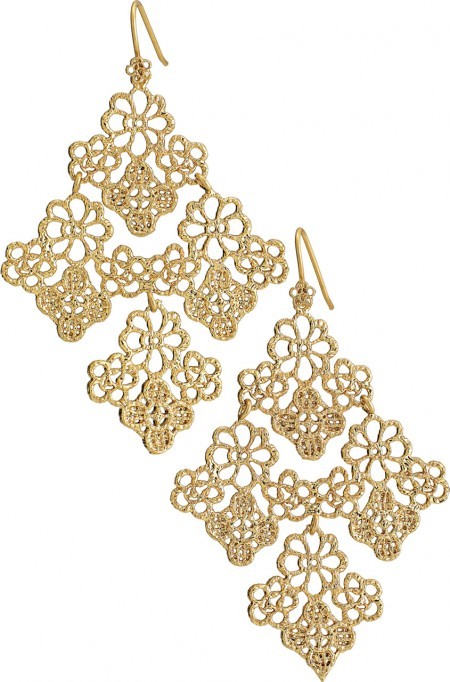 The night was all about having a laugh with good friends…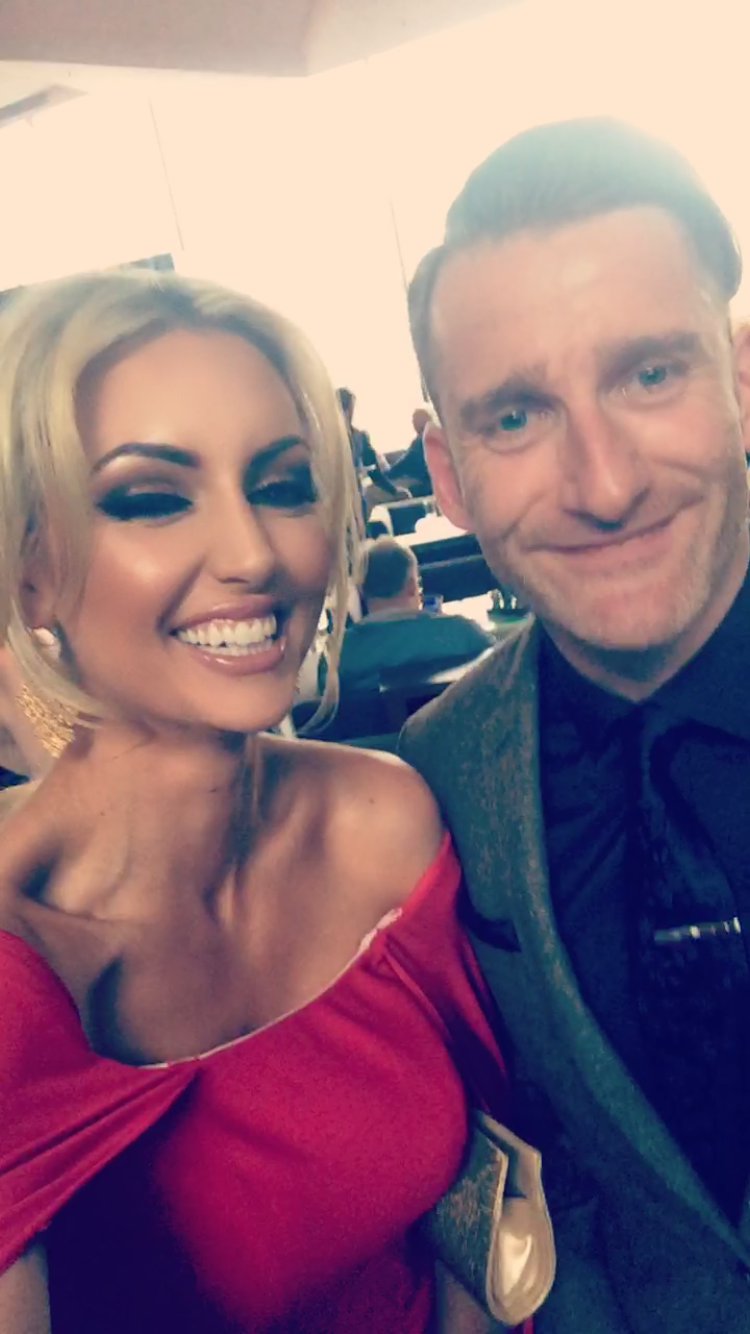 Lisa Fitzpatrick has been a great friend and mentor to me ever since my Miss Ireland and Miss World days. She's such a positive, fun and inspiring woman and a joy to spend time with. It was lovely to sit at her table 🙂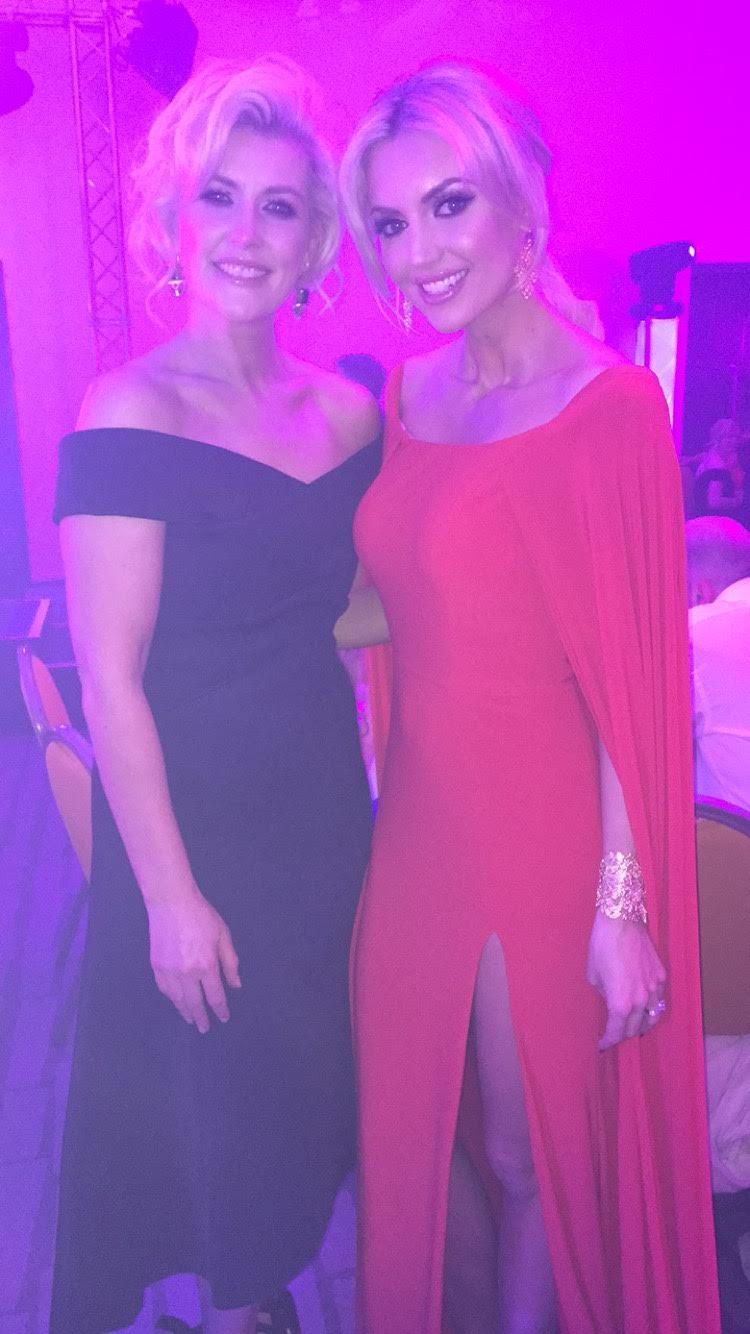 Paul and Dominique Byrom – I love this couple!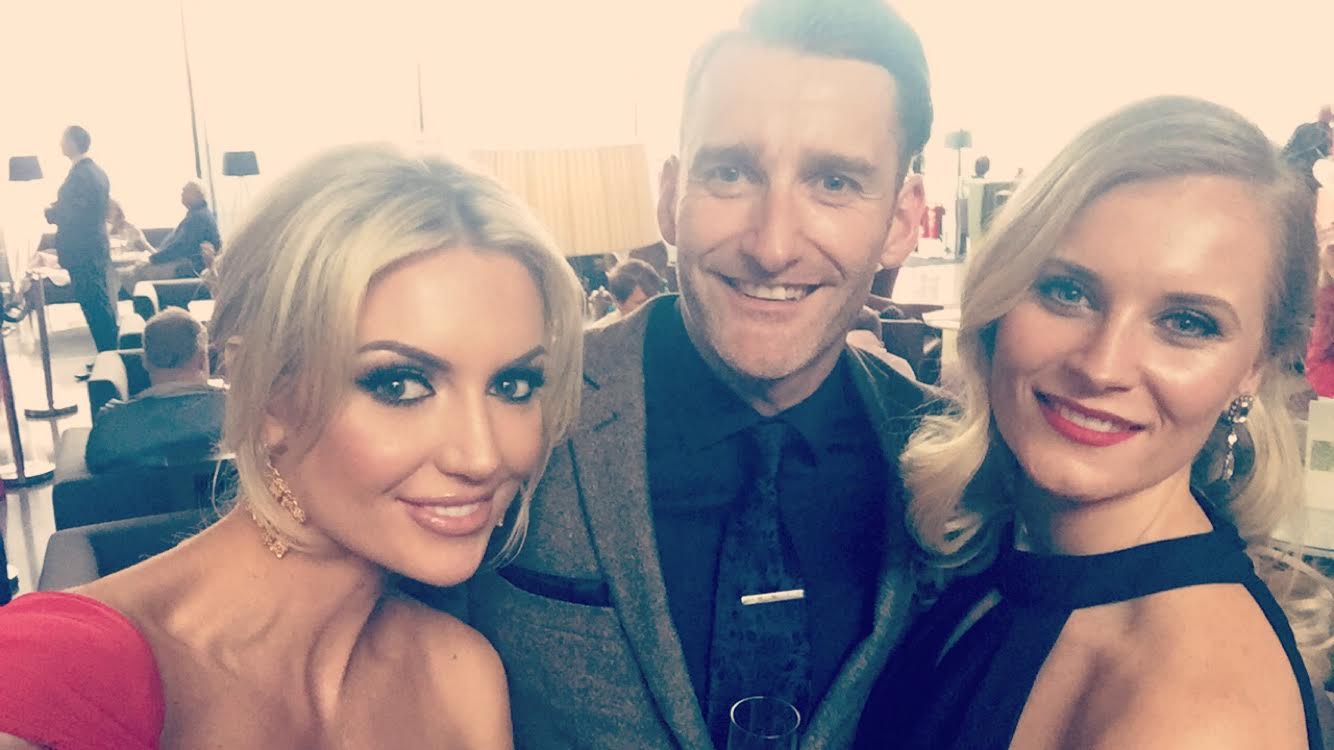 It's always such a pleasure to catch-up with Cocoa Brown creator and beauty guru, Marissa Carter… an inspiring, clever and utterly gorgeous lady.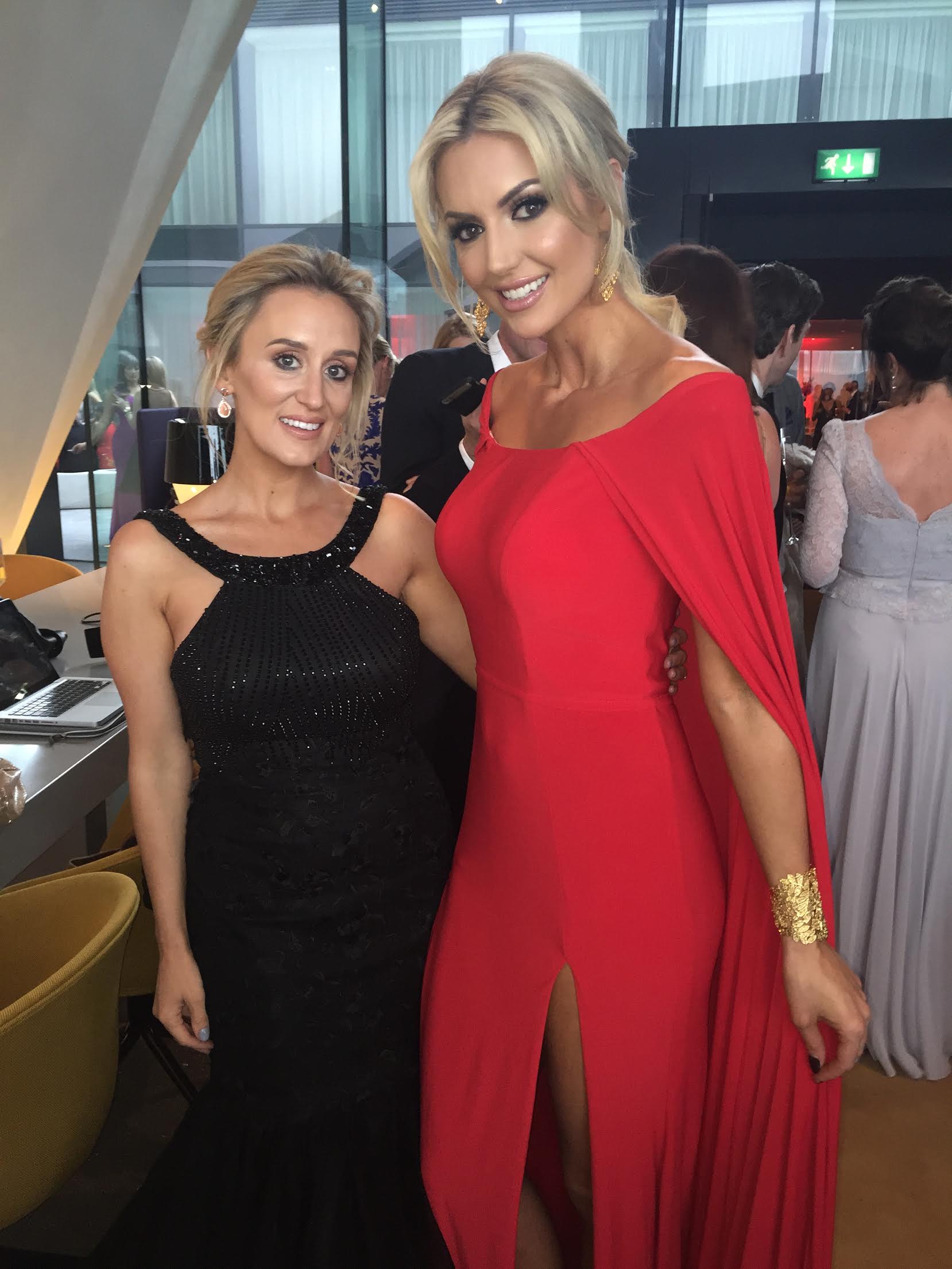 Louise O'Reilly, successful model and the lady behind hugely popular blog Style Me Curvy, is always such a pleasure to be around and we have the best girly chats…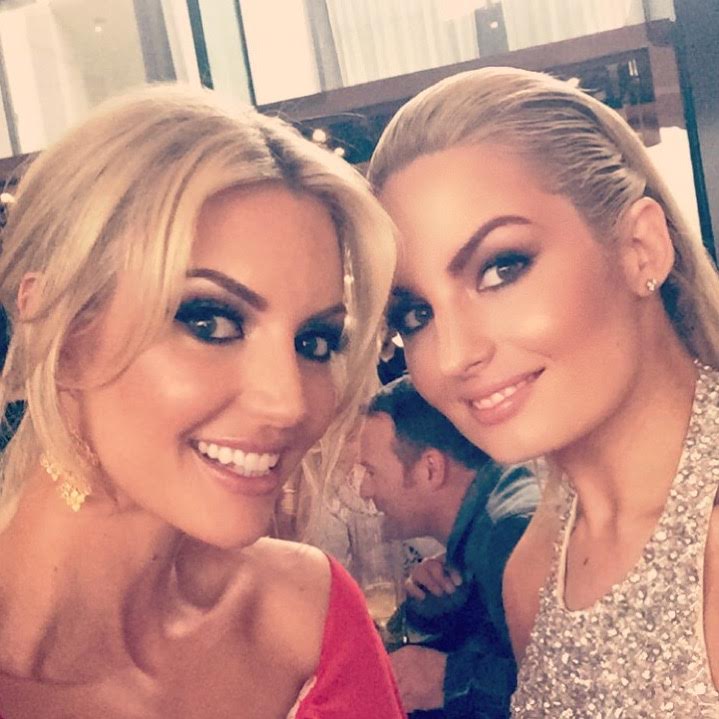 It was brilliant to meet and chat with the very friendly superstar Conor McGregor and his gorgeous girlfriend Dee, who deservedly scooped the award for Most Stylish Newcomer. Pity it's a bit blurry!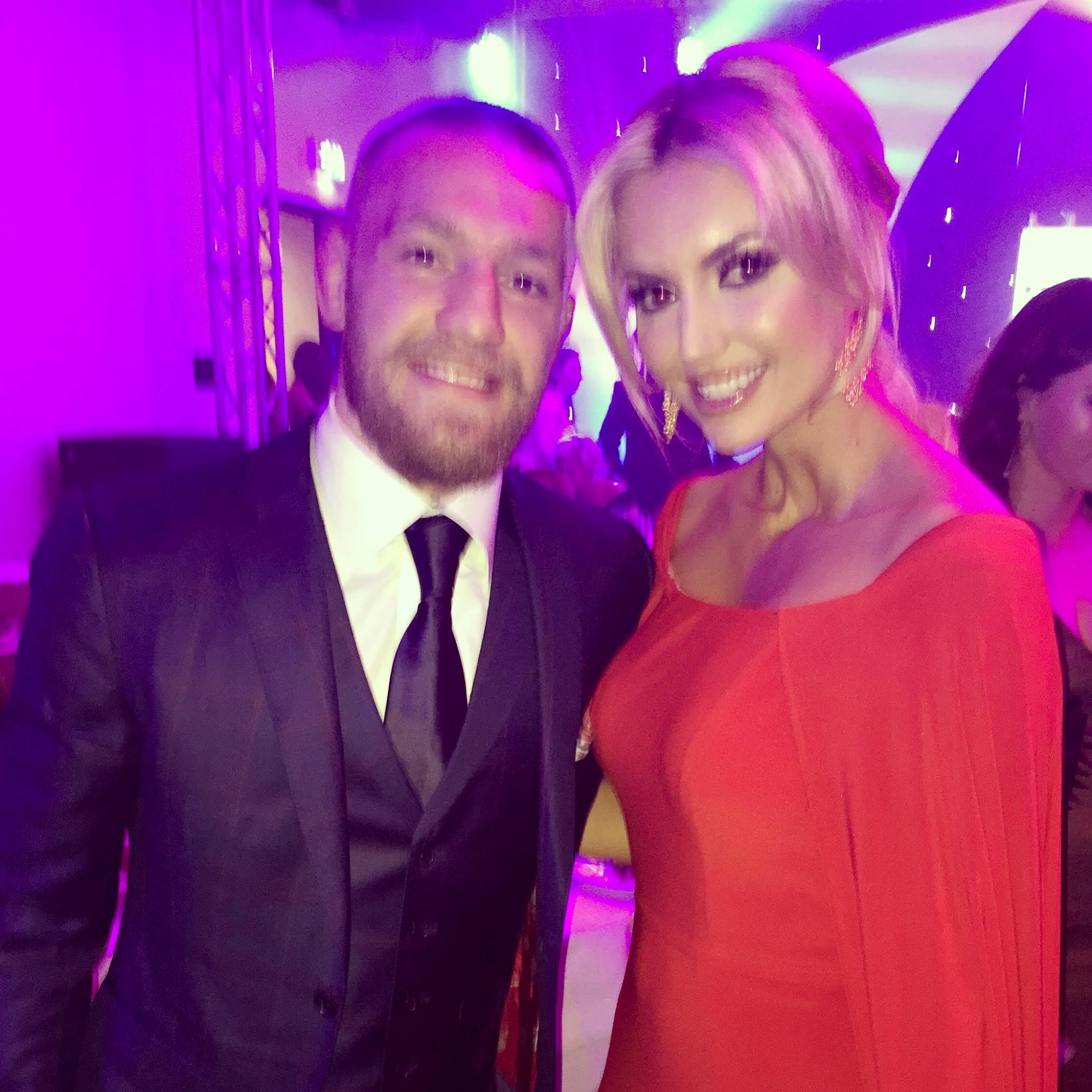 Finally, I must congratulate The Marker Hotel and their talented head chef Gareth Mullins, on the most delicious meal. I was given a special veggie meal and it was ridiculously delicious, fresh and colourful. I loved this fruit platter with sorbet for my dessert and I was too hungry to even take photos of the starter and main course before I demolished them!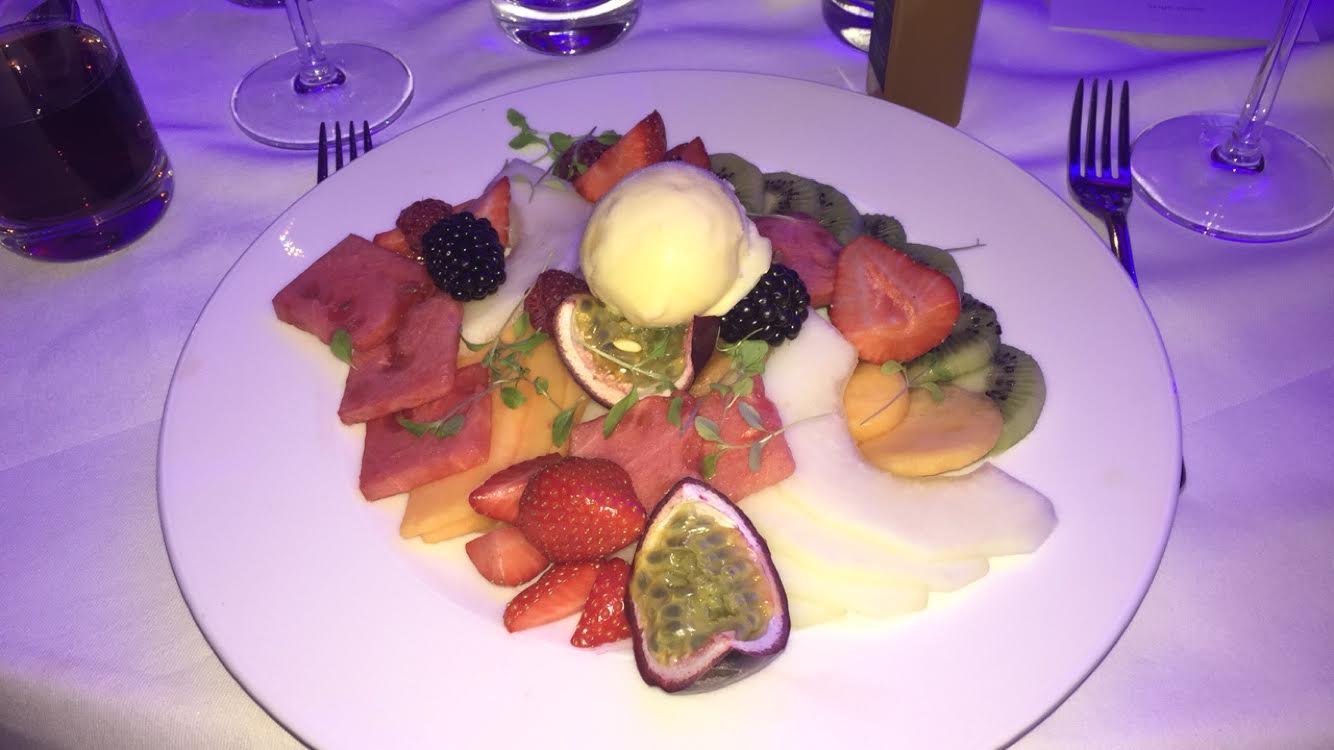 Thank you so much for VIP Magazine and Peter Mark for another memorable evening, and congratulations to all of the winners!