At this time of year, I always notice more and more sequins, sparkle and metallics hitting the shops, as Christmas party season slowly creeps upon us. And I love it! I'm a sucker for a bit of bling for a glam night out, and there's something for all ages, heights, shapes and sizes out there. There's no need to be intimidated by sequins or metallic fabrics, once you work them into your outfit without letting them completely take it over. Nobody wants to resemble a Christmas tree!
I don't particularly follow trends, as I tend to look ridiculous in anything too 'trendy' and I definitely don't take fashion too seriously. It should be fun and accessible to everybody.
It's also completely subjective, and it should be about highlighting your best bits and cleverly dressing to cover up any bits that you don't love so much.
For example, I have a short torso and longer legs, which may sound good on paper, but it means that I have to take a slightly different approach to dressing in a flattering way. Crop tops and many t-shirts make my body look boxy, so I like to wear outfits that are fitted at the waist and have a more flared or A-line shape… Like this silver textured skirt from H&M (€39.99)!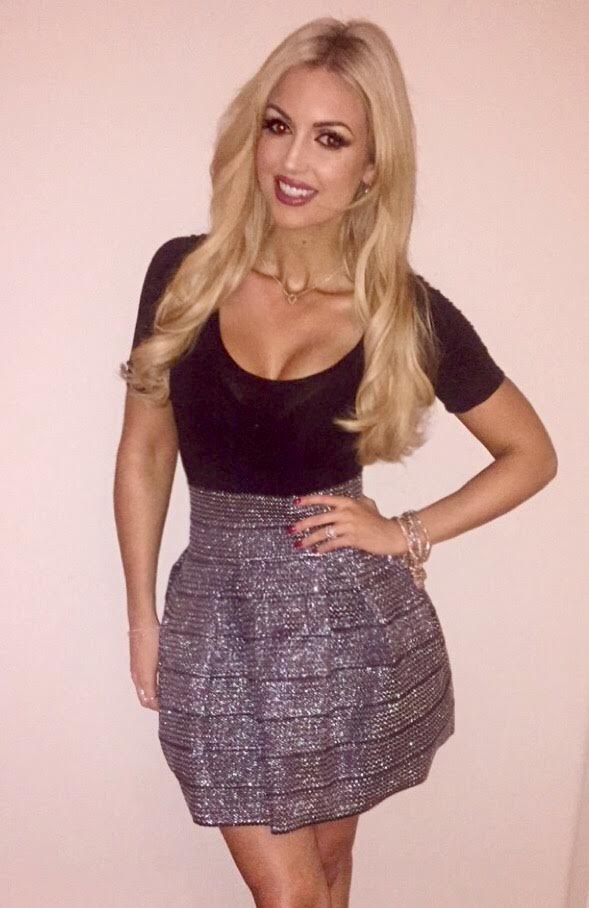 This skirt ticks the shape and metallic boxes for me, and it's really comfortable too. I tend to go for black or white when wearing metallic, so that it doesn't end up looking too OTT. There's a fine line between chic and trashy with shiny fabrics!
I wore a black bodysuit, bought in Topshop a few years ago. They don't have the exact same style online at the moment, but I do really like this long-sleeved version for winter (€55):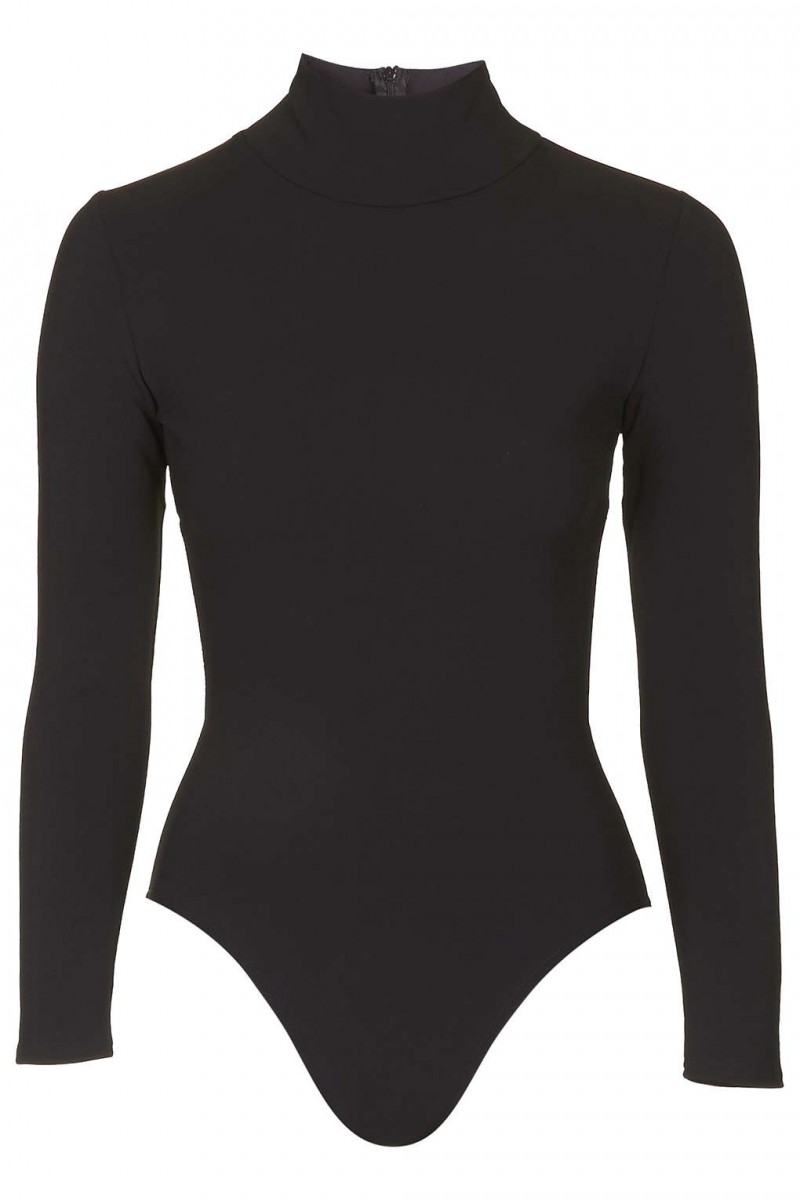 American Apparel also has a decent selection of bodysuits in different colours, including this short-sleeved black version (€28):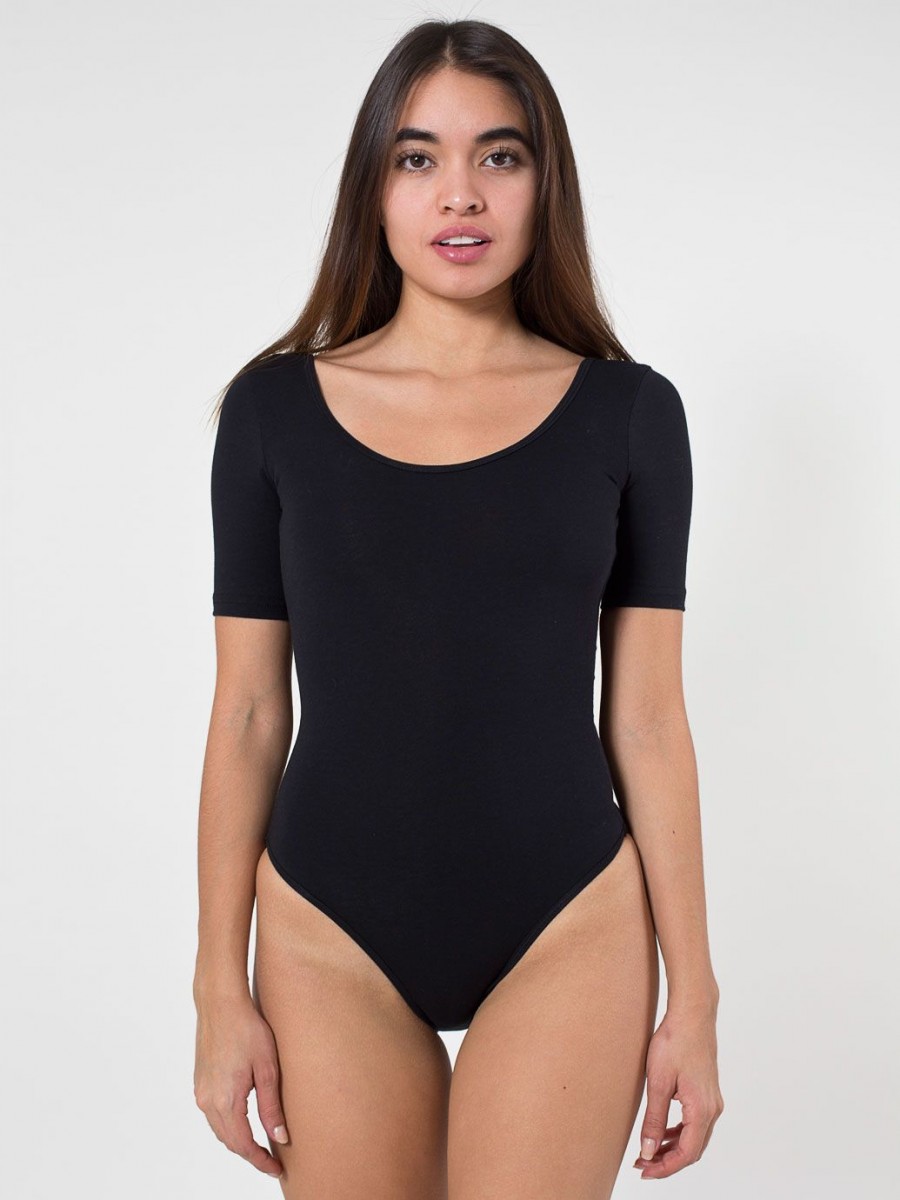 My ankle boots are these high heel boots from Zara (€69.95):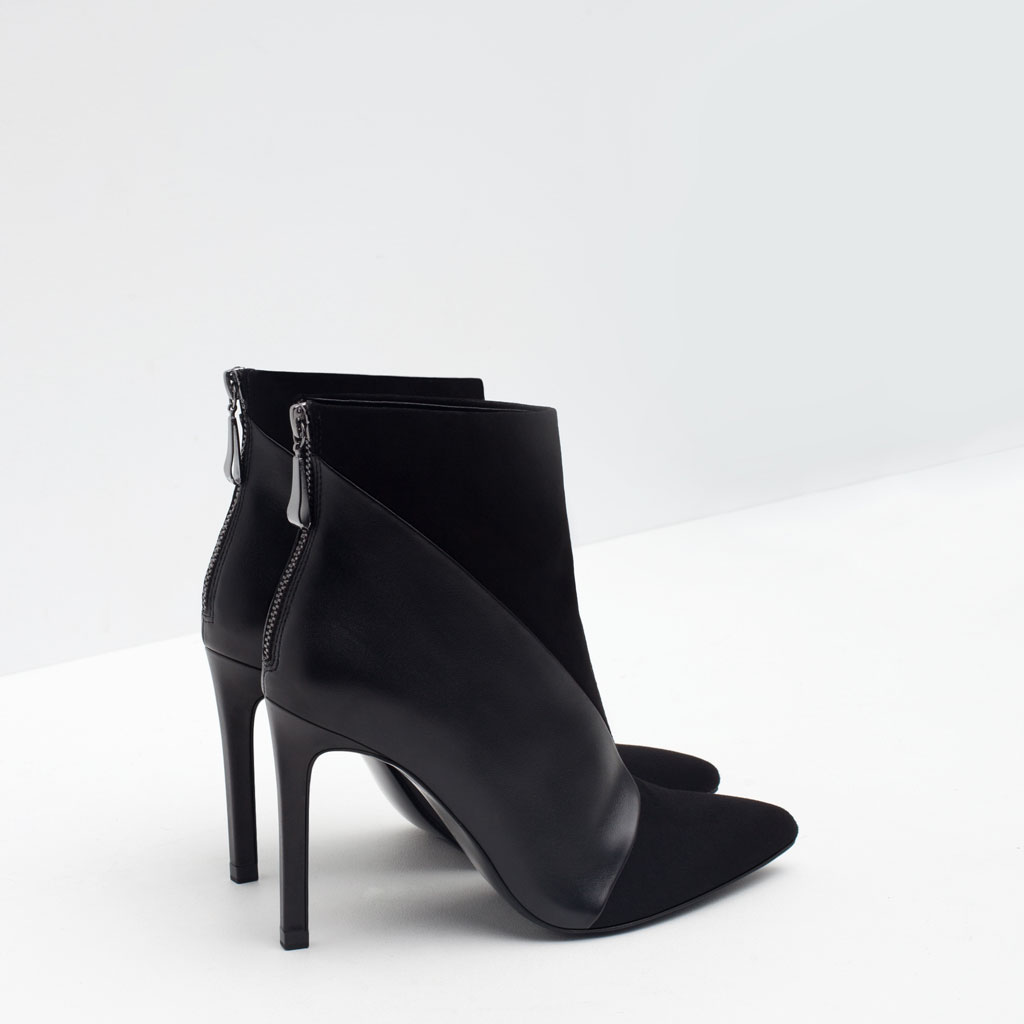 My handbag is from Russell and Bromley (£215):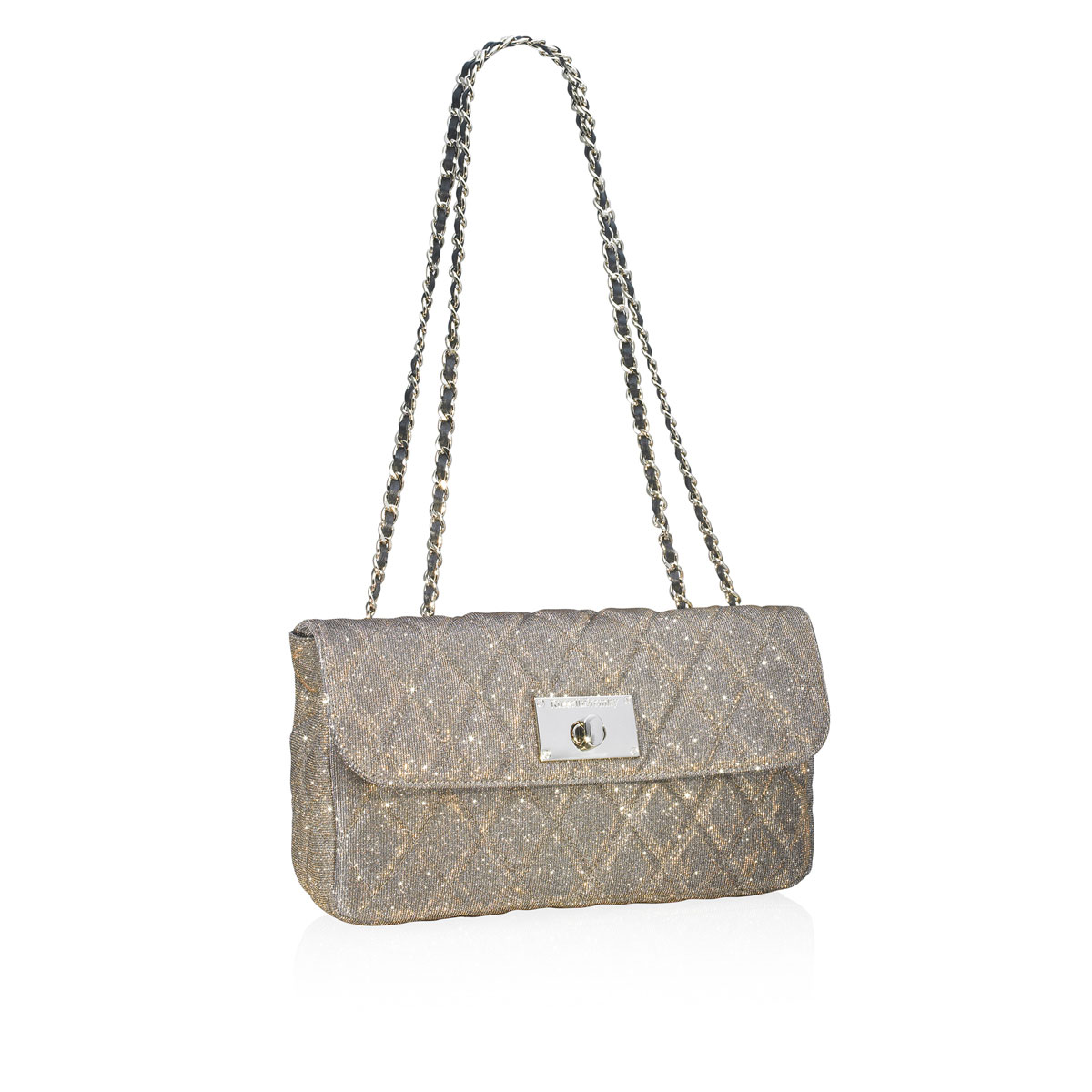 There are plenty of other great silver skirt options available if you're looking for a similar style… here are five of my faves all under €50:
1. Jovonna School of Rock Pleated Mini Skirt (reduced to €25.59):
I really like the pleats in this cool silver skirt… just make sure to pair it with black to avoid looking like a Christmas bauble!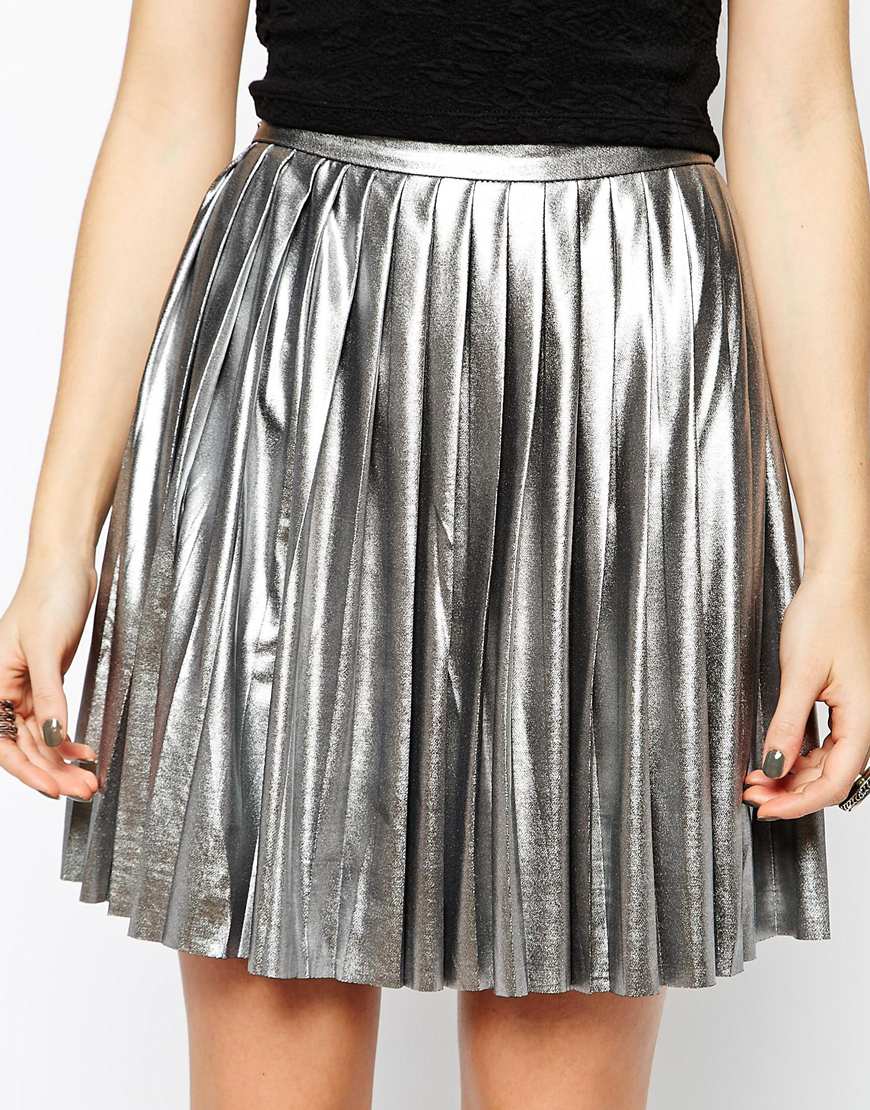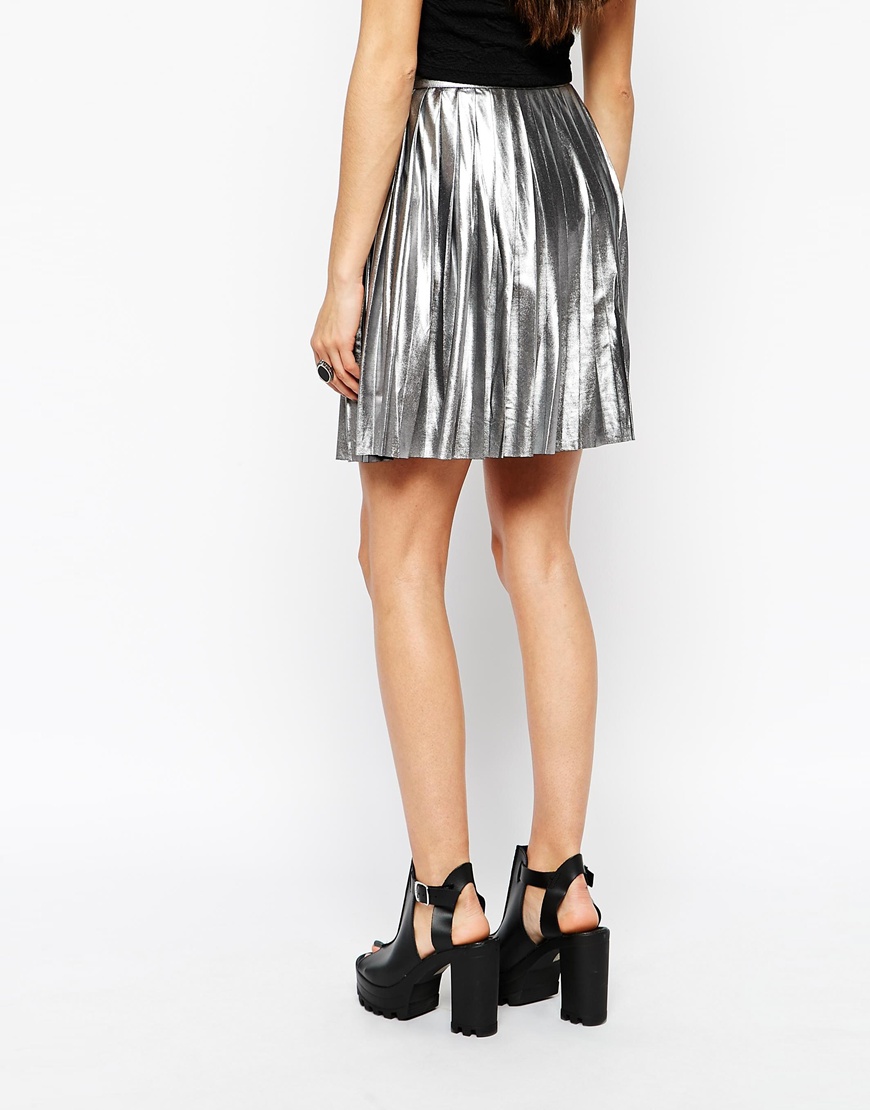 2. Monki Metallic Skater Skirt (€42.65):
This is another super shiny skirt, which works really well with white. I like this skater shape, as it nips you in at the waist and gently conceals any lumps or bumps across the hips, tum and bum. I think that many of us can do with that bit of help sometimes – on more bloated days!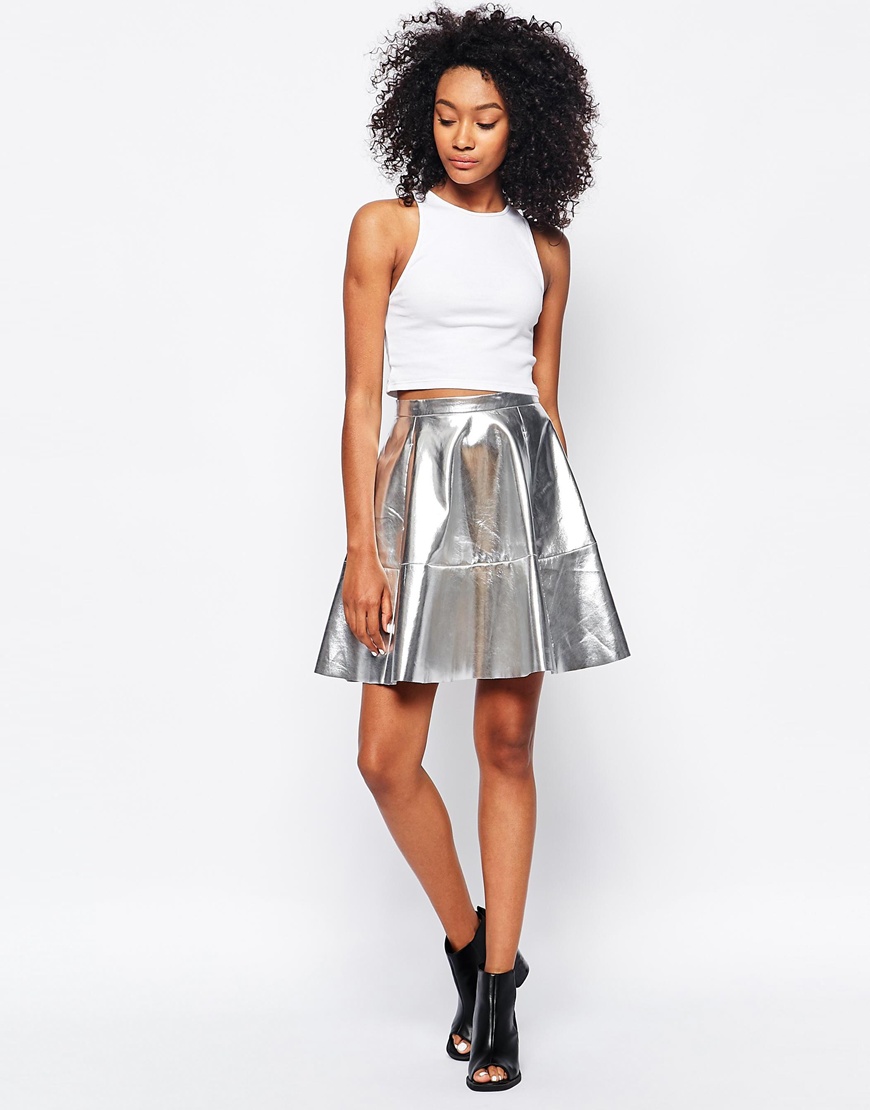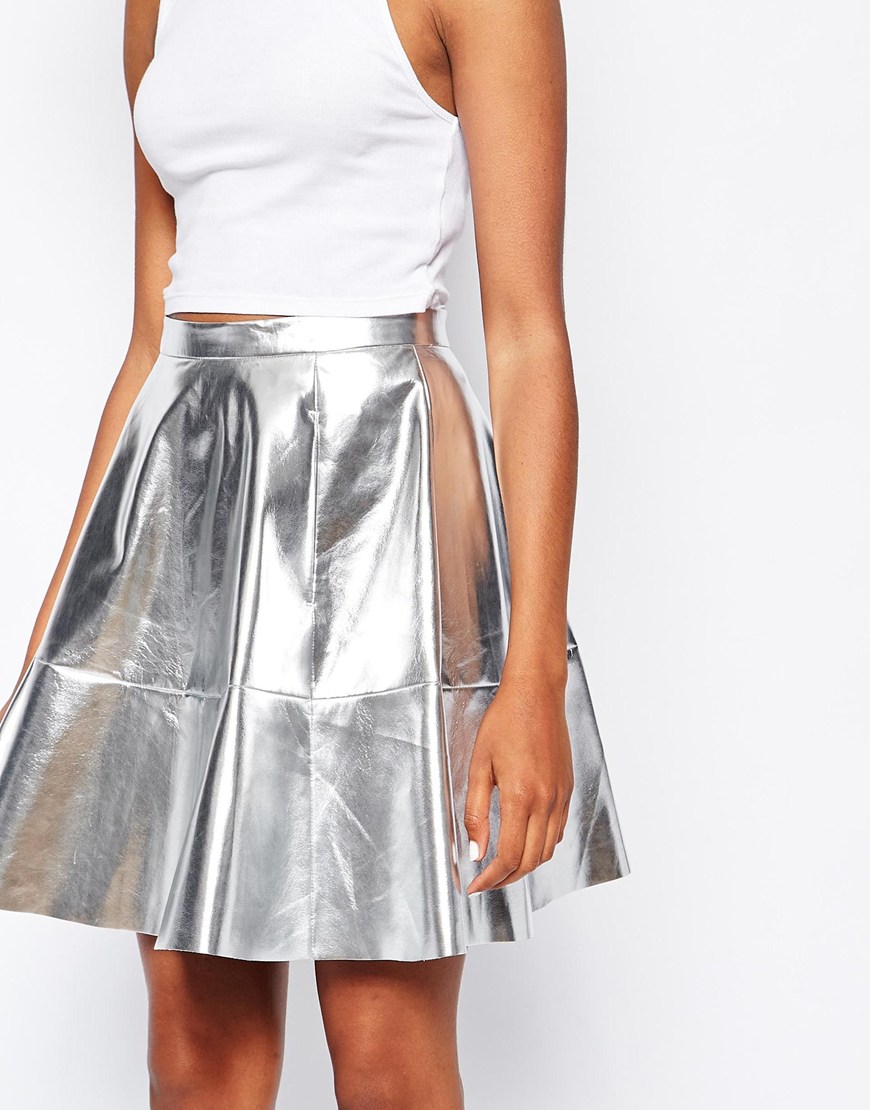 3. Gold Bandage Pencil Skirt (€49.76)
I love this pretty soft gold colour, elegant length, stylish zip right down the back. Again, keep the rest of your outfit and accessories simple to let the skirt do all the talking.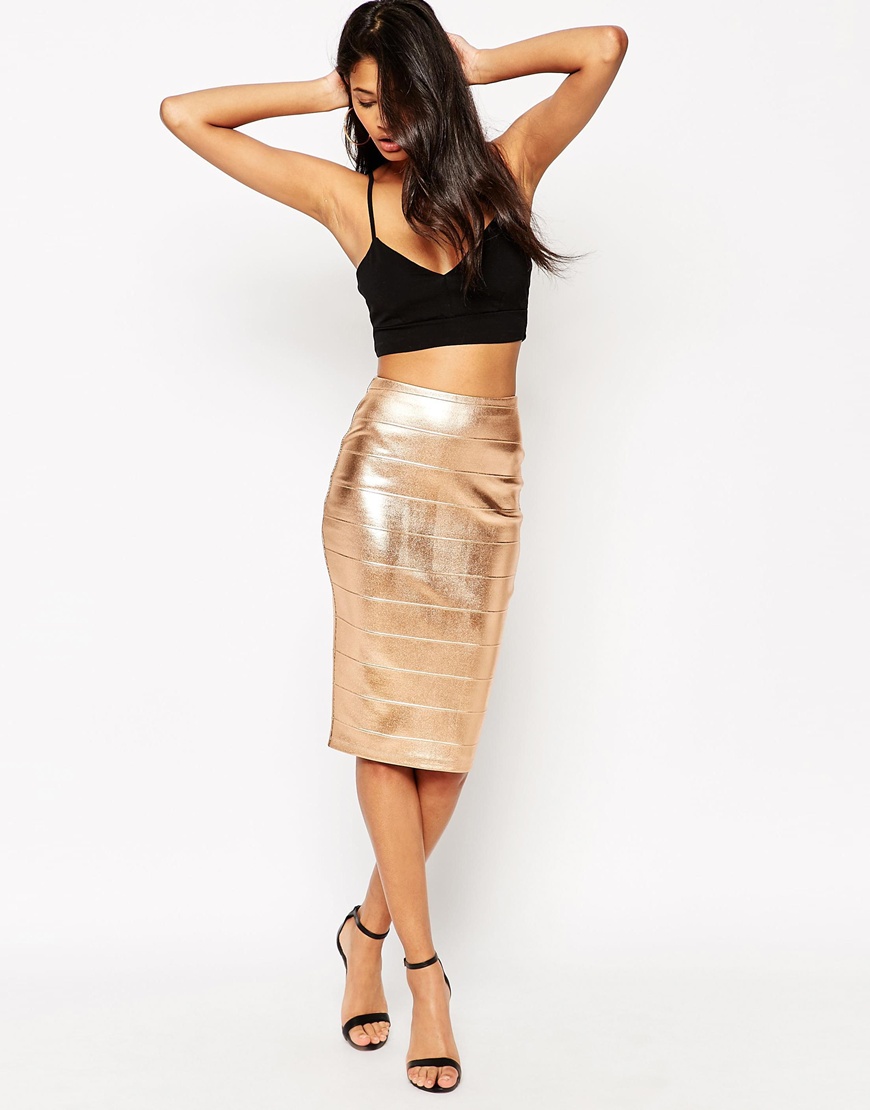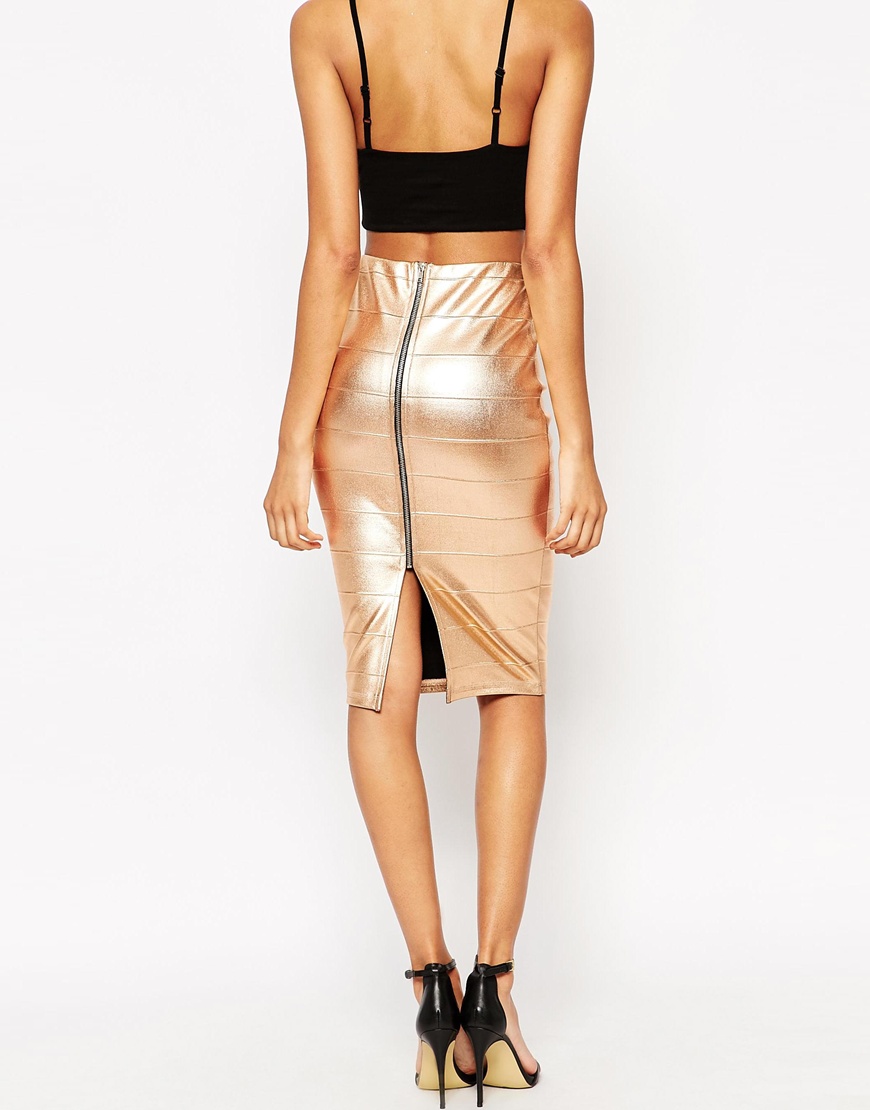 4. Boutique Coco Metallic Full Midi Skater Skirt (€27):
I have a bit of a thing for full midi skirts at the moment. They feel really girly to wear, and are flattering to pretty much all shapes as they highlight your waist and cover up so much else. This has a softer metallic shade, and could easily be worn to a winter wedding.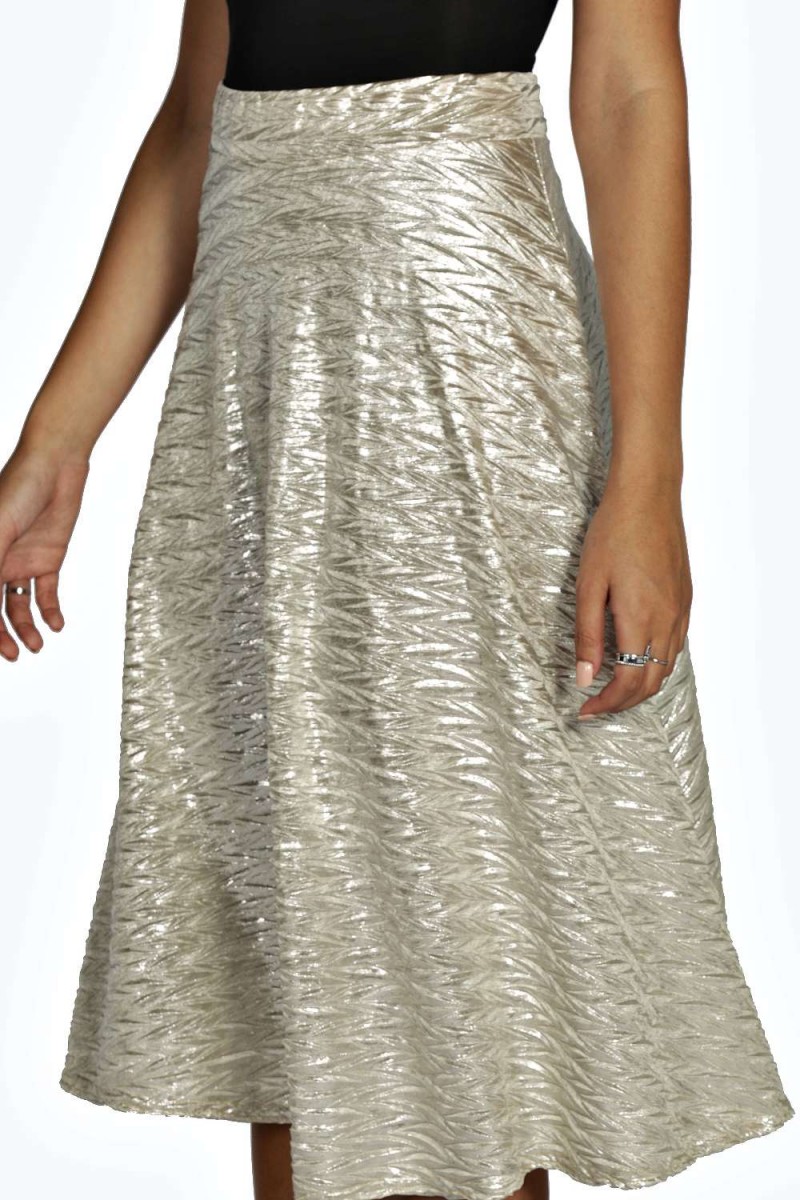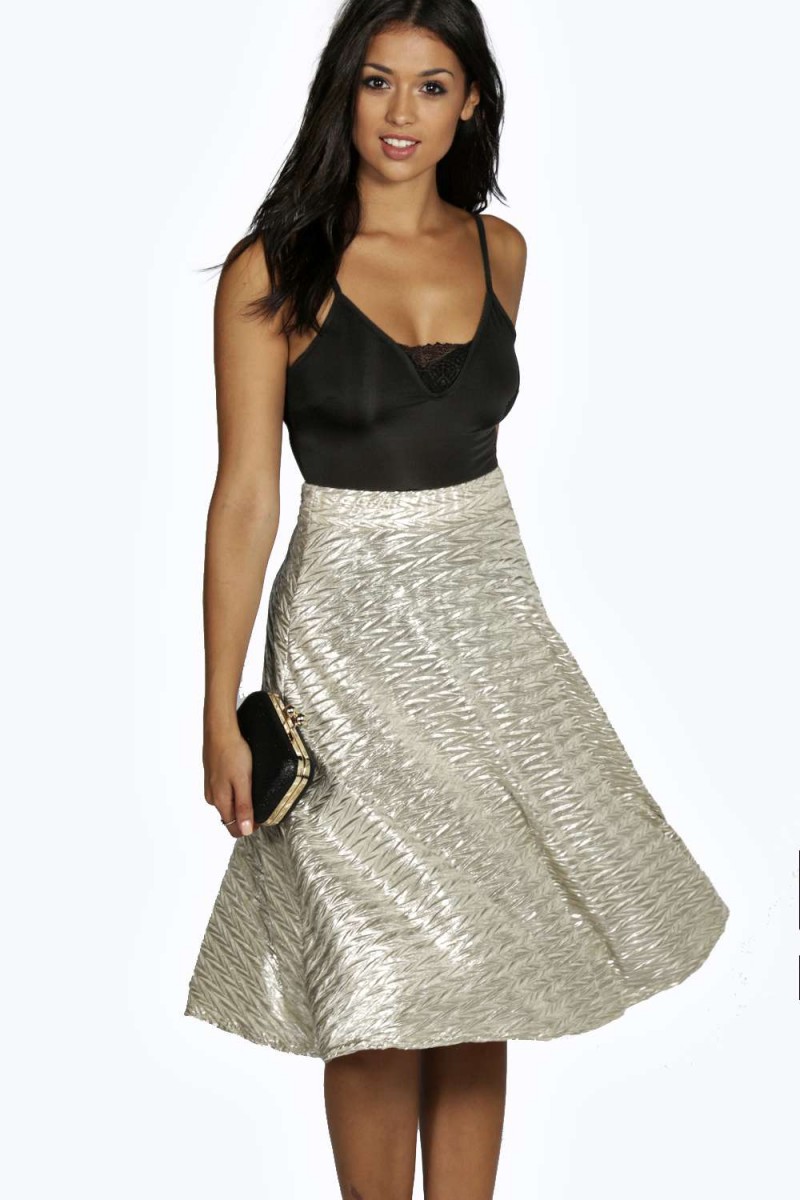 5. Gold Utility Mini Skirt (€40):
Mini skirts are apparently back with a bang this season! Do they ever really go away though?! I like the creamy gold of this utility-style skirt, and it works well with the rust and brown colours pictured. A smart look for autumn and winter.