Do you eat chocolate and if so what kind? I love chocolate and use cacao powder in loads of my recipes as it is thought to have some useful health benefits. Raw dark chocolate in particular is rich in antioxidants, and if I fancy a sweet treat, I'll eat some dark chocolate.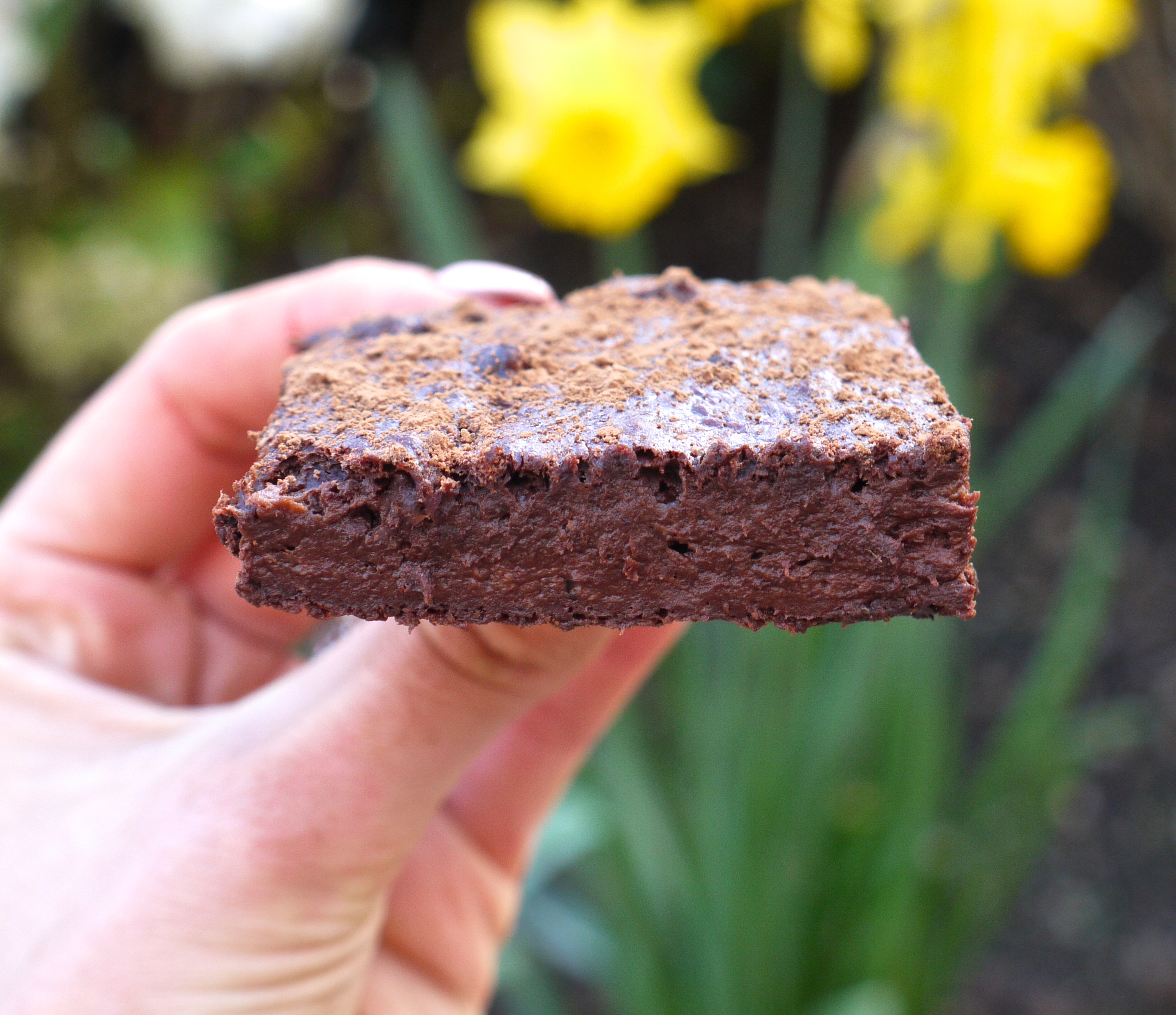 You work a lot catwalk modelling in German, is there more opportunities over there than in Ireland? I really enjoy working in Germany and since it's a bigger country, there have been a lot of opportunities for me over the years there. I do a lot of events and brand ambassador work.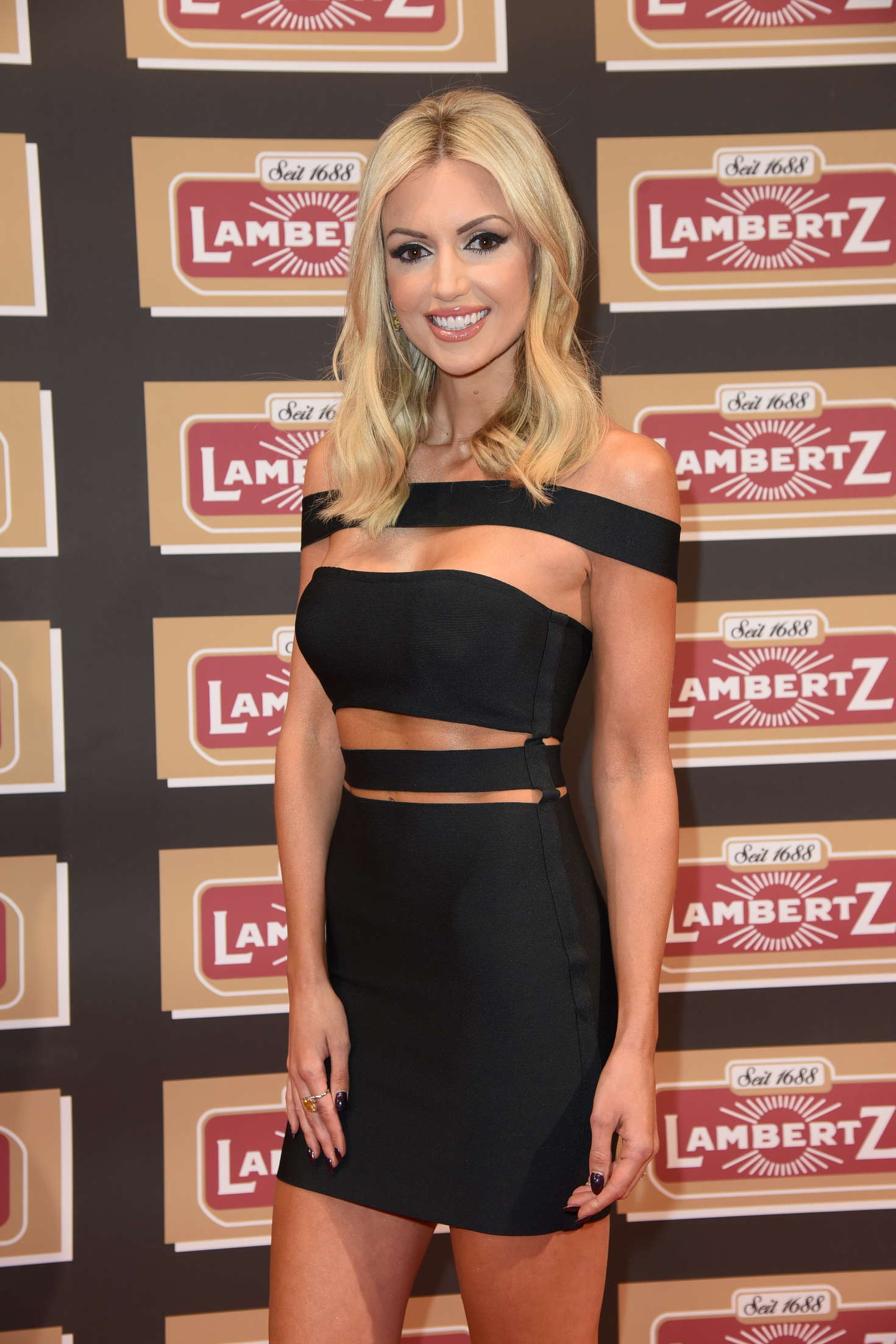 Did you make any New Years resolutions this year? I don't really make big New Year's resolutions, because I'm the kind of person that will make changes immediately rather than wait until January 1st. I'm too impatient and if I have an idea, I have to act on it or I lose interest! However, I am trying to chill out a little bit more. Less stress and more time spent with friends and family is my aim this year as the past few years have been insanely busy.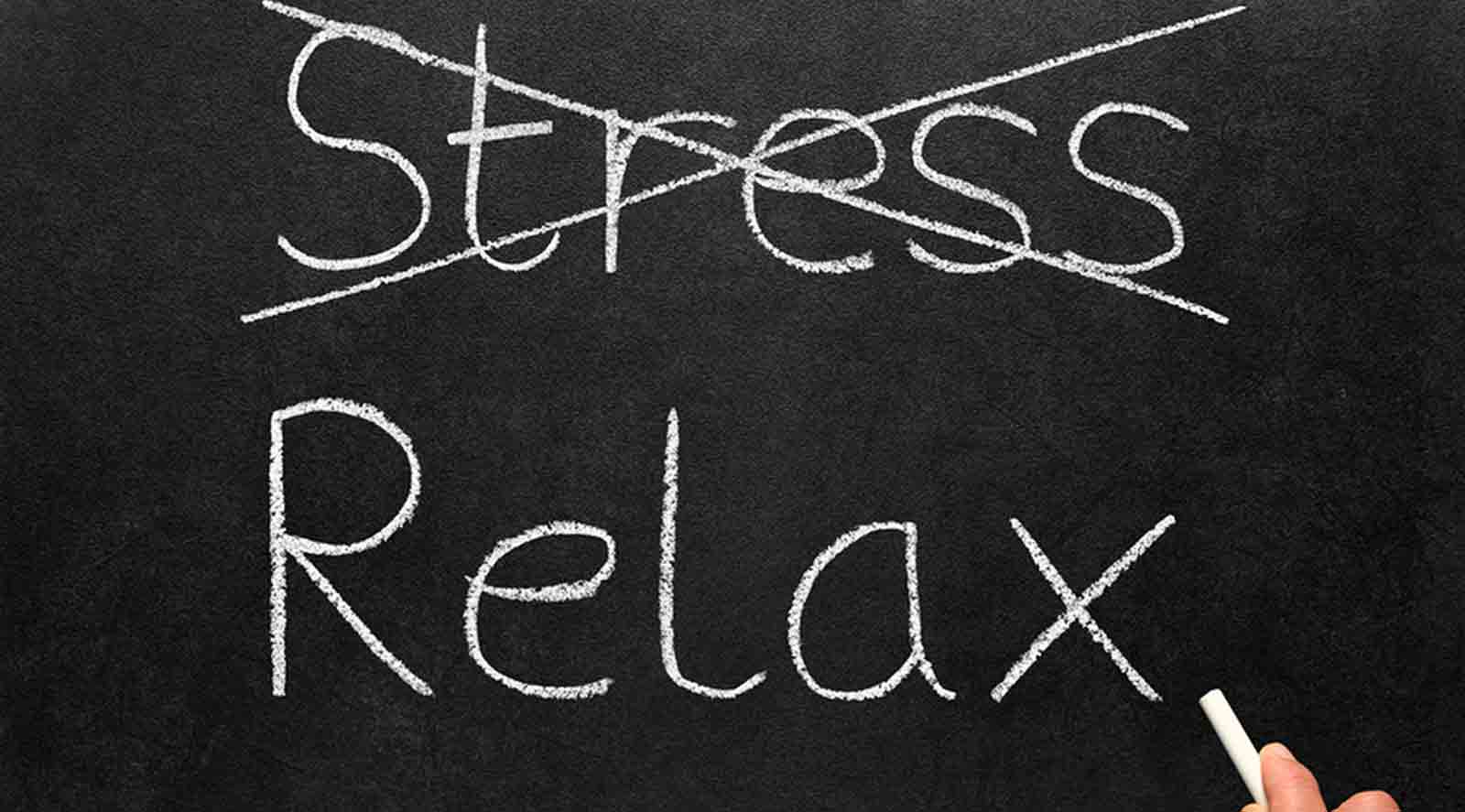 If so have you stuck to them? So far, I have been trying my best anyway!
Did you find any New Year's resolutions difficult to keep? I'll tell you in a month!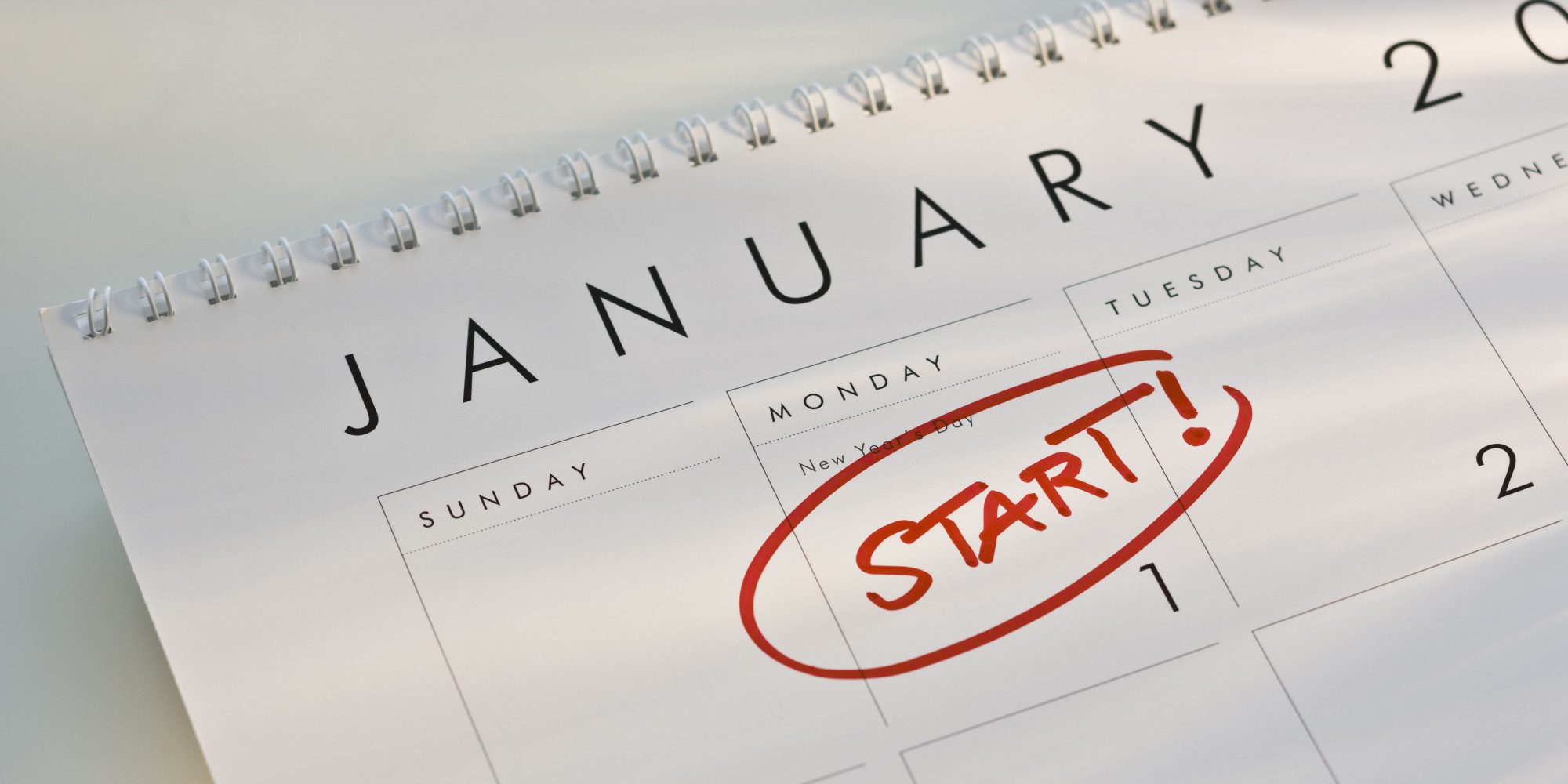 How is your second book going? I'm delighted with the reaction to Eat Yourself Fit and it has sold better than anyone had predicted. I love seeing my recipes being made and hearing feedback from readers. I get hundreds of messages from men and women who have managed to make healthy and positive changes to their lifestyles from reading the book. That makes it so worthwhile for me.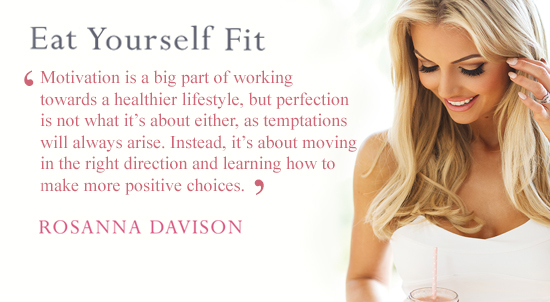 Any more best sellers coming our way? Not this year! But I have had a meeting with Gill Books about a potential third book and we have a few ideas.
Could you give us your top five guilt free sweet treats? From Eat Yourself Fit, I have a soft spot for the Chocolate Cheesecake, the Banoffee Pie, the Peanut Butter Cups, the SOS Chocolate Bark and the Healthier Mars Bars. Oh and my Berry Oatmeal Pancakes. Yum! I don't use refined sugar and only create my dessert and sweet treat recipes using healthy, whole ingredients. So they're a guilt-free treat!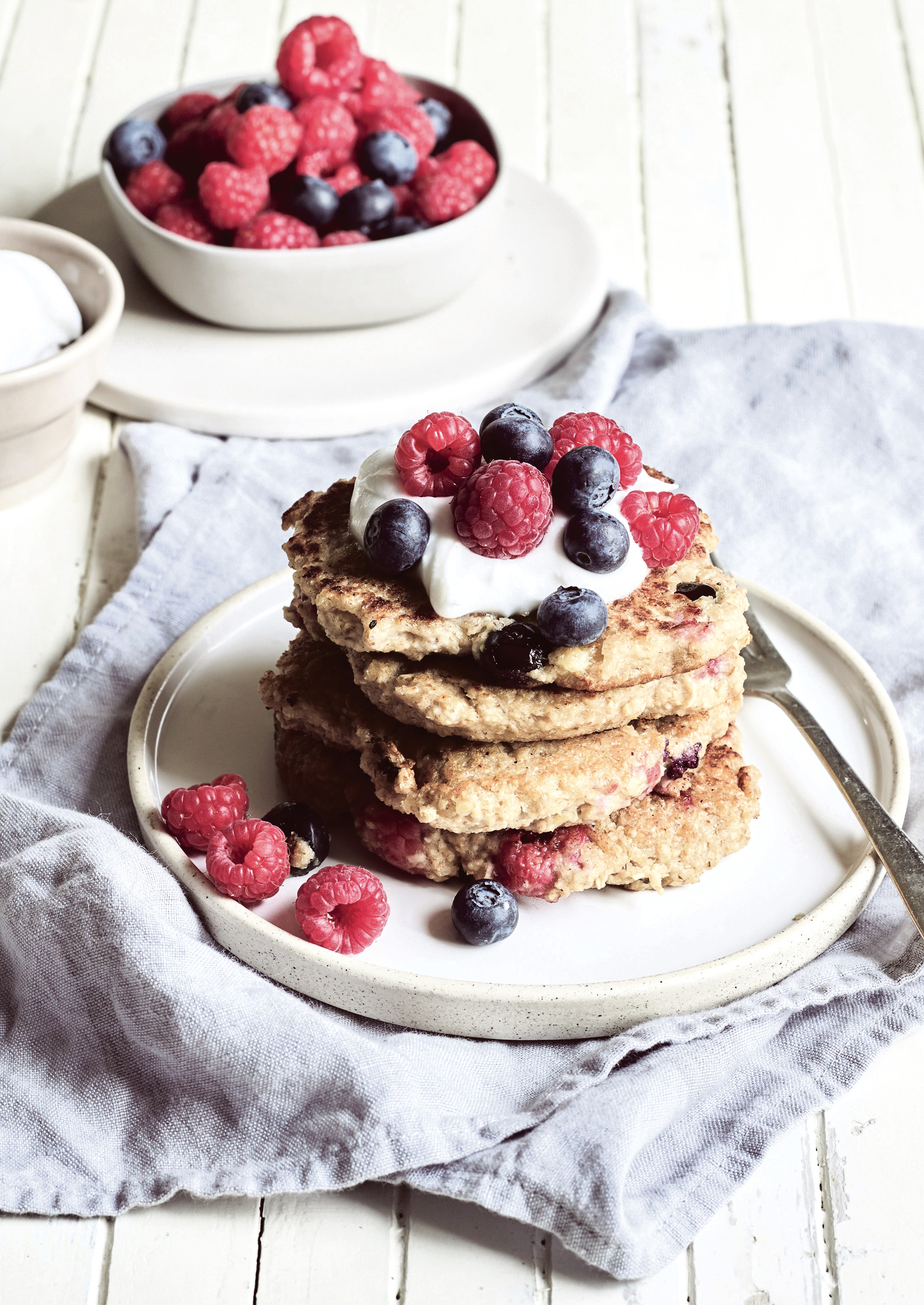 Did you quit the booze for Jan? No, as we were away on holiday. But I didn't drink a lot on hols as it was a relaxed, chilled-out few weeks with my family and we enjoy getting up early in the mornings there and making the most of the sunshine.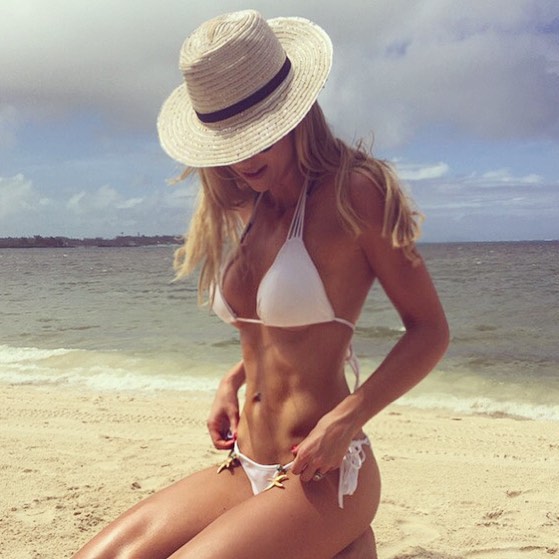 What would be your advise to anyone who wants to cut down on alcohol? Take it day by day and pay attention to how good you feel waking up in the morning with a clear head and ready to face the day. Make plans for the weekends that don't involved going to clubs, pubs or bars and encourage friends and family to support you. Cutting down on alcohol also helps you to sleep better and make more positive food and fitness choices too.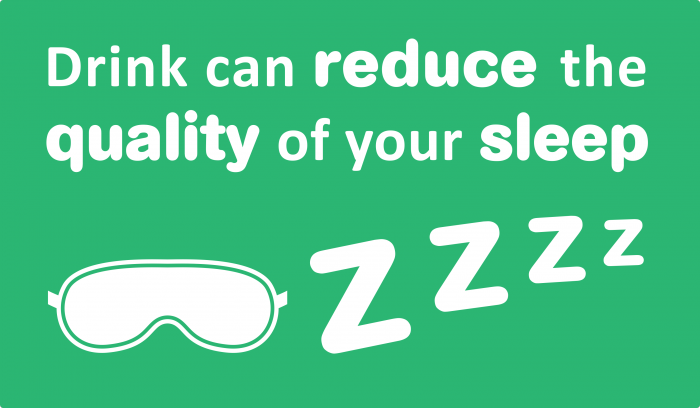 Have you decided to quit for good for the health benefits? I do drink alcohol but I try to be sensible as I really don't like the feeling of being drunk or out of control. I was brought up to appreciate a glass of wine or champagne on a special occasion or with a meal, so that's how I enjoy it. I'm also rarely in clubs or bars these days, I don't have the stamina anymore!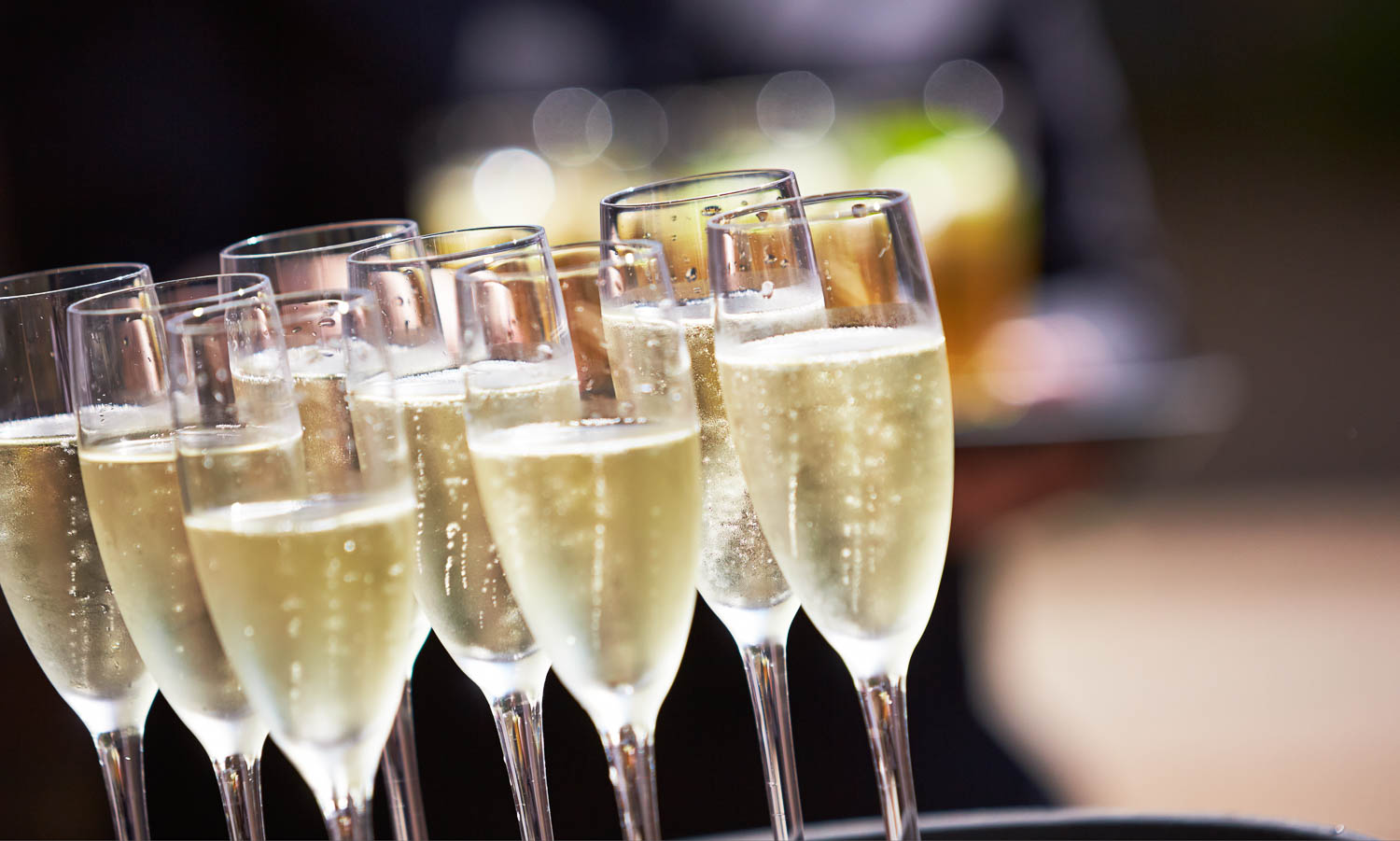 Would you have a treat meal once a week and what would it be? I would have a treat meal if I really fancied one but it's not something I do religiously every week. When I'm feeling greedy, I love a huge Indian meal with naan and rice, or a Chinese takeaway.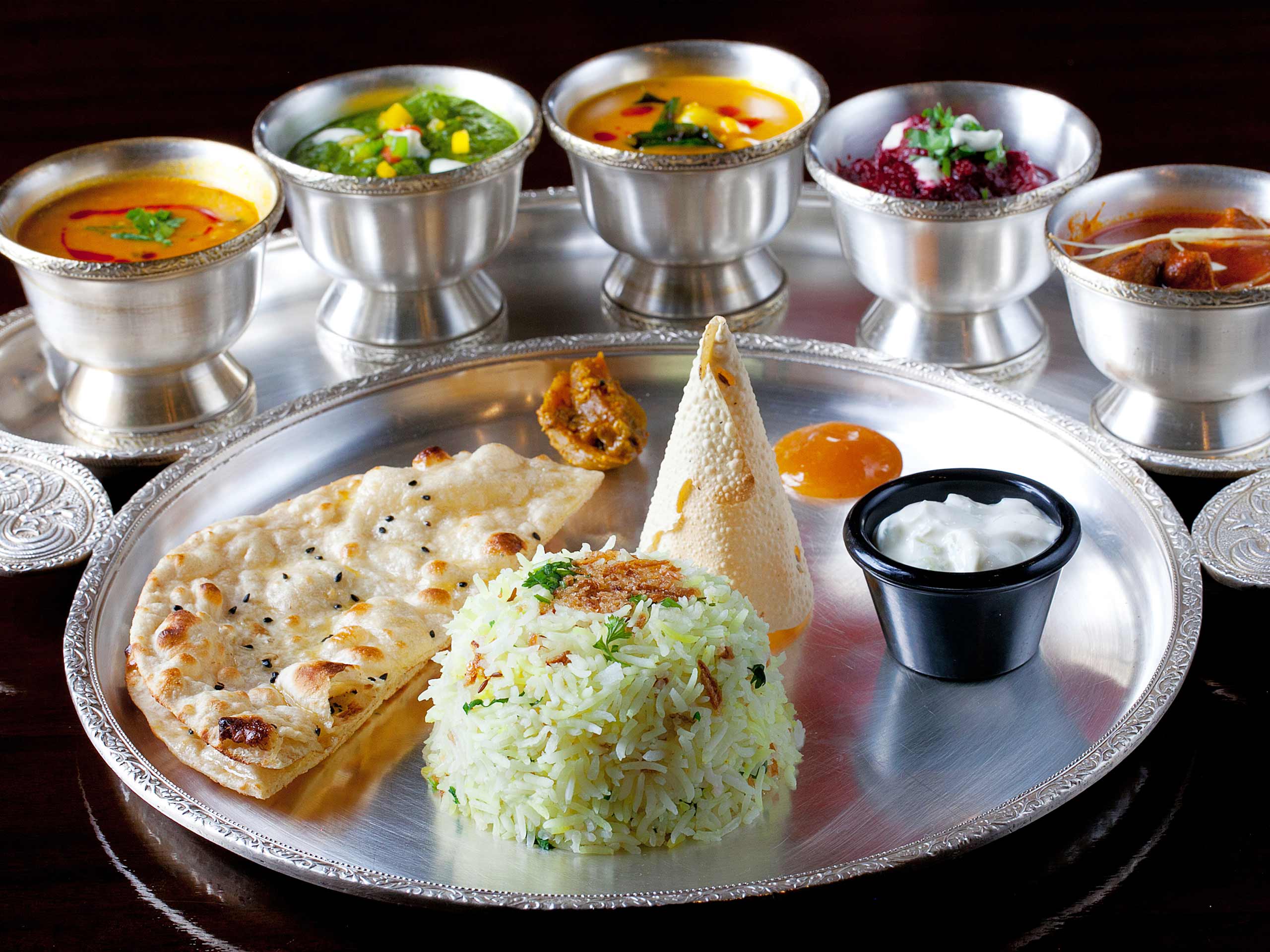 If ladies want to cut out junk food at night time what should they nibble on? If I'm feeling peckish in the evenings, I snack on raw almonds, an apple, oatcakes with hummus or nut butter, or else I'll have a protein smoothie or shake.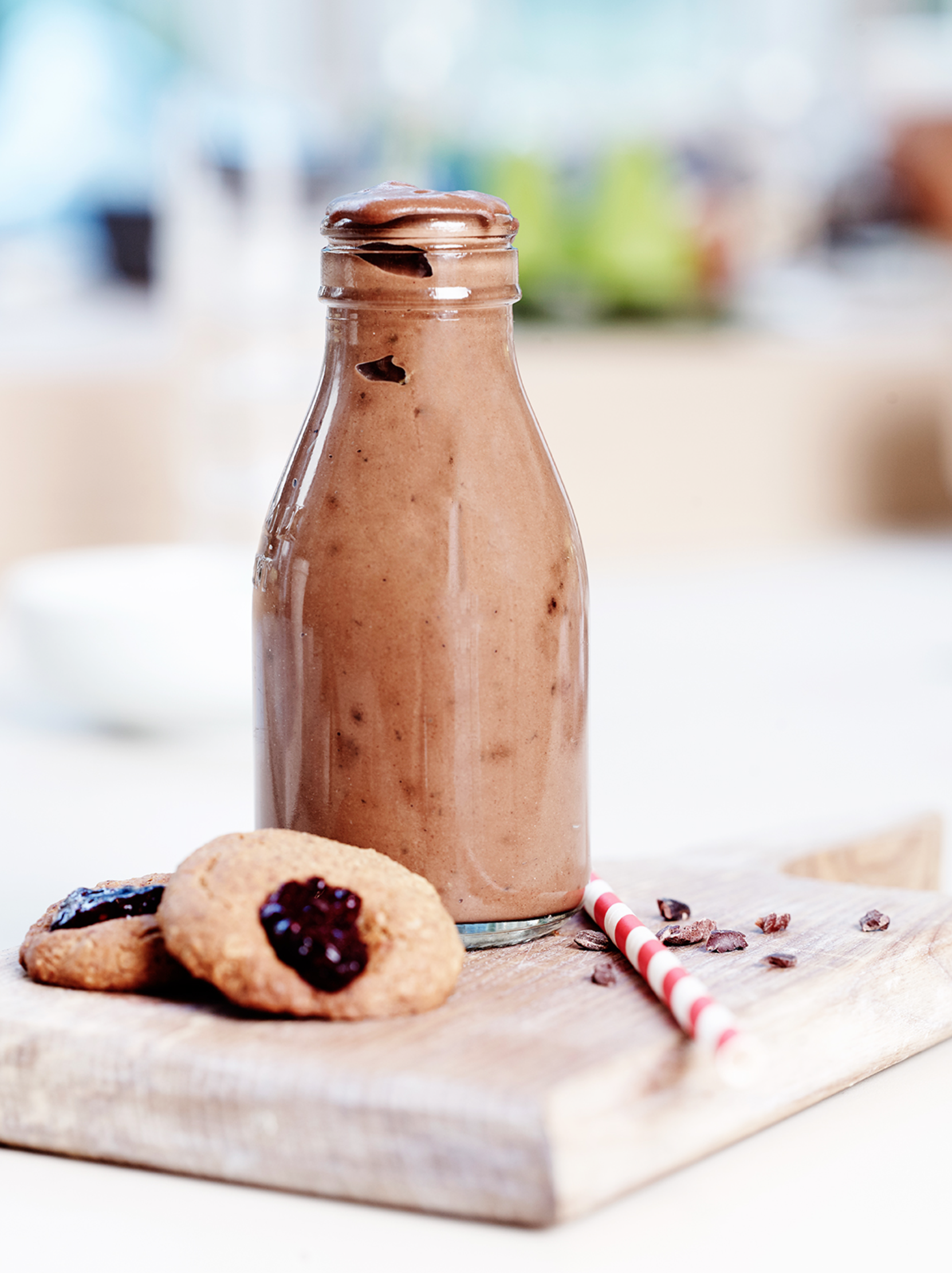 Are there any exercises you'd really recommend?
I think I'm addicted to classes at
Pilates Plus Dublin
and go as much as I can manage! It's a full body strength and conditioning workout with plenty of Pilates too. It tightens and tones your entire body unlike anything I have ever tried before.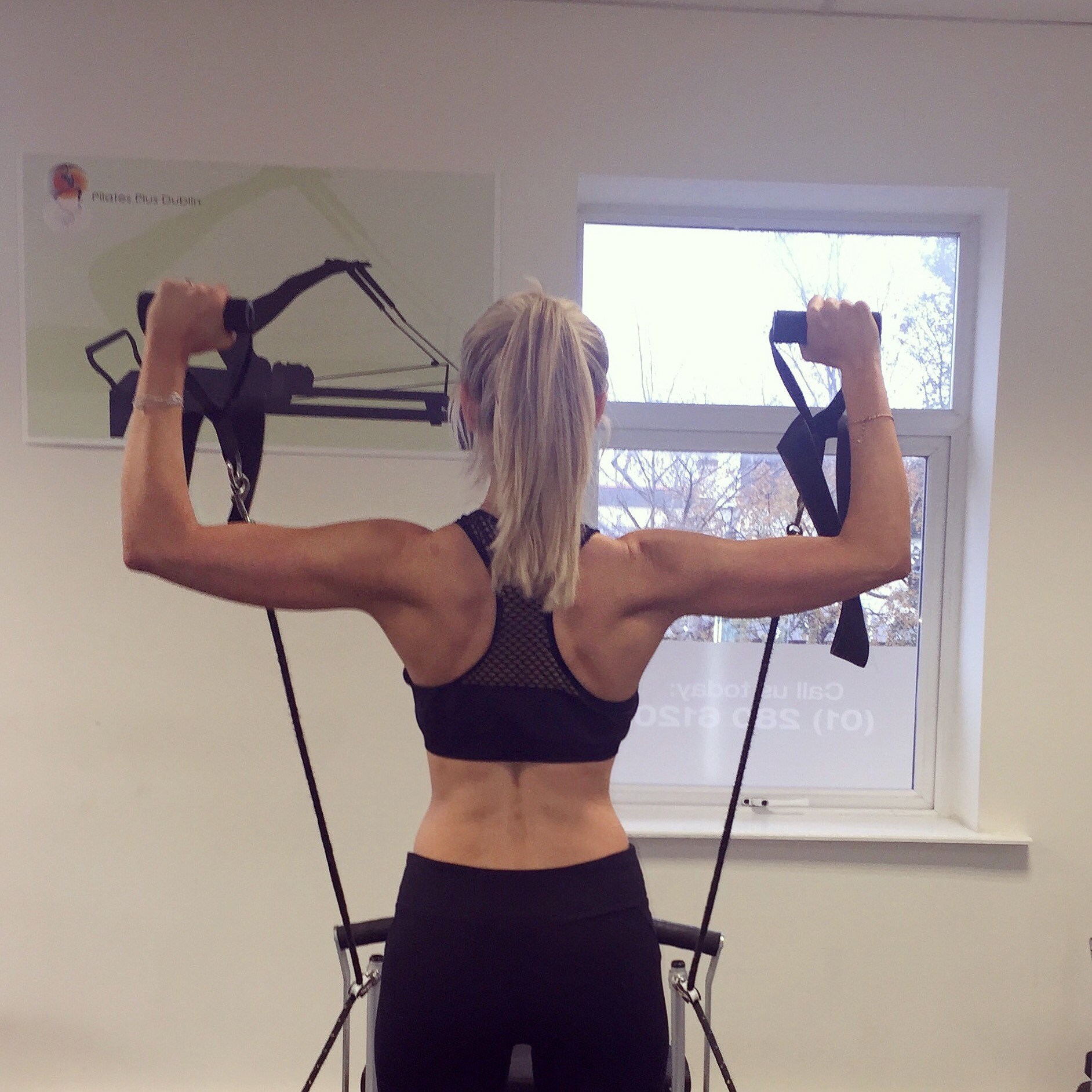 For time poor people what would you recommend regarding getting some fitness in? Even 15/20 minutes a day can be enough to build and maintain fitness, once you focus on keeping up the intensity. I would suggest doing body-weight moves like squats, press-ups, lunges, tricep dips and planks to work as much of your body as possible with no special equipment required.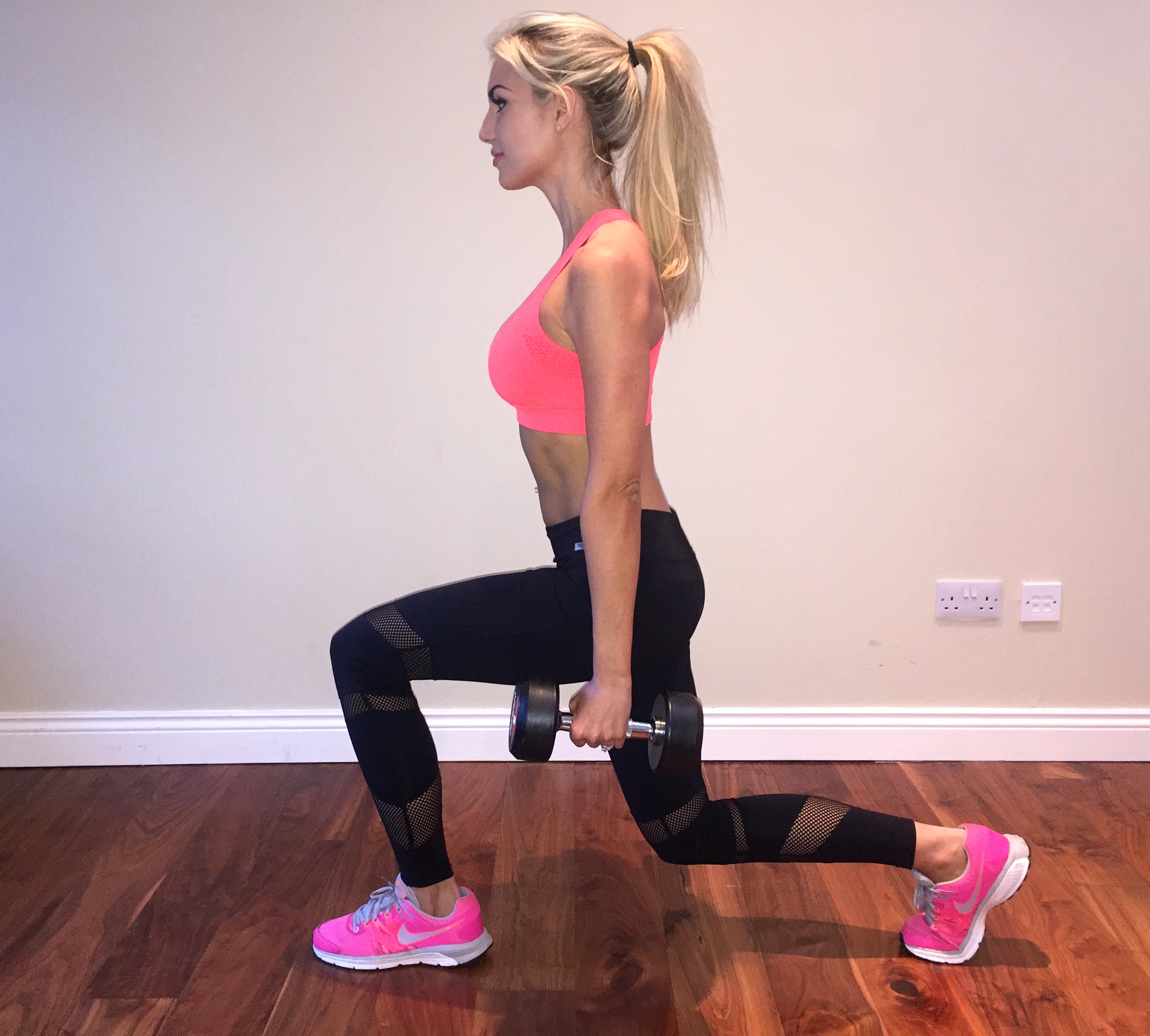 Lots of celebs turning Vegan lately do you think more and more people are realising that you can get your protein sources elsewhere? It's really exciting to see that plant-based eating is becoming more and more mainstream. A well-planned plant-based diet will give you all the protein you need and is packed with vitamins, minerals, fibre and antioxidants.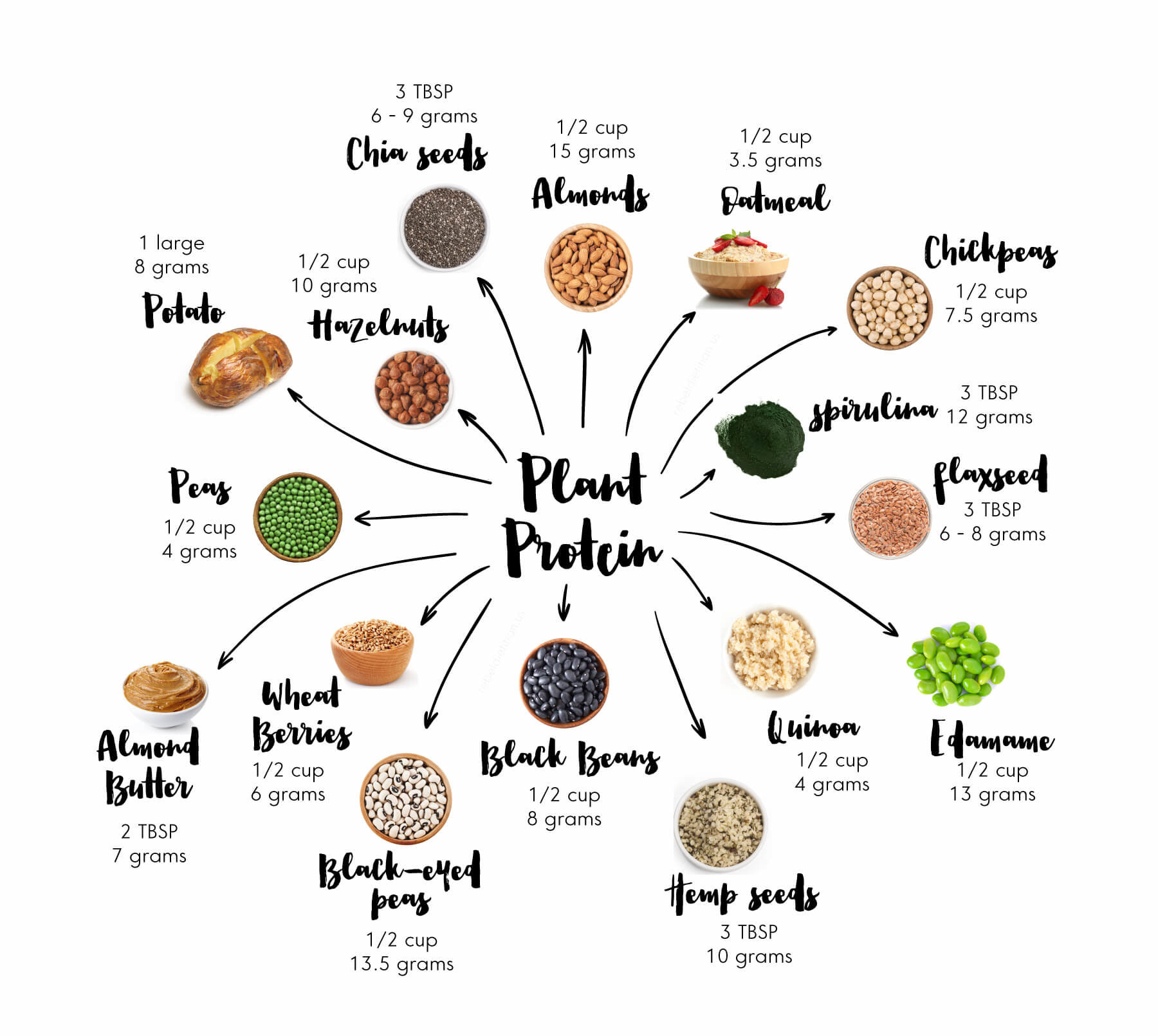 Top tips for winter training? Wrap up and get outside in all types of weather! A blast of fresh air each day is important, and I get it from walking the dogs.
You love snapchat and social media, you are so open on it, is there anything you wouldn't post? The perception is probably that I post everything, but I'm very careful about keeping a large part of my life and my marriage private, You will rarely see Wes or my family on my Snapchat and I mainly keep it to fashion, beauty, food, fitness, travel and the dogs, of course!
Do you find that Snapchat is a great way to let your fans into your life? It's a brilliant way to show people behind the scenes and to let followers know what you're up to. I have a lot of fun with it!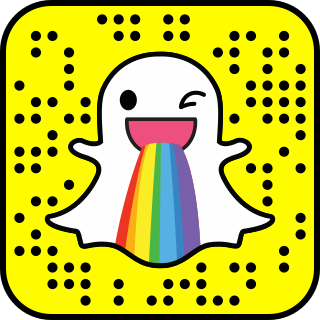 How is your fab dad? Is he gigging at the moment?
My dad is kicking off his
'A Better World' European tour
in April this year, starting in Killarney and then playing the Bord Gais Energy Theatre on April 16th. You'll find me at the front bopping away! I love going to his shows, which are usually 3 hours long and full of energy and a lot of laughs.