Good morning you lovely lot!!
So today's recipe is a little bit different….
With Ireland's May 22nd Marriage Equality Referendum just a few weeks away, I've been voicing my support for the YES vote as much as possible. So why not also do it through one of my favourite things… food!! More specifically, through this healthy and delicious Yes Equality Rainbow Smoothie 🙂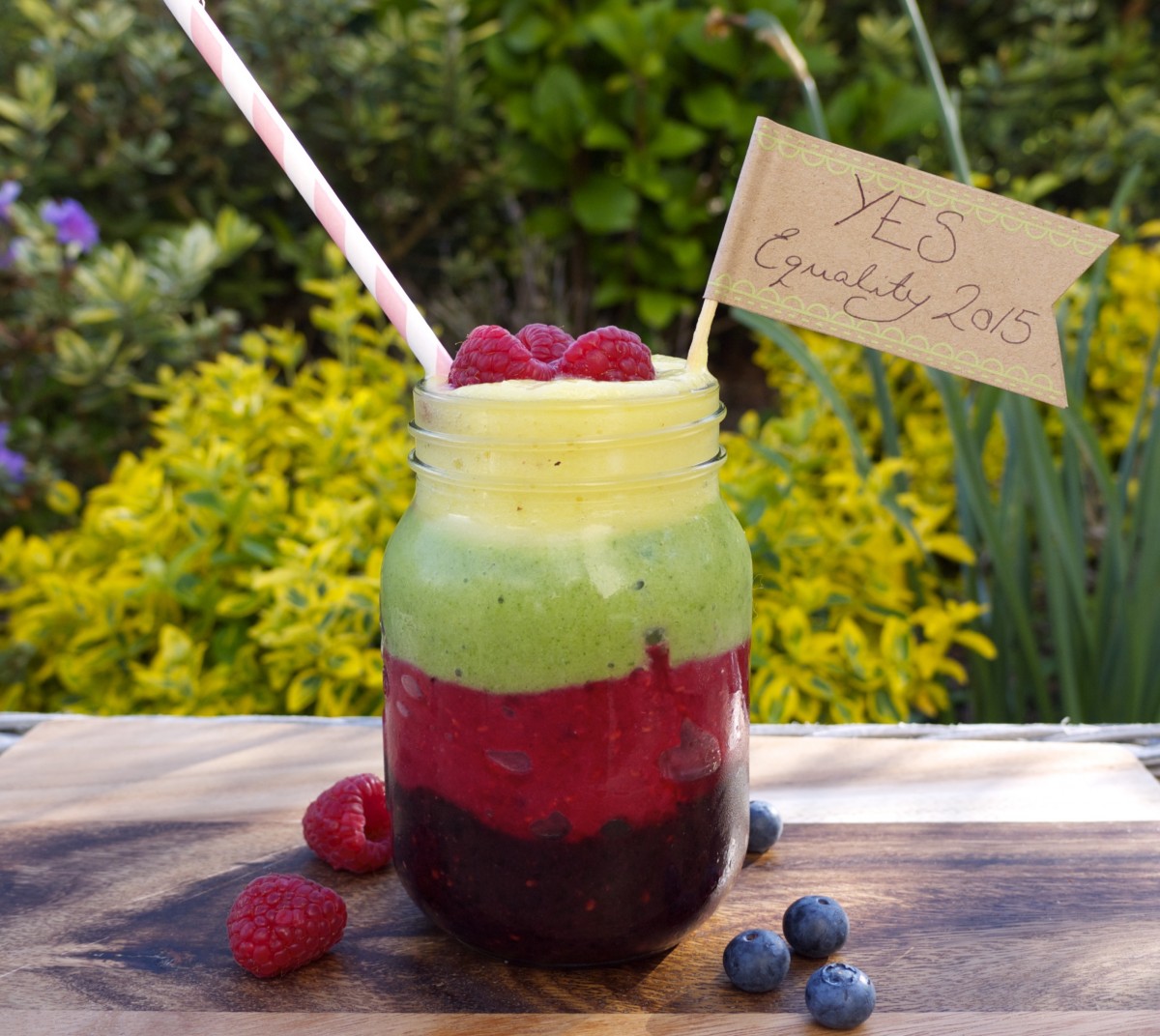 Like so many other people, it's of the utmost importance to me that Ireland votes Yes for marriage equality next month. Everybody deserves to be happy, and I don't believe that the decision to marry should be anybody else's but theirs.
I got married almost a year ago and wish we'd done it years ago!! It's pretty awesome to be able to hang out with your best friend all day and for it to be recognised by law 🙂
I have plenty of friends in same-sex relationships, and all I want is to see them able to stand up in front of their friends and family, as we did, and show the world that they're committing to their partner for life.
It's also about progress for Ireland and full acceptance of everybody as equal humans, whatever their sexual orientation.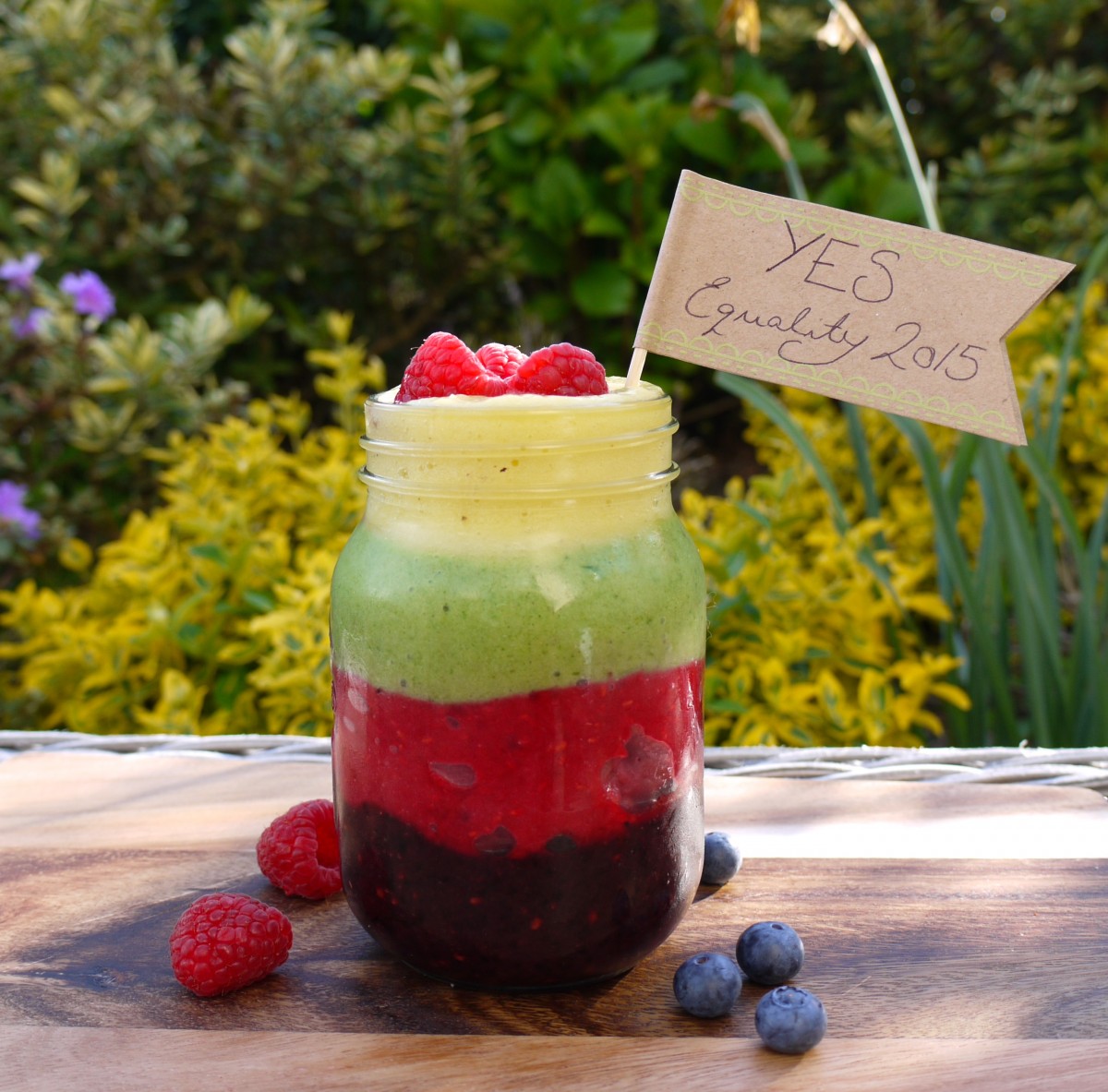 For this smoothie, I used blueberries, blackberries, raspberries, banana, grapes, pineapple, spinach and pineapple!
Berries are like nature's candy, presented in a nutritionally perfect package. They're so full of goodness thanks to their high levels of antioxidants and vitamin C, that a cup a day can really help to keep sniffles and flues at bay, while protecting our skin from premature ageing. They also taste delicious, especially when frozen and blended as in this smoothie.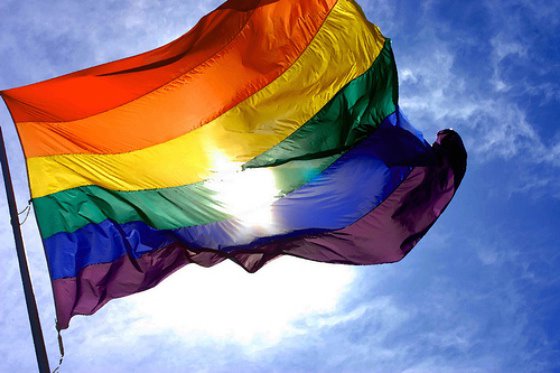 I would love to know if you make this smoothie and enjoy it, so don't forget to tag #RosannaDavisonNutrition on Instagram or Twitter and like me on Facebook

YES Equality Rainbow Smoothie
2015-04-29 19:07:34
Serves 1
A tasty and nutritious way to show your support for marriage equality in Ireland!
For the bottom layer
125g frozen blueberries
60g blackberries, fresh or frozen
For the pink layer
125g frozen raspberries
1 tsp vanilla extract
Splash of unsweetened almond milk, to blend
For the green layer
1 ripe banana, peeled, cut into chunks and frozen
1 handful green grapes
1 handful baby spinach
For the yellow layer
80g (1/2 cup) fresh pineapple chunks
Squeeze of lime
Fresh raspberries, to serve
For the bottom layer
Blend the berries together in a blender until smooth and thick.
Spoon into the bottom of a jar or glass and place in the freezer while you prepare the next layer.
For the pink layer
Blend the raspberries with the vanilla extract, using a splash of almond milk until it becomes smooth.
Spoon it onto the bottom layer of the smoothie and place back in the freezer.
For the green layer
Blend the banana, grapes and spinach until smooth. Add a splash of almond milk to help blend, if needed.
Pour it onto the pink layer and replace in the freezer to set.
For the yellow layer
Blend the pineapple with a squeeze of lime.
Pour it onto the green layer and place in the freezer to set for 10-15 minutes.
Garnish with raspberries and serve chilled.
Rosanna Davison Nutrition https://www.rosannadavisonnutrition.com/