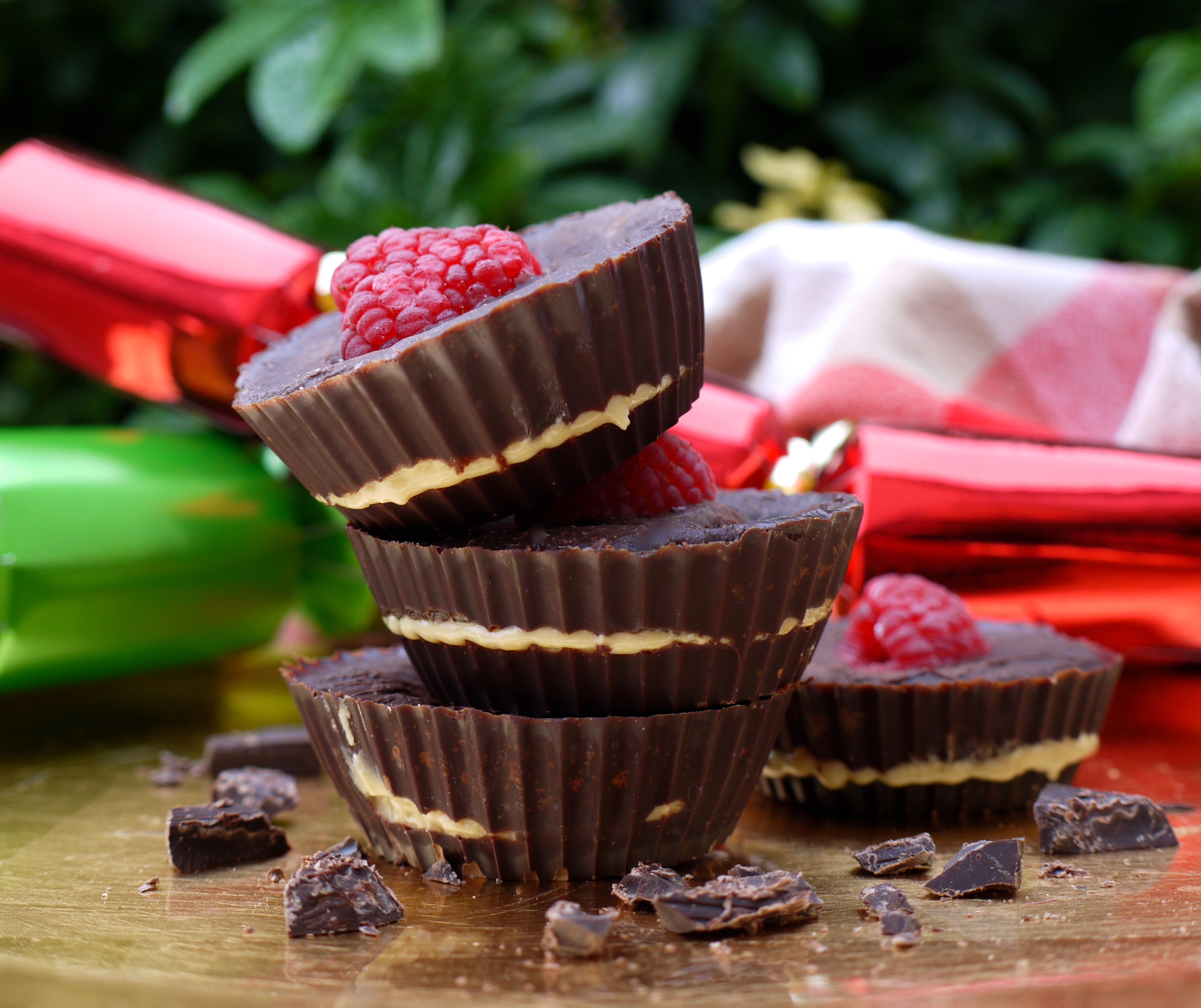 Christmas means a lot of things… Santa, giving and receiving gifts, friends, family, food, fun… and chocolate! It's definitely the time of year for indulging a little bit more. But since these chocolate cups are free from refined sugar, they can be enjoyed guilt-free.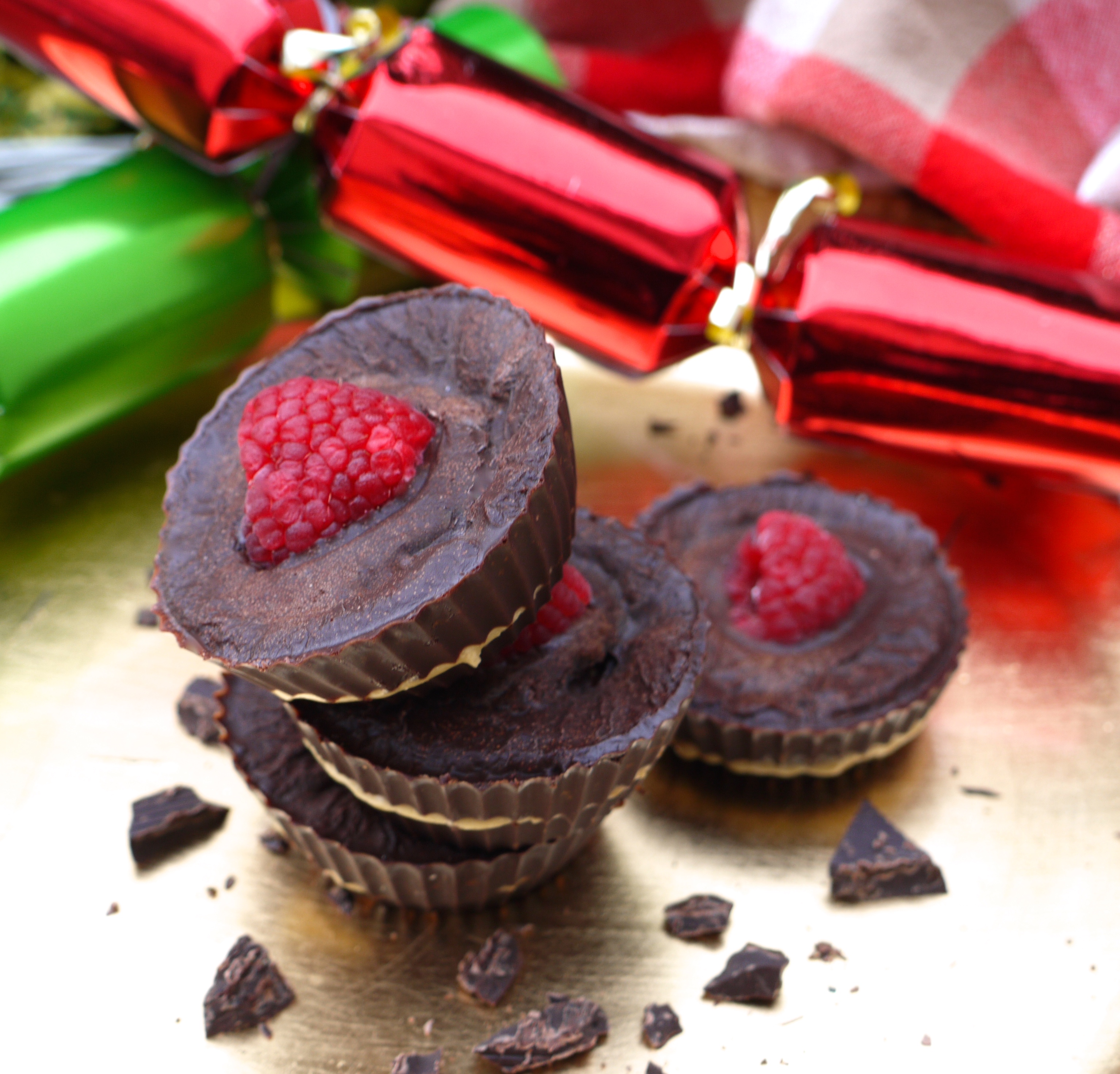 The most heavenly Christmas treat for all chocolate lovers, these simple cashew butter cups are just about as good as any sweet snack gets. Smooth, rich and melt-in-the-mouth delicious.
Make them for a sweet treat on Christmas Day and store them in the fridge until you're ready to enjoy them.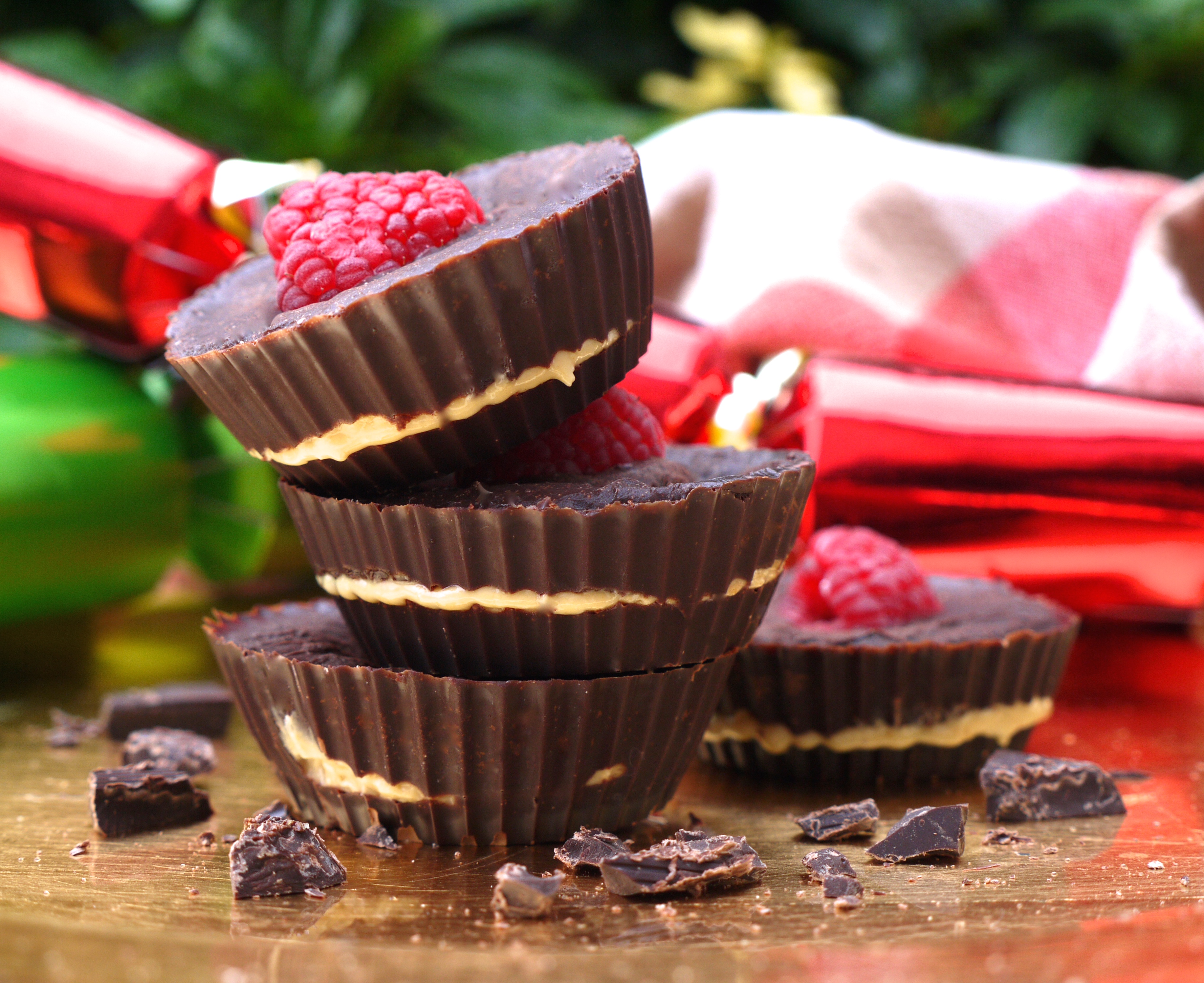 Let me know if you give these Cashew and Raspberry Chocolate Cups a go and I love to see all your creations on social media! Simply tag #RosannaDavisonNutrition on Instagram or Twitter or come on over to my Facebook to say hello 🙂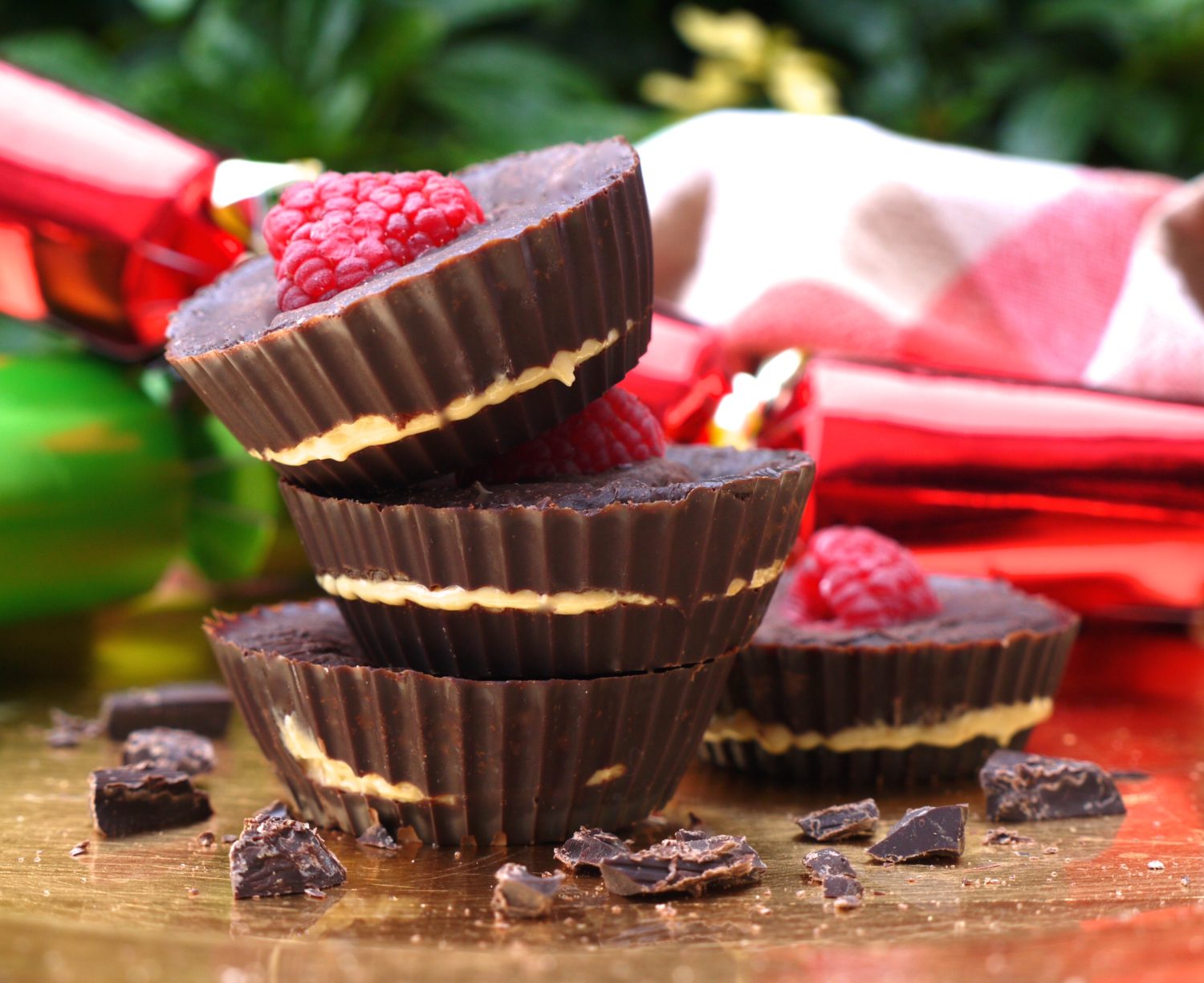 Cashew and Raspberry Chocolate Cups
2016-12-17 16:00:19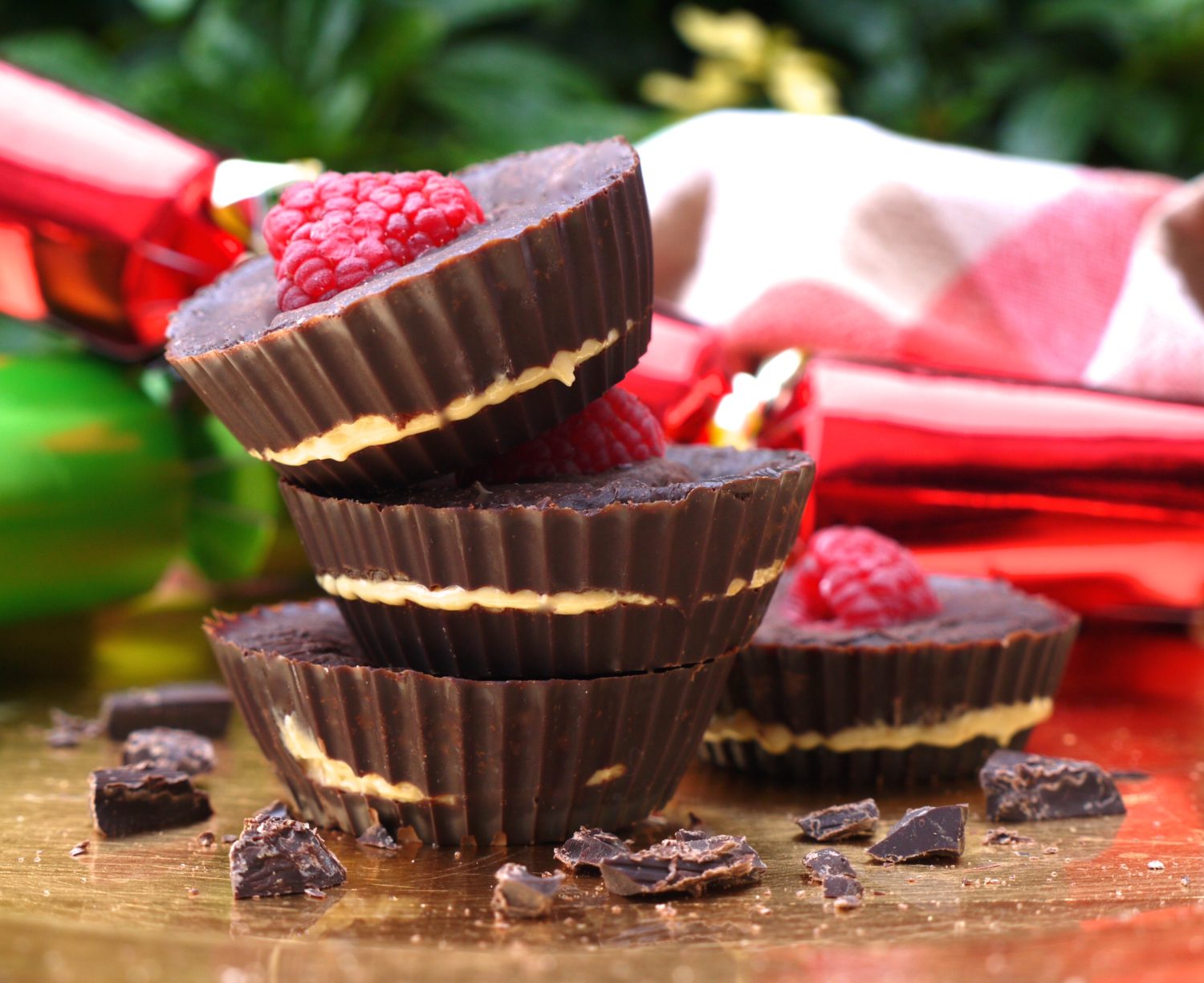 Simple and fun to make, these delicious chocolate cups are the perfect treat to satisfy a sweet tooth. made from whole food ingredients, they're free from refined sugar. Per cup: 112 calories, 2g protein, 6.5g carbs. 9.3g fat
For the chocolate cup
110g virgin coconut oil, melted
45g raw cacao powder or unsweetened dark cocoa powder
105g pure maple syrup
For the Cashew Butter Filling
125g smooth creamy cashew butter
1 tsp vanilla extract or vanilla powder
Fresh raspberries, to serve
Instructions
Lay out small cupcake cases on a large tray.
In a small bowl, combine the melted coconut oil and cacao powder until smooth, then stir in the syrup until a smooth chocolate sauce forms. In a separate bowl, mix together the cashew butter and vanilla.
Pour a thin layer of chocolate sauce into the bottom of each cupcake case. Place in the freezer for 10-15 minutes to set, then remove from the freezer and divide the nut butter into each.
Pour the remaining cacao mixture on top and place back into the freezer to set for 30 minutes. After 10-15 minutes, pop a raspberry on top of each cup and return them to the freezer.
Serve chilled and store in the fridge as these cups will melt quite quickly at room temperature.
Notes
Keep them in an airtight container in the fridge for up to a week.
Rosanna Davison Nutrition https://www.rosannadavisonnutrition.com/