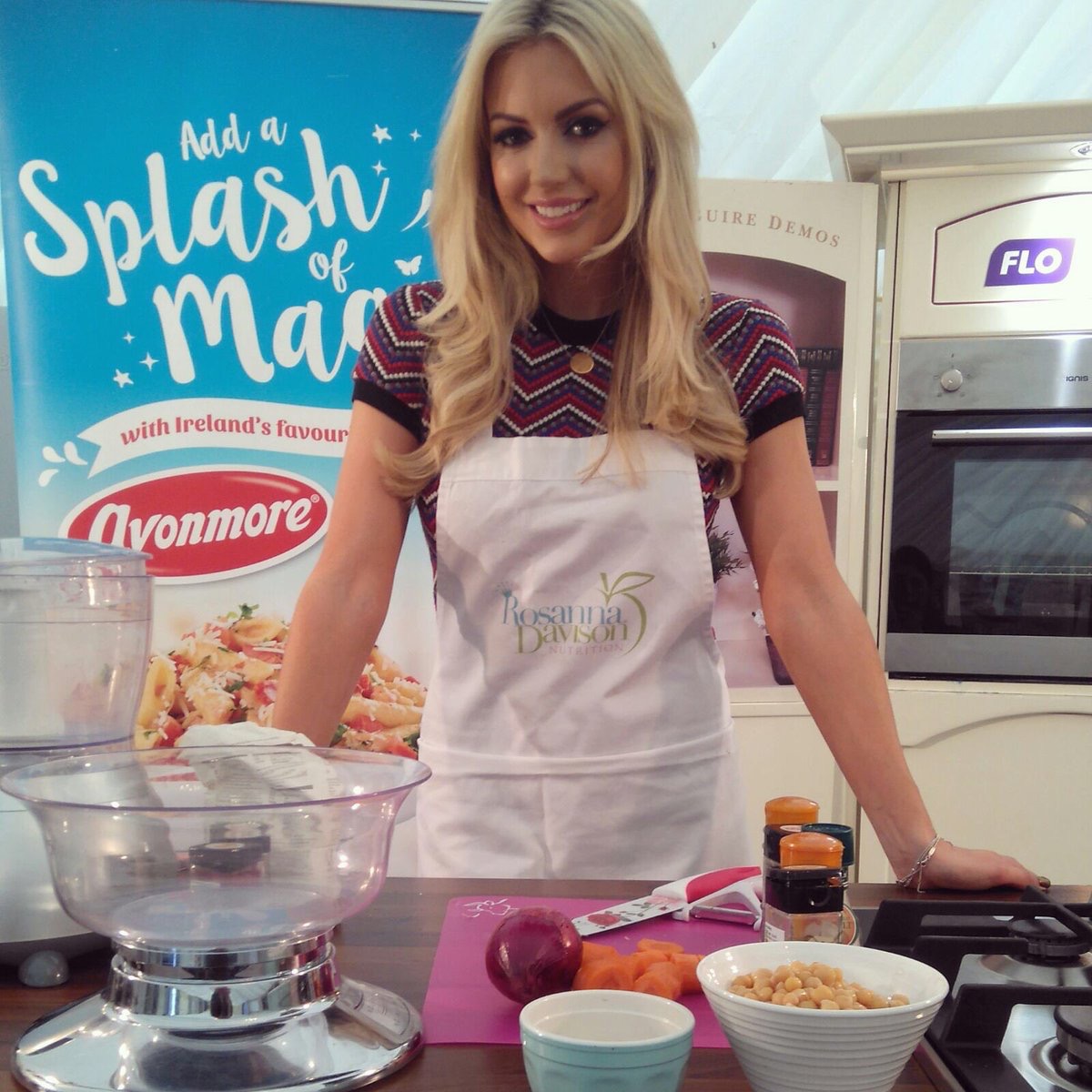 I woke up bright and early yesterday morning to hit to road to Kilkenny, for the Savour Kilkenny Festival of Food.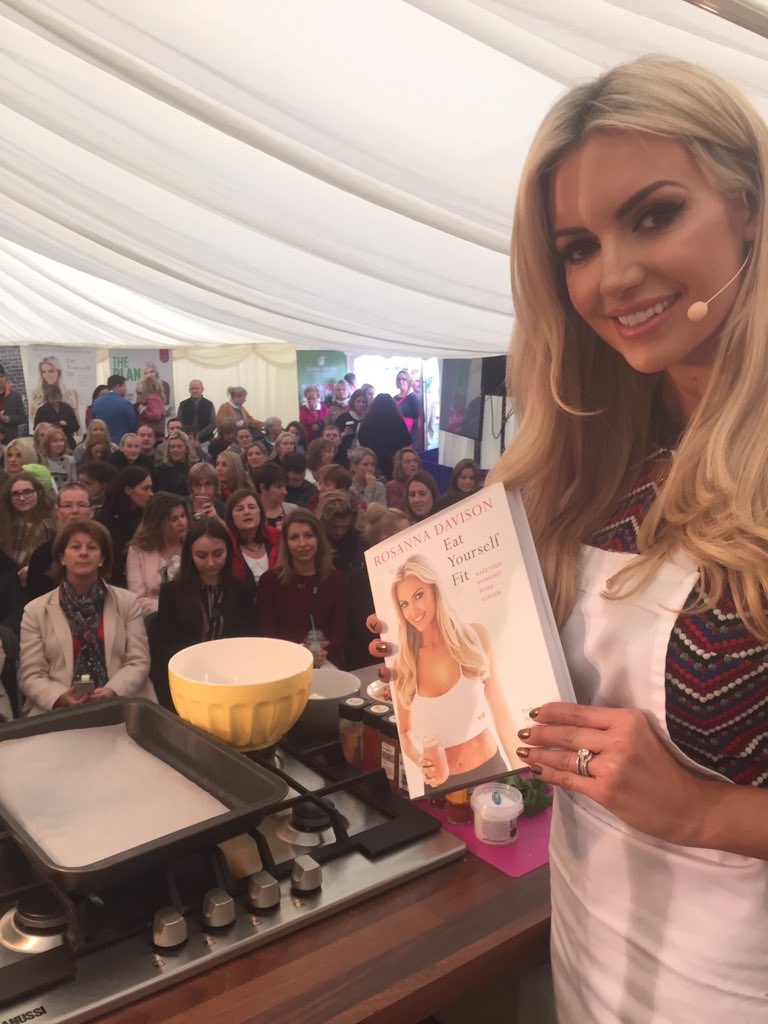 Celebrating its 10th birthday this year, Savour is expected to attract over 30,000 visitors across the weekend, and I was delighted to have been asked to do a one-hour cookery demo yesterday, featuring four popular recipes from Eat Yourself Fit.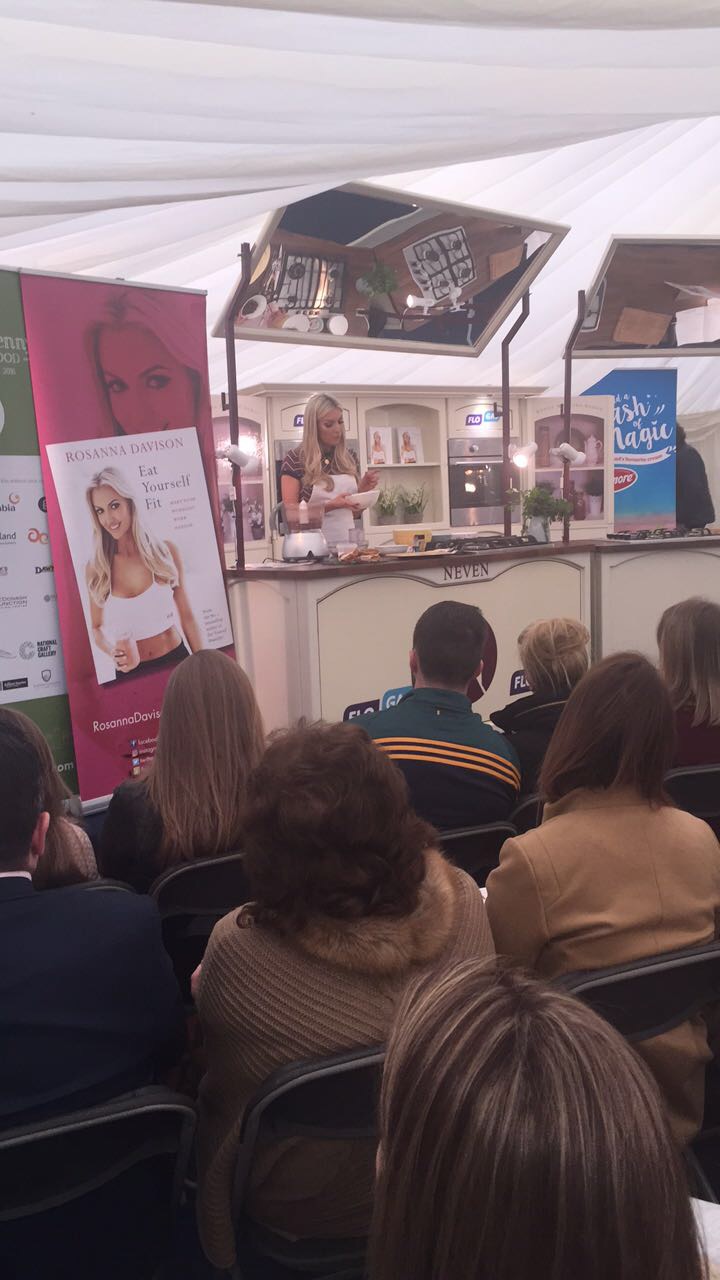 I was amazed at the enormous turnout in the food demo tent, with people squeezed in across the back of the room without seats. It was incredible to have that level of interest and support… thank you to everyone for coming! The audience was in great spirits too, and I thoroughly enjoyed talking them through my recipes, as well as my passion for nutrition, healthy living and good food.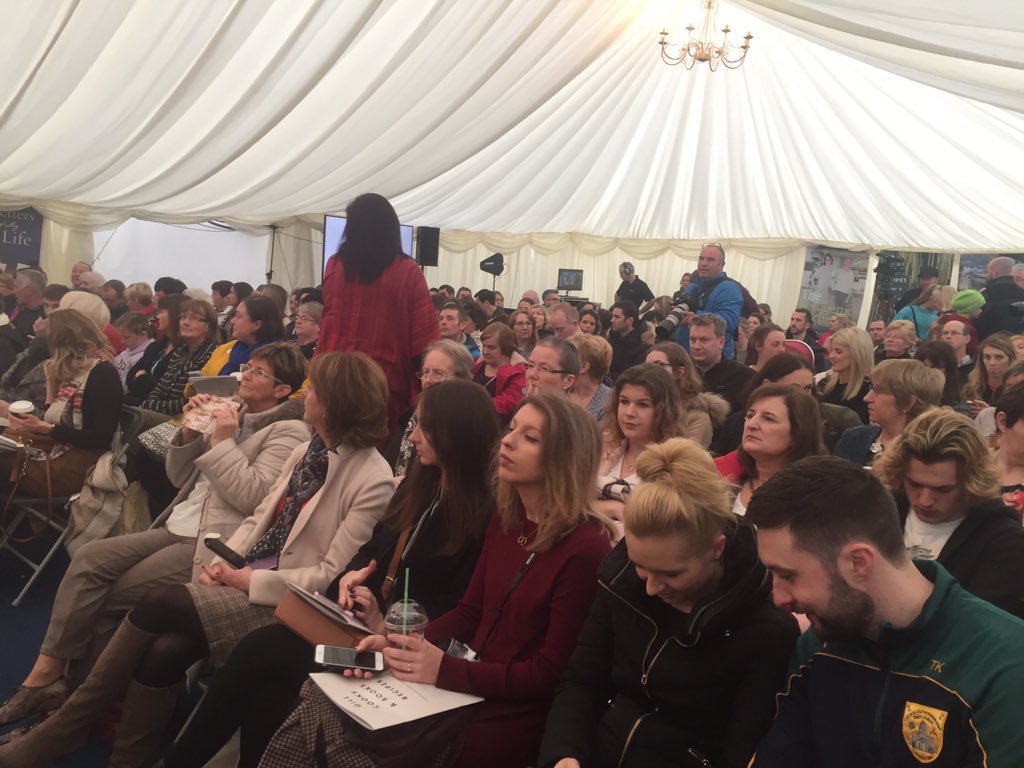 After the demo, I moved to the Stonehouse Books pop-up café adjacent to the food tent, to meet guests at the event and sign copies of both Eat Yourself Beautiful and Eat Yourself Fit.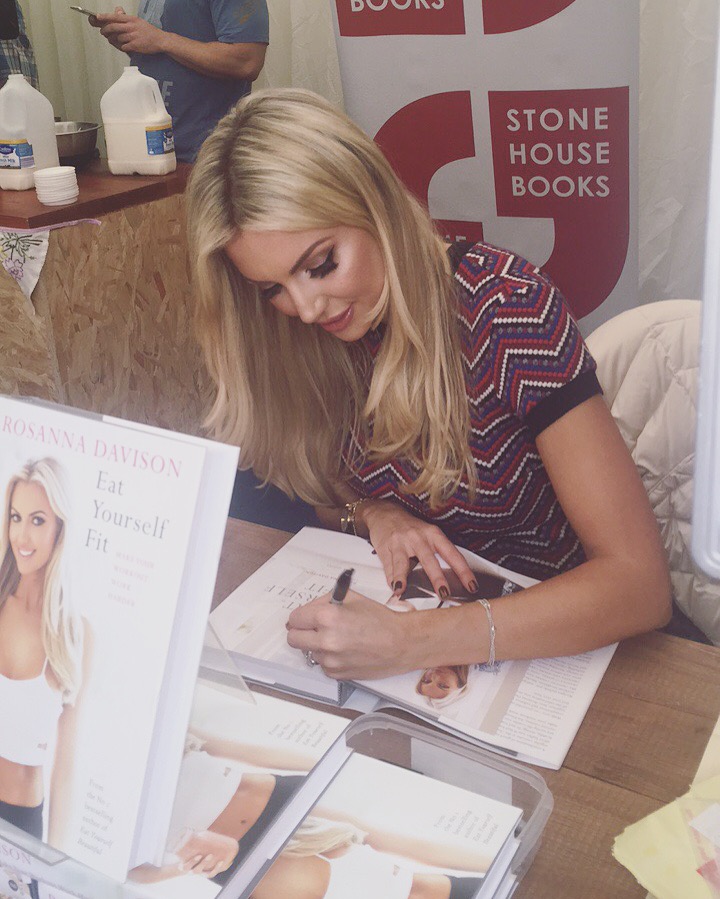 The first dish I made yesterday morning was my Eat Yourself Fit Smoky Falafel Burgers. I love the tastiness and simplicity of this recipe. The burgers go particularly well with my Sun-Dried Tomato and Basil Hummus, which I whipped up afterwards to accompany the burgers in these BFree toasted pitta breads.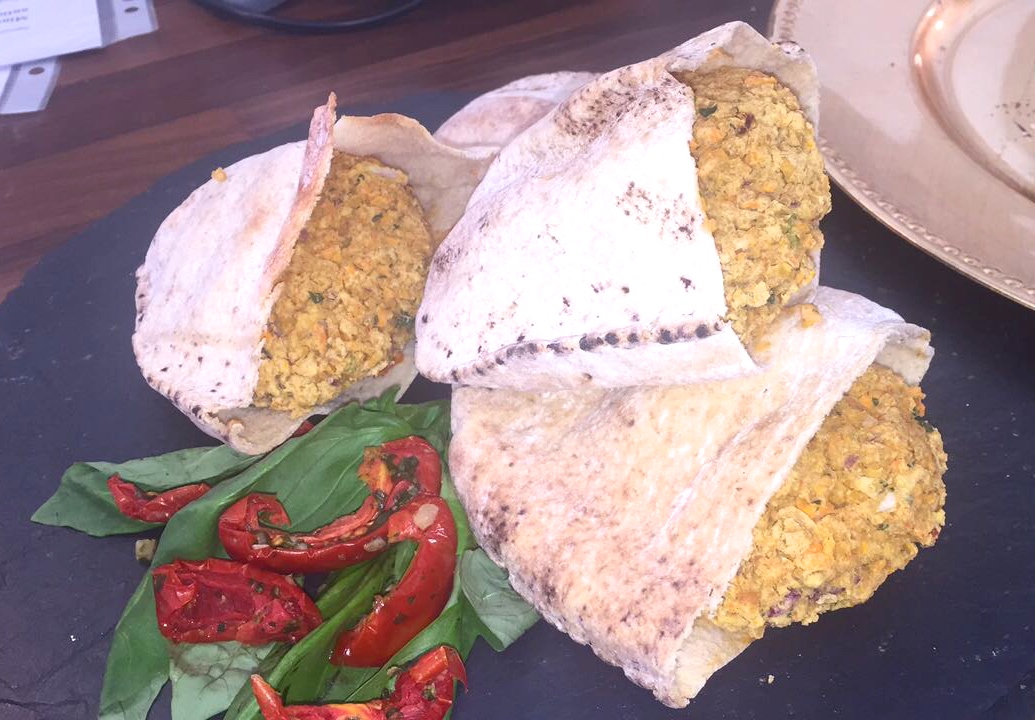 After the burgers, it was time for a sweet treat! I whipped up these utterly delicious Chocolate Brownie Superfood Amazeballs, which feature nourishing ingredients including unsweetened dark chocolate chips, almonds, dates and cacao powder. Also from Eat Yourself Fit, they make the perfect post-dinner treat when you fancy a little taste of something sweet that won't play havoc with your blood sugar levels.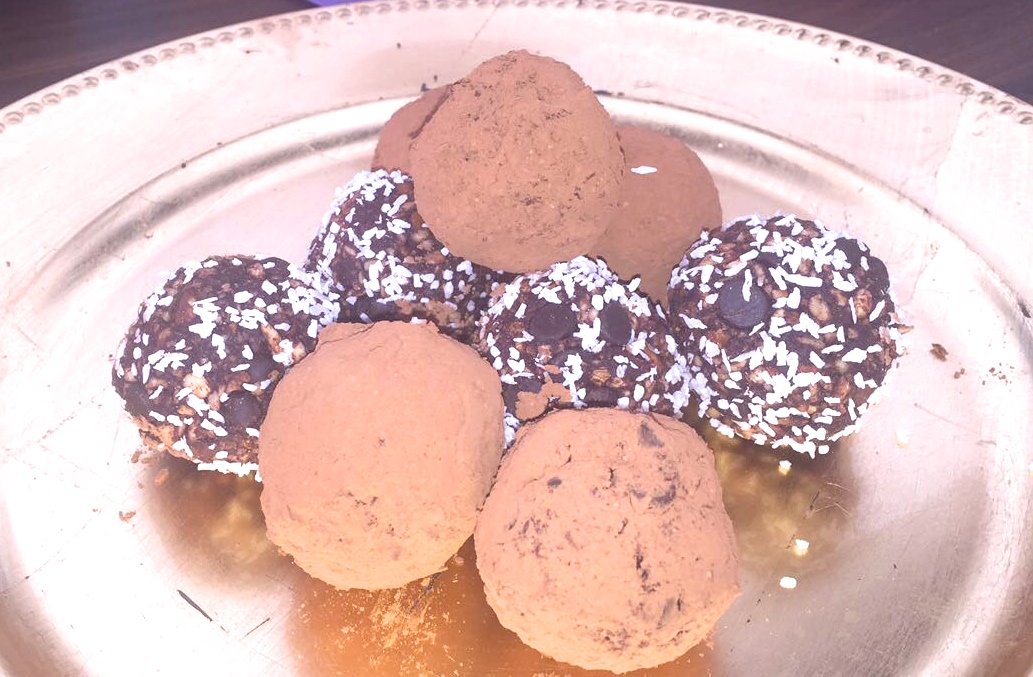 My final recipe of the demo was the Mint Chocolate Chip Thickshake. I love this creamy smoothie, which tastes far more naughty than it really is!
Mint and chocolate chips are a match made in foodie heaven. This rich, creamy shake delivers a zingy blast of fresh mint and plenty of crunchy chocolate chips. Being full of guilt-free, healthy and nourishing ingredients makes it taste even sweeter.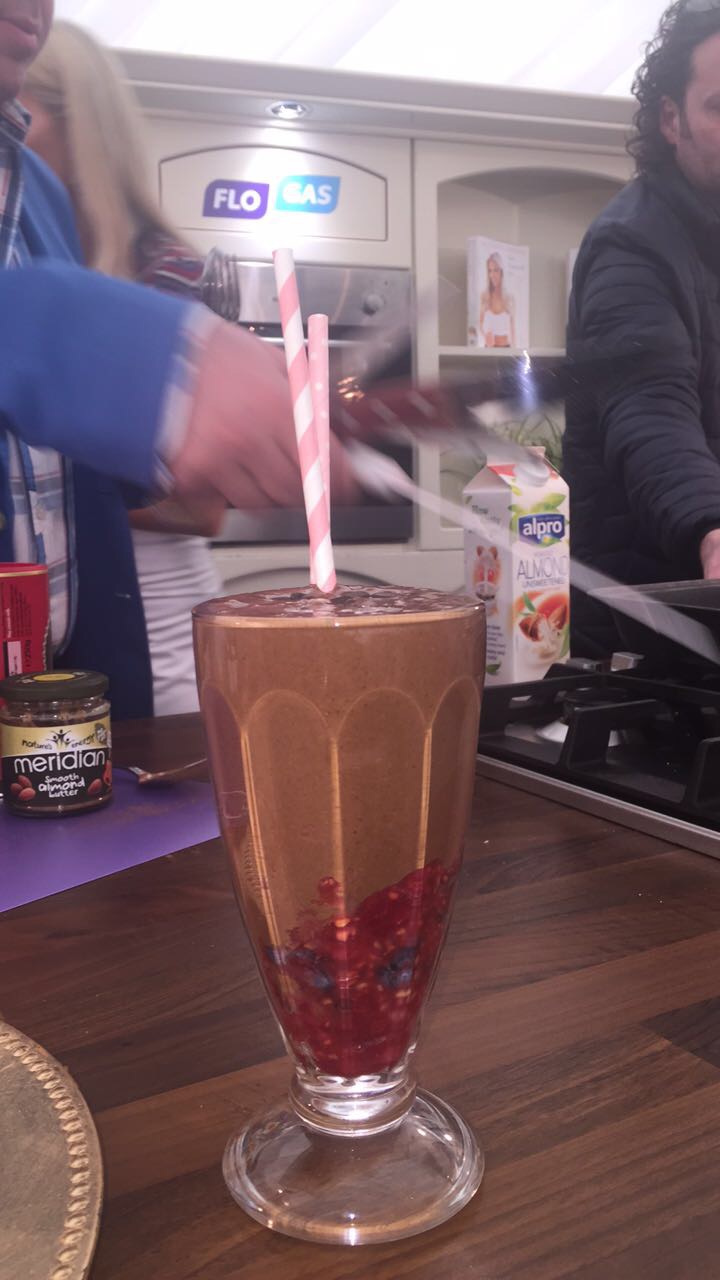 I would love to know if you get a chance to make this Mint Chocolate Chip Thickshake! Simply tag #RosannaDavisonNutrition on Instagram or Twitter or come on over to my Facebook to say hello 🙂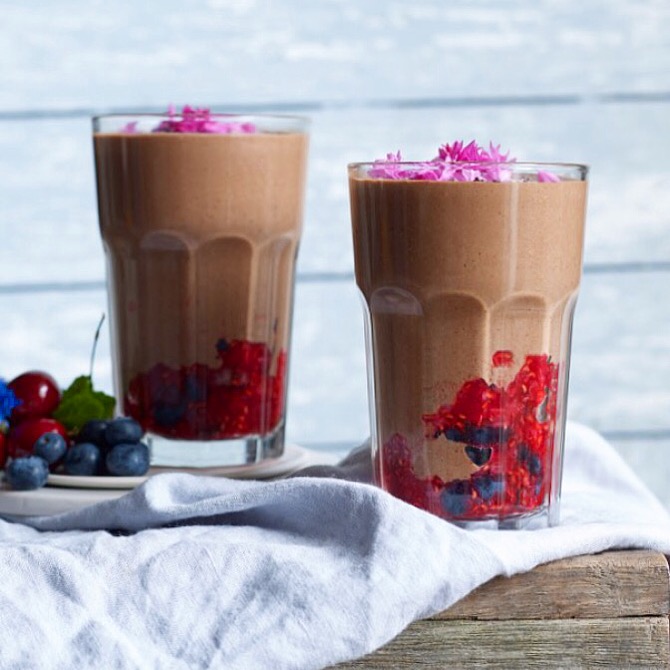 Mint Chocolate Chip Thickshake
2016-10-31 12:02:05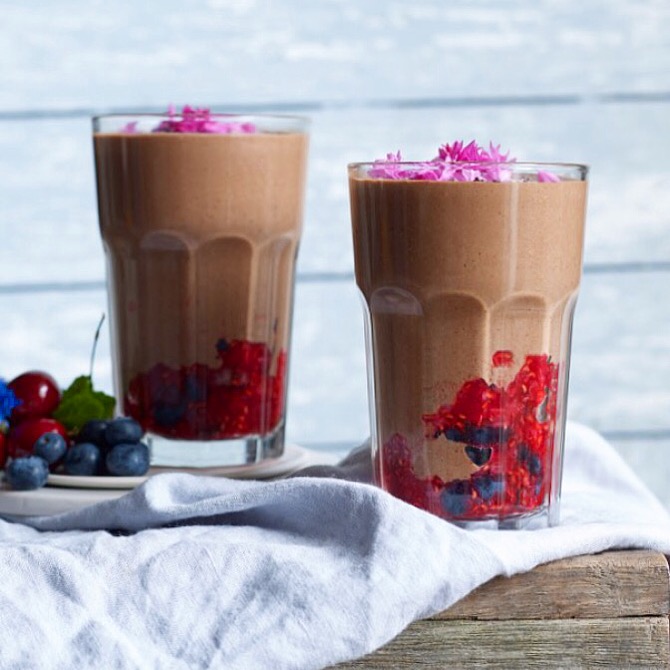 Serves 1
A rich, thick, chocolatey milkshake-style smoothie packed with antioxidants, healthy fats, fibre and whole foods. Per serving (Sweetened with Stevia): 293 calories, 8.4g protein, 40.3g carbs, 13.4g fat
Ingredients
250ml unsweetened almond milk
1 ripe banana, peeled, cut into chunks and frozen for at least 2 hours
2 tbsp raw cacao powder or Cadburys Bournville cocoa powder
2 tsp smooth or crunchy almond butter
1 tbsp ground flaxseed
1 small handful fresh mint leaves or 1/2 tsp pure peppermint extract
2 pitted Medjool dates or 1 tbsp pure maple syrup or honey or 4-5 drops liquid Stevia, to sweeten (optional)
1 tsp cacao nibs or unsweetened dark chocolate chips, fresh mint leaves and berries, to serve
Instructions
Place all ingredients in a blender and combine until smooth and creamy.
Taste and add more sweetener, if necessary.
Serve chilled, topped with cacao nibs or chocolate chips, mint leaves and berries.
Notes
Any leftovers can be stored in an airtight container in the fridge for up to 2 days.
Rosanna Davison Nutrition https://www.rosannadavisonnutrition.com/