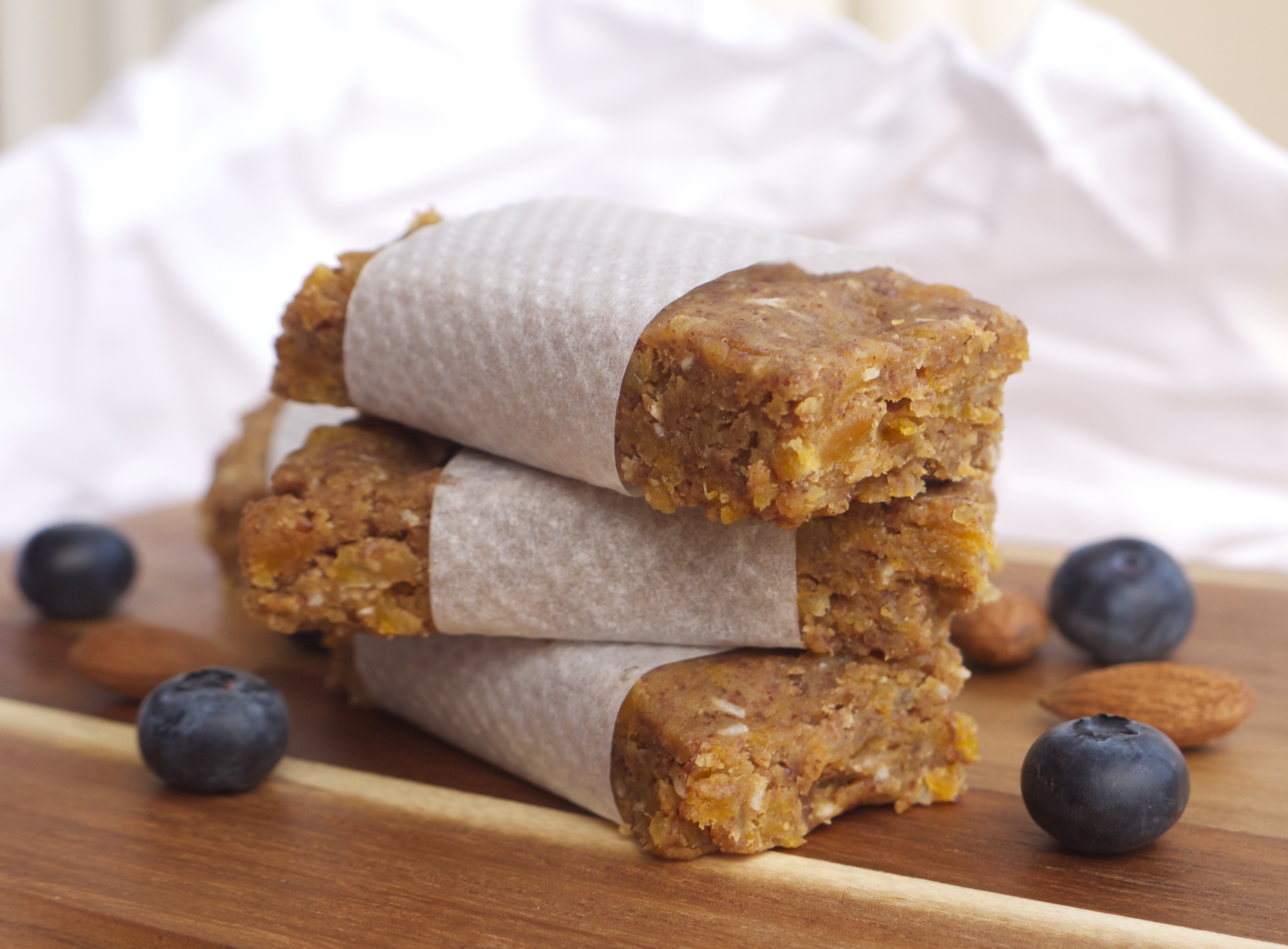 One of my favourite snacks to make is energy bars, because they're so handy to keep in the fridge for when the munchies hit. If they actually last long enough, that is!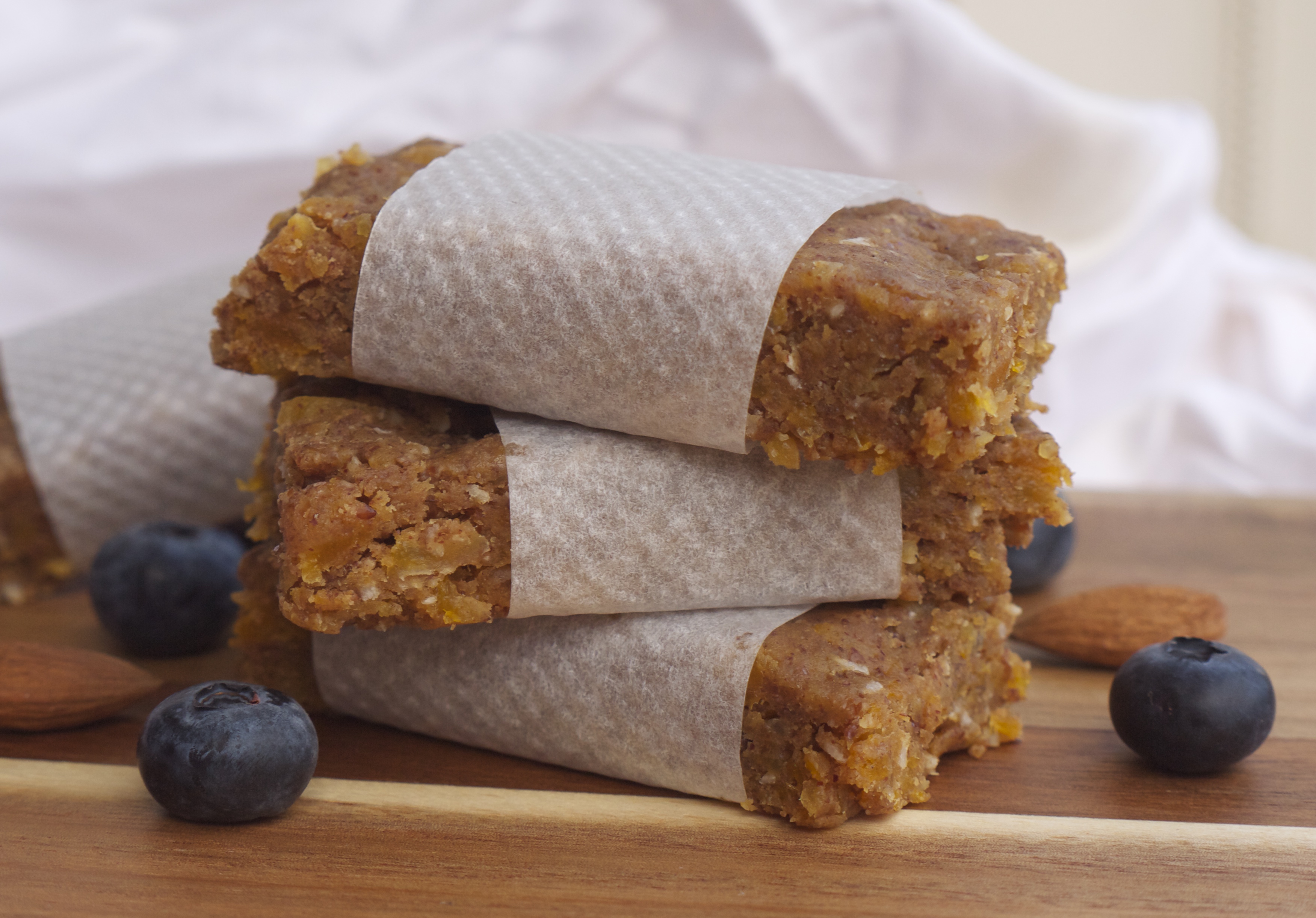 These Apricot and Almond Energy Bars started off as just a quick experiment as I was planning on making protein balls, but they ended up working so well that I decided they definitely deserved an entire blog post to themselves…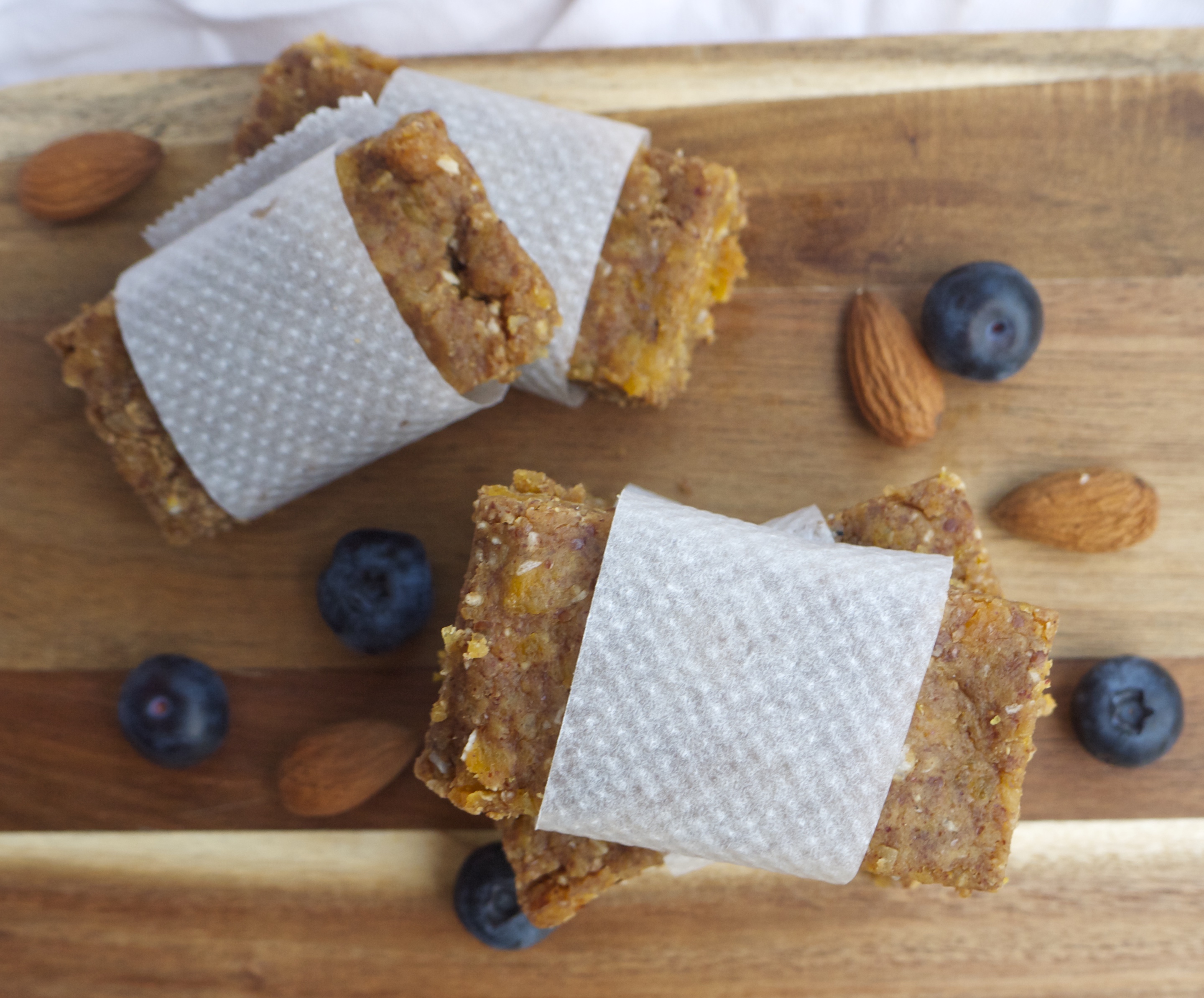 I love the taste combo of almond and apricots, with a little vanilla thrown in for added yum factor. But what's even better about these bars, is their energy-boosting power.
Apricots are a decent source of iron, with over 3g of iron in each of these bars. As you probably already know, iron is incredibly important for supporting everyday energy levels, and even more so for women. As I'm pretty active, I take care to eat plenty of iron-rich foods everyday to keep my energy levels up and prevent anaemia.
As I popped in a couple of scoops of Sunwarrior protein powder, they contain all of the essential amino acids to support growth, repair and the production of enzymes, hormones and antibodies, amongst many other functions in the body. AND they're packed with potassium, magnesium, zinc, copper, omega-3 fat and fibre, without any refined sugar. Pretty good going for a simple little homemade bar 🙂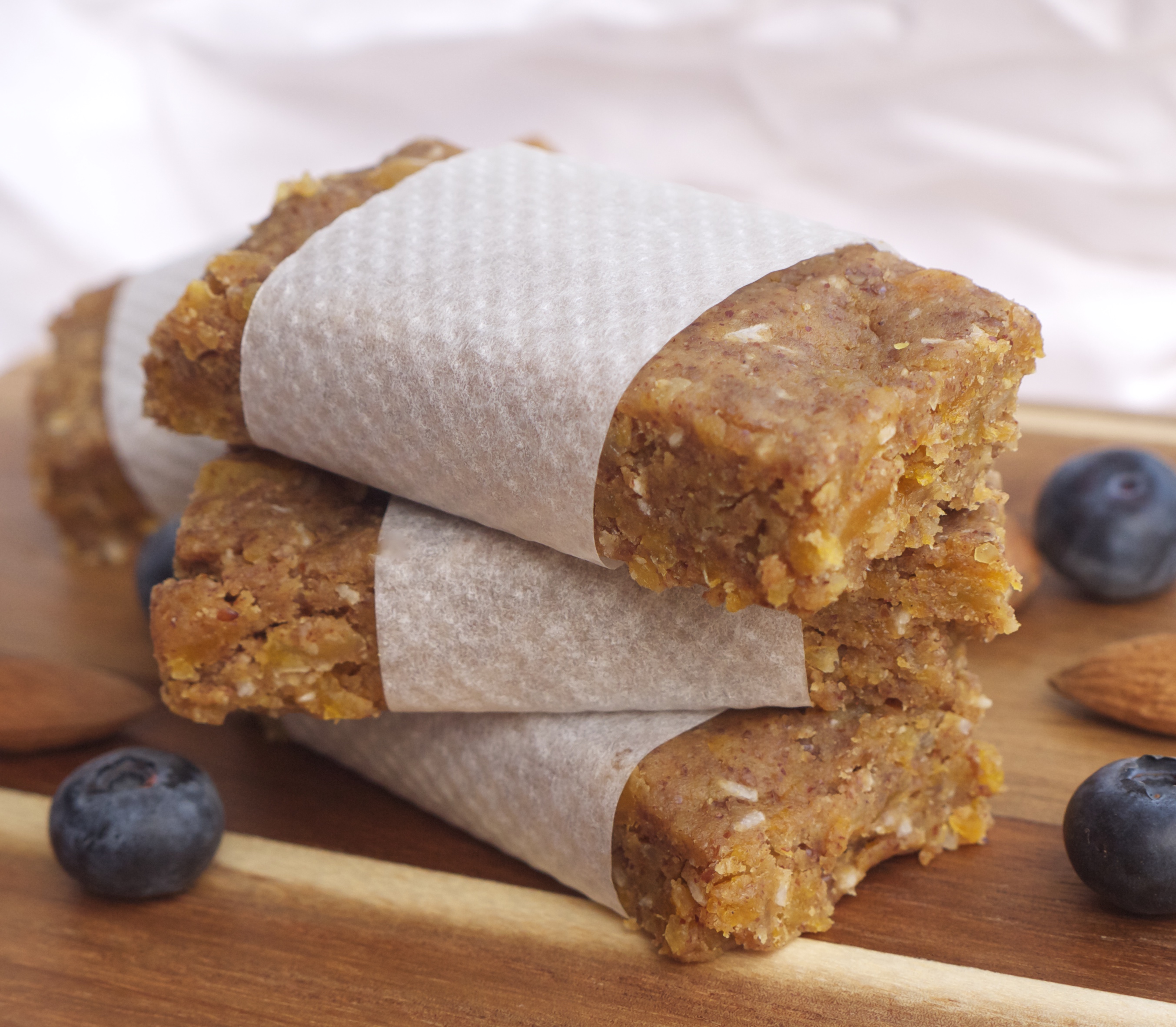 I would love to know if you get a chance to make these Apricot and Almond Energy Bars! Simply tag #RosannaDavisonNutrition on Instagram or Twitter or come on over to my Facebook to say hello 🙂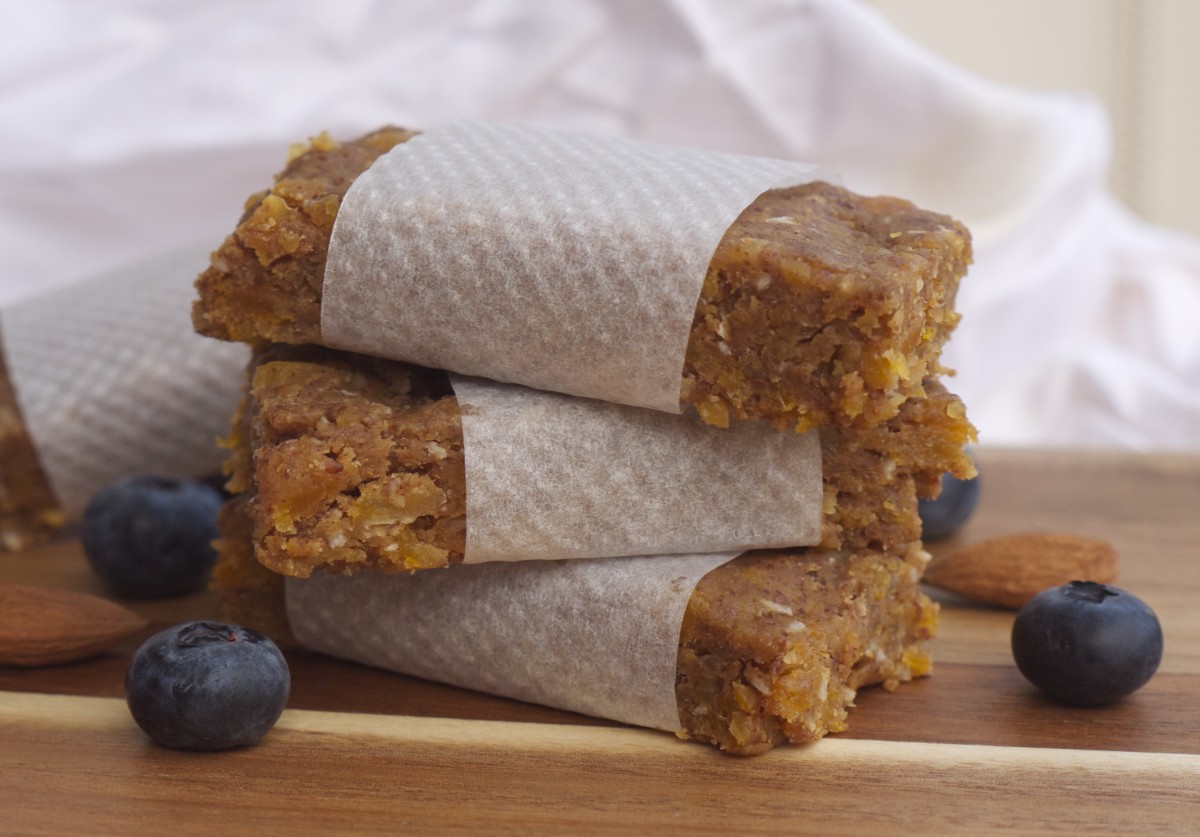 Apricot and Almond Energy Bars
2016-04-01 13:09:35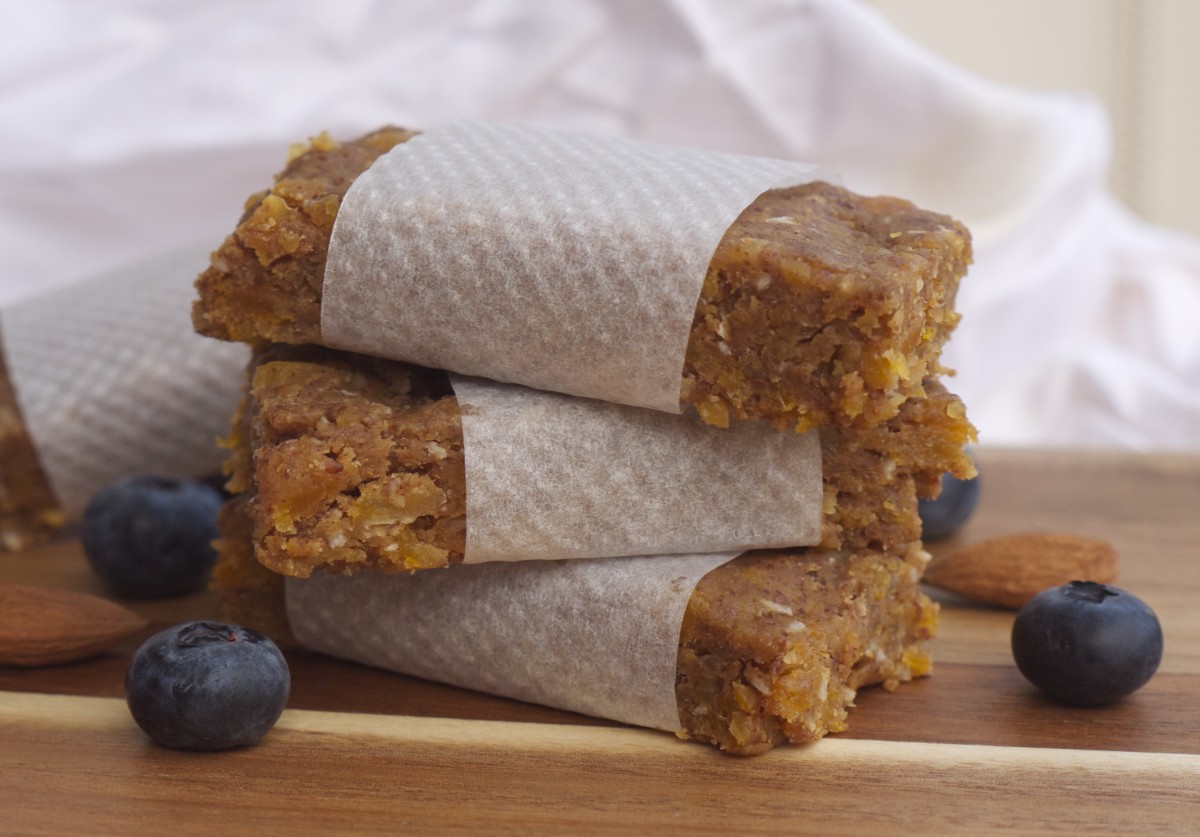 Simple, healthy and delicious protein bars, packed with protein and fibre. Designed to boost flagging energy levels and brilliant to keep in the fridge for a pre or post-workout snack. Nutrition Information Per Bar: 158 calories, 8g protein, 24g carbs, 4.1g fibre
Ingredients
2 scoops of Vanilla Sunwarrior, or your favourite protein powder
2 tbsp smooth almond butter, or your favourite nut/seed butter
2 tbsp ground flaxseed
25 dried apricots (I used soft semi-dried ones, to make it easier for my food processor. If yours are harder, soak them in hot water for 15-20 minutes to soften)
2 tsp vanilla extract or vanilla powder
6 tbsp unsweetened almond milk or your favourite plant milk
Instructions
Place all ingredients into a food processor, and process until a thick, sticky dough forms. If it's too dry, add a little more milk and if it's too sticky, add more flaxseed or protein powder. It should stick together well between your fingers.
Press the mixture down into a baking tray or tin lined with greaseproof paper, and ensure the top is smooth and even.
Place it in the fridge for 20-30 minutes to allow the mixture to set, then slice it into bars and serve.
Notes
The bars can be stored in an airtight container in the fridge for 3-4 days.
Rosanna Davison Nutrition https://www.rosannadavisonnutrition.com/