Hello hello!
I spoke a couple of weeks ago about how much I like the H&M lip glosses for their price, colours and value for money. Based on that, I popped in again today to the H&M on Dublin's South King Street, to check out their range of beauty products.
The first things I picked up were these two chunky lip glosses. While I like to spend a little bit more on foundation like the Estée Lauder Double Wear Light, I'm happy to buy inexpensive glosses as I seem to fly through them/lose them/leave them in various handbags! I love the girly pinks of these products – the one above is 'A Touch of Pink' and the one below is called 'Bubble Gum'.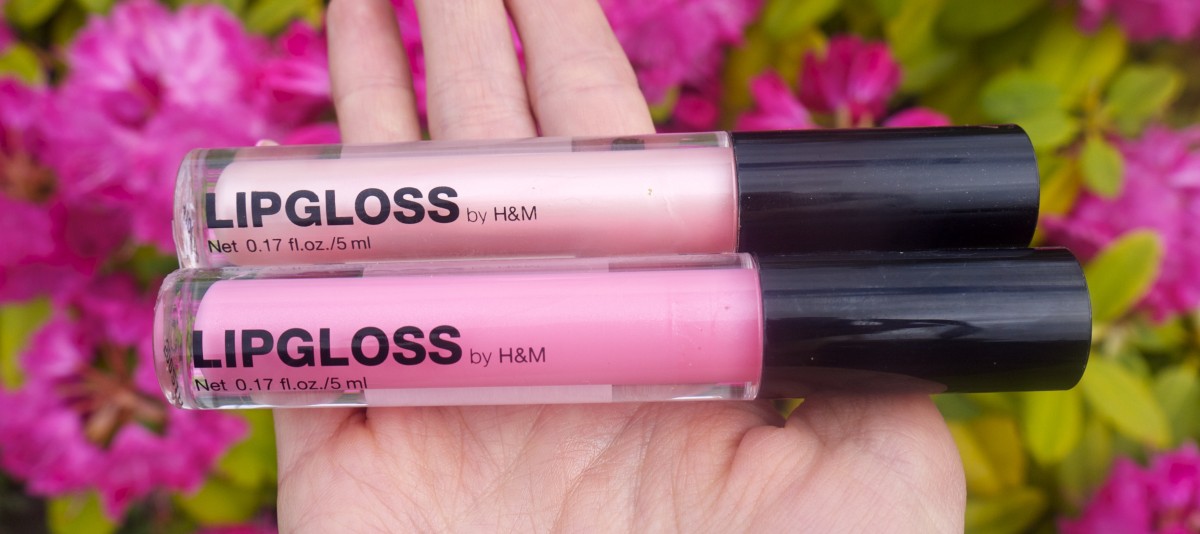 Both glosses are priced at €3.99 each, which I think is excellent value considering the size of the tube.
The applicator is soft felt, and the gloss goes on smoothly, isn't too sticky but stays on pretty well. They also feel moisturising and have a discreet fragrance.
Both colours are gorgeous for summer, with the paler pink leaving a subtle shimmer to catch the light, and the brighter shade leaving a punchier colour. Yet neither are too OTT and the colour can be built up in layers.
The next product I picked up was this double-ended foundation and blusher brush, which costs €3.99 from H&M. I love this idea for squeezing two brushes into one, making it perfect for handbags and weekend trips abroad. I used it this afternoon to apply foundation, and it went on smoothly, leaving no stray hairs. I followed it up with a sweep of bronzer using the blusher brush, which felt really soft and again, smoothed it across my cheeks and forehead. That's a winner for me!
Next was the H&M black liquid eyeliner, also competitively priced at €3.99. I've always been really fussy about my black eyeliners! They need to be black enough for plenty of definition when I draw a flick across my upper eyelid, shouldn't dry out and crumble but need to come off easily at nighttime. I've tried so many and always seem to go back to the Rimmel Exaggerate Liquid Eye Liner, €7.29 from Boots.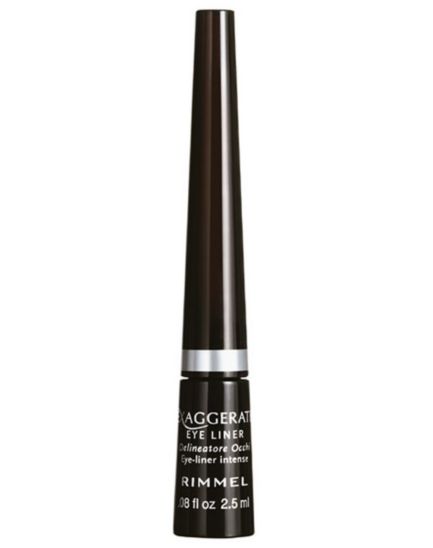 However, I was very impressed with H&M's version, which comes in a neat clutch bag-friendly tube, and has a fine applicator tip. It was easy to apply, really black and still looks fresh this evening…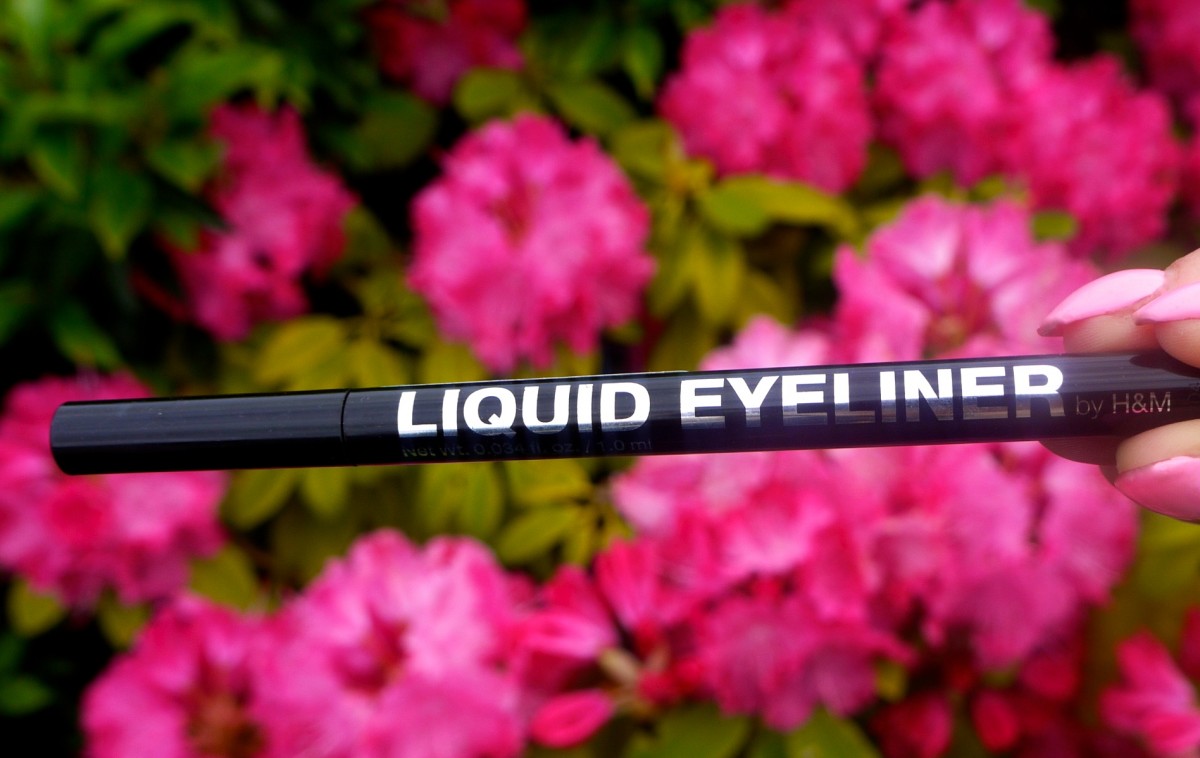 And at almost half the price of the Rimmel one, I might have just found myself a brand new favourite!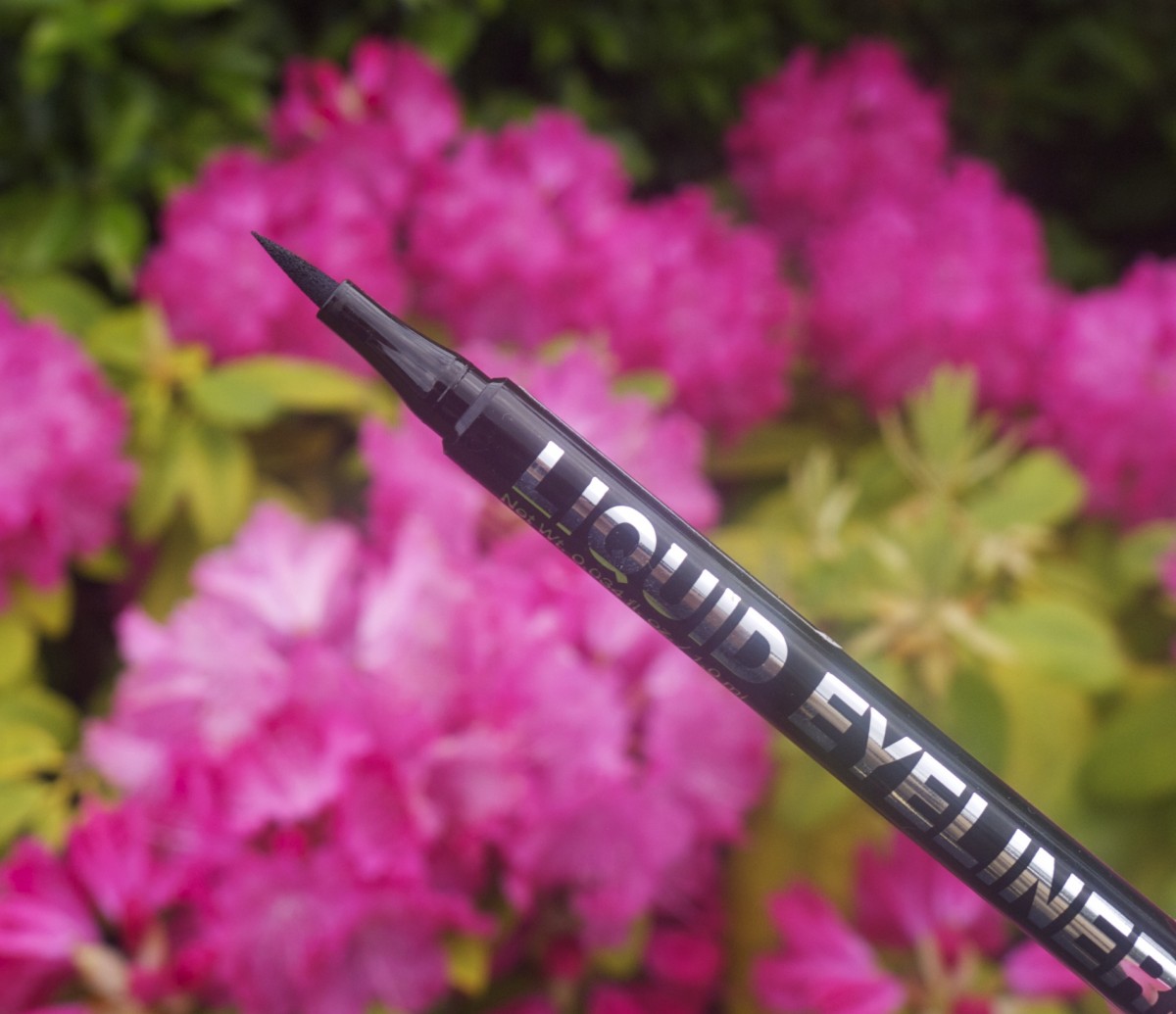 Have you got any great make-up tips or recent bargains? I'd love to hear them! Simply tag #RosannaDavisonNutrition on Instagram or Twitter or come on over to my Facebook to say hello