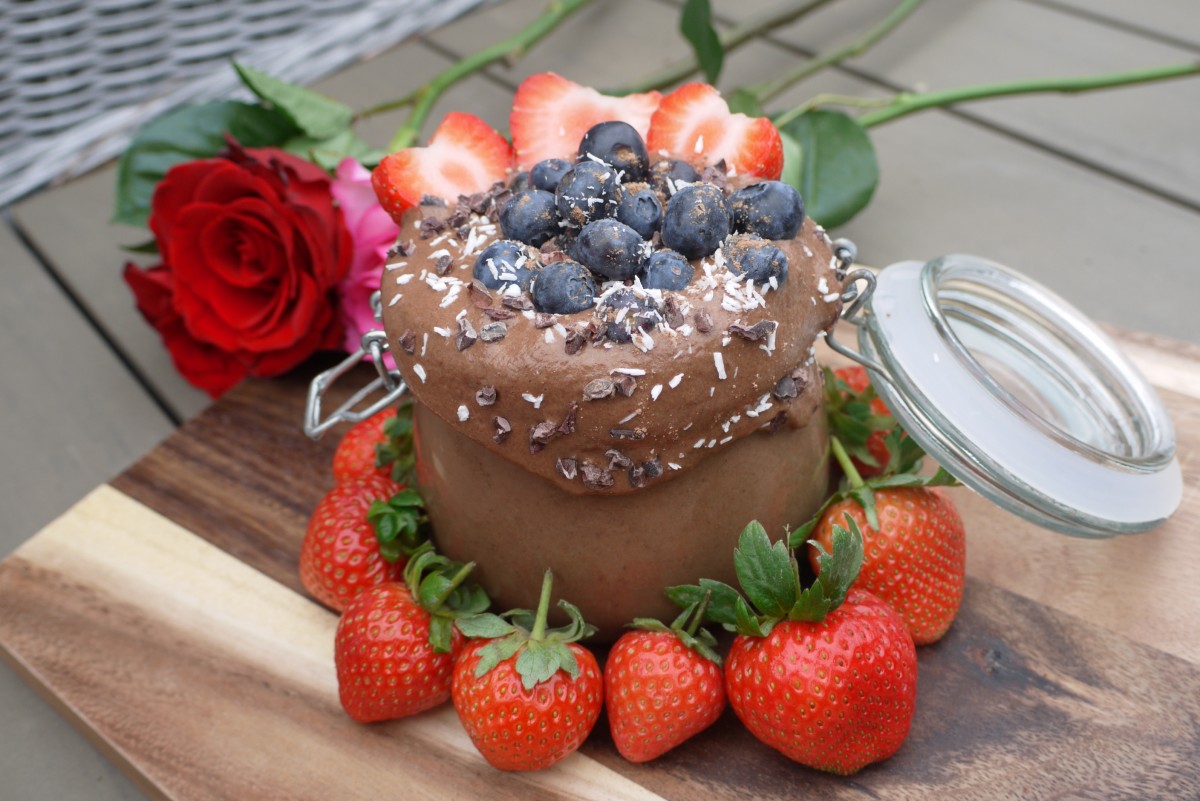 Chocolate 'ice-cream' for breakfast? Guilt-free!? Um… yes please!! I came up with this recipe when I was in the mood for something cold, sweet and chocolatey, but with plenty of good nutrition to power me through a mid-morning workout. I'm a big fruit fan, and generally eat it earlier in the day when I need the clean-burning, instant energy it provides. Fruit is a great nutrient-dense food, full of fibre for a healthy digestive system and vitamin C for collagen-building in our skin, amongst many other nutrients. However, I used to have a big problem with digesting it. Sweet fruits like grapes, bananas and other tropical fruits would leave me feeling very bloated and uncomfortable. Clients often tell me the same thing, and that they tend to avoid eating fruit because their stomach often balloons out when they do. But fruit is a super important part of our diet, whether you're plant-based or not, and not eating even 1 piece per day means missing out on valuable antioxidants. If you have a problem with fruit, then my article on digestive health may be of help to you 🙂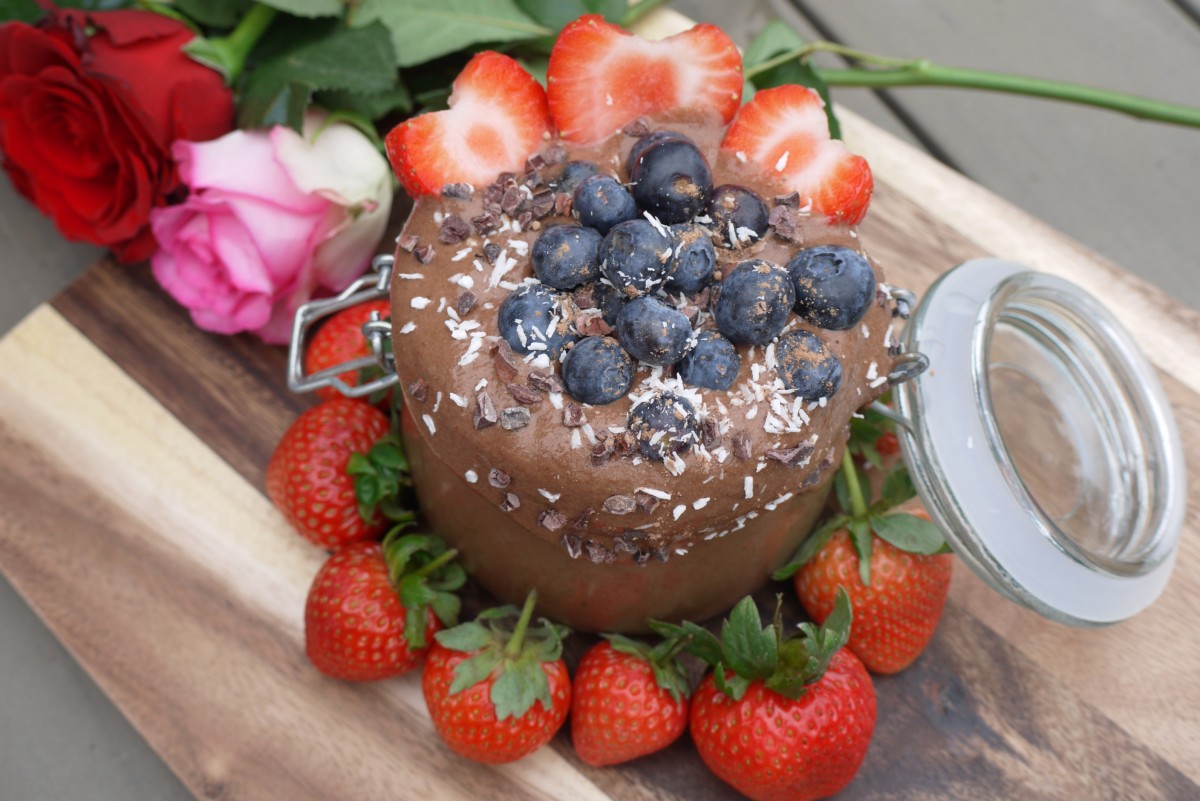 Anyway, I decided to whip up this indulgent thickshake recipe, which actually looks FAR naughtier than it really is! Shhhhh. Frozen bananas are the secret ingredient, because when whizzed up from frozen, their texture becomes so similar to ice-cream. A scoop of chocolate Sun Warrior raw vegan protein powder and some raw cacao powder boosted its amino acids and antioxidant levels, as raw cacao is an incredible source of those cell-protective compounds. Then use your own imagination to decorate! I try to eat berries everyday for their array of health and beauty benefits, so they went onto mine, plus some desiccated coconut and raw cacao nibs. All info on where to buy these more specialist ingredients is on the Stockist section of this site 😉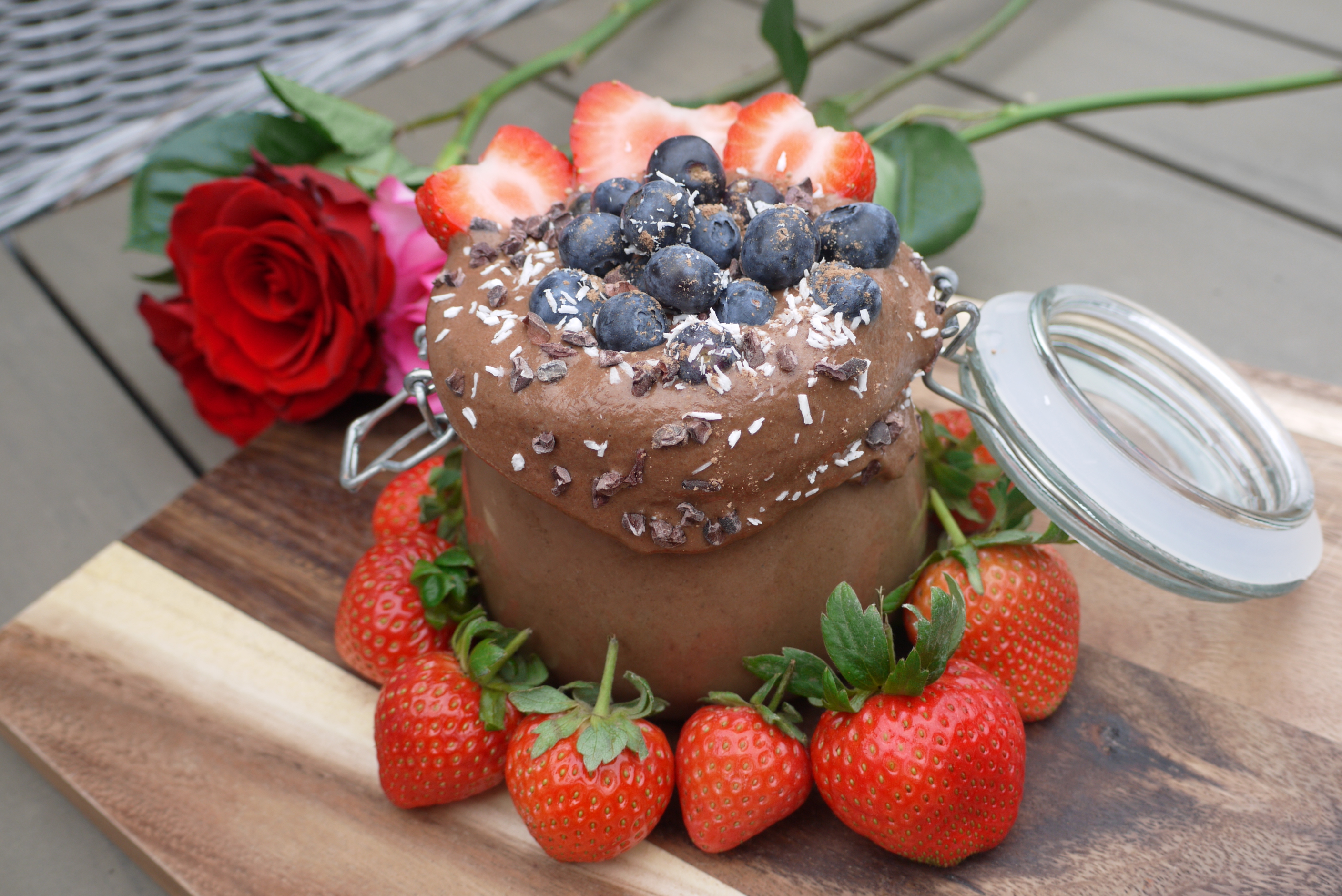 Chocolate-Chip Protein Ice-Cream Thickshake
2015-02-10 21:10:17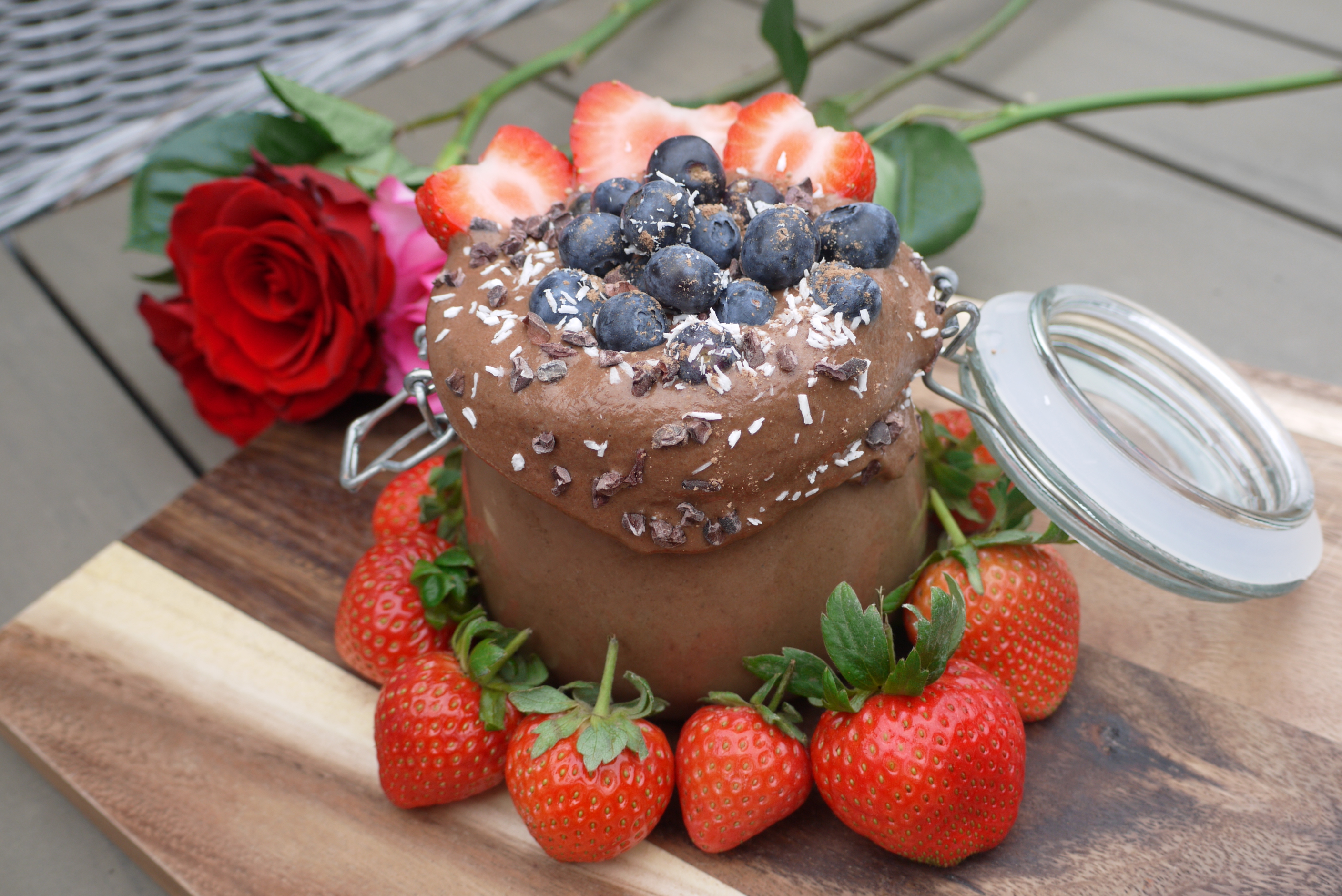 Serves 2
A sweet, cold and delicious pre or post-workout treat!
Ingredients
4 bananas, peeled, cut into chunks and frozen
2 scoops Sun Warrior chocolate protein powder
2 tbsp raw cacao powder
1 tsp pure vanilla extract
1 tsp cinnamon (optional)
2-3 tbsp unsweetened almond milk, to blend
To Garnish
2 tbsp raw cacao nibs
2 tbsp unsweetened desiccated coconut
Handful of fresh blueberries
Instructions
Remove the banana from the freezer and allow it to thaw for a few minutes.
Place it in the blender, add a splash of almond milk and blend until it's smooth, creamy and resembles ice-cream.
Add in the protein powder, raw cacao, cinnamon and vanilla, and blend until well combined.
Serve in bowls or jars, garnish and serve immediately.
Rosanna Davison Nutrition https://www.rosannadavisonnutrition.com/