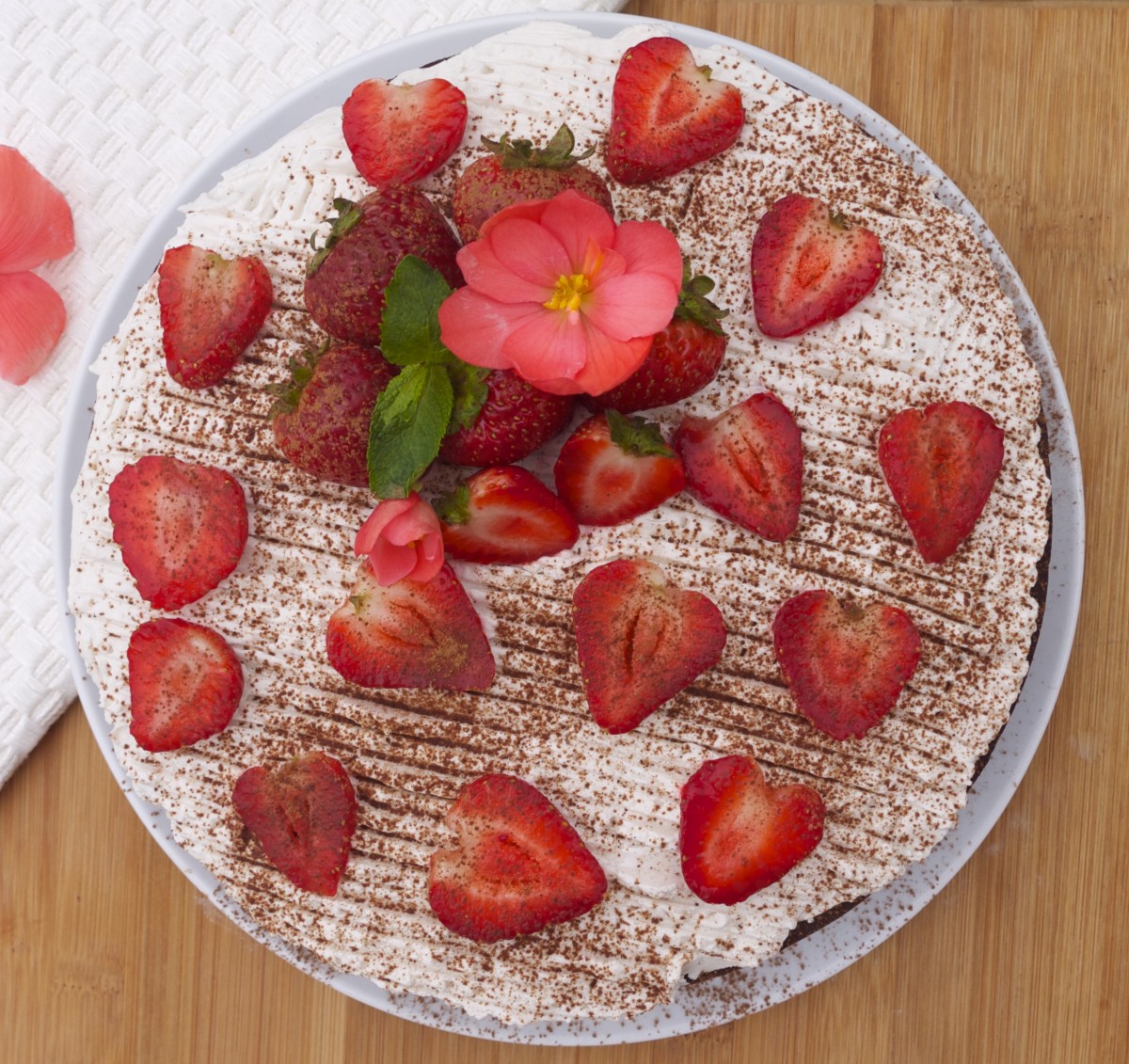 It's that age-old question… Chocolate or vanilla? I couldn't decide, so I put both flavours into one fudge cake to keep everybody happy!
And who doesn't like chocolate cake?! It's the ultimate people pleaser. Rather than buying an expensive gift for somebody's birthday, taking the time to make a really nice cake for them is such a thoughtful gesture.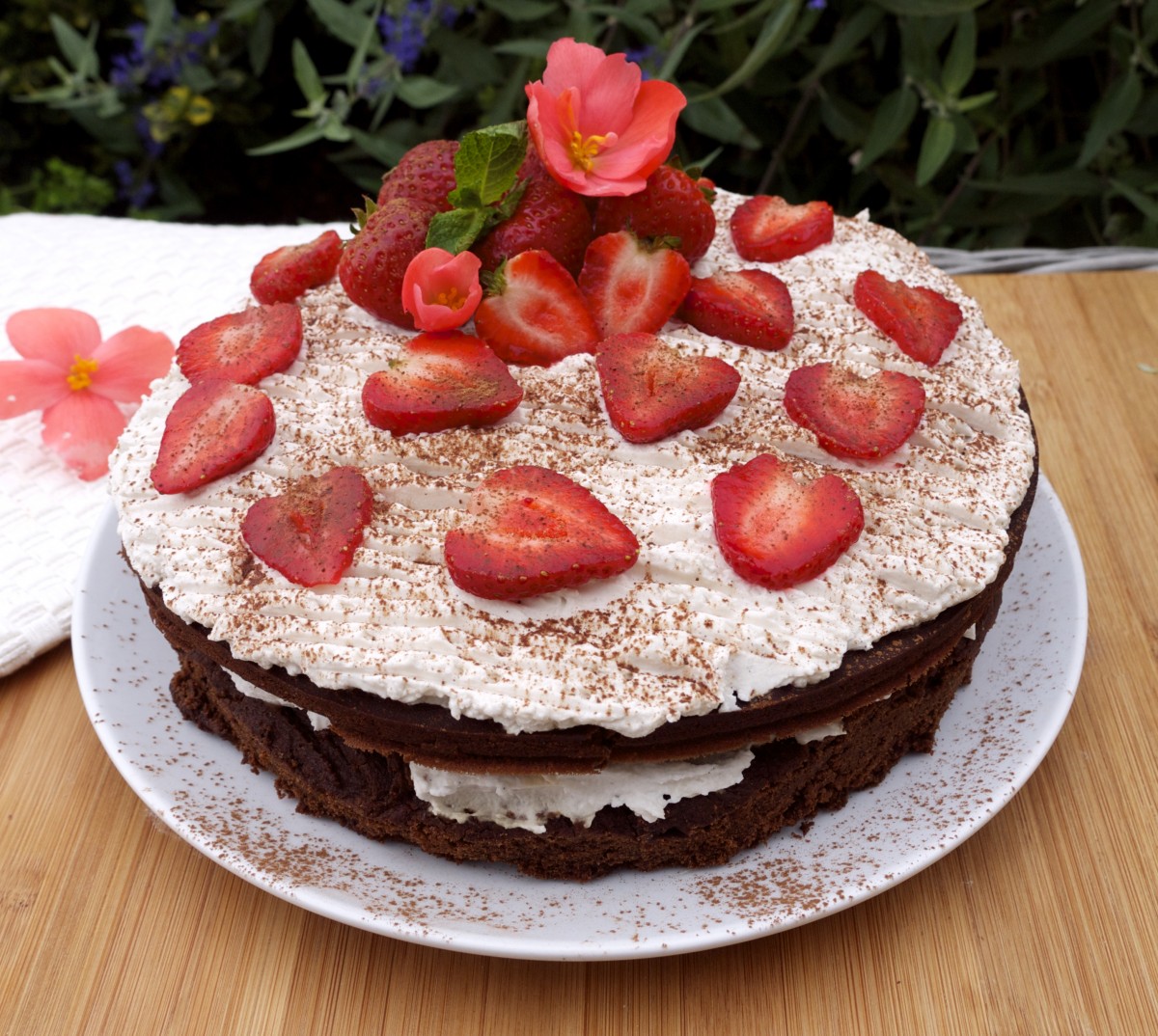 For this cake, it was relatively straightforward to substitute in healthier ingredients. I also made sure that it's free from gluten, dairy and refined sugar, so that it can be enjoyed by anybody who has to avoid those foods, or feels better for doing so 🙂
I used gluten-free flour (€2.35 per kg) instead of regular flour…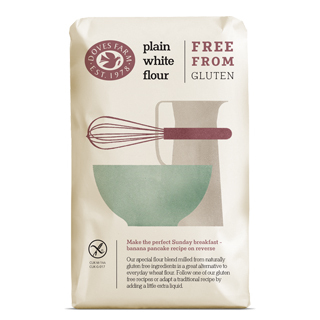 organic coconut blossom sugar instead of regular refined sugar, because it's richer in minerals and has less of an effect on your blood sugar levels. Compared to brown sugar, coconut sugar has 400 times the potassium, 30 times the magnesium, 20 times the zinc, 36 times the iron, plus vitamin B1, B2, B3 and B6. This brand is available nationwide at Dunnes Stores and independent retailers for €3.99 per 250g…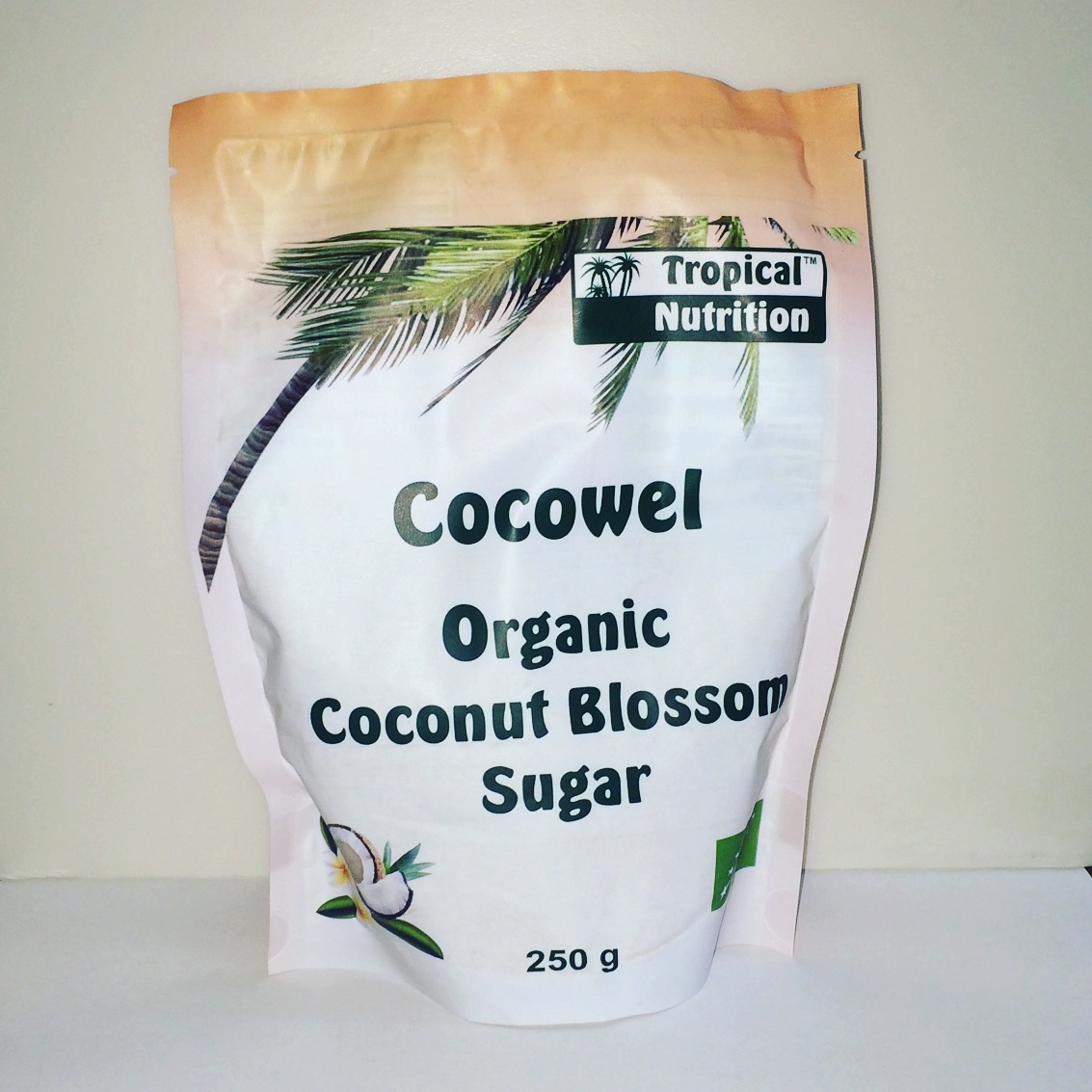 I used melted coconut oil (€12.99 per 500ml) in place of butter…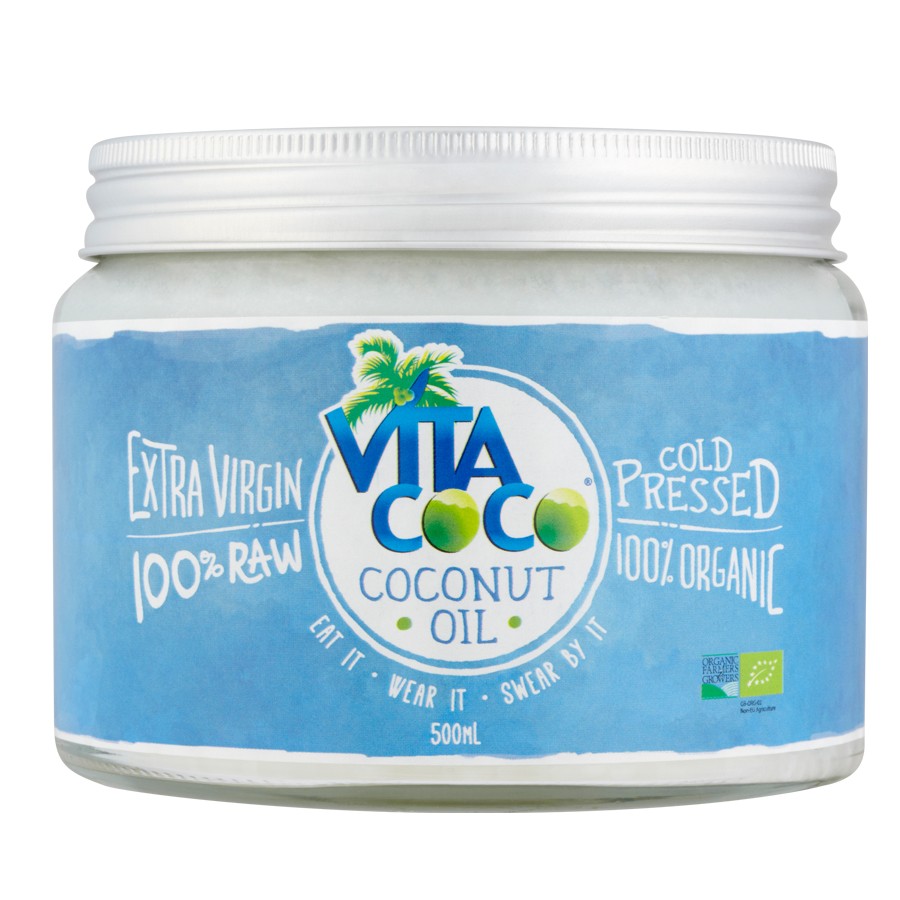 And chilled, whisked coconut milk flavoured with vanilla seeds, instead of normal whipped cream (€1.99 from Tesco). You can hardly tell the difference!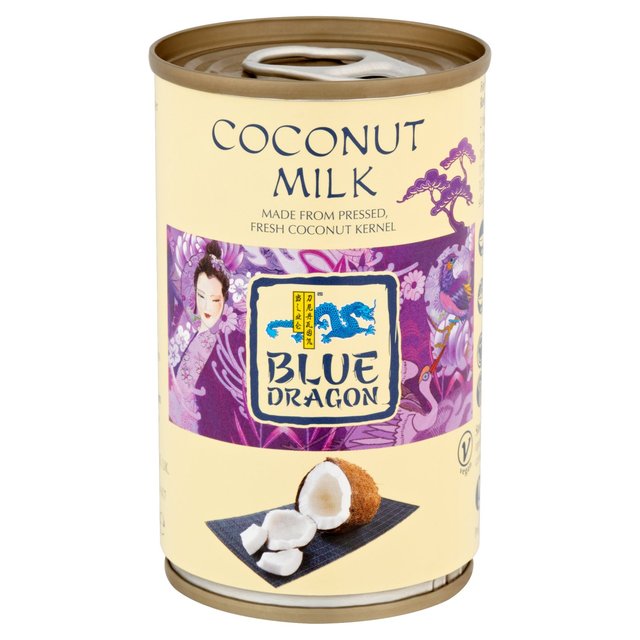 This resulted in a moist, rich and fudgey sponge, which worked so well with the cool and creamy icing, and juicy strawberries. Needless to say, it didn't last very long!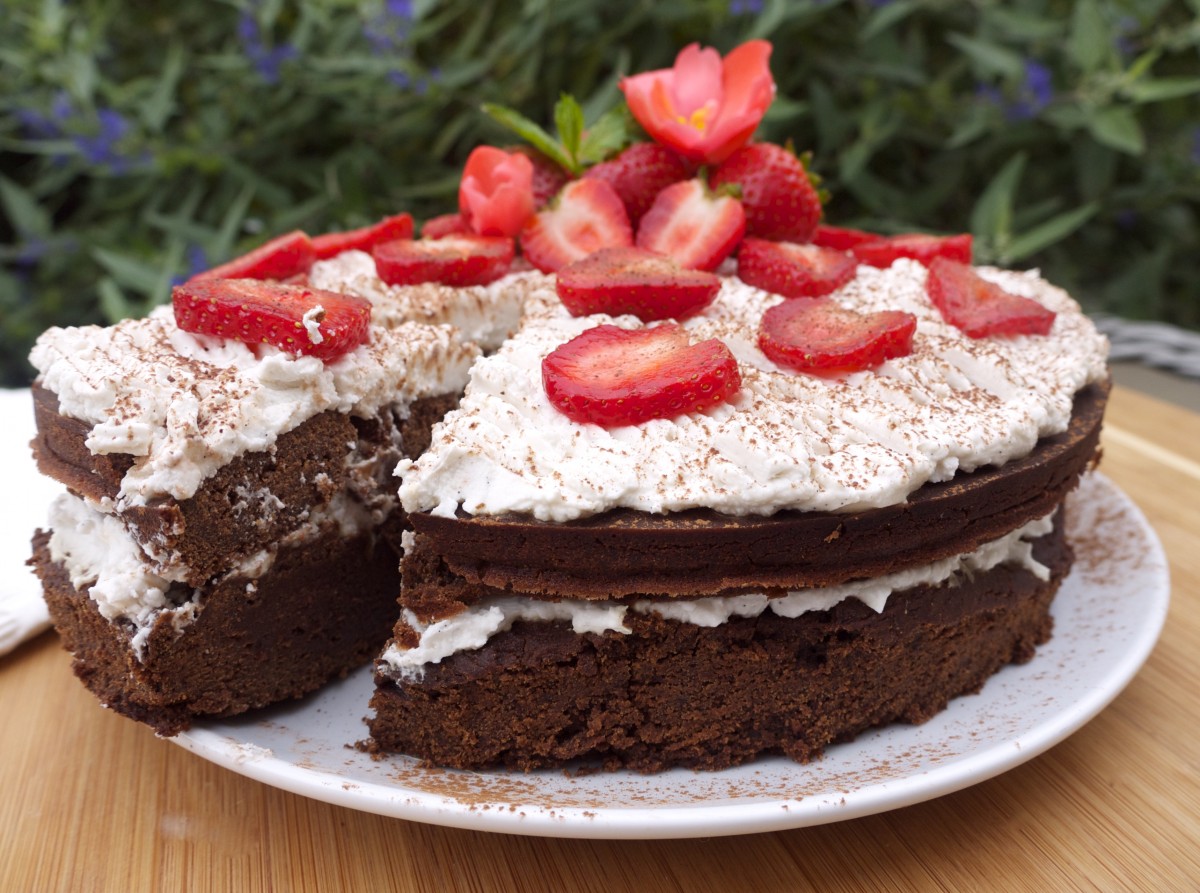 Double the quantity of ingredients for a larger cake to feed more people! Or to enjoy by yourself 😉 Go on… it's the weekend!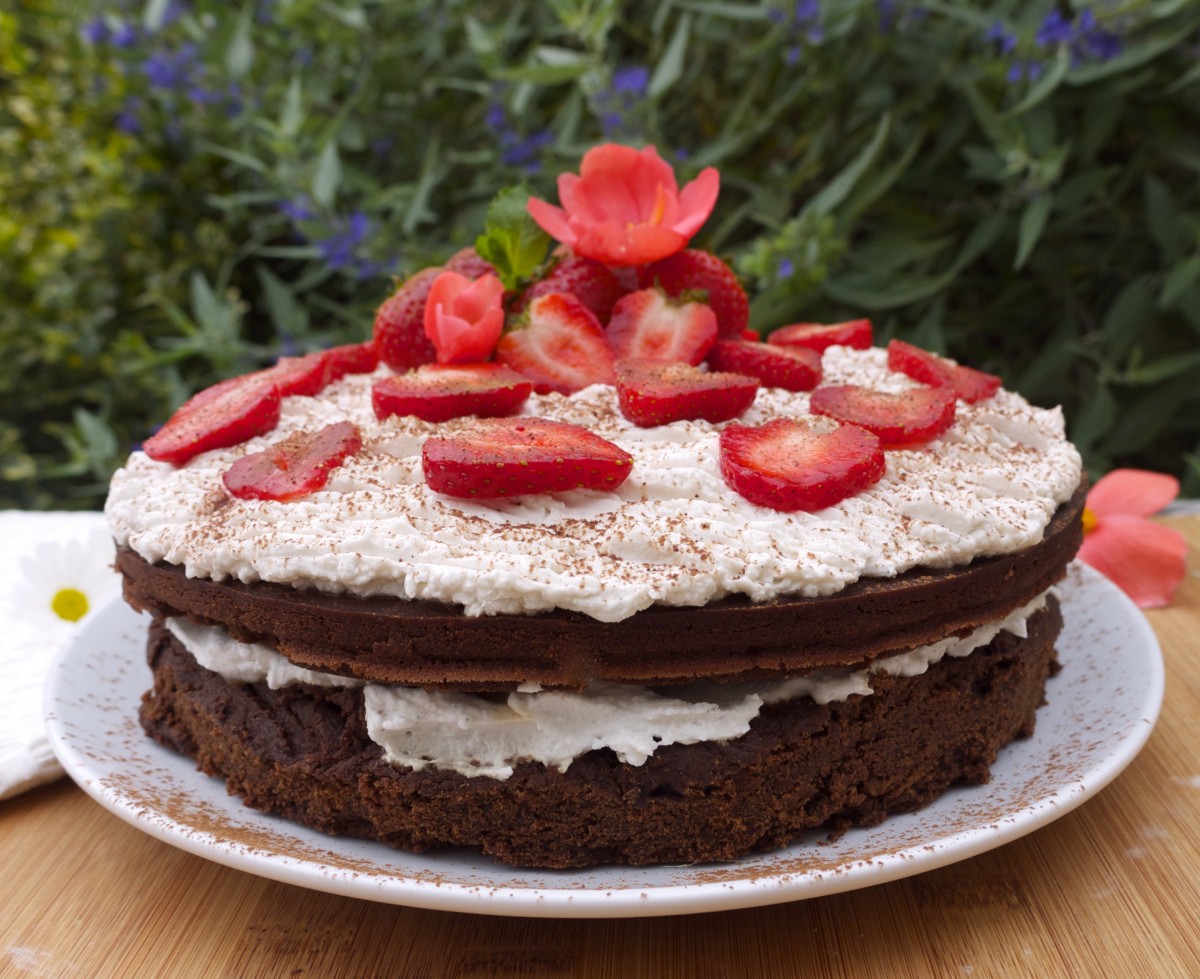 I would love to know if you get a chance to make this Chocolate Fudge Cake with Vanilla Icing! Simply tag #RosannaDavisonNutrition on Instagram or Twitter or come on over to my Facebook to say hello 🙂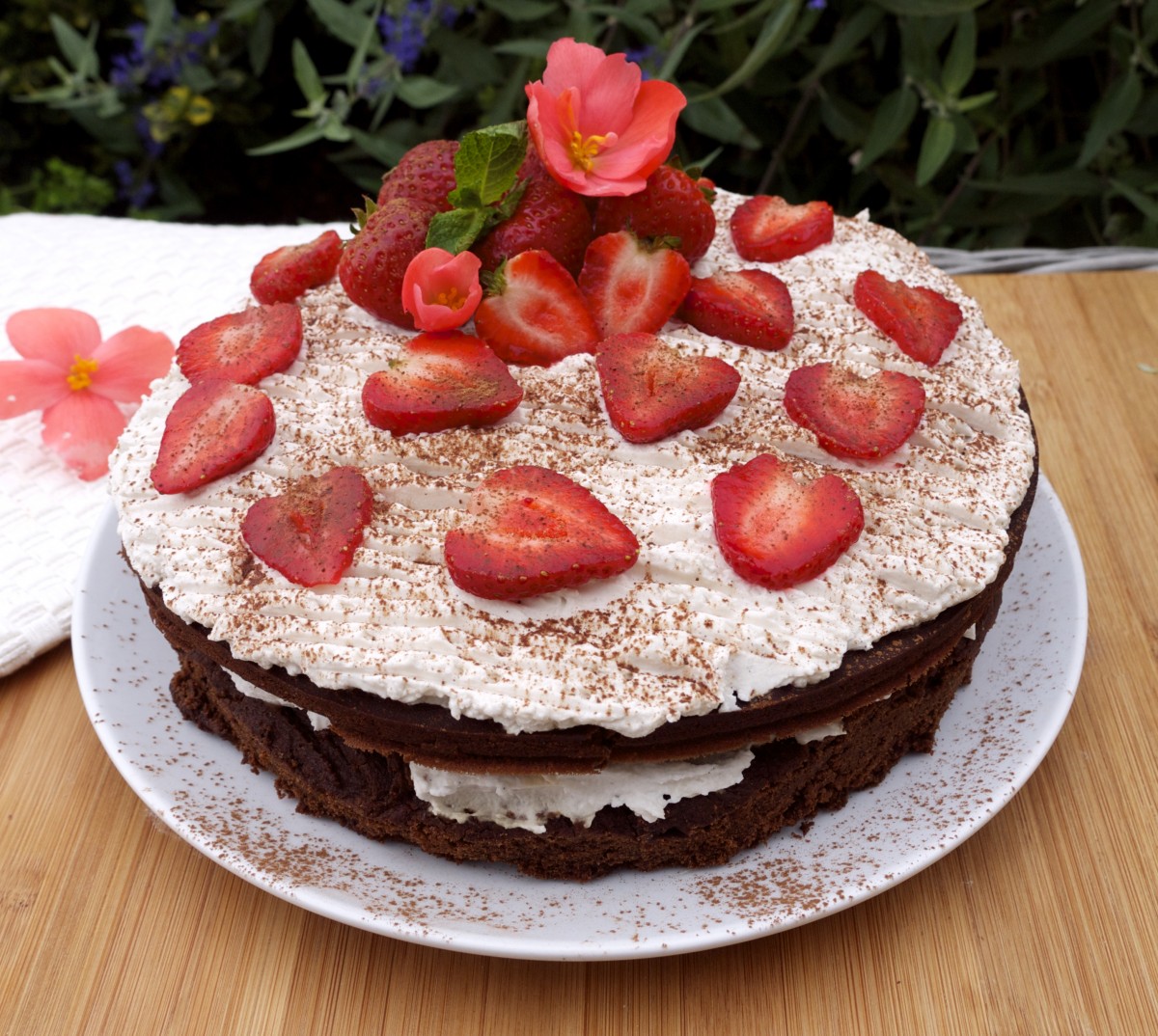 Chocolate Fudge Cake with Vanilla Icing
2015-10-10 10:47:23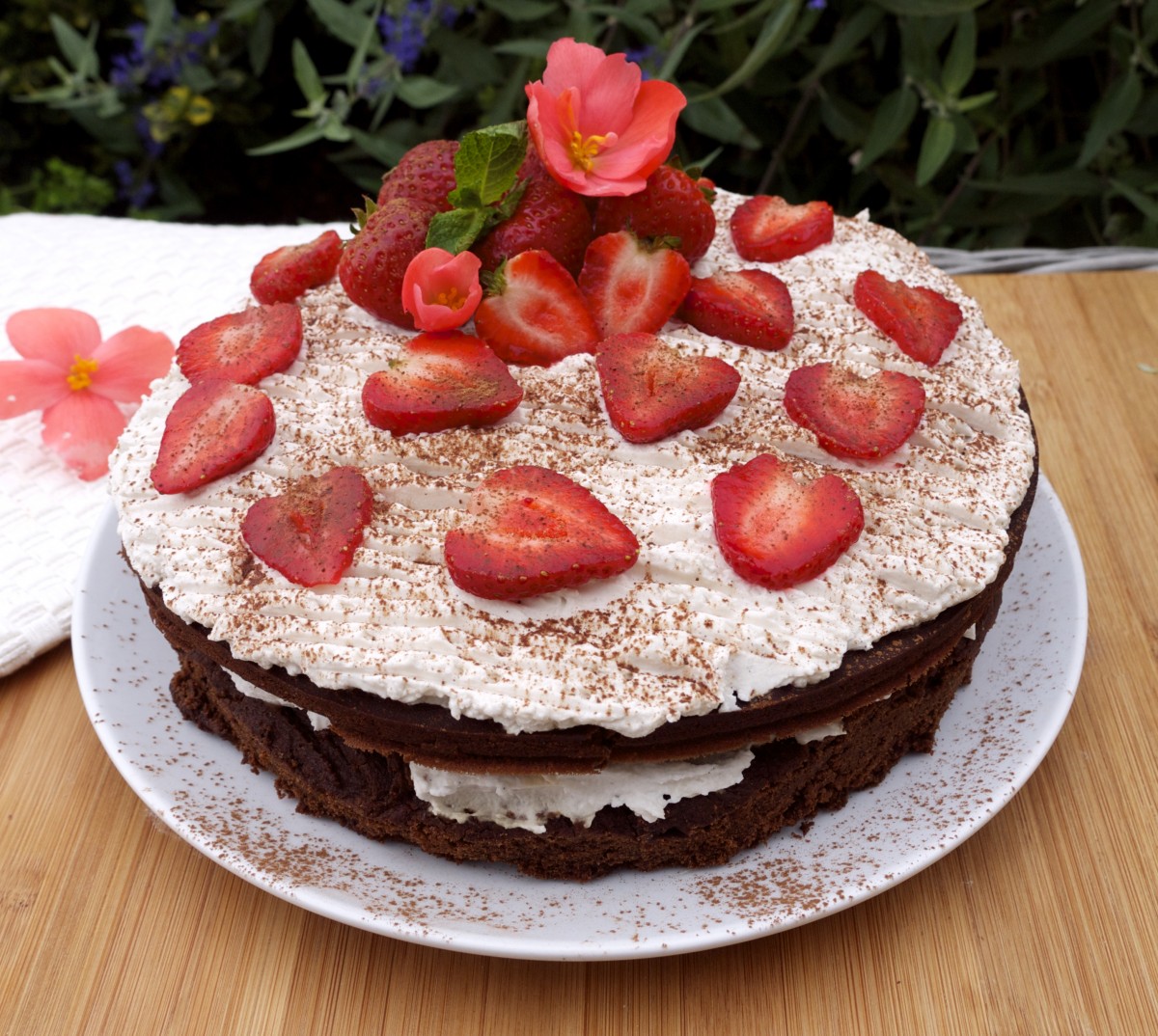 Serves 6
A soft, rich and fudgey chocolate cake, perfect for birthdays and special occasions! Free from refined sugar, gluten and dairy.
For the cake
coconut oil, to grease the cake tins
400g (2.5 cups) white flour (I used Dove's Farm gluten-free flour)
385g (2 cups) coconut sugar (I used a brand called Cocowel Coconut Blossom Sugar, bought at Dunnes Stores)
60g (2/3 cup) raw cacao powder or Cadbury's Bournville cocoa powder
2 tsp baking powder (I used a gluten-free brand)
1/2 tsp salt
500ml (2 cups) warm water
2 tsp vanilla extract
145g (2/3 cup) coconut oil, melted
2 tsp apple cider vinegar
For the Vanilla Icing
3 cans full-fat coconut milk, chilled in the fridge overnight
3 tsp vanilla seeds or pure extract (I used seeds for a more authentic flavour)
5 sliced strawberries and sifted cacao powder, to serve
Instructions
Preheat the oven to 190C and lightly grease two medium-size cake tins with coconut oil.
In a large mixing bowl, sift in the flour and add the coconut sugar, cacao powder, baking powder, and salt. Mix it all together, ensuring the ingredients are well blended.
Next add in the warm water, vanilla extract, coconut oil, and apple cider vinegar, and mix well until the wet and dry ingredients are well blended into a cake batter.
Divide the batter into the two greased cake tins and bake at 190C for 25-30 minutes, until a knife comes out clean from the centre of the cake.
Remove the cake tins from the oven and leave to cool for a few minutes before gently turning the cakes out and onto a wire rack to cool.
Make the vanilla icing by gently opening the cans of chilled coconut milk. The cream should have separated from the liquid part.
Spoon the solid coconut cream into a mixing bowl, add the vanilla and use an electric whisk to whisk it for a couple of minutes until it becomes fluffy and resembles whipped cream. Taste and add more vanilla, if desired.
The cake must be fully cooled before you spread on the icing, as it will melt in any warmth.
Place one half of the sponge on a serving plate and spread a thick layer of icing across the middle, leaving an inch from the edges to allow for it to spread out more.
Add the top layer of sponge and spread the rest of the icing across the top of the cake.
Decorate with sliced strawberries and a sprinkle of cacao powder, and serve.
Enjoy!
Notes
Please note: If you wish to make a larger cake, then double these ingredients and divide as normal between two tins.
Leftovers must be stored in an airtight container in the fridge to keep the icing cool, and it will keep for up to 3 days.
Rosanna Davison Nutrition https://www.rosannadavisonnutrition.com/