Simplicity is best! And I firmly believe that food should be kept simple. The most nourishing and wholesome foods are those that are as close as possible to their natural state. Sure, it's nice to make more complicated recipes to impress family and friends from time to time, but if you focus on simplicity and plenty of variety when it comes to nutrition, then it's hard to go wrong 🙂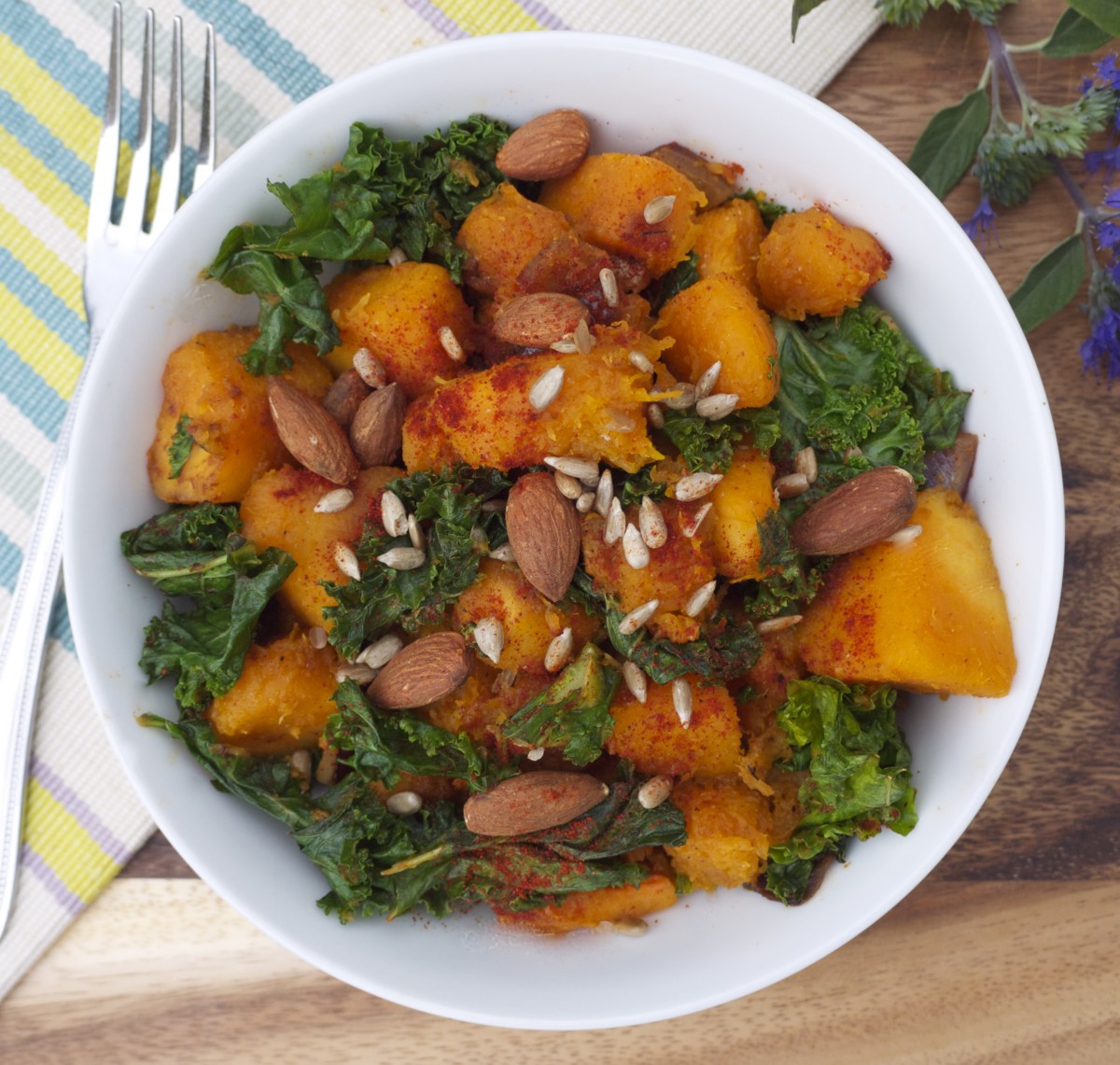 I made this garlicky sautéed butternut squash with kale and topped with toasted almonds and sunflower seeds for lunch yesterday, and it was so easy, tasty and filling as it's packed with fibre to help keep your blood sugar levels, energy and mood stable for the afternoon. The perfect warming meal for autumn!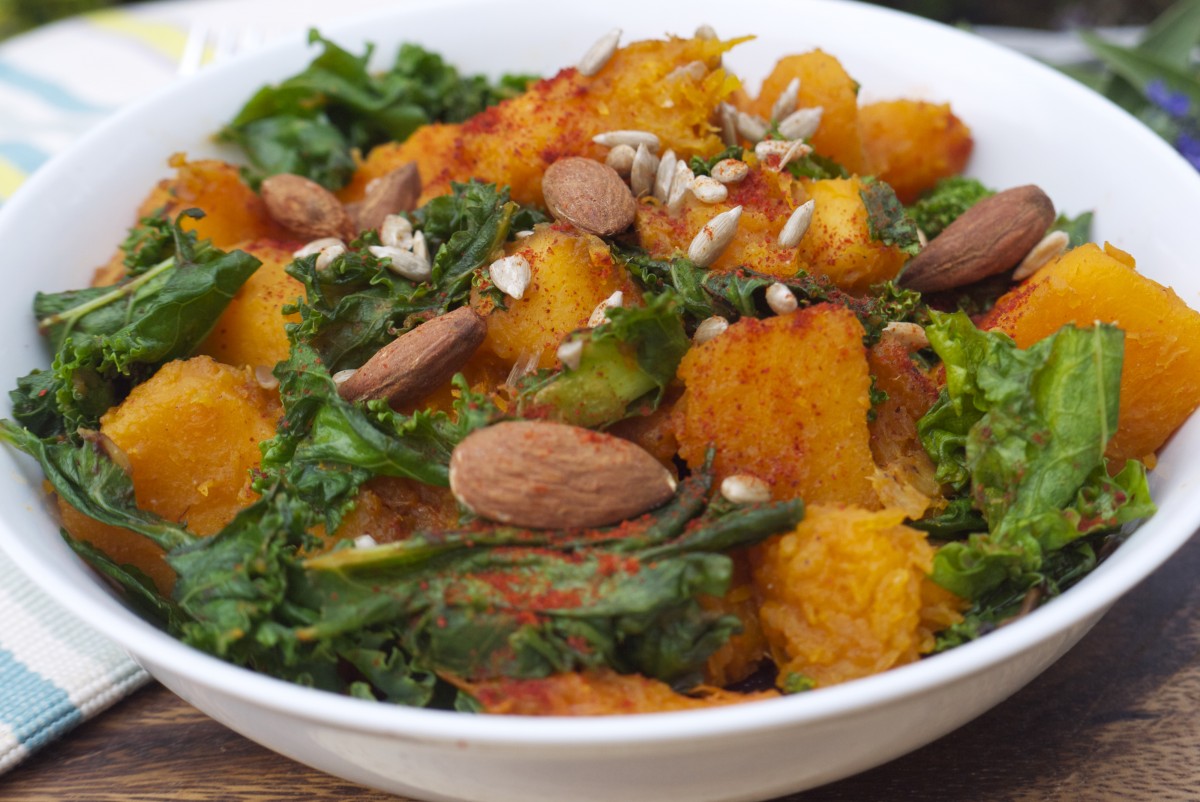 I would love to know if you get a chance to make this recipe for garlicky sautéed butternut squash with kale! Simply tag #RosannaDavisonNutrition on Instagram or Twitter or come on over to my Facebook to say hello 🙂
Garlicky Sautéed Butternut Squash with Kale
2015-10-12 15:21:27
Serves 2
A warming, nourishing and flavoursome meal using simple ingredients
Ingredients
1 butternut squash
2 tbsp whole almonds
2 tbsp sunflower seeds
1 small red onion or half a large one, diced
1 clove of garlic, minced
1 tsp fresh root ginger, chopped
1/2 tsp virgin coconut oil
2 tbsp tamari sauce*
2 tsp smoked paprika
pinch of dried chilli flakes/dash of Tabasco sauce
Sprinkle of smoked paprika, to serve
Instructions
Preheat the oven to 200C.
Rinse the butternut squash and roast it at 200C for 35-40 minutes, until it softens and starts to turn golden-brown.
At the same time, place the almonds and sunflower seeds on a small baking tray and toast them for ten minutes until they begin to turn golden. Remove from heat and leave aside to allow them to cool.
Remove the squash from the heat and allow it to cool for 10 minutes, before slicing it down the middle with a sharp knife.
Scoop out the seeds and pulp, peel off the skin and cut the flesh into cubes.
In a large saucepan on a medium- high heat, heat up the coconut oil and sauté the onion, garlic and ginger until it begins to turn golden-brown.
Turn down the heat to a medium temperature and add the cubes of butternut squash, stirring well.
Add the tamari sauce, smoked paprika and chill, and continue to sauté for another 5-6 minutes.
Add the kale and stir gently until it wilts.
Remove from the heat and serve sprinkled with the toasted almonds, sunflower seeds and a pinch of smoked paprika.
Notes
*Similar to soy sauce but gluten-free. I buy it in my local supermarket.
Any leftovers can be stored in an airtight container in the fridge for up to 3 days.
Rosanna Davison Nutrition https://www.rosannadavisonnutrition.com/