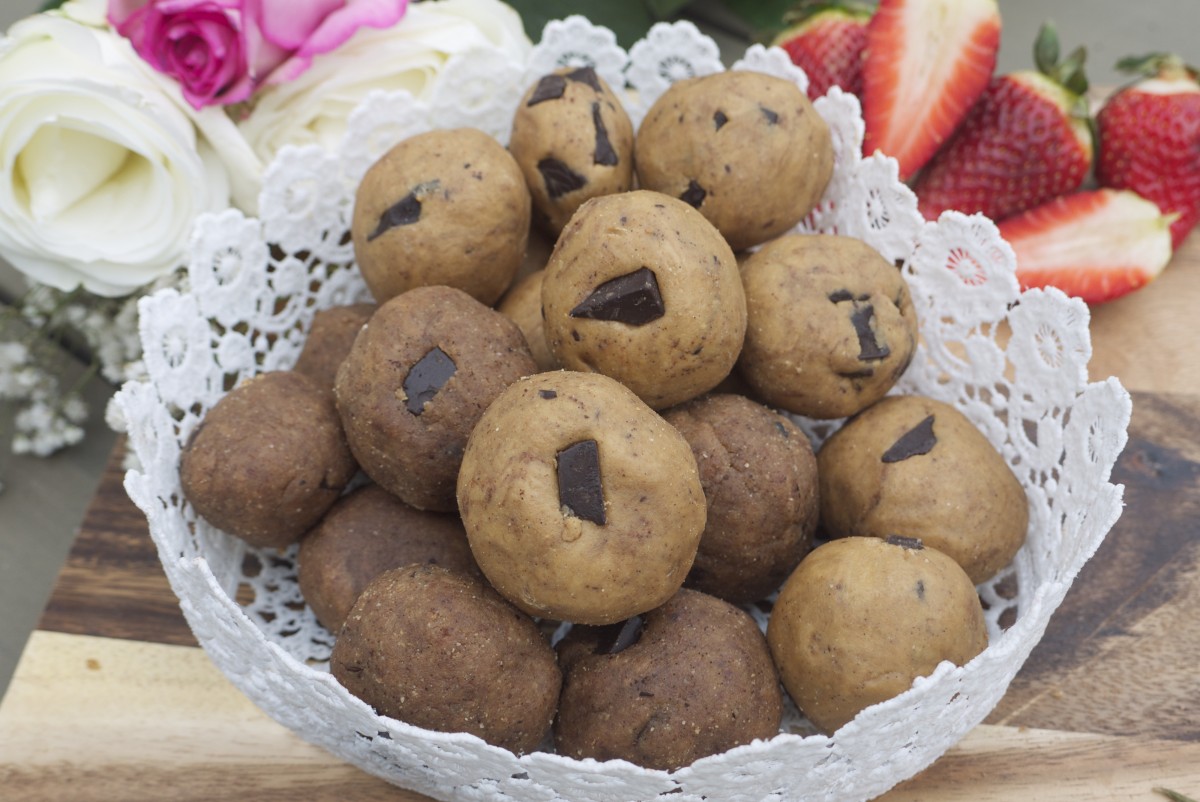 Happy Friday!!
I hope you'll love my special SoSueMe recipe this week, which is chocolate chip cookie dough protein amazeballs. They're one of my favourite treats and these chocolatey, squidgy balls of yum absolutely live up to their name! They're perfect for a Sunday afternoon, when you fancy something sweet that's also friendlier to the waistline than many other treats. They're also really filling because they're rich in healthy fat and protein, and help to keep a hungry tummy feeling satisfied for hours.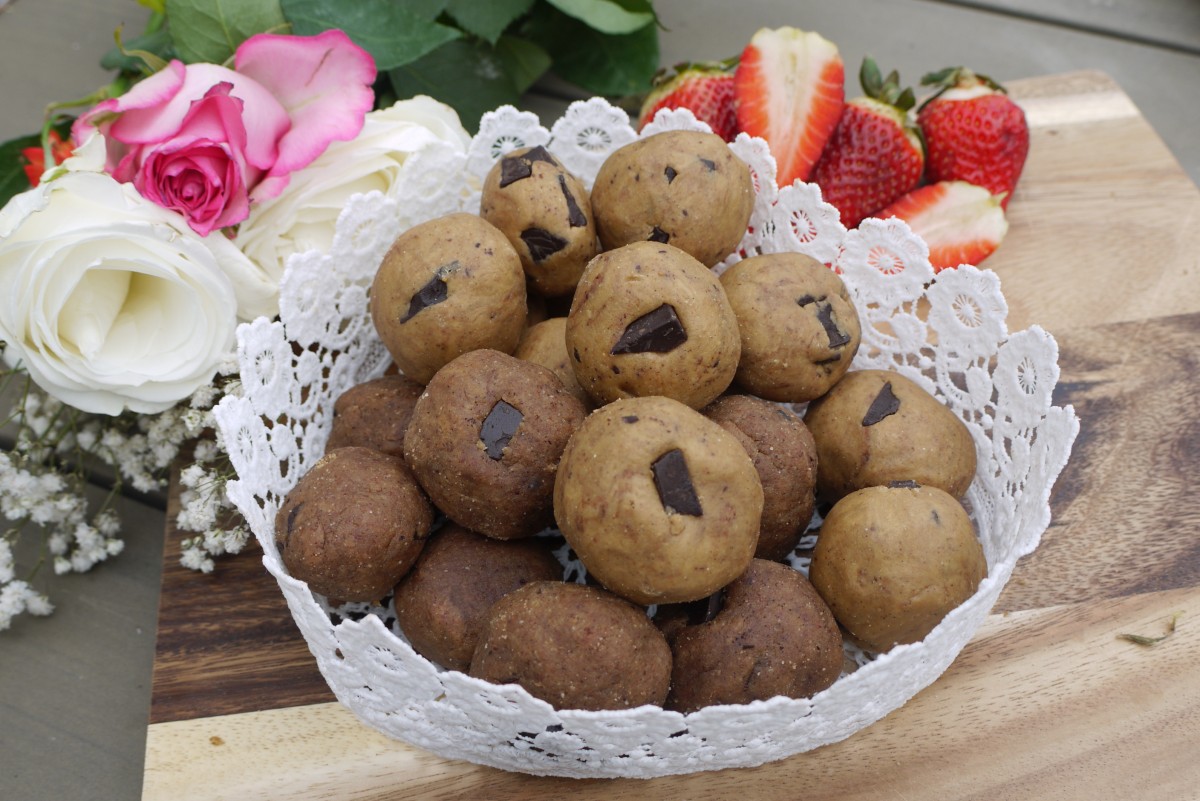 I also wanted to share this recipe, because I was asked to make treats for 200 people for an Easons conference at the convention centre in Dublin this week, and these amazeballs went down very well with everybody!
I used Sunwarrior raw vegan protein powder as a base in them, but you may have a protein powder that you prefer to use. I like this brand because it's very unprocessed and tastes great. I also used both cashew butter and almond butter in the recipe, so the paler amazeballs are the ones with cashew butter. It's really just down to personal taste – and what you have in the cupboard! But I think the cashew butter has a creamier taste and makes the balls taste more like cookie dough 🙂
For the chocolate chips, you may just want to use regular chocolate or dark chocolate chips. To make them a bit healthier and totally free from refined sugar, I used a chocolate brand sweetened with a plant-based sweetener, called Xylitol. I found the bar in a health food shop and just broke it up into smaller pieces to resemble chocolate chips!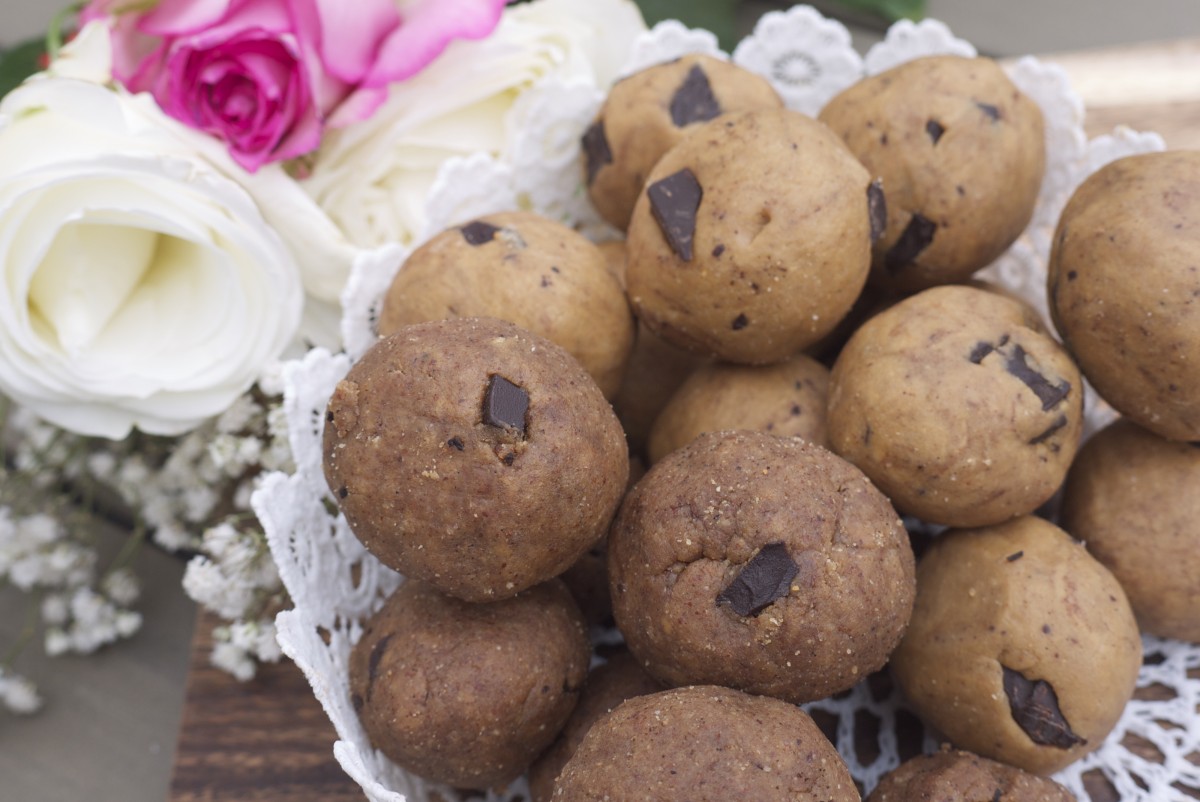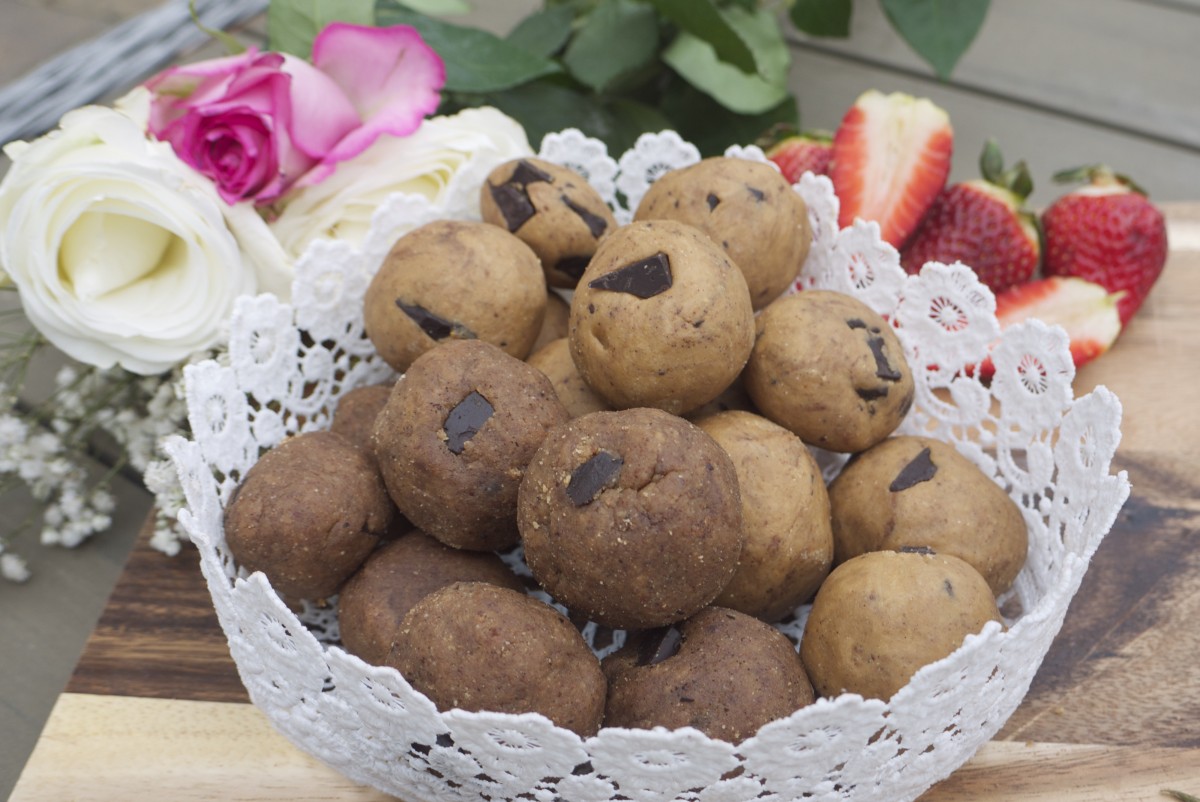 Chocolate-Chip Cookie Dough Protein AmazeBalls
2015-10-02 15:55:31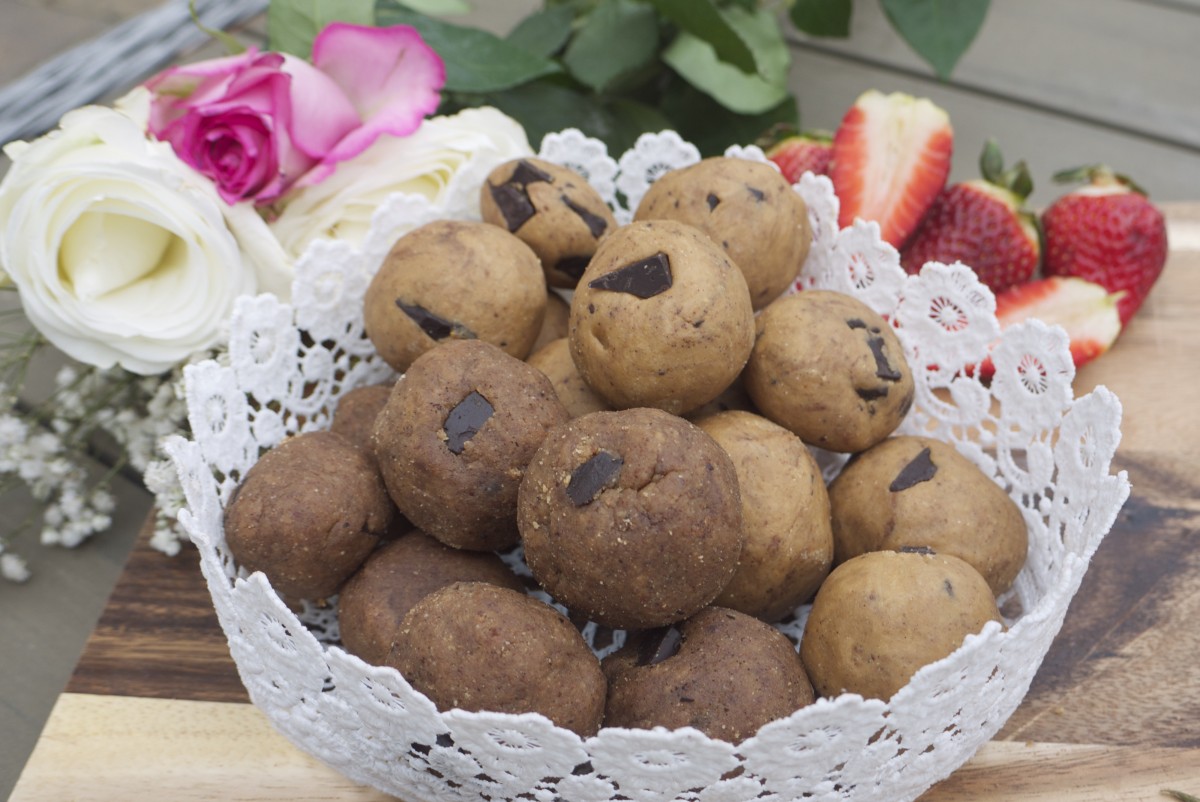 A protein-rich treat, with just a few simple ingredients. They're also good for a boost of energy and kids will love them too!
Ingredients
4 scoops vanilla Sunwarrior protein powder (or your choice of good quality protein)
6 tbsp smooth unsalted cashew butter (or almond butter)
3-4 tbsp pure maple syrup or honey
2 tsp ground cinnamon
2 tsp vanilla extract
10 tbsp unsweetened almond milk
4 tbsp chocolate chips of choice (I used a bar sweetened with Xylitol, broken into smaller pieces)
Instructions
Place the protein powder, cashew butter, maple syrup, cinnamon and vanilla in a large mixing bowl and stir together well.
Add the almond milk and continue to mix together, until a dough forms. If it seems to dry and crumbly, and another splash of almond milk. If it gets too wet, add a little more protein powder.
Gently fold in the chocolate chips and make sure they're well distributed.
Now for the fun part! Roll up your sleeves and get your hands stuck in. Take small sections of the mixture and roll into even balls, about the size of a table tennis ball, until the mixture has been all used up.
Chill the balls in the fridge for 30 minutes before serving.
Notes
Any leftovers can be stored in an airtight container in the fridge for up to 3 days.
Rosanna Davison Nutrition https://www.rosannadavisonnutrition.com/