I'm definitely obsessed with long-sleeved mini dresses at the moment, and even more so after getting my paws on the Balmain x H&M sparkly green dress recently!
They're more practical for cooler winter weather than their sleeveless counterparts, they look feminine and elegant, and many can be worn with black tights and boots.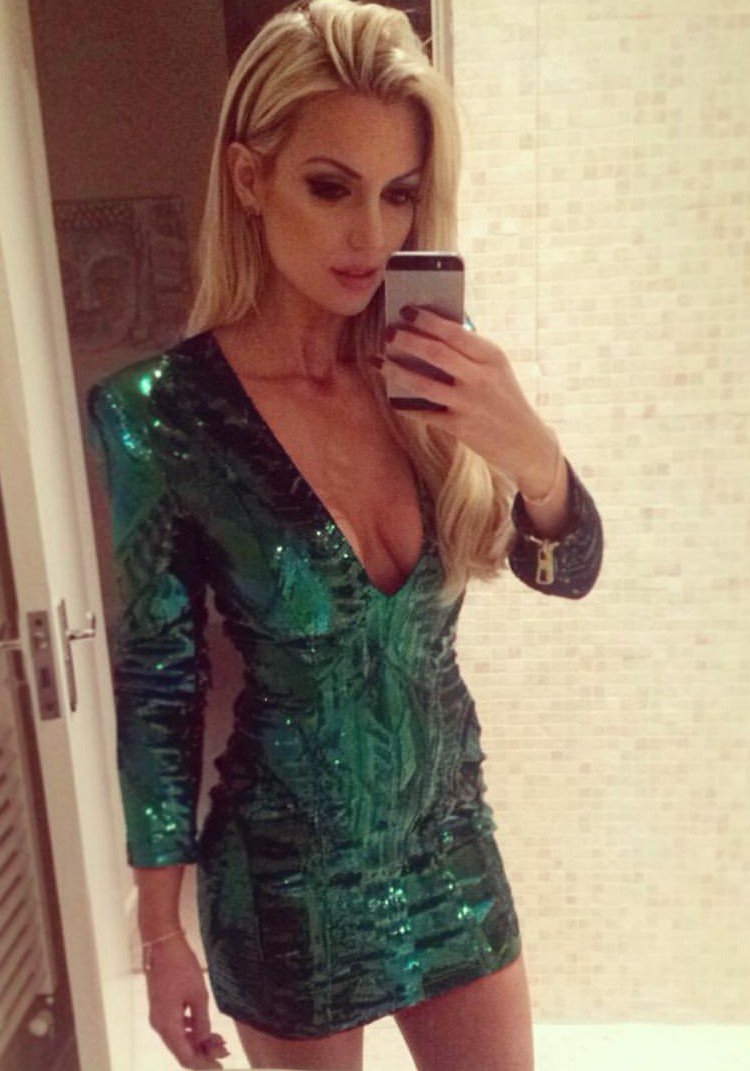 Here's my pick of some of the best long-sleeved dresses available online, and they're perfect for the Christmas party season!
Oh and did I mention that they're all €65 or under?!
1. ASOS Night Foil Print Stripe Bodycon Dress (€55.88)
How fab is this?! I love the modern lines and slick fit. Plus black and silver are a classic combo.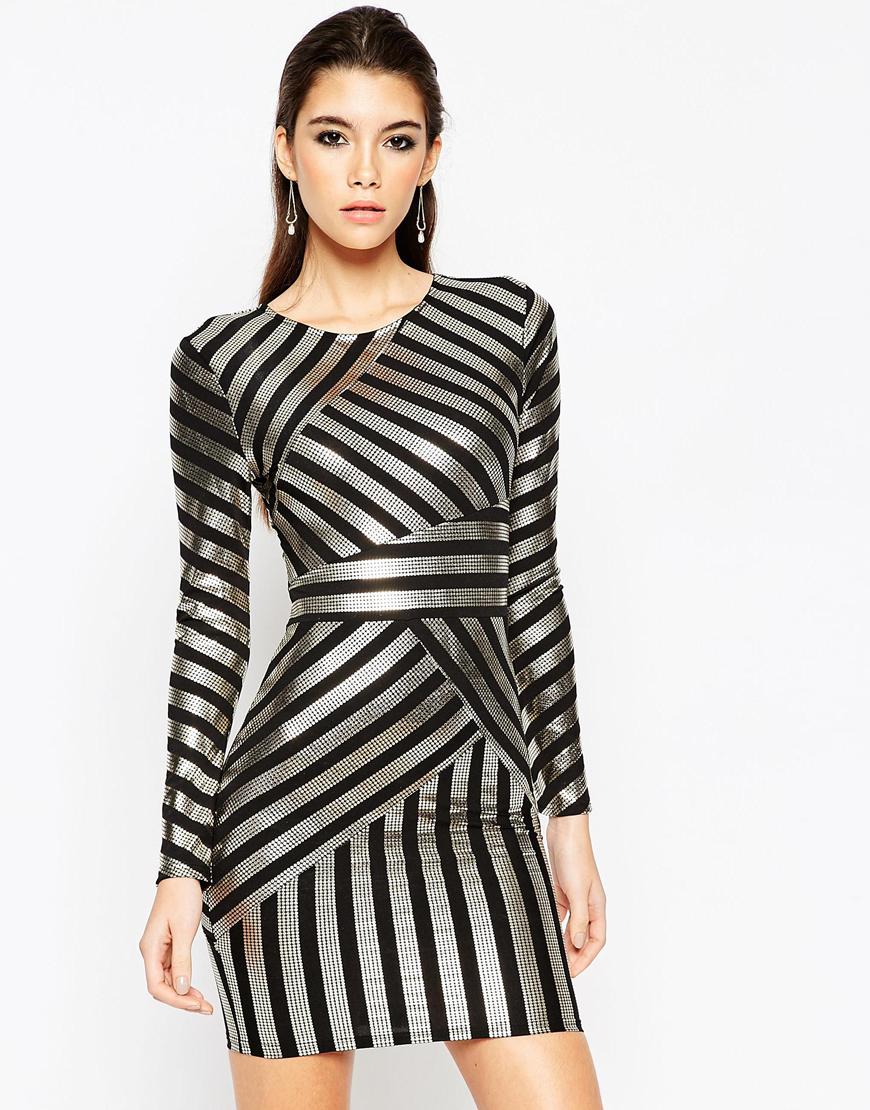 I would wear this dress with simple black accessories and a slick of red lipstick 🙂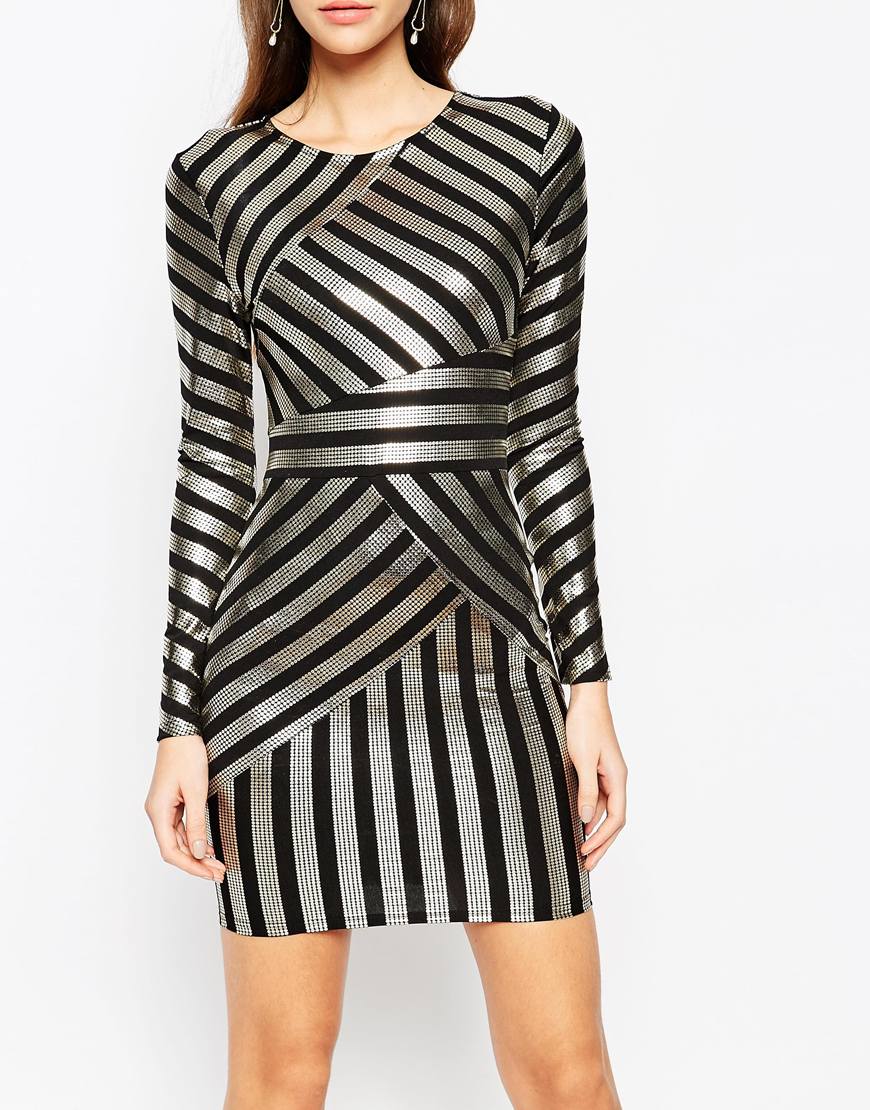 2. Ginger Fizz High Neck Bodycon Dress in Bold Floral (€52.94)
This dress caught my eye for its burst of colour and really unique hemline, and it would most certainly make you the centre of attention at any event!
Keep your makeup simple and let the colour and cut do all the work for you.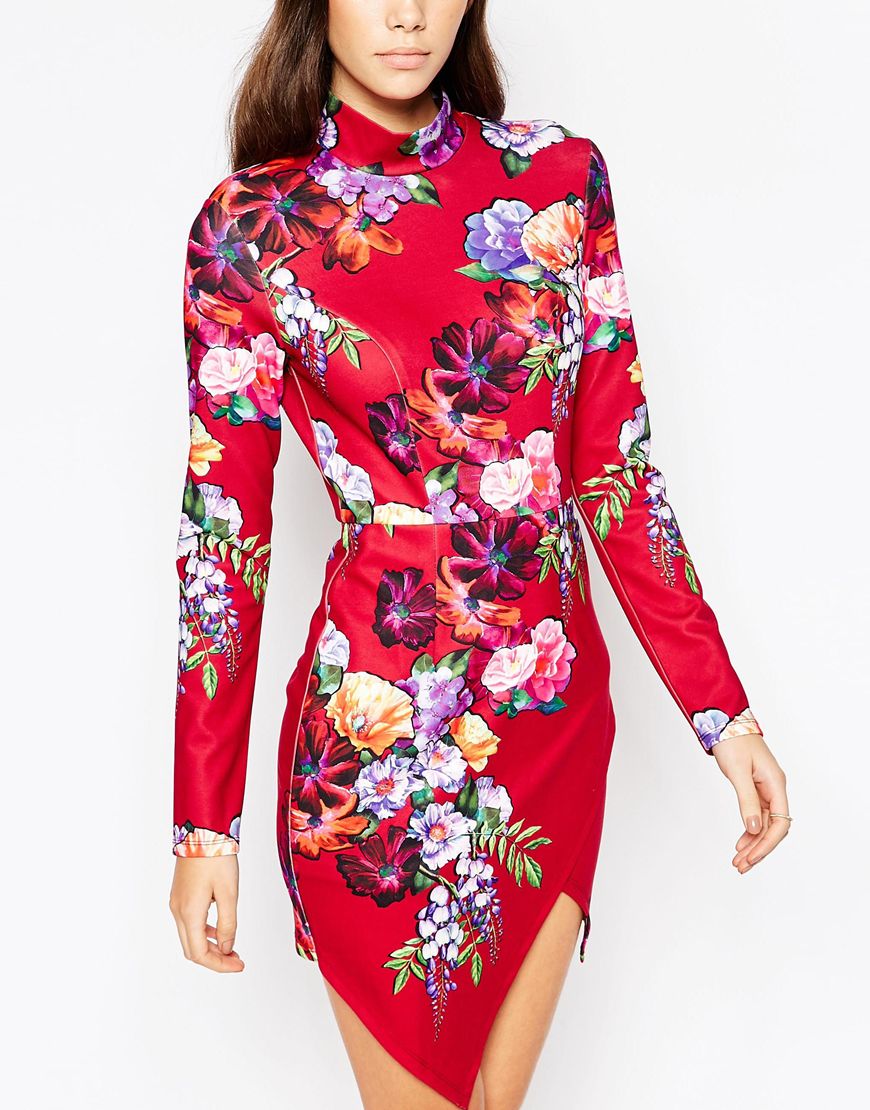 3. Black Lace Victoriana Dress (€55)
The Victoriana trend is back everywhere again this season, and I absolutely love it!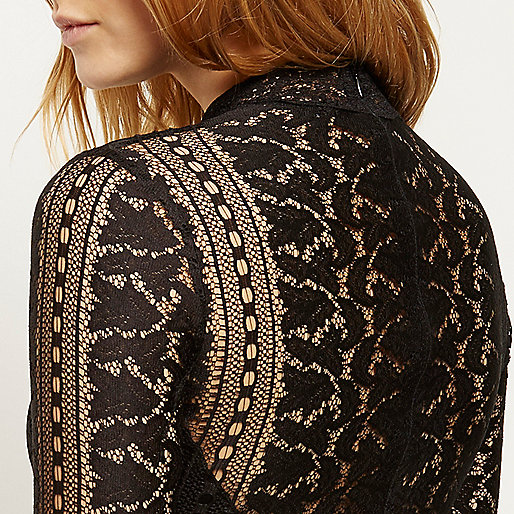 I love the high neckline and see-through lace sleeves of this dress, and it would look great with your hair in a messy up-style.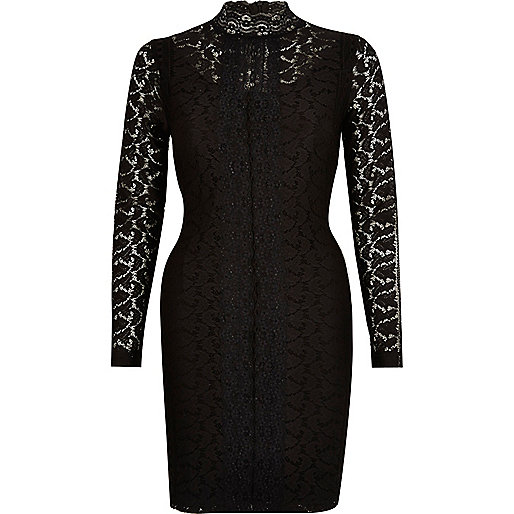 4. Green Metallic Plunge Dress (€65)
This gorgeous green number caught my eye because it's not that different in shape, style and colour to my H&M Balmain version… though it's an awful lot cheaper!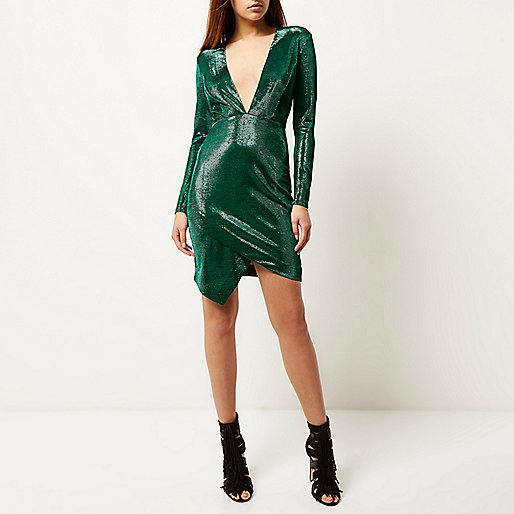 I love this shade of green and don't tend to wear it enough, yet it's a perfectly festive colour when red can sometimes be a little too obvious a choice.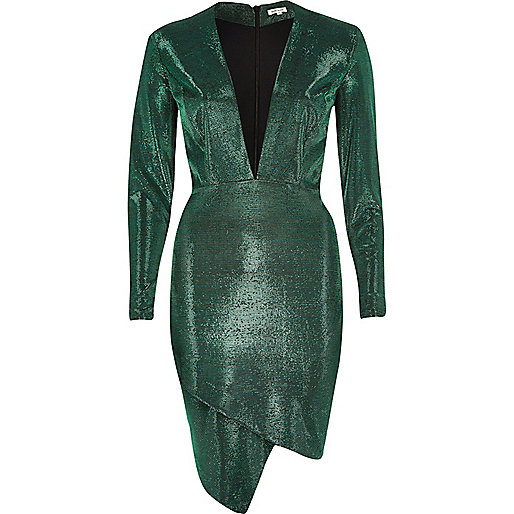 It is rather plunging though, so it's designed for the brave (and those with plenty of sticky tape!). But it would be an amazing dress for a glam Christmas party, worn with strappy heels and minimal accessories.
5. Long Sleeve Tux Dress (€56)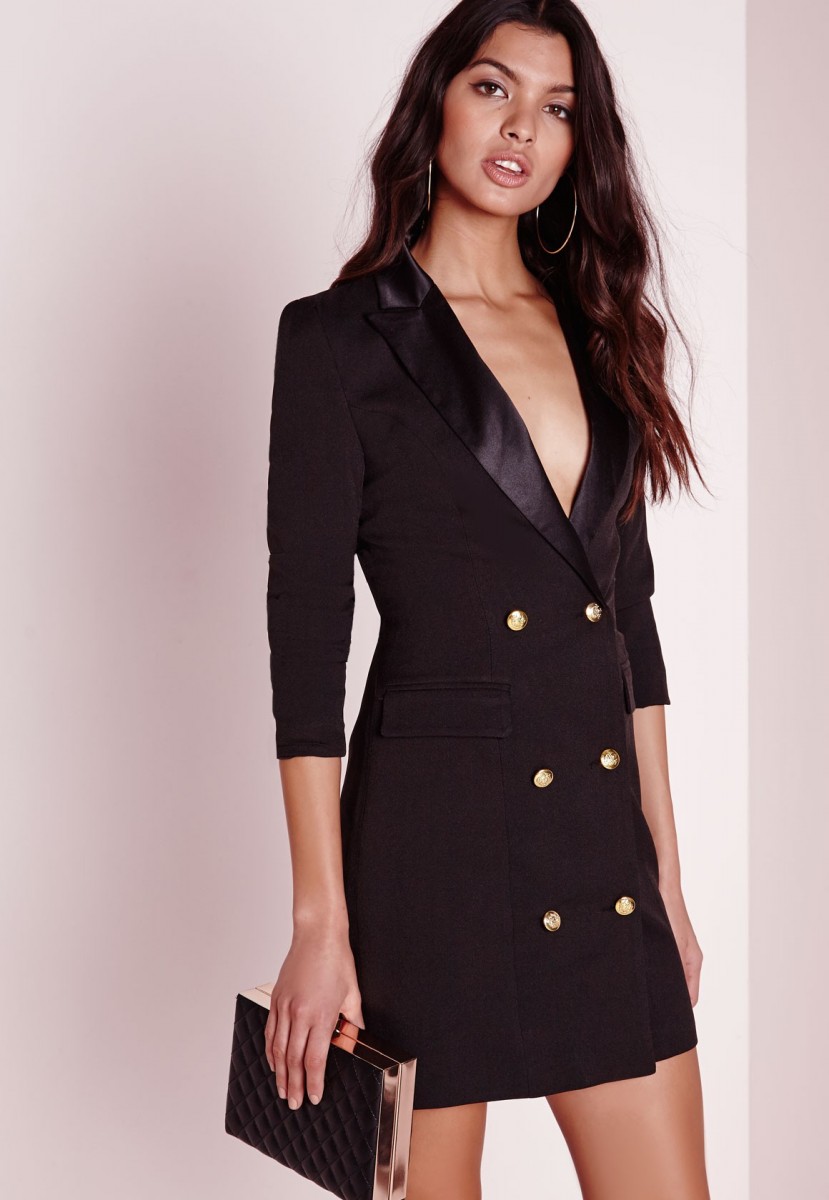 I love the streamlined shape and big gold buttons of this dress, which is so on-trend at the moment. Sophisticated yet seriously sexy!